Aprilia MotoGP boss Massimo Rivola has hit out at the MotoGP paddock's lack of respect for signed contracts, following what appears to be a Repsol Honda attempt to poach one of his riders for the 2024 season in a last-minute attempt to replace the departing Marc Marquez.
Both works Aprilia rider Maverick Vinales and RNF's Miguel Oliveira are believed to be in the crosshairs of Rivola's Honda opposite number Alberto Puig, as Honda looks for options to slot into the Repsol gap created by Marquez's move to Gresini Ducati.
Speaking exclusively to The Race at this weekend's Indonesian Grand Prix, former Ferrari Formula 1 sporting director Rivola said while he's certain both Vinales and Oliveira are contractually bound to be on his bikes next season, he's also aware of the worth of signed MotoGP deals.
When told by The Race that Oliveira had publicly confirmed an approach from Honda, Rivola replied: "I don't know what to say. The only thing I can say is they have contracts, they go nowhere. It's a very short interview!"
Asked if there was an escape clause that might allow Oliveira in particular to move if he was offered a factory ride elsewhere, Rivola replied: "No, they're proper contracts!"
But, with contracts torn up this week both by a rider to escape their team (Marquez) and by a team to ditch its rider (with Gas Gas demoting Pol Espargaro to test rider for 2024 to make way for Pedro Acosta), Rivola also conceded that there's less significance placed on signed deals in MotoGP compared to F1 in his experience.
"The bad message that is coming out is that contract are useless, and paper to clean the ass," he said.
"In my world a contract is very serious stuff. They regulate the deal, the wedding, the marriage between two parties, and unless there is something exceptional where one of the two parties says 'OK, I had enough,' something like that, they want a divorce, I don't see no reason why [a contract would be broken].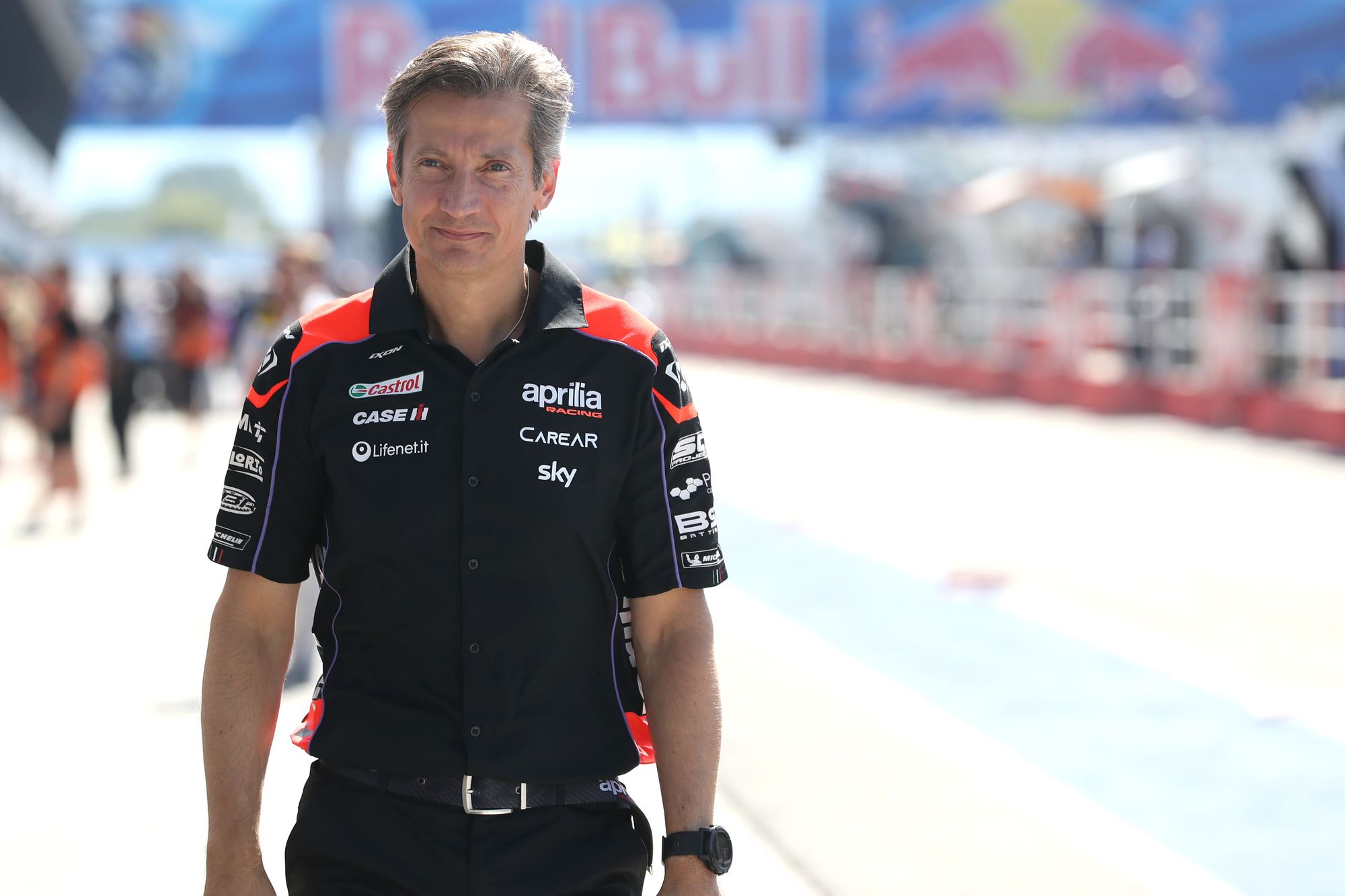 "I wanted to have these riders and I want to continue with those riders. So, I do my best to provide them the best possible bike and I do my best to make them happy and I do my best that they perform at the top.
"I mean, nothing against Honda because Honda never came to me to ask, I don't know if this is true or not.
"In fact I still haven't had the chance to speak to Miguel!
"It's part of the game, of course, but it's not nice that there are a lot of rumours about riders under contract. This is something that I don't like.
"But I know that eventually this is something that in MotoGP is common after what happened to our competitors."
While the situation might have left Rivola somewhat displeased about how the MotoGP paddock operates, another member of the Aprilia management structure is at least taking the news as a compliment.
RNF boss Razlan Razali said Aprilia should be flattered that Honda wants its riders, even if he too expects a messy divorce attempt should one of the quartet attempt to move.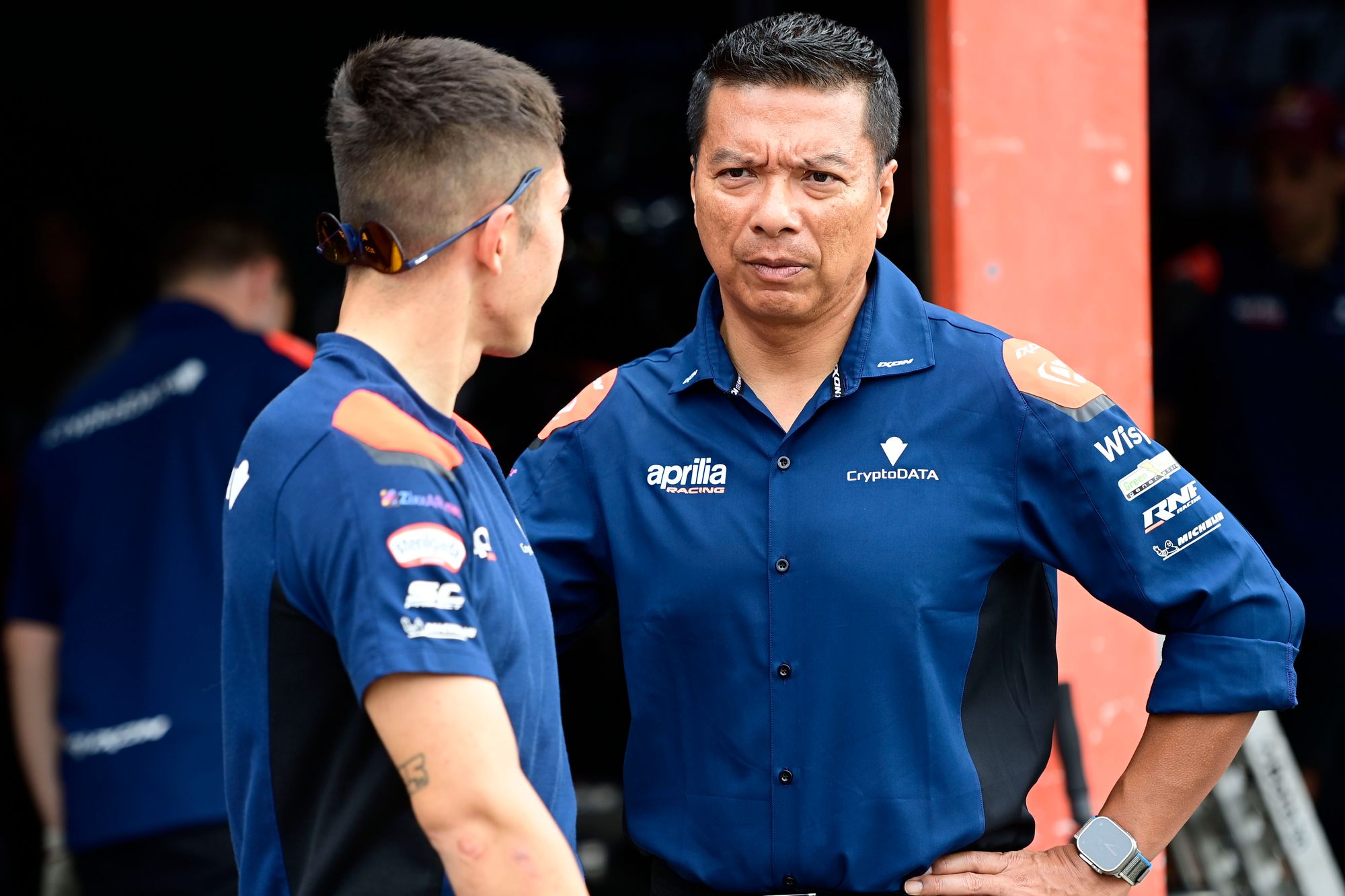 "I don't blame them," Razali told The Race regarding Honda's actions.
"I think that I would do the same if I were a factory team - I would go all out and see what riders are willing to come out or do whatever.
"They are the biggest team in the paddock, and they are in a situation where they've got to find someone for next year, together with Joan Mir.
"So I don't blame them, and it shows that Miguel is a quality rider. They came to Maverick and Miguel, and it's expected.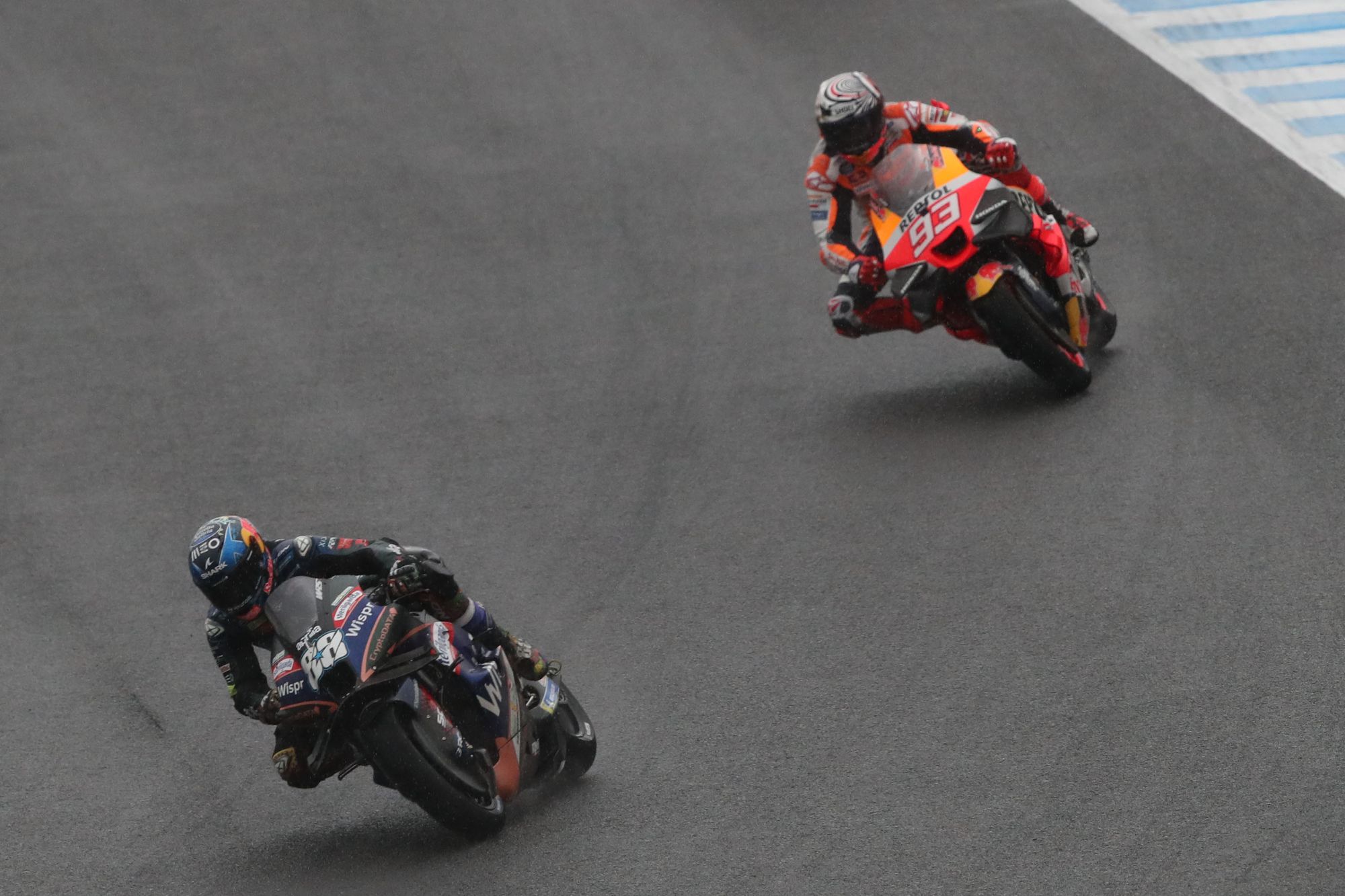 "It's not going to be easy, and the last thing you want is to go into a legal mess, because it doesn't help anyone.
"I don't want to speculate about whether there'll be more than that, about whether there'll be an official discussion with our riders, with Aprilia, to change the situation, but so far it hasn't and we hope not."