Just when it seemed the MotoGP 2024 rider market curveballs were over, it's emerged that Honda's response to Marc Marquez's exit might not be what everyone was expecting.
With Johann Zarco already signed up at satellite team LCR but having made clear he was up for a future factory team promotion and was keen to play a big role in Honda's rebuild, it seemed logical that he would be quickly moved up from LCR before even starting a 2024 race for it and slotted in alongside Joan Mir in the Repsol garage.
Team boss Lucio Cecchinello's public objections to this felt like an understandable play to get the best possible compensation from Honda given the mooted Zarco replacements - regular Honda stand-in Iker Lecuona or ousted Gresini rider Fabio di Giannantonio - weren't of the same calibre.
But maybe Zarco is staying at LCR after all, given news that Honda has approached current RNF Aprilia rider Miguel Oliveira and suggestions it's chased factory Aprilia's Maverick Vinales, too.
Are Honda's actions understandable or misguided? Here are our writers thoughts:
HONDA MUST HAVE ITS SATELLITE IN MIND
Valentin Khorounzhiy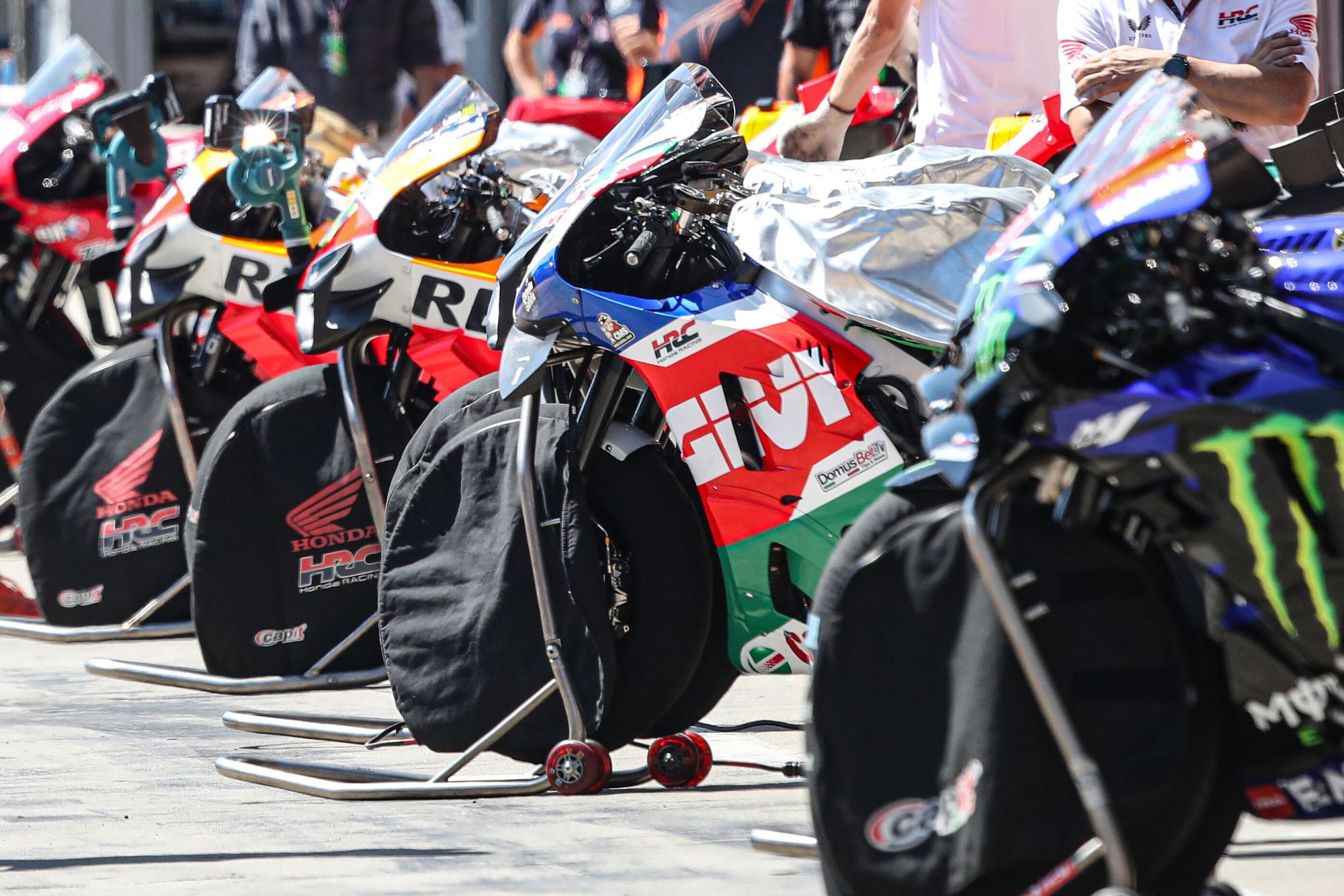 Searching for an outsourced Marquez replacement, for all the contractual headaches that will no doubt entail, rather than simply committing to promoting the already-signed Zarco might have one indirect impact that is nonetheless the most important of all - safeguarding one of Honda's biggest MotoGP assets now that Marquez is leaving.
Fellow Japanese manufacturer Yamaha already saw its long-time satellite partner lured away by another brand and then had it happen again - after losing Tech3 to KTM, it allowed RNF to fall into Aprilia's hands.
Yamaha is on the hunt for a satellite team, but so is - very loudly at that - KTM. And it is known to have sounded out Lucio Cecchinello's LCR operation.
In such circumstances, withdrawing Zarco from LCR, when Cecchinello probably believes he's key to the team contending for race wins like it did with Cal Crutchlow and Alex Rins, is not a decision you could take lightly even if it was contractually simple. And it doesn't sound that way.
When Cecchinello spoke to Speedweek in the aftermath of Marquez's Honda exit announcement, he said: "Zarco has signed contracts with HRC [Honda] and LCR and will ride for us. That's the end of the story for me."
So, if there's a mechanism - and there surely is - it is not one Cecchinello is at all keen to see activated. And he may be less amenable to losing Zarco than Zarco is on missing out on Repsol Honda, at least going by the latter's media appearance on Thursday.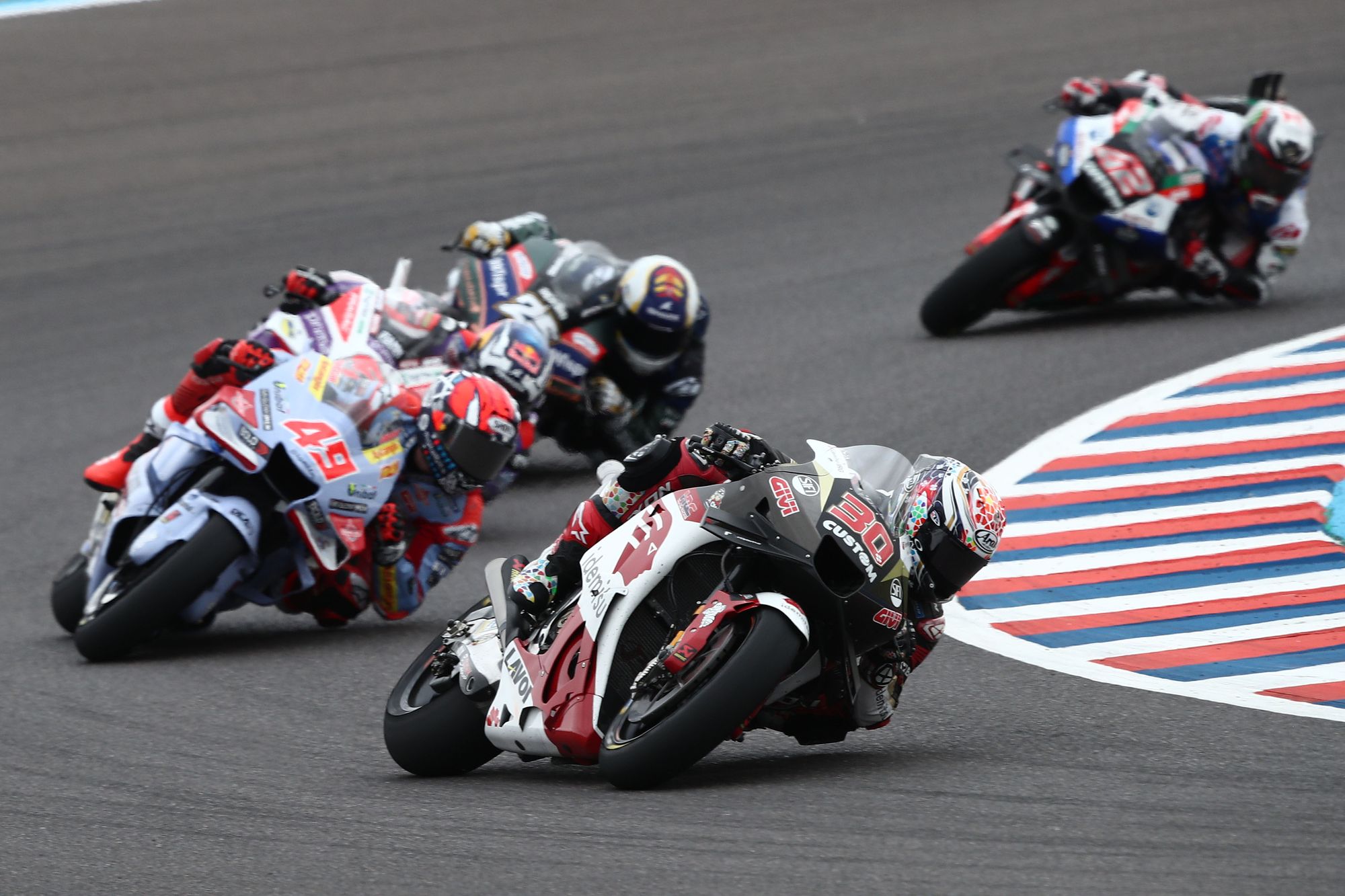 The alternatives for Cecchinello are riders like Di Giannantonio or Lecuona - both credible premier-class options but not in the same tier as Zarco, meaning there would have to be a massive recalibration of expectations for the season.
And Cecchinello's already had a succession of rough campaigns, including this one - even if it could've and would've been a much brighter one had a Mugello leg break not befallen Alex Rins.
It may still happen that Honda is forced to request Zarco - but in that case, the least it can do, and the least it can point to having done, is make a real effort to preserve LCR's 2024 prospects and show Cecchinello the success of his team is also very much part of its thinking.
WHY LEAVE APRILIA FOR HONDA NOW?
Matt Beer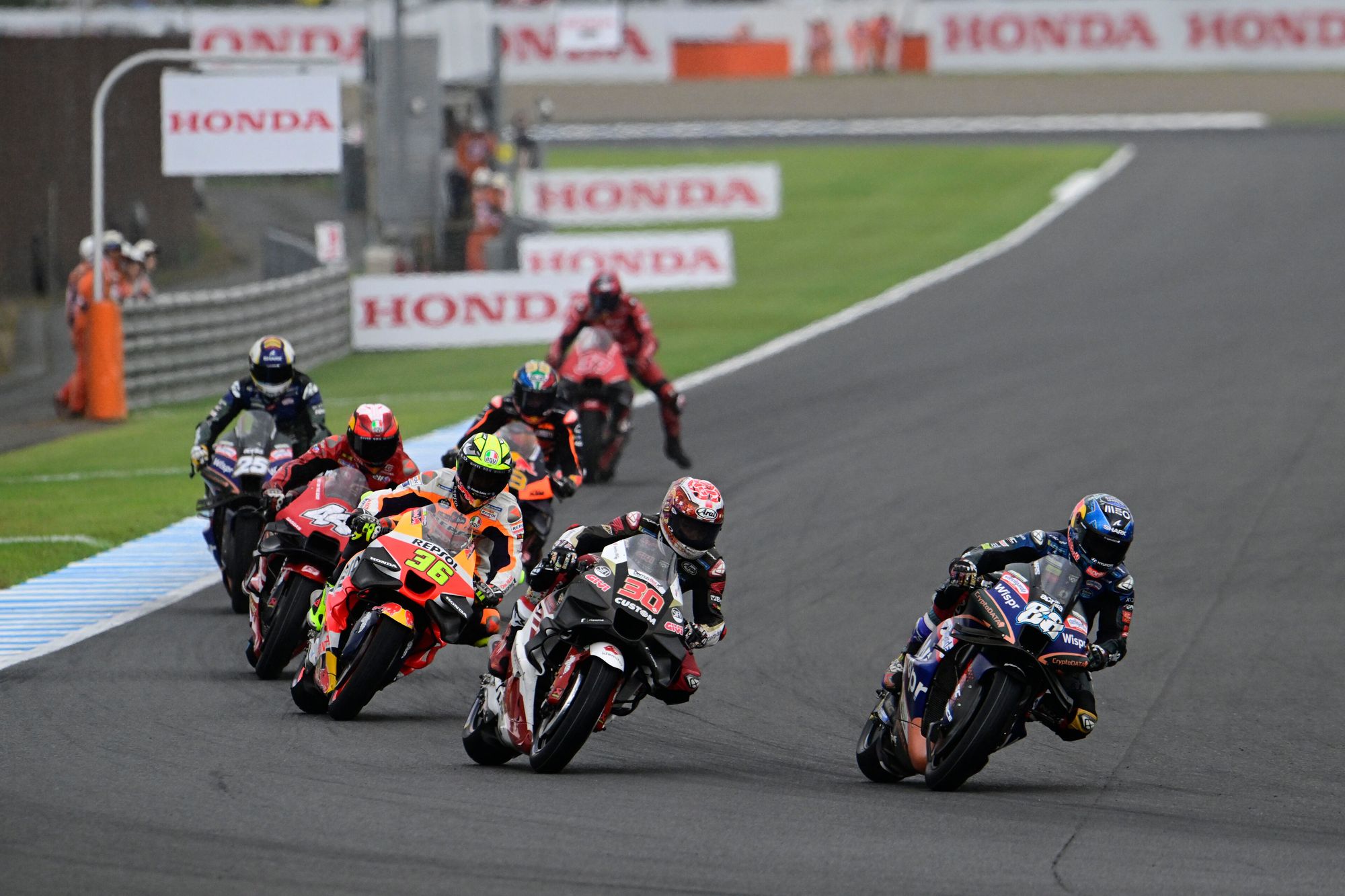 Put aside whether Honda is wise to pursue alternative riders whose race-winning achievements must be weighed against a wider habit of failing to consistently fulfil their potential, when it could just put its full faith in proven champion Mir and experienced and super-keen-for-Honda Zarco.
I just don't see logic in a rider in Oliveira's position joining Honda when it has so much rebuilding to do given he has chance to put himself front of the queue for a factory seat at a brand - Aprilia - clearly on the up and nearly sorted already. Aleix Espargaro has made clear 2024 could well be his final MotoGP season and Vinales isn't delivering as reliably as Espargaro so at least one 2025 seat is surely available and the top rider in Aprilia's satellite team ought to be an easy promotion if he's impressing enough.
Unless Oliveira already thinks Aprilia will be so tempting to higher-rated 2025 free agents (Fabio Quartararo? Marquez?!? Anyone ousted from somewhere to make way for Marquez?) that it's not realistic for him, that is.
FACTORY HONDA TEAM NEEDS SOMEONE LIKE ZARCO
Simon Patterson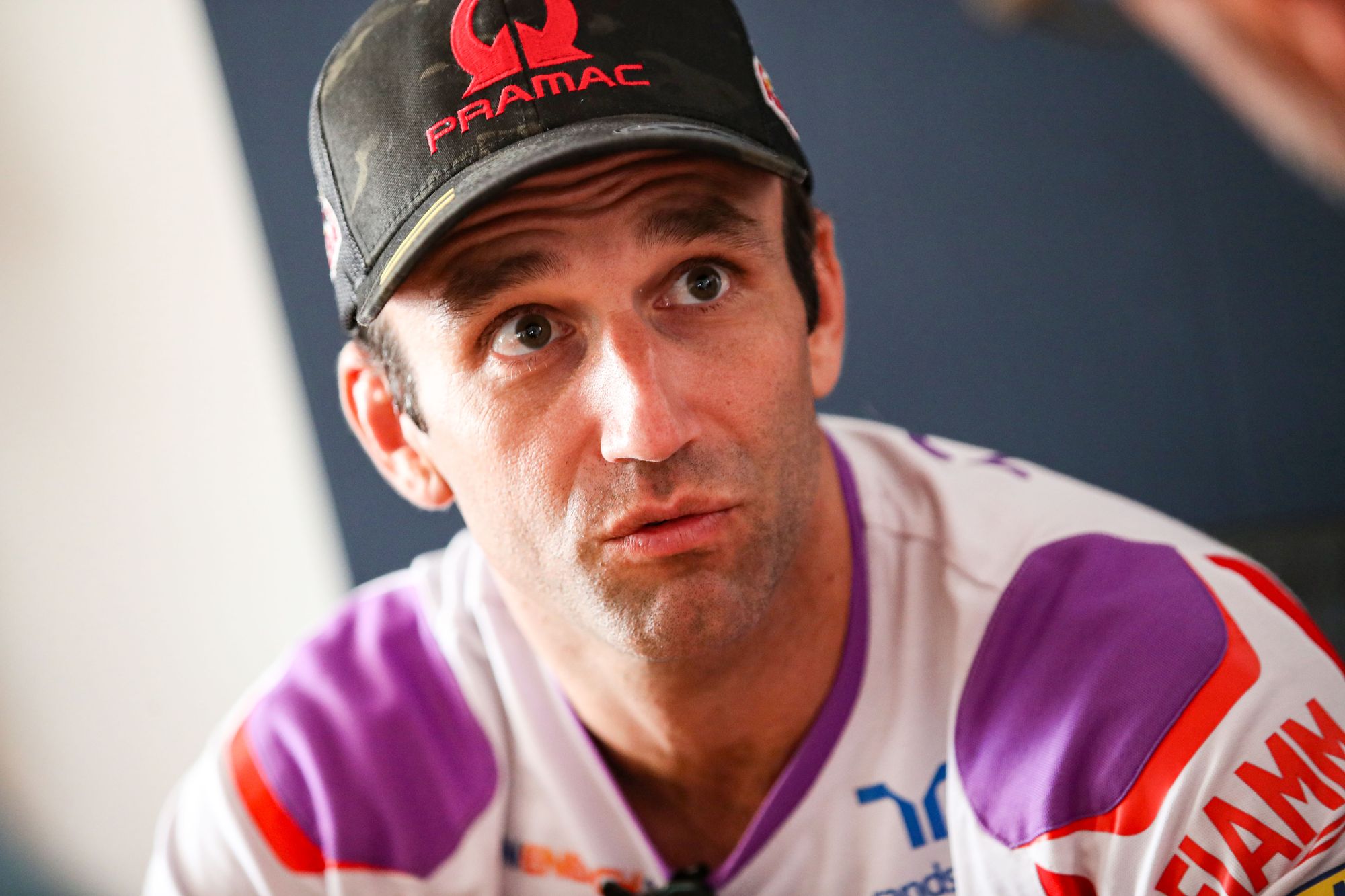 Honestly, at this point what Honda needs is someone who'll come into its project not looking for a big salary or instant results, but rather someone who's actually committed to helping it make the RC213V better - and the only name that seems to fit the bill is Johann Zarco.
This is the guy, after all, who has already walked away from a race-winning factory Ducati deal to join Honda's camp, not because he believes that he can even better on the Japanese bike but rather because he wants to play the long game with Honda, helping it rebuild and, it seems, to bury some of the demons of his failed move to KTM.
Ironically, the Zarco who left KTM halfway through the 2019 season is exactly the sort of person who Honda should now be avoiding. Taking the big money to go and lead the Austrian firm's development only to discover that it needed a lot of work and quite a bit of experience that he didn't yet have, it was a bitter lesson - but it's one that you feel the Frenchman learned.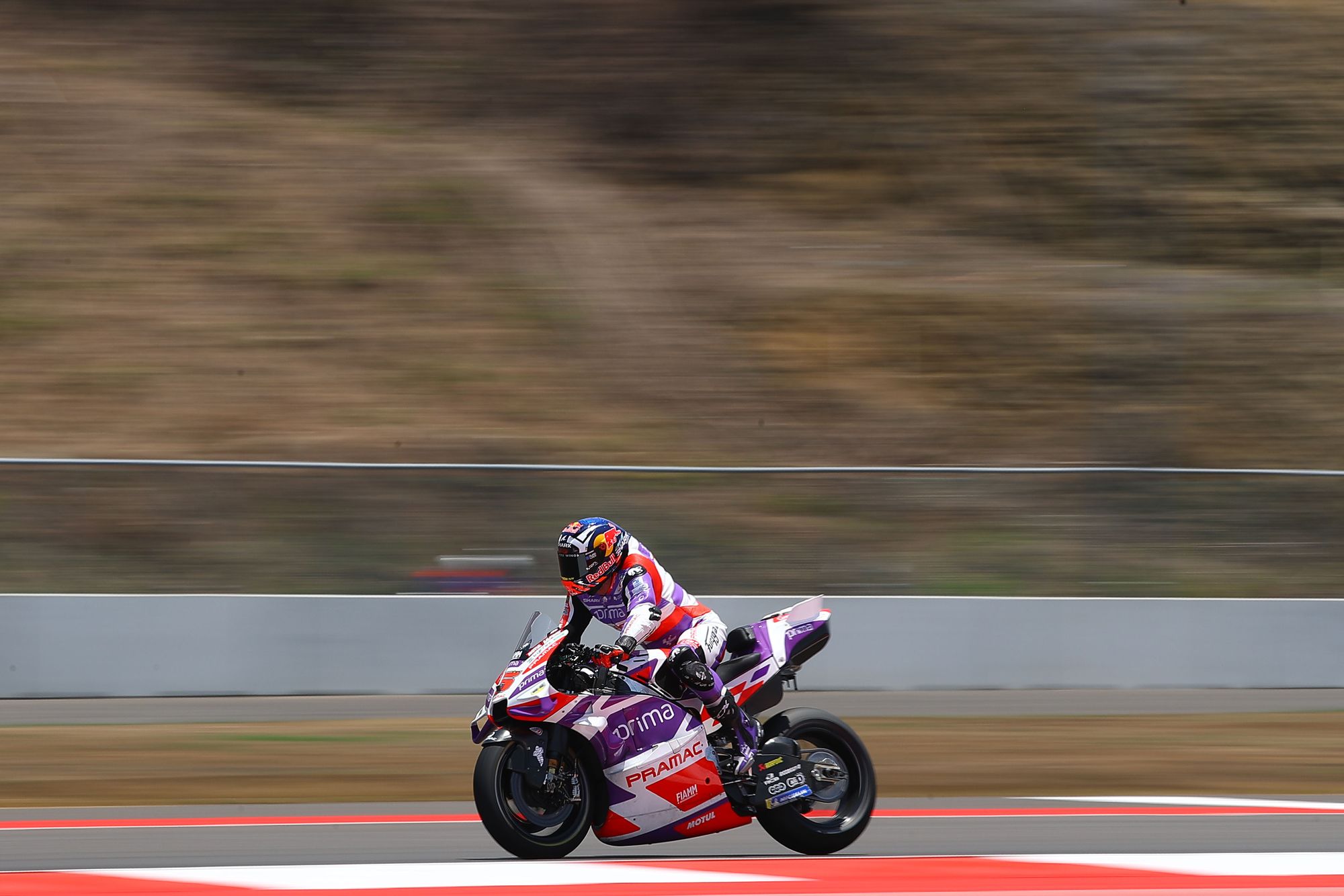 Since then, he's worked hard to become a more well-rounded character both on and off the bike, and his now-considerable development experience thanks to a stint as Ducati's racing test rider at Pramac means that his knowledge and maturity should in theory be exactly what Honda is looking for - hence why it helped sign him to LCR in the first place.
Yes, poaching him away from LCR might leave Cecchinello rather displeased, but the reality is, Honda is here to win races, not make friends - and the Italian should be able to be persuaded to see the bigger picture: a faster Honda is better for him in the medium-to-long term anyways.
Honda has a rare asset in Zarco - a rider who's not just willing to ride its disastrous bike, but who has already shown that he's prepared to walk away from a better deal to devote himself to the project. It should do everything it can to utilise that.