It's never easy to make it to the top of the state in MotoGP - but it's a journey that featured even more than the usual collection of speed bumps and obstacles for Gresini Racing's Fabio Di Giannantonio.
And that makes his arrival at the sharp end of the class with a best-ever fourth in Sunday's Indonesian Grand Prix, just as he manages the pressure of going job hunting for 2024, all the more impressive.
Something that's been building for quite some time as the young Italian gets closer and closer to showing what he's always believed is his true potential in the championship, it's taken a long time to get there as he draws in on the end of his second season in the premier class.
But while the result might have come only days after it was officially announced that he'll be replaced by none other than Marc Marquez for 2024 and therefore too late to save his place at Gresini, the pressure placed upon the 25-year-old by weeks of speculation about the six-time MotoGP champion's arrival is in large part what triggered emotional scenes after the race.
With Di Giannantonio in parc ferme as the top independent-class finisher in the race (something of an oddity these days thanks to ultra-competitive podium contenders like VR46 Ducati and Pramac Racing), TV cameras captured him taking a second in the middle of the chaos to let his feelings out.
"It was like a little moment for me," he explained afterwards, "even if it were in front of all the people around the world because for sure there were cameras there. I'm putting in so much hard work, working a lot in so many areas and putting in so much.
"Even if all the world forgets about me, and almost even goes against me, I never gave up. I was always focused on being better, faster.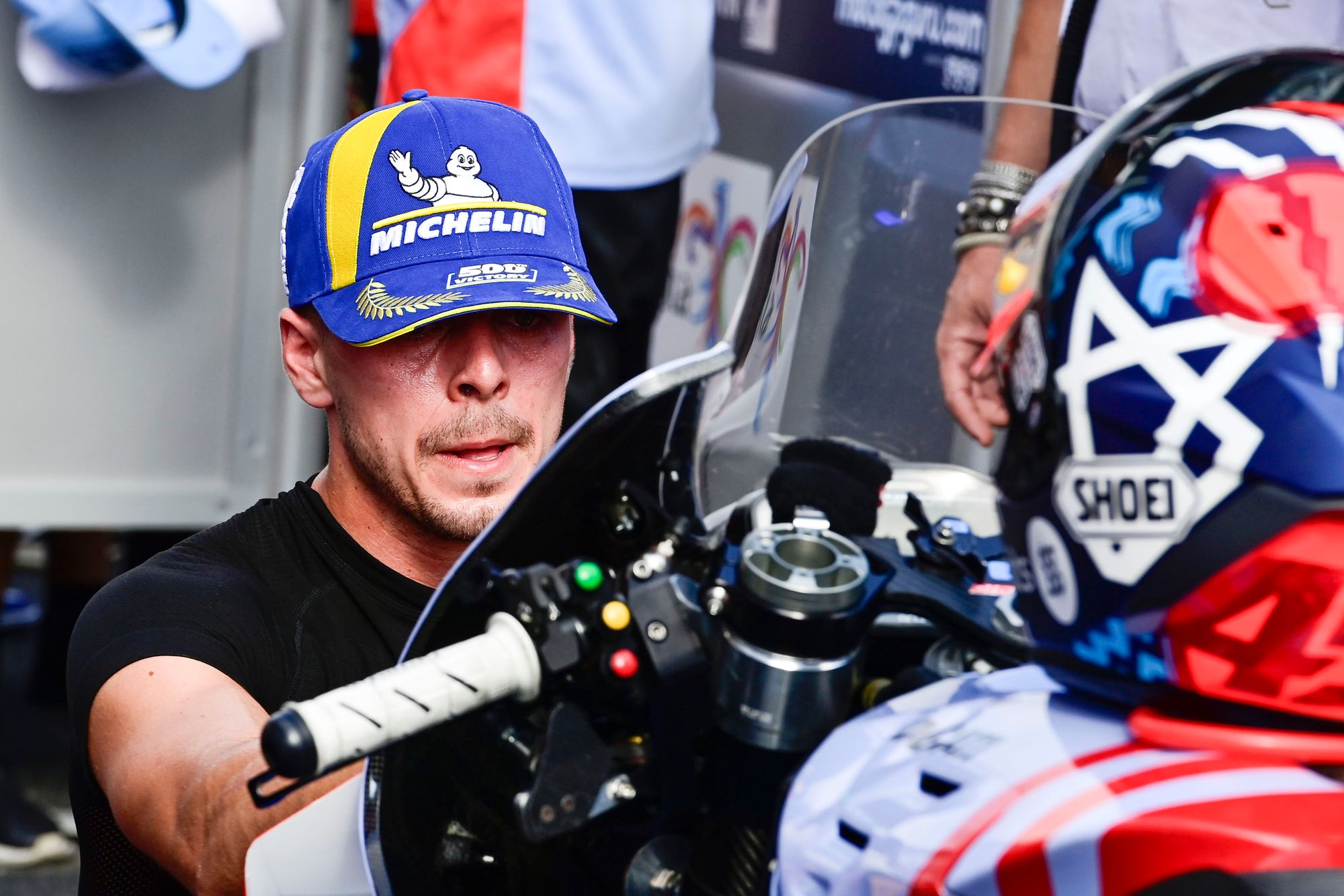 "Today wasn't a win, wasn't a podium, but it was a great result that gives you a little sweetness. It means that something is working good, and it's a good moment.
"I am a human, like everybody in the world. I have emotions, I have feelings, and for sure it has been tough. I know that this is 'just' a sport, but it's my life.
"Being talked about, me in my job but also in my life, has been one of the most toughest things in my life. But also as a human we're able to be strong, and I think I've been able to be strong.
"With moments down, for sure, but I've focused, worked and worked and worked through various interviews and comments and social media posts. Just working on myself like crazy.
"These are the small results that say to you 'hey, man, you're doing good.' It's not been easy, but we're coming back."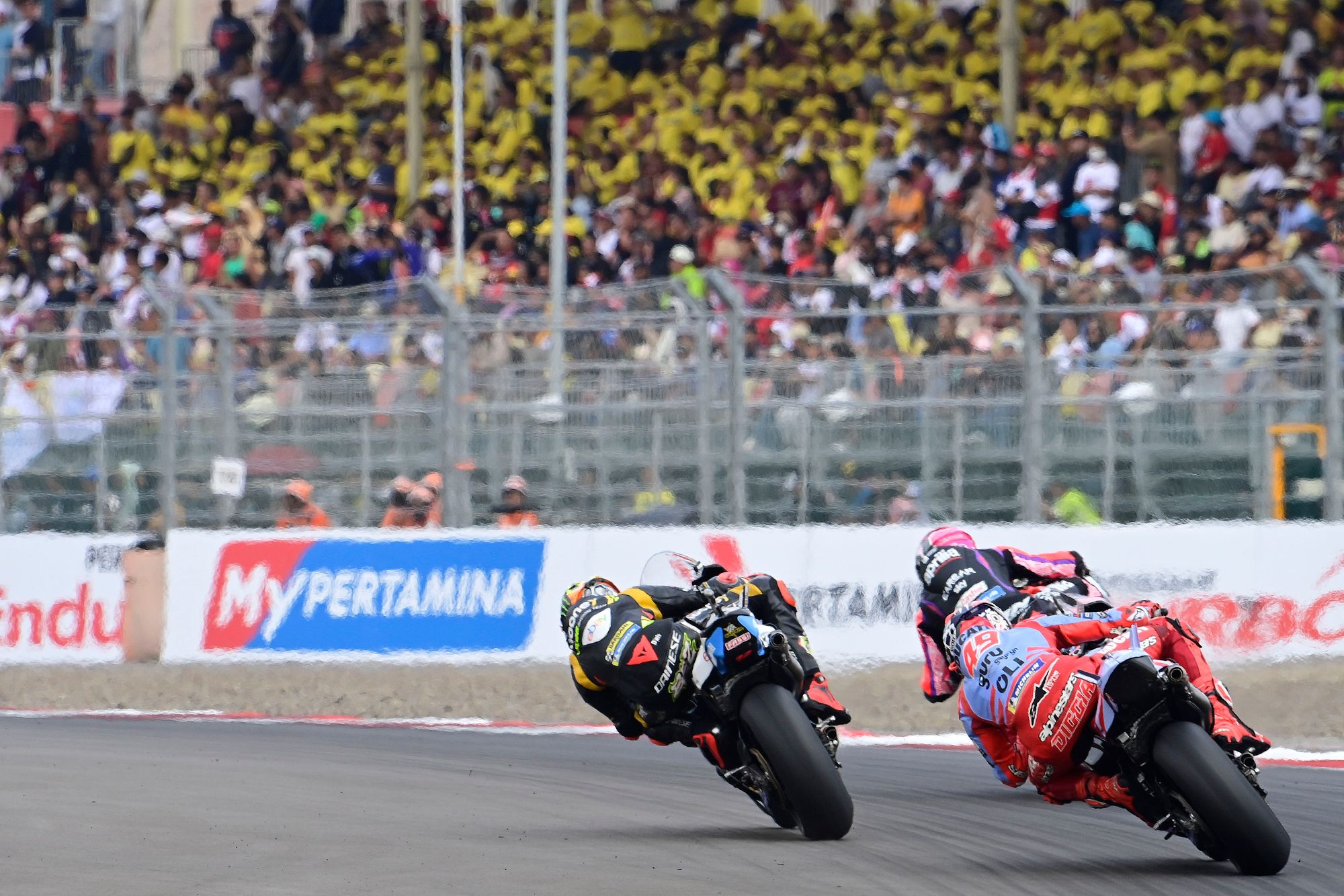 Di Giannantonio struggled throughout his rookie season in 2022 to make much of an impression, something he puts down in large part to being paired initially with a rookie crew chief. His debut season was largely spent learning bad habits for riding a MotoGP bike rather than perfecting his trade.
And while that might have changed in 2023 now that he's paired up with the highly regarded Brit Frankie Carchedi (who won the 2020 title with Joan Mir and will be working with Marc Marquez next season), it clearly hurts to lose his ride for the future just as he's starting to live up to his promise.
A Gresini rider for the vast majority of his nine-year grand prix career, with only two seasons spent elsewhere, the decision to replace him with Marquez has been one that's felt particularly personal for Di Giannantonio - even if he's also mature enough to fully understand the team's reasoning for it.
"I was sad, honestly," he admitted. "I was sad because we only need some more trust and patience. They know everything. They've almost raised me.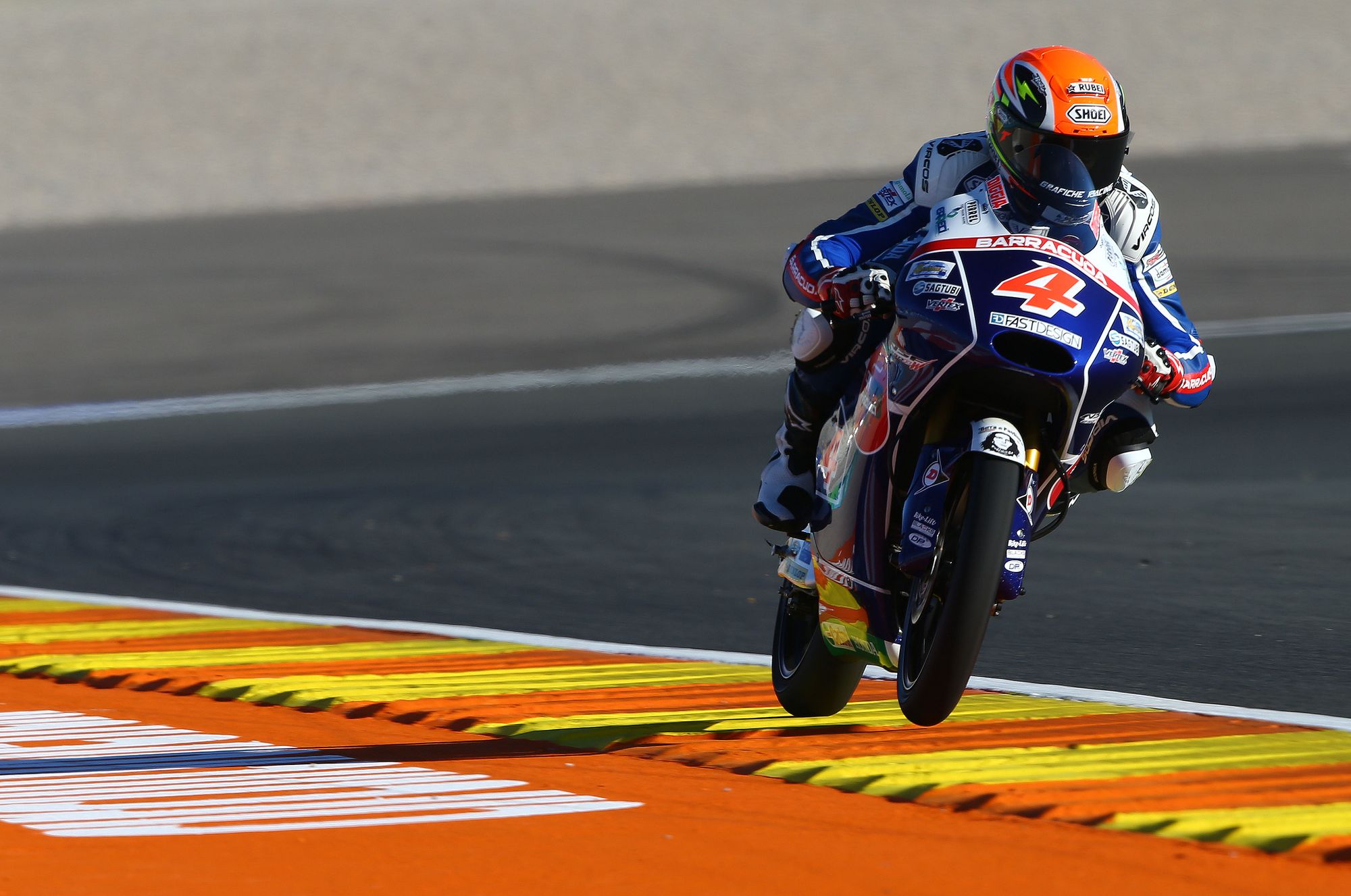 "We've been through everything: Moto3, Moto2, Fausto [Gresini], together building the team in MotoGP. And also they knew that last year was not easy for me.
"We - me, my team and I - know exactly why it's been difficult for me. So it's been sad. 'Hey man, you know the work we've been doing, you know what's coming, you know me well enough to know that it's coming.'
"It's sad, but that's also life. At the end, we are working here, and there is business and there are interests. You have to accept it and move on."
---
Fabio Di Giannantonio in grand prix racing
2015: First Moto3 race with Gresini
2016: 6th in Moto3 with Gresini
2017: 5th in Moto3 with Gresini
2018: 2nd in Moto3 with Gresini
2019: 9th in Moto2 with Speed Up
2020: 15th in Moto2 with Speed Up
2021: 7th in Moto2 with Gresini
2022: 20th in MotoGP with Gresini
2023: 14th in MotoGP with Gresini (ongoing)
---
However, things might not yet be completely lost for him. Very much a contender to step into the breach left at Honda by Marquez's departure should the Japanese factory shuffle Johann Zarco up from satellite team LCR to the factory Repsol squad, 'Diggia' is also likely to be on Aprilia's shortlist for its own satellite RNF team should Honda poach away Miguel Oliveira.
And, with those options remaining open to him in the coming weeks, he's more than prepared to do everything he can to continue working hard to put his name in the shop window.
"I think it'd be a pity for the championship also," Di Giannanontio stressed, "to lose a rider who is doing a good job. I'm gaining more and more chances to stay, so let's see.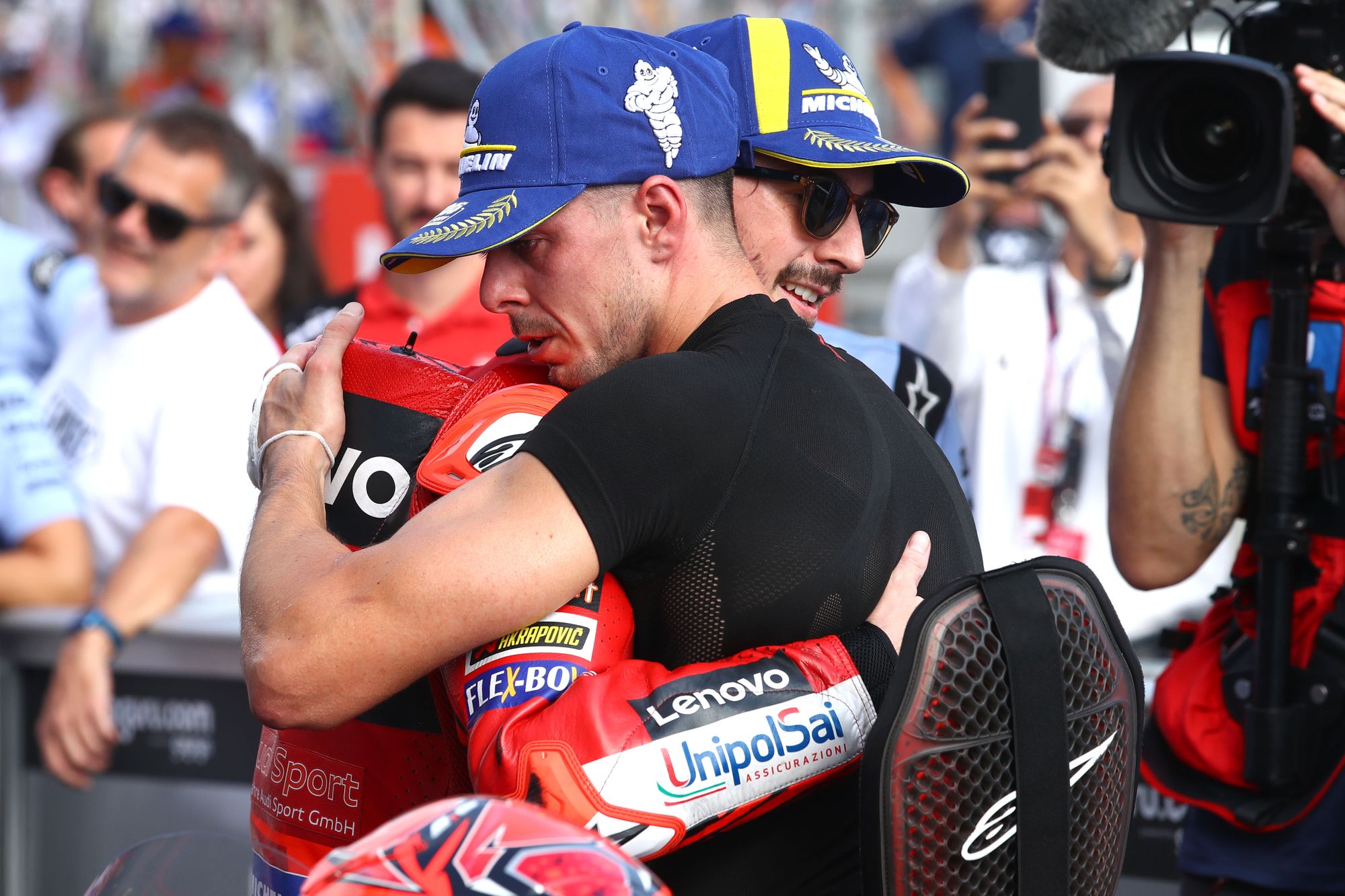 "The goal is to continue the growth, as I always say. Australia is one of my favourite tracks, and it would be amazing to be again in the top 10 and make another consistent weekend. It's not about the result.
"Yes, it matters at the end of the weekend, but you don't have to focus on the result, you've got to focus on the feeling that you get from the bike and on doing a good job, then the result will come. Why not continue in this way?"