Six years and seven months ago, Johann Zarco led the first six laps of his first ever MotoGP race, as the double Moto2 champion made an instant impact on his premier-class debut with Tech3 Yamaha.
Then he famously crashed out. And it took that six years and seven months for Zarco to actually get a win.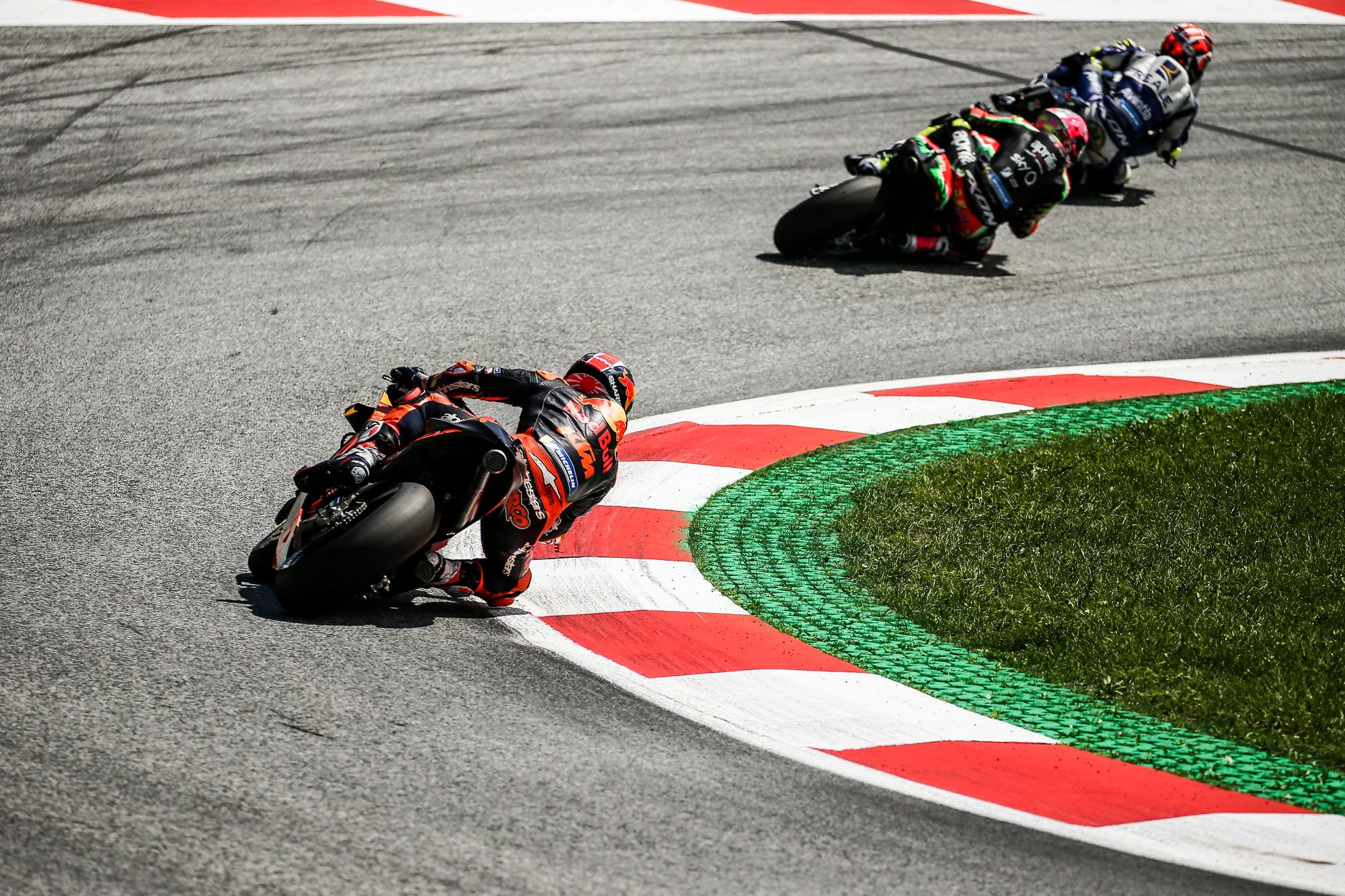 Along the way there were 19 podiums, eight poles, 91 grand prix race laps led. A disastrous and fractious half-season trip to KTM. A strange route to a career revival via an LCR Honda cameo and then a deal to join Ducati via a team (Avintia) he'd slated as unworthy of him a day before realising what Ducati's plan for it and him actually was.
And he landed at Ducati just as it was poised to dominate MotoGP, and when he joined Pramac for 2021 he got the best bike on the grid. But the likes of Pecco Bagnaia and Jorge Martin were on that bike too.
In his initial, near-tearful, interviews after finally getting that elusive first MotoGP win in his 120th premier class GP start in Saturday's Australian GP, Zarco admitted that he had been very, very conscious that he was on a top-spec Ducati at Pramac and was conspicuously not even winning races with it in seasons when Bagnaia was fighting for then winning a title and now his team-mate Martin was in championship contention too.
"I've got this feeling like a weight getting off of the shoulder because of knowing you have the best bike but not the perfect feeling, knowing that the others are so competitive, so you always try your best but it's maybe hard to find opportunities, or the day maybe you can do it there's another one that is more competitive than you," Zarco told MotoGP's in-house After the Flag programme.
Asked by The Race to expand on what he felt was stopping him winning when on the best bike on the grid, Zarco admitted the modern MotoGP riding style has moved away from him.
"It's hard to say 'against me', but I always say this riding style where I sometimes get this advantage, I could use it better in the past," he replied.
"Now the tyres have improved a lot and the bikes also, and it seems the riding is a bit different.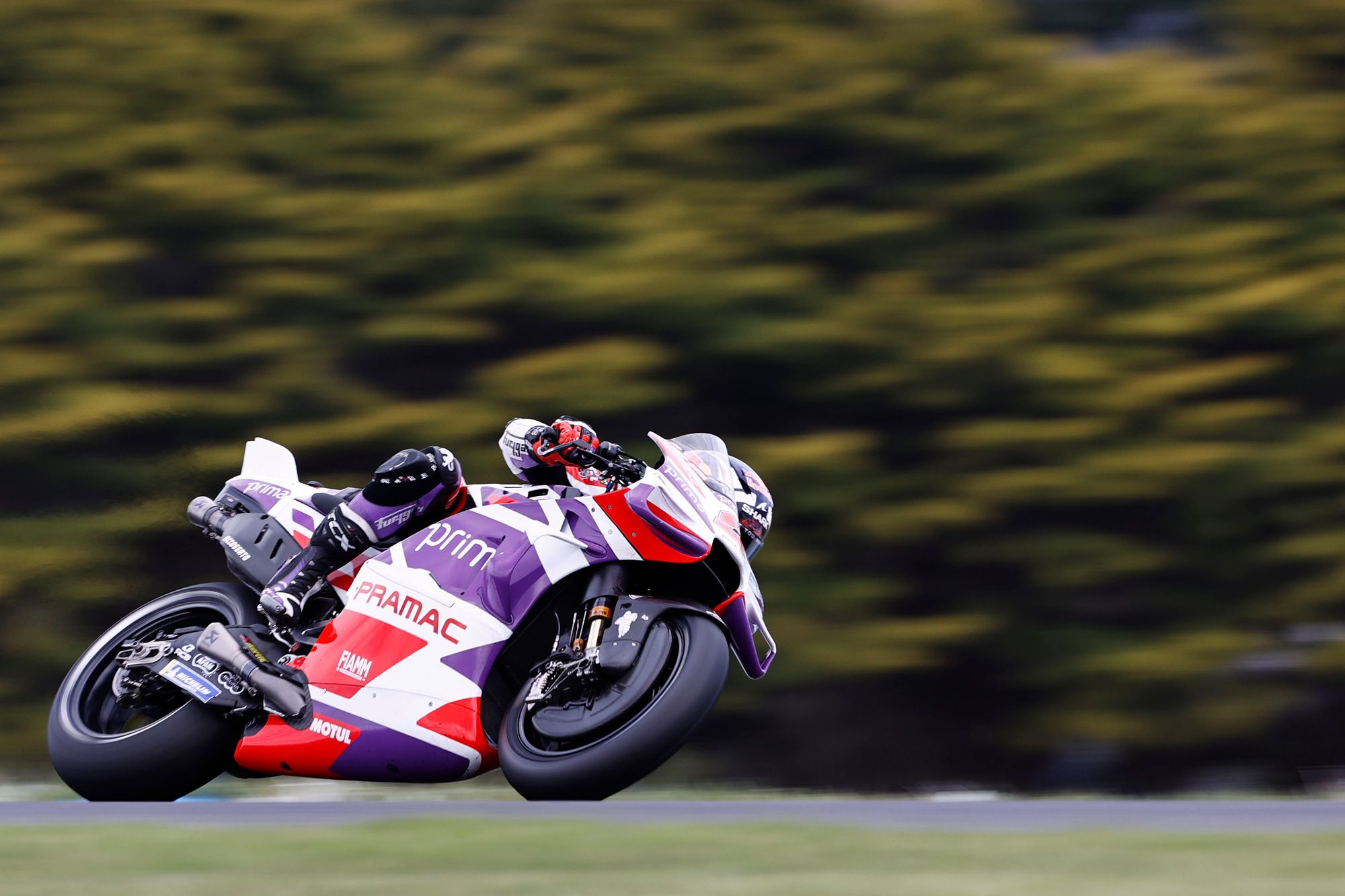 "You have to have an amazing confidence in the front and to lean the bike on the entry of the corner in a way that it's hard to believe is possible.
"And this is not very natural for me. When I try to do it, I don't do it relaxed enough and that's why a long race becomes difficult because if you're not relaxed at this level you get tired and then you cannot fight.
"You try to change it, but you understand that to reach a very high level, yes you have to change it, but then you have to do it naturally, automatically, and this is taking a lot of time.
"Maybe it's still not 100% but at least here it's been working well enough to get the victory."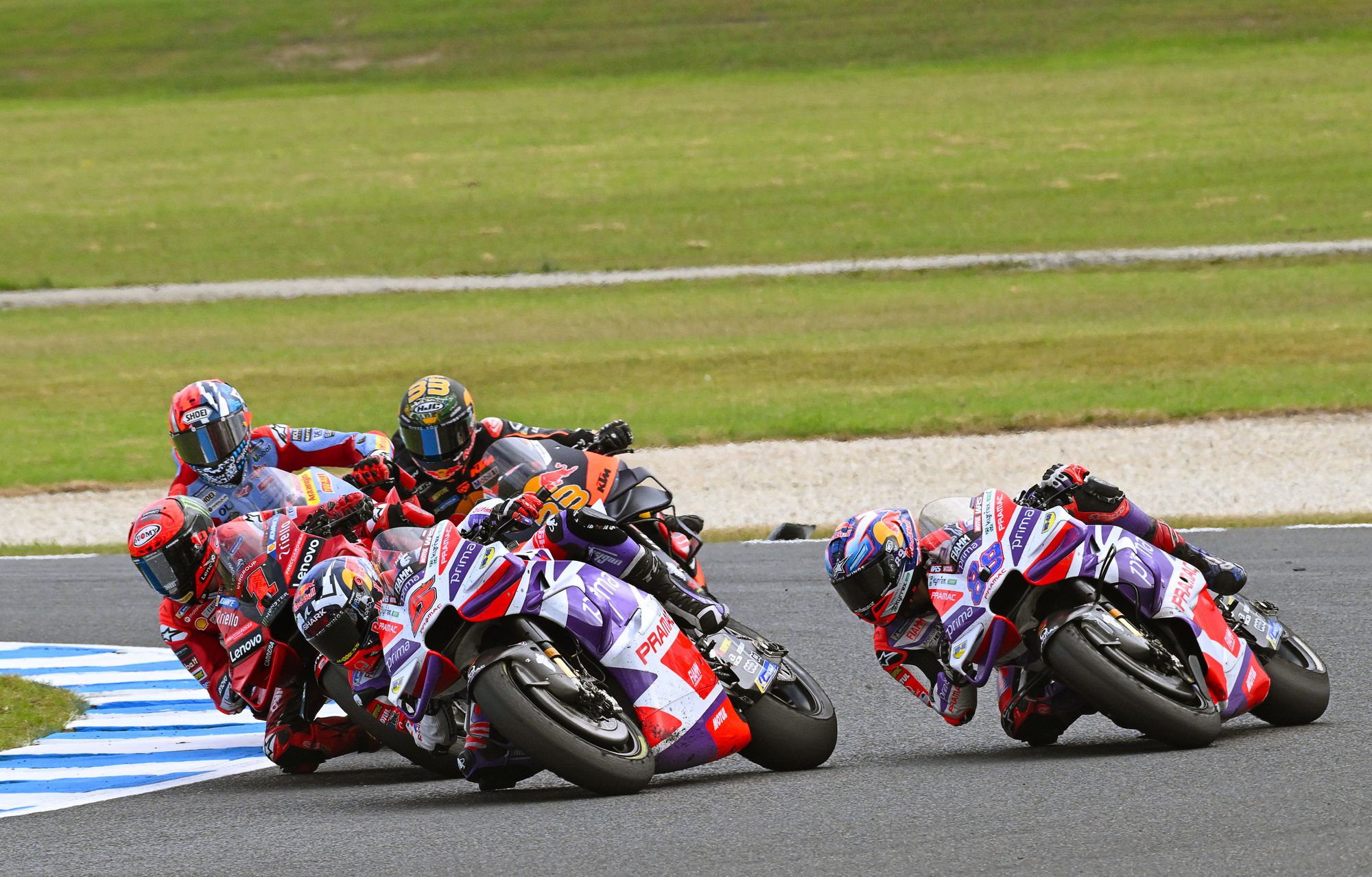 Zarco's path to the win was stealthy, as he sat fifth early on before getting to the front of a four-bike group on medium tyres chasing his runaway leader team-mate Martin on now-fading softs. He only caught and passed Martin on the last lap.
"I really didn't think about the victory. But you never know," said Zarco.
"Jorge was in front with the soft rear tyre, he was controlling it very well.
"But I was amazed at the way he was dropping in the last five laps, and in the last five laps I began to understand that something was really possible, to catch something fantastic. And I did it."
A WIN JUST IN TIME?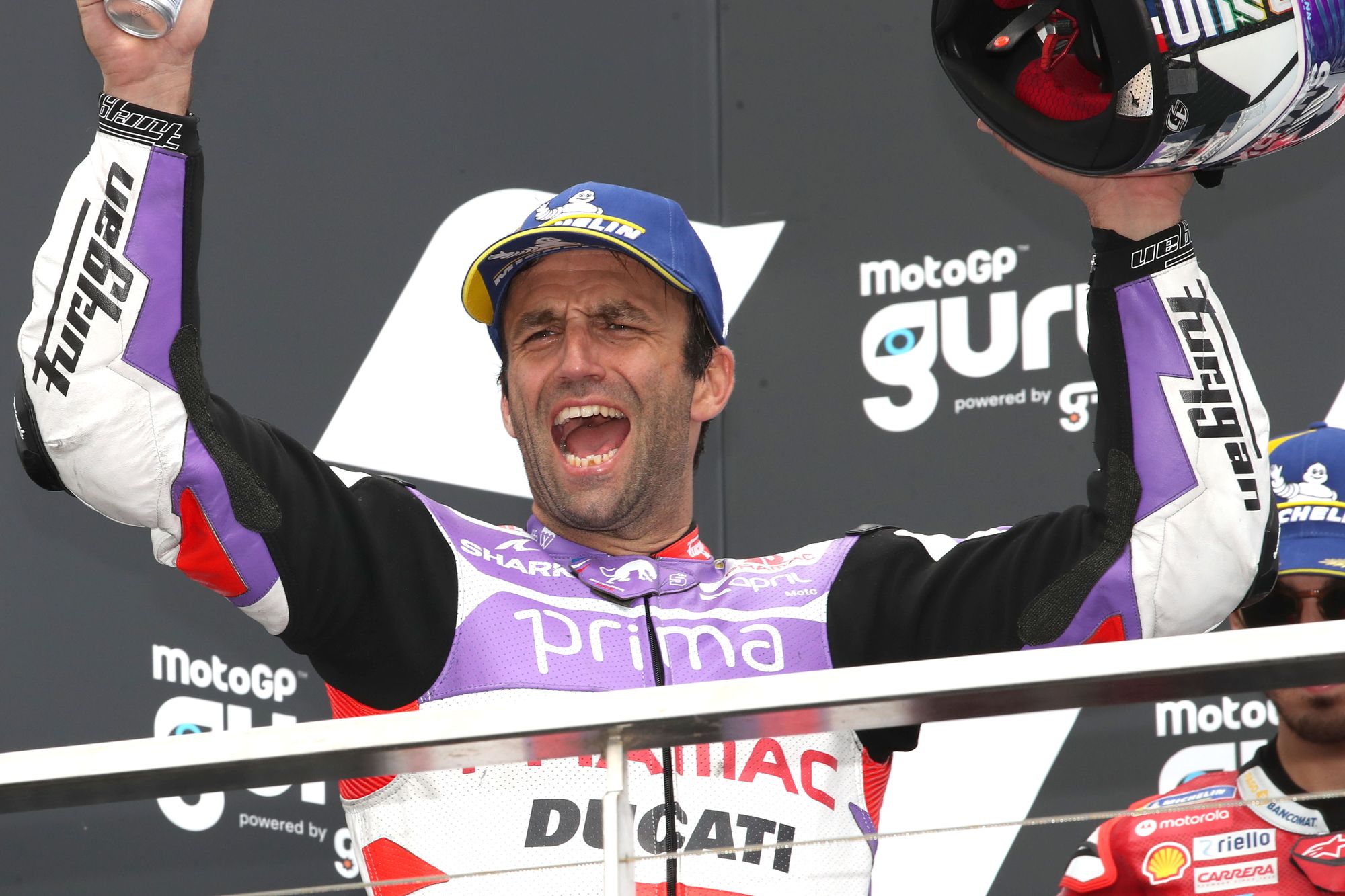 Typically for Zarco's quirky career, his first victory comes in a weekend that began with him at the centre of another unusual rider market saga - one that started with him walking away from career security with a dominant brand and then involved what might be interpreted as a snub by the brand he's joining.
Ducati appreciates Zarco's development abilities and while it was only prepared to offer him a one-year new MotoGP contract, its plan was to then transfer him to its dominant World Superbike Championship team.
Instead Zarco chose to leave for the currently very troubled Honda and its LCR satellite team that Alex Rins had just left because even Yamaha looked a better bet to him.
Zarco made that choice partly in the hope that there might be a Repsol Honda seat for him if and when Marc Marquez moved on.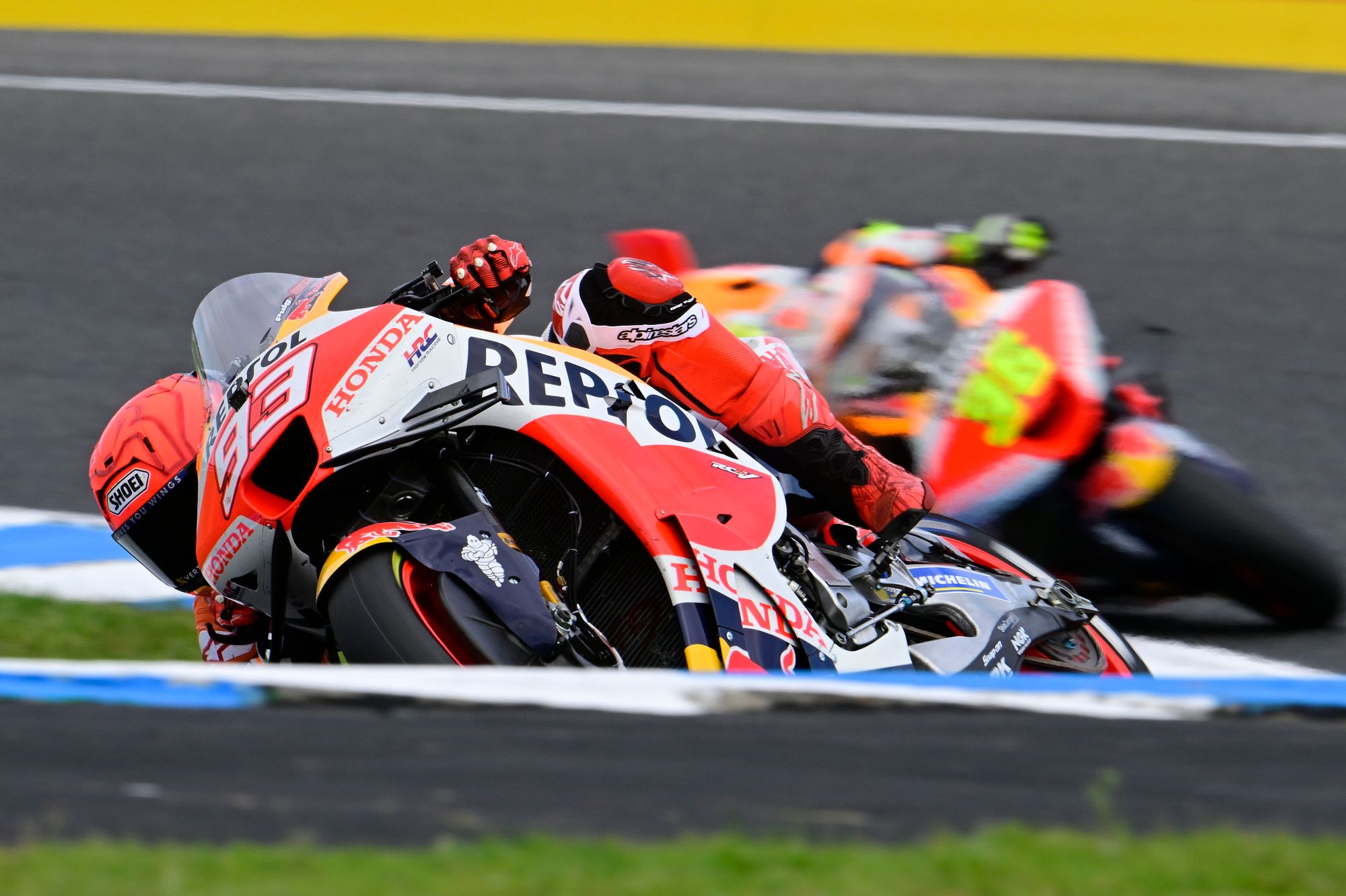 But Marquez is doing so earlier than expected and, despite the initial assumption being that Zarco would be redirected away from LCR and into a 2024 works Honda seat, Zarco is staying at LCR and Honda is chasing the likes of Miguel Oliveira.
There's logic to it - LCR team boss Lucio Cecchinello fought hard to keep Zarco and Honda only offered him one guaranteed year at Repsol versus two at an LCR team Zarco expects to get more factory help now - but it's another odd twist in his strange career.
And as much as Zarco wants to help Honda turn its troubled programme around (in part to make up for the spectacular failure of his KTM move, when he hoped to lead the then relatively new team up the grid), he was aware his chances of getting a MotoGP win were going to decline notably once he stepped off the Ducati. That showed when he was asked if he'd started to think a MotoGP victory was always going to elude him.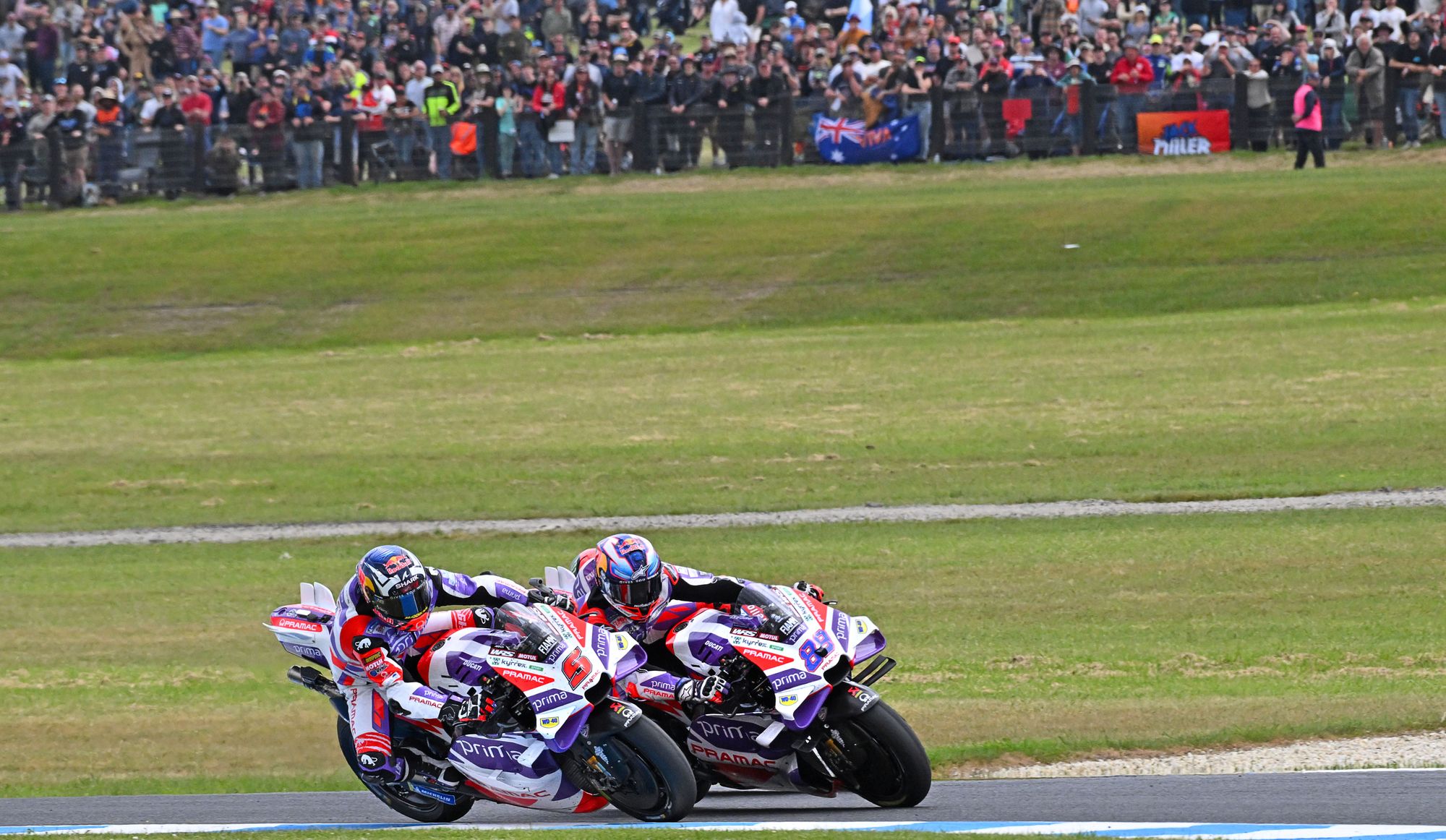 "Sometimes I was thinking the light is still there, the hope is still there, even for the future with Honda because as long as you are a competitor in different conditions there will be opportunities if the bike is at the moment not so competitive as the Ducati," he said.
"But it was necessary with the Ducati in normal conditions to have this victory."
And in the initial moment of passing Martin on the last lap taking the chequered flag, Zarco was more serene than you might imagine for a man in his combination of circumstances.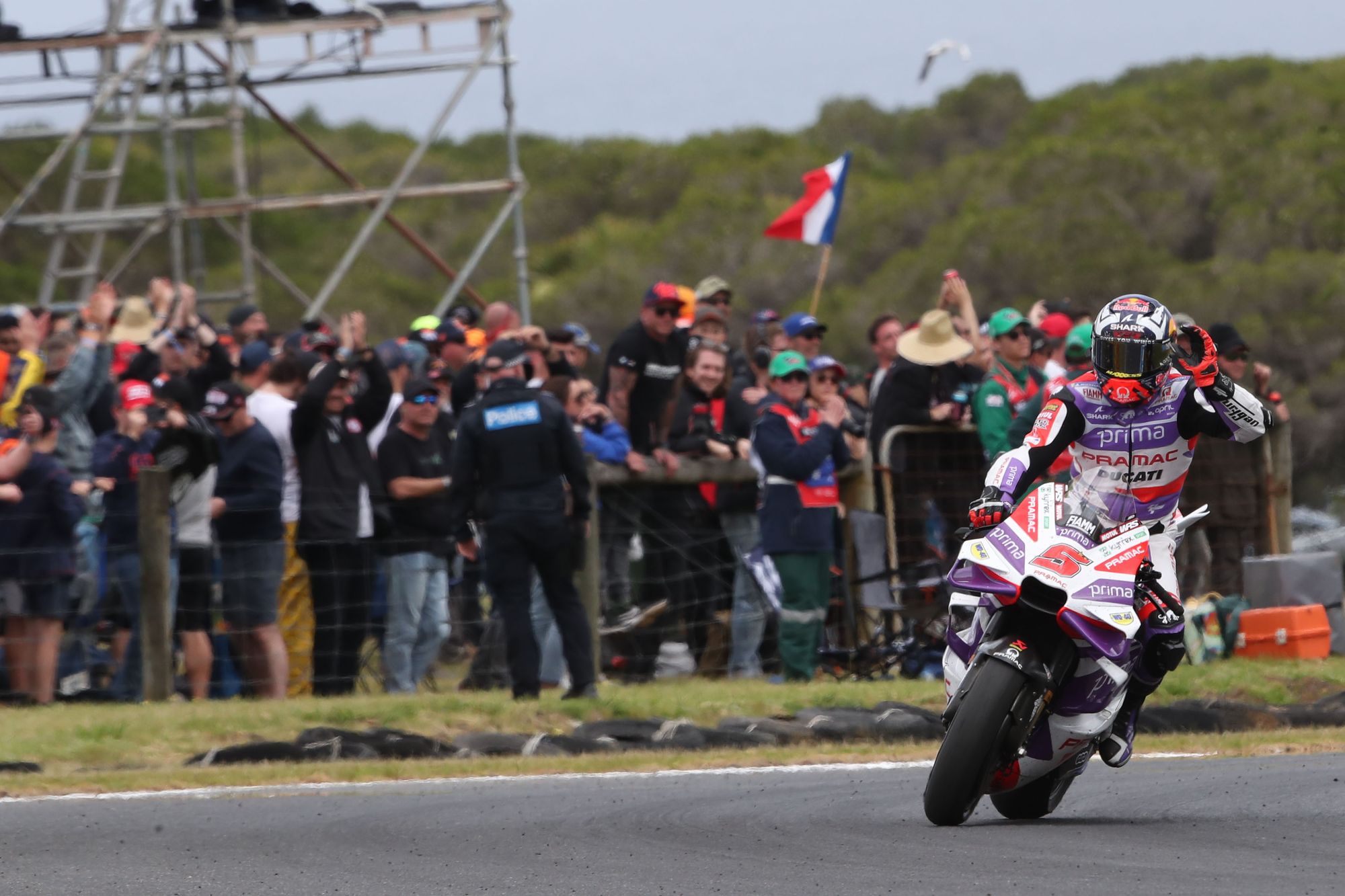 "Some journalists asked me if it was like an explosion in the helmet, if I screamed or not," he said.
"No. I felt almost like everything was so calm in that moment.
"It was like: 'OK, this is it, it's done'. And it's so good.
"And then the emotion came up a bit."