Jorge Martin has pledged to not take any more gambles and to match MotoGP championship rival Pecco Bagnaia's strategies for the rest of the 2023 season after his Australian Grand Prix tyre choice cost him a dominant Phillip Island victory and left him 27 points behind with four rounds to go after this weekend.

Martin was 0.4s clear of the field in qualifying and quickly opened a 3.5-second lead in the race, while Bagnaia fell back to fifth.

Had they finished there, Martin would have been back to just four points behind Bagnaia and almost immediately erased the deficit created by his crash from the Mandalika lead a week ago.

But he was the only frontrunner to choose the soft rear tyre for the Phillip Island race, and as its performance collapsed he dropped from first to fifth on the last lap and Bagnaia got through to second.

Martin put his decision down to a tactic of trying to make an early break and being confident the soft was the tyre that would allow him to.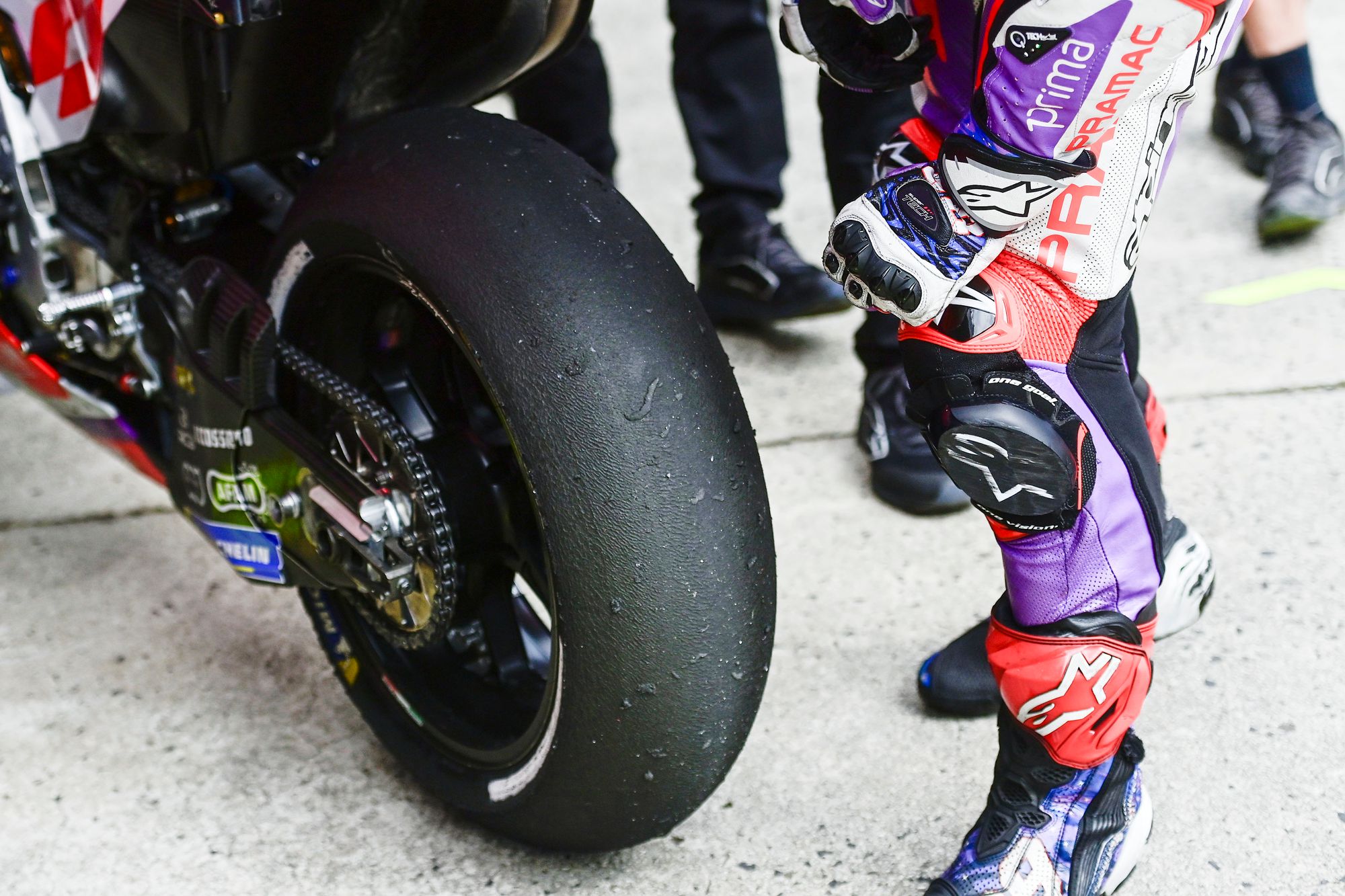 "For sure now it's really to understand what the best choice was, but it was my plan 100% to go with the soft," he said.

"I tried and it didn't work. But I'm happy with my performance.

"I think I rode really smoothly, really well, trying to be super clean on the tyres. But finally it didn't work."
PLAN WAS TO DOMINATE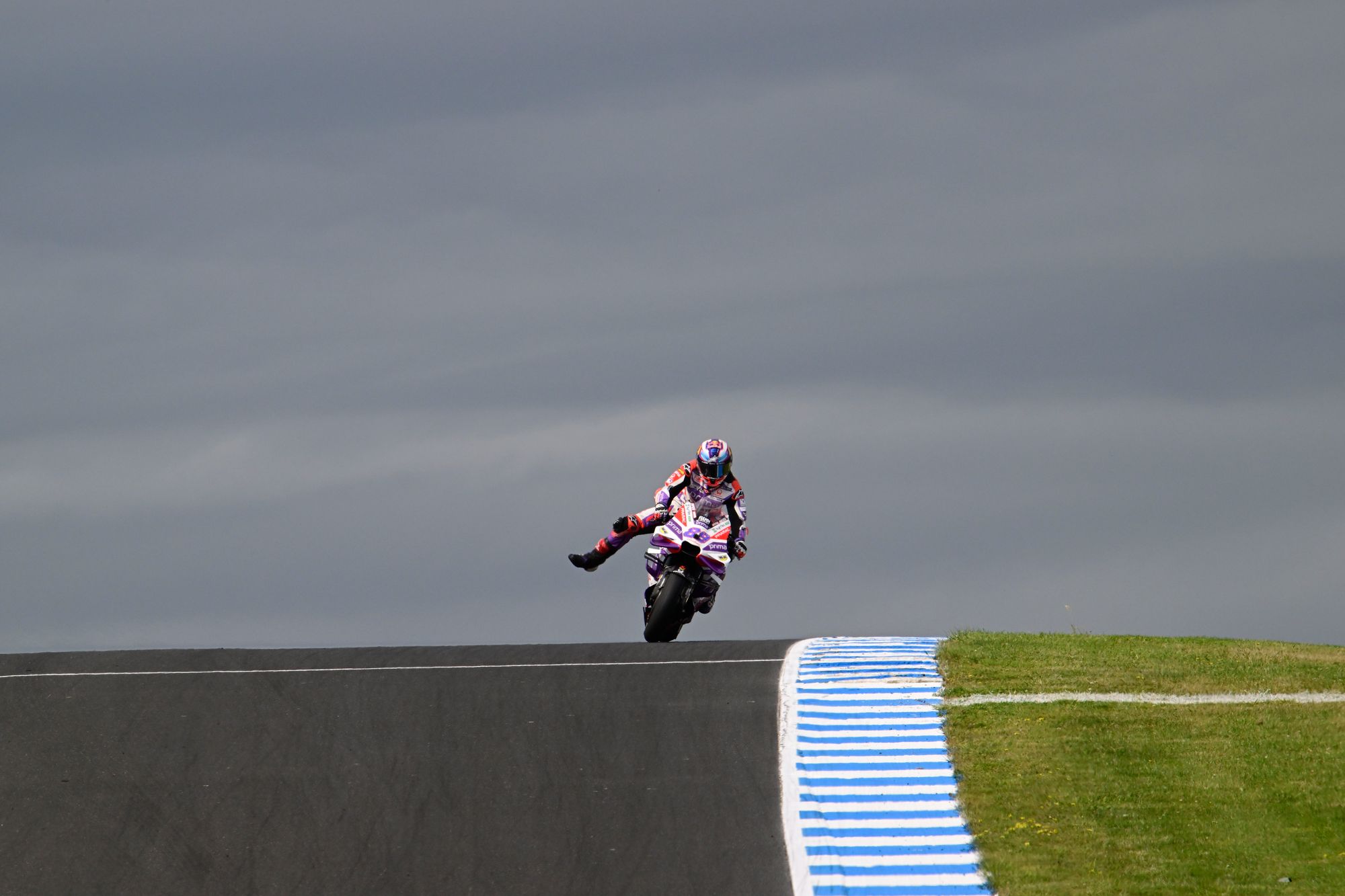 Martin admitted that he didn't do much work with the medium tyre in practice "and maybe this was the problem", though he suspected in retrospect he could have dominated on that, too.

"I worked hard with the soft so I thought it was going to do the race but for sure it wasn't the best choice," Martin continued.

"I thought with the medium I wouldn't be able to make that difference so I preferred to pull away. This was my strategy.
"But maybe I was also able to with the medium. We will never know. We have to wait one more year to arrive here and I won't race with the soft anymore here!

"I was really convinced that the soft was the one, the tyre to choose.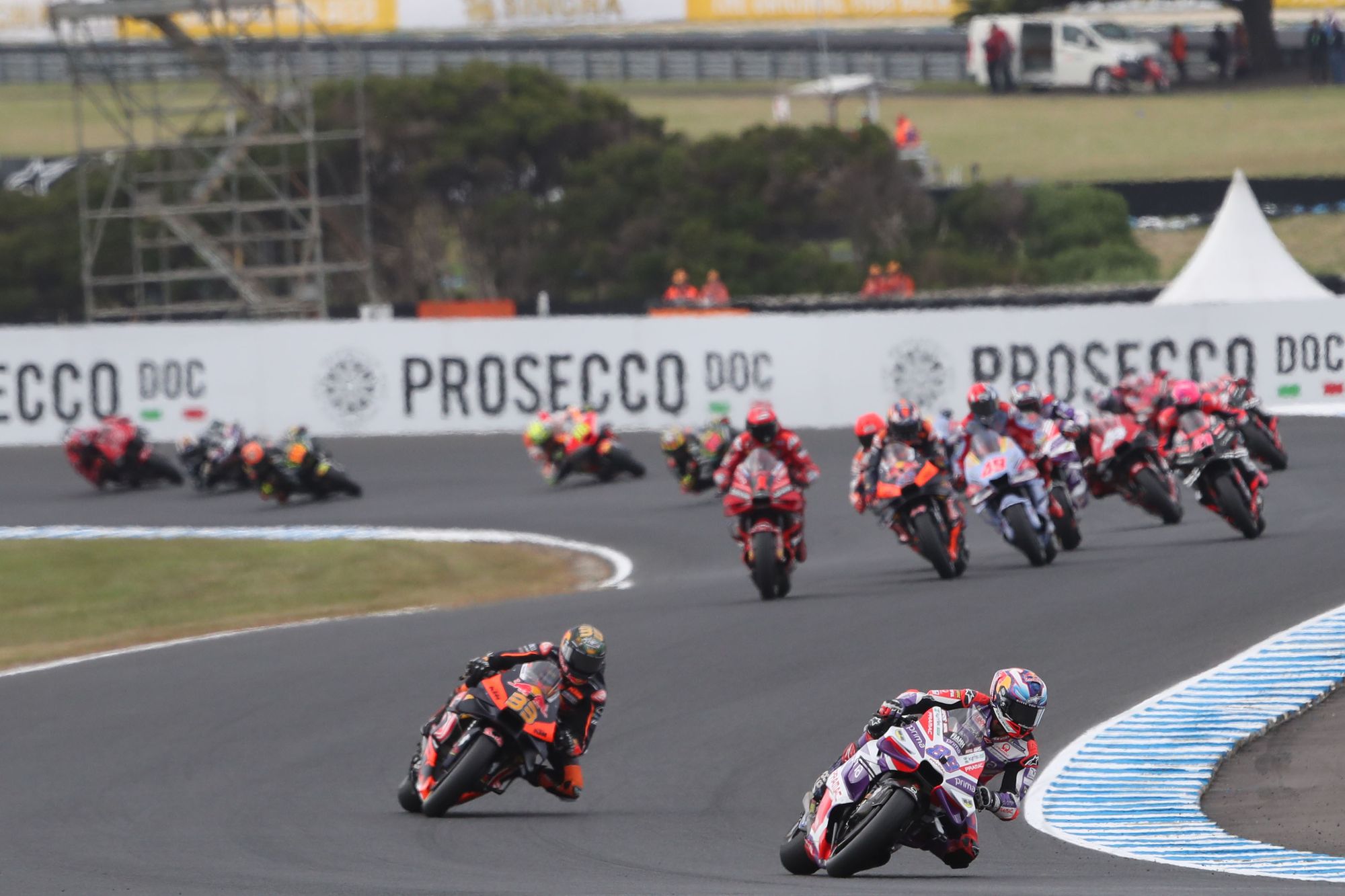 "For sure from now on, I won't take any gambles. We have to go at least with the same tyre as our opponents and I will stick with that for the rest of the season at least."

Asked by The Race when he knew he'd made the wrong call, Martin replied: "Seven to go I think was the moment where I saw 'I'm in trouble' because I saw they were catching by 0.4s at that point.

"But I was pushing a lot. But I couldn't push on acceleration, I was just pushing on braking and a little bit on corner speed, but I had no power, no rear grip and no tyres.

"I just tried to finish the best I could and this was fifth position."
'A CRAZY CHOICE'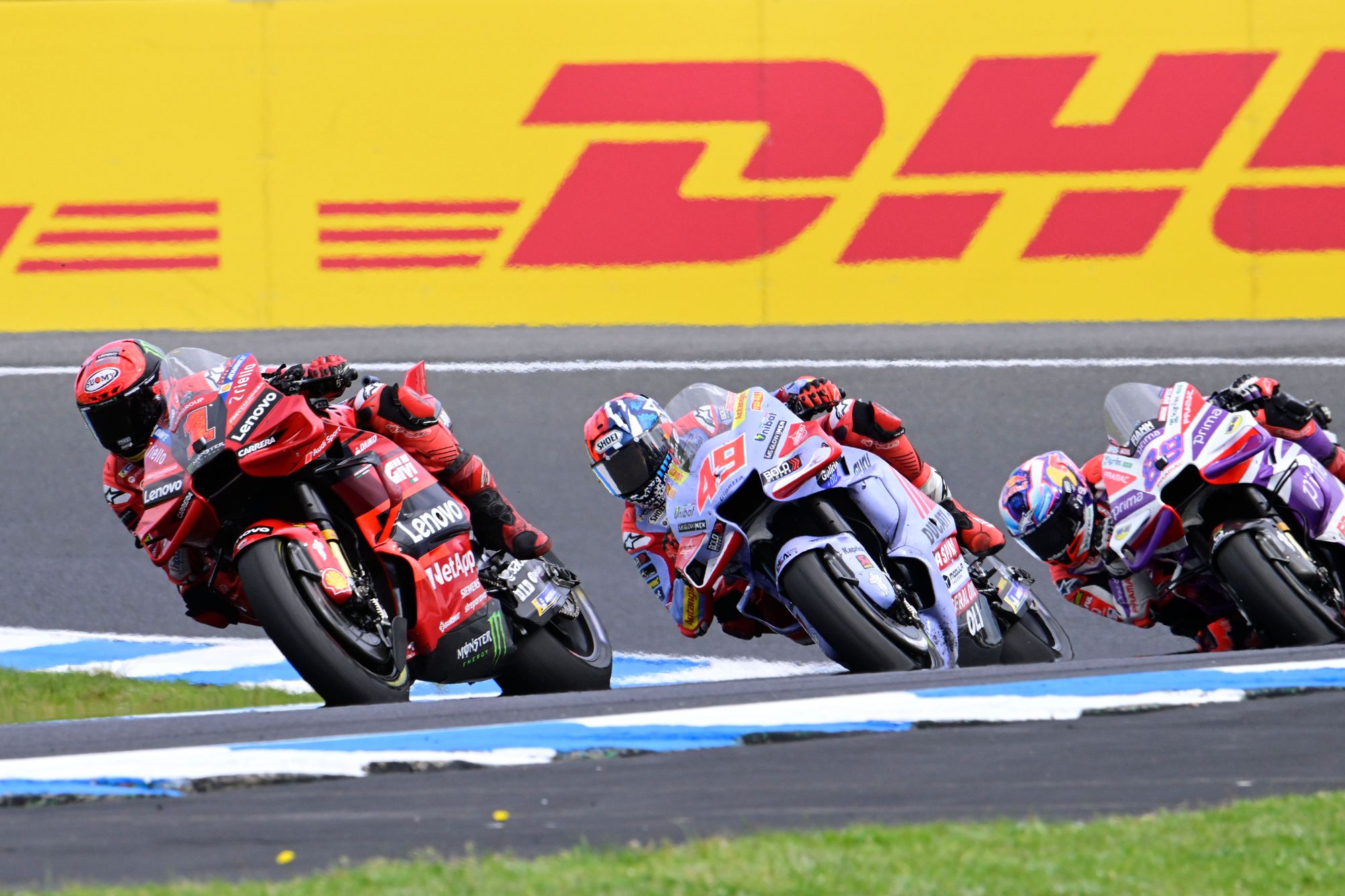 Title rival Bagnaia had to come through Q1 after lacking pace in practice. After the race, he suggested that had been because he'd been too focused on the medium tyre and race pace to get on top of one-lap speed, and that this was clearly in hindsight the right choice compared to his title rival.

"I think we missed Q2 yesterday just for trying to use the medium more, to do more laps on the medium," he said.

"This year the grip level was less than last year but the performance was faster so we were faster with less grip and I was sure that the medium would already struggle to do all the race.

"But we managed to do a really good job this morning to improve my feeling. It was very important to start from the front row, and we did it.
"So in the race in the moment I was a bit worried when I saw that Martin was going away but I saw Jorge was stuck at the same gap and I said 'OK, we will catch him'. I was expecting to catch him a bit before, but finally on the last lap we did it and it was perfect."

Bagnaia said he understood why Martin had tried to race the soft given what he'd done in practice, but pointed out that even in practice Martin hadn't done anywhere near a full 27-lap race distance with it.

"I think he was the only one with the possibility to race with the soft because yesterday he did many laps and he was quite fast," Bagnaia continued.

"But I think the maximum amount of laps was 19 and [that was] with stopping and starting.

"So when you get to the race it's always a different story. And I saw that the gap he took was not enough to remain with a bit of margin in the last laps.

"I was trying to be very careful with the rear tyre because I knew it was the correct choice."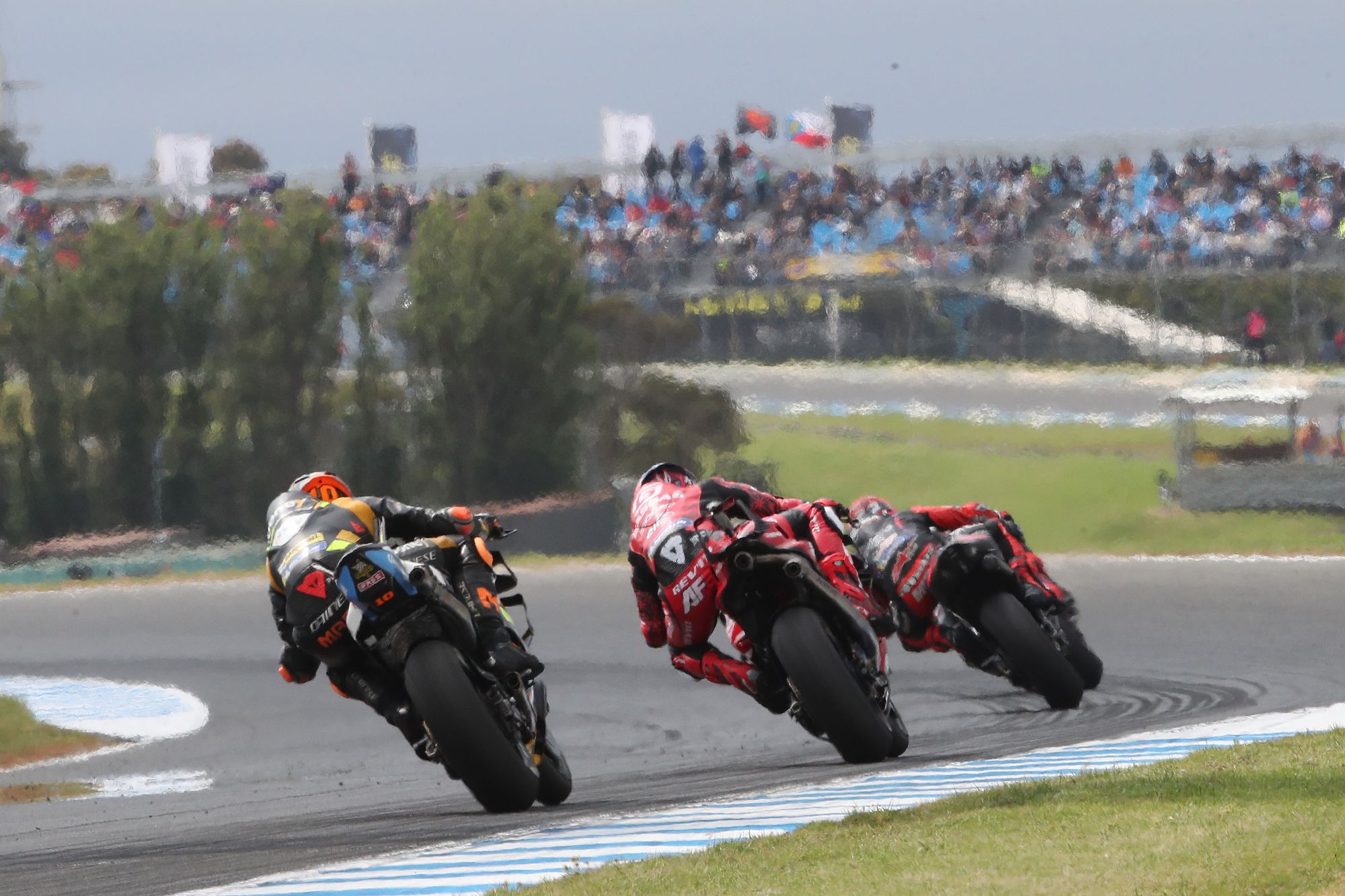 That stance was echoed rather more bluntly by Bagnaia's fellow Valentino Rossi protege and VR46 Academy graduate Luca Marini, who - in describing Martin's tyre choice as a "completely crazy decision, completely unbelievable" - suggested the Spaniard had thrown away an easy win trying to out-psych Bagnaia.

"When I saw on the TV Martin with the soft rear, I said 'it's impossible, there is a mistake' because it's a crazy choice," said Marini.

"He was trying to play a game against Pecco or something like this but I think he doesn't have to do these things because he was half a second faster than everyone in every session.
"So just put on the tyre of Pecco and beat him easily. This weekend Jorge was on another planet. But making this mistake can compromise his championship."
OTHERS MORE SUPPORTIVE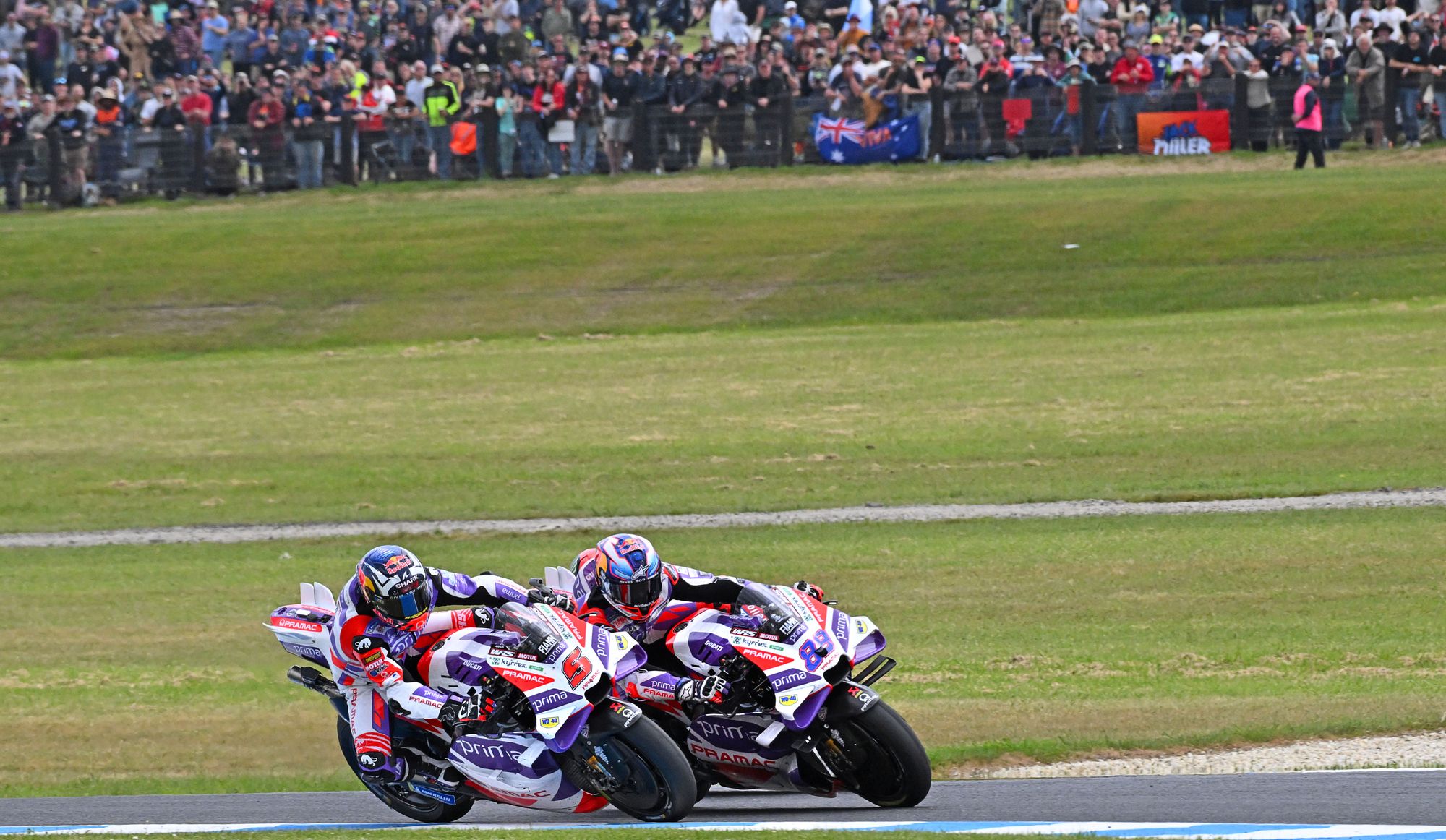 Martin's lost victory went to his Pramac team-mate Johann Zarco. Though Zarco raced the medium, he admitted he'd considered the soft after lacking a bit of pace in morning practice, and could understand why Martin had tried it.

"This morning in free practice two I was wondering, because I was quite slow with the medium rear," said Zarco.

"But it was a tyre from the day before already with 14 laps on it and it was too tough to control this tyre. But compared to the morning we had a bit more temperature in the afternoon and a bit less wind, so it was like thinking 'OK, this rear tyre should work, if we start with a new rear tyre it will work better than in the morning'.

"And everyone was going on the medium, it was only Jorge. But he could try it because he's so fast and he's showed that he can handle a soft rear tyre well.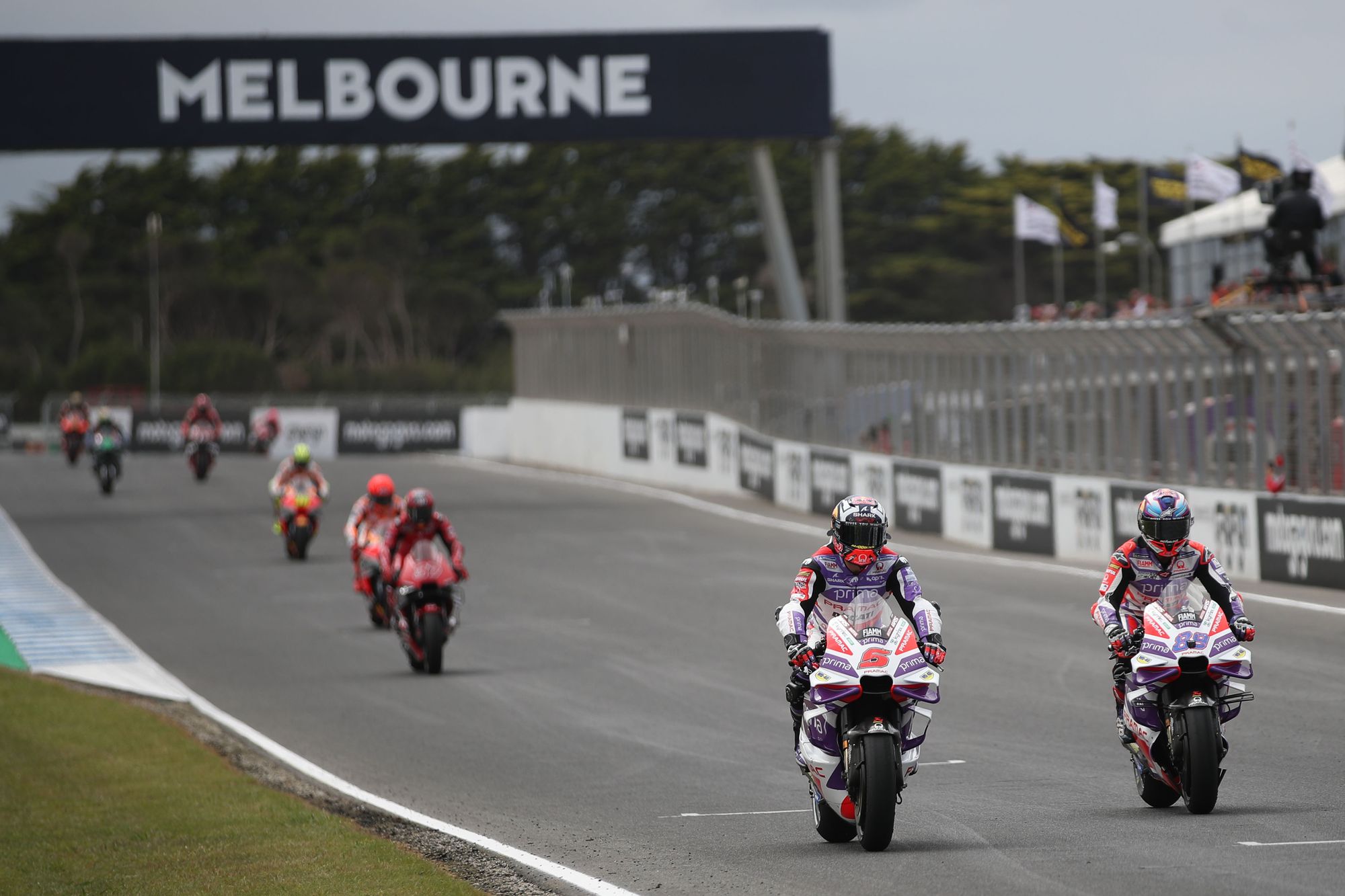 "I was thinking I would do more like the others, knowing that normally with a harder rear tyre I can control the tyre well.

"So I'd been thinking about the soft, but also for me with the soft tyre I'd been doing only one time attack on it and on the second lap I was already a bit slower. So I was saying 'if I'm slower on the second lap, how will I be after 27 laps?'

"The medium was been good today, but even with the medium it was hard to control it."

Tech3 Gas Gas rider Pol Espargaro also ran the soft and had a (much bigger) slump of his own, and said he could see why a rider on a Ducati might have felt it was viable.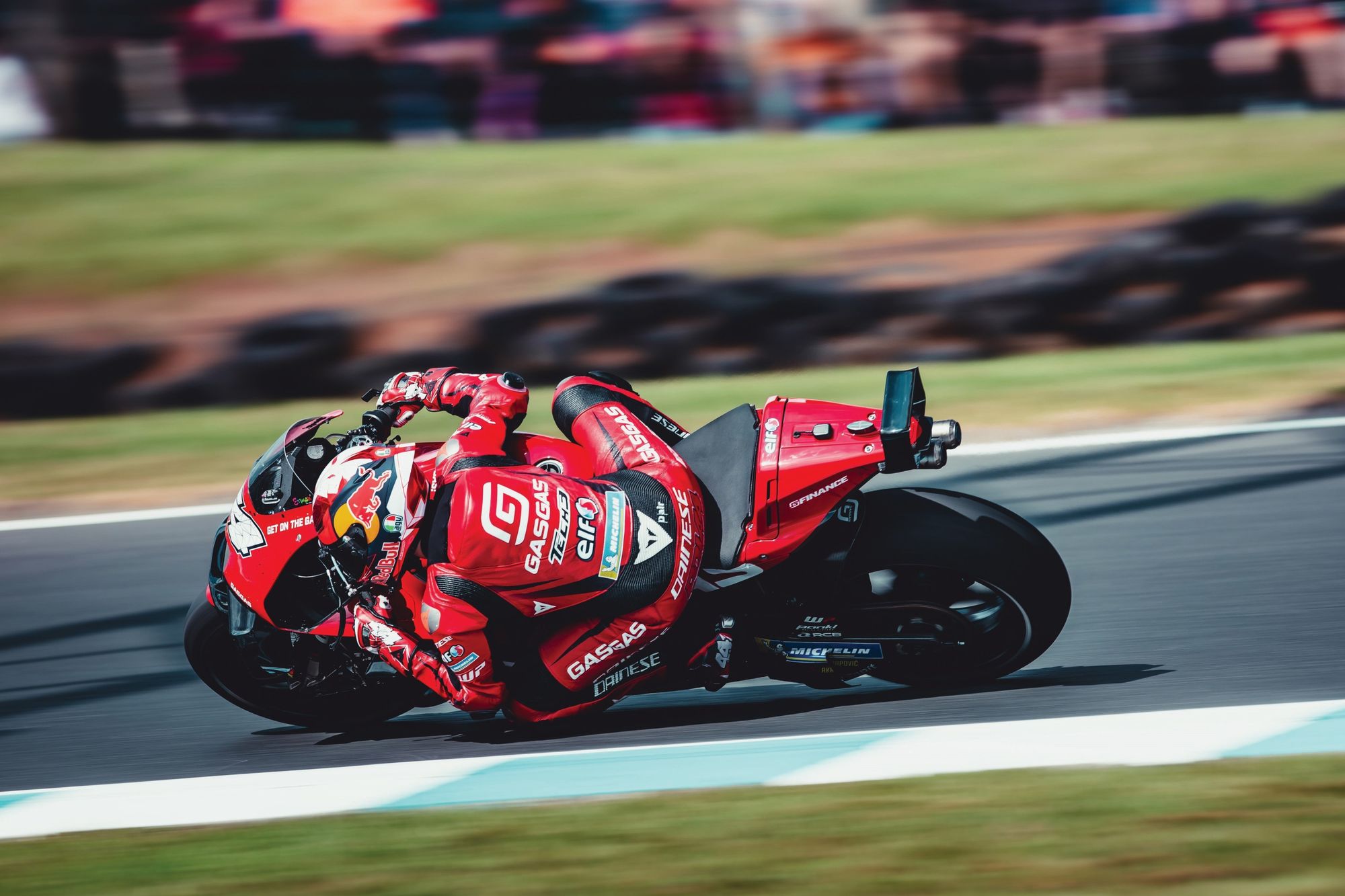 "There are two ways of seeing it," said Espargaro.

"How good Jorge was for sure, to be so fast, and also how good the Ducati is at managing the tyres. Because we - or I - riding in 1m29.7-9s, he was riding in 1m28s, one second faster.

"And I ended the tyre with like half the race distance [left]. And he ended it on lap 22, 21, like we were expecting [to do].

"Jorge was good managing this while being very fast - but also Ducati, they can make it work."

And long-time second-place runner Brad Binder, who ended up fourth for KTM on a medium, was convinced he'd have wrecked the soft "a lot earlier" and paid tribute to Martin for nearly making it work.

"He kept that insane rhythm up till probably about 10 laps to go," said Binder. "He did a really great job, hats off to him to make the soft go that far."
NO HARD FEELINGS AGAINST ZARCO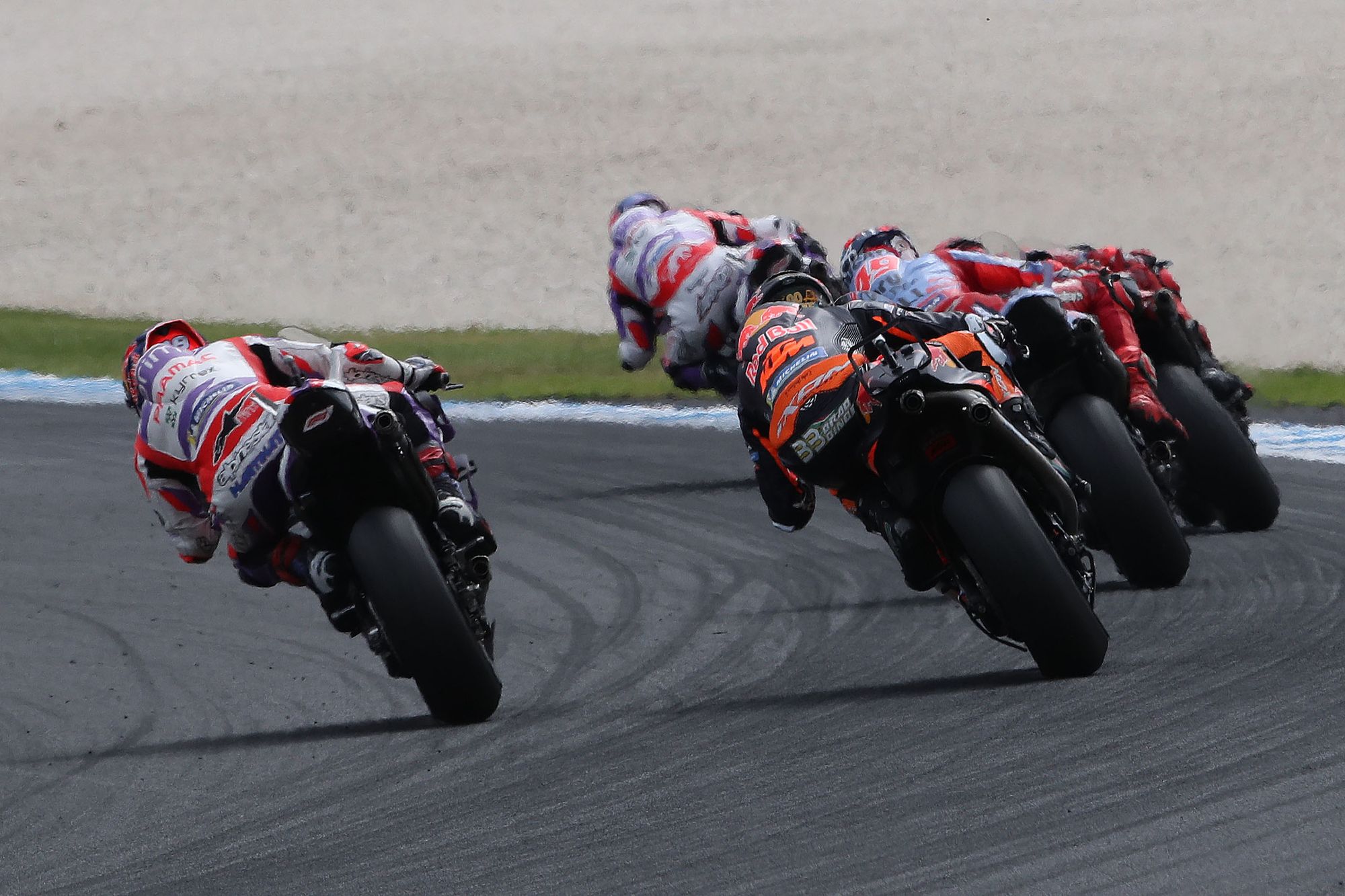 When Zarco made it past Binder into second, it was fair to wonder if Pramac team orders might come into play and lead to Zarco protecting his tile challenging team-mate from Bagnaia and the rest of the closing pack.

But first-time winner Zarco said that was never in his mind in this situation.

"No, I was really focused to overtake," he told MotoGP's After the Flag programme.

"I was maybe thinking to overtake him on another corner where there is better drive and I can do a huge difference, but I have to also avoid an attack from the guys behind.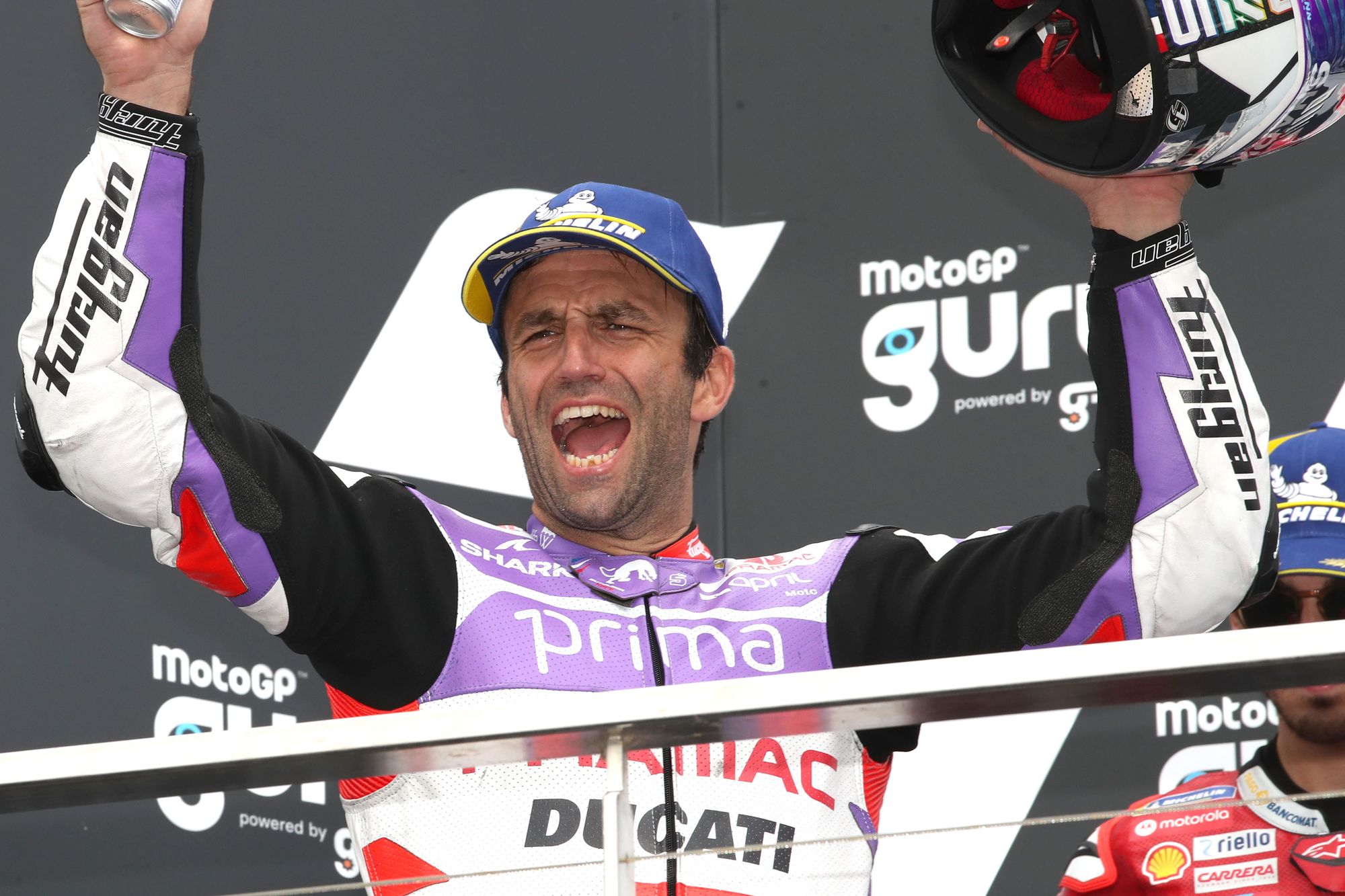 "I was not thinking about the championship, I was really focused on what I have to do for me."

And Martin had no problem at all with that stance.

Asked by The Race if the fact it was his team-mate who denied him hurt, he replied: "No, no, no, no, for sure he deserved the victory.

"I'm so happy for the team and for him. Now we are super close to the teams' championship, so this is good.

"But for sure I want the other one [the riders' title]! It still depends on me so I need to be clever and not make these mistakes."
WHAT NOW FOR THE TITLE BID?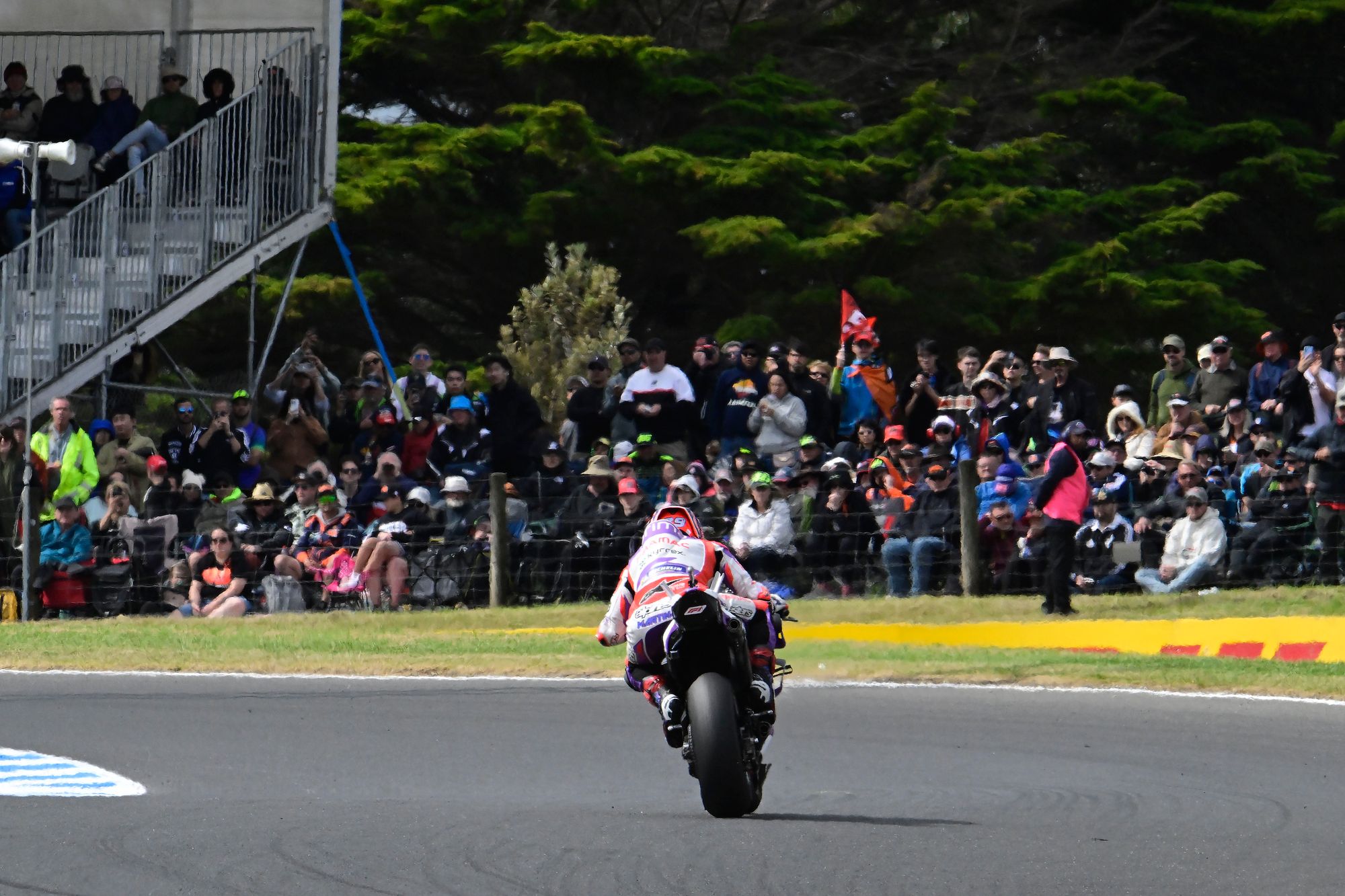 Martin has sometimes preferred to snub the media after a poor day. After two of the most costly poor days of his career so far given what's now at stake, he had no qualms about calming explaining his feelings at both Mandalika and Phillip Island.

He even rejected a suggestion by The Race that he needn't see his choice as a gamble if he was convinced after practice that the soft tyre would make it.

"For sure when everyone is on the medium, and you are on the soft, as happened to me in India, you are taking some risks," Martin said.

"If it is 50/50 you can think about it. But if it's 90% that go with one tyre, I have to believe that it is the right one.

"But I took the risk and it didn't work, I missed by half a lap."

And that increasing maturity also showed in his overall reflection on where he stands going into the final races of a title fight in which he's been the clear pacesetter for a while but has let 39 points get away from him in the last two grands prix.

"I'm the fastest but if I don't make the right choices in the race then it's useless," he said, very calmly considering the strength of that sentiment.

"I'm happy because I'm the fastest. If I'm 15th or 10th I couldn't fight for the championship.

"But I still can. It depends on me.

"So if I'm focused and I don't do these things, I think I can still win a lot of races this year."