Last month's announcement that there would after all be a 34th entry at the 2023 Indianapolis 500 – thanks to Abel Motorsports and RC Enerson – meant the return of 'bumping', albeit now via a session known as Last Chance Qualifying rather than the full-on old-style Bump Day.
Appropriately given Bump Day's reputation for giantkilling and shocks, but incredibly given his team's lack of preparation time, Enerson won't even be among the quartet fighting to avoid the agony of non-qualification on Sunday.
Instead it's Rahal Letterman Lanigan's Christian Lungaard (polesitter at the road course race just a week ago) and Graham Rahal versus Dale Coyne Racing duo Sting Ray Robb and David Malukas just to squeeze onto the last row of the grid.
As we reminded ourselves last year when we dug into the archives to pick our favourite Bump Day shocks from IndyCar's modern (post-IRL/Champ Car unification) era alone, that battle just to get on the grid (and stay there) is always more complicated than it seems, and never dull.
In an updated version of an article we first ran in 2022 when mourning the lack of it at last year's Indy 500, here are 11 of the most dramatic recent Bump Day tales to celebrate its return.
The overshadowed story of Carlin's agony – 2019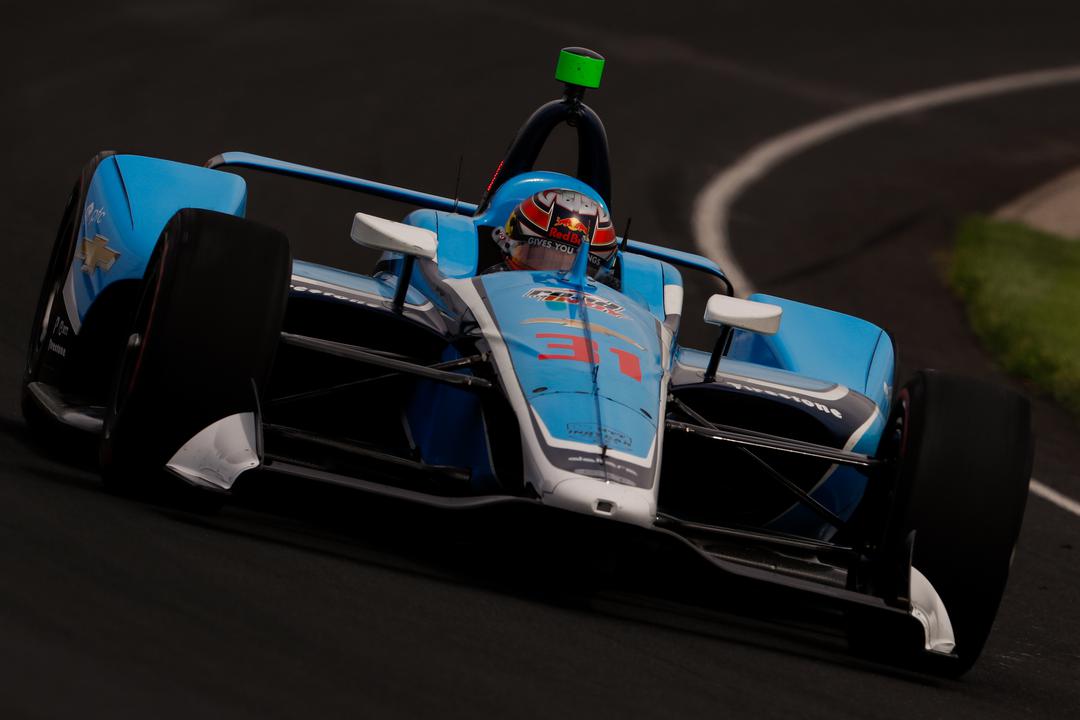 Three out of the four Carlin-affiliated cars, including its Fernando Alonso McLaren co-entry, were bumped and one was wrecked along the way. It's no surprise that team owner Trevor Carlin has described the 2019 Indy 500 as being one of the worst periods of his motorsport career.
Not only did Pato O'Ward – who would be rookie of the year the next season – and Max Chilton fail to qualify but the enormous story surrounding Alonso's failure brought a horrendous reputation with it.
The biggest reason for the failure was not enough focus on the qualifying car set-up, and too much time spent perfecting the race car.
O'Ward was also forced to use the back-up car as he smashed his practice car up in practice.
All three bumped drivers have since made the race and so has Carlin, but the reputational damage was severe and the team departed from IndyCar at the end of 2021.
HEARTBREAK FOR A CHAMP CAR MINNOW – 2008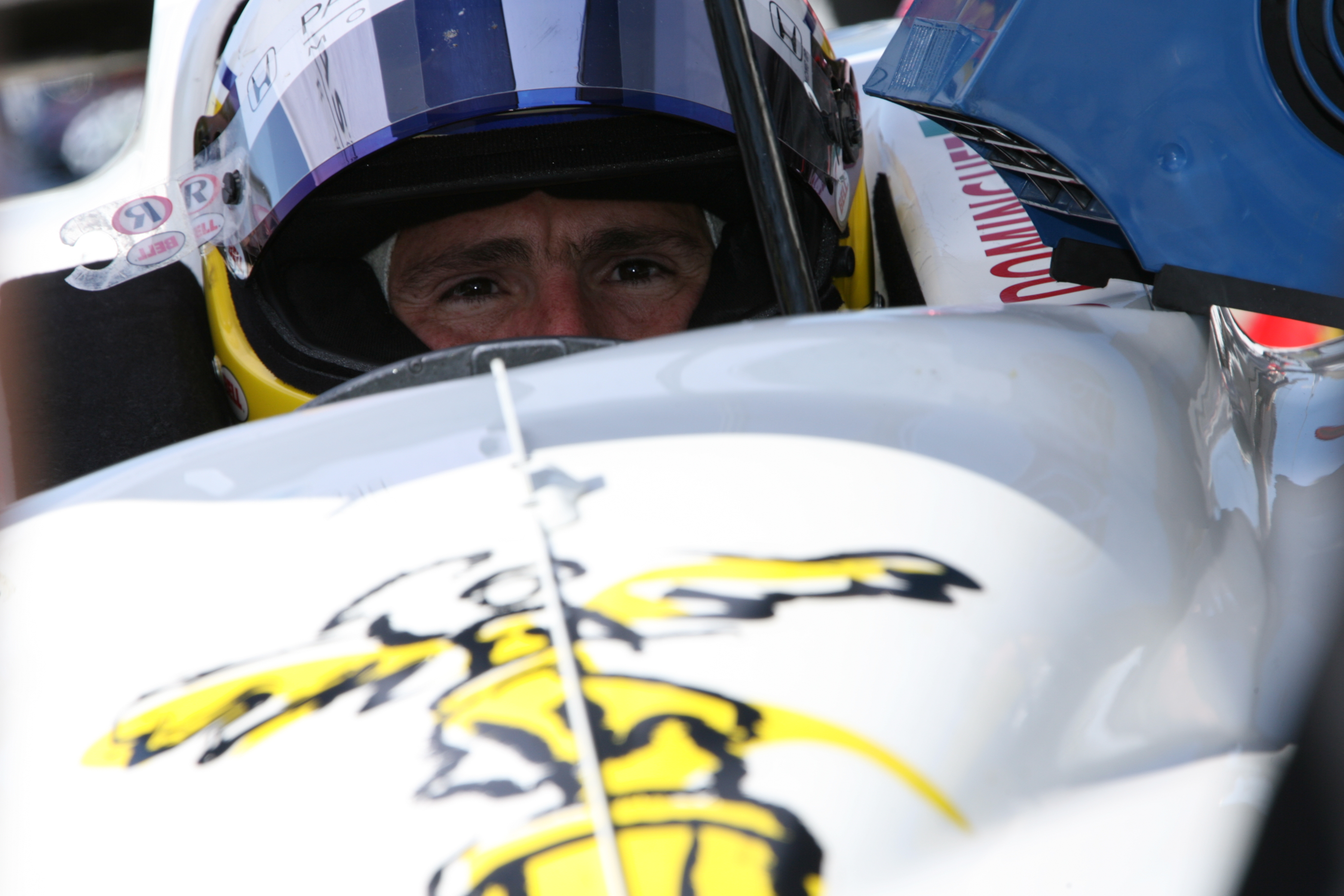 An ambitious young team fresh from a decent debut season, with added proven race-winning driver who'd just given it a first podium. Sounds like a recipe for success, doesn't it? Not in the case of Pacific Coast Motorsports and Mario Dominguez.
The former sportscar and Atlantic squad was the last in the curious array of teams from elsewhere in motorsport (or from totally out of the blue!) encouraged into the Champ Car field to bolster grids as the split dragged on, and had a respectable 2007 debut with eight top 10 finishes between drivers Ryan Dalziel and Alex Figge.
It initially decided the merger had happened too late for it to compete in 2008 beyond the one-off final race with Champ Car equipment in Long Beach.
But after finishing a superb third there with its two-time CART/Champ Car race-winner new signing Mario Dominguez, it launched a partial IndyCar programme with the Mexican after all.
That programme – and Dominguez's IndyCar career – didn't end with the Turn 1 qualifying crash that meant he and PCM failed to make the Indy cut (a Saturday practice crash hadn't helped either). But it was a pretty terminal blow for an effort that trailed around in the midfield in the six subsequent races it did before going out of business ahead of the 2009 season, the Mexican cash it hoped to unlock via Dominguez having not come off.
Team owner Tyler Tadevic reportedly lost his home as part of PCM's bankruptcy. And Dominguez's IndyCar journey from mocked pay driver to race winner and back to the tail of the field ended there too.
Junqueira taken out for a bumped driver – 2009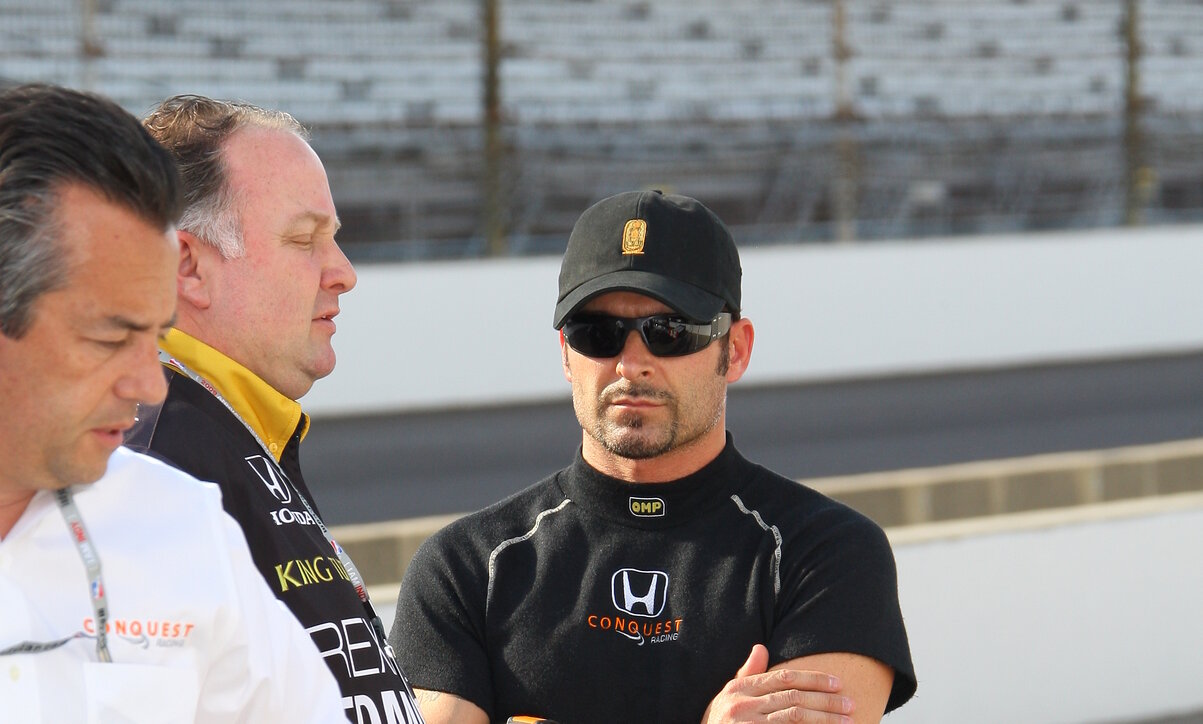 Alex Tagliani – a Champ Car race winner and later a shock 2011 Indy 500 polesitter for Sam Schmidt – had a bizarre May 2009 with Conquest Racing. He was bumped out of the field, but Conquest pulled its Indy-only driver Bruno Junqueira out of the field to give its full-season driver Tagliani his place on the grid.
It's slightly hard to feel aggrieved at Tagliani's method of making the race given on track he was bumped out by just 0.044 mph.
In a twist of fate it was Ryan Hunter-Reay – who would later replace Junqueira in the 2011 race – who bumped Tagliani out with an epic late qualifying run for the ages.
Time ran out during that run, which meant Hunter-Reay and previous winner Buddy Lazier were bumped, the latter giving the 1996-race-winning Hemelgarn team its last 500 entry after its first came in 1979.
Installed in the car Junqueira had qualified in 30th, Tagliani then proceeded to have a strong race and won Rookie of the Year with 11th place.
Andretti – 2011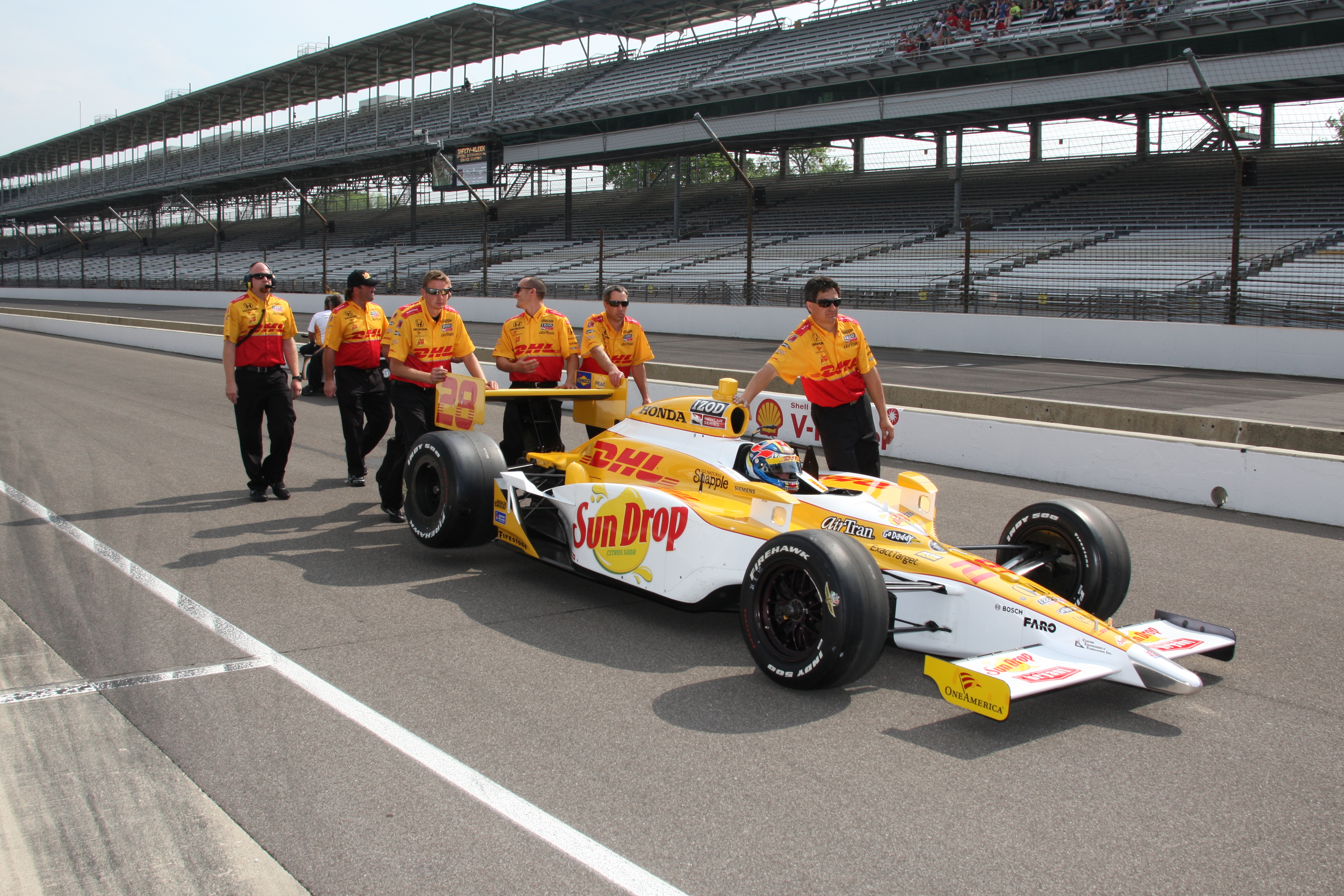 The Andretti Autosport saga in 2011 qualifying is one of those long last controversies you feel some people will never let go.
Repeated rain showers meant you had to be in the right place at the right time – like Paul Tracy who just beat an incoming shower and Danica Patrick who was later the first car out after rain that played into her hands.
After Patrick's run though came her struggling Andretti team-mates, and a year before he went on to win the race, Hunter-Reay was unable to hold his place in the field after team-mate Marco Andretti ditched him out with the final run of Bump Day.
Mike Conway also missed out for Andretti among a 42-strong entry list, but it was Hunter-Reay that continued to make the headlines.
In a shock move, the AJ Foyt team sold its sponsor-light entry that Junqueira had qualified 19th to Andretti so that Hunter-Reay could get into the race, much to the displeasure of some fans.
INDY'S LEAST LIKELY WINNER MISSES THE CUT – 2009/15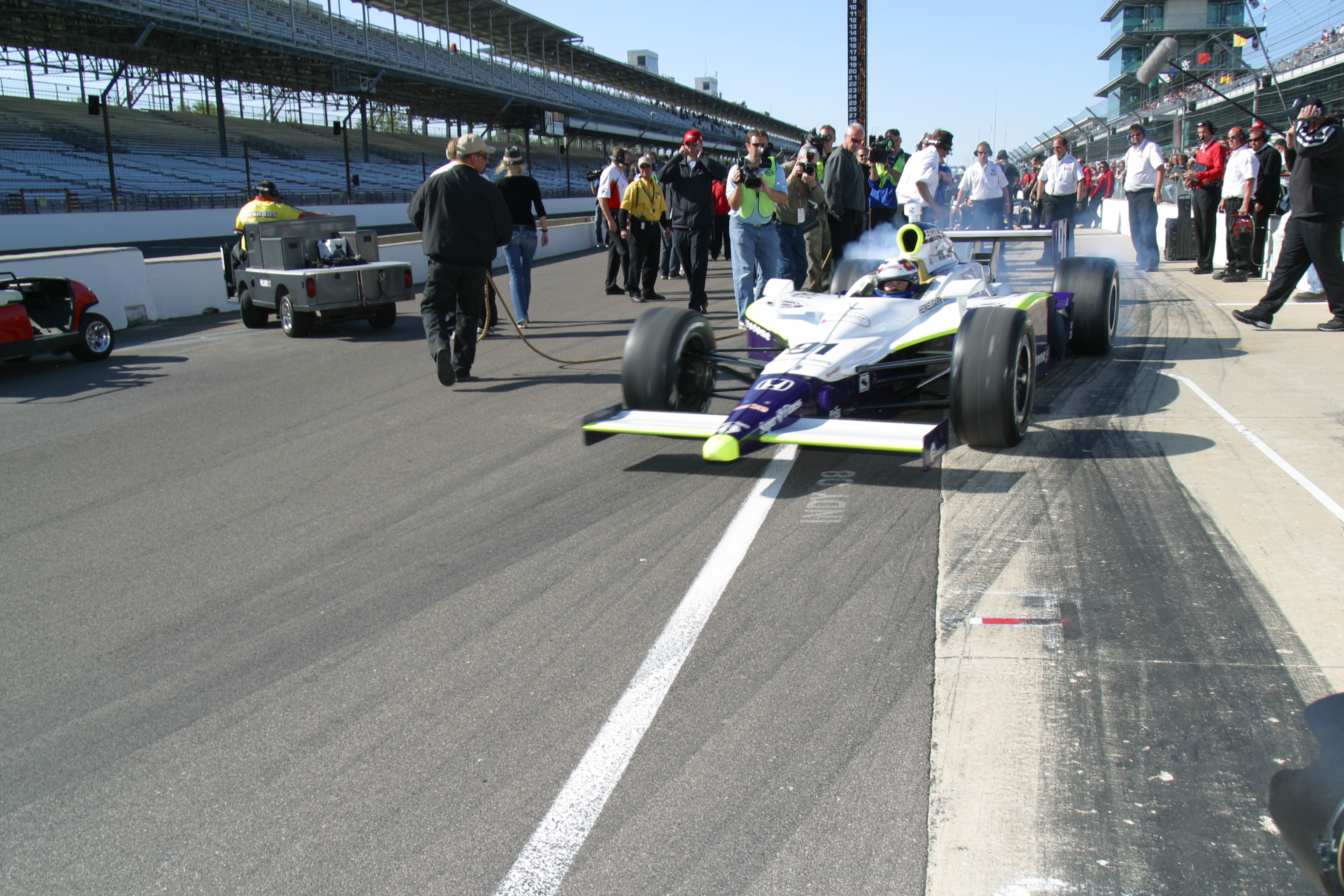 If you found the lower-quality fields of the Indy Racing League's early days an affront to the Indianapolis 500 during the years before CART Champ Car teams started reappearing, you could at least take some comfort from the fact that the Indy 500 still tended to be won by someone who could've done so in the pre-split days too. Arie Luyendyk's 1997 win was his second after 1990, 1998 Indy winner Eddie Cheever's CART form had been patchy but he at least had Formula 1 pedigree, and 1999 winner Kenny Brack was a proper rising star.
The anomaly was Buddy Lazier – winner of the first IRL-only Indy 500 in 1996. His best CART result in 71 attempts had been a seventh place, 14 laps down, in an attritional Michigan race four years earlier.
Don't judge Lazier too harshly, though. That 1996 win was hard-earned against the available opposition, in agony from back injuries sustained at Phoenix just two months earlier and achieved via an aggressive late charge strategy.
He'd take another seven IndyCar wins, albeit before the CART teams started turning up regularly, and was second to Juan Pablo Montoya and Ganassi in the 2000 500 and runner-up to Sam Hornish Jr in the 2001 championship. Lazier made the most of the opportunity the IRL afforded him and blossomed.
But it's the tail end of his career we're interested in, when even against the ever-stronger unified field he'd regularly turn up for Indy with first his regular Hemelgarn team then family outfit Lazier Partners, always on a tiny budget against massively better-equipped rivals, and usually counting on Bump Day heroics on dicey wing levels to make the cut. He failed in 2009 and '15, but deserves great credit for the years he did make the field, even though he was generally an early retirement.
TRACY AND KV'S MISCUE – 2010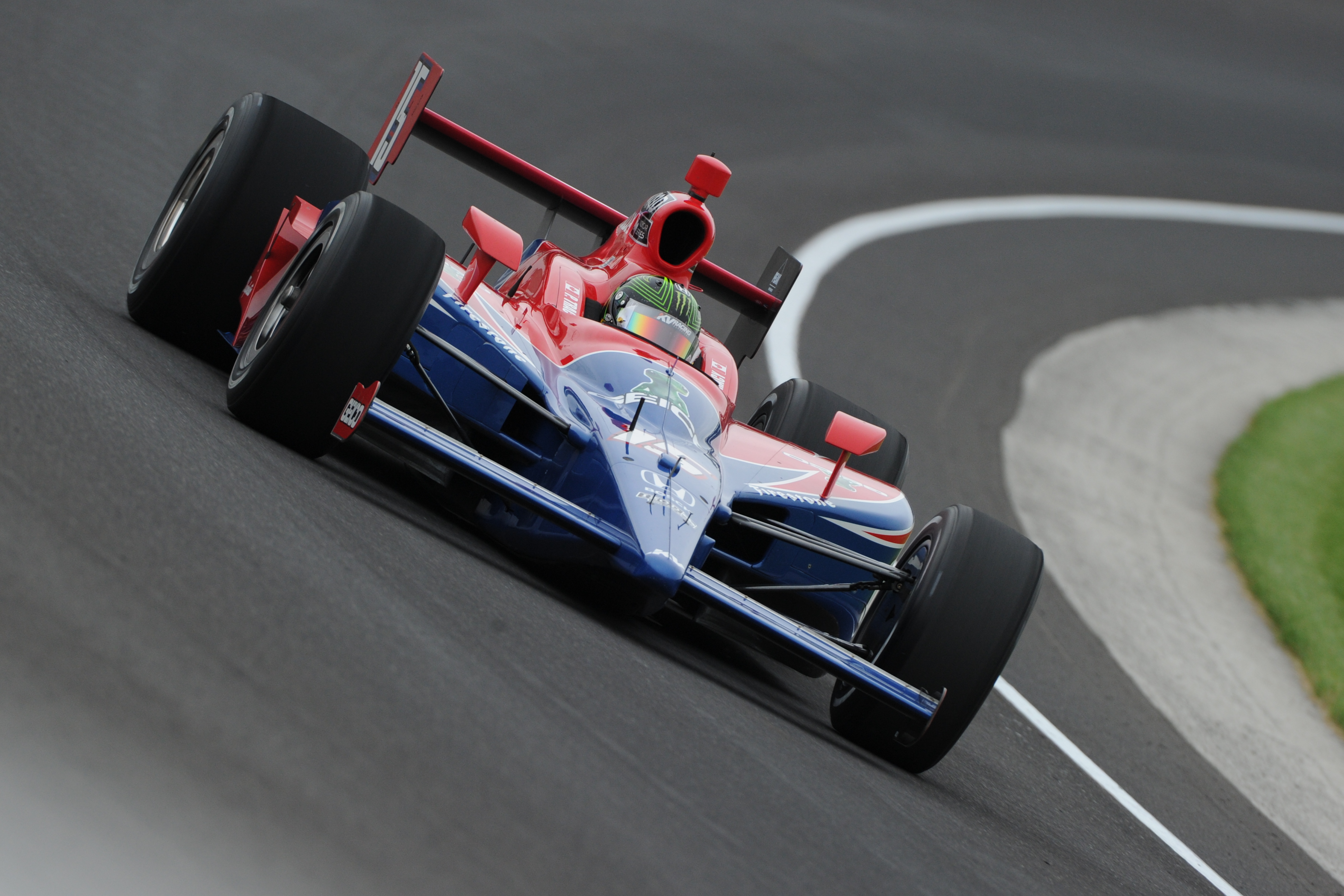 Paul Tracy, who had been Champ Car's greatest cheerleader and headline-grabbing controversial asset as the split ground through its final attritional years, had an odd tail end of his career in the unified series.
He never managed to secure a full-time deal, not helped by his Forsythe team deciding not to join the merged series at the outset and then initially refusing to release him from his contract, but did produce enough entertaining performances on his occasional appearances – particularly on home soil at Edmonton – to show IndyCar would've benefited from having him around for full seasons.
But missing the Indy 500 cut in 2010 was a low. Tracy was part of a four-car KV line-up with EJ Viso, Takuma Sato and Mario Moraes, in the era when only 24 cars qualified on Pole Day and the rest of the line-up was set on Bump Day.
All three of his team-mates had given KV massive crash damage to repair during practice, and the headaches continued on pole day when gearbox problems and a slow subsequent run left Tracy relying on a Bump Day effort to make it.
He initially did so but was edged down to 33rd as the day progressed. With just 10 minutes left, Tracy and KV withdrew that time and went out again – only to get caught out by a temperature change that didn't work with their set-up. Tracy saved a big Turn 1 twitch but called the run off before completing it as it was never going to be quick enough.
Had he and KV braved it out with their previous time, he would have qualified (Sarah Fisher Racing driver Jay Howard had the same experience). Instead, the 2003 Champ Car champion was an Indy 500 non-qualifier.
"It is heartbreaking," Tracy said. "When it heated up, we just lost the handling and could never get the speed back. It wasn't for a lack of trying. The team tried everything. We just could not get the balance on my car when we really needed it.
"It's how Indianapolis is, you know? Some of the greatest drivers have not made it."
DRAGON RACING'S ALL-STAR FAILURE – 2011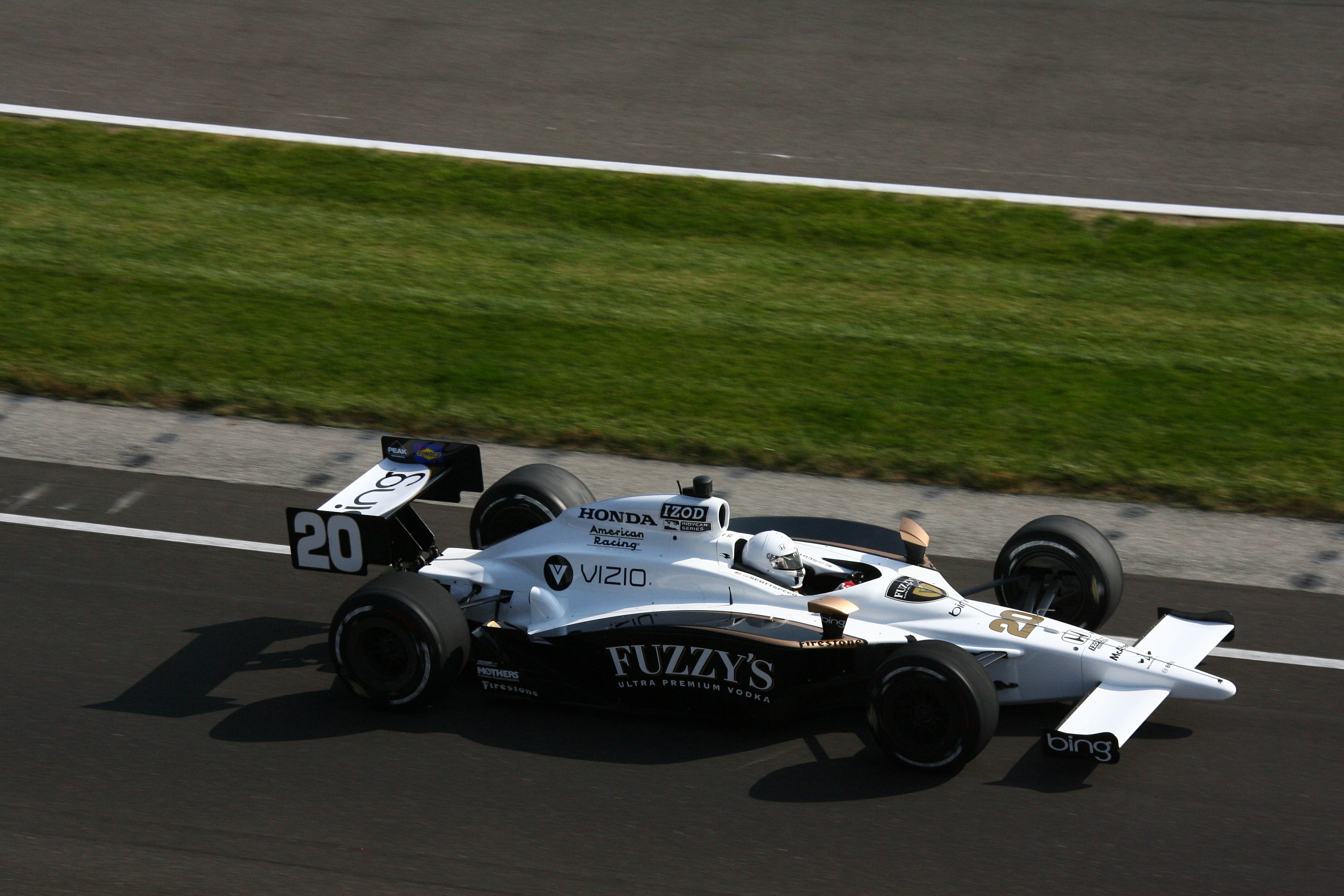 The curious history of Jay Penske's racing team includes not actually managing to make it as far as a qualifying run at the 2011 Indy 500 despite having an ex-F1 driver and a five-time CART/Champ Car race-winner on hand.
Four years after his abrupt exit from Toro Rosso, and having lost his NASCAR Cup seat when Red Bull closed its programme, Scott Speed hooked up with Dragon for an IndyCar programme that was supposed to cover the Indy 500 and the Las Vegas season finale.
He struggled for pace throughout practice and by 'Fast Friday' there were rumours he'd quit the team. He was actually still around but didn't make a qualifying run at all on Pole Day.
Then on Bump Day morning, Dragon asked Speed to step aside for Patrick Carpentier – six years after the Canadian's last IndyCar appearance.
Carpentier then had a massive crash in the short practice session ahead of final qualifying. With no back-up chassis, that was the #20 Dragon car's Indy bid over.
"It's one of those things where it's a tense situation and this morning they told me that they want to put Patrick in the car to see what someone who has been around here a bunch has to say about the car," Speed said. "The result is what it is, and now we don't have a car to run."
Dragon was also fielding a car for Chinese rookie Ho-Pin Tung in collaboration with Sam Schmidt Motorsports, but a big crash while on a very decent Pole Day qualifying run left Tung with a concussion and on the sidelines too.
End of the road for Jourdain Jr – 2013
This was one of those awful times where there was only 34 entries, so only one car would fail to make the show. There's something reassuring about multiple cars failing to make it but just the one has an air of finality about it.
Rahal Letterman Lanigan's Michel Jourdain Jr – who made his Indy 500 debut in 1996 but didn't return until 2012 – spent the following year haplessly chasing a suitable set-up, even copying team-mates Graham Rahal and James Jakes, and the team even swapped his engine.
However, he and the team insisted something was wrong with the car and it was impossible to drive with something not quite right.
It was a shame for the CART race winner to end his Indy 500 career in such a way.
AJ FOYT IV QUITS HIS GRANDAD'S TEAM – 2010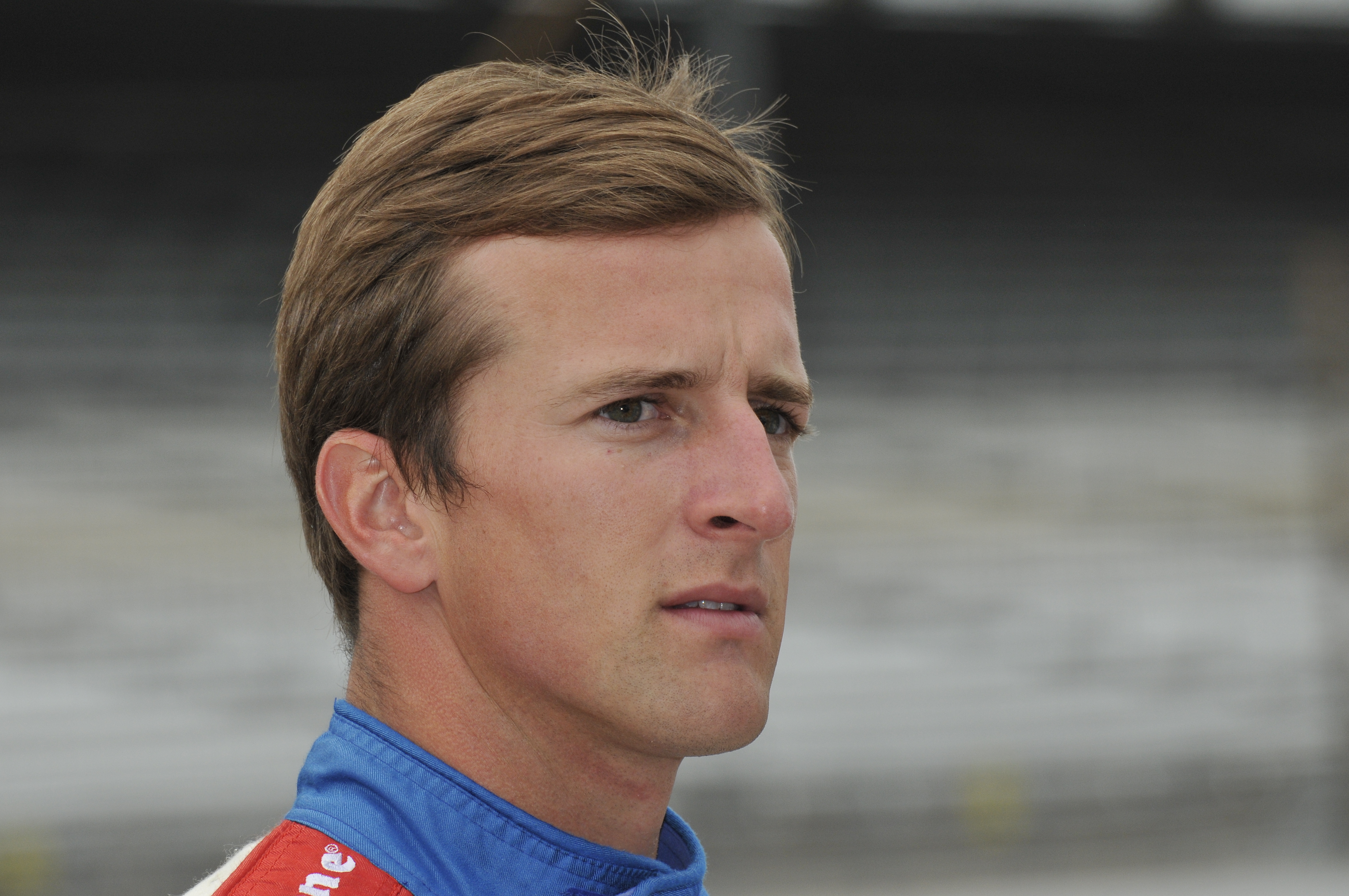 AJ Foyt's IndyCar racing career ended when he announced his retirement on Pole Day in 1993. His grandson AJ Foyt IV's IndyCar racing career ended when he quit his grandad's team during Bump Day in 2010.
Foyt IV, 2002 champion in what is now Indy Lights and a one-time podium finisher in an IndyCar career split between his grandfather's team and Tony George's Vision Racing squad, was on a one-off deal with AJ Foyt Enterprises for the 2010 Indy 500, having not raced full-time in IndyCar since 2008.
He was competitive in practice but not fast enough to qualify on Pole Day. Then after morning practice on Bump Day, the team abruptly announced that Foyt IV was out of the car and it would instead try to qualify with Jaques (brother of Buddy) Lazier, who failed to do so.
There were reports a row over set-up between grandson and grandad led to an instant split, though Foyt IV did subsequently play that disagreement down.
Either way, that was his last racing appearance as he switched his career focus to being a scout for American football team the Indianapolis Colts and then a wine business.
PAPIS'S SINGLE-SEATER CAREER ENDS WITH A WHIMPER – 2008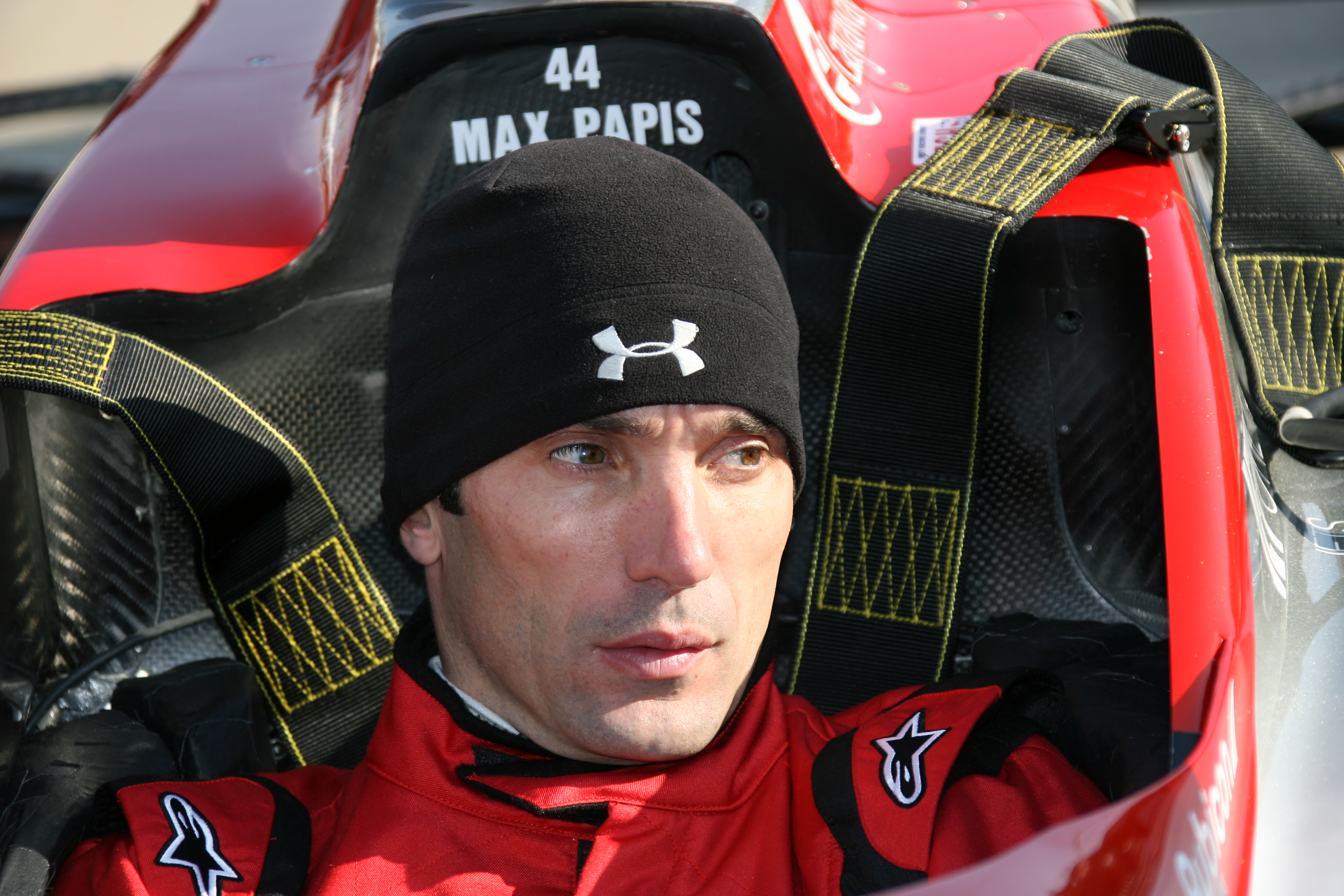 Sometime Arrows F1 driver and three-time CART race-winner Max Papis was well into the sportscar and NASCAR leg of his career when he returned to IndyCar for a 2008 Indy 500 effort co-owned by actor Jason Priestley and sometime Kelley Racing partner Jim Freudenberg, using equipment prepared by Sam Schmidt Motorsports and running under the Rubicon name.
But Papis missed Pole Day qualifying completely following a big crash in the morning practice session, struggled for pace through the early part of Bump Day then had a clutch failure before a final attempt.
That non-qualification was it for Papis in the IndyCar cockpit, though he's now part of the series' stewarding line-up.
The Rubicon project skirted around IndyCar for a few years after that, getting briefly involved with Conquest Racing in 2009 and then as part of the ownership of the shortlived FAZZT team with which Tagliani did great things on occasion in 2010 before it closed and Schmidt scooped up its assets.
Alonso & McLaren embarrassed, still hurts today – 2019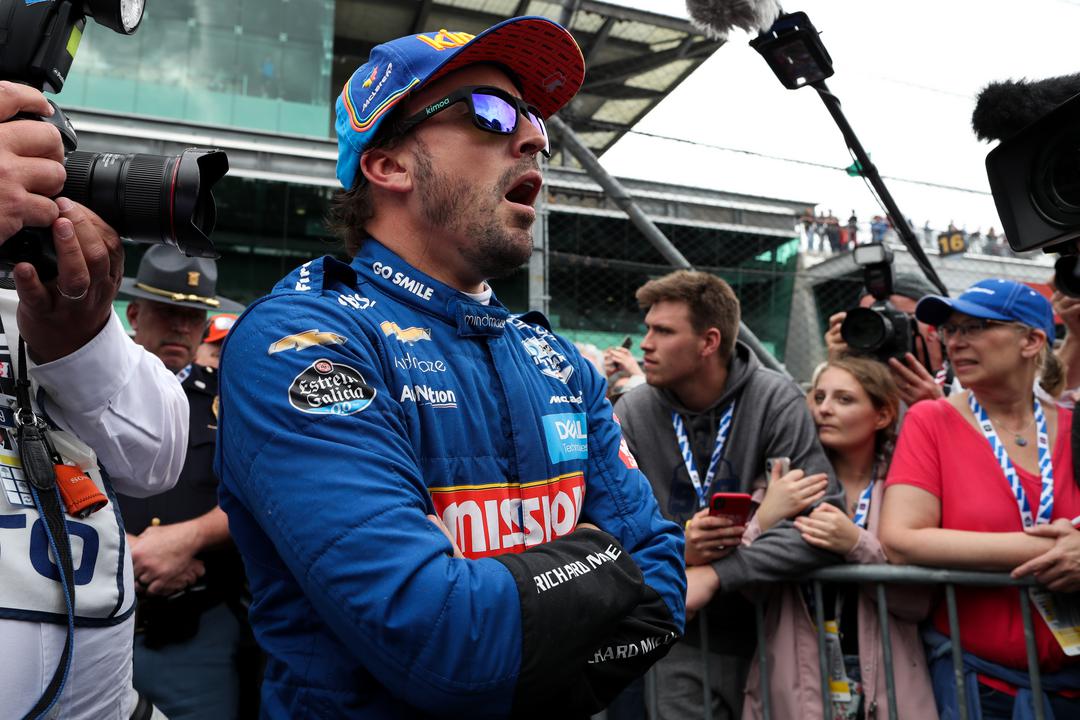 This will likely be the most well-known bump day casualty on this list as a McLaren/Carlin tie-up failed to boost Alonso into the 500.
It was such a shock, because Alonso had looked likely to challenge for victory in his 2017 outing with Andretti before engine woe. Few would've predicted his next Indy 500 bid would end in a failure to qualify.
McLaren's CEO Zak Brown has since put the biggest reason for the failure down as a failure to spot or rectify issues of preparation in the build-up.
Brown was still steadying the F1 ship in the build-up with new hires, so Gil de Ferran missed a chunk of the 500 build-up while still in the F1 set-up.
It was clear when the car hit the track it would be a struggle, and an Alonso practice crash didn't help matters. It opened the door for Kyle Kaiser and Juncos, better known for its junior formula pedigree up to this point, to stun Alonso and McLaren by knocking them out of the field.
Now it will forever be the David that knocked the Goliath out of the Indy 500.
Images courtesy of INDYCAR Photography