NASCAR's Pro Invitational Series has kept its leading drivers occupied while the coronavirus pandemic has put the actual 2020 Cup season on hold.
And it's had a pair of Hendrick Motorsports drivers and the reigning Daytona 500 champion among its race winners in its span of seven standalone events.
But had it chosen to crown a champion of the seven-race series, the title – going by the current Cup points system – would not have gone to any of the real-life championship's frontrunning drivers, but rather to career backmarker Timmy Hill.
The 27-year-old Hill has 97 career Cup starts, but none in top-line machinery, which meant he hasn't finished any of the real-world races higher than 14th. However, his stats on iRacing are markedly different, with 673 wins on his record prior to this series.
Hill racked up win 674 at Texas in the Pro Invitational and finished every other race but Talladega in the top three, emerging as the clear standout performer in the virtual series.
Unofficial points standings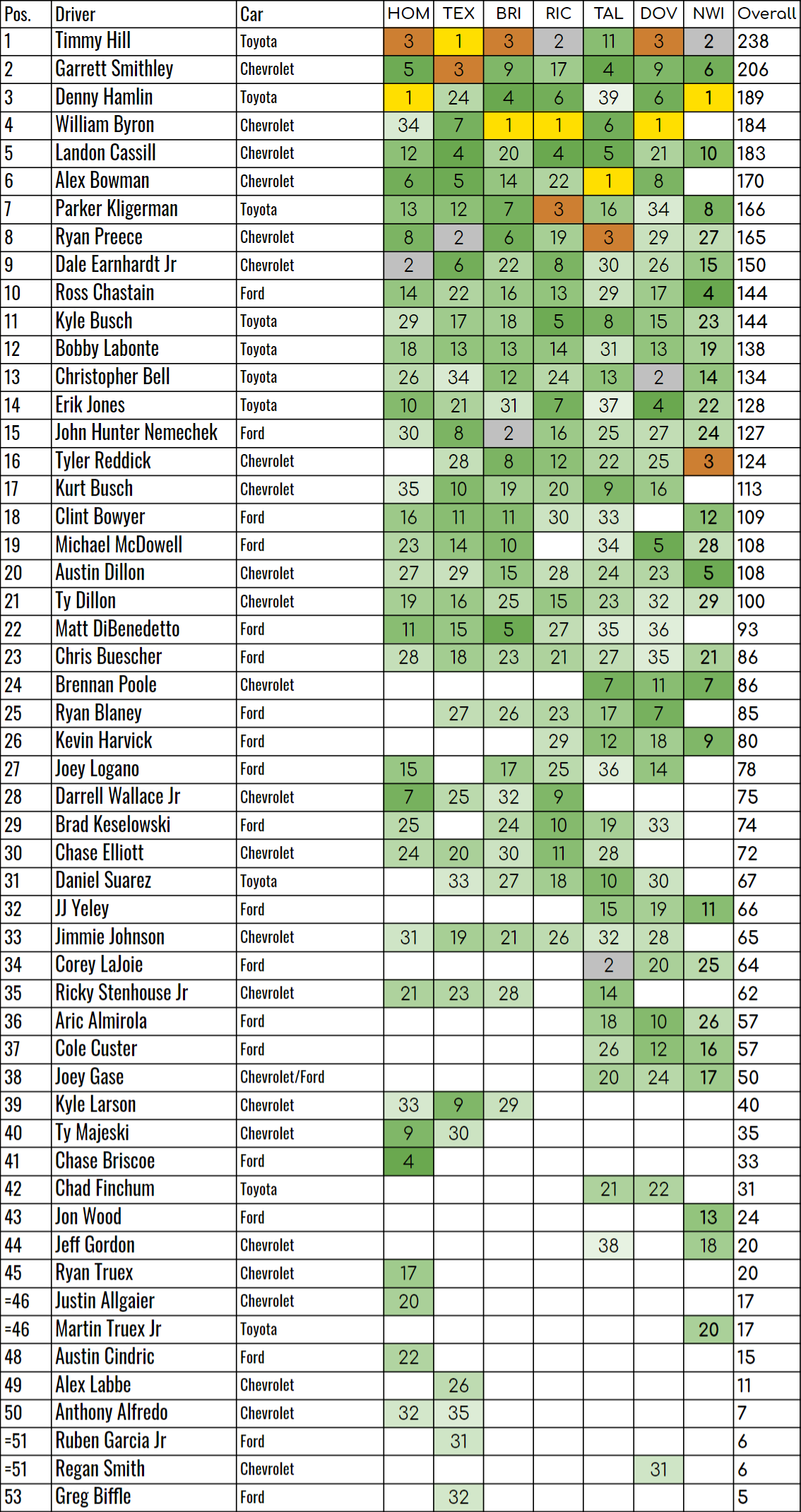 Hendrick driver William Byron won a field-high three races in the Pro Invitational Series, but sat out the North Wilkesboro finale alongside his team-mates and the full Penske roster.
However, with Hill already heading Byron by 19 points in the unofficial standings after the penultimate race at Dover, his second-place finish in the finale would've been enough to stay ahead regardless of how Byron would've fared.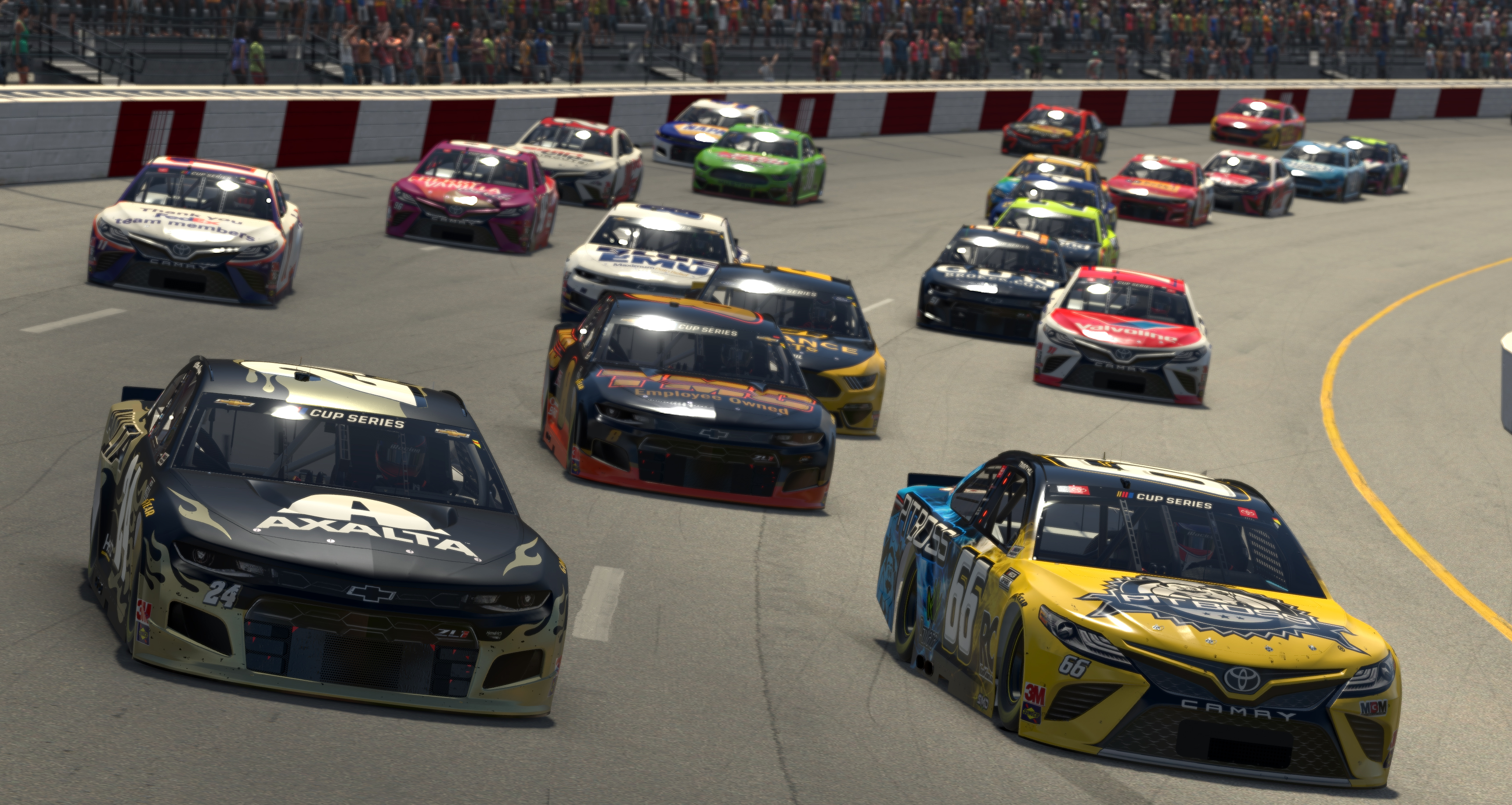 Byron's absence did, however, promote Hill's fellow Cup backmarker/iRacing virtuoso Garrett Smithley into the unofficial runner-up spot, while reigning Daytona 500 winner Denny Hamlin moved up into the top three.
Taking the average points haul per race as a metric puts Byron back ahead of Smithley and Hamlin, but also elevates Homestead one-hit wonder Chase Briscoe past all three, while promoting impressive late-campaign addition Brennan Poole and Wood Brothers Racing's senior vice president Jon Wood into the top 10.
Average points per race
1. Timmy Hill – 34
2. Chase Briscoe – 33
3. William Byron – 30.7
4. Garrett Smithley – 29.4
5. Brennan Poole – 28.7
6. Alex Bowman – 28.3
7. Denny Hamlin – 27
8. Landon Cassill – 26.1
9. Jon Wood – 24
10. Parker Kligerman – 23.7