The Race All-Star Series Powered by ROKiT Phones returns to the Indianapolis Motor Speedway this weekend, as part of its Triple Crown-themed third season, with all eyes on Fernando Alonso.
While the Pro Cup and the Sim Masters fields will tackle the world-famous oval for the first time, the Legends Trophy competitors had already competed on there on the weekend this year's real-world Indy 500 was originally scheduled for.
And while there are numerous Indy veterans on the Legends Trophy roster, that weekend it was Formula 1 drivers – and Alonso in particular – who stole the show, the two-time world champion managing a pair of masterful drives to sweep the round.
Alonso will be back in action this weekend, and his compatriot Oriol Servia – an 11-time Indy 500 starter with a best finish of fourth in the event – will be among those hoping to dethrone him.
"I've been blown away by how Fernando has arrived to this championship and schooled us all," Servia admitted of Alonso, who has scored three more Legends Trophy wins since the Indy double and leads the current championship season.
"I feel like I'm racing against the Michael Jordan of the sport, I'm blown away and I've never said this about any other driver but I feel it has to be said.
"Some people from the outside maybe don't understand how difficult it is and how much hours we all put in and for anyone to arrive and really dominate the way he has really has to be acknowledged."
Servia has some simracing pedigree, having played on the PC game Grand Prix 2 back in the day while studying for a degree in mechanical engineering. But he had been on a sim hiatus since, before becoming a Legends Trophy regular.
Despite his initial confidence, his results in the Indianapolis round in the second season of the All-Star Series were far from ideal.
"I felt I had my first real shot at maybe fighting for the win," Servia told The Race.
"I qualified third in the first race and I was running in the top five and then I got taken out actually by my good friend Tony Kanaan – not really a fault of his own as he got pushed by someone else and I was the innocent victim, which can happen in any race especially on an oval.
"We're all kind of old so we all don't come from a simracing background" :: Tony Kanaan
"Then in the reverse-grid race, which I thought was also exciting, I had a glitch at the beginning and I had to start from the garage and I was forced to abandon because of it.
"I was disappointed but here I have a second chance to do it again, I was definitely competitive and Indianapolis Motor Speedway is a track I've raced at 11 times, it's a race I definitely want to win and haven't won and it gives me the chance to taste victory there before I do it with the real bricks."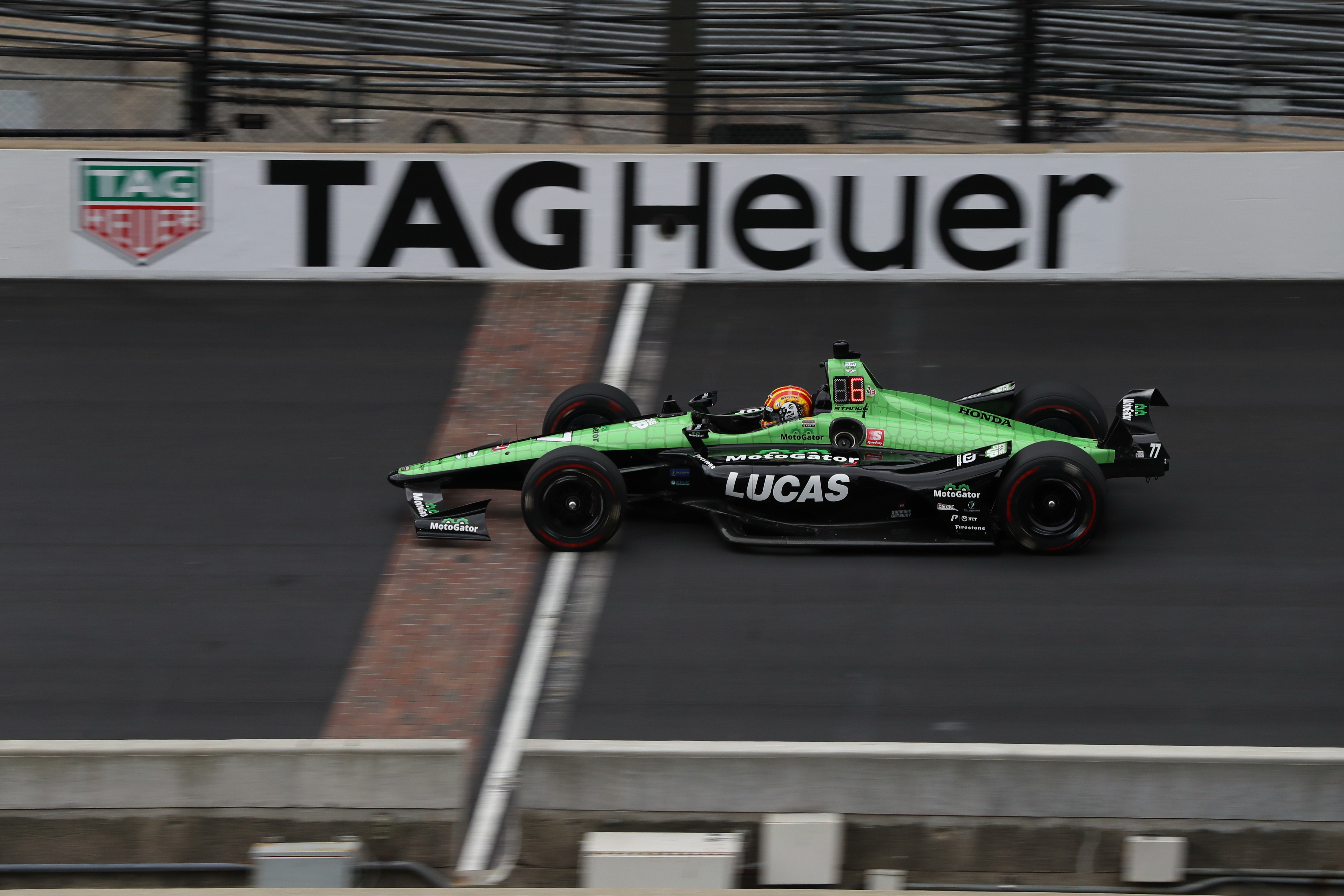 Servia believes his extensive IndyCar and Indy 500 experience gave him an initial edge over the drivers who don't have an IndyCar background going into that initial outing.
However, it was an edge that didn't last long once the others put the hours into practicing for the two races.
"It definitely gave me an advantage when we started practicing for the first race, but all these guys are champions in many different disciplines," Servia said.
"After a couple of days of testing Petter Solberg, the World Rally champion, was on pole position, so they all pick it up pretty quick, let me tell you.
"It's fun fighting some of the most talented drivers in the world, but no one likes to lose when you have all these names on the grid.
"After we finished the other race at Indy on our group chat with all the drivers, I couldn't believe how many of them were like 'wow this was a blast, it was amazing, so much more fun than I expected', which is the truth when you do an oval for real.
"Usually in a normal racetrack the driver usually likes a fast corner the best because you have more adrenaline and more at stake, and an oval is no more than that.
"You have four fast corners, all of them are difficult, all of them you're surrounded by guys trying to do it better than you and you're trying to pass them, and honestly the game gives you a similar feel to that and all these guys were able to experience that.
"I'm sure after that they all got a lot more curious to not only watch us when we do it, but to try it [in real life] if the right circumstances would come together."
Fellow ex-F1 drivers Jenson Button and Jan Magnussen had joined Alonso on the podium in the first Indy oval Legends race, while Tiago Monteiro – another former F1 man – was his closest challenger in the reversed-grid affair.
Helio Castroneves was the only Indy specialist to score a podium, while Kanaan was the standout among them in the first race, with a fifth-place finish.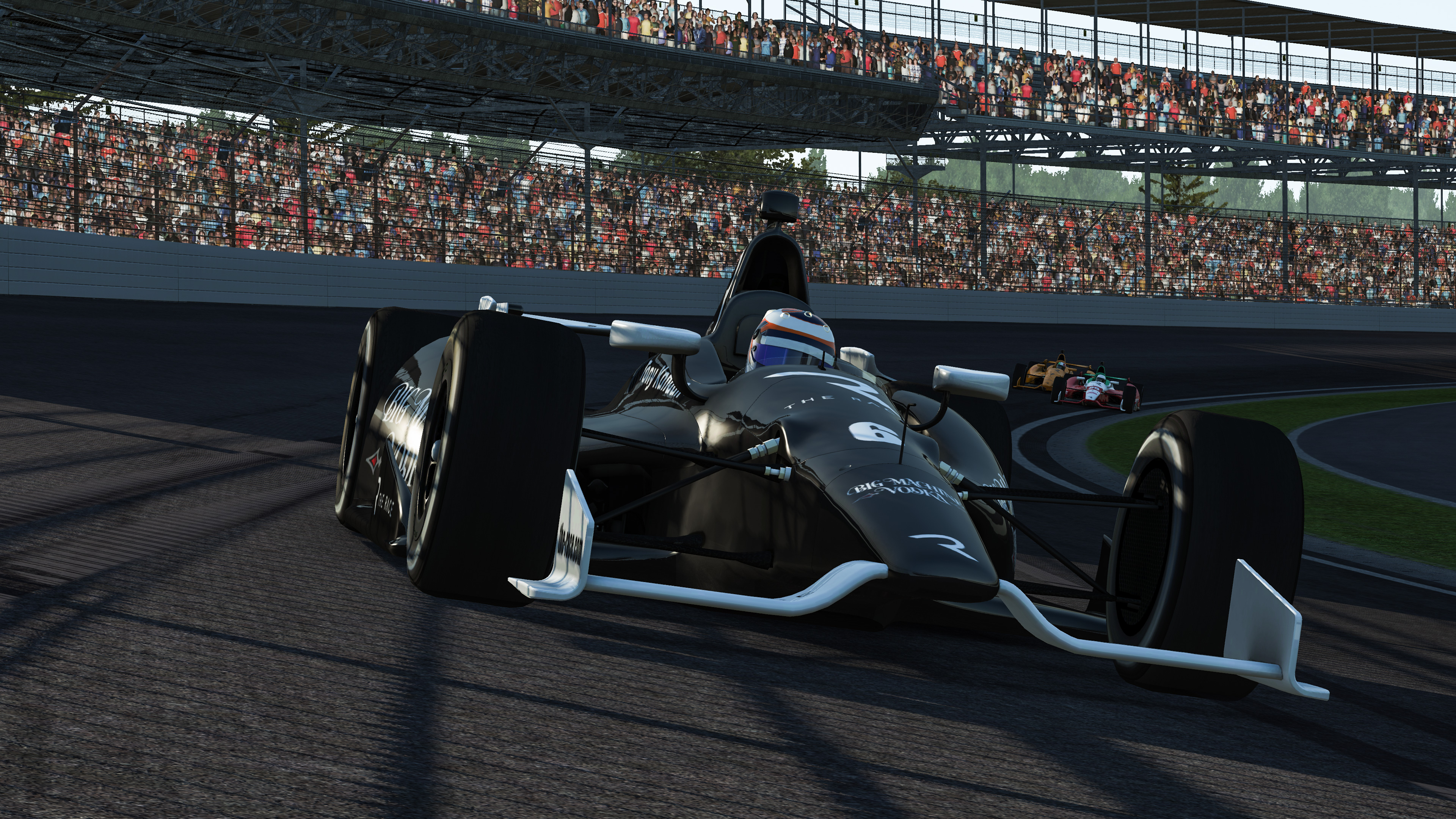 "We're going to go for the win; it's win or nothing!" Kanaan told The Race of the upcoming weekend.
"I've been playing the game a lot more, you know obviously doing the 24 Hours of Le Mans last weekend.
"rFactor 2 is not a game I ever actually had played prior to the Legends and it takes a lot to get used to.
"On ovals obviously I'm always faster because that's my turf so I feel a lot more comfortable going into this weekend than any other weekend.
"Apart from trying to learn the car you have to learn the track on top of that so for me this one is extremely familiar, I know exactly where to put the car, where to go and what to do so I'm a lot more comfortable for sure."
The 2013 Indy 500 winner is certainly hoping his real world talent rubs off in the virtual world.
The previous Indy-themed All-Star event took place four weeks ago, which will have given Kanaan plenty of time to have sharpened his driving skills on the sim.
"I was never a sim guy so I had no sim experience before the Legends events so it's been a constant improvement, we make big gains every weekend," Kanaan said.
"I've been trying to run and get better and the good thing about the Legends is we're all kind of old so we all don't come from a simracing background – so it's amazing to see how when somebody surprises us every weekend we go 'wow, you weren't that fast before'.
"I feel I could've done a little bit better at the end but it's more about trying to learn from experience on the game.
"I feel like I could've actually finished third [in the first Indy race] but I decided to back off a bit because we could've risked too much, but I'm ready for this one!"
The Race All-Star Series – Powered by ROKiT Phones can be viewed live on The Race and our YouTube channel from 5pm UK time on Saturday, and also on Eurosport in the UK and ESPN2 in the US.