The second round of The Race All-Star Series Powered by ROKiT Phones Triple Crown takes the racers back to Indianapolis, but for the Pro Cup and Sim Masters drivers it will be the first All-Star race on the oval.
The Legends Trophy runners took to the Indy oval in the second season last month, with Fernando Alonso winning both races and three-time Indy 500 winner Helio Castroneves transferring his real world speed into the sim as he finished third in the reversed-grid race.
But this weekend will – unusually – take many of the Sim Masters drivers out of their comfort zone as they're primarily road course circuit racers.
The current Sim Masters championship leader, Liam de Waal, is best known for his exploits in GPVWC and has won every race this season so far in the Formula 2-esque Superleague Lights championship.
His oval racing experience is much more limited, with the upcoming All-Star round being what he considers to be the first major oval event he'll have taken part in.
"I've not done any big oval events but this year I've been on iRacing and I really enjoy ovals, so I've done about 20 oval races on there," de Waal told The Race.
"But they were just short races with no big stakes and this is going to be my first proper oval race ever.
"I just don't know the fundamentals of it yet, but that's why I've been doing a lot of practice on Indianapolis in the last week or so.
"You really need to do a lot of oval racing to be good at it, if you're good at circuit racing it doesn't mean you're good at oval racing. It really is more about positioning your car than being fast."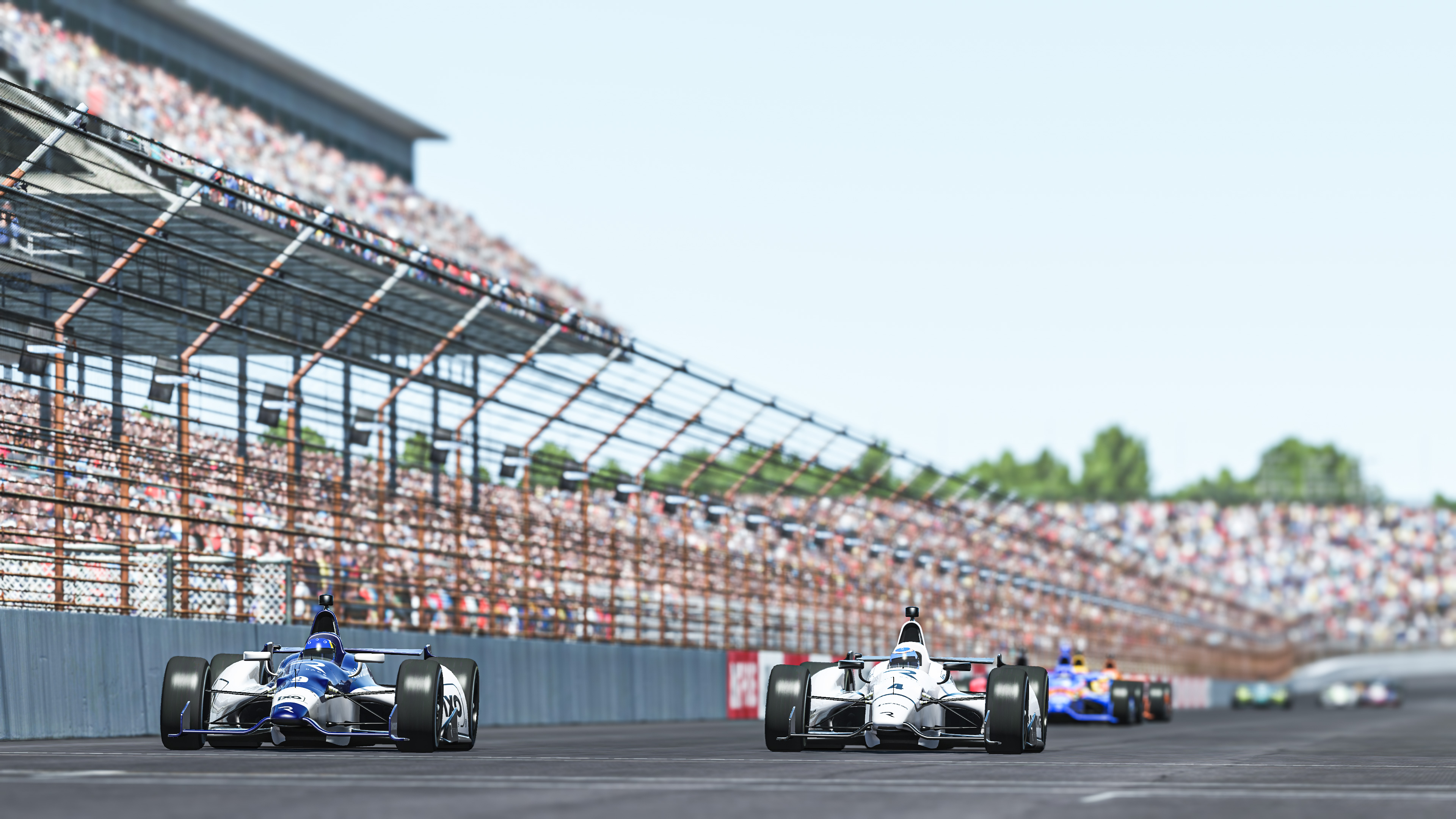 De Waal's preparation for the races at Indianapolis has been different to how he practices for a normal race.
Specifically he's put more focus on learning how to deal with the dirty air from cars ahead of him.
"I've done a mix of hot lapping and battling, because in the race the dirty air is going to be crucial," de Waal said.
"You need to know how to be able to handle the dirty air and know where to position your car so you don't lose too much in the corners and can go for some overtakes.
"But also in qualifying every tiny steering input is a big thing around these tracks and that does so much for your lap time. And you really don't want to start from like P25 because that's going to ruin your chances at the start.
"I've got some outside help from a friend who's doing an oval race next week and we've just been having fun battling, trying to beat each other's lap times and it's been going very good so far."
For fellow simracer Michi Hoyer, who finished fifth in the first race at Monaco in the previous round, the jump to oval racing is also a big one.
He currently sits third in the Formula SimRacing World Championship and recently raced around the Indianapolis road course in that championship.
The extent of his oval racing experience before this weekend was when he and his Burst Esport team-mates took their Formula 1 inspired Formula SimRacing car around the oval for a bit of fun before returning to the road course.
Hoyer agrees that what needs to be practiced in the build-up to an oval race isn't the same as it is for his usual form of racing.
"It is different in the way that just running around the track doesn't really get you anything in terms of data," Hoyer told The Race.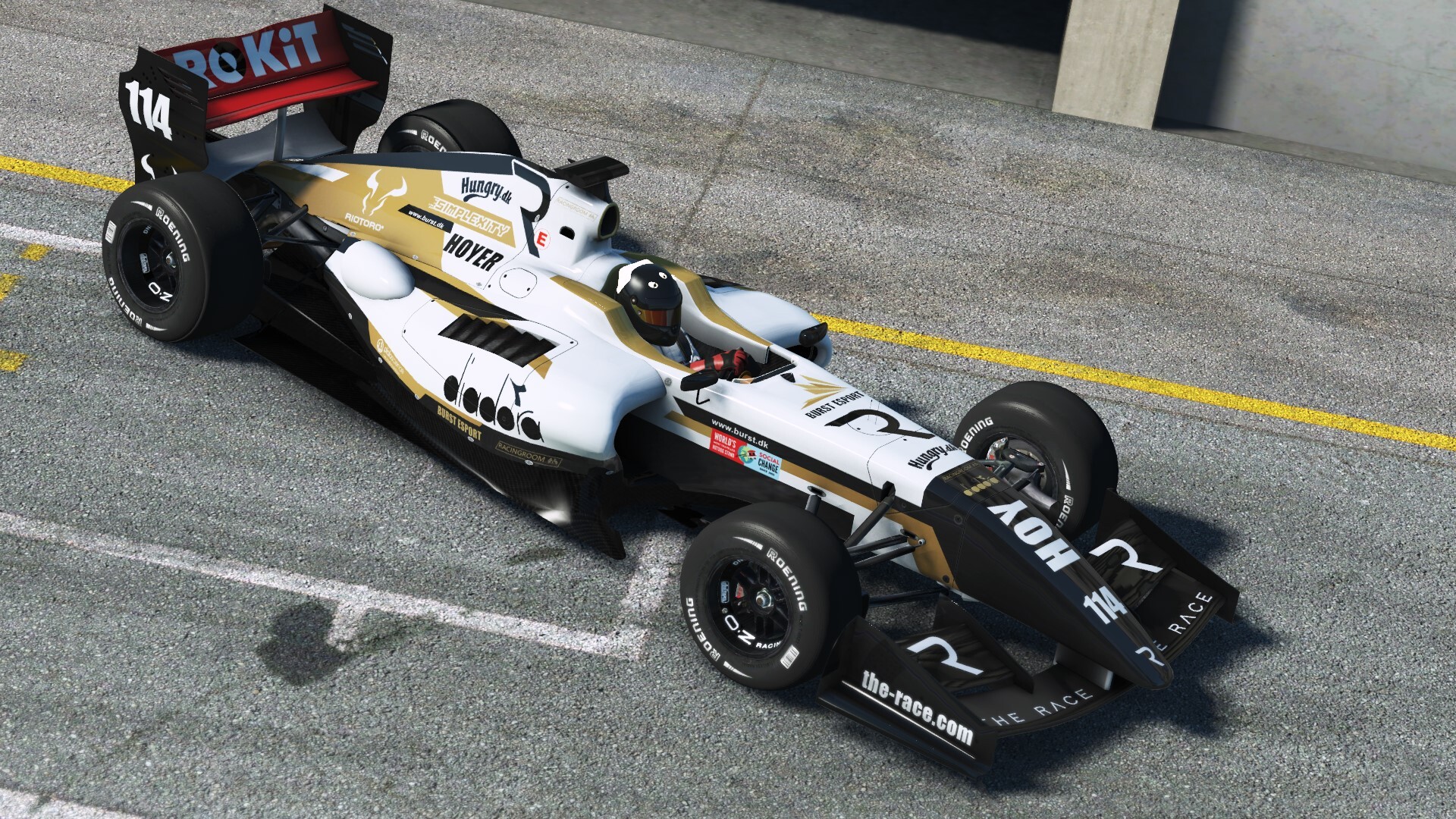 "We will expect to hop into the Dallara, put on as low wings as possible and just try to master each and every corner.
"As soon as that's done you need your team-mates around, get out on track and see where you can overtake, what happens if you go two wide or three wide, do you need to back out or can you make it work?
"How effective is the slipstream and can you build yourself a margin to run away from each other or if we've lost contact to the front can we work together and slipstream to catch up to a group of leaders?
"Obviously having a good team and a bunch of good drivers around helps a lot because we will be able to replicate the race situation as accurate as possible.
"The testing approach is entirely different, you don't necessarily have to worry about if the tyres will last and fuel mileage probably won't be a factor we need to look at as well. So it's going to be difficult to prepare for it."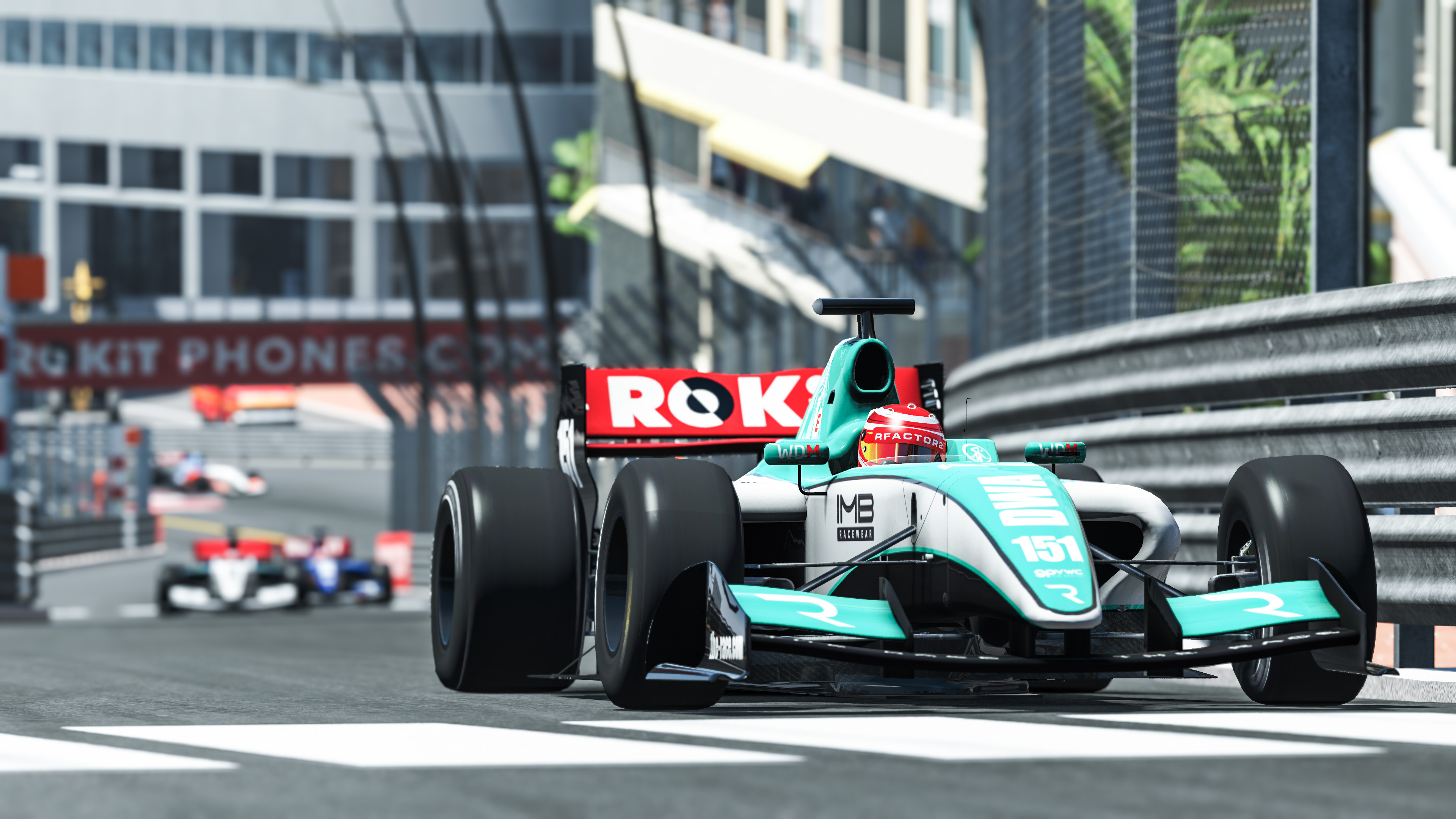 De Waal has a slim lead at the top of the Sim Masters championship as he's just two points ahead of Jan von der Heyde in second place.
The significant changing of venues, from the narrow and twisty streets of Monaco to the high speed Indianapolis oval and finally the challenging Le Mans circuit, means de Waal isn't confident he can keep hold of his championship lead.
He benefited hugely from the pile up just after Sainte Devote in the Monaco reversed grid race, he believes he'll need luck on his side again for the upcoming race.
"It is quite different because raw speed is not as important as it is in circuit racing and tyre wear is completely different," de Waal claimed.
"I don't think we have to worry about tyre wear in the races coming up but I think even if you have a tiny bit of wear it's going to cost you lap time.
"Especially in qualifying where you do a few laps after each other, you have to be careful you don't wear the tyres too much.
"So the two disciplines are quite different and I'm really looking forward to see how it will go because I really don't have any expectations.
"It's a bit of a lottery – more than circuit racing normally.
"I didn't expect to lead after Monaco but the pace was there, Indianapolis again luck will be with me hopefully. I'll need it."
The Race All-Star Series – Powered by ROKiT Phones can be viewed live on The Race and our YouTube channel from 5pm UK time on Saturday, and also on Eurosport in the UK and ESPN2 in the US.