The IndyCar iRacing Challenge came to an end last weekend at Indianapolis and threw up one of the biggest motorsport stories of the lockdown so far, with Formula 1's Lando Norris and reigning Indy 500 winner Simon Pagenaud feuding online.
That was just one of a number of aggressive incidents that took out multiple victory contenders, including Santino Ferrucci spearing race leader Oliver Askew off.
Before that, the series had been heralded as the best series to take a 'realistic' approach of the coronavirus-induced lockdown period, drawing praise from the motorsport and sim communities.
According to teams, it looks like the real-world series is set to race again in June as planned at Texas, and IndyCar has not given any indication of whether it will have more iRacing events before then.
The Race has drafted in its writers – and also got an IndyCar driver's input – to assess where the series went wrong and ask should it return, return with modifications or not return at all?
The driver's view: Marcus Ericsson
I think before this weekend's race I would have said 'let's keep going', because it's been really fun. But then this all happened in the last race – and I could tell in the practice races drivers were getting more and more frustrated with each other, and it was, you know, obviously you can speak to everyone and it was getting quite bad between drivers.
So maybe it's good that it ended now and we can all sort of move on.
So this was how close I got to winning the "Virtual Indy 500" a couple of days ago. Awesome race and it felt terrible to get taken out like that in the last corner whilst leading. Especially after making the move for the win in T3 just before. 1/2 pic.twitter.com/kwP5wiAlFe

— Marcus Ericsson (@Ericsson_Marcus) May 4, 2020
It's difficult to say [whether it should return or not]. I'm still going to race on iRacing and I'm still doing this league, Elite Racing, where I've done that as well the last few weeks. It's like half simracers, half indyCar guys. I think it's probably good that the IndyCar Challenge has ended for now and I think it will be good to try and get the real racing going instead.
Marcus Ericsson – speaking to The Race Esports Podcast
It's time for a virtual Indy 500
As much as I'd love IndyCar to keep giving us a weekly dose of entertainment, it was clear by the end of the final race at Indianapolis that a lot of the drivers were feeling the strain of the whole thing.
So rather than put them through all that again just for our own amusement, IndyCar should wait and put on a full-length Indianapolis 500 at the end of the month.
The oval races have been the most entertaining of IndyCar's virtual offering, and they've allowed more drivers to be in contention, either through learning a simpler track or taking strategy gambles to challenge the experienced simracers.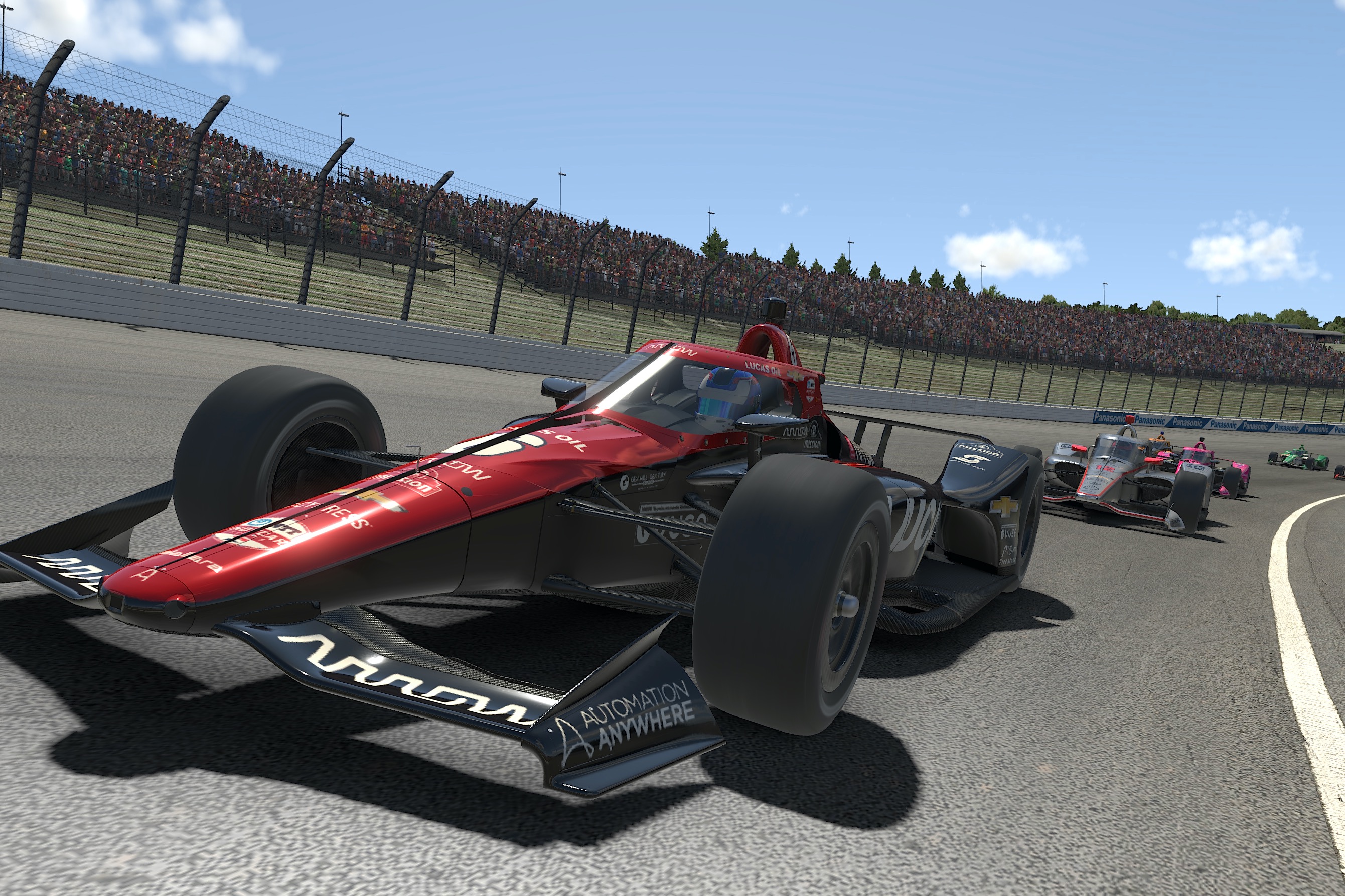 Ignoring the chaos and controversy of the way the shorter race at Indy ended last week, we know that in iRacing we'll get exciting pack racing in the early laps of a stint, and things will then settle down as the tyres go off. A longer race would offer more variety, and hopefully encourage a bit more patience among the drivers.
One tweak that might reduce some of the desperation in the field would be to throw cautions in the same way they would be used in real life. IndyCar and NASCAR have tended not to call full-course yellows for every small incident on track, but that leaves the drivers involved falling way behind under green-flag conditions, and reduces the chance of those who fall back during green-flag running being able to get themselves back into the mix.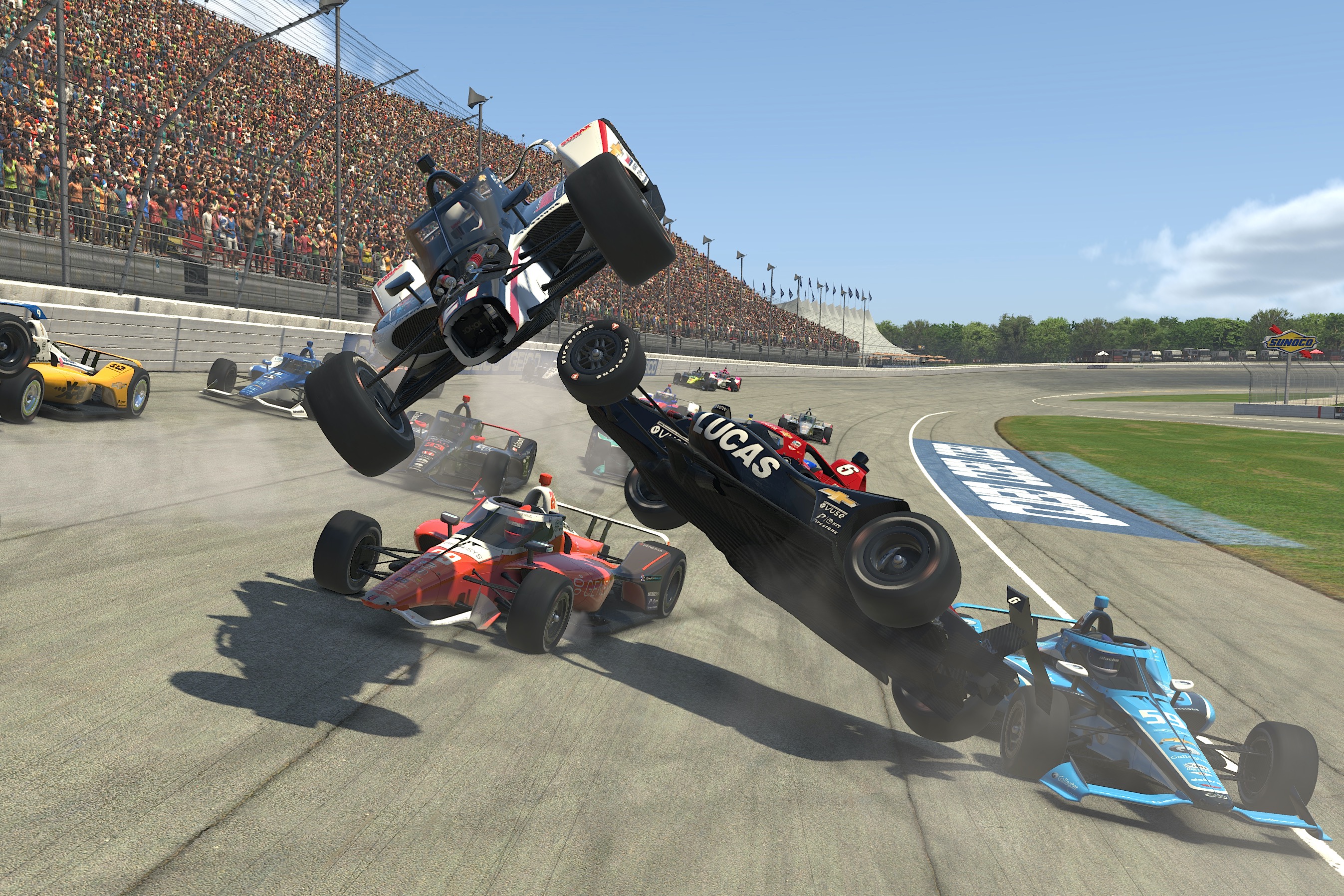 Drivers should be allowed one 'fast repair' so that any early accidents don't reduce the size of the field too quickly, but perhaps in the final 20 laps of the race that option can be taken off the table, so everyone knows they have to tread carefully just as the stakes increase in the closing stages.
The quality of the broadcast style IndyCar and iRacing has put together in recent weeks means that watching a full online Indy 500 wouldn't feel like a virtual gimmick at all. It would be the next best thing to putting on the real 'greatest spectacle in racing'.
Oh, and invite Lando Norris back.
Glenn Freeman
A championship could encourage good behaviour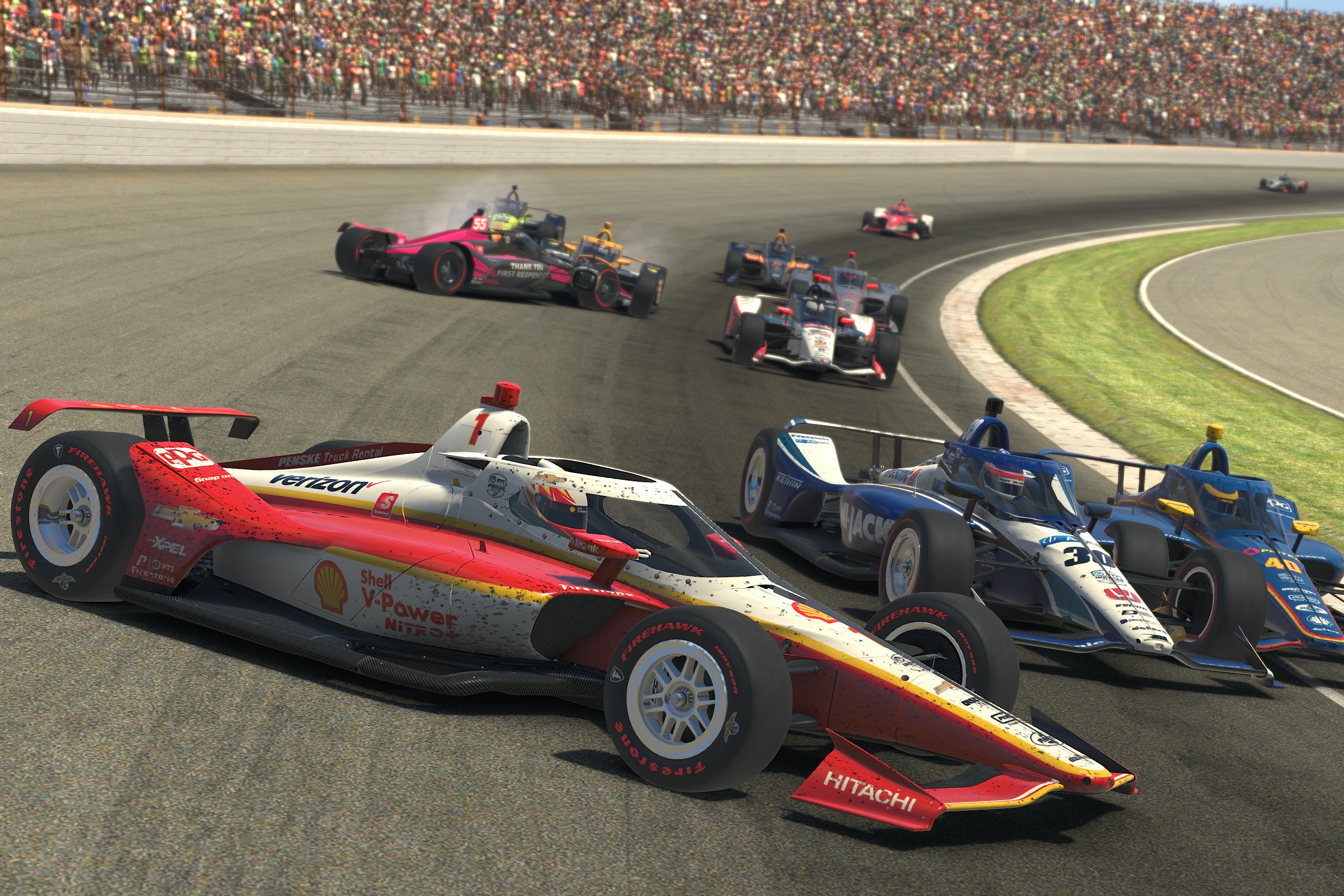 A fair few drivers seemed to be very much over the whole IndyCar iRacing experience by the time the six-round series had run its course – whether you take as evidence certain competitors' behaviour at Indianapolis or, much more directly, reigning champion Josef Newgarden's (above) admission that he "mildly hated the whole process" and was relieved to see it over. But with IndyCar set to resume in June, there's still the Month of May to fill, and it's one month where you'd really expect some IndyCar action, whether it's over four weekends or some weekdays too.
What seems clear to me, though, is that the sour taste of the IMS finale – which had been oh-so-good before it turned distinctly unsporting – was an indirect consequence of IndyCar treating its iRacing series as a run of one-off races rather than a championship. The standalone invitational events format never quite jived with the professional broadcasting, the sponsor involvement and the effort put in by some of the participants, and it meant the race winner (and to some, not even that) was the only aspect of the outcome that really mattered.
The last half lap. And a race's worth of action packed in to it. #INDYCAR // #INDYCARChallenge // @IMS pic.twitter.com/unKYCOiYL0

— NTT INDYCAR SERIES (@IndyCar) May 2, 2020
Would Ferrucci have made his last-gasp IMS move on Askew if he'd been incentivised to treat the mini-series as a proper championship? Would Pagenaud have even thought up his plan to sabotage Norris? It's a 'maybe' on both counts – but in that case the series would've had the option to crack down on such behaviour, both within the limits of the mini-championship and potentially even beyond.
It's certainly what it should be doing if it's to try the experiment again. And if some racers aren't up for it, whether burnt out or just not willing to take it seriously enough, they can always be replaced – there's no shortage of willing participants, whether in the simracer community or among pro drivers who have long dreamed of an IndyCar start.
Val Khorounzhiy
IndyCar's esports foray didn't deserve to be spoiled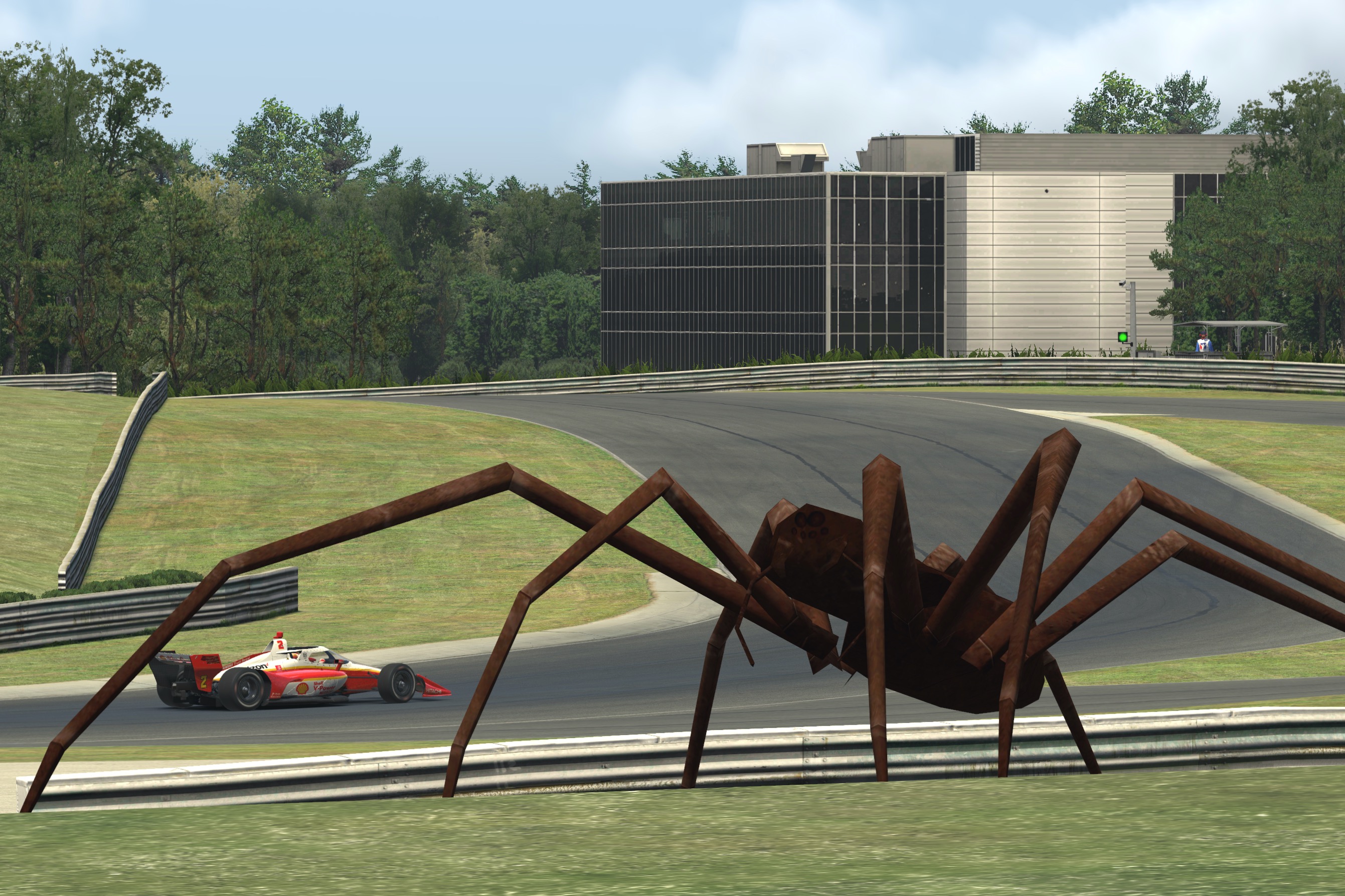 IndyCar was arguably pulling off its esports events better than any other motorsport championship. That was until the very end of the last race. It would be a shame if the incidents in the previous race kill off IndyCar's interest in virtual racing given that until recently it had very little involvement in esports. Equally I hope this incident doesn't linger in the minds of IndyCar fans and worsen their perception of esports.
Obviously Pagenaud's and Ferrucci's incidents did, as iRacing's vice president said, make a mockery of the race, and arguably, in turn, the series. iRacing and its community take clean and fair racing seriously, and most other real-world drivers that have been in other esports events have kept it fairly clean, or at least not gone so far as to target another racer and take them out.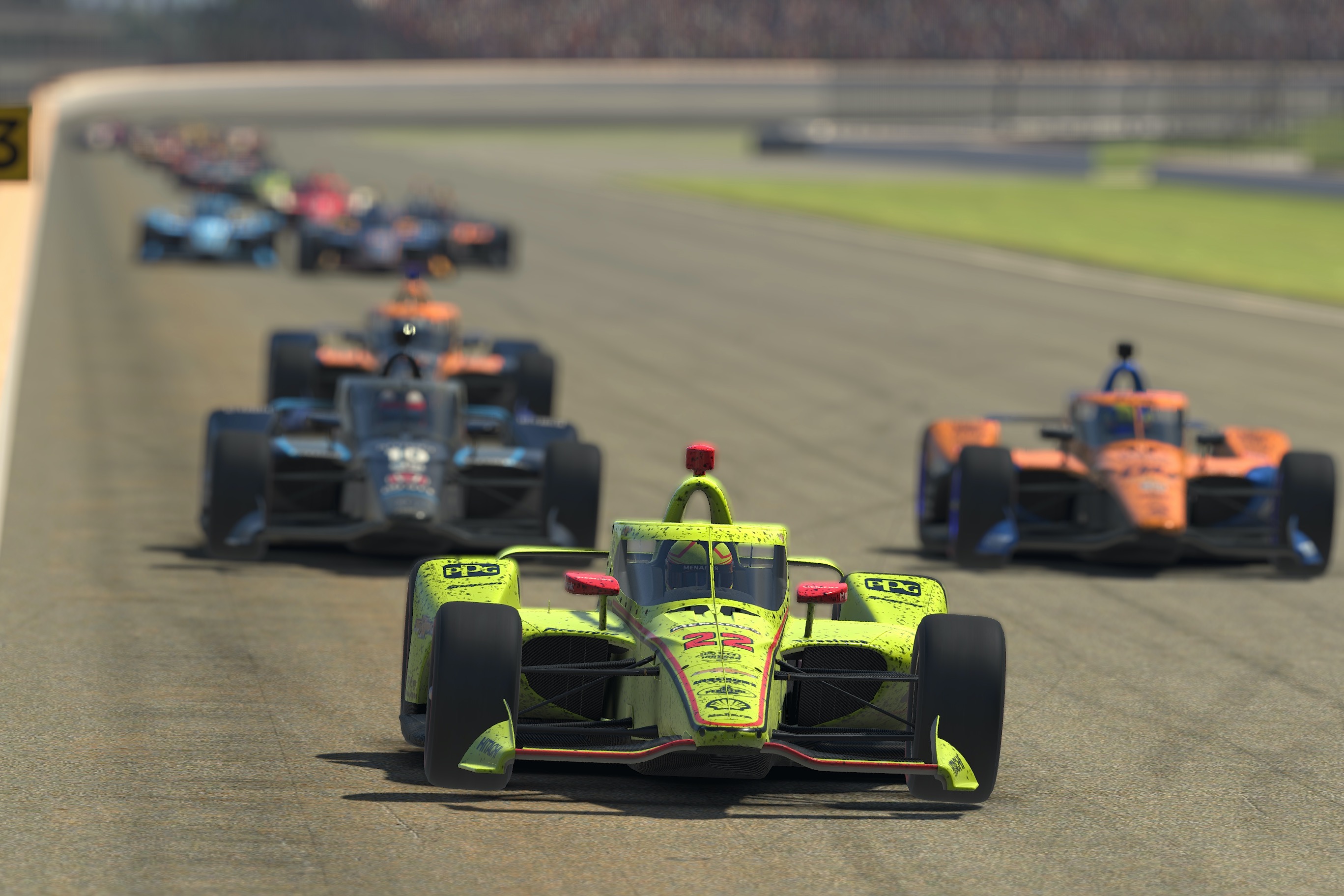 The question is, how do you get the drivers to keep it clean and take these stand in events at least somewhat seriously? Handing out points after each race and turning it into a championship could work, especially if the series got behind it and gave winning it some form of credibility. Equally, giving out prize money to a charity of the winning driver's choice could make drivers think of the races as more than just fun on a video game.
Or go the other way and hand out race bans to drivers who deliberately flout the rules since ultimately this was a problem caused entirely by deliberate choices from drivers. They wouldn't have deliberately crashed into one another if it were a real race, but that's not the point. iRacing or the whole concept of virtual racing and esports isn't at fault, certain people's attitudes were.
Nathan Quinn
It's either real or it isn't, there's no in-between…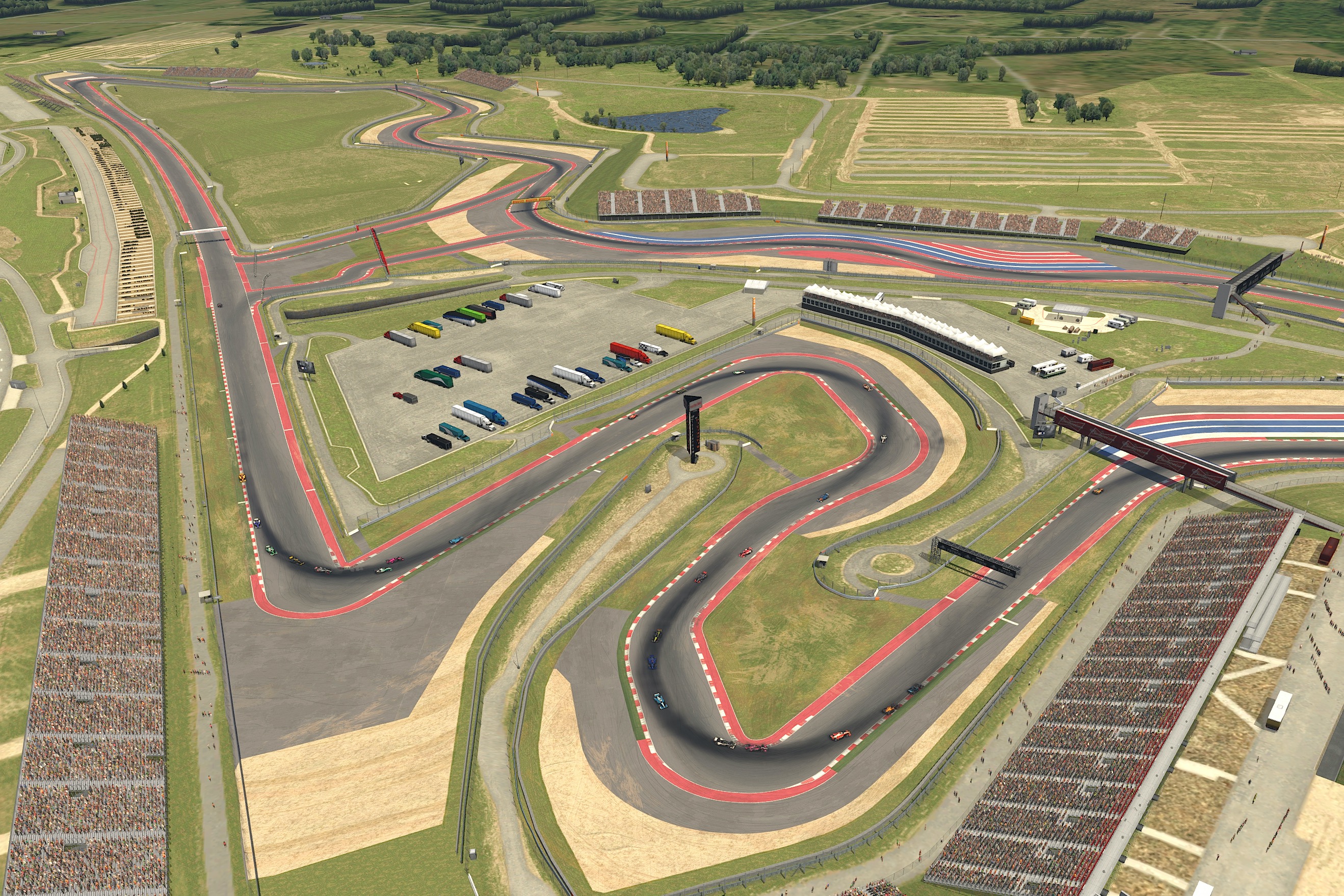 I'm in the minority, but I'm one of the people who think the hullaballoo caused by the various virtual IndyCar dramas over last weekend lacked perspective.
That's not because I believe the actions of Simon Pagenaud and Santino Ferrucci were fair or sporting. Or that Lando Norris and Oliver Askew didn't have a right to be more than annoyed that their Saturday evenings had gone to waste through an act of petulance from their fellow competitors. It's not because I can't empathise with the frustrations of the genuine simracing community who might feel shortchanged with the sudden widespread co-opting of their craft.
But the magnitude of the fuss created left a sour taste for me at a time where ultimately the reason esports is dominating the motorsport narrative is because of a very real global tragedy.
Brazil always brings the action 🇧🇷 Sit back and relive @alex_albon's first #VirtualGP win 🏆🍾 #F1 pic.twitter.com/10Vd00zVyE

— Aston Martin Red Bull Racing (@redbullracing) May 4, 2020
Sport is a serious business, but it's also an escape from the seriousness of reality for many people – and that's never been more necessary than it is now. The IndyCar iRacing Challenge, Formula 1's Virtual GP series, Formula E's Race at Home – none of these series are like-for-like replacements for their respective postponed championships – and nor will they be seen as such in the years to come. The IndyCar iRacing Challenge tried too hard to be.
There will always be some for whom esports is "just a game" and there will always be some for whom it isn't. The grid for Saturday's race was made up of drivers with both of those mindsets. That's a dichotomy that won't exist harmoniously on the same virtual grid, no matter how close to real life you try and make it. Fundamentally, that's because it isn't real life – and no-one is going racing at all in real life.
Reality is either suspended, or it isn't. It cannot be both ways.
Lucy Morson
The damage is done, lessons to be learned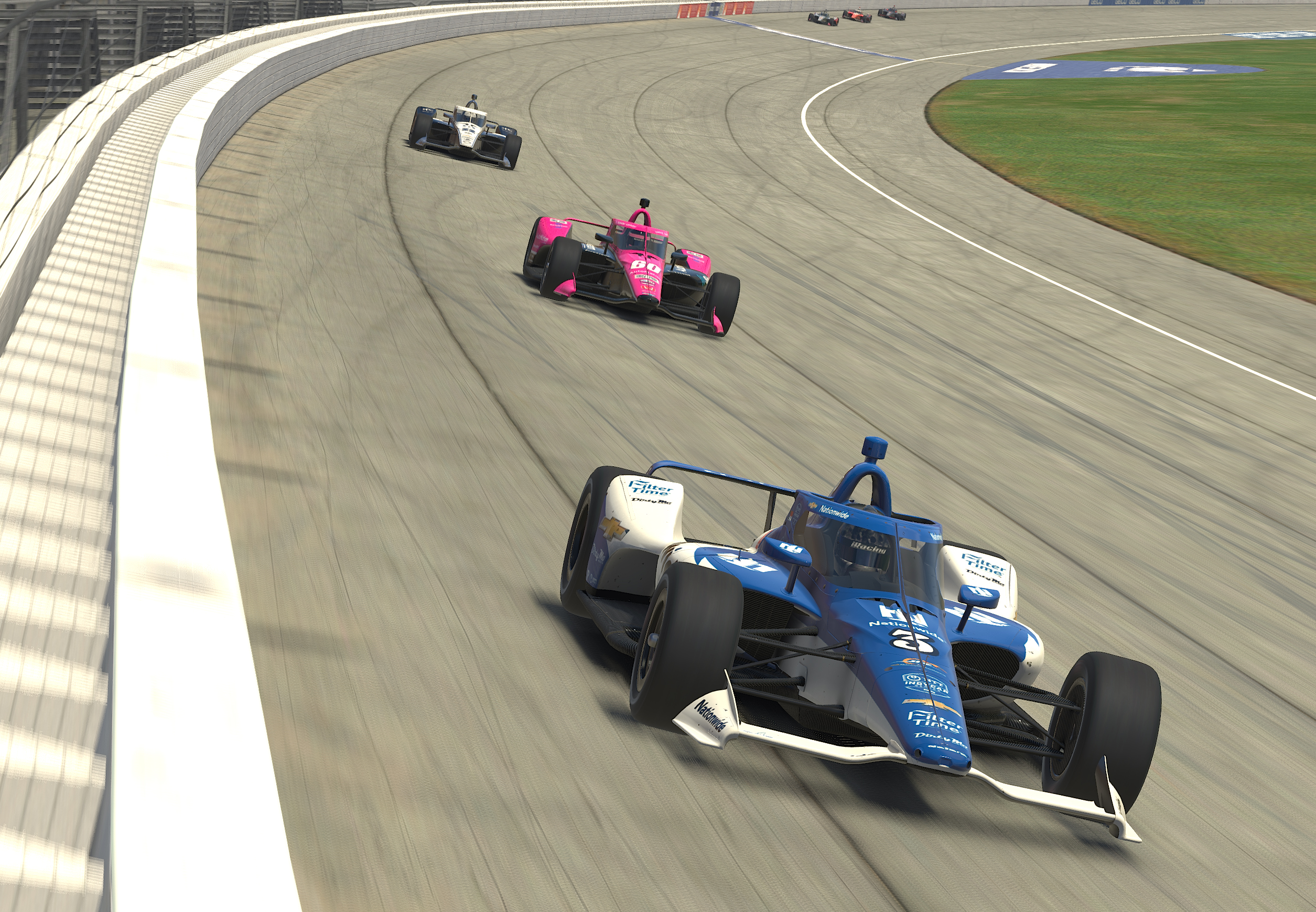 Scott McLaughlin winning an IndyCar race before his series debut (and then again!); Dale Earnhardt Jr's debut podium; Alex Palou playing from his coffee shop in Girona; Stefan Wilson's wooden sim rig and Graham Rahal raising a tonne of cash for veterans. Just some of my favourite stories from the IndyCar iRacing Challenge, all forgotten thanks to a few selfish individuals and their petulant behaviour.
If the series were to return, I think a one week on, one week off format would help fatigue. Among my colleagues' ideas, fighting for points and charity money per race would help focus drivers and take it seriously. More caution flags might be problematic for casual viewers and broadcasters, but would also offer a real-life depth to the series in the sense that, currently, one crash or spin and you can't win. In real life, you can come back with the help of cautions.
But really, none of the above matters. The stories I listed at the top and the competitive and realistic nature of the championship – which garnered praise from the real-life and simracing communities – has gone out of the window because of the aftermath of the weekend. I still can't believe – having watched a brilliant set of five races previously – that that chain of events occurred.
With racing set to return for real-world IndyCar at the start of June at Texas, there's not really room for a one week on, one week off series. And if there was, it would only fuel more attention on last weekend's events. Better a line drawn under the weekend and avoiding follow-up attention on the mayhem and bad behaviour that ensued.
One of the big problems in last weekend's event was the drivers could race so differently on a sim than in real life. Most people will look at Norris's move and think nothing of it. Those who have stood and watched at Turn 2 at Indianapolis will gasp and say – that wouldn't happen in real life, or there would be a big crash if it did.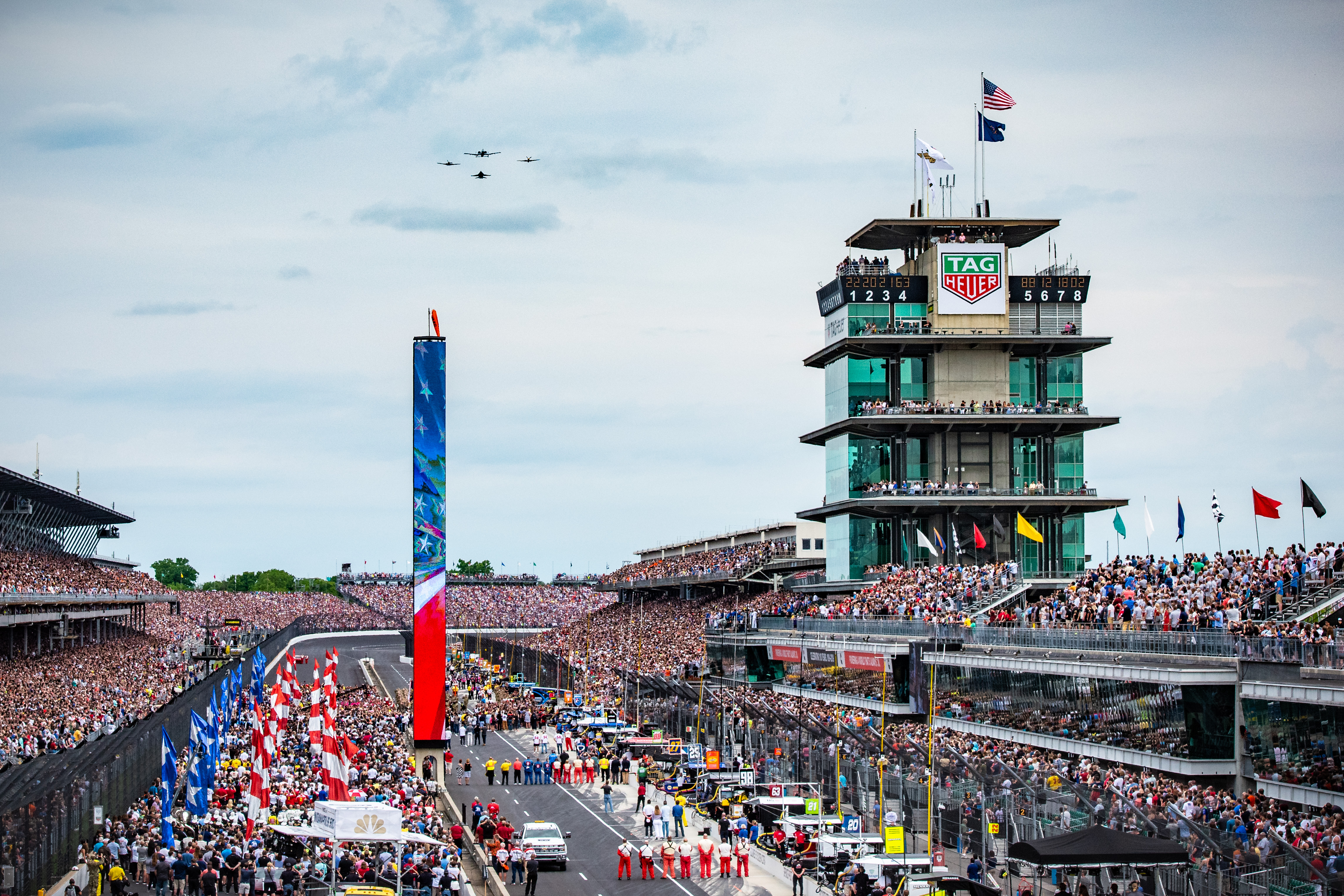 Indianapolis and the Indy 500 is such a big, emotional, evocative event, that IndyCar should never have introduced it into the sim world for this series. It was never going to satisfy real-life fans, only irk them – already frustrated the big event is delayed this year.
A one-off event before the season start is an option, but it would be better to let the dust settle now, and for the next racing controversy to sweep motorsport.
The one thing IndyCar must do is learn a lesson from this, and start its own esports championship – it doesn't currently have one like Formula 1 or MotoGP does – and rekindle the magic it found in the first five rounds. Esports is so important to the future of motorsport and despite being a leader in this period, IndyCar risks being left behind if it doesn't get its own series up and running soon.
Jack Benyon