IndyCar doesn't want too many guest appearances from stars of other series in its iRacing Challenge to avoid oversaturation, says series owner and team boss Roger Penske.
Three races in, the iRacing Challenge has used two tracks IndyCar doesn't regularly compete at, and has mixed having almost its whole real-life driver line-up competing alongside some star names from elsewhere.
NASCAR legends Dale Earnhardt Jr and Jimmie Johnson, as well as Australian Supercars double champion Scott McLaughlin – who is due to make his real-world IndyCar debut this year – have starred in the races to date, and reigning NASCAR Cup champion Kyle Busch is due to take part in this weekend's round.
Penske's own business pulled off a shock deal to purchase IndyCar and the Indianapolis Motor Speedway – concluding the blockbuster deal in February this year – while his frontrunning team continues to compete in the series.
Having watched the iRacing events, Penske says that fans still want to identify with the drivers in the championships they are loyal too, and that too many guest appearances could ruin the spectacle.
"One thing I do think we have to be careful of is that we don't oversaturate it," Penske told the Dale Jr. Download podcast, hosted by Earnhardt.
What's next for Roger Penske? He's got an item on his bucket list he's really wanting to check off.

Hear the full interview with @DaleJr and Roger Penske:
Web: https://t.co/Bifc95zRhQ
Apple: https://t.co/7XKWk0ZlEl
Google: https://t.co/f6o18HaSxM pic.twitter.com/TXeQtGw9wK

— Dirty Mo Media (@DirtyMoMedia) April 15, 2020
"We can't run every week with every driver. Earnhardt – is he an Indy driver or is he a stock car driver?
"We talk about this internally and we don't want to cross-pollinate, because I think NASCAR fans want to say 'what's going on with the NASCAR people?'
"What we wanted to have in IndyCar is a couple of extra people that could come in, invited guests like Dale and Jimmie.
"Let's make these events real because sooner or later we'll have too much of it, we want to be in a position where every time we have one, it's something special."
The iRacing Challenge was launched in absence of the real life IndyCar calendar, which has been pushed back to a June start date at Texas at present.
Penske added that the sim racing series has helped to keep the championship "relevant" while no on-track action can go ahead.
"It's technology we've had and people are now taking it to the next level," Penske said.
"iRacing have done a fantastic job. Think about the stick and ball sports, they can't do this can they. We're unique in that we have that.
"It's real. I know that [Penske drivers] Will [Power], Scott [McLaughlin], [Simon] Pagenaud, they're on this thing for hours, in fact they're getting in trouble with their girlfriends and wives now for spending so much time on it!
"The technology has been terrific. But more importantly I think what it has done is keep us relevant, because it keeps our drivers [engaged] – they are on social media talking about it. The cars, the sponsors are key.
"It's keeping our model in front of our fans, it's creating a lot of relevance."
Three of the main championships Penske's teams compete in – IndyCar, NASCAR and Supercars – have launched special esports series due to the coronavirus pandemic.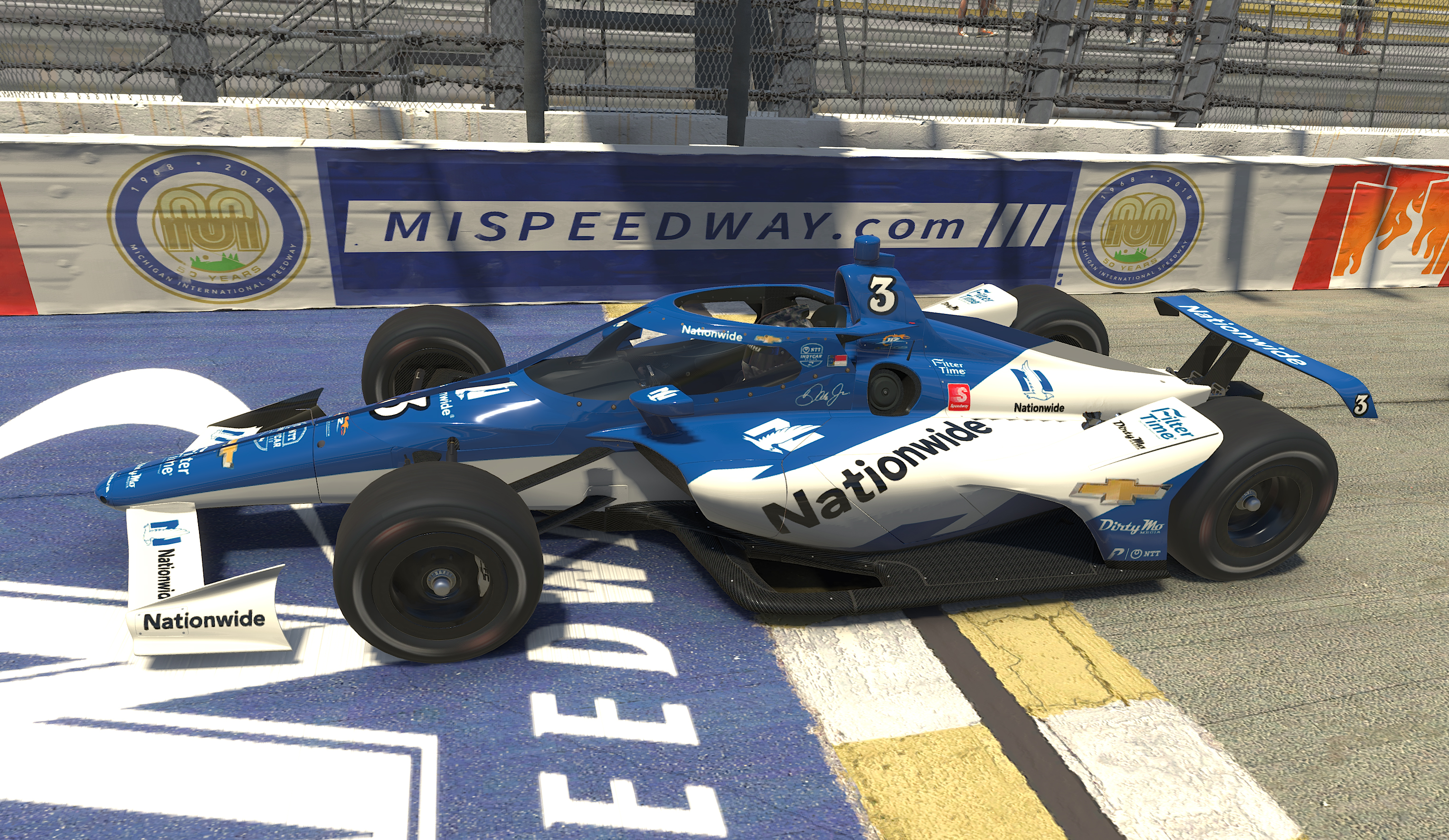 NASCAR has added the Pro Invitational Series, which has fielded most of its current drivers, while Supercars managed to persuade Red Bull Formula 1 driver Max Verstappen to join its grid earlier this week.
In the IndyCar iRacing Challenge, Penske has won the last two events with key strategy calls.
McLaughlin pulled off a remarkable two-stop strategy during the second round at Barber Motorsports Park to claim an Indy win before he has even made his real-life debut, which was due to be in the now-rescheduled Indianapolis road course race.
Pagenaud won the latest round as the series raced on an oval for the first time at Michigan, holding off McLaughlin and Earnhardt.