World Rally champion Petter Solberg will take part in this weekend's star-studded The Race Legends Trophy, which also includes Formula 1 champions Jenson Button and Jacques Villeneuve.
Ex-Subaru driver Solberg – more recently a double World Rallycross champion in 2014-'15 after his '03 WRC title win – finished his top-line rally career with a class win on Wales Rally GB last year, before switching his attention to his up and coming son Oliver.
Solberg will join the 22-driver field – which will use McLaren M23 Formula 1 cars from the 1970s – alongside F1 world champions Emerson Fittipaldi, Villeneuve and Button, and Indianapolis 500 winners Juan Pablo Montoya, Helio Castroneves, Dario Franchitti, Tony Kanaan and Gil de Ferran.
"I am really looking forward to taking part in the All-Star Cup race this weekend," Solberg told The Race.
"You know it will be good to take a break from racing against my son Oliver in his own Championship that he set up on DiRT Rally 2.0. He now has over 9000 entrants to his club and we are both so competitive, it will be good for me to have a go at something a bit different.
"I haven't has much time to practice, but for sure, I will try my best and I will aim for the win on Saturday. You know me, everything I do is flat-out and I will give it 110%.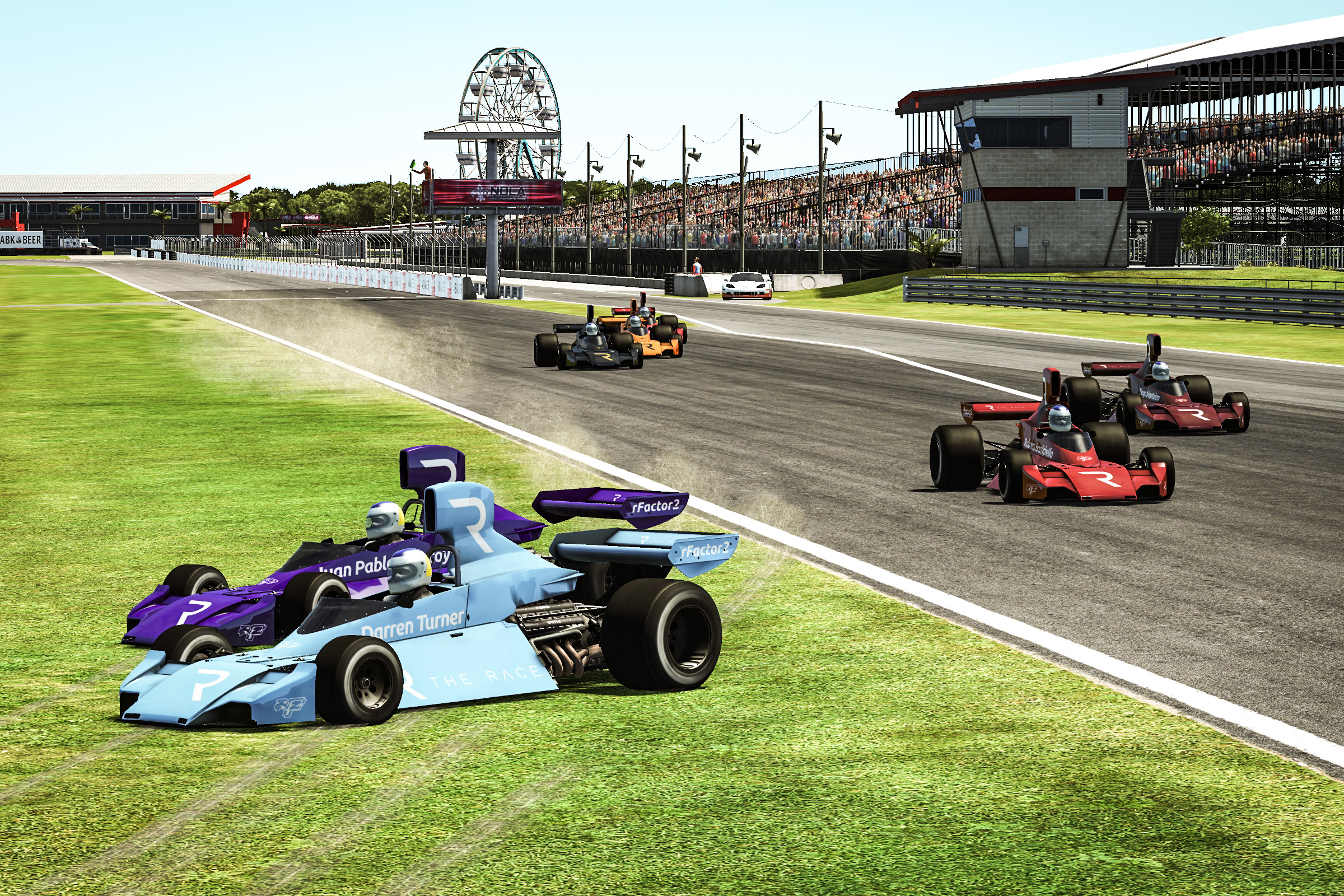 "When we have this difficult situation right now across the world, it has been so good to see the world of motorsport pulling together to give the fans some entertainment, but also it keeps us drivers busy and competitive.
"I'd like to thank the organisers and the-race.com for their hard work to make this happen. Good luck everyone!"
Button and Emanuele Pirro shared the victories last weekend, while Barrichello and Jan Magnussen came out victorious the weekend before.
IndyCar legend Dario Franchitti won the inaugural event.
The Legends Trophy is the sister event to The Race All-Star Cup – Fully Charged by ROKiT Phones.