GPVWC, or Grand Prix Virtual World Championship, is far from a new sim racing league. In fact, it started nearly 20 years ago in July 2000 on the game Grand Prix 3.
Despite its extensive history, the league is only known about by those fanatical about sim racing. The league's official YouTube channel has only 1.78K subscribers and just over 700 followers on Twitter.
However if you've ever played a racing management video game, such as any of the Motorsport Manager series or the officially licensed, albeit last century, F1 management games including Grand Prix Manager or Grand Prix World, then you'll understand how this league works.
Nowadays GPVWC runs on rFactor 2 and with a variety of championships including the Formula 1 inspired Superleague and the Formula 2-esque Superleague Lights amongst others.
A number of top rFactor 2 racers have taken part in GPVWC, the biggest name of them all though being Rudy van Buren who won the Superleague drivers' championship in 2017, the same year he won the inaugural World's Fastest Gamer competition.
Other past drivers include real-world Argentine touring car superstar Agustin Canapino and this year W Series driver Sarah Moore will compete in the Formula Challenge class.
The 2020 season of GPVWC's top championship, Superleague, starts March 12 at 7PM GMT. But for those who are unaware of how the championship works behind the scenes then here follows a quick explainer of what separates GPVWC from other racing leagues.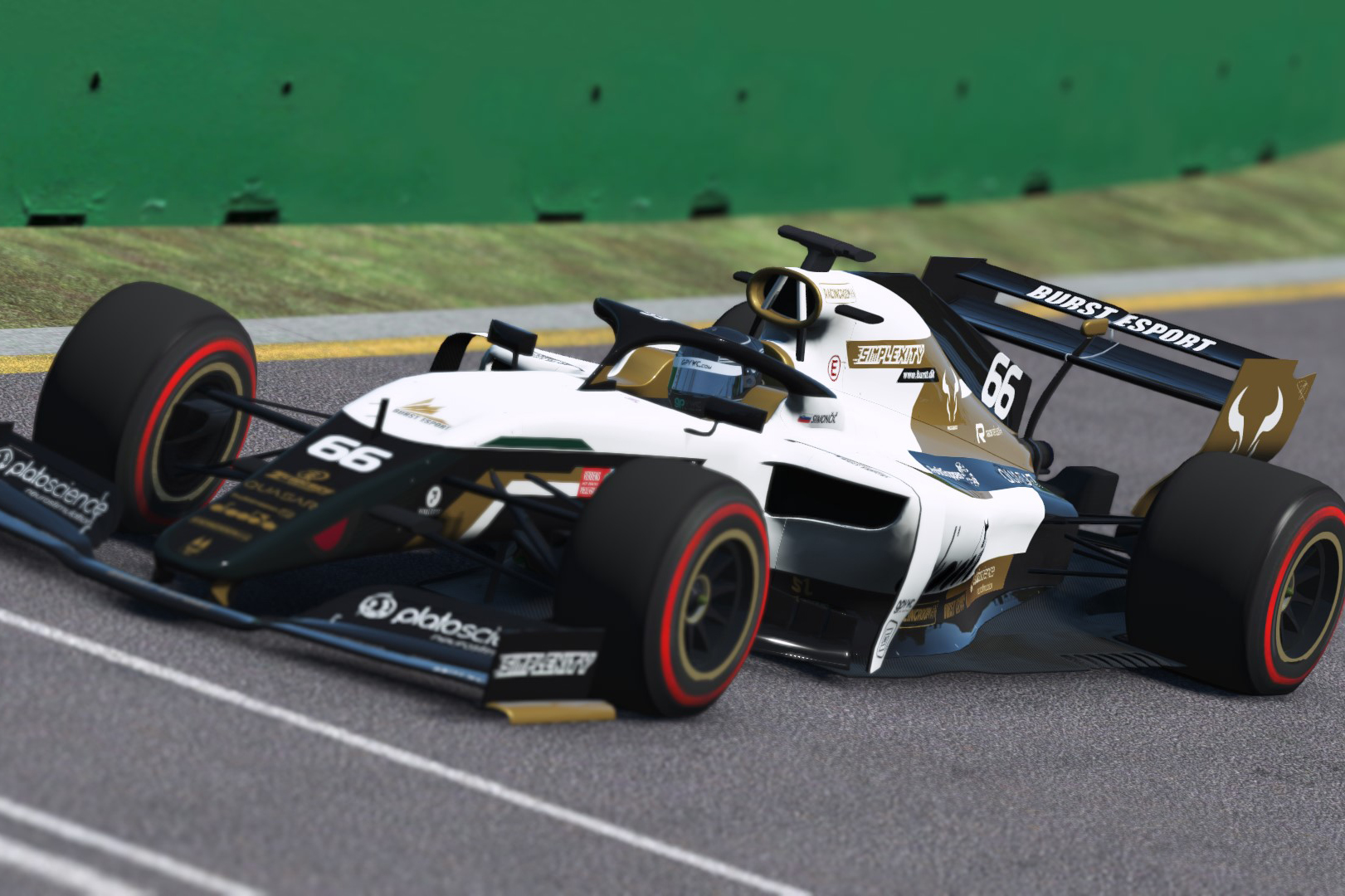 Firstly each team taking part has a manager who has their own pre-determined budget of virtual money to spend on virtual designers, mechanics, car upgrades, facilities and a lot more. The elements each manager has to consider were inspired by those in PC games Grand Prix World and Grand Prix Manager 2.
Managing Director of GPVWC since 2003, as well as current Senior Communications Manager at Alfa Romeo Racing, Will Ponissi believes the integration of a complex management system into a traditional racing league is what makes GPVWC stand out.
"It's a fairly unique system, I'm not aware of anyone doing something like this" Ponissi told The Race.
"There's plenty of great sim racing leagues out there, there's a lot of great management games but I don't think there's anybody out there trying to combine the two and create a complete package."
Part of that package includes team managers having to sign each driver on a year by year basis. Drivers who take part are assigned a monetary value based on their past results, meaning teams would have to dedicate a lot of their limited budget towards signing two of the best drivers on the grid.
This arguably means GPVWC is the closest any sim racing league gets to replicating the team sport dynamic that exists in real life motorsport
But the role of being a team manager isn't as easy as picking a fantasy football team, there's a lot more for them to oversee throughout a season. This includes ensuring your car is up to scratch with the competitions'.
"The key difference between GPVWC and Grand Prix World or Motorsport Manager is in those games you do all the management and then the simulation takes over the driving," Ponissi said.
"What really differentiates us is that once you develop the car you have 15 different cars on the grid each with their own strengths and weaknesses and you give it to real people to drive. That's when traditional sim racing comes to life.
"You may have some incredible sim racers, but if you don't give them the right car they will not win.
"As games got more advanced and complex, we were able to introduce more factors to influence the development of the car.
"So different drivers can influence the development of the far in a specific way to suit their style."
Many teams have more real-life people involved than just the drivers and team manager. Some have a person who assumes the role of the race engineer. They will look at and analyse car telemetry as well as help with changes to car setup and race strategy. They all communicate via a team-wide online chat.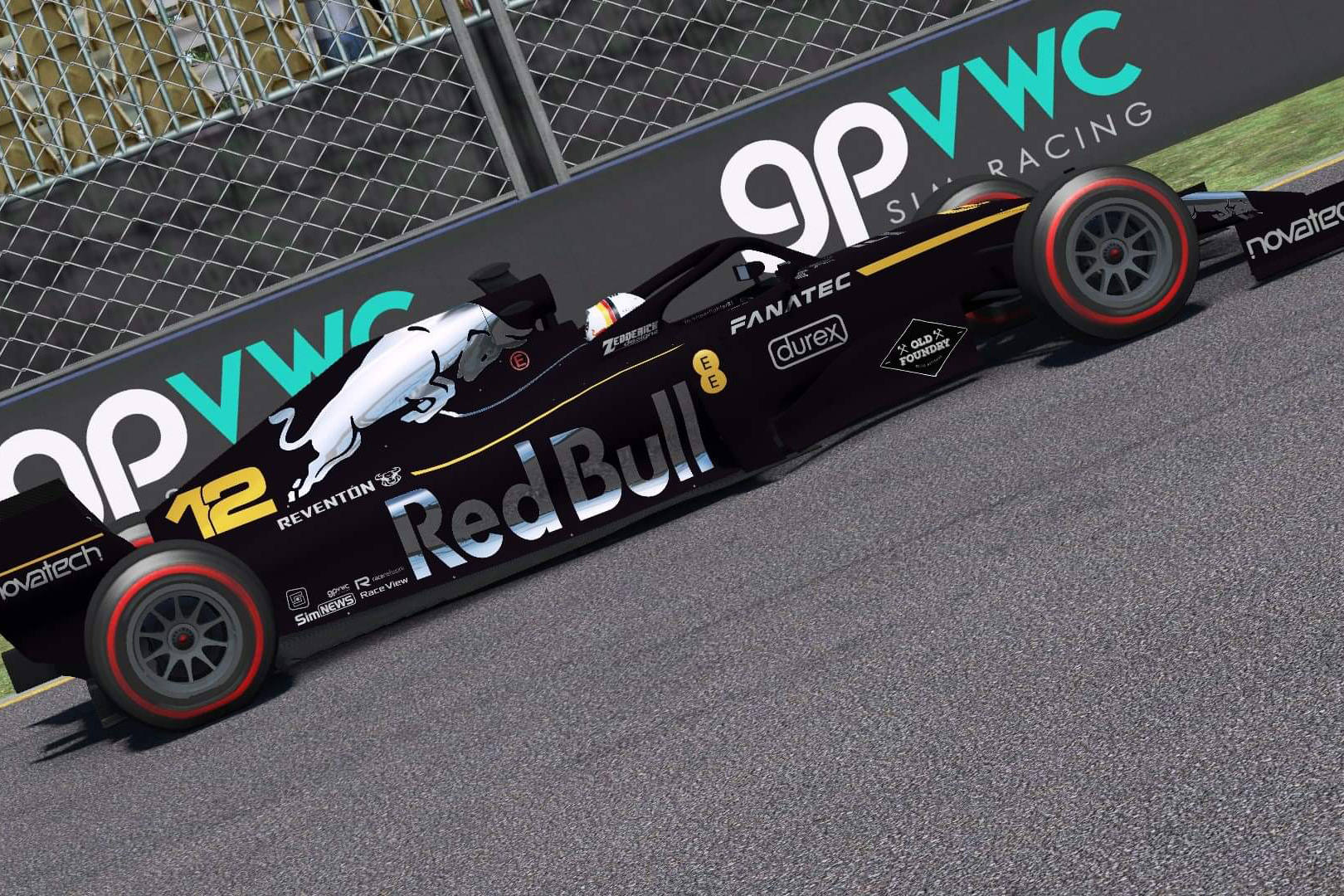 This arguably means GPVWC is the closest any sim racing league gets to replicating the team sport dynamic that exists in real life motorsport.
"A lot of the time in Esports you talk about team sports but actually the driver is 100% responsible for the success of failure of the operation." Ponissi said.
"Here though it's like in real life, your team needs to perform to the best to win."
Also obscured away behind the scenes is a sponsor negotiation system that is taken straight from Grand Prix World but adds another dimension for managers to consider.
Team managers can spend some of their virtual budgets to get hold of virtual sponsors by offering them hospitality at certain races.
Naturally, some races have a greater level of prestige which will change the effectiveness of any hospitality offered. So a high level of expenditure to wine and dine any sponsors at Monaco will be much more effective than in Sochi. It's a system familiar to anyone who's played Grand Prix World.
Equally, though a team that has had much greater historic results, will find getting higher-paying sponsors easier. The same can be said when it comes to signing virtual chief designers and chief mechanics.
Teams are awarded prize money for next season's budget based on individual race results and end of season championship results. There's also what they call TV rights money which is given out to teams based on their attendance over the course of the season, combatting a problem many racing leagues have of ensuring people participate throughout the entire season.
It is stressed that the disparity in funds is much smaller than the infamously wide prize money gaps that currently exist in Formula 1.
Aside from that difference though Ponissi told The Race "the ultimate aim was always to create the best simulation of what real Formula 1 is."
For viewers though the team management systems aren't stressed heavily and during each livestream the on-track action takes centre stage.
The first round in the 2020 season of the top flight GPVWC championship, the Superleague, starts March 12 at 7PM GMT with a race around Albert Park in Australia.