Adam Maguire, who had only competed in five Superleague races prior to the Australian Grand Prix and had never finished above 10th, won the first race of the 2020 Grand Prix Virtual World Championship Superleague season.
He bested reigning drivers' champion Jannick Bock, who finished the race in second with Rait Kilk in third.
Kilk executed the exact same strategy as Maguire by following him into the pits at the end of lap 20 and pitting for hard compound tyres when most of the field pitted later and opted for mediums. The earlier stop jumped Kilk up from seventh to third.
The vast majority of the overtakes came during or after the pit phase as drivers struggled to make passes stick around the narrow streets of Albert Park, even with the aid of DRS.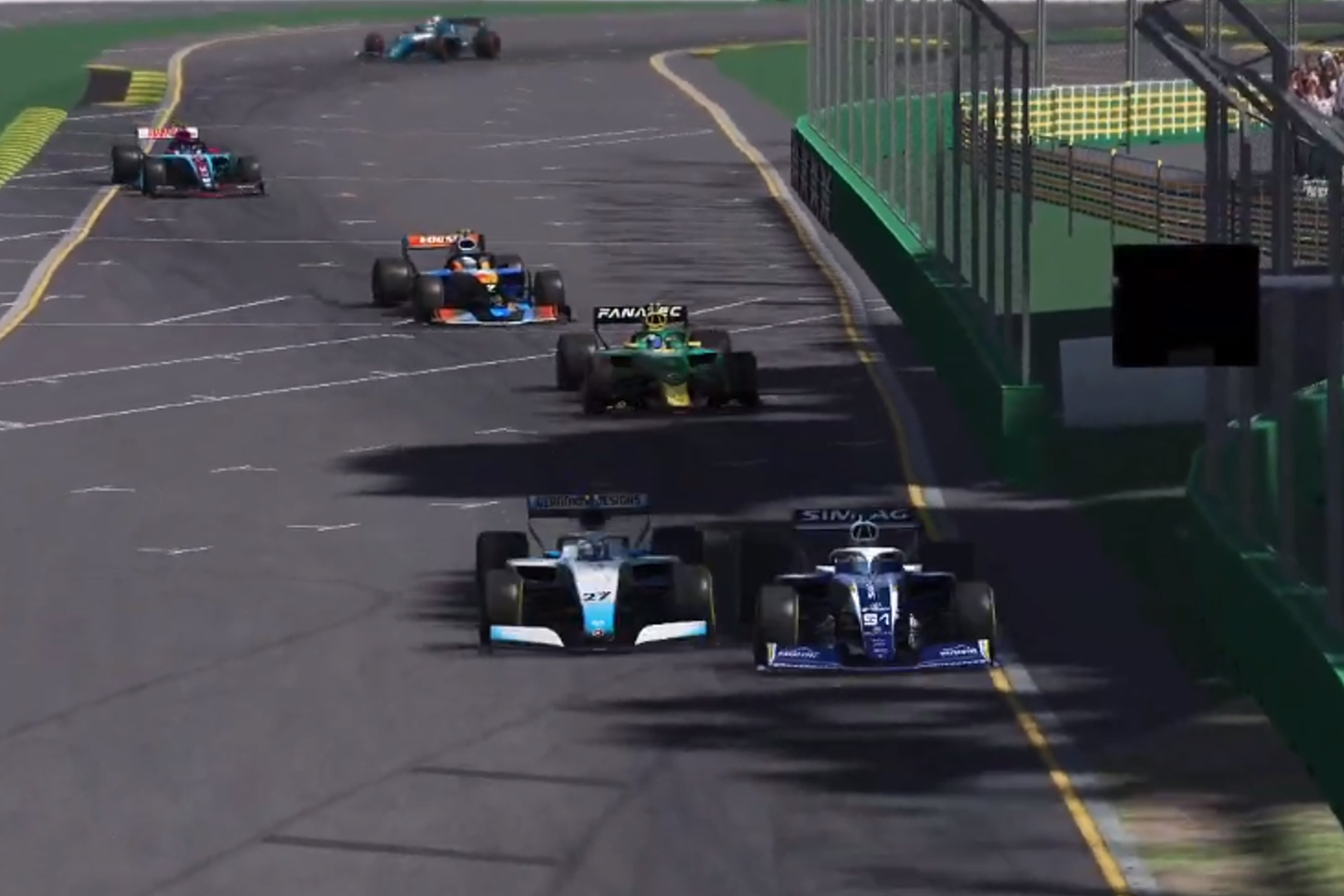 However Jernej Simoncic's poor start also did him no favours as he was overtaken by both Dennis Jordan and Matthew Williams on the run down to Turn 3, which demoted the Slovenian from fourth to sixth.
He later reclaimed one of those positions back 50 laps after he lost it as Jordan half spun around the second to last corner to gift fifth place back to Simoncic.
Brake management became a major factor in the final few laps as two drivers retired due to sudden and catastrophic brake fade on their cars.
The first of those was Germano Zappala, whose brakes failed with only four laps of the race left to run. He was in ninth place before he narrowly avoided hitting the barrier after failing to slow for the Ascari corner.
Maciej Mlynek, team-mate to fourth place finisher Daniel Brewer, had a miserable race compared to his fellow Edge Esports driver. His brakes gave up as he arrived in the heavy braking zone for Turn 3 on the penultimate lap, and he couldn't prevent himself from hitting the tyre wall head on and losing his front wing.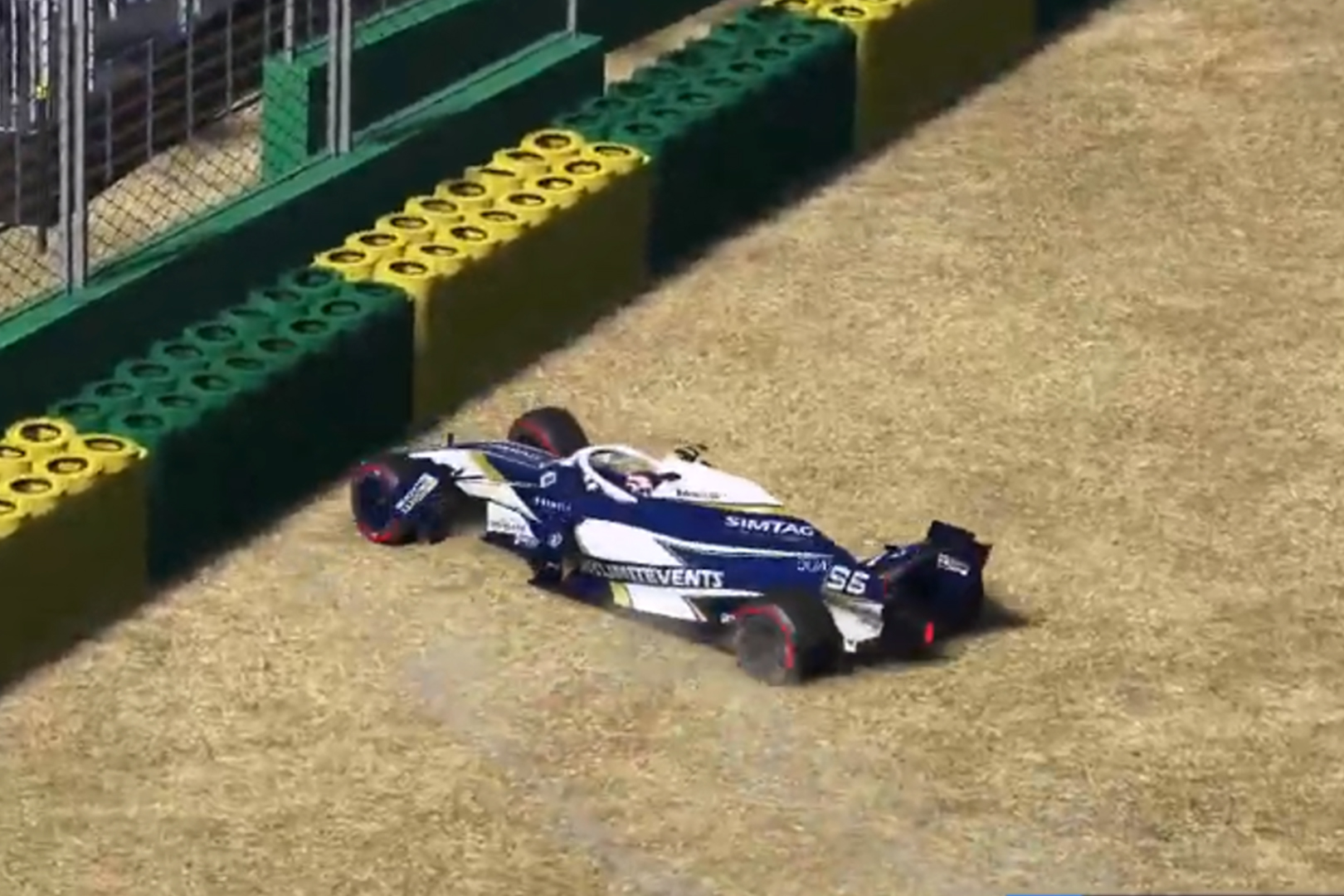 Race winner Maguire though was able to manage his brakes and perfect the race strategy, not surprising given that in a post-race interview he admitted to doing over 1000 laps of practice before this event.
"I focused a lot on race practice, race set-up, went with a different approach and it all worked out." Maguire said.
"I was just managing the gap between the gap between me and Bock and if he was going fast I would put in a faster lap.
"I'm really happy to finish in P1 but I wasn't expecting it at all."
Runner-up Bock was humble in defeat but still aiming high for the rest of the season.
"Congratulations to Adam, he was the fastest man today so great job," he said.
"I tried to catch him or get near to him but he could always respond and so he was always five or six seconds away and I had no chance today.
"Obviously we want to win every race and so title defence is the biggest goal for the season.
"We need to step up the preparation and hopefully we will be on top of the podium next time."
The next Superleague race will take place around the virtual recreation of the Bahrain International Circuit, again on rFactor 2, on March 26.