Later on today the second round in BMW's officially sanctioned M2 CS Racing Cup championship on rFactor 2 will get underway.
The championship forms part of BMW's process for ensuring the best sim racers are all together for BMW's SIM Live event to be held in Munich at the end of the year.
The first BMW SIM Live event took place last year and accomplished sim racer and real-world rallycross driver Mitchell DeJong won and with it earned €10,000.
Gamers can secure their place in the final via a championship held on rFactor 2 and on iRacing, but in this explainer we'll be focusing on the rFactor 2 championship.
Over the course of 2019 10 races in the BMW SIM M2 CS Racing Cup on rFactor 2 will be held with all of them featuring drivers from the recently re-formed BMW Junior Team.
The three promising real-world racing drivers in that team will all be going through an intensive driver training program, part of which includes taking part in BMW's sim racing events.
Aside from those drivers anyone else can take part in any of the future races. The grid for each race isn't fixed and so drivers have to go through a pre-qualifying phase that starts about two weeks before each race. The top 30 drivers in each pre-qualifying event will make up the grid for that race.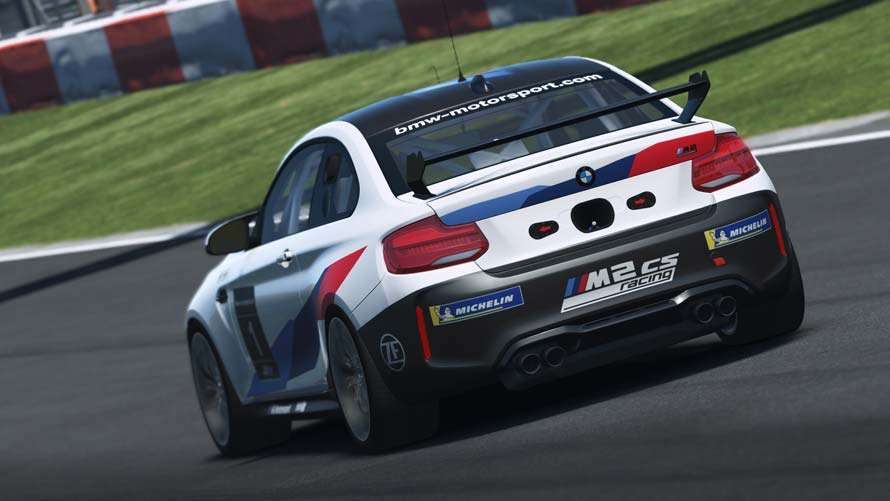 In all of the races every driver will race in a BMW M2 CS Racing, a car which was publicly revealed at the previous year's SIM Live event in Munich.
All of the races take place at the Nurburgring, albeit with differing track layouts, weather conditions, and time limits.
Drivers can earn cash prizes from each race, €1000 for first, €500 for second and €250 for third. The winner of each race will earn a spot in the 2020 SIM Live event.
The overall winner in the SIM Live finale will earn a real-world drive in the very same car they drove virtually all year.
The winner of the first round was Michal Smidl for Varga Sim Racing Team with Kevin van Dooren second and Jernej Simoncic third.
The next round takes place today at 7PM GMT with a 45-minute race rather than the opener's 25 minutes, and the race will be around the full Nordschleife layout rather than the much-shortened GP track as seen in the first race.