The second and third rounds of Formula E's Gen3 era produced the same top two as the first – something that's never happened in back-to-back races in the championship, let alone three in a row.
It makes for two obvious winners, but behind them, there were some other winners and plenty of losers as Sam Smith and Josh Suttill explain:
Winners
Pascal Wehrlein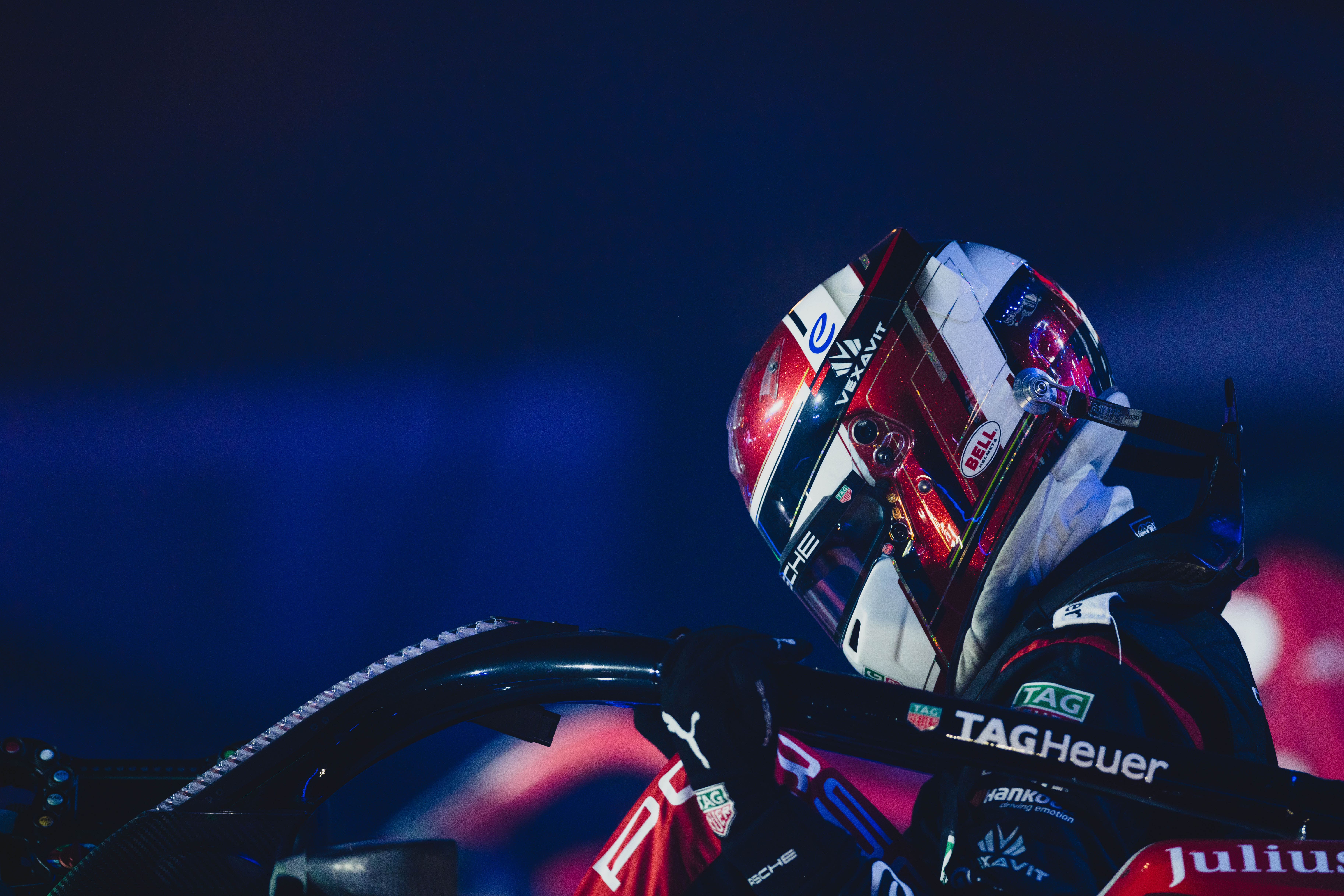 In season preview material The Race identified a powerful characteristic of Pascal Wehrlein's – that he simply has the capacity to run and hide from the opposition on occasion when his package is right.
That trait was manifested with devastating clarity in Diriyah during both races and while it is not unusual in Formula E, witness Mitch Evans at Rome last year and Jake Dennis at London and Mexico City, Wehrlein and Porsche's complete control must have been concerning for their direct competition.
The double trouble that Wehrlein and Porsche inflicted on them was so clinically achieved that it looked easy. It wasn't.
On each occasion he had company in Jake Dennis, ensconced in a similarly potent package. Yet Wehrlein was able to exploit some phenomenal traction and minimum speed advantages to remain in control at all times.
Both races were clear messages to the paddock that unlike last season, irrespective of circuit or conditions, the Porsche 99X Electric and Wehrlein are at the very least title challengers in waiting.
Jake Dennis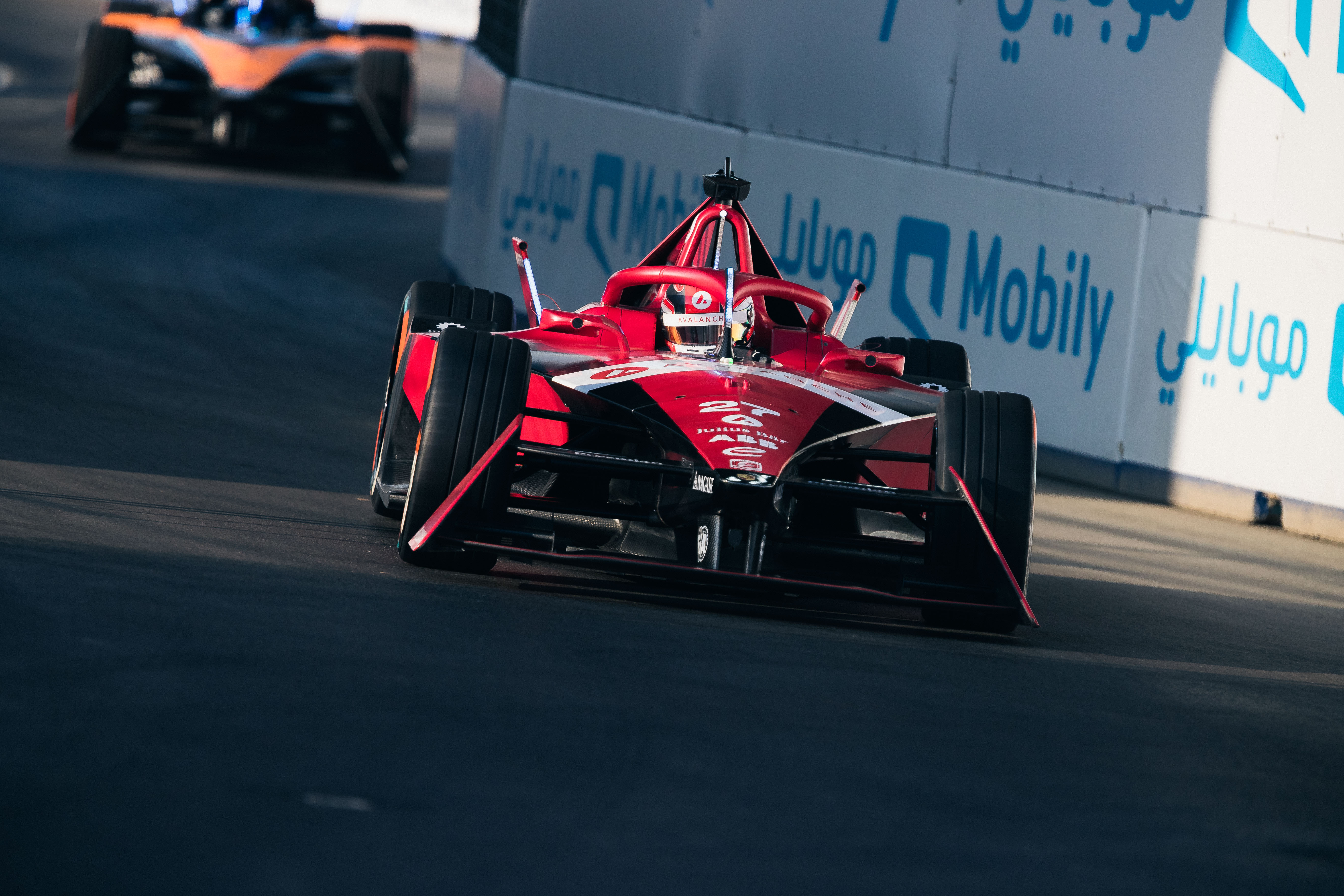 Wehrlein isn't the only title contender in waiting as Dennis confirmed this weekend by following up his imperious Mexico City E-Prix win with a brace of second place finishes from 11th and sixth on the grid respectively.
Just like Wehrlein, it didn't seem to matter where Dennis qualified, he was always going to make his way through the field and join the lead fight.
His overtaking and energy management were devastatingly comfortable and we're watching a driver who has confirmed he deserves to be considered among the championship's elite drivers.
He didn't quite have the pace advantage or track position to properly threaten Wehrlein on either day but he finished close enough to make you believe he could have won both races had he started ahead of Wehrlein. 
Sam Bird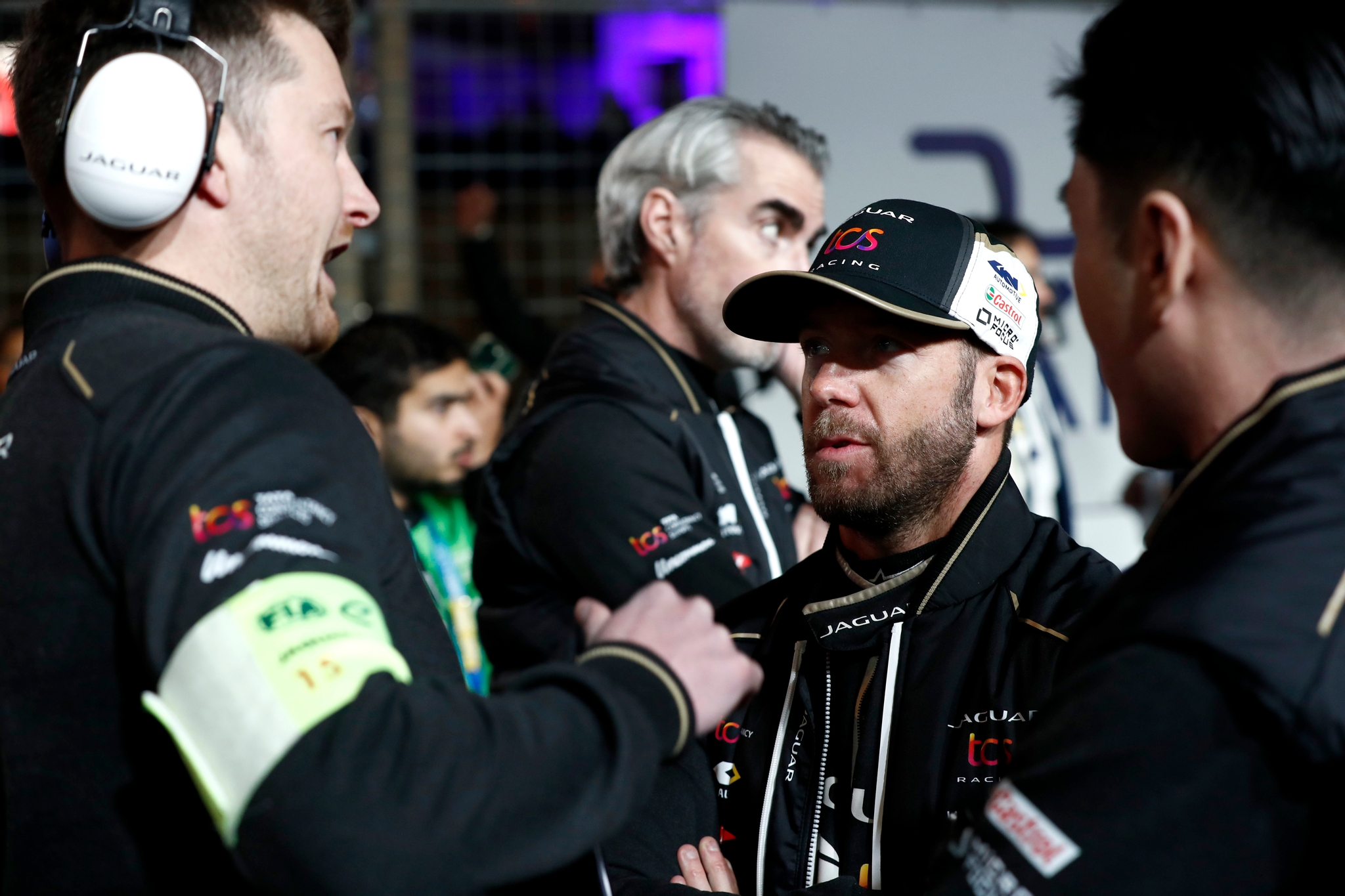 Sam Bird's 2022 season was miserable and painful from whichever angle you looked at it.
Here was one of the most successful, exciting and popular drivers in the series struggling to get anywhere close to a team-mate that he'd been neck and neck with in almost exactly the same car and powertrain the year before.
But thankfully the Diriyah weekend marked the return of the old Sam Bird.
Yes, there were mistakes in race two that potentially cost him a podium, but one day prior he'd driven a canny race to a first podium in a year and a half and on Saturday he was Dennis-like in his efficient energy management.
He was even able to overhaul team-mate Mitch Evans who'd started seven places ahead of him and Rene Rast narrowly denied him a brace of third places.
Bird still walks away as the best of the rest behind the dominant Porsche duo in the drivers' championship and scores 55% of the points he achieved last year in this one weekend.
NEOM McLaren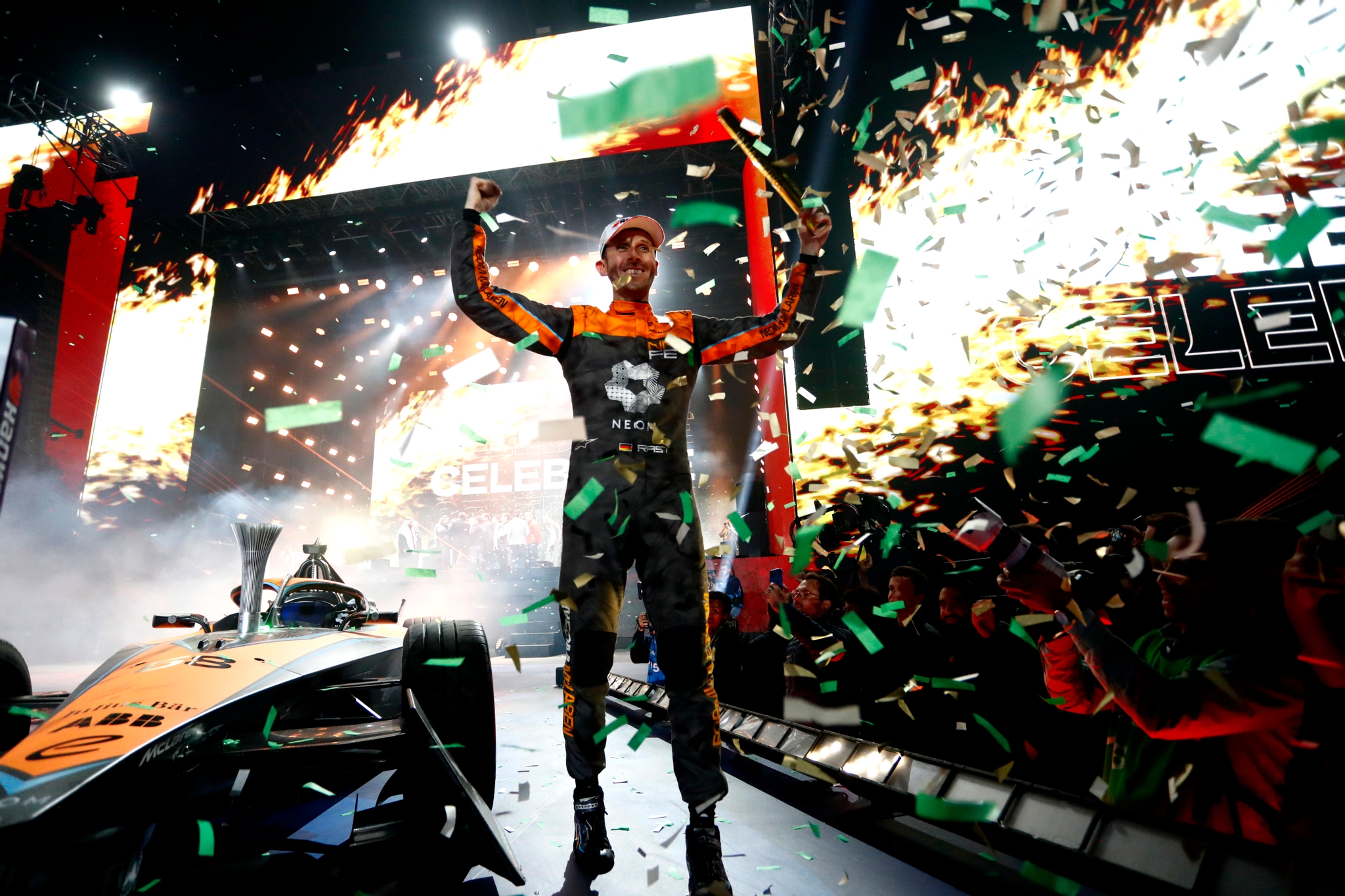 A pole position, four healthy points scores and a first-ever podium constituted a very fruitful weekend for Formula E's newest/old team.
That it was able to pull off this bounty haul in its second event was impressive but of course, there is the pervading copy-and-paste caveat to the team via its metamorphosing from Mercedes EQ to NEOM McLaren to be considered.
That though should not take away from a superbly orchestrated weekend.
It wasn't perfect. But when held up against the light of its powertrain provider, Nissan, it evidences a very sound job indeed.
While Jake Hughes continues to astound in his debut Formula E season, Rene Rast finally found his Papaya range and looked every bit the effective weapon he sometimes became at Audi.
The second race on Saturday which saw a third and fifth place finish via a brilliant Rast and a wily and resilient Hughes, had its moments of tension but strategically McLaren pulled it all on-side in the end via a little bit of luck with the safety car and Sam Bird's T18 mistake.
"I don't think we thought it would be quite so close together after the first corner," team boss Ian James told The Race.
"We knew that the Porsche and Jaguar-powered cars would be very strong, we expected them to repeat what they did on Friday, which they effectively did
"For that reason, we just needed to play it by ear a little bit and I think we struggled a little bit to pull the necessary gap for Jake in his first attack mode, but because Mitch had gone so early we had to react to that.
"We'll do the analysis and, as always, see if there was something we could have done better and undoubtedly find one or two things we could have improved upon.
"Ultimately, again, I think the way we managed the race, between the engineers and the drivers particularly, was as clean and as well managed as it gets."
Sebastien Buemi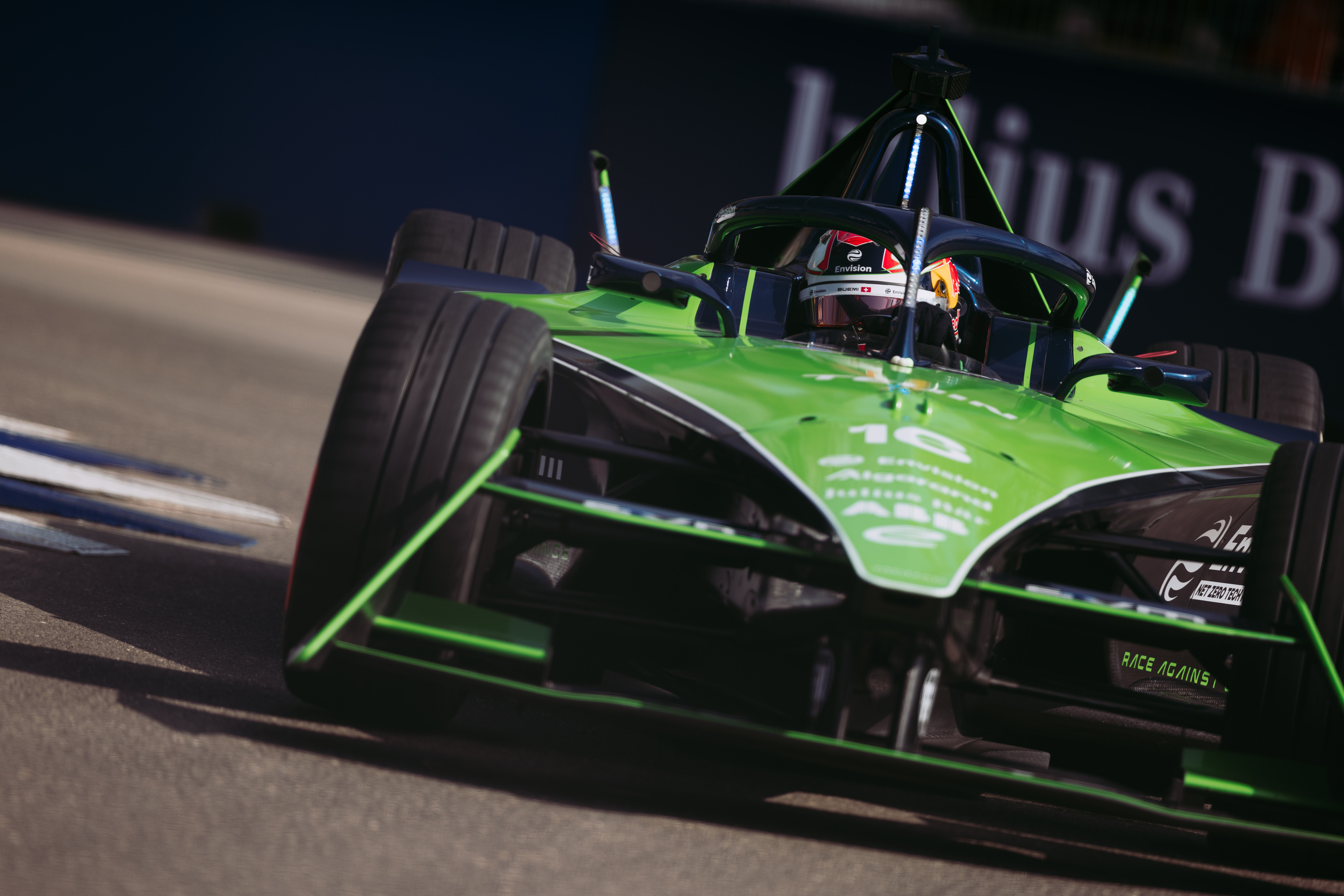 Much like Sam Bird, Buemi hasn't looked at his best in Formula E in the last couple of years – despite looking as sharp as ever in the World Endurance Championship.
There wasn't the major discrepancy to a team-mate like Bird suffered but there were just far fewer of the robust, devastatingly-quick drives we'd become so accustomed to.
But Buemi's switch from the factory Nissan team to Jaguar customer Envision now looks inspired.
He was well clear of incumbent Envision driver Nick Cassidy all weekend, secured his first pole in almost four years on Friday and collected two solid points finishes.
And we even witnessed some of the classic Buemi canniness when he recognised Hughes was slowing up Evans and used that as an opportunity to nick an extra place at the line on Saturday.
Buemi is having one of the best transitions of the drivers who switched teams over the winter and could be a regular podium threat for the first time in two years.
Dan Ticktum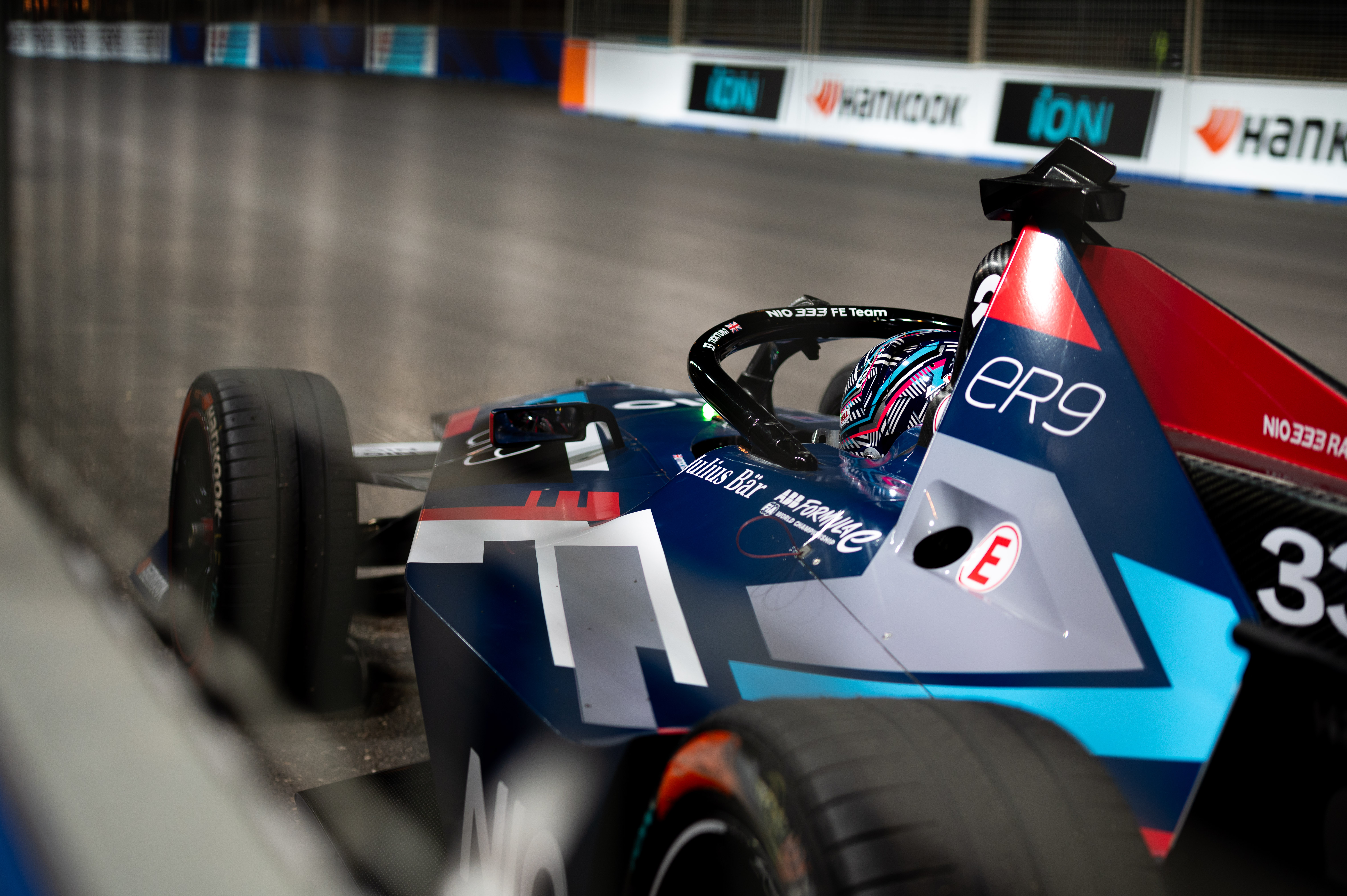 Ticktum was again excellent box-office material in qualifying at Diriyah. Razor-sharp reflexes were clearly on show but it would be unfair to claim him as just some kind of cabaret act.
His Saturday race was excellent and although slightly hidden was actually up there among the best of the lot.
His NIO 333 package is very effective on the brakes but lacks some efficiency compared to others, meaning that race strategy must have an element of savvy and conservatism.
It said much for Ticktum that he built a formidable race that was able to harness a point, which in the context of what Ticktum has at the moment was actually poorly rewarded for his and the team's efforts.
"It was about as good as I could have done," Ticktum told The Race.
"Our efficiency, if you look at the numbers, is very poor. I think what we did today, I said we maximised it yesterday but we definitely maximised it better today.
"It's a shame I didn't have the car I had today, yesterday, it was mainly just set up, I was just able to carry more minimum speed, I had a stronger front end so the minimums were better."
Losers
One half of the Porsche and Andretti Garage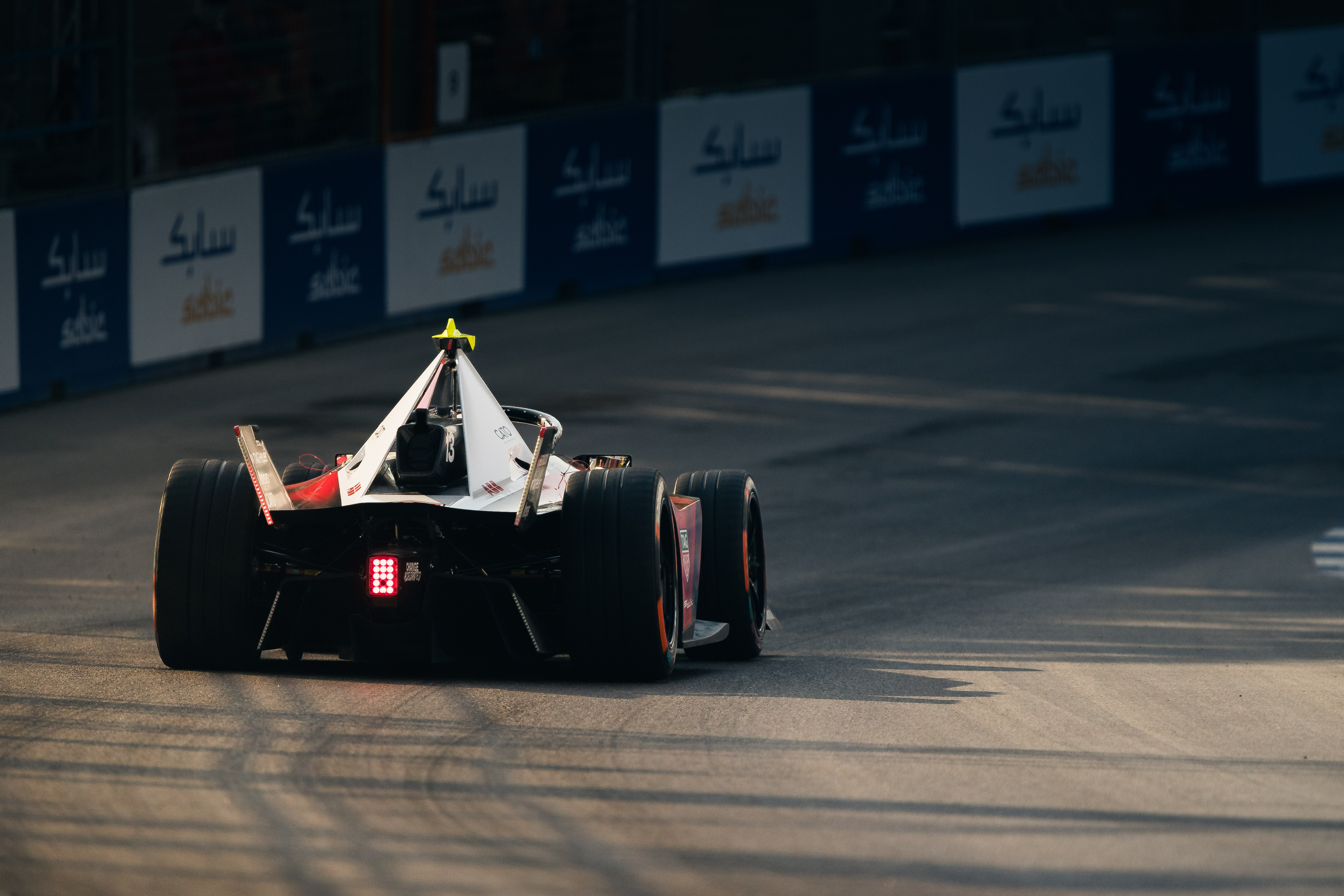 Seldom has there been such a discrepancy between drivers in the same team as there was between Pascal Wehrlein-Antonio Felix da Costa and Jake Dennis-Andre Lotterer in Diriyah this weekend.
It almost looked like they were driving different cars entirely at stages.
Lotterer at least grabbed two points for ninth on Friday but his day was really blighted by balance issues in qualifying that anchored him to a 15th place grid start.
A day later and it was even worse for Lotterer with similar issues centred around getting a decent set-up and he started 18th. While he raced well even a sniff of the points was out of reach.
Da Costa had similar woes. While he was unfortunate to become embroiled in the first corner melee on Friday, the following day was desperately disappointing as he started 17th and finished 12th in what was almost a mirror of Lotterer's travails.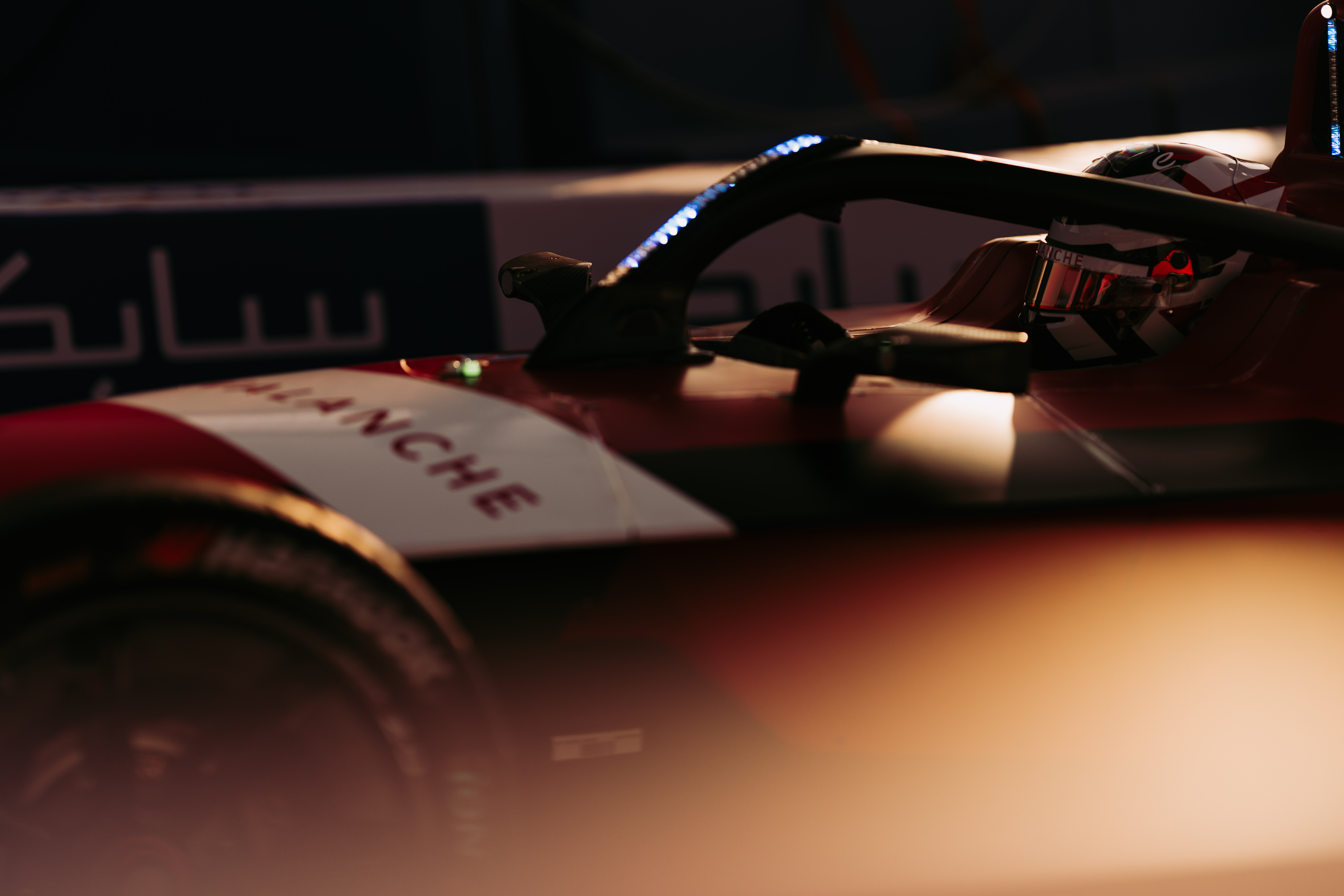 While it looks worrying on paper, da Costa is still learning new processes and cultures at Porsche, explaining to The Race that he felt "a lot better with the car with a team with my engineers here than in Mexico.
"Obviously, the result does not show that it's clear that we have an amazing package. Pascal is absolutely killing it, Jake (Dennis) as well.
"I am paying a small price for being a bit green with everything with the decision-making process with these guys. Even when I'm in the car, the proactiveness with a few of the tools that we have in the car, I mean, Pascal is nailing that side of things.
"So, his weekend is just progressing at a higher speed rate, which is normal."
DS Penske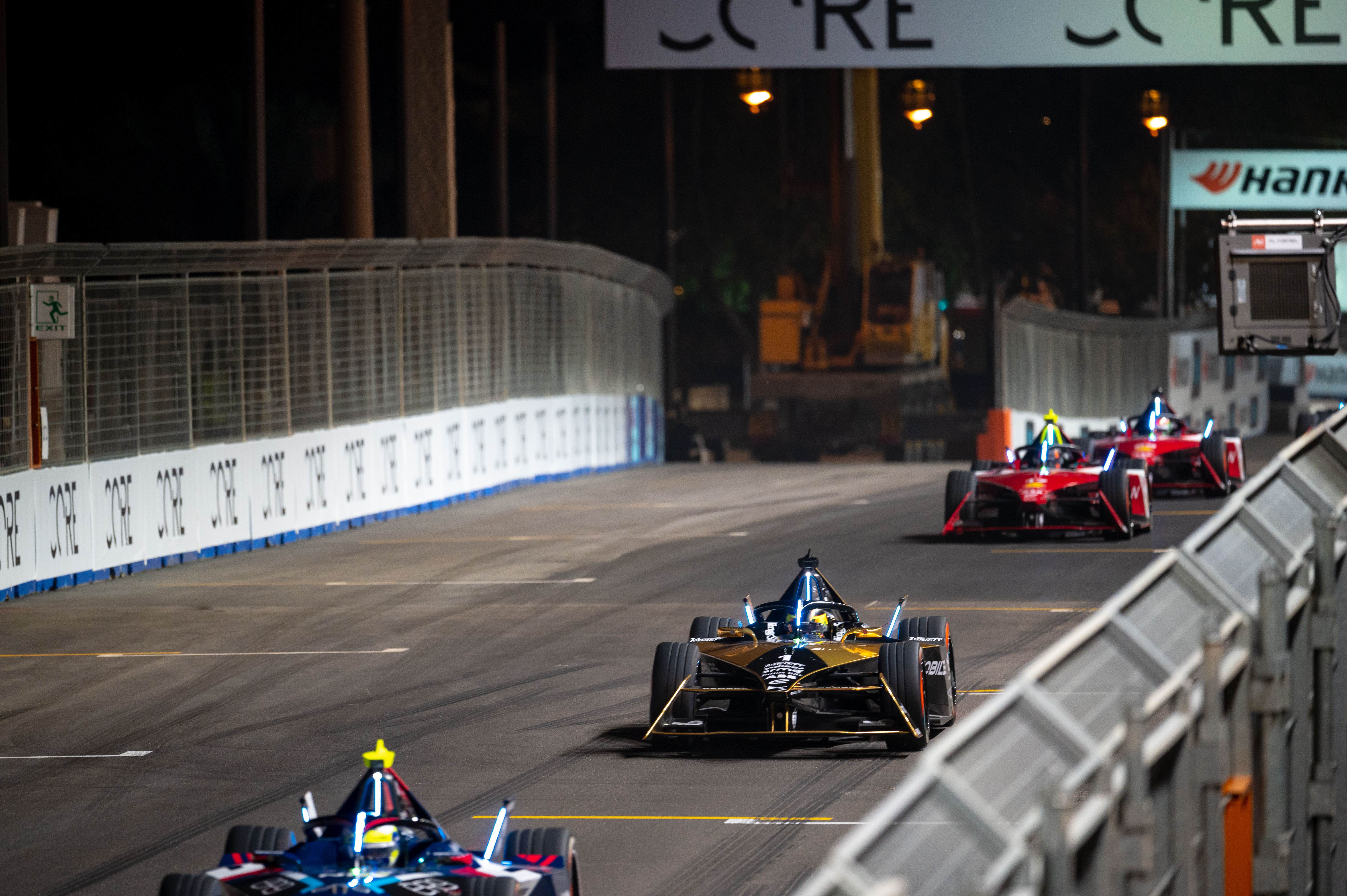 The award for head-scratching disappointment for the season so far has to go to pre-season favourite DS Penske.
Its Saturday was little more than a horror show as both of its drivers chased their tails to the point of madness, without reward or seemingly much hope for the season ahead.
DS-powered cars have traditionally struggled a little at Diriyah but clearly with different hardware and a new-look team, those facts bore little relevance for the here and now.
Jean-Eric Vergne's combative seventh on Friday was the sole highlight for a team that just looks out of sorts on perfecting their set-up and application of its package so far this season.
It's been a long time we haven't been in that position, where we lack pure performance and finishing in the points feels like a victory.
It hurts, there is no other word.
But it motivates us more than ever to come back to the top. We won't give up 👊🏼

— Jean-Eric Vergne (@JeanEricVergne) January 29, 2023
Saturday's race saw the team as little more than also-rans, and for the black and gold to be in that position was sobering.
Vergne looked to have little appetite for the race and droned to a completely anonymous 17th, while Vandoorne fought with a crippling technical issue to 11th at the chequered flag
"Let's say I lost my dash, I had no info, I couldn't talk to the team, I couldn't activate the attack mode," the reigning champion told The Race.
"So that's why I got disqualified in the end.
"I think we were actually looking very good on energy compared to the others but don't ask me how because nothing was working in the car."
It all meant that he tumbled down the order after a 24-second penalty was applied, underlining a dreadful weekend and one the team has to compartmentalise and learn from very quickly indeed.
Mahindra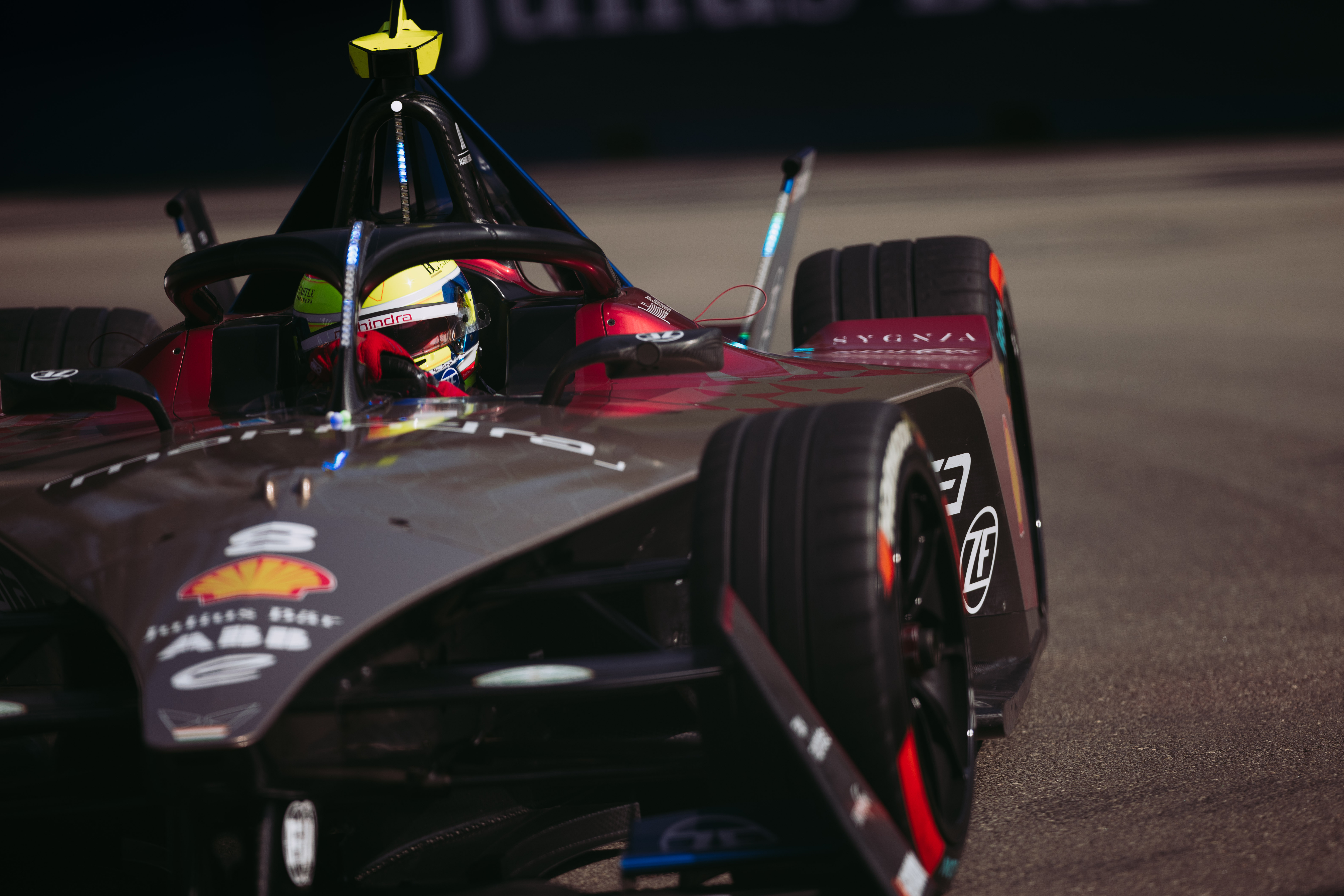 After a shining start that featured a pole and podium for new driver Lucas di Grassi, Mahindra came crashing back to earth in Diriyah.
It started brightly enough with both di Grassi and Oliver Rowland making it through to the duels on Friday but the pair were the two slowest quarter-final losers and unfortunately, it put them in the firing line for the first lap melee.
Da Costa ran into the back of Rowland who in turn whacked his team-mate di Grassi ahead of him.
Rowland was forced to pits for repairs while di Grassi went backwards and finished in 13th.
Things didn't get much better on Saturday for the team beginning with di Grassi clattering the barriers in practice.
Rowland narrowly missed out on the duels on Saturday but retired in the race after a rear suspension failure on his car. But while the Yorkshireman came away with another non-score weekend he still sees some positives ahead.
"Friday was good. I was second in the group but today[Saturday] 0.06s of going through again [to the duel] and the one lap pace is there or thereabouts," said Rowland.
"I'm still not happy with the car and I'm disappointed after that. I was really bad in that race but I don't know if it was already (breaking) from the beginning.
"I guess I was positive before that but the races seem way too difficult. You see what the guys at the front can do and we're a long way from that."
Di Grassi rued an alternative qualifying strategy that "didn't work at all" on Saturday, landing him 20th on the grid. He could only recover to finish in a lowly 15th place.