The milestones achieved by McLaren in Saturday's second Diriyah E-Prix hint at what could be a second, renewed phase of success for a new-look Formula E operation that's undergone a transformation over the off-season.
Both of its drivers, Jake Hughes and Rene Rast, contributed to those milestones by taking the first pole position and podium for the McLaren name in Formula E.
But team principal Ian James insisted McLaren must keep its ambitions in check for 2023 at least.
That is partly because the shadow cast by its previous iteration, as Mercedes EQ, is so vast in terms of victory silverware and championship triumphs.
Four championship titles in three seasons for the works team and 10 victories for Mercedes-powered cars in that time is a hard act to follow and James said he and the team are under no illusions that any notion of similar success is a steep ascent.
"This team, and this was one of the things we discussed last night, we have to keep our aspirations in check because of the success we've enjoyed in the past," he told The Race on Saturday.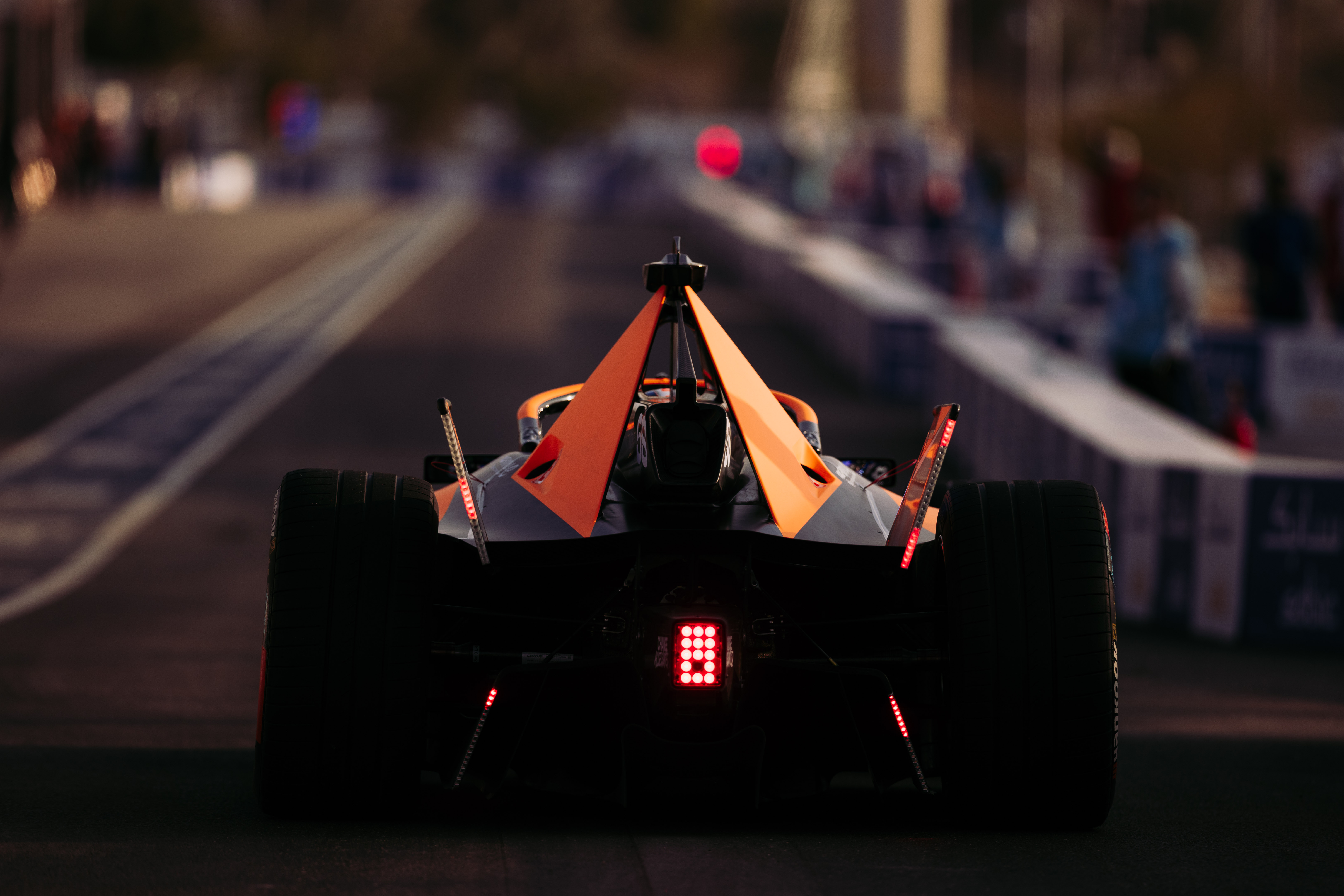 "We're coming to this new generation, the competition has got tighter and tighter, the core of the team is still very much there and we've added to that with two phenomenal drivers.
"Jake and Rene are really starting to come into their own and that gives us a lot of faith in what we can achieve in the future."
That, as James hinted at, was made clear by the team's improvement in pace from the first to the second race in Saudi Arabia this weekend.
The braking capabilities of both Hughes and Rast were right at the sharp end of the field throughout the racing but they appeared to have a disadvantage to the Porsche-powered cars of Jake Dennis and Pascal Wehrlein, particularly on traction out of slow corners and on minimum-speed performance.
"We learned a lot from yesterday's race," admitted James of the Friday race, in which Rast came home fifth, three places ahead of front-row starter Hughes.
"From our own admission, we weren't on top form, it was a bit scrappy.
"We worked hard overnight really in refining our processes and making sure we can get back to our best and I think we demonstrated that today, so I'm hugely proud of what they've achieved."
Rast endured a difficult start to the season earlier this month and confessed to The Race that he was "quite down after Mexico City", where he was never a threat for points.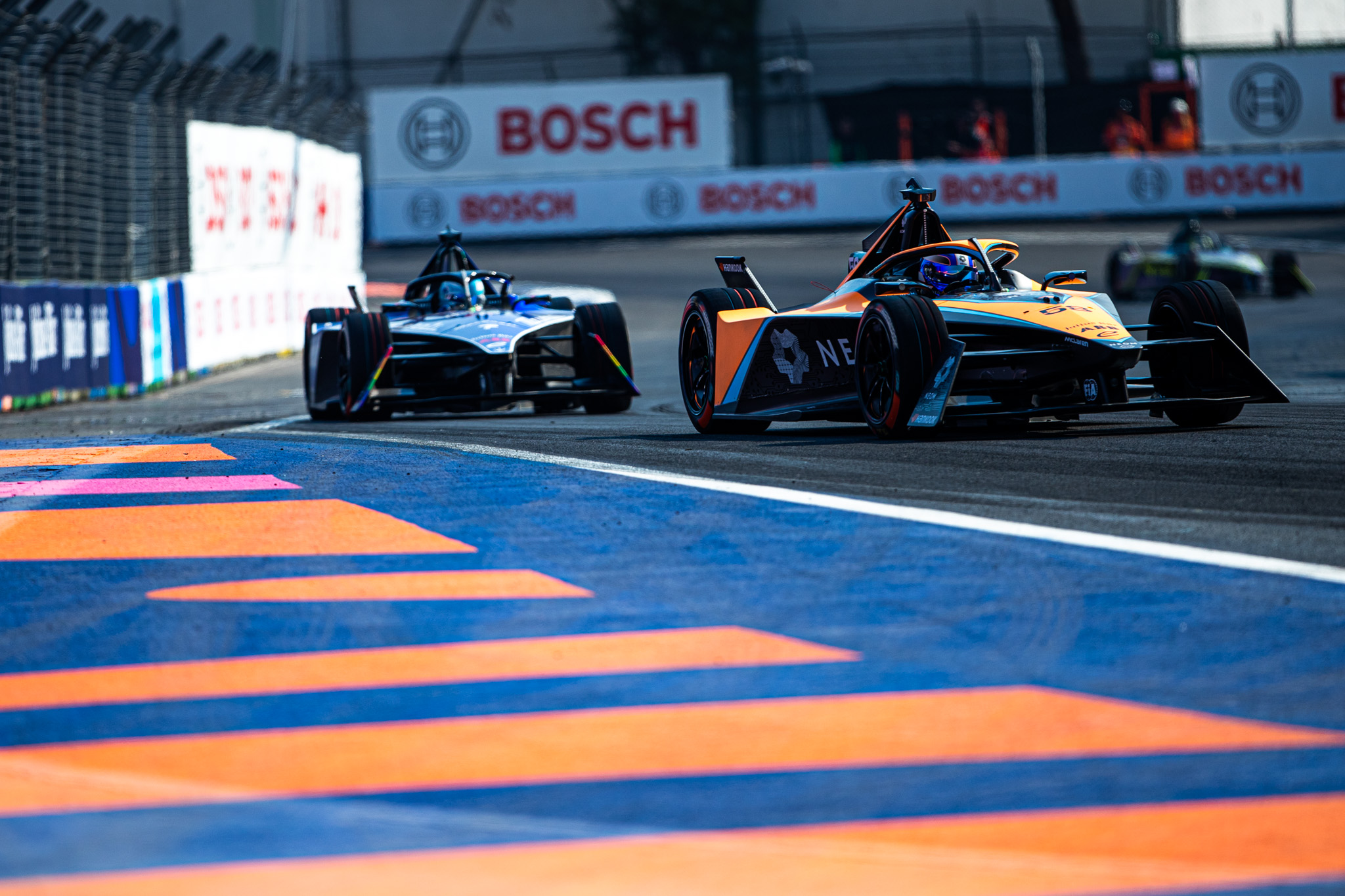 "Obviously missing out on pace and just trying to find out why and also coming here on Thursday with no pace, for me it was tough to understand the car and to get going," he said.
"Now, I'm on a good road, but still there are things to improve, especially in efficiency for us, but I'm feeling much more confident now with the car."
The way Rast kept in the hunt for a podium in Saturday's race, despite being energy-poor compared to Sam Bird's Jaguar, was aided in some part by the safety car and then Bird making an error under braking for Turn 18 after putting a move on the McLaren.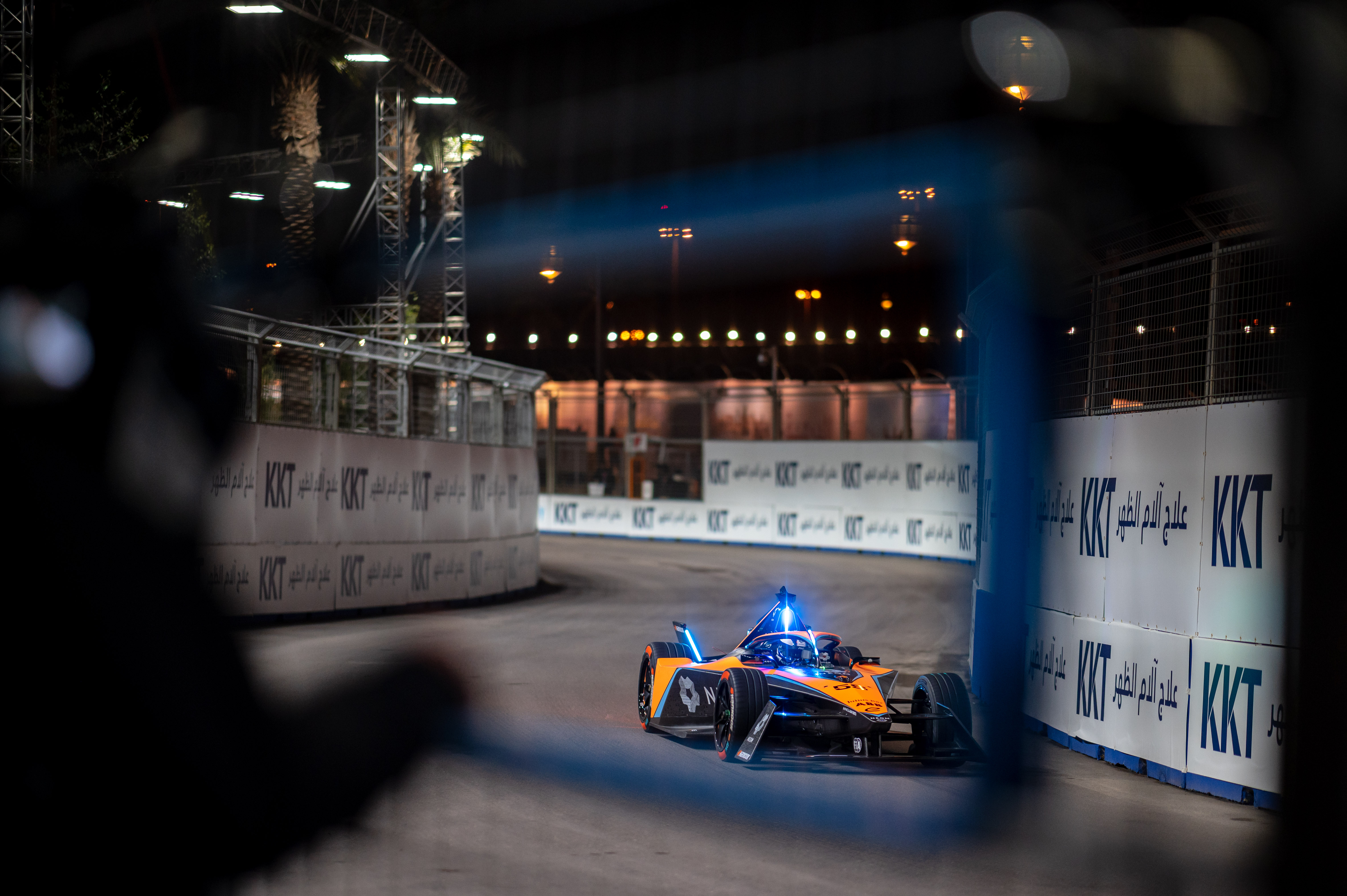 "They told me that he [Bird] had 3% more energy, but at the end of the race due to the safety car, the race got much quicker," said Rast.
This ensured that his lifting off points were shorter because the race became a flat-out sprint race.
"Even if you have more energy, it's very tricky to pass," explained Rast. "So obviously this ruined his race a bit because without the safety car he would have been on the podium easily, but sometimes you have to be lucky."
Fifth-place finisher Hughes meanwhile has proved to be the sensation of the season so far, starting no further back than third in his first three Formula E races.
He cut a measured, if slightly rueful figure after the race, although he was able to caveat any personal disappointment he felt, after going from pole to fifth, by rationalising the short journey the team has travelled since its first tentative laps with its Nissan car at its Bicester Heritage base last month.
"After Mexico I was thinking that at some point this year we looked, especially after yesterday, like we had pretty good one-lap pace and have done so far this year," said Hughes.
"I wouldn't have gone as far to say that we would expect a pole [in Diriyah] but we thought we would have the chance to get it at some point.
"The race pace, however, I think we've seen in both Mexico and here that we don't feel like we're the absolute strongest, so I think today starting first and third we were slightly confident we would get one car on the podium, which is what happened.
"Actually, our goal before the race was to get one car on the podium, one in the top five.
"That's pretty much what we did and I think with what we have and the time we've had with the car, to understand it, I think we're executing it really well."
Hughes also confirmed that his slightly slow launch from the start line was down to poor traction off some of the painted surface on the grid hatchings.
"This blue paint that they've put down, I think it's the sponsor, the Allianz sign, on the front of the grid, it's so slippy," he said.
"I had a good launch and then I got a load of wheelspin when I went over the blue paint.
"To be honest, I wasn't too disappointed to be in second at Turn 1, I think it was a good place to sort of start saving energy through the race."