Porsche's devastating pace and efficiency in the hands of Diriyah E-Prix winner Pascal Wehrlein and Avalanche Andretti's Jake Dennis will send a few shockwaves through the Formula E paddock.
Wehrlein carved his way through the field from ninth on the grid to hunt down several cars before taking the lead from third-place starter Sam Bird's Jaguar.
But in the final phase of the race, Jake Dennis threatened to eclipse those heroics with a potent surge that saw him rise from an 11th place start to apply huge pressure on the factory-run Porsche.
That they were both able to make such efficient progress owed mostly to the phenomenal race pace that they excavated from disappointing qualifying periods.
You can't overtake in Gen3 as you could in Gen2 so the theory went. That concept obviously wasn't listened to by this pair.
Wehrlein just missed out on making it into the qualifying duels, while Dennis made a mistake at the final chicane, the second time in consecutive events he's made an error in the qualifying period.
Yet, all this did was probably just delay the inevitable. Two Porsche-powered cars were coming through whether the rest of the field liked it or not.
Wehrlein acknowledged that he was slightly fortunate at the start when Mitch Evans' lock-up triggered a first corner melee in which both Mahindra's of Lucas di Grassi and Oliver Rowland and his own team-mate Antonio Felix da Costa were severely compromised.
He sprinted from ninth to sixth as a result and then soon realised he had a platform to shine, just as he had in Mexico City a fortnight ago.
Dennis meanwhile was also making hay, taking di Grassi before settling into a rhythm in which he found the confidence in his Porsche package almost as much to his liking as it was in Mexico City.
Soon he cleared the McLarens of Jake Hughes and Rene Rast before vanquishing Sam Bird's Jaguar and homing in on Wehrlein.
Both he and Wehrlein were revelling in the handling and efficiency of their cars, in particular the incredible minimum speed of the Porsche 99X Electric.
This is one area where the folks from Stuttgart have a clear advantage right now.
"Having a good minimum speed is crucial because then you need to use less energy on the straights if you're fast in the corners," Wehrlein told The Race.
"But then also on the system side, there's a lot to optimise and to work and improve on with the brake settings and how you recuperate the energy.
"You can't really say you have a good minimum speed. That's why you're super-fast. It's a combination of many things. It's not one area, it's everything is connected to each other and everything needs to step into each other.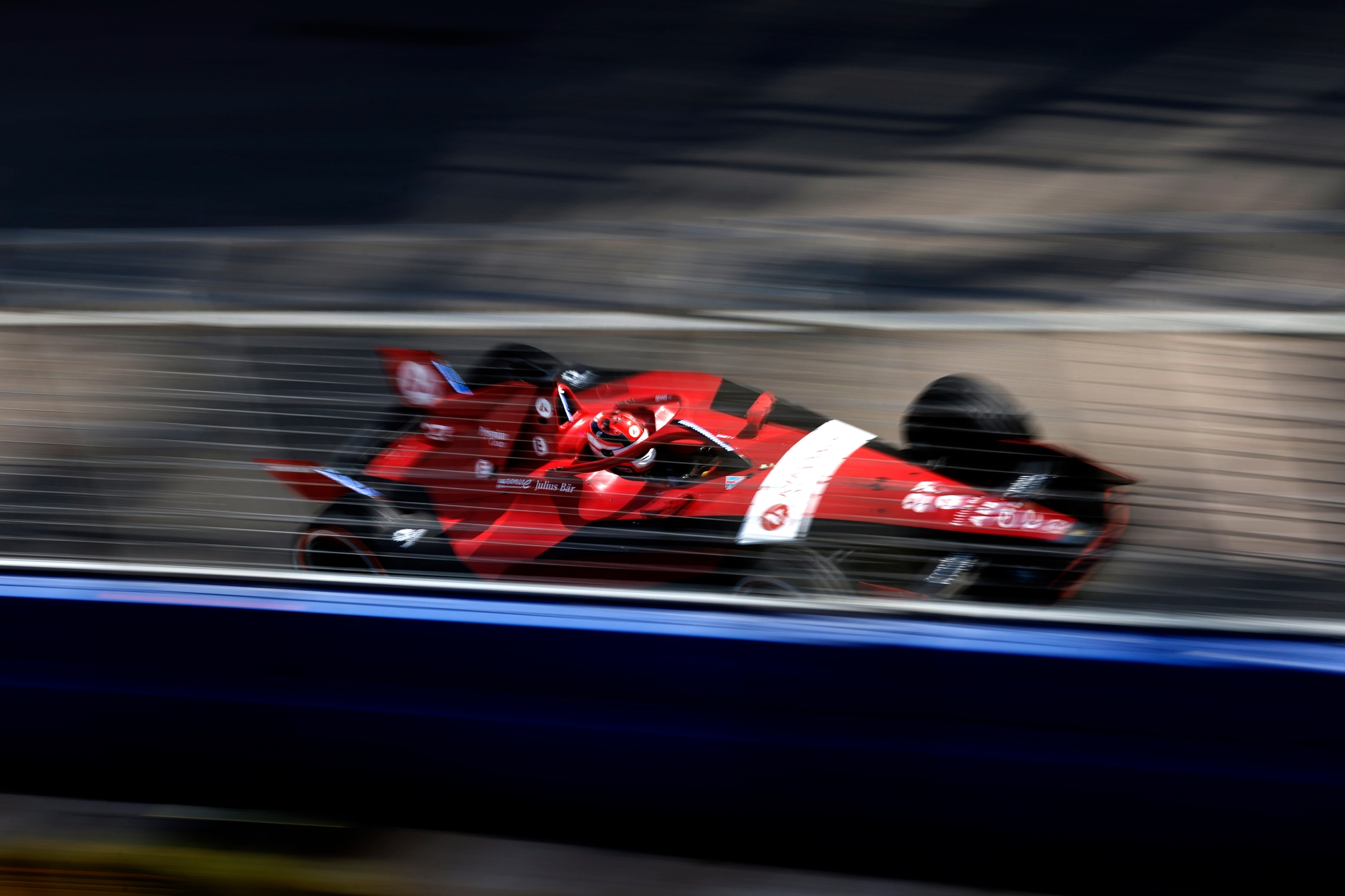 Dennis largely concurred with Wehrlein's points but intriguingly suggested that an area that needed to be improved on is the braking where he surprisingly declared the NIO 333 and McLaren-Nissan to be among the best packages out there.
"I think one of the weakest areas for us at the moment is braking into the big stops," Dennis told The Race.
"Obviously when you're doing race laps you don't really brake all that much and it sort of reduces our weakness, whereas obviously in qualifying we need to do a better job there.
"I think the NIO and McLaren are on another level in that department.
"Obviously they have their weaknesses elsewhere, but in the braking zones whatever they have with their systems is seriously impressive.
"We have room for improvement, which is good, we know where we need to improve as a team and we'll keep chipping away at that."
Wehrlein has been through what he calls "a lot of ups and downs with the team" and he's quick to point out "how important that project is for everyone."
"I think we all weren't really sure after Mexico, if it's a Mexico-specific performance," he added.
"Or if we're actually really looking that strong in the race, especially. So, it's a great relief for everyone that also here the performance seems to be really good."
As the race came to a conclusion and Dennis postured intently behind Wehrlein's rear x-wing he started to daydream about a possible Hollywood last-corner smash and grab.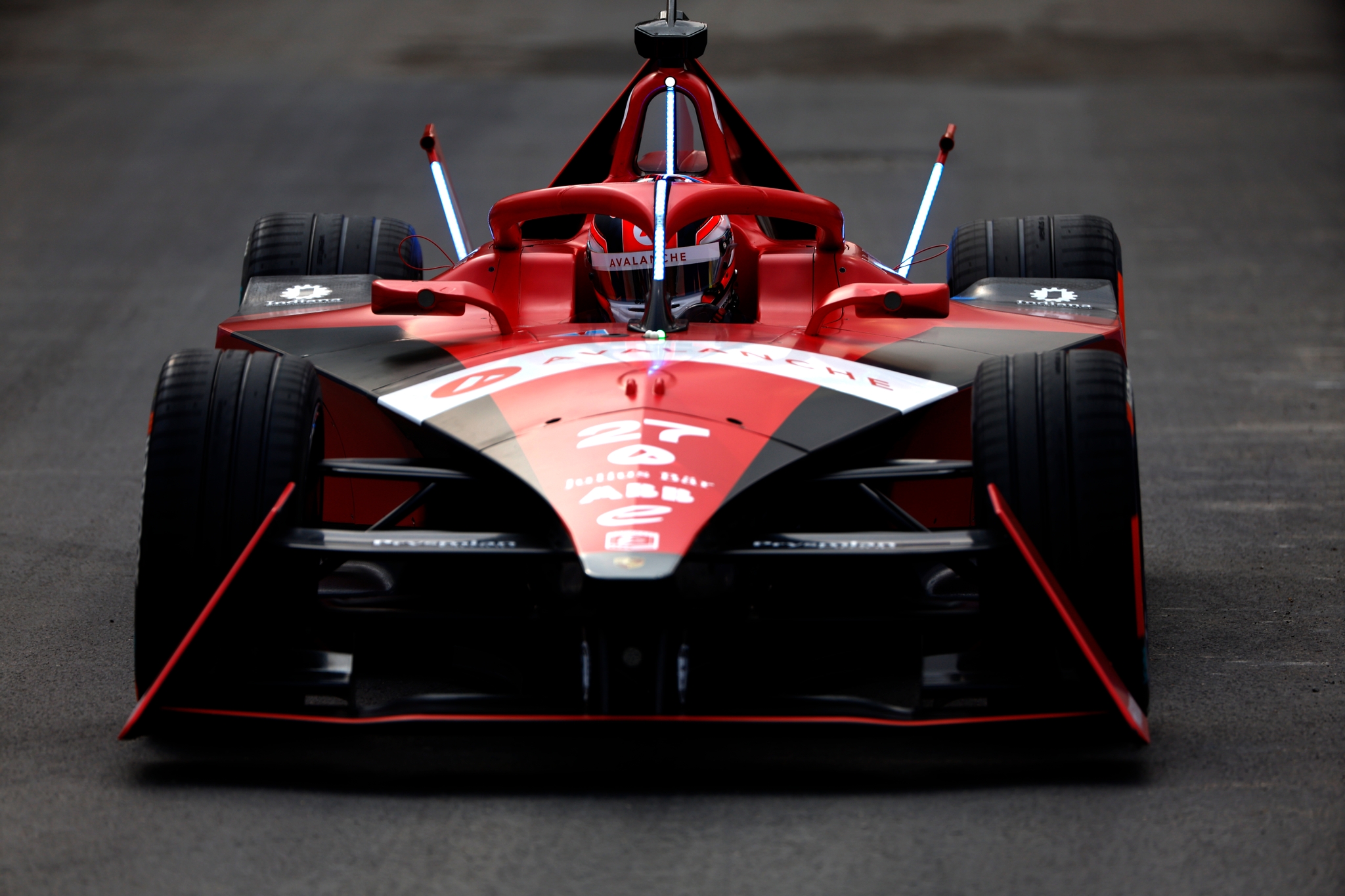 "I was actually surprised with how early he lifted (at the final corner)," said Dennis.
"I didn't think I actually had that much more energy because I was spending more and more obviously catching him.
"Then I got told I had half a percent around about five laps to go and then he had a really big lift into the final corner but I was never going to send it.
"But the last corner is actually really weird tarmac, whatever it is, it's super slippery and if you make one mistake you'll run out wide, so I was hoping he'd do that but after doing it for 39 laps he's not going to make a mistake then.
"It would have been a 'Hollywood move', worth a sniff maybe, but at the end of the day it was a great 1/2 for Porsche power."
The result ensures that the pair sit atop their competitors in the early points standings by 21 and 20 points respectively, with Dennis leading Wehrlein by 44 points to 43, while Sebastien Buemi is the nearest challenger on 20 points.
As it stands, if Porsche and Avalanche Andretti find their qualifying feet on Saturday afternoon, then a repetition of the historic Mercedes powered 1-2-3-4 exactly a year ago seems almost a foregone conclusion.