Just a brief look at parc ferme in Mexico City would have told you that drivers earned their corn in the first Gen3 Formula E race. Their sweat-soaked and flushed faces made it clear that a new physical dawn had also broken.
Granted, the thinner air had some impact here, so too the grippy surface particularly around the Peraltada, yet really the physical exertion matched with the brutalising mental aptitude needed for Formula E took something of a toll on some drivers.
The power-to-grip-ratio is unbalanced with these cars and it ensures that exact optimisation is something that teams will be addressing all season long and probably beyond.
There is no power steering assistance and, while the races are just south of an hour, the lower-speed exertions on inputs are significant.
Now with front driveshafts, the torque that the Gen3 cars produce results in a great deal of energy going through the steering wheel. On initial steering inputs these things aren't too taxing but at chicanes and hairpins they need a good old heave.
That was one of the contributing factors as to why Robin Frijns was injured in such a brutal way in Mexico. It wasn't the cause of course, because clearly that was a slight misjudgement from the Dutch ace, but more that the angle in which he was turning the car and his steering input when the wheel-to-wheel contact happened with Norman Nato's Nissan meant his left hand was mashed so horribly.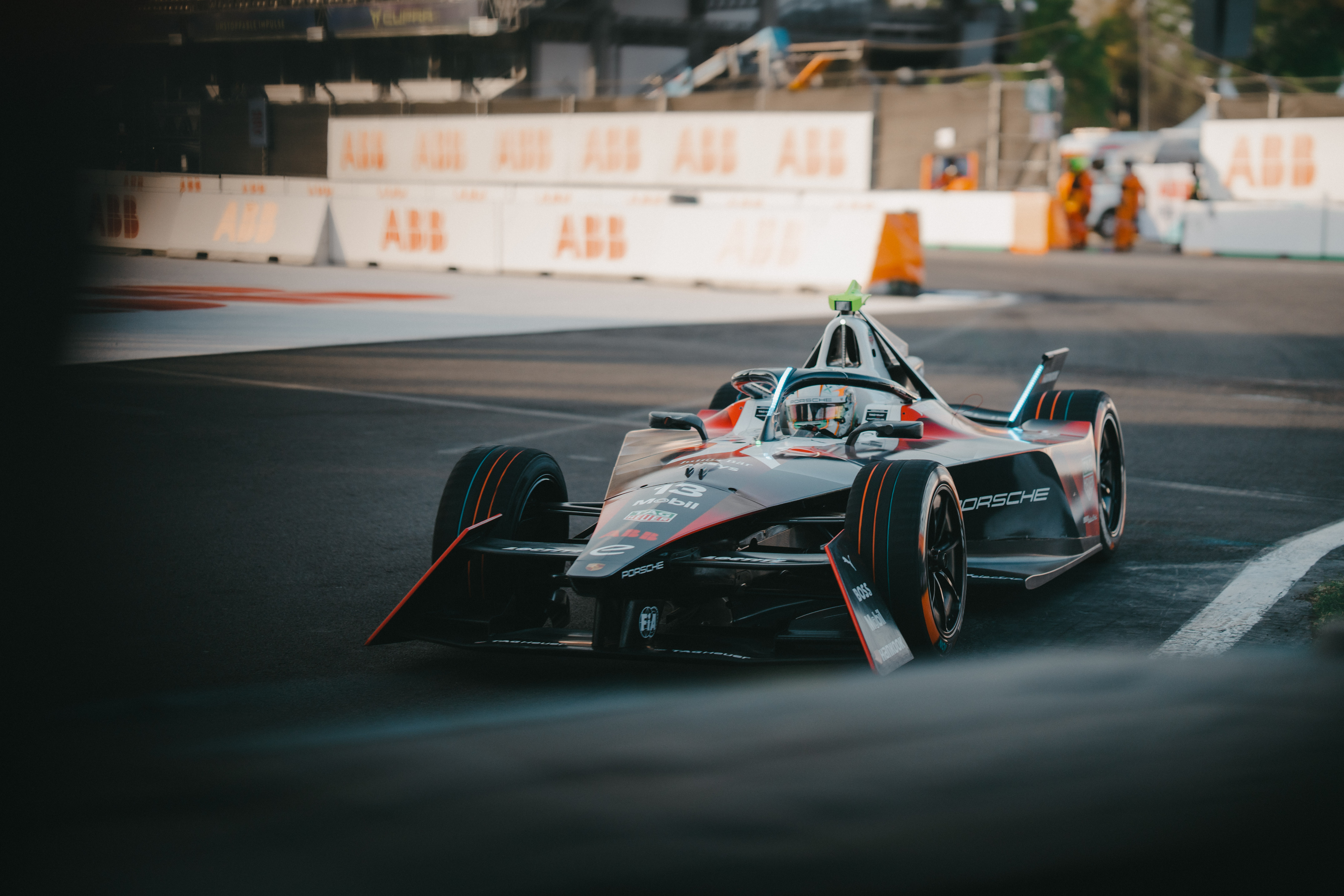 The Valencia test was physical too but there is less running there than there was at private tests, where 12 hours of running is not unheard of.
"These are long, long days," Porsche's Antonio Felix da Costa tells The Race in Diriyah. "We're doing over 500km in a day. I was already getting completely destroyed in those private days, so it wasn't a surprise to me that Mexico was going to be any different.
"Actually, we do a lot less running in a day [at an E-Prix]. But what I did realise is we're a bit more tense, and intense, and the adrenaline is there of course too. It just takes a bit more out of you."
The specifics are interesting because there is a lot of steering movement, "plus the more you steer, the heavier it gets," adds da Costa.
"It's not related to downforce, just mechanically speaking.
"Also, we're on the low-grip side of things. When you go to Valencia or you do a full three tests in Calafat, the track ends up gripping up. We're now on race days and it's everything in a day, so the tracks are low grip.
"To put the traction down is so hard, you're just so tense, and you're trying to be super precise with your hands and your right foot. From toes to head, you're just tense."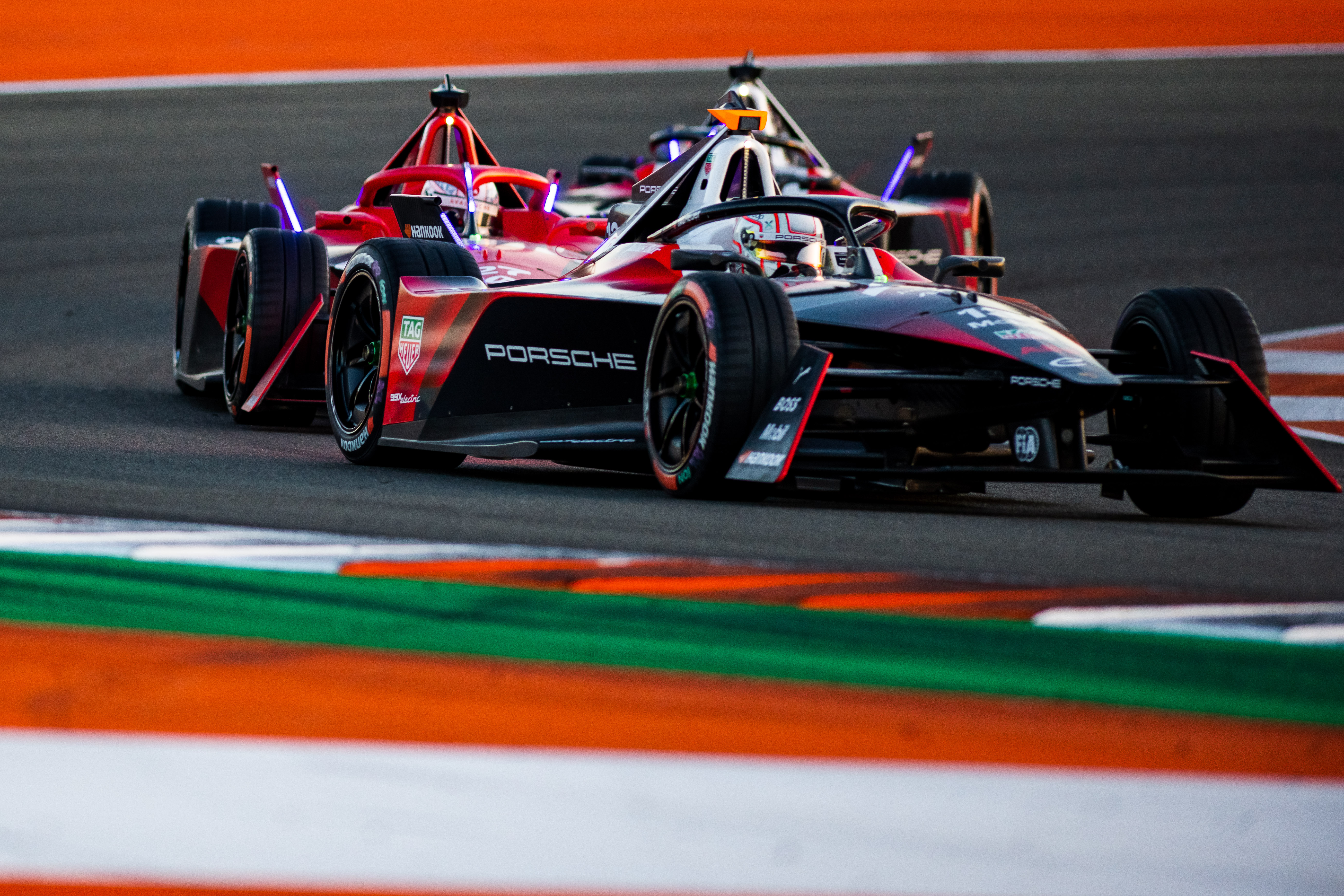 Da Costa makes an interesting point. The styles of driving in Formula E are vast and varied.
Jake Dennis, a kind of Formula E Jenson Button, is all precision and flowing grace, while da Costa's team-mate Pascal Wehrlein, for all his aggression in finding limits, doesn't seem to have to "think too much" from a driving point of view when tackling the new Gen3 challenge, according to da Costa.
That's the new way of driving, but what about the new style of racing wheel-to-wheel?
This topic is one that we saw relatively little of in Mexico City but at Diriyah this week it is likely to become a starker test.
Some drivers are known to be apprehensive, after seeing Frijns' accident, as to how and where they can place their cars in specific parts of the circuit. The jeopardy is real as Frijns found out so terribly to his cost.
But da Costa has another interesting take, saying that he doesn't think "having the fear of getting hurt will stop overtaking".
"What happened to Robin in that first lap, it's something we've seen in that corner before," adds da Costa.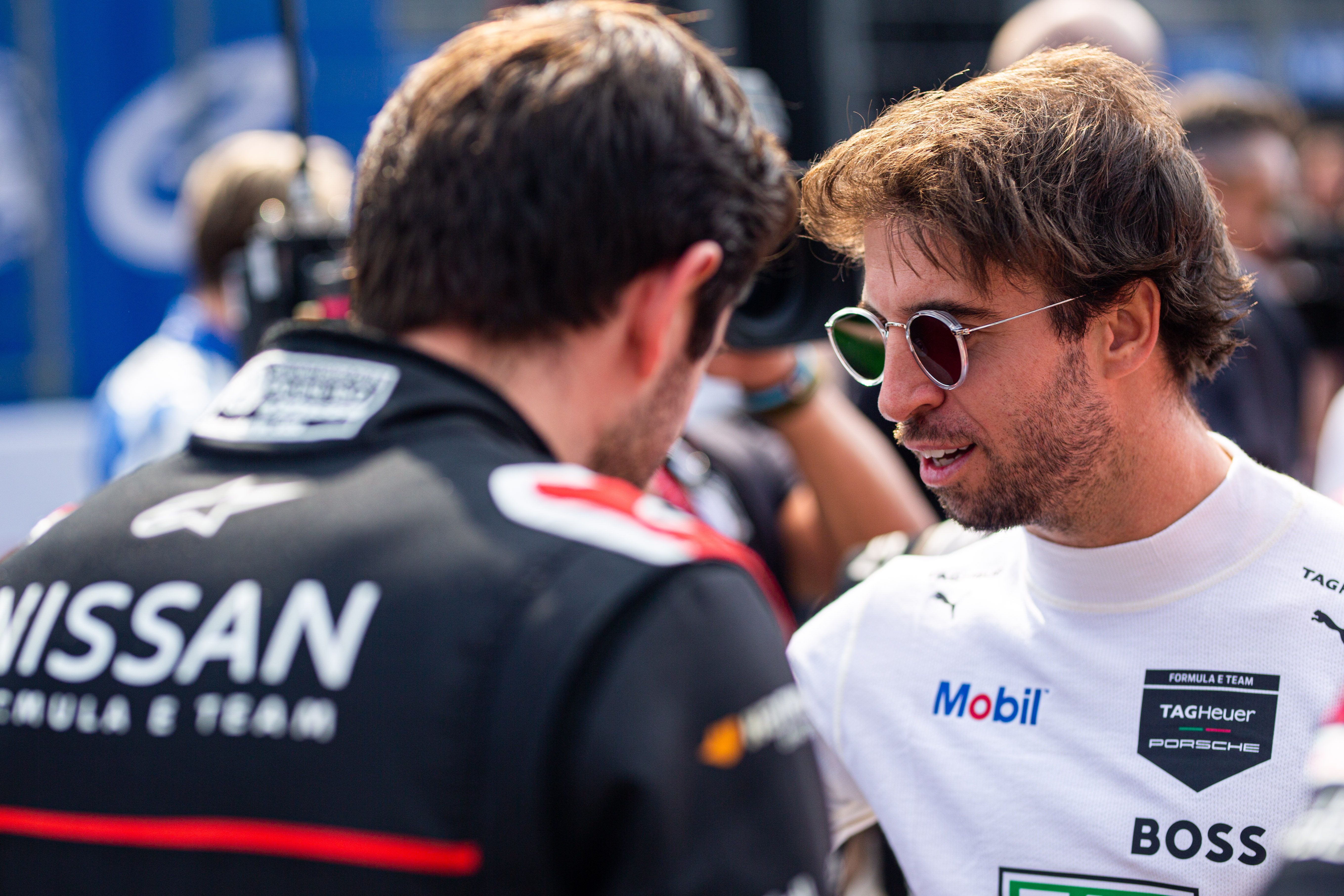 "Things are getting bunched up a little bit and the thing is with previous cars, especially the Gen2 with the wheel arches, there was a lot of carbon in touch with other bits of carbon.
"Now it is properly wheel-to-wheel and that really made the steering wheel bounce out of his hand in a very fast way, which is what hurt him."
A side of da Costa thinks that if it "makes us behave and be a bit more conscious and liable for our control of our car then I don't see it as a bad thing".
"If I'm honest, for sure I don't want to see anyone getting hurt as what happened to Robin really sucks," he says. "But Norman did nothing wrong and it ended his race too.
"We haven't seen any lateral contacts yet and when those happen it will be a different outcome than Gen2, 100%. Because the wheels can now interlock and in the past they couldn't, so there's a few things we have to learn on how to race wheel-to-wheel with these cars.
"A few mistakes will have to come along the way for everyone to learn with them so I'm not blaming anything on Robin or the cars, it's just how it is. And I can see it with F1, F2 and F3 also."