The early-season formbook in Formula E can either be read as a portentous manifesto of gloom for non-Porsche powered cars or a pulp fiction romp of one-off achievement.
This early phase of a completely fresh rules set is one that squeezes engineers vice-like at present, tightening all their skills into making the most from a completely different ball game.
Porsche-powered cars held a clear advantage over the course of the qualifying and race track time in Mexico City a fortnight ago. The German manufacturer has long had an edge at that particular track – the stunning 1-2-4-7 earlier this month was foreshadowed by it having scored a first pole there in 2020, and a first win the next time Formula E went to the track in 2022.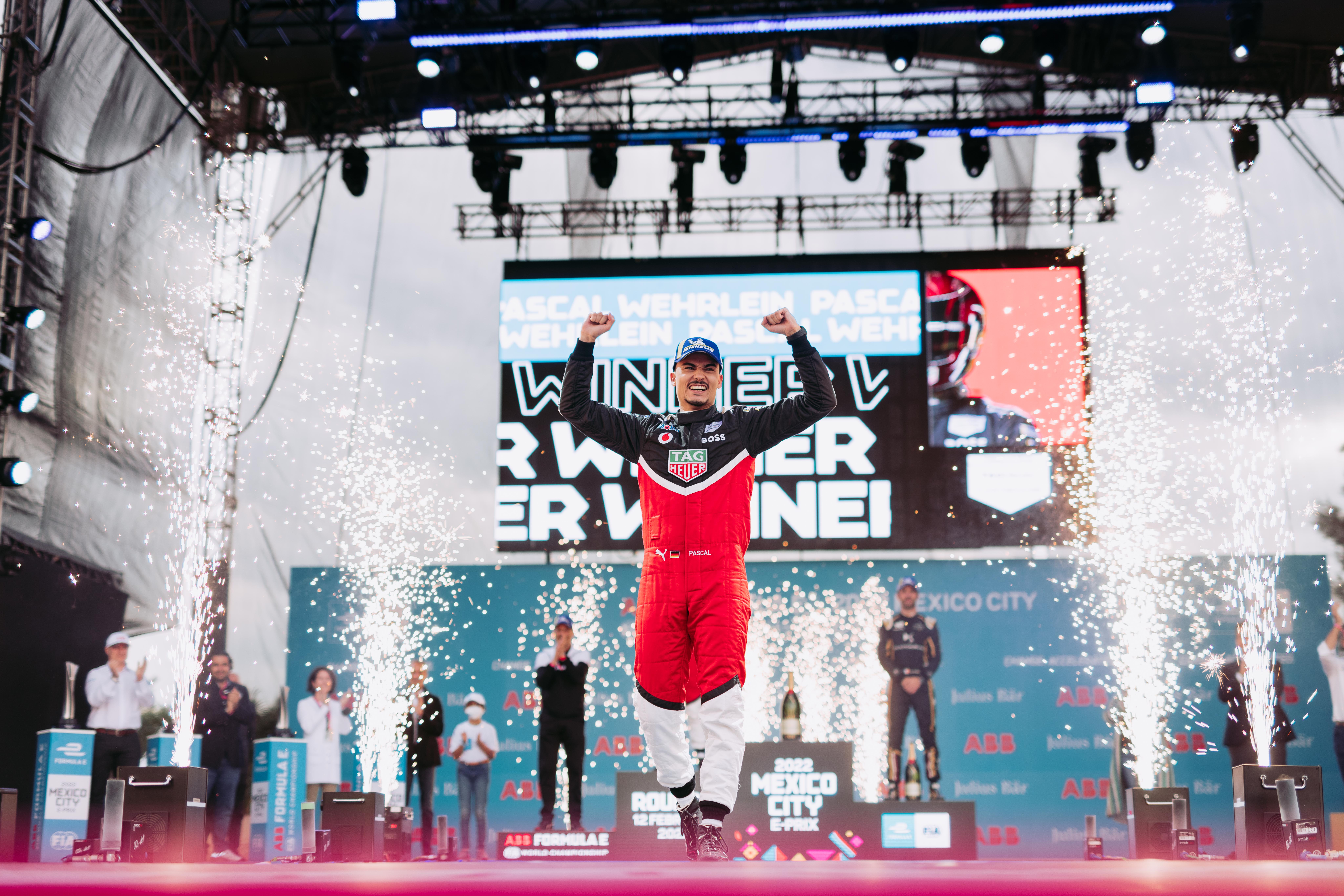 It's like Porsche has a trick with the altitude there, some intangible skill of bending the thin air to suit its package. Of course, the truth is much more prosaic than that.
It's part how it manages the vehicle dynamics of its cars and part on how operating at a tight and consistent level can pay dividends.
Porsche hasn't always been able to do that at races in its three-season FE history so far, but Mexico City's abrasive surface and Porsche's preparation in how best to use it paid serious dividends in the Michelin days.
Now, in the Hankook era, it clearly used some of the same forensic preparation to get an early advantage over competitors.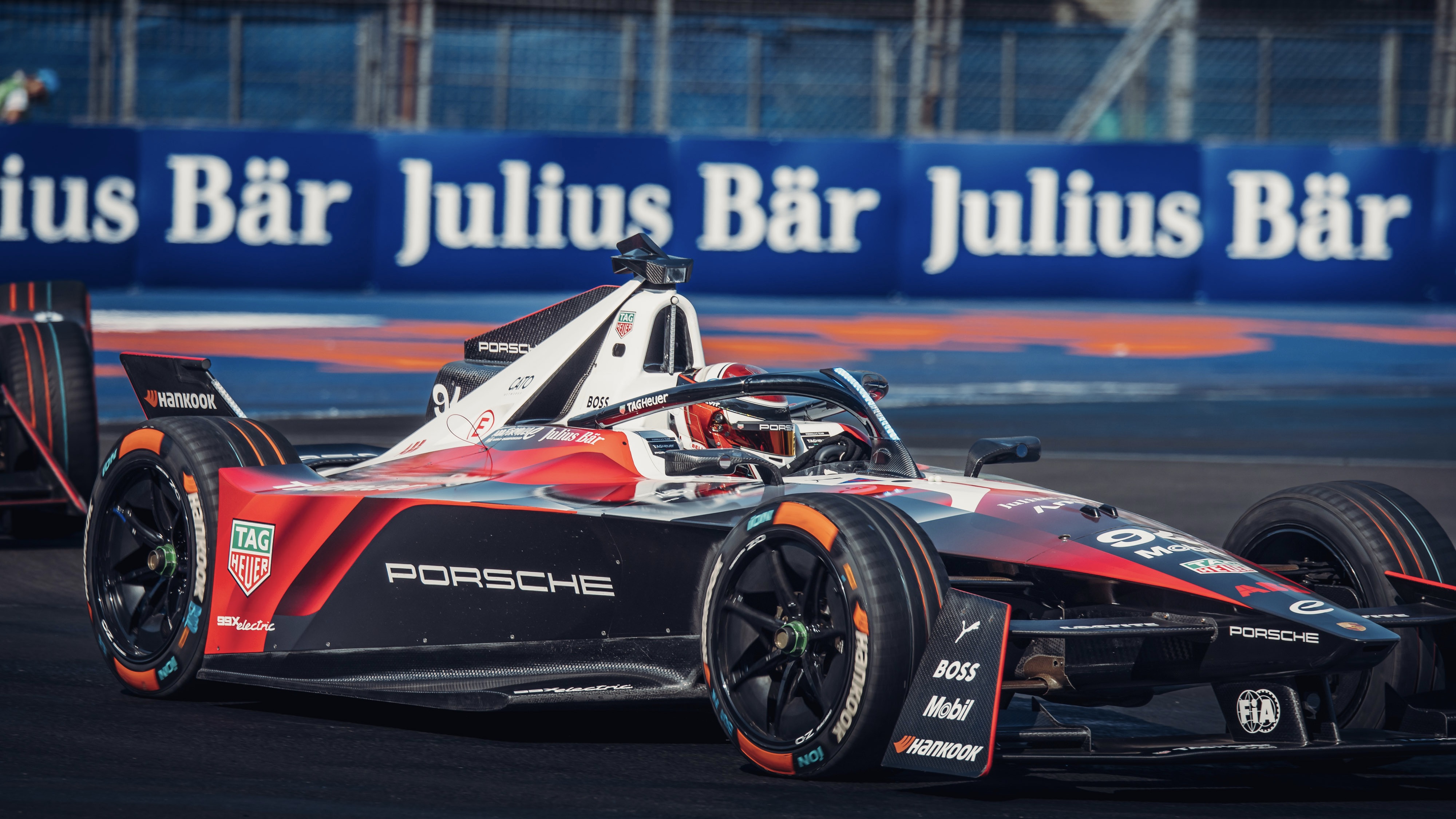 But Diriyah this weekend will be much harder for Porsche and Andretti. This is a track completely different to Autodromo Hermanos Rodriguez.
A sculpted gem of a circuit that undulates its way around the original home of the Saudi royal family, it feels like it deserves a regal status. In reality it's not so much stately, more of a white-knuckle ride.
The practice sessions will be absolutely crucial. Teams and drivers are still finding their way with these Gen3 cars and will likely be doing so for the majority of the season. This will benefit the bold. Bedding in and building momentum over a race day isn't much of an option this season.
One advantage for the teams at Diriyah is the expected better track conditions. In the previous two Diriyah E-Prix meetings the first practice sessions have started out as akin to speedway. This is because a nearby excavation site deposited millions of dust and earth debris fragments, creating a surface more Pikes Peak than Formula E track.
"There is much less dust than there was last year, because they finished digging that big area a couple of hundred metres away from us," Carlo Boutagy, the head of Diriyah E-Prix promoter CBX, told The Race last week.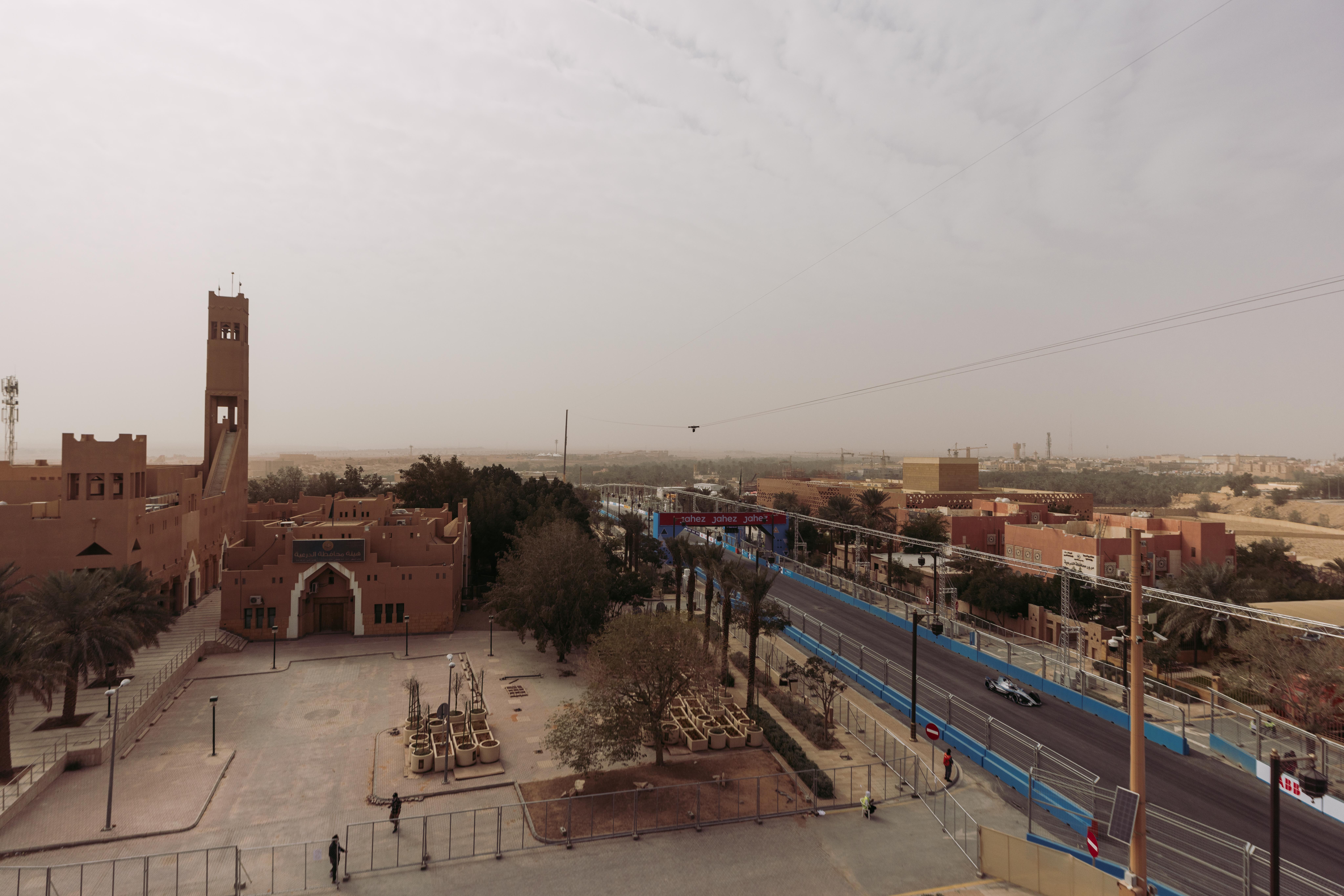 "We expect better track conditions for the teams and drivers and I am sure this will be a very quick race track with Gen3s."
How the drivers will exploit the grip and find the delicate temperature windows of the Hankook tyres is set to be a key feature.
Last time out in Mexico several drivers struggled in the 12-minute qualifying groups to get a sufficiently cooled set. In Diriyah this will also be an issue, as the temperatures when the qualifying sessions are on will be higher than those experienced in Mexico.
Hankook actually tested a large amount of different compounds and constructions before the definitive one was agreed on last year. The chemistry of the product is clearly more durable than the Michelins were in Gen2 so getting the best from the rubber is one of the main areas that has seen initial head-scratching in some pit boxes so far.
But that in itself is linked to other important parts of the Gen3 package. The new spec front powertrain, supplied by the US-based Atieva company, is crucial how drivers are getting laptime. On the traction side, they have to think about the thermal preparation of this component – how it's been cooled to brake rather than drive out of the corners. Traction on corner exits will only be maximised if the front powertrain is thermally ready to do so.
The drivers are also still honing their braking techniques in these thoroughbreds.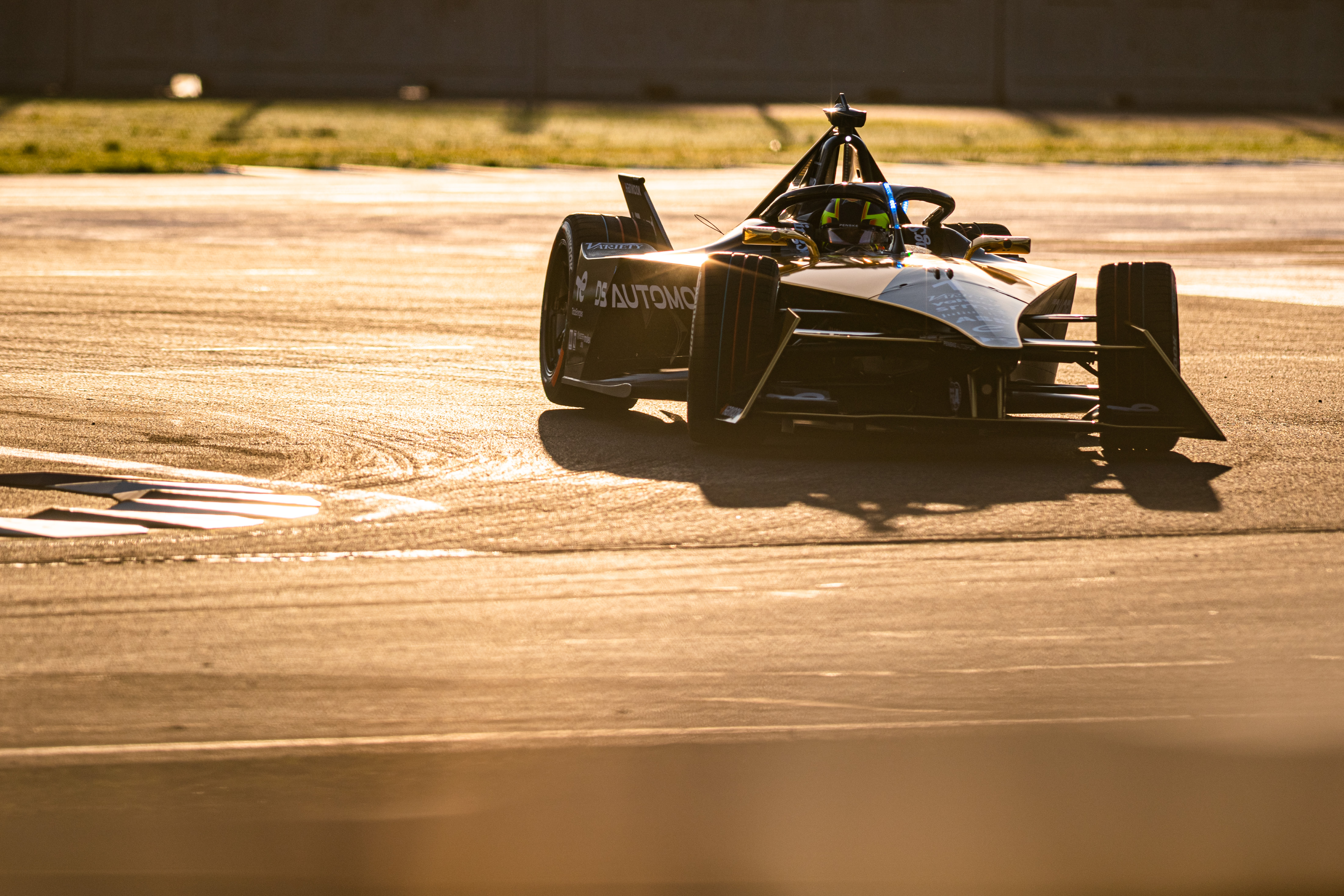 They now have more scope to play with the braking capability rather than every input being applied with a linear ratio linked to the front brakes. Now they have got the ability to shape their braking and help rotate the car and help with the dynamics of the car, especially aiding entry stability.
Track evolution during the Diriyah weekend is also a persistent feature. The temperature swing between qualifying and the race last year was extreme. with 18.2°C in qualifying followed by just 12.7°C in the race.
That sort of variance can tell. Last year we saw defending champion Nyck de Vries take a comfortable pole position a few hours after winning the first race of the season. At the end of that second race, he was floundering in 10th place, not able to do anything but watch helplessly as his pace completely disappeared.
Conversely Edoardo Mortara struggled to 12th on the grid for the first race but then won the second with relative ease.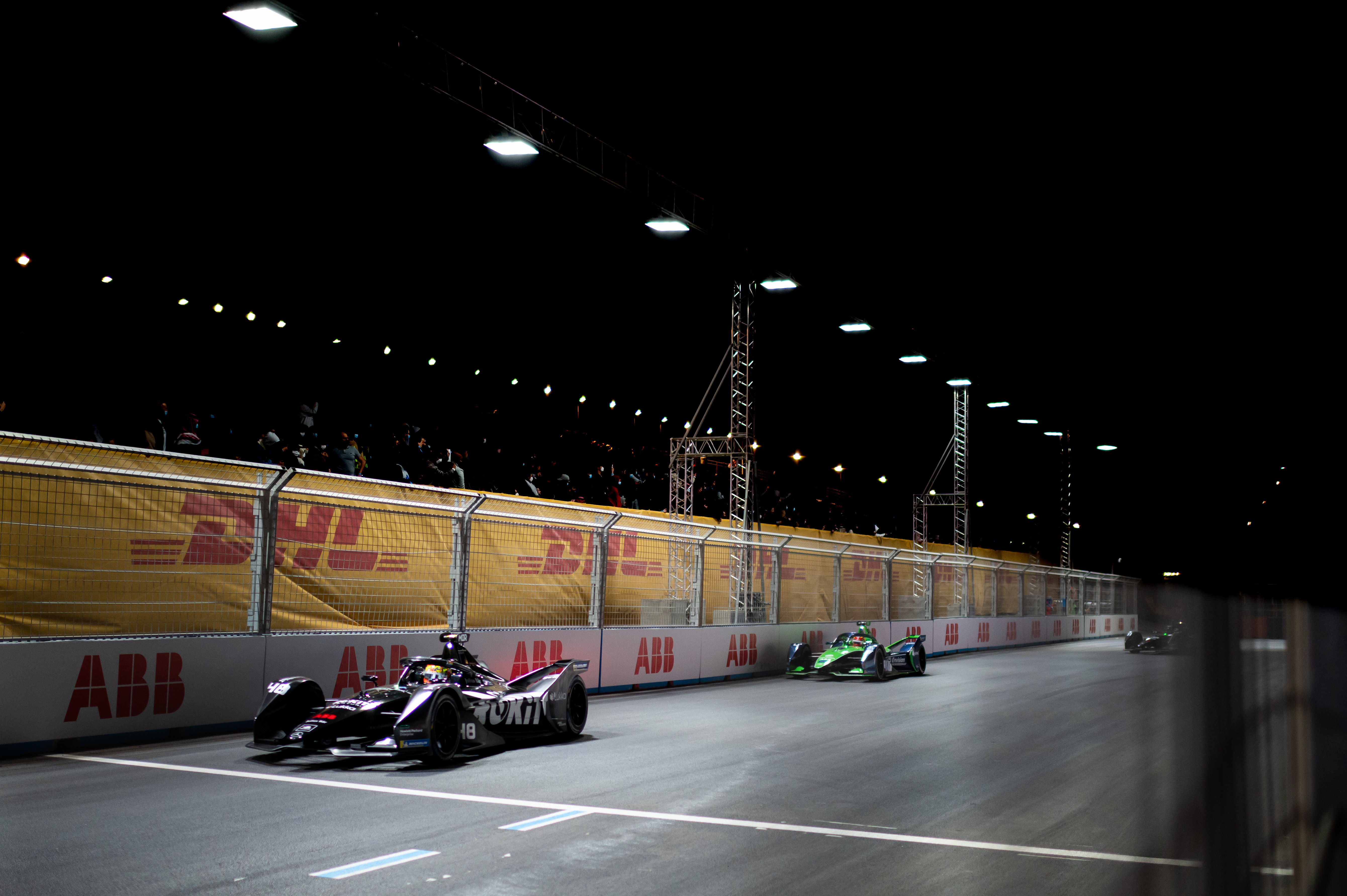 The honing of the Gen2 packages around Diriyah was tricky enough that it determined heroes and zeros – so imagine what it will be like for a completely unknown proposition such as a Gen3 car.
That is why the competitive order is set to be so mixed up again this weekend. The margins will again be tiny, meaning that elements of skill and luck will probably be needed in equal measure.
Unfinished stories from Mexico City feel like they need signing off, too. Can DS, Maserati MSG and Jaguar get to where they ought to be; will NIO 333 convert the clear potential of its package and cut out costly mistakes; and can Mahindra continue its giant-killing act?
Another intriguing plotline will be to see how the two rookies will function. Both Jake Hughes and Sacha Fenestraz had strong Formula E debuts but will it be a case of experience telling at Diriyah, on a track where a simulator only gives you so much compared to other much more standard topography?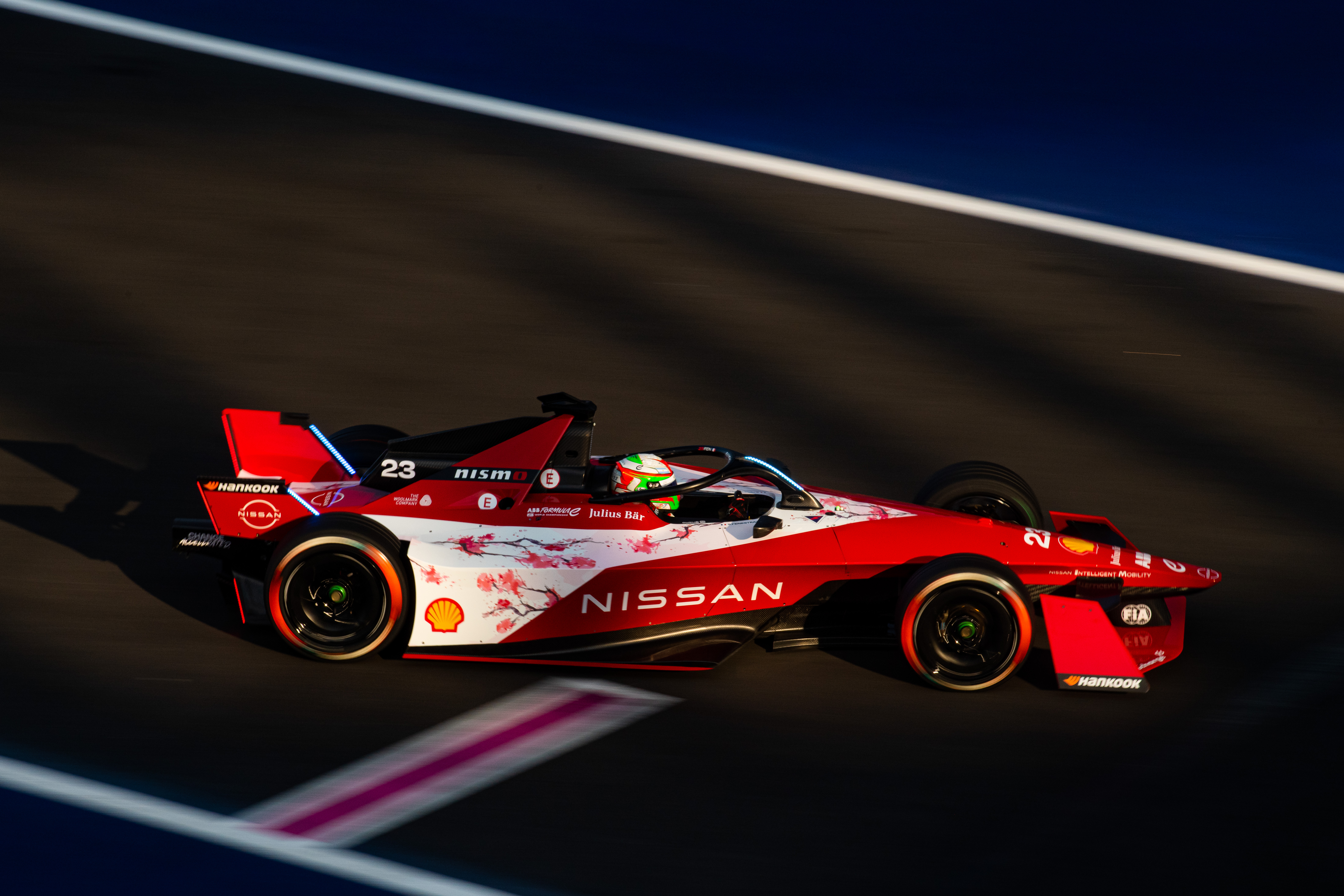 On the flipside, the power of unadulterated confidence and 'a devil may care' attitude can pay off around such tracks as much as it can bite you in the arse.
'Dressed' spare manufacturer cars weren't ready in Mexico City to be scrambled. But they are likely to be needed this weekend as the Formula E's most competitive-ever field gets ready to ride its biggest rollercoaster.