The fresh braking challenges and the overall design of the Gen3 Formula E car is making overtaking more challenging according to two series champions.
Sebastien Buemi and Stoffel Vandoorne told The Race today that making subtle tweaks to the race format would ensure more energy strategic races and therefore more overtaking in future events.
Their wish was in part immediately granted by confirmation that a reduction of the usable energy, compared to the previous round at Mexico City, is set to make the Diriyah E-Prixs this week much more reliant on lift and coasting technique strategies.
The total energy allowance for this week will be 40kWh, a 1kWh reduction compared to what was allowed in the Mexico City opener.
According to Article 36.3 of the Sporting Regulations there is an energy off-set penalty of (+1 kWh to the zero reset) applicable which will be for the Diriyah E-Prix meeting only.
This will be part of the race structure package that includes the races running to 39 laps and the first potential added lap coming if there is a full course yellow or safety car lasting between 3m20s and 6m39s.
Speaking to The Race, Envision Racing driver Buemi said that the braking phases had such a difference from Gen2 to Gen3 that drivers are still adapting to it and discovering how they can line up overtaking manoeuvres.
"In the past, the braking phase used to be in three phases, you had lift and coast, then you would engage the regen which was limited at a very low amount [200kW] and then you'd slow down, so you didn't brake [initially], you slowed down and then you used to brake [before the corner]," he said.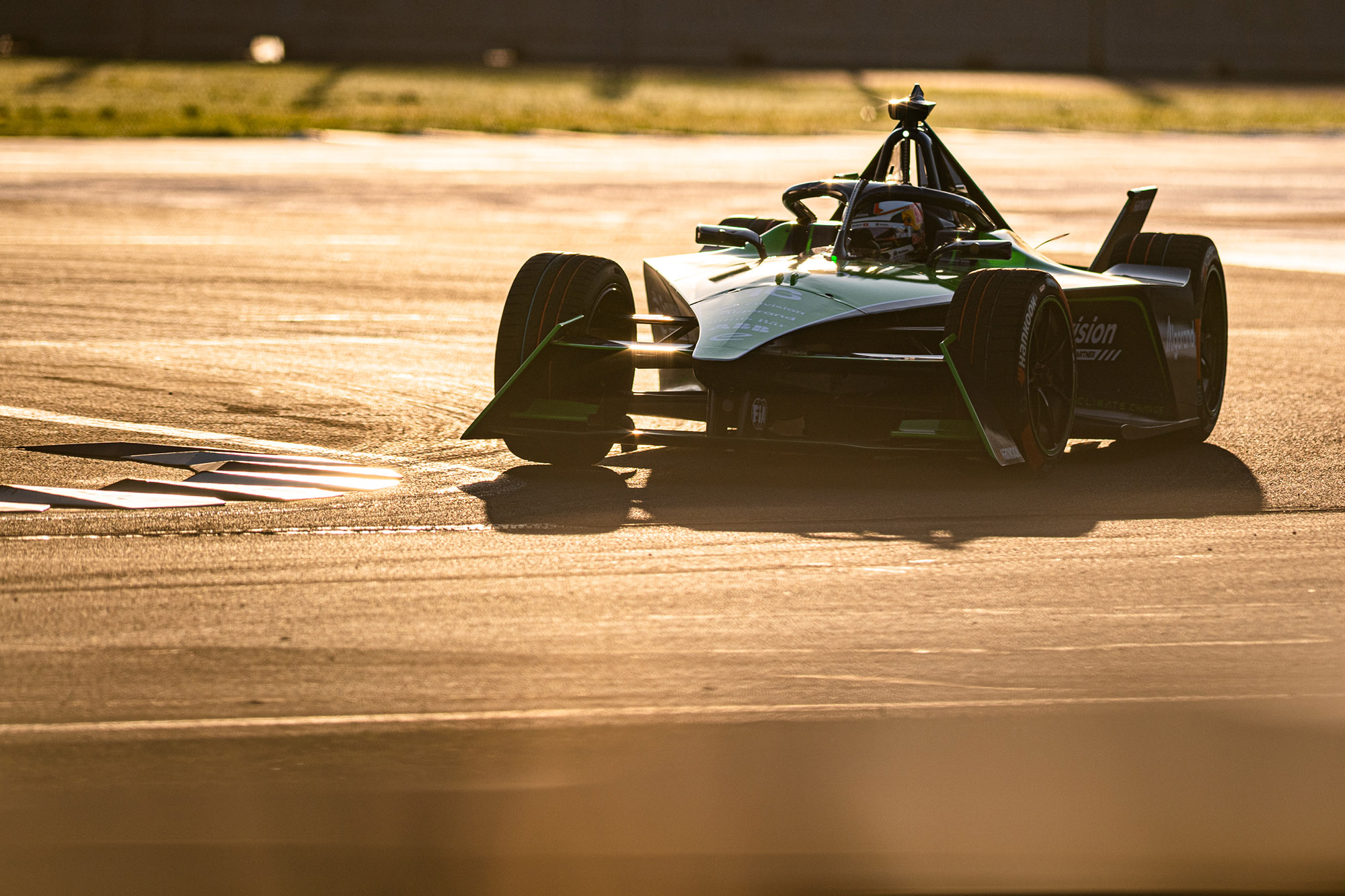 "So basically, the distance from the point when you lift to where you actually touch the brake and go for optimal deceleration was quite long. Now, you have the lift, and then the deceleration.
"Let's say the 'regen' is so strong that you brake hard [in Gen3]. Basically, the distance where you lift in my opinion is a lot less.
"To give you an example it's like if you did Gen2 with half of the lift you would have a lot less overtaking."
The reduction of one kilowatt and keeping the same equivalent amount of laps (compared to Mexico) will increase the saving via lift and coasting.
Buemi called that already "a decent step compared to Mexico".
"Is it not enough? I don't know, but in my opinion they need to go for longer races or more saving, not necessarily longer races but certainly more saving," he added.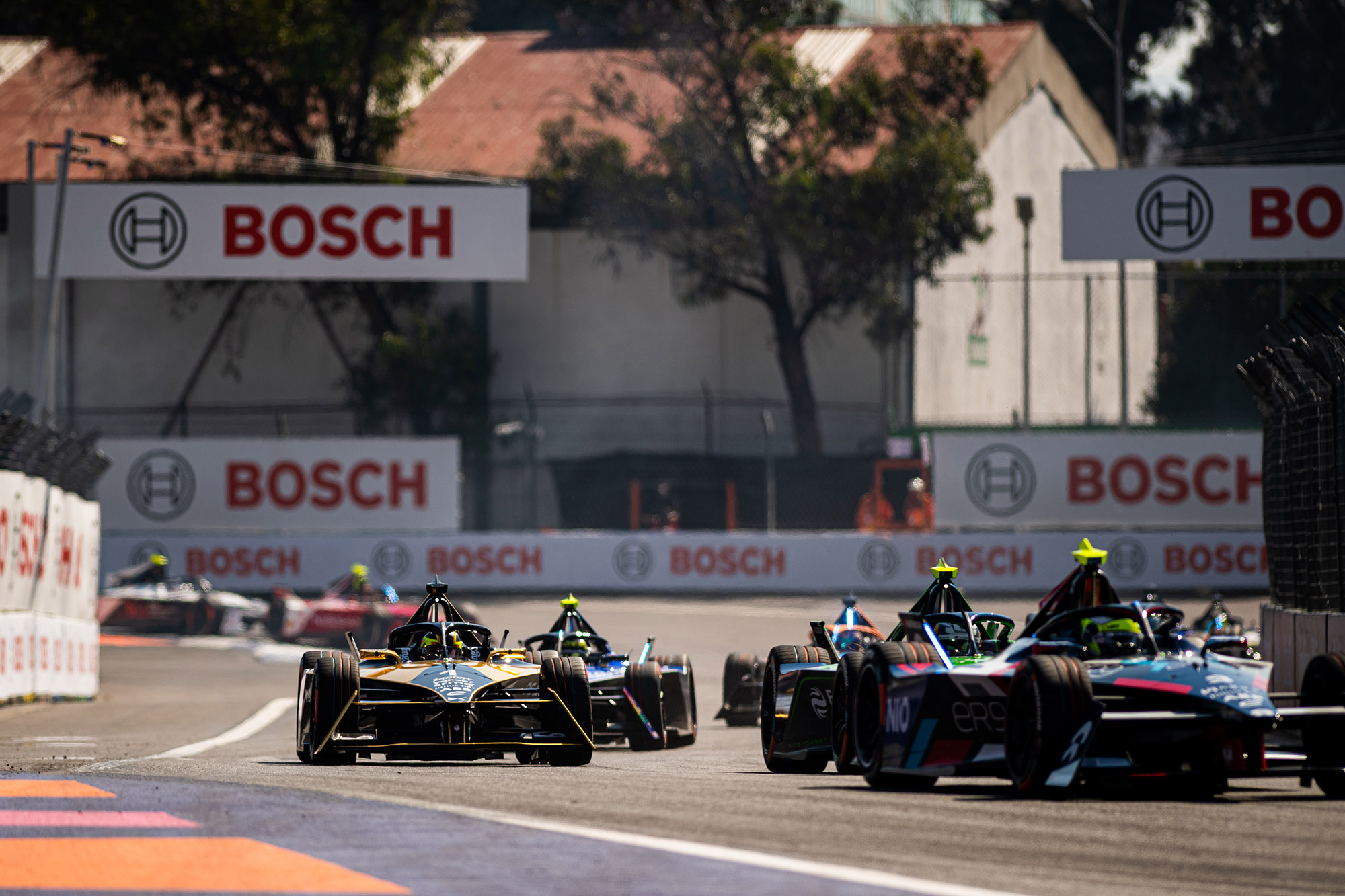 Additionally, less overtaking was seen at Mexico City because racing in packs is now causing more air turbulence than with the closed-wheel Gen2 cars, which were aerodynamically more efficient at the front.
"I've heard many guys complaining about losing downforce," added Buemi.
"I lost half of the first wing in Turn 2 [in contact with Sacha Fenestraz's Nissan]. But I didn't see much of a difference, so actually I don't know myself."
Reigning champion Vandoorne was unable to make much progress in the opening race from 14th position, eventually taking 10th by capitalising mostly on the misfortune of his Dragon Penske team-mate Jean-Eric Vergne's derating DS E-TENSE FE23 and Nissan's energy confused Fenestraz. Vandoorne ended the race with almost 4% of energy remaining.
"I think that the initial amount of saving or the defined laps were probably OK [in Mexico], but they maybe could have done a lap longer to make it a little bit more challenging," Vandoorne told The Race.
"Initially for me the big factor is the amount of time that is required behind safety car before they increase the extra laps.
In Mexico, in fact I think it's the same here actually, it was three and a half minutes or something before an added lap which, I believe, is too conservative.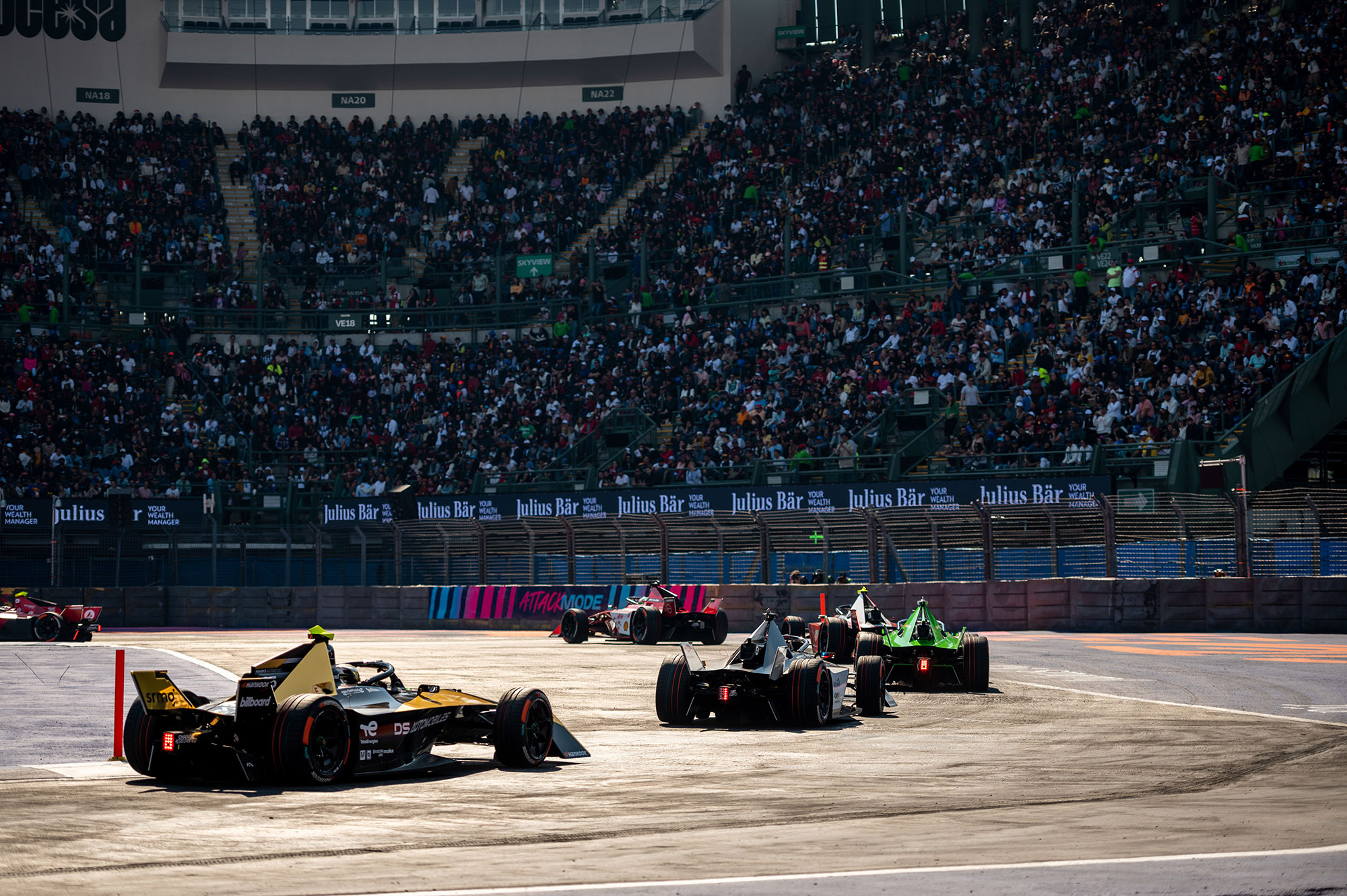 "It just means that every time we have an intervention of a full course yellow or safety car, it always accelerates the race.
"Less saving means there is almost no overtaking anymore.
"A couple of guys, including myself, actually had a load more energy than the other guys around, but it's just when there's no saving you almost just can't overtake because the traction zones are so long and the braking zones are so long."