Mitch Evans blamed a braking issue for causing the first corner melee which affected the races of Antonio Felix da Costa, Oliver Rowland and Evans himself who received a five-second penalty for the chaos.
Evans, who started in sixth position on the grid, caused fellow third-row starter Rene Rast to run wide at the first turn. When Rast and Evans came back onto the track it triggered a chain reaction shunt – da Costa mounted the back of Rowland's Mahindra which in turn touched the sister Mahindra of Lucas di Grassi.
Rowland was forced to pit for repairs to his punctured right rear Hankook, while da Costa took a fresh front wing section for his Porsche.
Evans was quickly slapped with a five second time penalty but explained to The Race that he was unable to avoid the contact with Rast.
"I had a brake-by-wire warning straight afterwards, so I don't know if something was tripped at the start or something because as soon as I hit the brakes I just had full front locking and I couldn't really control it," explained Evans.
Evans described the subsequent penalty as "really harsh" stating that "Rene didn't lose anything, he was already going wide actually as well, I just made it look a little bit worse.
"But he didn't lose any positions, I lost positions, and then I get a five second penalty which seems a little bit harsh I think."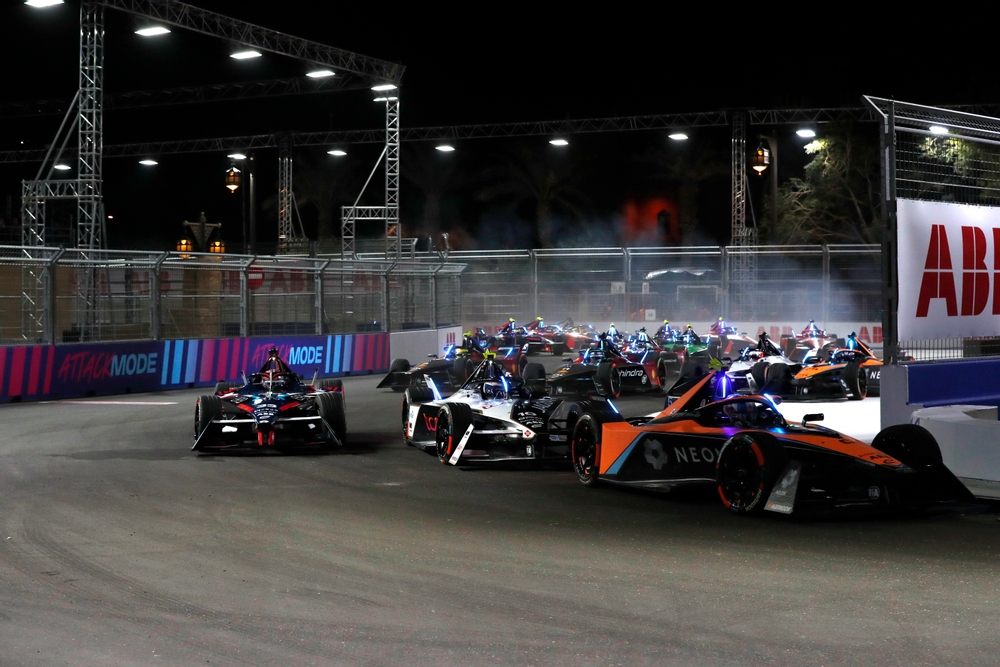 Evans continued and raced within the top 10 in a group comprising of Jean-Eric Vergne, Nick Cassidy and Andre Lotterer for much of the second phase of the race. He took the chequered flag in eighth but dropped to 10th after his penalty was applied.
Da Costa re-joined the fray after a lengthy pitstop when the accordion effect of the incident saw him unable to avoid sharp contact with Rowland's car.
"Everything just stopped and I had nowhere to go," da Costa told The Race.
"I was slightly on the unlucky side of things today.
"So last year I got crashed out in lap one in race one as well and I had no running, and when I raced on the Saturday last year, I felt a big deficit in terms of, just knowledge to the others.
"I asked the team to stay out and do all of the race. There was a lot of important data to collect and also for me, data and knowledge to be gathered so I asked to stay out and do the race and get ourselves ready for tomorrow."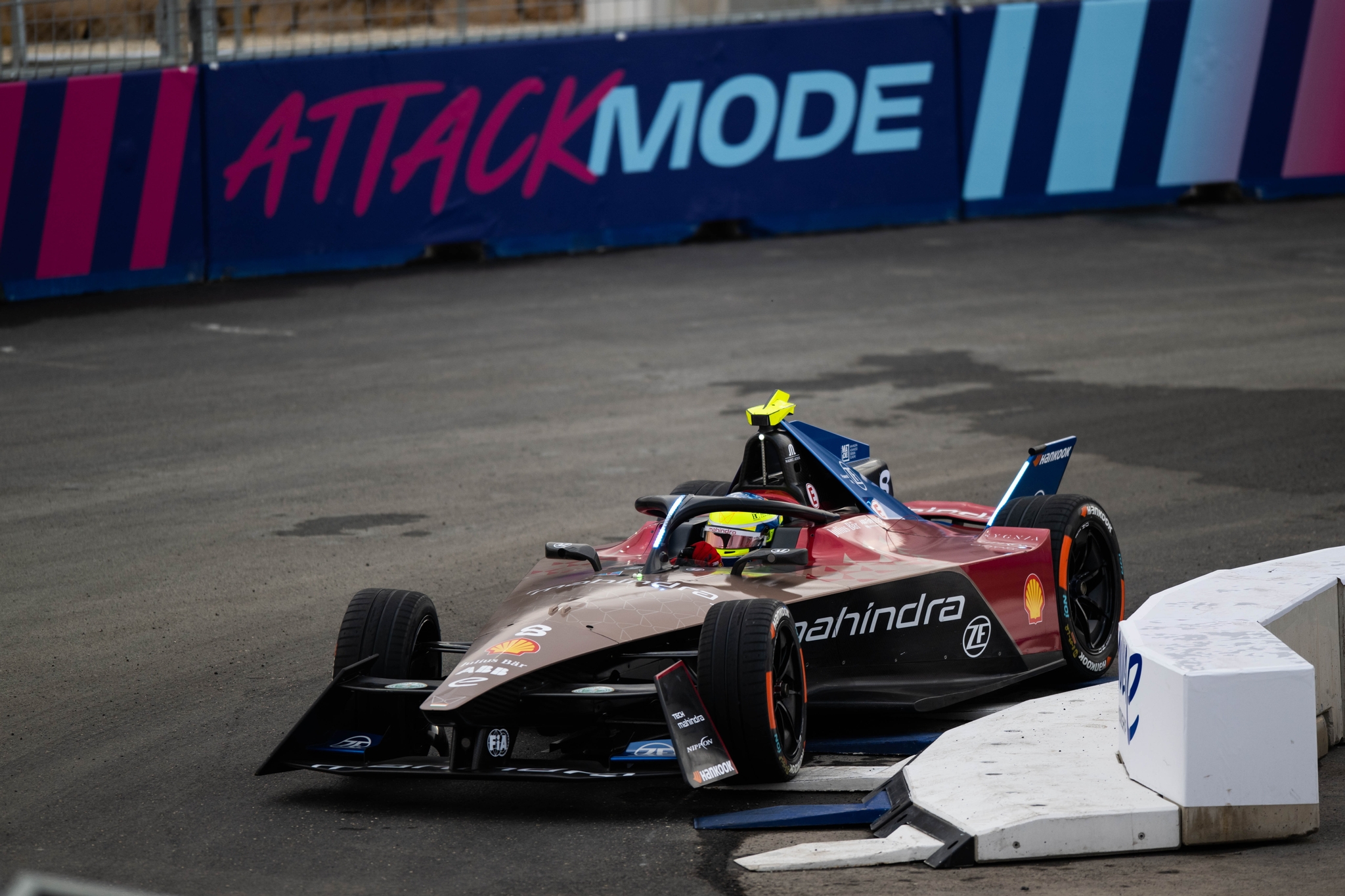 For Rowland there was a similar rationale after his race was ruined by the contact after he qualified his Mahindra in eighth position just one place behind team-mate di Grassi.
"It's tight, it's street racing and four into one, with two having run wide and then came back on doesn't work," a relatively philosophical Rowland told The Race.
"I could see them, so I knew they were coming back on, so I was trying to stay out of their way, then I got hit from behind and got a puncture."
Rowland finished in 19th position behind his fellow walking wounded Turn 1 compatriot da Costa.