Quite often romantic plotlines in motorsport do not quite play out as many would hope. For Sebastien Buemi and Sam Bird, yesterday's first Diriyah E-Prix was perhaps a prime case in point.
Both were racing in their 100th Formula E race and both had huge points to prove after dry and fallow periods that mirrored the desert landscape surrounding the parched historic Diriyah environs.
They ran 1-2 in the first phase of the race and for a while, it looked like the feel-good story might be on. Even when Bird waltzed past polesitter Buemi it felt like it could be a Jaguar powered 1-2.
Then Porsche muzzled the 'Big Cat' somewhat.
For both Buemi and Bird though there was much to take from the performance and they were largely positive when The Race spoke to them after the race.
Bird, who had a truly trying year in 2022 for a variety of reasons, not all of them on the track, felt that from a mental standpoint, he had taken the experiences and become stronger from them.
"It's something that has affected me and it was a difficult year (2022)," said Bird.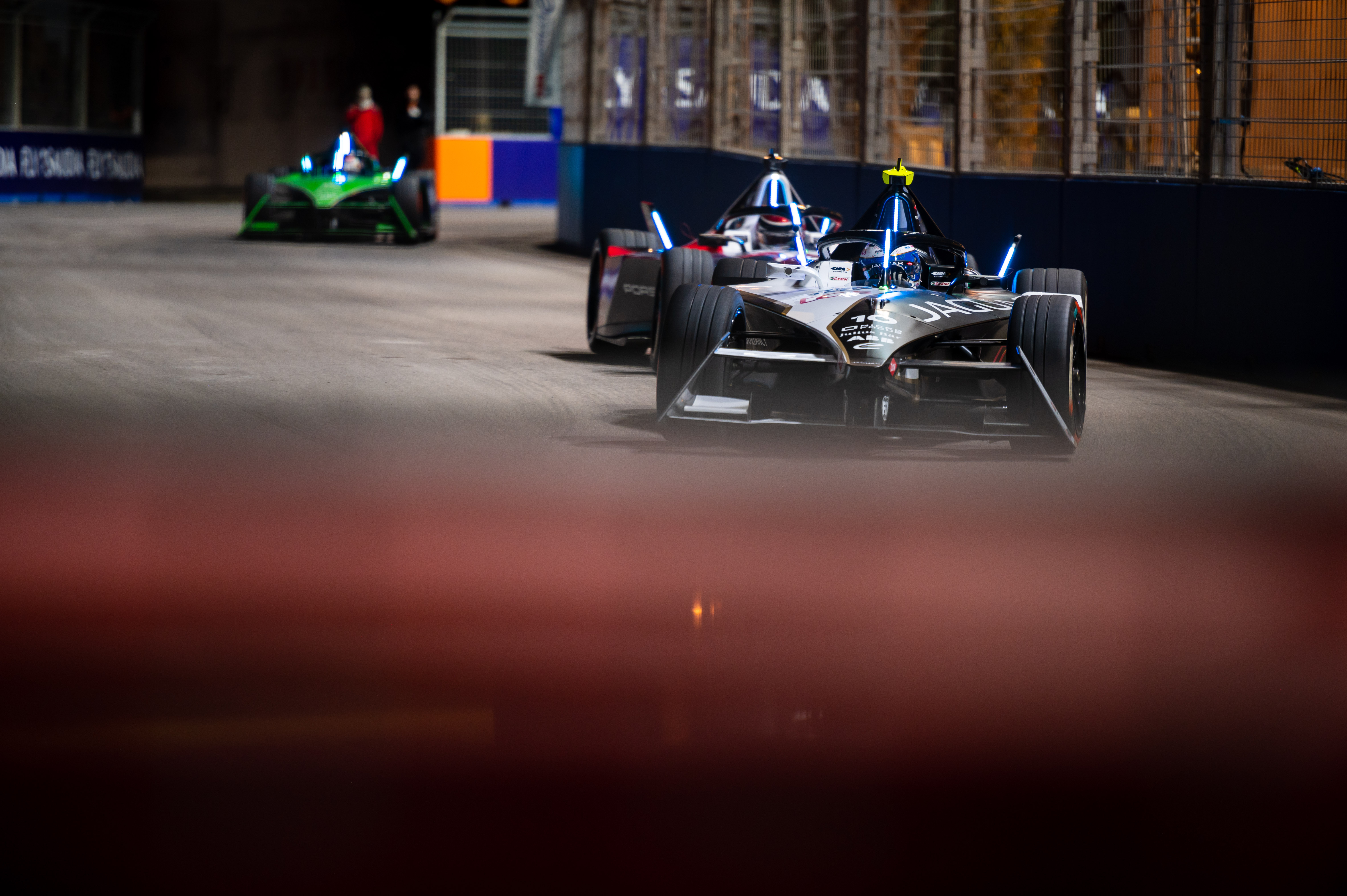 "It was a challenging year for numerous reasons, let's just leave it at that, and I am just pleased that I'm able to showcase my speed in the i-Type 6 and continue to work hard and grow as a driver, grow as a person within the team and I'm really enjoying my racing
"I don't feel I'm driving any differently but maybe mentally I'm in a slightly better spot which is great.
"I think a lot of credit has to go to my team and the people around me who have always continued to believe in me and they've given me a car this year that I'm comfortable with."
Bird is the kind of driver who is honest with where he is at. On several occasions last season, he held his hands up and took the blame. But it wasn't always the case. He often simply had terrible luck.
When that continued in Mexico City with a litany of issues before and after the race, there must have been a temptation for thinking the trough would continue.
But it says much for his positive mental agility now that he disregarded it from that standpoint and entered Diriyah, a track where he has won twice, a visibly determined man.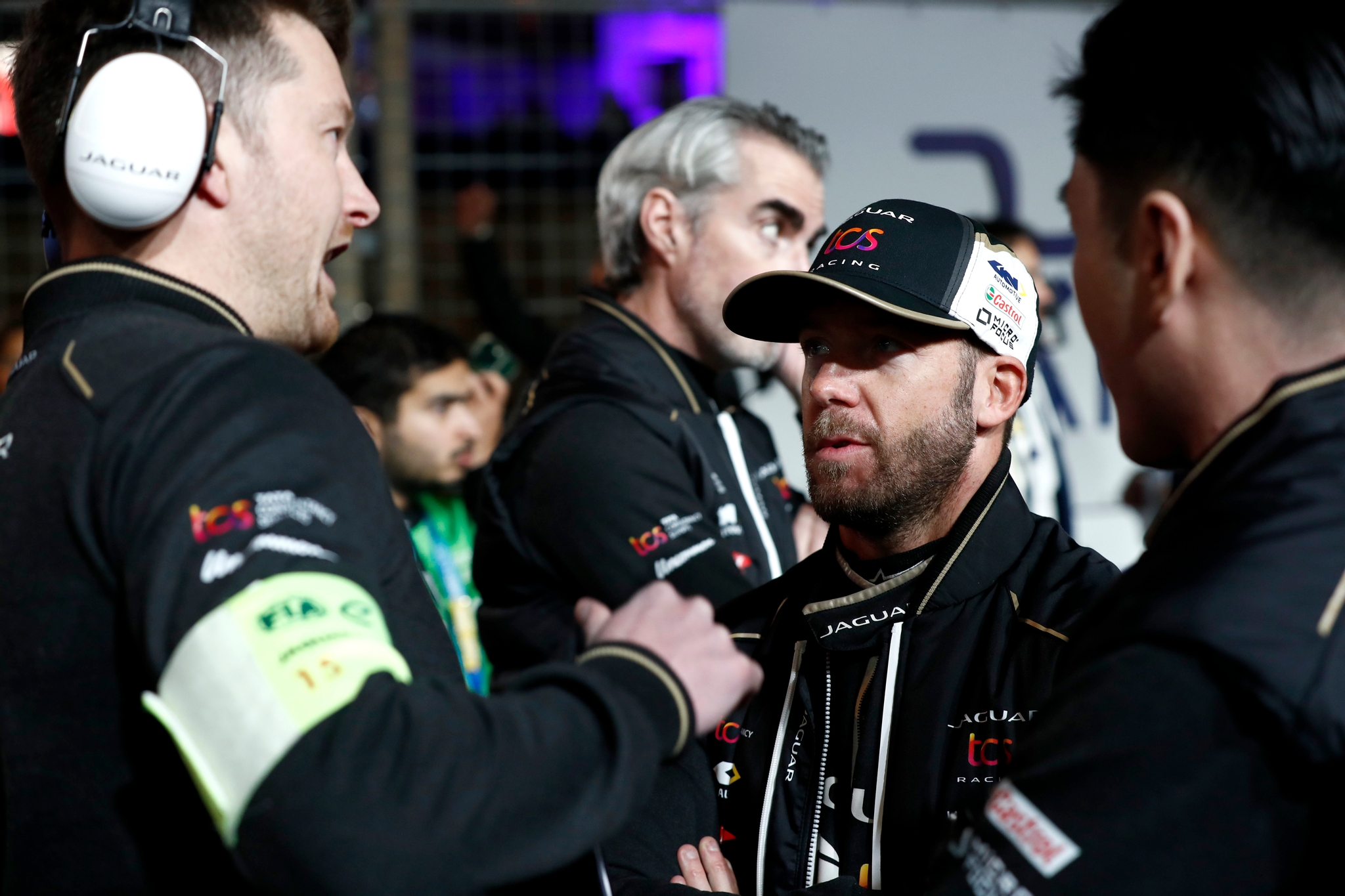 That could have practically translated into a sulk after he led reasonably comfortably after clearing Buemi on lap six but then got hunted and passed by the flying Porsche-powered pair of Wehrlein and Dennis.
"It was pretty clear when they said 'look, he's (Wehrlein) two percent up' and he's crawling all over the back of me," said Bird.
"I just thought, 'well, I'm going to do really well to win this. Then Jake was the same and he probably closed in even quicker.
"But I had a massive gap to fourth and it was a bit like, I was a bit of a sitting duck here. I could fight and fight and fight but then I'll lose energy.
"Look, it's a big step forward for us. We had a torrid time in Mexico, we've worked very hard in order to get this podium, and that's a little victory in itself."
While that was decent consolation for one of the leaders of the three leaders of the race, for the other, their end result was perhaps less fulfilling.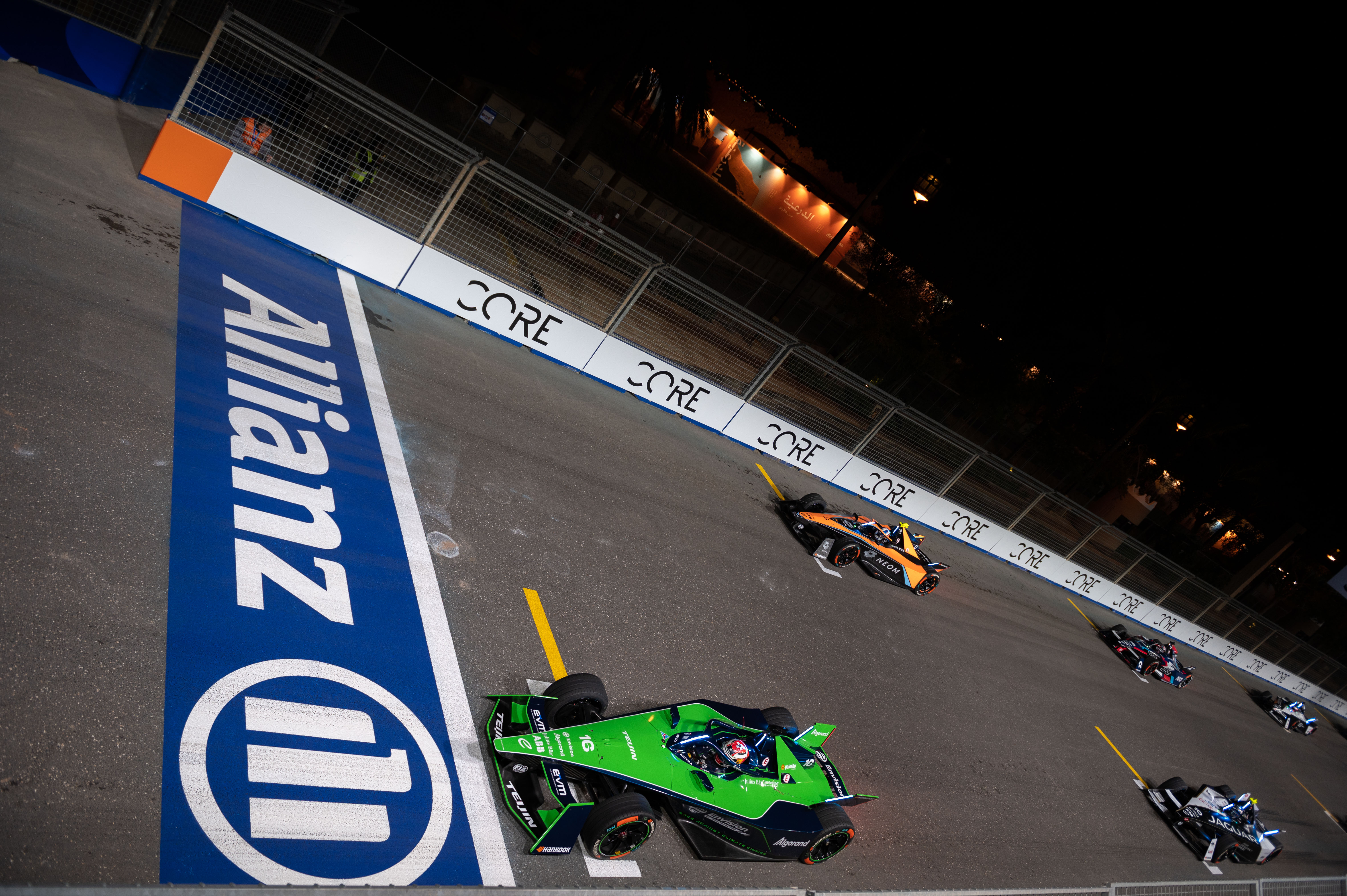 Fourth position for Buemi, in the context of his last two seasons, is something to write home about. But put behind the prism of his pole position via three outstanding duel laps, there was a tinge of disappointment.
"When you start from pole and you finish P4, it's a bit disappointing," Buemi told The Race.
"I guess I have a good understanding of what I need in qualifying so far. But maybe in the race, I need to work on something. I was quite strong in Mexico, but here, not so much."
Compared to the Porsches, both Bird and Buemi were essentially in a different race, as was the rest of the field.
Buemi fought briefly but acknowledged that that tactic was a "bit of a mistake."
"I tried to over consume to keep them behind for a while, and it was a mistake with hindsight, because they were so much faster. But at that time I didn't know and I wasted some energy for nothing at the end of the day."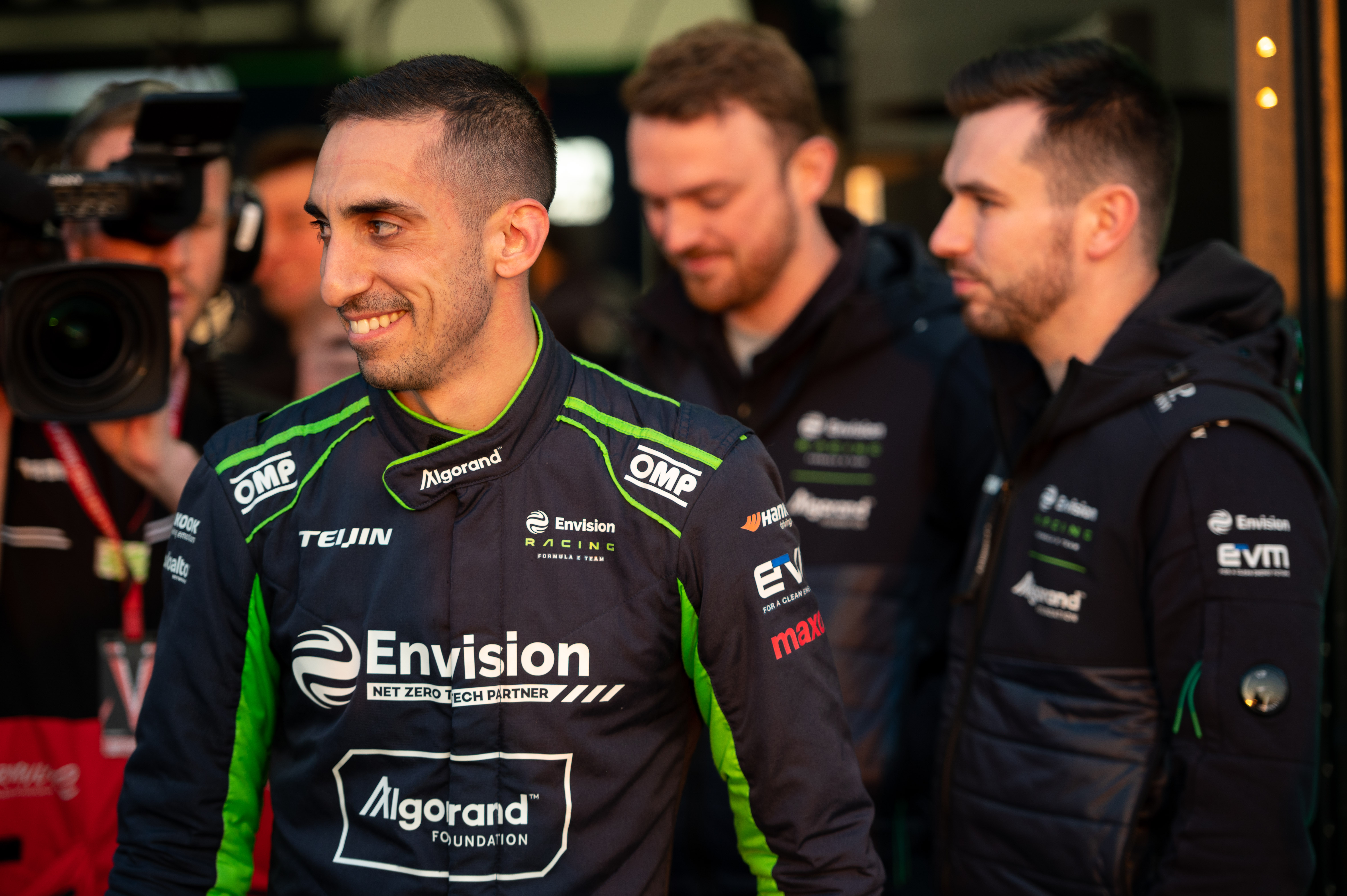 Part and parcel of that is the gelling process that Buemi is still going through at Envision. It should be much more advanced of course, but he was denied vital laps at the Valencia test through technical issues and his infamous shunt, and then at Mexico City further technical dramas curtailed a chunk of his FP1 session.
Even the practicalities of the Jaguar systems are still being honed.
"I think Sam did a good race but I feel like with more experience I could have fought him better," said Buemi.
"I'm just still learning. For the Jaguar guys. It's an evolution, like for example the dash, it's just an evolution for them, for me it's so different.
"Remember, I've been with the same car for eight years with small evolutions year after year. Now I still need more time, so I felt like I underperformed a tiny bit because I am not yet up to speed with what I can play with."