The most fraught finish yet of the 2023 Formula E season – which featured polesitter Jake Hughes running dry of energy and baulking Mitch Evans, allowing Sebastien Buemi to snatch a position at the final corner – was prompted by McLaren driver Hughes overconsuming energy while defending position in the closing laps.
The trio were running fifth, sixth and seventh but as Hughes entered the final corner he started to lose power, with a marauding Evans ready to pounce.
But the Jaguar driver got boxed in behind the McLaren and an opportunistic Buemi lunged to the right in his Envision-run Jaguar and snatched sixth from Evans.
WHAT. A. FINISH 😅#DiriyahEPrix pic.twitter.com/ImOqsBngwC

— ABB FIA Formula E World Championship (@FIAFormulaE) January 28, 2023
Buemi almost grabbed fifth too, as Hughes trickled over the line, and was just 0.078 seconds in arrears for the position. Evans was a mere 0.141s further back as the trio crossed the line almost as one.
Speaking to The Race, McLaren's rookie Hughes said that he "overconsumed [energy] a little bit, sort of four or five laps to go" and that it put him "on the back foot into the last two laps".
He then further overconsumed "to stay ahead into the last chicane" and was forced to lift when "the car told me into the last corner that I had no power on the exit".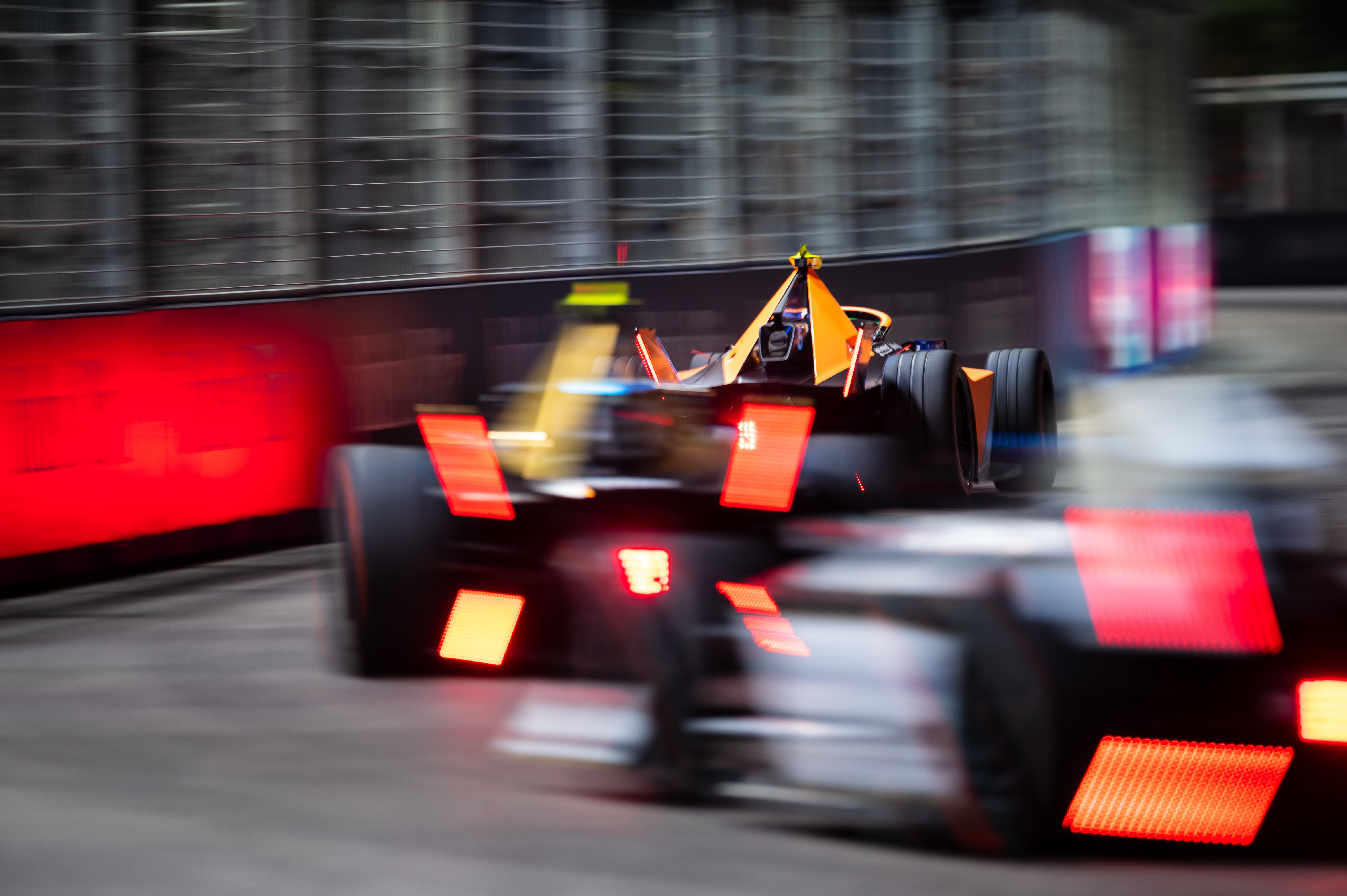 Hughes confirmed that he felt a hit from Evans, who had little option at that stage other than to hit the back of the McLaren-Nissan.
"I've got damage on the rear left but it was across the line so it doesn't matter," said Hughes.
"In the end I got it across the line in the position I was in so I did what it took.
"There is a small pocket of the race though I feel like I can improve a little bit on improving energy but that's inevitable I think."
McLaren team principal Ian James said Hughes had done what had been asked of him to keep hold of the position.
"He was told the line he needed to take and he executed that very well and defended the position," said James.
Evans, who led the opening phase of the race after getting the drop on Hughes into Turn 1 at the start, said he "wasn't expecting" Hughes to run out of energy almost on the finishing line.
"Jake was really struggling at the end on energy, the targets were already super high at the end because of the safety car," said Evans. "Otherwise, I would have passed him easily.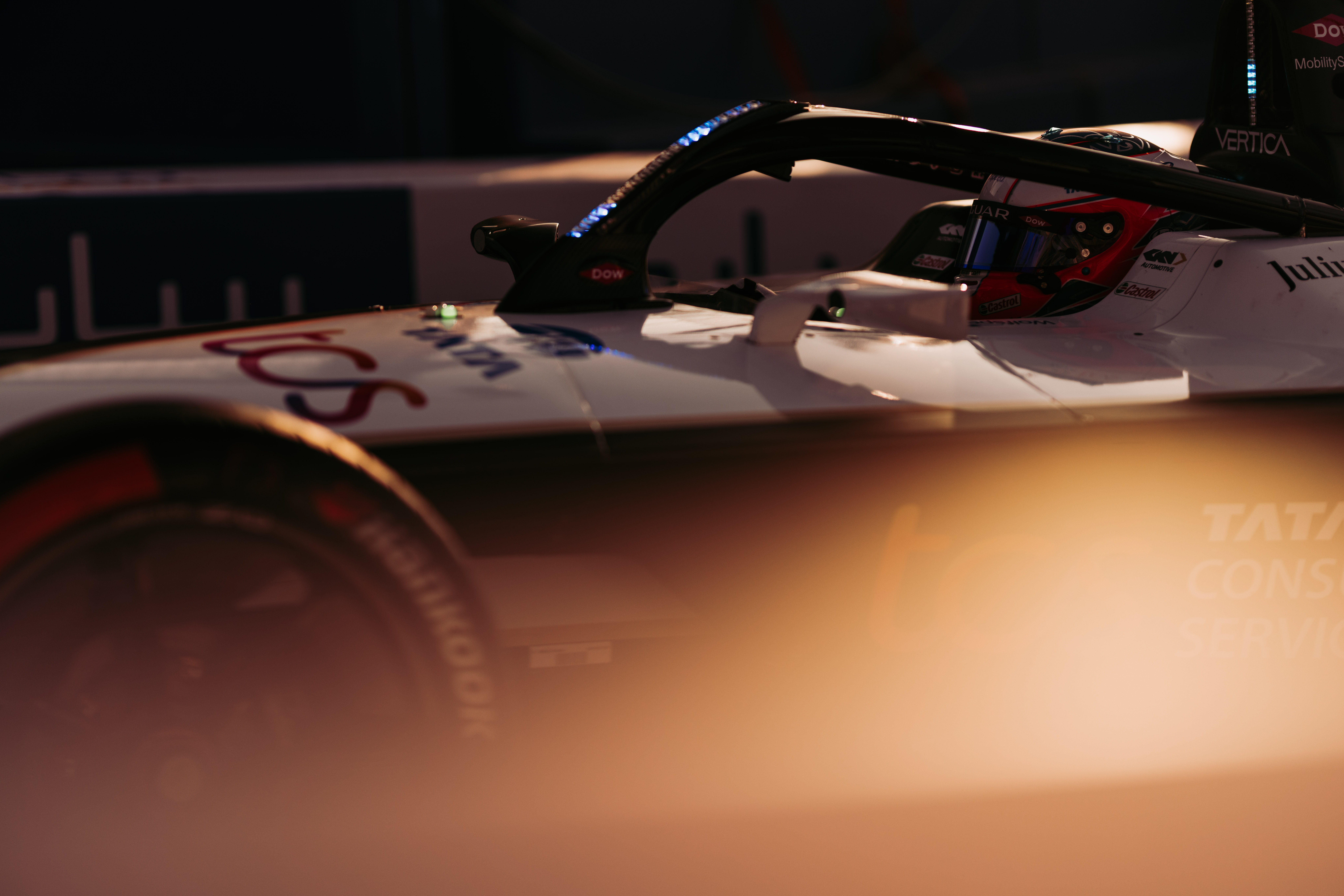 "So, I lost two positions because of that. It just sums up my start to the season honestly. I'm always in the wrong place at the wrong time, it's just super frustrating right now."
Evans's annoyance was doubled by some confusion as to where the efficiency of his package went from Friday to Saturday.
"All the efficiency that we had yesterday and even in free practice [three on Saturday morning] went out the window. I don't know what has changed, we're analysing it, but I couldn't hit targets, normally I'm underconsuming. So yeah, we need to analyse it," he added.
"I was digging myself a hole by overconsuming, I was trying my best but couldn't work around it."
The opportunistic Buemi viewed the final few metres of drama via the memory of what he had seen in Friday's race – when his team-mate Nick Cassidy almost jumped Rene Rast at the line for fifth place – and used this to influenced his line into the final corner.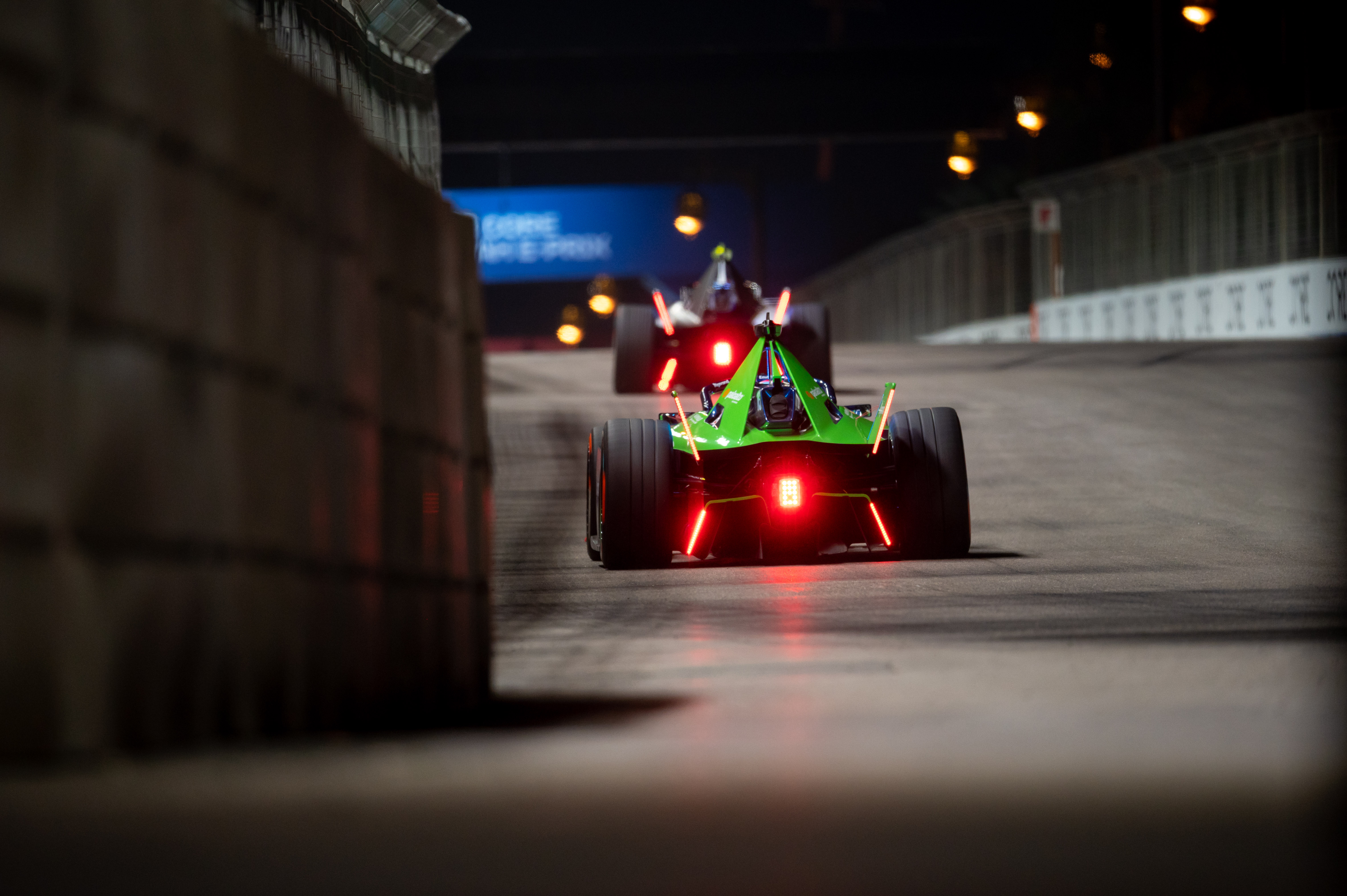 "I watched yesterday's race, and Nick nearly got Rast on the line, and I saw that Hughes had no more energy, he was really dry," Buemi told The Race.
"So, I thought, it may happen again and I even said on the radio, 'let Mitch know that it might happen' and it happened.
"It's a shame because he [Evans] stayed flat-out and he pushed him [Hughes], otherwise I would have got both of them.
"But Mitch stayed flat to push him, if he would not have done it he could not pass him anyway, but I would have passed both of them."
Buemi declared that his sixth place was more satisfying than the fourth he scored from pole position on Friday evening because "today I had a good car but I did not drive well and yesterday I didn't have such a good car but I drove quite well".
The Envision Racing driver lost out at the start when he got blocked off by Rene Rast's McLaren and then pinched by a defensive Pascal Wehrlein at the left hander of the first chicane.
His race was again compromised by losing time behind Edoardo Mortara's Maserati and also spending unnecessary energy on defending from Jake Dennis' rapid Andretti Porsche.
"Instead of just saving the energy I was kind of defending, but then I did a few changes on the steering wheel and found a lot of pace at the end," added Buemi.