There is a long and painful road ahead for DS Penske as it picks through the bones of a second consecutive disappointing Formula E weekend.
That's plainly what it looks like and it is also the verdict from reigning world champion Stoffel Vandoorne after he pondered his current position of having accrued a single point from the first three races of the season.
Among the pre-season favourites, Vandoorne and the new DS Automobiles and Penske alliance have suffered at the hands of at least six other teams that have more agile qualifying performance and efficient technical packages right now.
Those concerning facts have rooted DS Penske to midfielder at best and dejected also-ran at worst.
Vandoorne's team-mate Jean-Eric Vergne had such little appetite in racing for 16th position in Saturday's race that he essentially wasn't there in usual body and spirit. Such was the lack of consistency in the DS E-TENSE FE23 that he faded almost unnoticed to a dispirited 17th position just four seconds ahead of Formula E new boy Kelvin van der Linde's Abt Cupra.
It's been a long time we haven't been in that position, where we lack pure performance and finishing in the points feels like a victory.
It hurts, there is no other word.
But it motivates us more than ever to come back to the top. We won't give up 👊🏼

— Jean-Eric Vergne (@JeanEricVergne) January 29, 2023
Vandoorne meanwhile saw any hope of gathering the crumbs of comfort that a point or two might bring to him and the team wasted via a problem with his steering wheel which lost coverage after a failure which happened completely with 16 laps to go.
Prior to that Vandoorne was only ever showing enough pace to grab at best a couple of points for ninth, a long way off where he and the team thought they would be pre-season.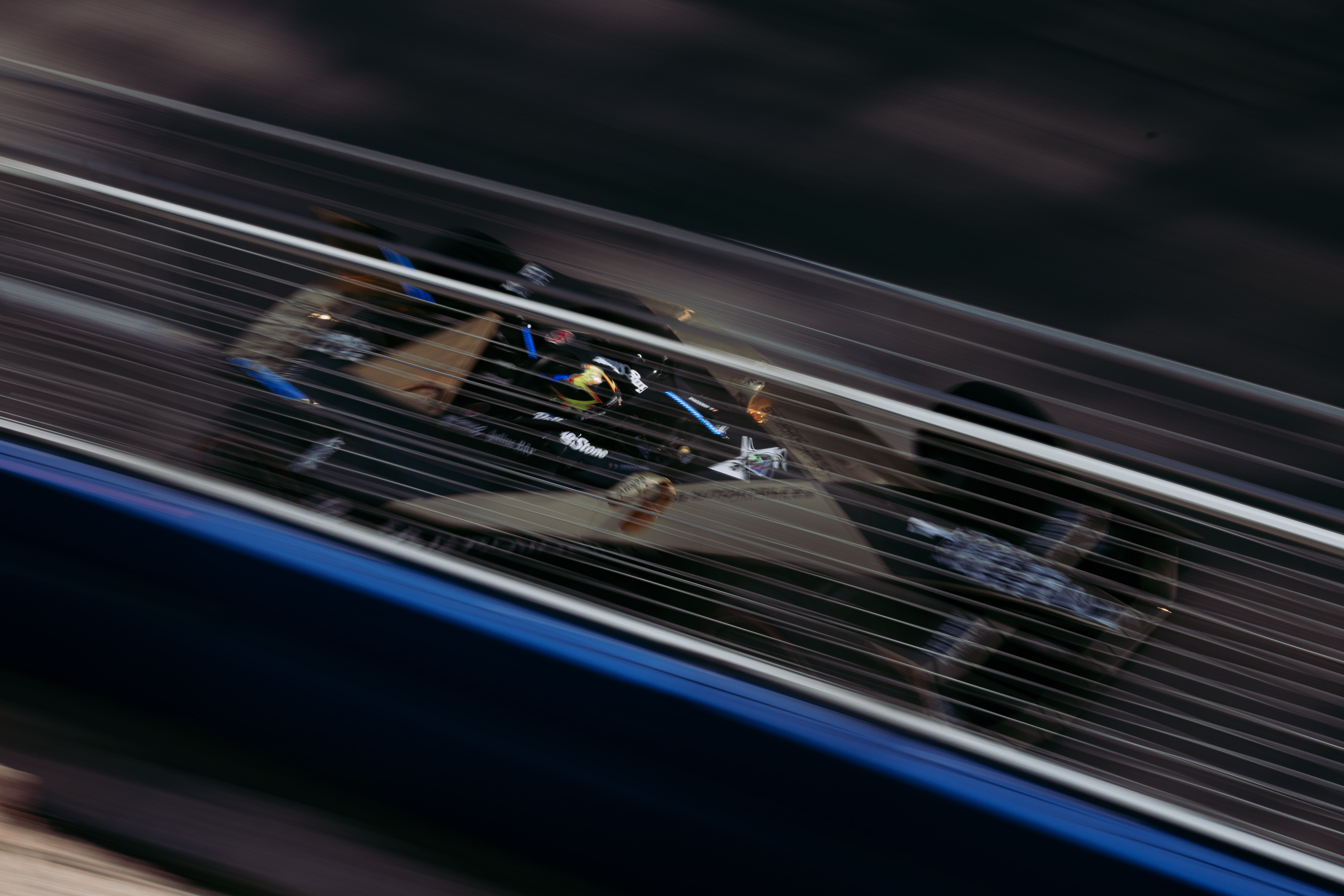 The one ray of light is that on one-lap pace they still have a quick car. Vandoorne beat Mexico City E-Prix winner Jake Dennis, Sam Bird and Dan Ticktum in his qualifying group before succumbing to Sebastien Buemi in his duel quarter-final.
The eighth place grid start should have been a decent platform for Vandoorne but in truth, significant progress just never seemed on.
When asked by The Race if he felt the present uncompetitive situation was critical, Vandoorne's answer was clear.
"It is critical and there's a clear trend now," he said.
"We've seen the Porsches winning everything. We've seen us being competitive in free practice and then kind of nowhere in qualifying.
"That's a pretty clear trend. Then the races are kind of hard to judge; we've not had a clean one yet.
"But for sure Porsche looks really strong and we need to do better. We've got a long way to go."
From the outside, the gelling process of the new team set-up and driver line-up looked good. Word was that the black and golds were ready and operationally and technically they seemed to be.
Jay Penske and Nicholas Maduit were two of only a handful of former Dragon Penske personnel to make the switch to what felt like a true chalk-and-cheese combination of the manufacturer that had tasted so much success with Techeetah and a team that had struggled for years in its Dragon guise.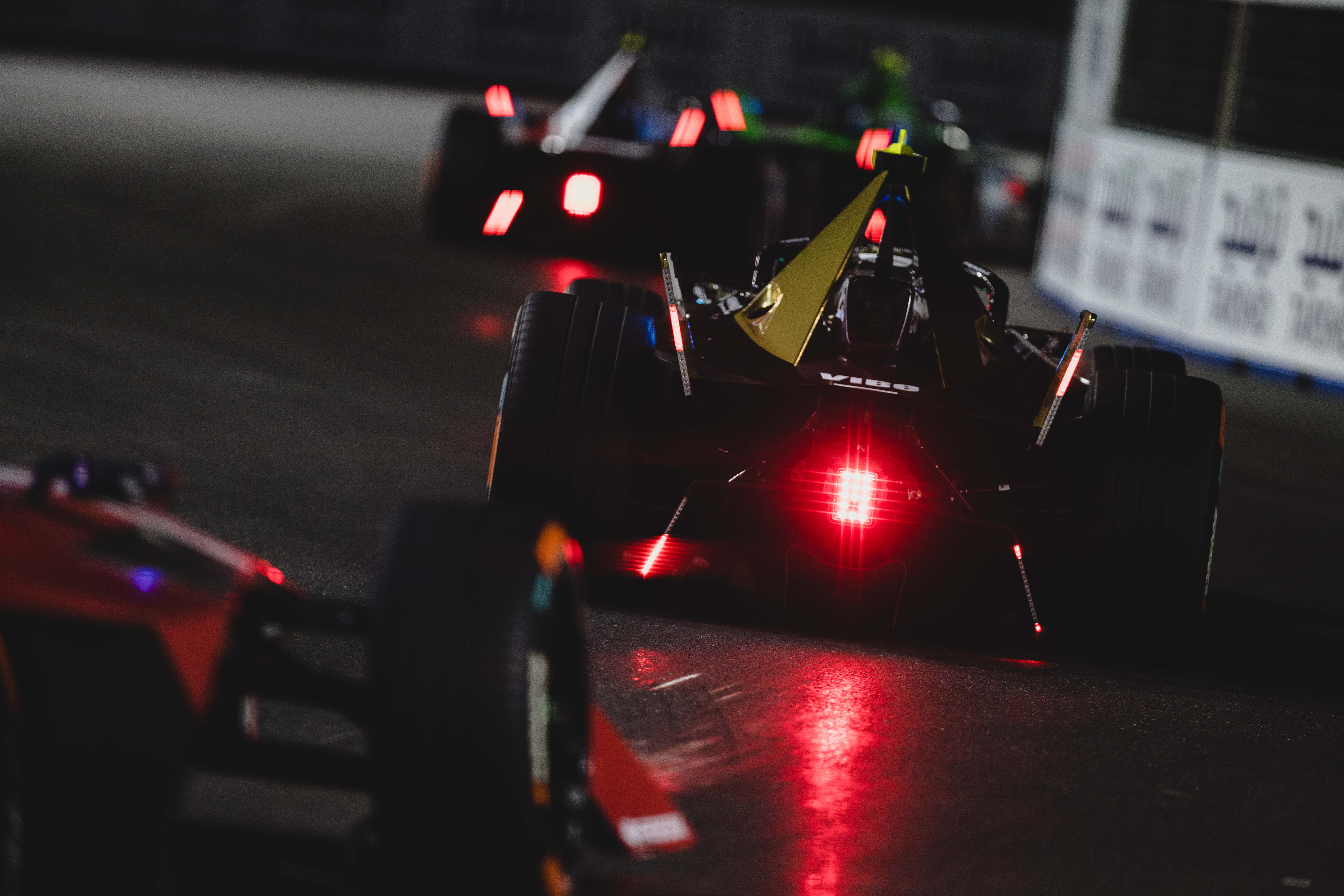 The early signs were good then. But the fact was that DS' development arm took care of the pre-season private testing. That was said to have gone well and at the Valencia pre-season test, the team appeared to have the kind of advantage that Porsche has now completely reversed.
Penske left the Diriyah track immediately after the race finished, clearly disappointed. Reflected in his aviator shades was a second consecutive event that had been brim full of disappointment.
He will still believe that the audacious melding of a multiple title-winning manufacturer to his own struggling team is the dream ticket. But clearly, it was meant to hit the ground running rather than idling.
It's absolutely not a complete nightmare right now because somewhere in there is a quick car to be found.
But all that gelling of the DS Penske squad can easily start to come unstuck in the hot-house of Formula E, especially when the cadence of races continues to be as intense as they are now for the next six weeks on racetracks completely unknown to one and all.
New DS director of performance, Eugenio Franzetti, described the weekend as "very educational" but with "some very positive things to retain".
What those positives precisely were is unclear. Because in the context of a multiple title-winning manufacturer in DS and two drivers with three drivers' championships between them, clearly much more is expected than being bit-part players this season.