The FIA and Formula E's plans to shake-up the qualifying format for 2022 are expected to bring some consistency and a more developed performance hierarchy to the world championship next season.
This will be just one part of a wide-ranging new sporting package for the electric series.
But will it completely cure the pain of penalising its highest-performing drivers and teams?
The Race revealed last week that a group, quarter-final, semi-final and final knockout-style qualifying format will be trialled at Formula E's pre-season Valencia test in November.
This will replace the system used for the previous three seasons in which drivers were grouped solely via their championship standing positions and the points leaders ran in the worst qualifying track conditions.
Prior to that, a lottery arrangement was used to assemble the groups. This too became unpopular after the initial novelties wore off as Formula E reached a fourth and final season of its initial rules set in 2018.
Novelties, or rather let's call them sporting devices, often go together.
Most sports have them; the Duckworth Lewis method in cricket, the classic tiebreak in tennis and the now thankfully banished 'golden and silver goals' in football. This last one was universally derided unless your name was David Trezeguet!
Formula E and the FIA, to their credit, have driven through some great sporting rules in the past.
The flexibility and imagination shown in doing away with unnecessary chicanes, implementing warnings for misbehaving drivers and modifying regulations mid-season, if need be, are to be applauded.
The governing body and the promoter also had the gumption and skill to execute innovations such as the attack mode system and introducing an entirely closed-wheel single-seater design for Gen2 properly.
When Formula E began back in 2014, and even before that, the organisers resisted the temptation to go too extreme.
Believe me, they were tempted.
At one stage, at a long committee meeting at the end of 2013, championship forefathers Alejandro Agag and Alberto Longo proffered the idea of drivers running a certain distance from one car to the next, Le Mans style. But instead of across the track, they had a greater distance in mind.
"The basic idea was why don't we put one of their cars 500 metres away and then we make the drivers run from one place to the other?" remembered Longo.
"But then we decided this is not motorsport and the other guy who is fitter could gain eight seconds or so compared to another one."
Legend has it that Agag and Longo even thought about targeting Adidas and Nike for deals to incorporate into the plan.
"Believe me there are even some presentations on this," smiled Longo.
It's an amusing aside, but one that shows in a little way why Formula E exerted a controlled bravado as it made its way into the glare of international motorsport.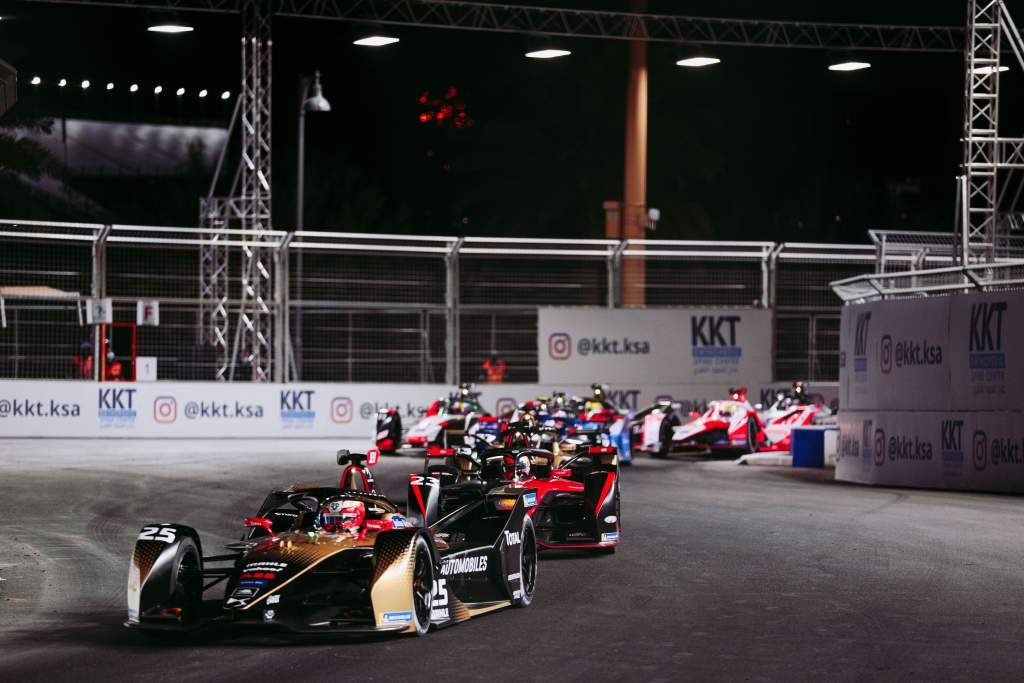 In 2021, amid a first world championship season, several aspects of Formula E's regulations were exposed.
These are just some of the examples:
The unjust penalties for Jean-Eric Vergne and Nick Cassidy for not using a second attack mode prior to a red flag that occurred with eight minutes still on the clock in Diriyah; the misjudgement of the amount of energy to take off at such a late stage in the infamous first Valencia race; the 'Lucas loophole' move at ExCeL Arena that almost triggered the cutest ever race win but exposed a regulatory ambiguity that should have been closed off a year before when others executed it, albeit under full course yellows in Berlin.
Additionally, the amount of usable energy that was taken off for the London E-Prix meeting was clearly not enough.
The fact that any was taken off at all was largely down to the lobbying of the teams beforehand but the meagre 4% that was deducted was described by one leading engineer before the event as being 'just a token gesture'.
It came after initial investigations by teams presented a need to save as little as 7% when usually at least 30% is needed.
The Race understands that this, in addition to track changes at the venue, will be seen as one of many priorities for the 2022 season.
The new sporting regulations should be approved next month and are set to also address the race format as well as the new qualifying procedure.
Again, the FIA and Formula E will have elements of flexibility at hand.
They know that the 45-minutes and one lap constitution of a Formula E race is generally sacrosanct. This is because it gives the right amount of time for expansive energy management during most races.
But in keeping with the footballing analogies that appear to be more than just subliminal aspects of 2022 Formula E racing, could a type of injury extra time also play a part should there be excessive safety car periods, such as at Valencia and London last season?
Additional time could be added to push Formula E races nearer and perhaps beyond the hour mark in the future. Reigle-time becoming the new Fergie-time perhaps?
The same usable energy allocation of 52kWh would remain, meaning that there would be no issues for the RESS battery, rather that some tweaks to software programmes would suffice.
So, could we really see 60-minute races next season?
In short yes, and it could be part of the annual race simulation that is done at the pre-season Valencia test in November in addition to the qualifying trial.
Yet it is the qualifying system that will really generate all the headlines. This, along with the inevitability of calendar modifications, is set to be the first major talking point of the season ahead.
The reality is though, that it already has been for the best part of a year.
Speaking to The Race this month before any of the mooted ideas for 2022 were widely known, new champion Nyck de Vries said that everyone would "welcome a more consistent platform."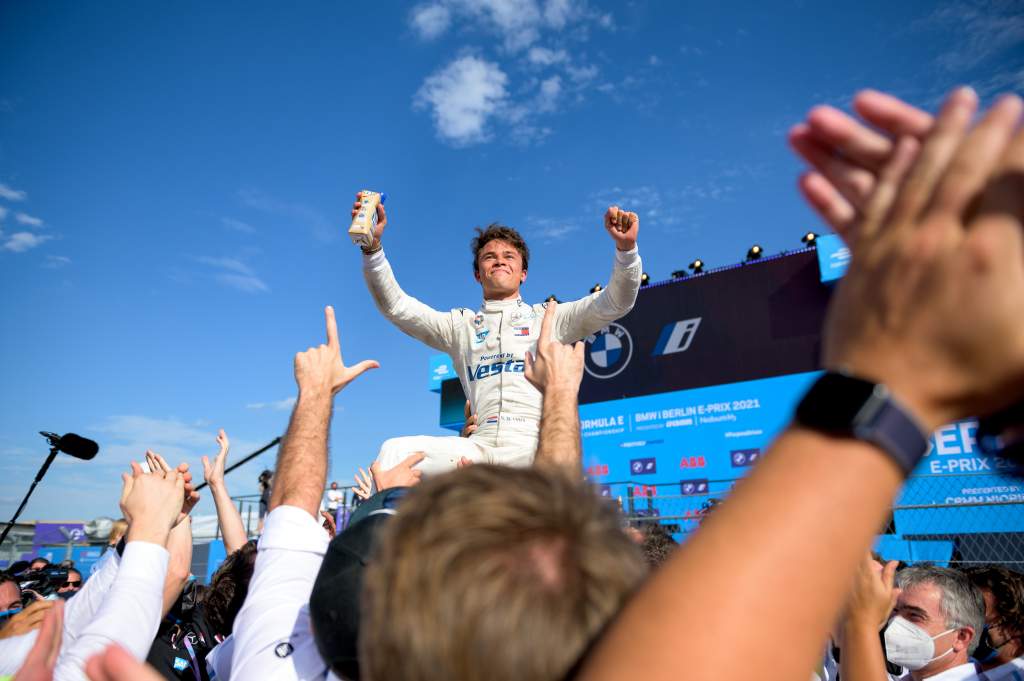 "In all honesty, I haven't spent much time thinking about a better solution," said de Vries.
"This qualifying has been a big topic. I think everyone agrees with that, but I'm not the type of person who is telling other people what they should or shouldn't do and suggest because it's always easier to be on the sidelines and say 'you should do this' or 'you should have done that'.
"I don't have a clear solution but I'm sure that they will improve the consistency of the championship.
"I think we are all very much welcoming a more consistent platform."
Jaguar's Sam Bird was clear in his opinions when he spoke to The Race earlier this season and made some straightforward points about the previous system.
"I think if you give the same thing to Formula 1, they'd still come through and win but it's so tight in Formula E now," said Bird, who also told The Race that he has submitted his own ideas to Formula E on what could replace the current system.
"There's no real opportunity to race through like there used to be.
"I mean, look at season four [2017-18] where the Audi was clearly just driving past everybody, and I'd be hanging on somewhere and they just fly by."
Along with Rene Rast and Robin Frijns, Bird executed some stellar 'burn from the stern' style drives last season, not least of which was a monumental blast through from 22nd to seventh in the final race at Tempelhof.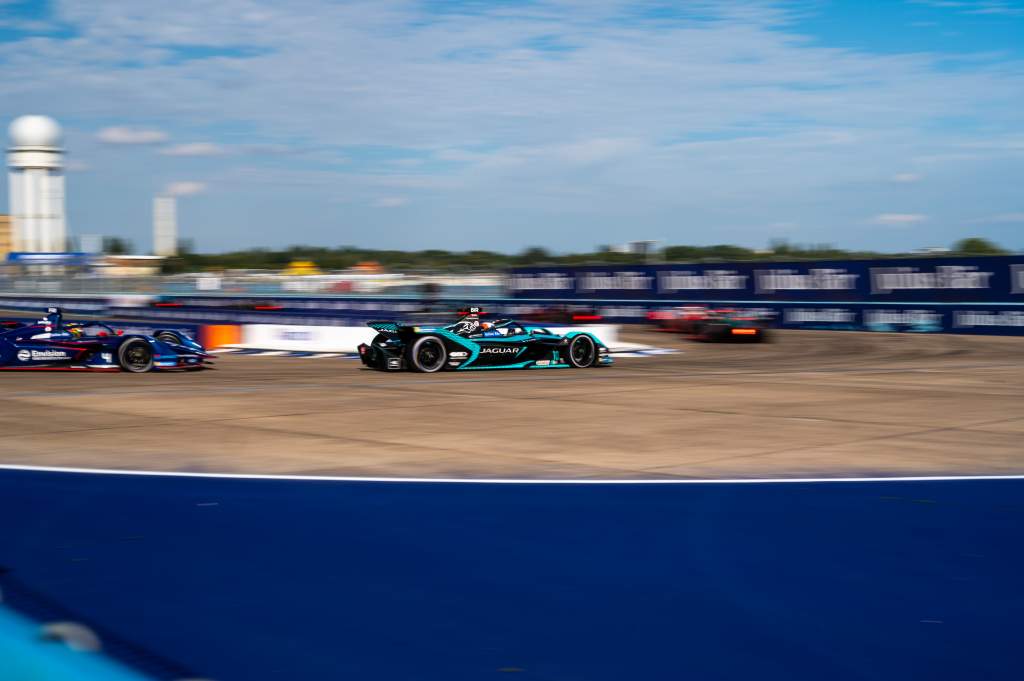 These heroic stories were two a penny in 2021 Formula E racing, which begs the question 'will they actually be missed in 2022?'
They certainly will by the fans and the media, and probably to a small extent the drivers.
But drivers are often a contrary breed, and what is one drivers 'brawny comeback drive' is another's 'frustrating battle against tired regulations'.
Many of the drivers unsurprisingly want both something fresh but crucially something that is fair and relevant.
This is because they work very hard for their seats in Formula E.
Yes, they are remunerated well. But what the cameras and the fans, therefore, don't see are the 5am starts for days of testing at such frightful outposts as Calafat or RAF Abingdon.
Nor are seen the endless days on simulators perfecting every conceivable strategy for preparatory purposes.
Imagine going through all this week in and week out for six months and then knowing that if it pays off and is quick and successful at the first race, then you will be 'punished' for it with a group one appearance for the next race.
In 2021, with the teams so close in terms of pace with their technical packages, mostly thanks to rules stability for a third season, it just became too dispiriting for most.
But let's introduce some devil's advocacy.
Most on the inside said it was no longer relevant for where the championship was in 2021. But what do those on the outside want?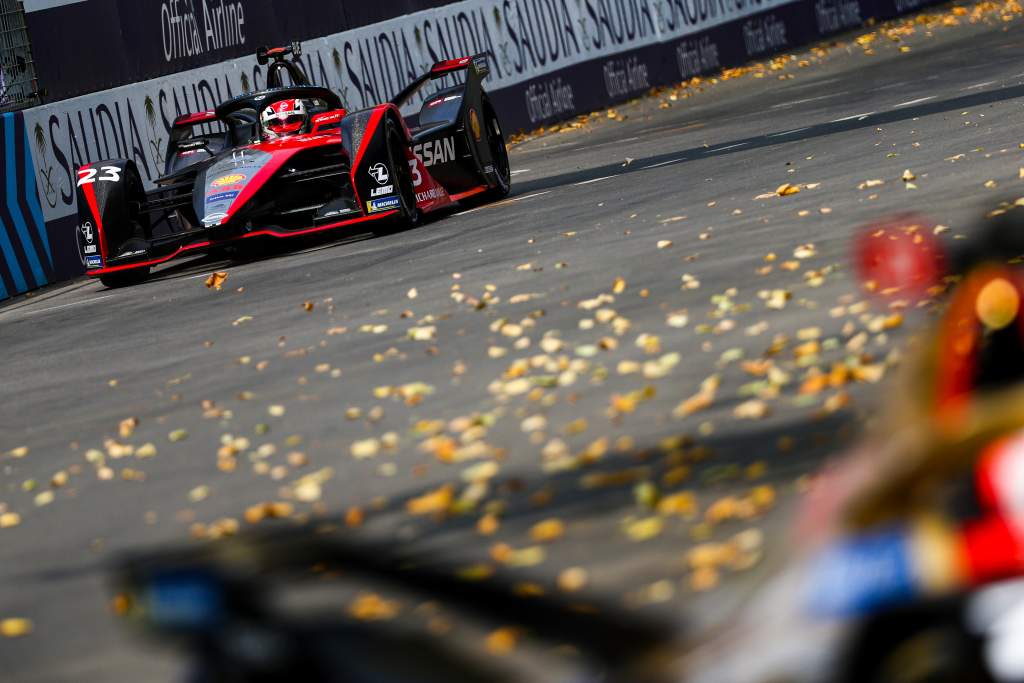 For a championship that has some excellent interaction with fans, why not at least get an idea about what they might want?
But it's because qualifying just isn't an important marketing or commercial tool for Formula E.
Very few watch it, because they just want to watch the races. Therefore, the promoters will have a job on their hands to make the new qualifying procedure alluring anyway.
But Formula E will indeed go big on the new qualifying system and tweaks to race formats too between next month and the start of the season at the end of January.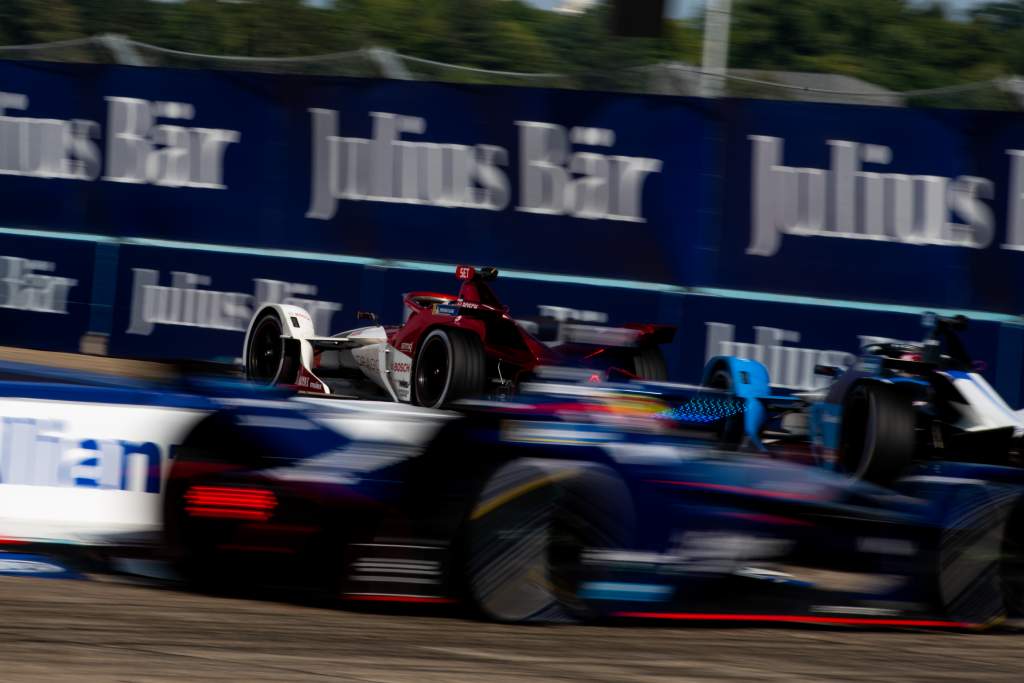 The reason is that it doesn't have a particularly strong narrative heading into the extra season of Gen2 racing in 2022.
2018/19 was all about the new otherworldly Gen2 car; 2019/20 was the arrival of new manufacturers Mercedes and Porsche and 2020/21 the new and deserved FIA world championship status.
Now, with an old car, a smaller grid, the annual and inevitable calendar-Tetris to play out, and its most successful team DS Techeetah in crisis, strong stories to capture a broader focus and appeal are needed quickly for Formula E.