A week might be a long time in politics but five months in Formula E is an age.
Tomorrow, the championship's drivers will form on the grid for the first of six races just over a week. It will be 157 days since their teams finished the last combined day of running at the Marrakesh rookie test on March 1. That is just over 50 days short of the entire duration of the 2018-19 season!
Sam Smith collates both the big transformations and the perhaps less obvious mini-revolutions that have shaped the last five months of inactivity brought on by the COVID-1i pandemic.
Driver ch-ch-changes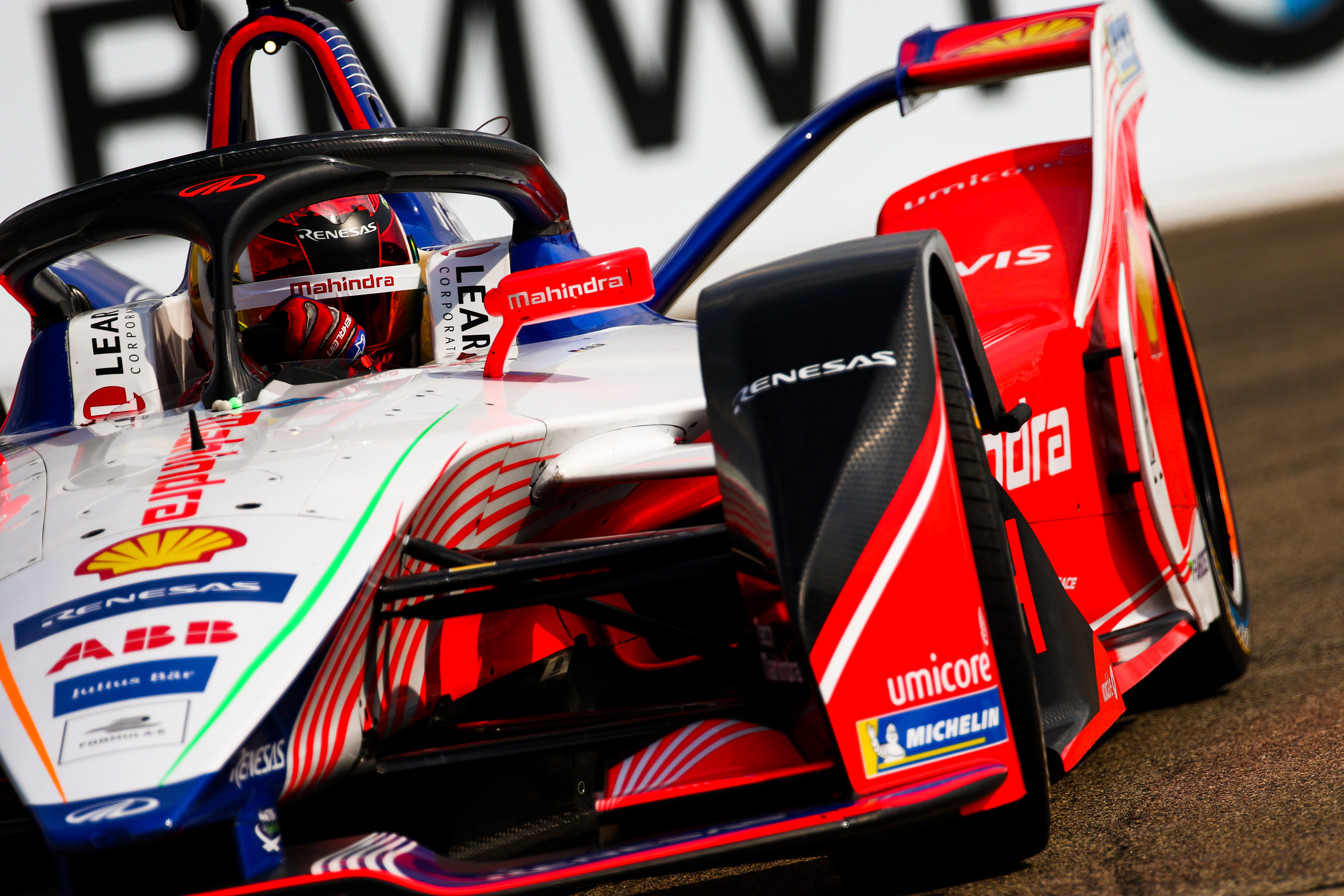 There have been three driver changes on the grid since the end of the first half of the championship.
All three of the departures have had distinctive storylines, and while one was perhaps foreseen (Brendon Hartley), the other two certainly weren't.
The Race revealed in early June that Pascal Wehrlein was to relinquish his position at Mahindra. He had essentially driven a coach and horses through his deal at the team by agreeing to join Porsche as Andre Lotterer's team-mate later this year. The deal will be announced after Berlin.
His departure was swift, hinting at discord between the mercurial but enigmatic Wehrlein and team principal Dilbagh Gill, who has final say on what happens at the Indian-entered squad.
Publicly, cordial words have been uttered but in reality the manner with which Wehrlein communicated his future plans were definitely not appreciated.
At first reigning Super Formula champion Nick Cassidy looked set for the vacant seat but when this chess piece was switched in a grand-master game involving Sam Bird, Jaguar and Envision Virgin, a subsequent checkmate favoured the return of Alex Lynn.
Hartley's tale of woe at GEOX Dragon was just as messy despite a carapace of comforting, if hollow words, confirming the split.
For the Kiwi, the challenges of trying to wrestle a result from the Penske EV-4 told in the end and now that task will be taken up by Sergio Sette Camara in Berlin.
Like @FIAFormulaE? We think you'll like this! 👀

Take an exclusive look at @Daniel_Abt doing his first running in a @NIO333FormulaE car at a recent filming day!

Hear what he had to say here! ⬇️ pic.twitter.com/sPzOloaJfG

— The Race (@wearetherace) July 17, 2020
Finally, like a dystopian nightmare come to life, the tragi-comic episode of Daniel Abt's departure from Audi was a true farce.
The two-time EPrix winner had already suffered a convulsive five races with Audi Sport ABT Schaeffler before the 'Race at Home' Esports debacle in May.
The upshot of his decision to become a part-time performance-artist instead of a professional racing driver backfired horribly. His inevitable departure from the team was generally met with sympathy for a ludicrous situation that took on a surreal life of its own.
While this was natural to some extent, from an empathetic point of view the reality was different and had left an ultra-compliance focused manufacturer like Audi with little choice but to dispense with his services. The likelihood is that it would have done just this a few months later anyway.
Almost equally as abstract was Abt's subsequent return to the grid with NIO333, where he replaces Ma Qing Hua. Despite the team's spin on the matter, Ma will not return to the team next season.
An intriguing prospect will be if Abt can get on par with Oliver Turvey over the coming races.
Turvey has almost exhausted his moniker as the series' 'underrated, hidden gem' that is masked by the equipment beneath him. An update of a more rounded summation could be required in nine days' time should a test mileage-limited Abt outperform him.
Money's too tight (to mention)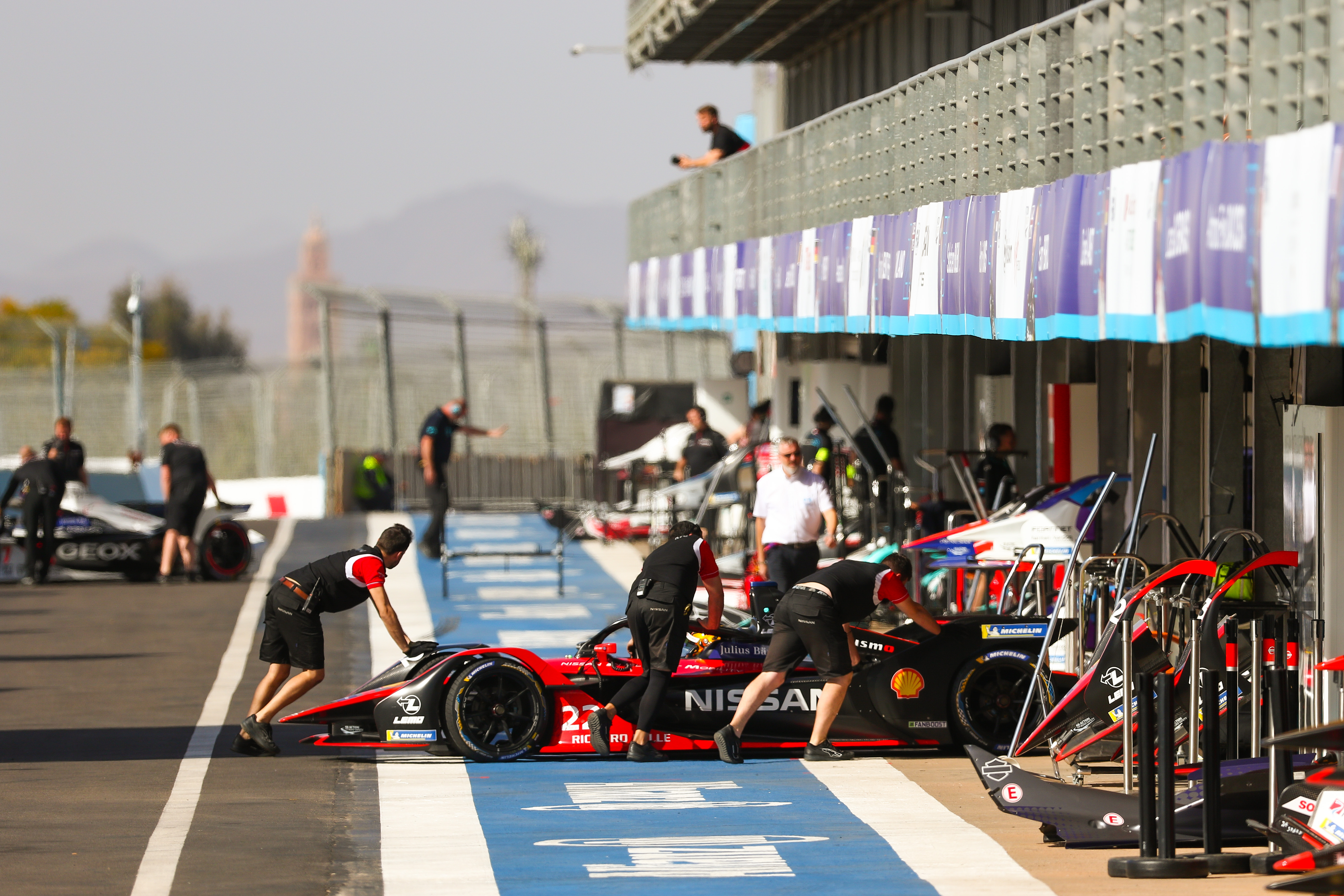 For Berlin, teams are faced with a minor but crucial staff reduction in the context of three double-headers in the space of just nine days.
Usually 32 working passes are dished out to the teams, however only 23 of these are described as 'operational' with the other nine not allowed to work on the car or indeed be based in the garage.
For Berlin, due to the limitation of 1000 people on the Tempelhof site due to local government legislation, a strict allocation of 21 staff is allowed on site, but crucially this now includes drivers and the team principal, where previously they had their own separate pass stash.
The Race understands that some teams have taken out 'super sub' staff that can rotate between the double-headers.
The real work in cost-management is for the 2020-21 season. It will be then that teams have a permanent reduction to just 17 operational staff and six to work at remote facilities back at headquarters.
Brakes and tyre allocations have been cut, and similar reductions in production parts, sensors and software upgrades are expected to be passed through the next World Motorsport Council meeting in October.
Additionally, the addressing of challenges presented by the pandemic and the easing of the economic burden of the next two seasons has seen the introduction of a limit to a single homologation over the two years.
Apart from the obvious motivation of saving money, there is also another key objective to the cost-management.
Within the next six months the board members of current manufacturers in Formula E will have to make decisions on whether their brand continues for the next ruleset (Gen3) starting from 2022.
Therefore the management of costs by the FIA and Formula E has been a necessary pre-emptive strike, which was accelerated by the pandemic to ensure the manufacturer-heavy constitution of the series can continue.
Wish you were here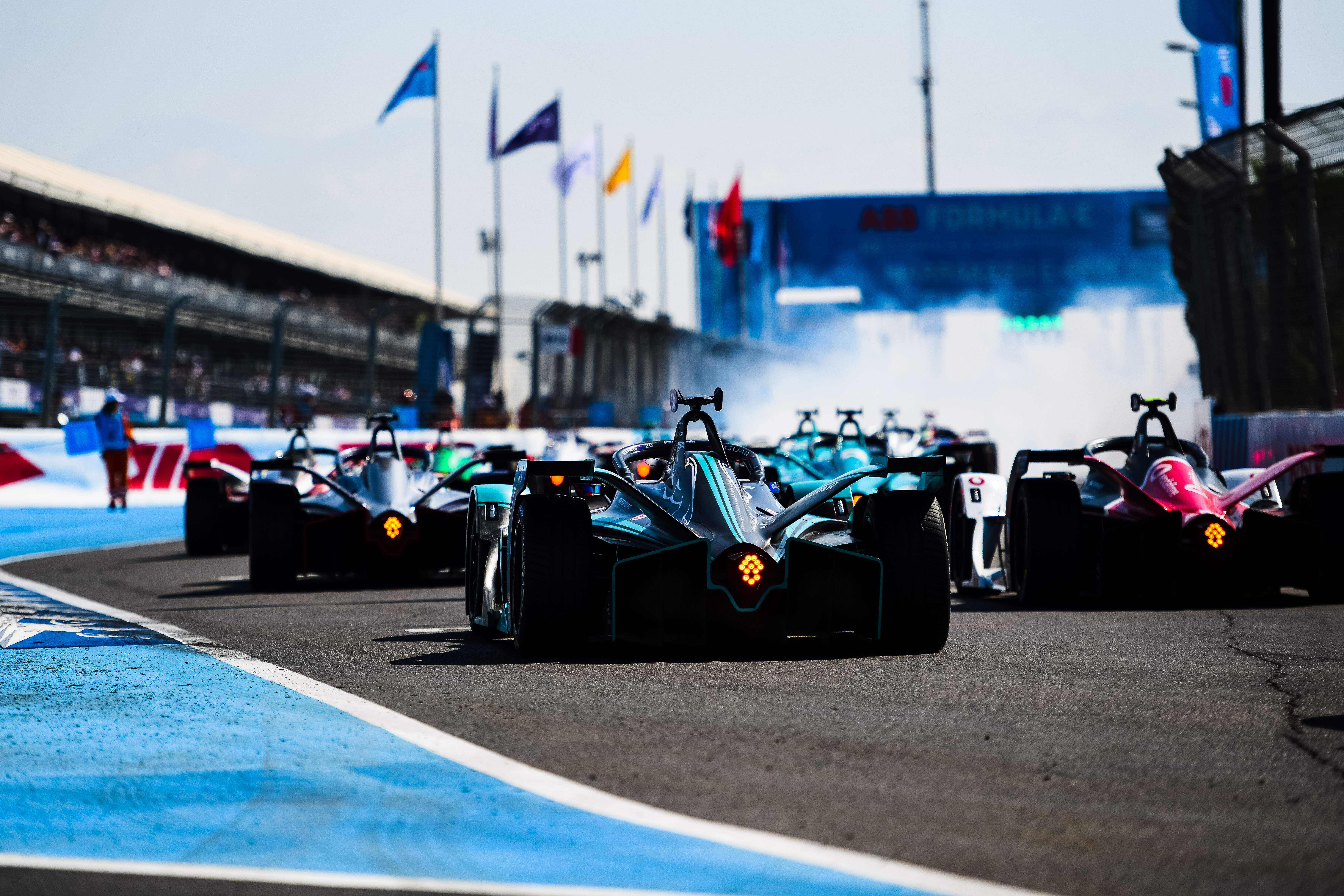 The 2019/20 Formula E calendar has been fraught with difficulty and disruption almost since it was first announced in June of 2019.
Hong Kong's troubles saw the popular harbourfront event scratched and sadly any prospect of it returning now seems unlikely in the short or indeed medium term.
Doubts were also cast on the viability of the second race of the season at Santiago in January. This was due to economic and social protests in the city but the race went ahead after diligent handling by Formula E on a political and security level.
But in the very week that Santiago happened, the first realisation that COVID-19 could get out of control started to form and in quick succession the Sanya E-Prix and then the rest of the calendar collapsed in a flurry of postponements and cancellations.
In parallel with Formula E Operations planning a return to racing, which initially included studies into possible races at Valencia, Portimao and a return to Marrakesh, at the same time there had to be a focus on the first world championship season of 2020-21.
That will begin in Chile on January 16, 2021 before a compact six months of racing is planned at the venues that should have formed the current broken-up campaign.
There are still serious doubts if some of the new calendar races can go ahead, with fans in attendance at least. In a world that looks set to be adapting to the pandemic for many more months to come, Formula E's decision to slightly delay its first world title campaign until January looks like a shrewd one.
All are likely to be under some kind of risk but the level of foresight shown by Formula E in managing an often impossible and fast-changing hostile environment to put races on should be positively acknowledged.
That is especially true of the masterstroke in ensuring that the first and third double-headers in Berlin are hosted at a time when nothing else is on, meaning that the likely title showdown next Thursday will have the eyes of the racing world upon it.
Should I stay or should I go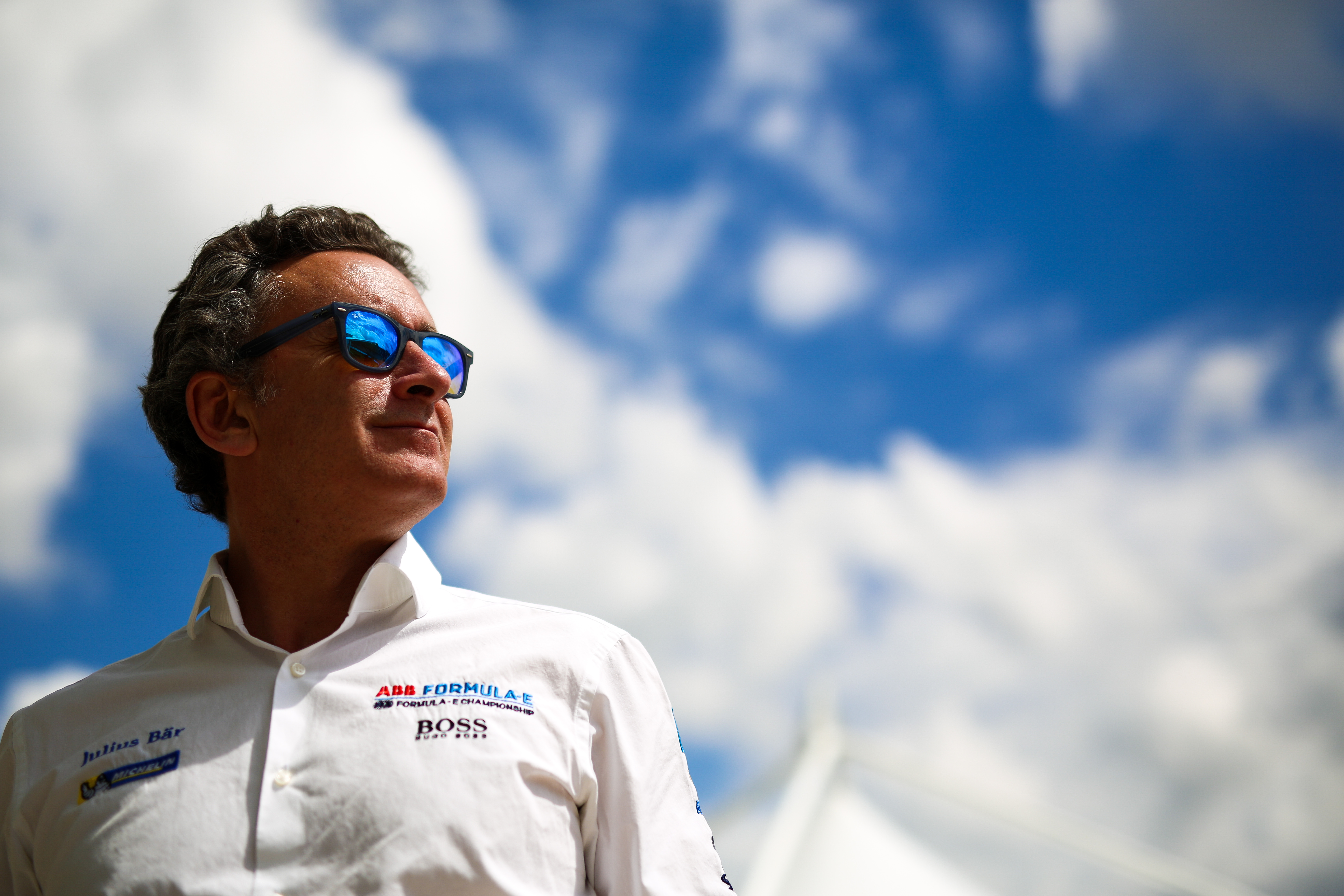 Alejandro Agag has not left the building, or has he?
Physically he's just moved downstairs, in the case of his plush, zeitgeisty Extreme E offices in Hammersmith, London.
But actually it's a bit more than that because the plan that was put in place during the autumn of 2018 was that he would step aside from day-to-day control of Formula E and take up the position of chairman.
The Race can reveal that last week he formally resigned his position as a director of Formula E Operations Ltd, the company he jointly founded back in February 2013.
Replacing him in a directorship role, as well as with two other affiliated companies – Formula E Race Operations Ltd and Formula E Opco 2 Ltd – is Jamie Reigle.
The Canadian joined Formula E officially in September 2019 as CEO, and has since taken charge of its day-to-day running.
Since lockdown he has put in place a high-profile and no doubt expensive team featuring former Manchester United, International Cricket Council and McLaren executives.
The aims and objectives are moulded around growing the commercial performance of Formula E through intensive brand development.
Forever changes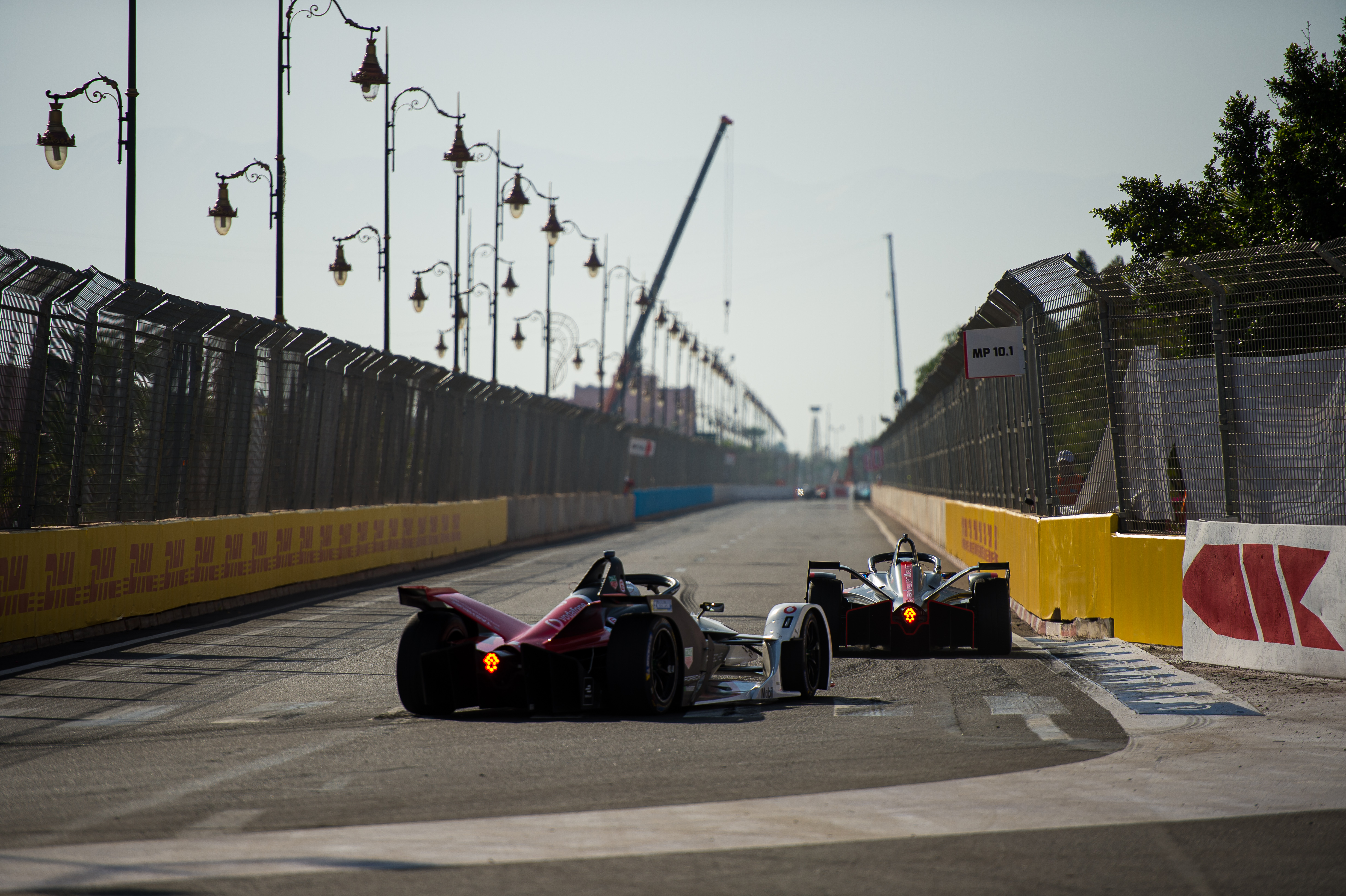 The stress and strain of adapting to a new way of life is currently being absorbed by humanity and will be a process that takes months, if not years, to properly settle into.
For major companies and businesses, especially nascent ones such as Formula E, it can also be looked at as a major opportunity.
Change for the better is more than just a pseudo-psychology for a positive mind. It is also a necessity for simply keeping afloat. Then honing its efficiency and creativity to stand out from a crowded sporting and business marketplace is how success is defined.
Formula E has multiple programmes that set it apart; sustainability, sporting innovation, urban mobility and automotive relevancy being just a few.
But, like all new sporting propositions, the public and commercial appetite for what Formula E has built, is still largely unknown.
Does it become even more digitally-focused from a media and consumer standpoint? Will the reluctance to use public transport drive EV growth further in the coming years? Can manufacturers continue to justify a marketing spend in Formula E when they are shedding tens of thousands of jobs and losing billions in profit and value?
The answers to all these vital questions are also unclear but Formula E has to prepare as best it can to tackle them all with a decisive self-belief.
It has the unconditional backing and love of the FIA, a growing media following, and stakeholders that are committed to a long-term future.
But it still needs to be well-advised to remember that in sport, volatility can breed not only opportunity but a great deal of instability too.