A long-standing Formula 1 milestone was surpassed by Red Bull in a Hungarian Grand Prix that had once promised it would be seriously challenged – only for Max Verstappen to immediately take the lead into Turn 1 and have minimal trouble controlling the race from there.
Aside from an opening-lap smash and a late Logan Sargeant spin, it was a fairly well-behaved race – which meant little in the way of interruptions and left nowhere to hide for those who didn't quite have their car or their driving optimised for long distances at the tyre-demanding venue.
And therefore, there were some obvious winners from the 70-lapper – and some clear losers, too.
Winners
Max Verstappen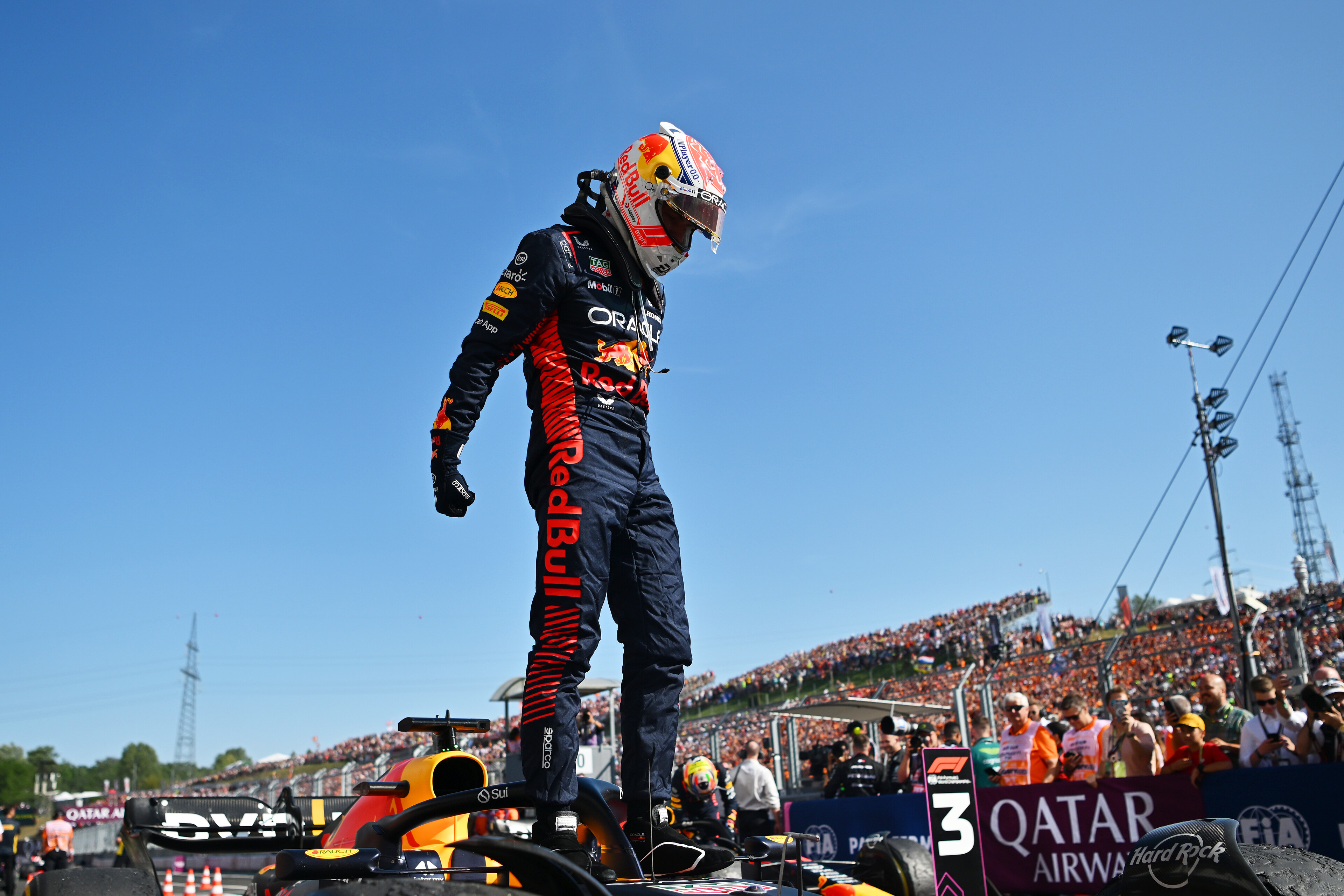 What left is there to say about this potent Verstappen-Red Bull combination?
For all the excitement about Lewis Hamilton's pole, for the suggestions – including from Hamilton – on Saturday that Red Bull was losing some of its edge, the reality is victory was in very little doubt. Especially if you consider Verstappen won from 10th on the grid in Hungary last year.
As if to make a mockery of those claims of Red Bull's advantage slipping, Verstappen went and won by comfortably more than half a minute, and after his final stop was at times more than 1.5s a lap quicker than anyone else.
Don't expect Red Bull's 12-race unbeaten streak, stretching back to the Abu Dhabi GP of 2022, to end any time soon in conventional circumstances. – Jack Cozens
Lando Norris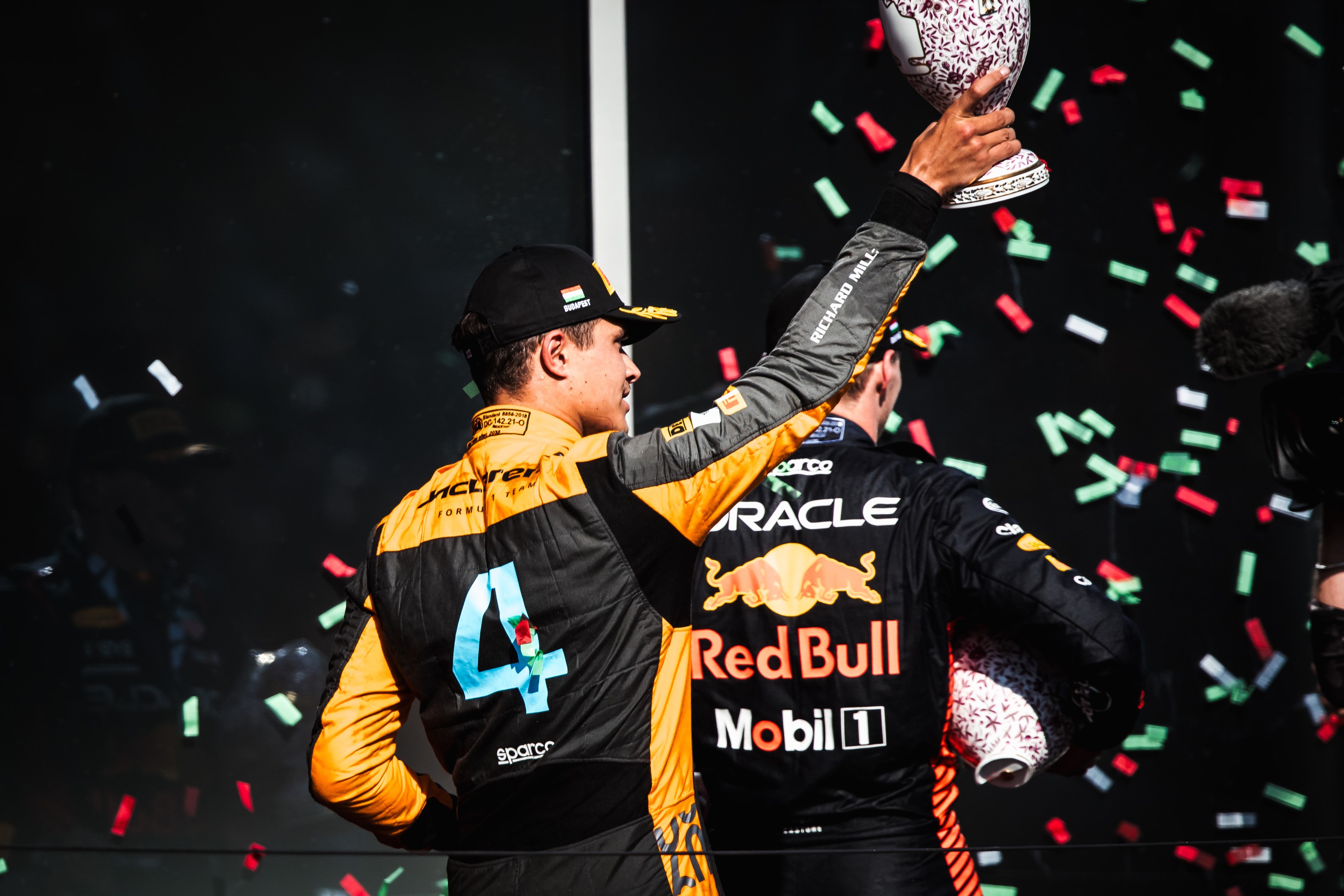 Now firmly an elite F1 driver, and growing more and more elite with each performance of this kind.
The 23-year-old is responsible for eight of the 11 podiums McLaren has picked up since he joined, and is synonymous with the current, Zak Brown-led iteration of the outfit.
When the vibes are off, he seems the main barometer. When they're good, that's also reflected. And when McLaren is in a position to be a bit bullish, it comes across in a certain swagger on Norris's end.
That swagger was on full display today, Norris recovering from losing out at Turn 1 to so crucially pick off Hamilton – and though it was strategy that then aided him past Oscar Piastri, that was clearly for the best for McLaren as second place wouldn't have stuck otherwise.
It still very nearly hadn't, but in holding firm against the late advances of Sergio Perez's RB19, in what he (probably correctly) reckons wasn't quite the second-best car today, Norris has again emphasised his value and his status. – Valentin Khorounzhiy
M
c

Laren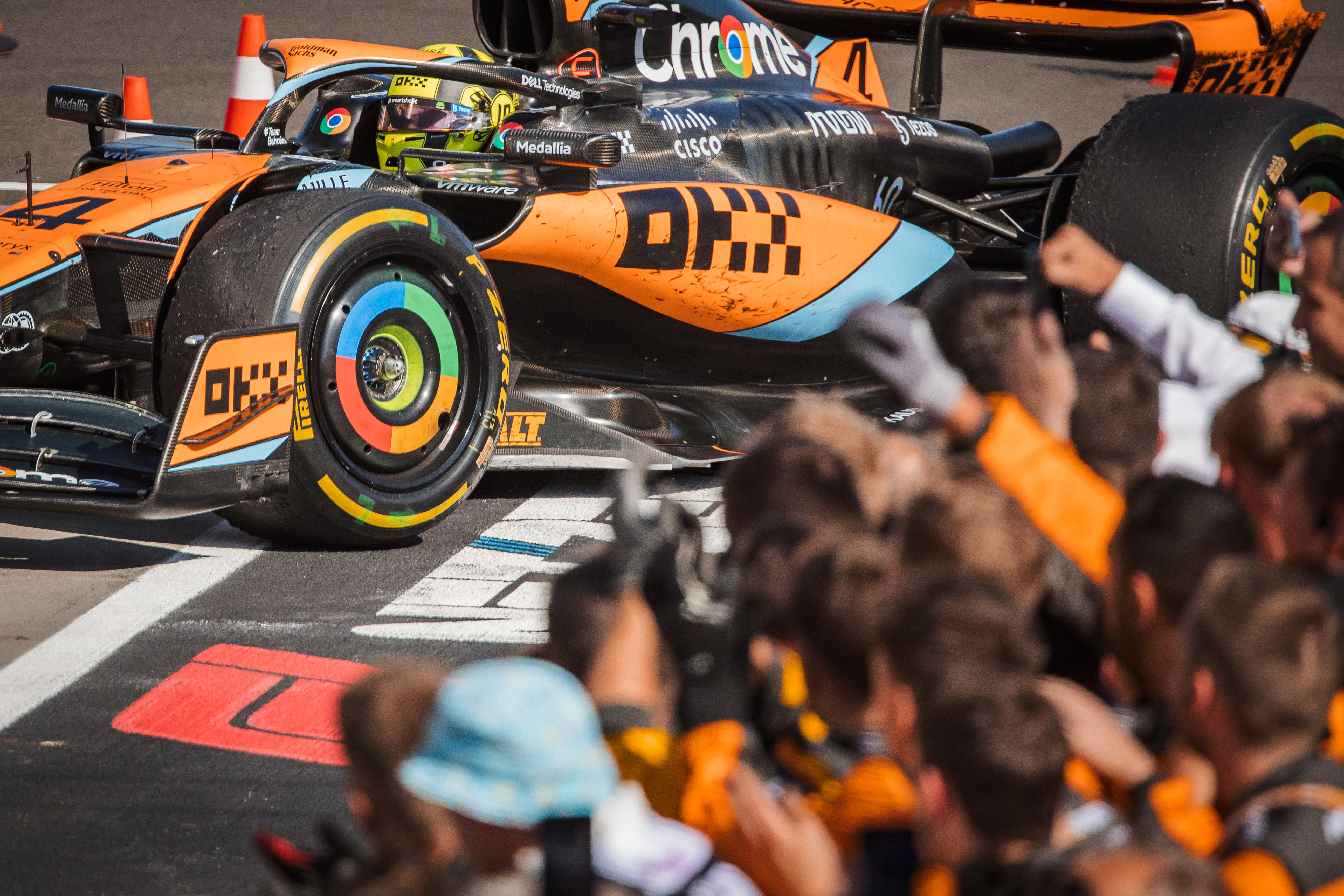 Having gone into Austria with just 17 points to the MCL60's name, McLaren has more than quintupled its points tally in the three races since – a truly staggering turnaround that feels like a genuine outlier in the modern F1 of incremental progress.
Yes, Red Bull is still out of reach, so the ceiling remains a firm one, but McLaren has gone from barely seeing it to nudging up against it in an instant – although that of course belies the scope of work done behind the scenes, not just under the new technical management but also presumably at least in part under the previous James Key regime.
That's not to say that the personnel changes haven't paid off, and they've clearly made McLaren's talismanic driver happier – Norris's McLaren future now looking a lot more logical and ironclad that it had when the MCL60 was a behind-schedule unruly backmarker. – VK
Daniel Ricciardo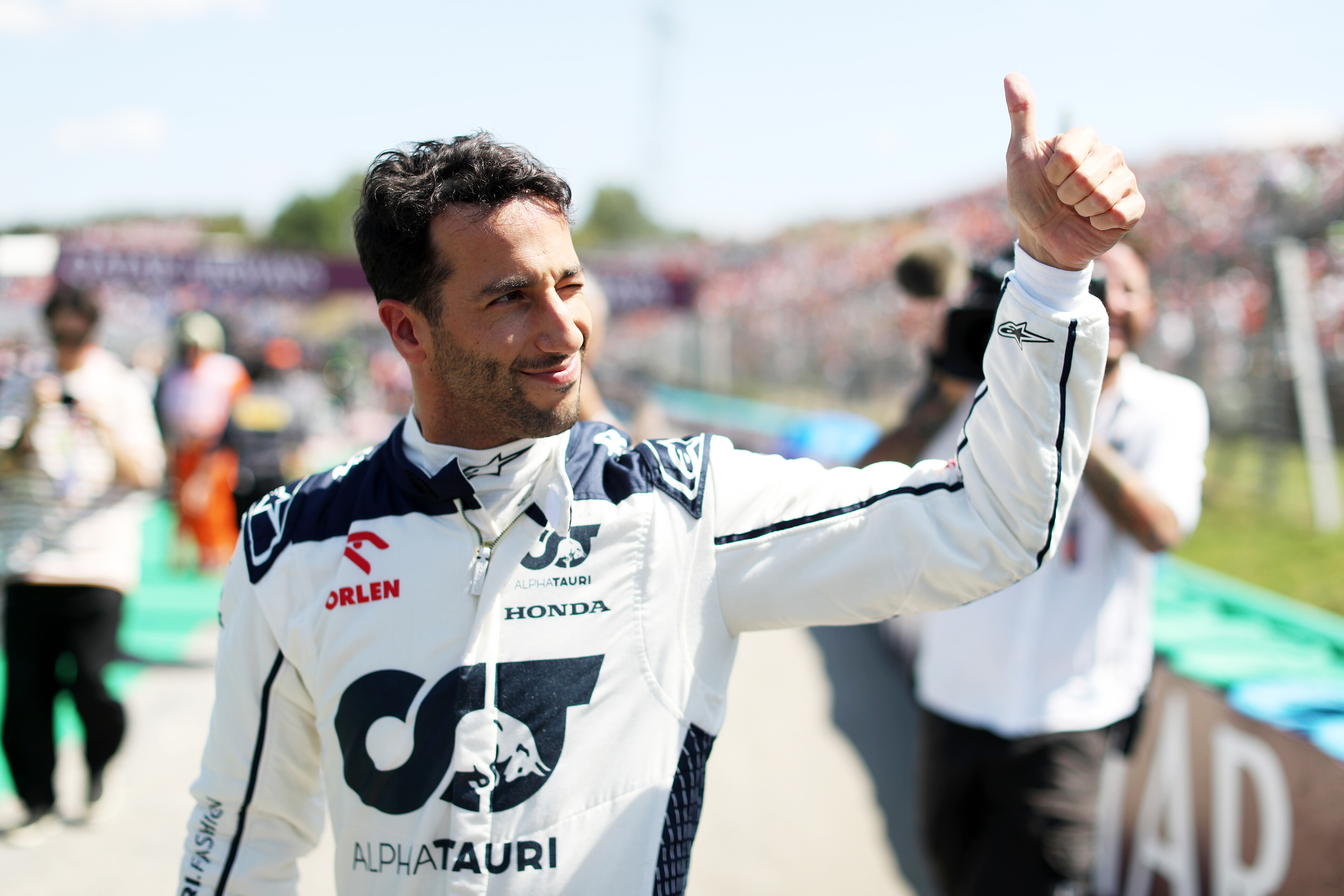 Finishing a lapped 13th at the Hungaroring won't have been anywhere near the fairytale return to the F1 grid that Daniel Ricciardo might have hoped for.
But then not much about this has been fairytale-like. He's stepped into a backmarker car and Ricciardo has been realistic in his expectations – saying on Saturday that his qualifying position was "somewhat irrelevant". There is a bigger picture in Ricciardo's mind that includes short- and long-term goals, the first of which is to prove he still has the fight and still has what it takes.
In some ways, his Hungarian GP embodied that. Caught up at Turn 1 through no fault of his own, as Zhou Guanyu hitting him triggered a chain reaction that wiped out both Alpines, Ricciardo looked to be on a hiding-to-nothing race. But he twice caught back up to the pack, then trusted AlphaTauri's call to go off-kilter with the rest and made a 40-lap stint on used mediums stick.
Comparisons to 15th-place finisher Yuki Tsunoda are a bit irrelevant – the time he lost at his first pitstop was transformative for his race – but what might look like a subdued result was a decent salvage job, on that definitely showcased some of the attributes Ricciardo is hoping to demonstrate in this comeback. – JC
Sergio Perez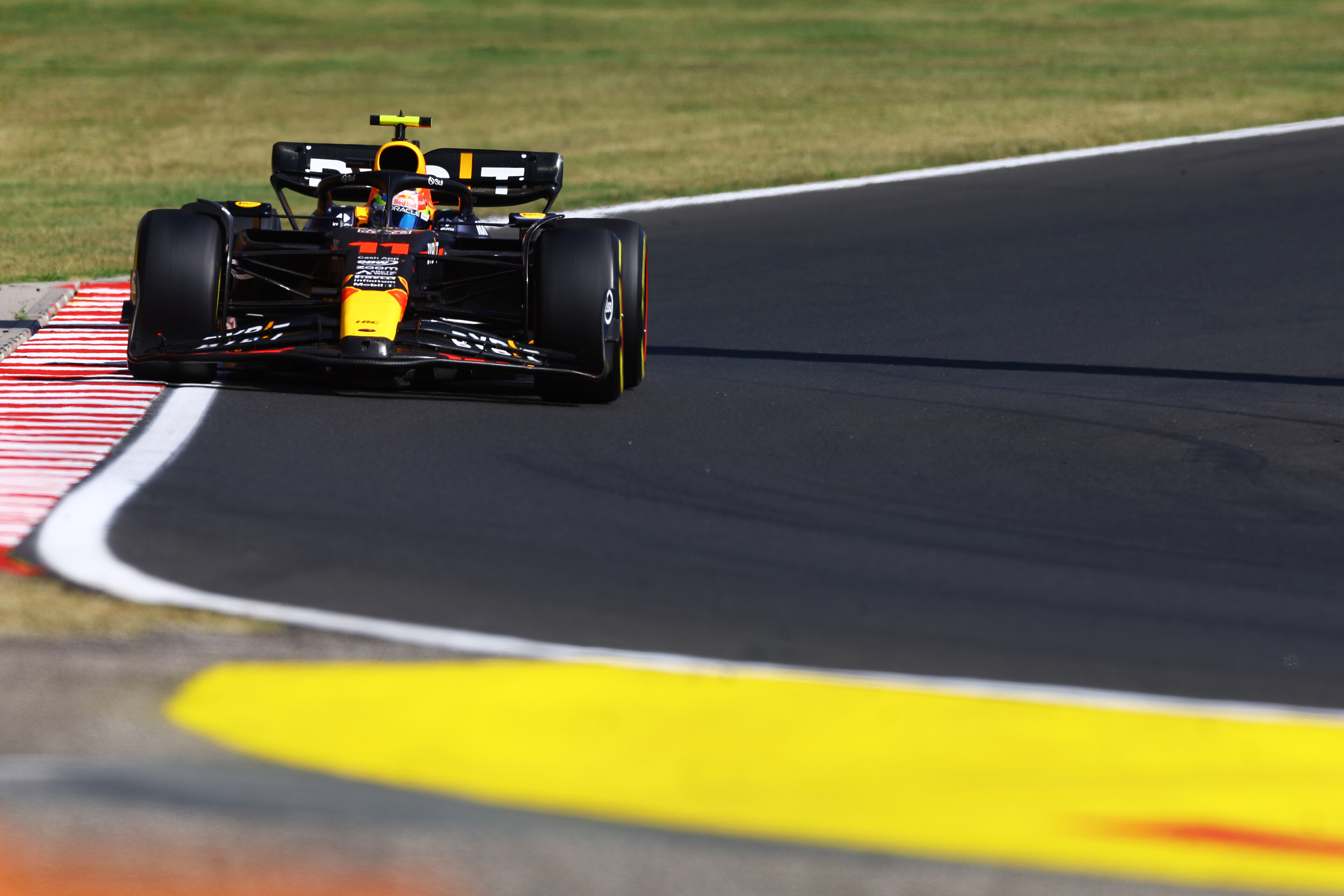 A marginal call here, given the familiar pattern of Perez undoing a poor qualifying result with a charging recovery drive in the race – but this particularly effort probably just about deserves to go in the 'win' column given everything Perez has been going through recently.
Yes, he should be finishing at least second in a car that good, and he ran out of steam a bit in his late pursuit of Norris, but amid all the recent noise surrounding Ricciardo's comeback, and the target that's placed firmly on Perez's back, this was a pretty decent response.
The overtaking moves were aggressive and incisive, though Perez (like George Russell at Mercedes) benefitted certainly from an offset hard/medium tyre strategy. Christian Horner called this a "statement drive" from Perez; a "don't write me off" performance.
It was definitely well-timed and much-needed after all that's been going wrong in Perez's world recently, but even so he cannot afford to keep having such disjointed weekends in a car capable of destroying the field by more than 30 seconds… – Ben Anderson
Losers
Lewis Hamilton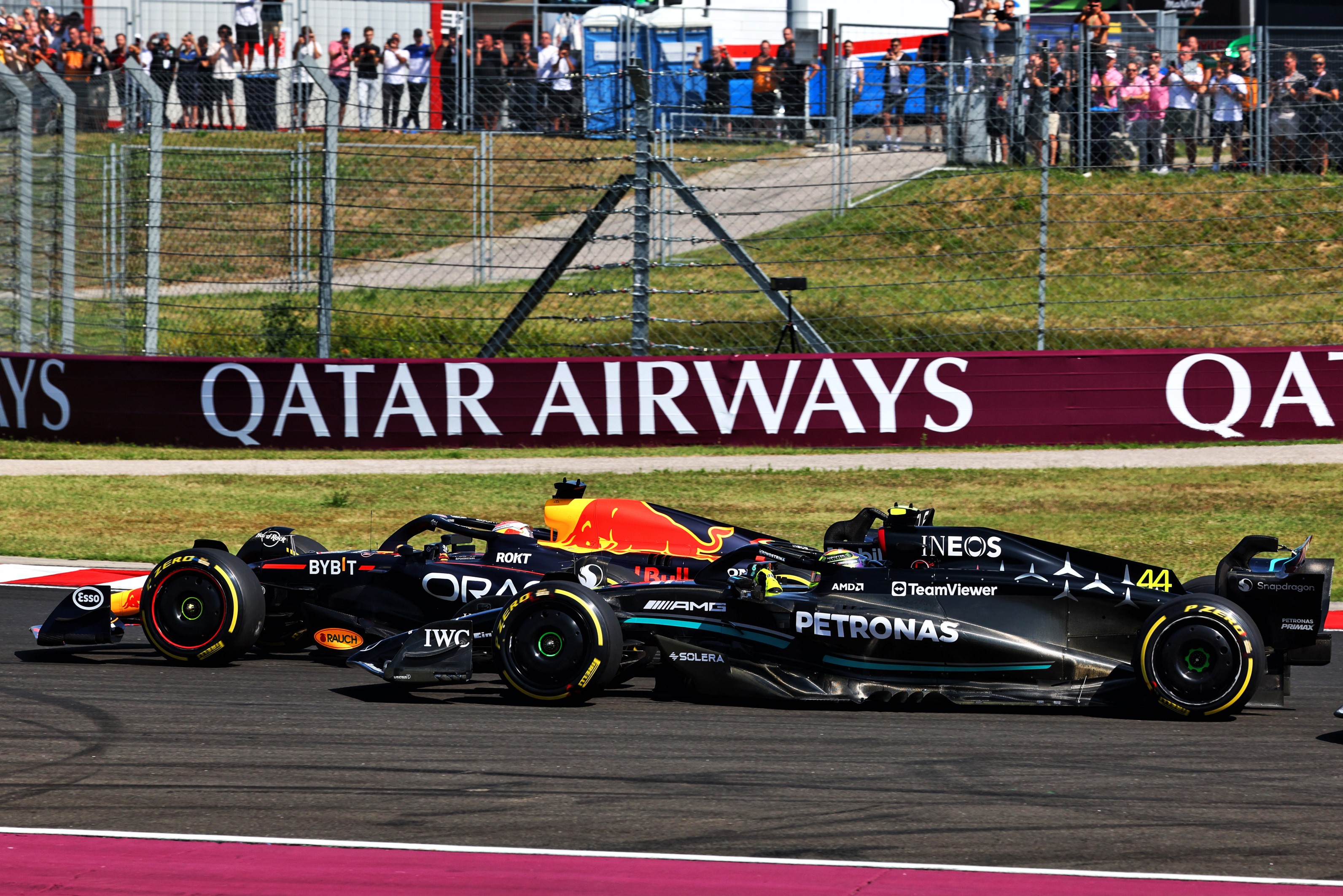 Although Mercedes overall performed decently in Hungary, and outscoring Aston Martin by 17 points represented a decent outcome, for Hamilton personally this was a difficult race. Any grand prix where you finish off the podium after starting on pole can't really be considered anything other than a loss.
The second phase of his start is what undid him – allowing Verstappen to squeeze into the narrow gap inside the Mercedes before Hamilton could fully choke off the space. Preoccupied with his old nemesis at Turn 1, Hamilton then also allowed the McLarens to overtake in quick succession. His apologetic radio message indicated Hamilton knew he'd been the architect of his own downfall.
Hamilton admitted he couldn't live with the McLarens in the first stint, describing a poor car balance that was lurching from understeer into snap oversteer mid-corner. Toto Wolff felt the team's approach was too conservative in terms of nursing that first set of tyres.
Hamilton came alive as the race wore on, the track rubbered in and the fuel burned off, but he only managed to repass one McLaren and was overtaken in the pits by Perez.
Wolff felt the Mercedes was plenty quick enough to finish second in this race without the extra compromises caused by that awful first lap from Hamilton. Maybe, maybe not – but Hamilton certainly made life more difficult for himself than it needed to be. – BA
Ferrari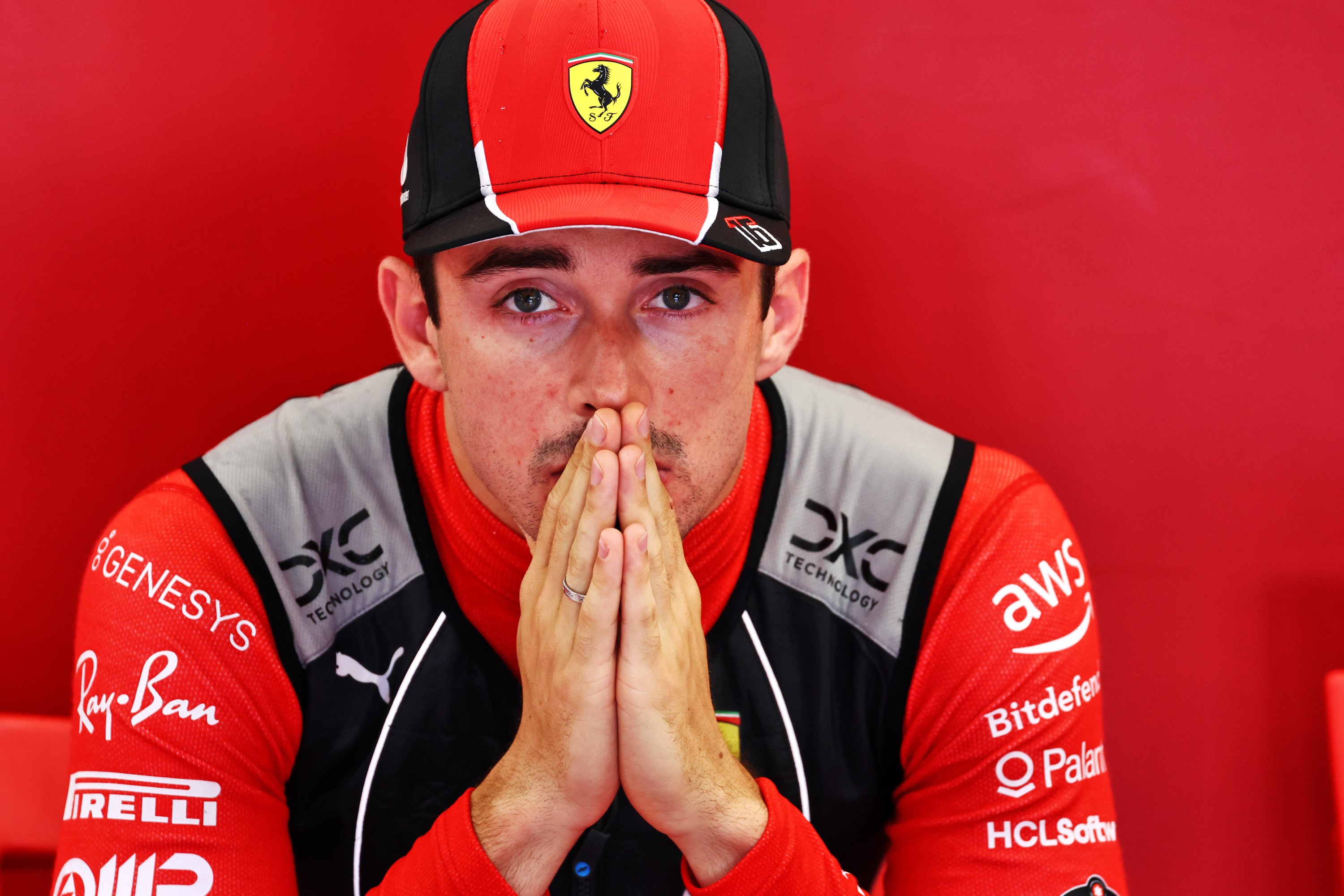 The humiliation of being roundly bested by customer Alfa Romeo in qualifying was at least pretty swiftly forgotten once the Sauber-run team's race fell apart immediately – but it was soon replaced by a different kind of ignominy for Ferrari.
A Red Bull RB19 was behind both Ferraris after the opening lap – it was ahead before too long. That's acceptable if unsatisfying – but that a Mercedes W14 had started 18th but ended up classified ahead of both Charles Leclerc and Carlos Sainz is a brutal look.
And, as it so often is, it was a combination of things. The package was lacking. As was the execution – see Leclerc's dreadful first pitstop in which seven seconds were tacked on by a wheelgun issue, and his subsequent speeding in the pitlane later on.
It again paints the picture of a team that isn't fast enough to run where it wants to run, but also isn't quite in-shape enough for anyone to believe that it would've capitalised on a better SF-23. – VK
Aston Martin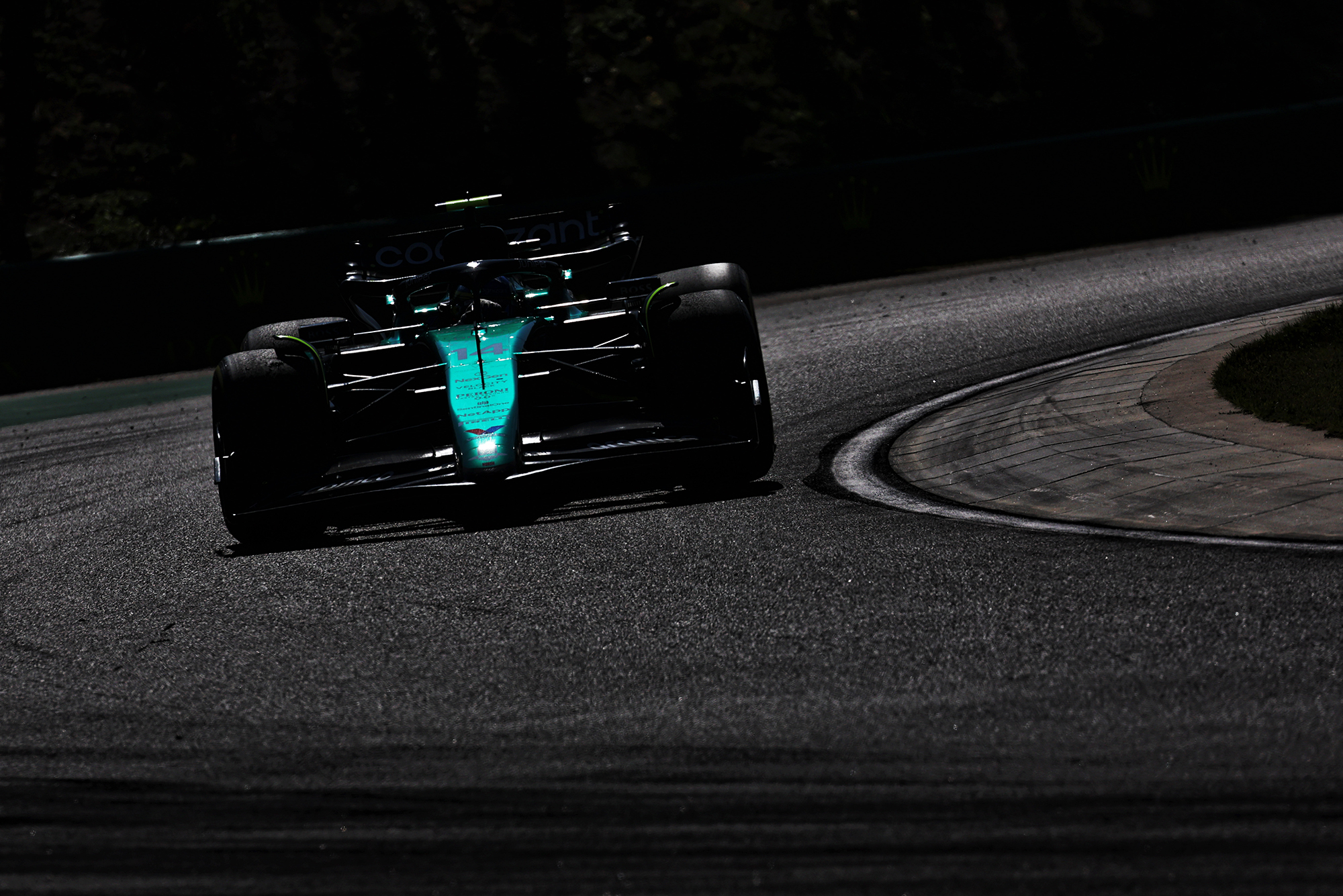 The Aston decline that Red Bull Ring and Silverstone had only hinted at inconclusively is now obviously very real, given three points looked the absolute maximum available to the green cars at a Hungaroring track that, for all intents and purposes, should've been among the more favourable layouts on the calendar.
Both Fernando Alonso and Lance Stroll drove tidy-looking races, and team boss Mike Krack admitted in the aftermath that the particulars of the strategy were of very little consequence to the final results and points haul. It was, as he termed it, "a reality check", and a clear-as-day confirmation that the Silverstone-based team has fallen back.
Aston is somehow still third in the constructors' standings, but has very obviously only the fifth-quickest car right now. And thus, having looked absolutely nailed on to record its best-ever F1 championship finish across the Jordan/Force India/etc lineage, it now needs to get a move on if it is to have any chance of keeping not just the disappointing Ferrari but the ascendant McLaren at bay. – VK
Alfa Romeo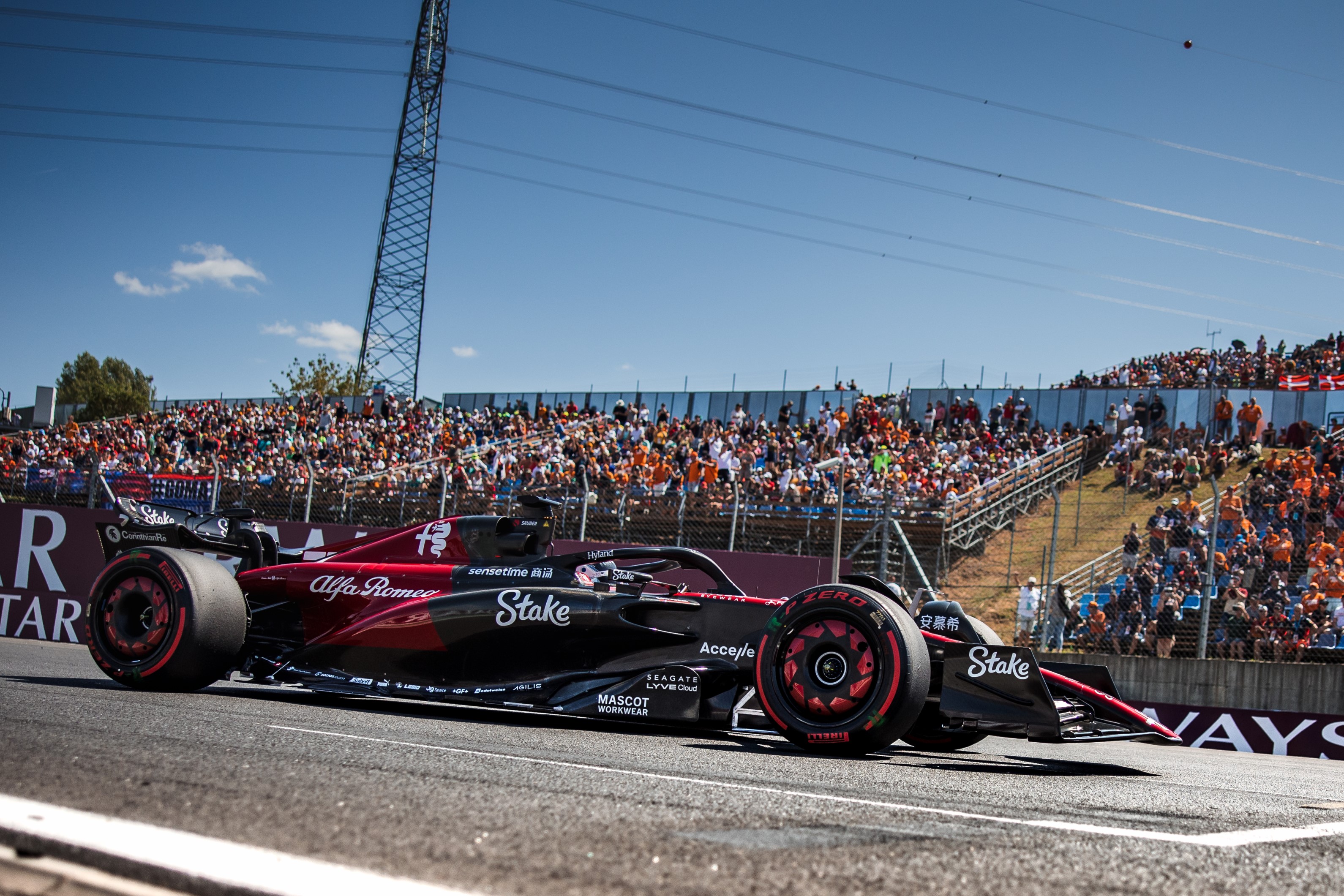 How to lose points and alienate people. That might well be the tagline for Zhou's race considering the skittle effect he had on Ricciardo's AlphaTauri and the Alpines at the first corner.
Ultimately, the pace of the top four teams in race trim looked difficult to match even for an Alfa Romeo team that well exceeded expectations on Saturday. But with any hopes of having something to fight for long gone Zhou was still in the closing stages of the race – when Valtteri Bottas was bottled up behind Alex Albon – lapping at the same pace as 10th-place finisher Stroll.
So it might be the case, had both Alfas had a normal launch and Turn 1, that ninth and 10th ahead of the Aston Martins was on the cards – so three points.
That doesn't sound like much when you qualify fifth and seventh, but guess where three points would put Alfa in the constructors' championship? Yup, back up to seventh in that ultra-tight fight between itself, Williams, Haas and AlphaTauri.
That fight is all about taking advantage of the slim pickings when they're presented. Would it really be such a surprise if missing this opportunity comes back to haunt Alfa later in the season? – JC
Alpine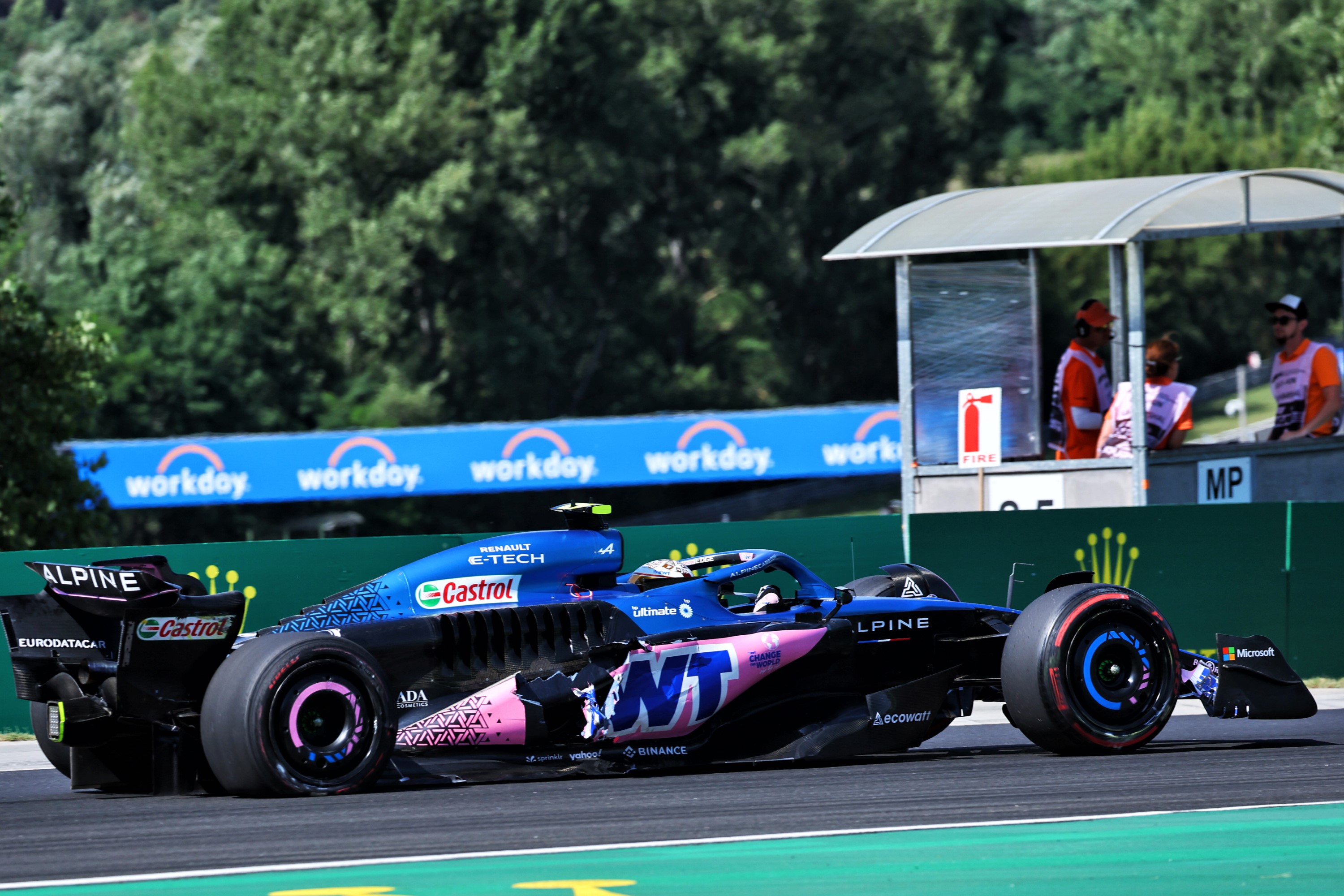 Neither Esteban Ocon nor Pierre Gasly is to blame for their effective eliminations at Turn 1, so by extension Alpine can at least feel blameless about ending up in this section.
But it might well have ended up here had we got to see how much the A523 had to offer in the race. Considering its pace on Saturday – both drivers were eliminated in Q2 after all, and at a track where Alpine expected to fare better – and the difficulty of overtaking at the Hungaroring a zero didn't look all that unlikely anyway.
And when you factor in this was a second double-DNF in a row, and the rate at which McLaren has pulled away from it – less than a month on from asking whether McLaren had even a chance of catching up, the reverse surely now looks impossible for Alpine – this is another big blow to a team treading water. – JC
Oscar Piastri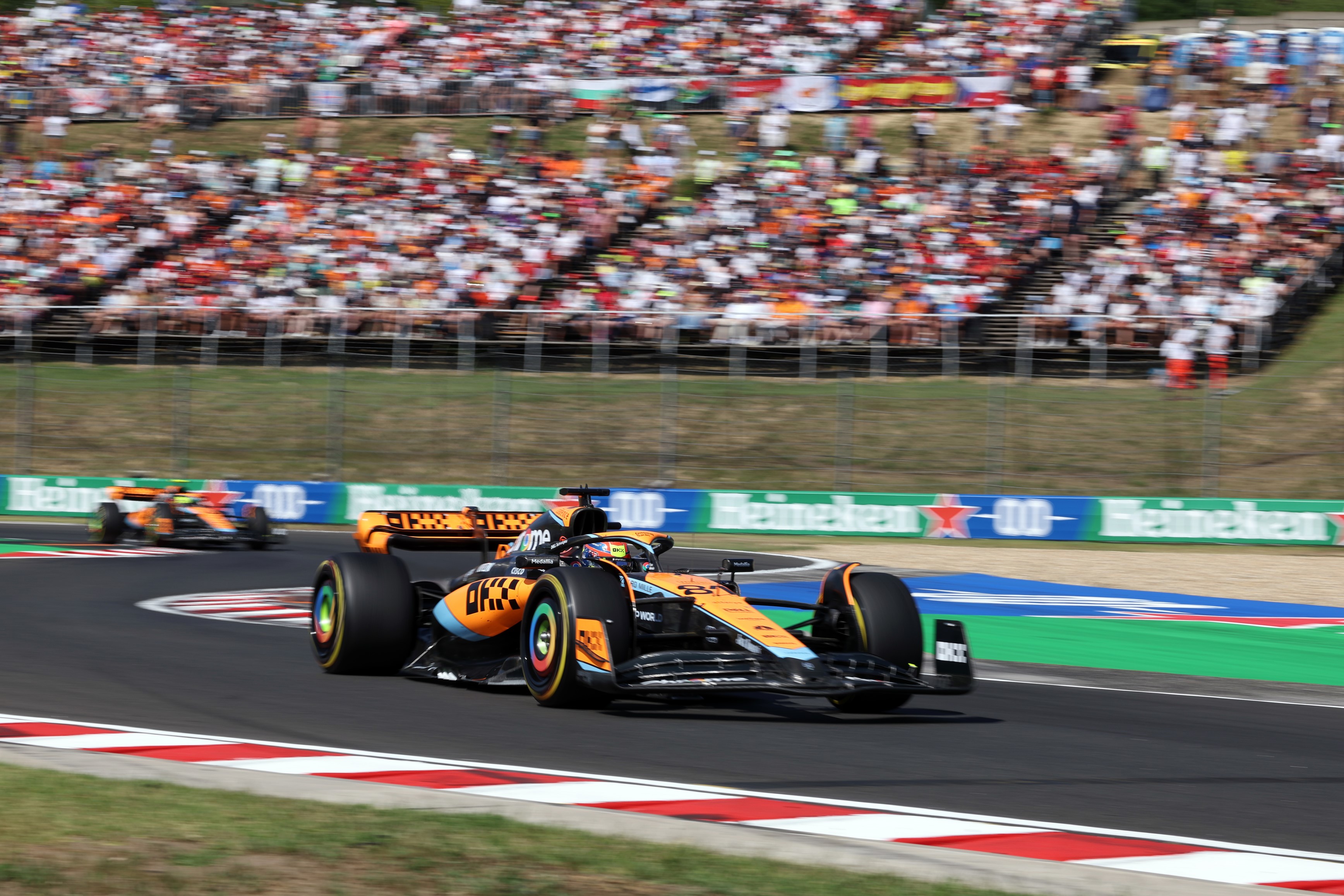 As good a day as it was for McLaren in terms of the points haul, for Piastri individually this was a frustrating race that faded badly after a promising start.
There are mitigating circumstances here. McLaren boss Zak Brown admitted his team gave Norris priority at the first round of pitstops to protect against Hamilton overtaking, thus helping Norris gain crucial track position on Piastri after losing out at the start.
Piastri was pleased with his driving in that first stint, but admitted to struggling with the tyres for the rest of the race as he fell back to fifth and was overtaken by both Perez and Hamilton while Norris held out against both.
McLaren revealed Piastri's car picked up floor damage, costing him a "few tenths" of laptime, but even if you credit him 15s of race time back (for a theoretical 0.3s per lap loss over the final 50 laps of a 70-lap race) that still places him more than eight seconds behind Hamilton. Even three more tenths per lap over the entire race distance doesn't gain him enough time to beat Hamilton.
Piastri seemed unaware the damage was there, and certainly didn't use it as an excuse post-race, suggesting he already knows deep down he has some things to work on personally in terms of tyre management.
After all those richly deserved plaudits at Silverstone, where Piastri was genuinely unlucky not to finish on the podium, this was perhaps a bit of a reality check. – BA