Red Bull's rivals are like "a field of Formula 2 cars racing against a Formula 1" car according to Mercedes team boss Toto Wolff.
Max Verstappen extended Red Bull's winning streak to 12 grands prix by finishing almost 34 seconds ahead of runner-up Lando Norris in the Hungarian Grand Prix.
Red Bull's second car Sergio Perez – consistently unable to match team-mate Verstappen over the last few rounds – was still able to come from ninth on the grid to deny Lewis Hamilton the final spot on the podium.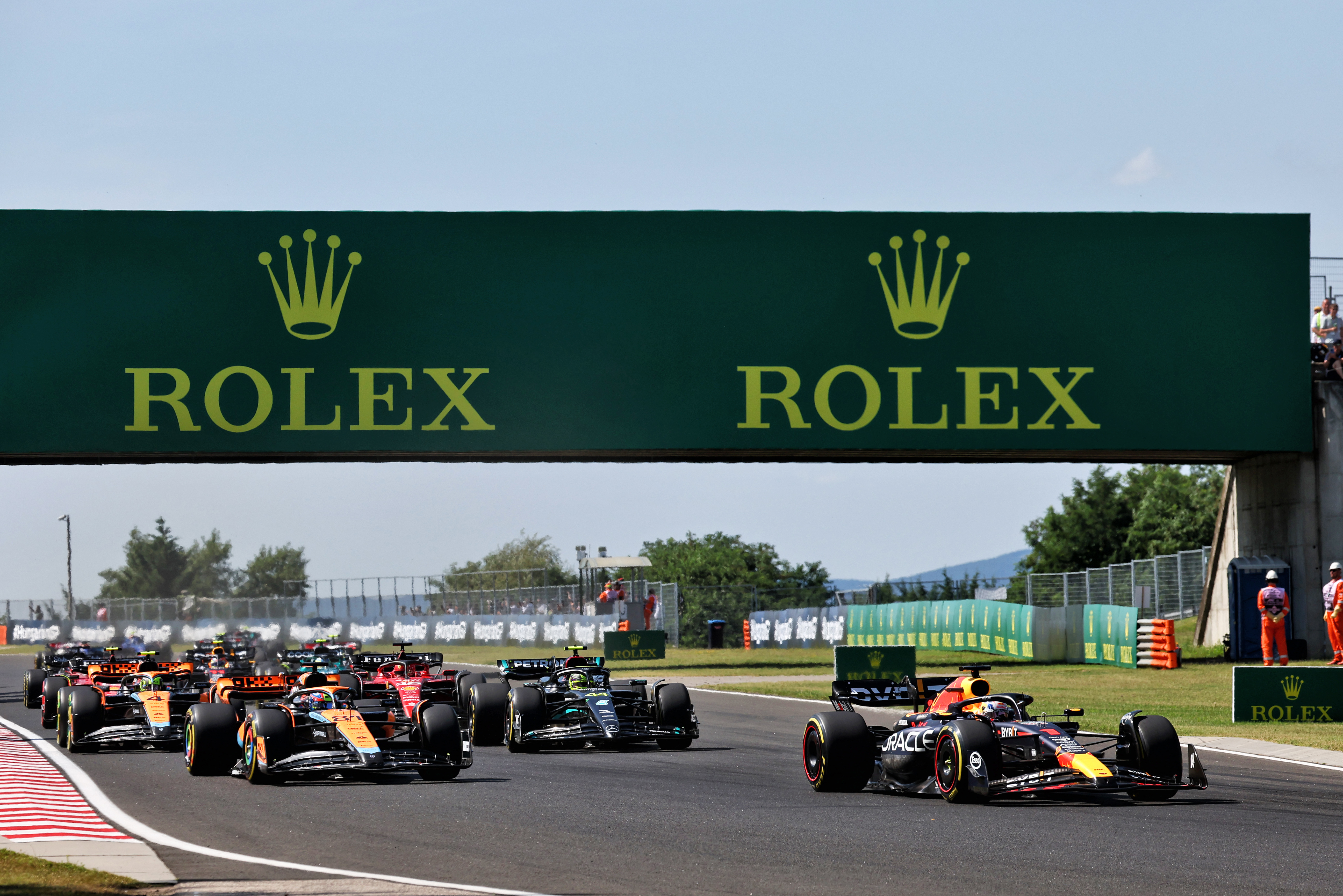 It continues Red Bull's dominant 2023 season where a slew of upgrades for its closest rivals has done little to knock the reigning champion off its perch at the top of the pecking order.
"We are going to fight back and win races and championships, but today you've seen the pace that Max had and we saw it in the long runs already on Friday," Wolff told Sky Sports F1 after the race.
"That's where they are; it's like a bunch, a field of Formula 2 cars against a Formula 1. They've done the best job.
"As long as you're within the regulations, they've done the best job."
Wolff later admitted that the "bitter reality" is that Verstappen was "probably cruising a long time" while at the front, having faced no significant challenge in the race once he'd passed polesitter Hamilton at the first corner.
Hamilton felt he was already braced for an impossible mission to beat Verstappen prior to the race.
"It's obvious we're not the quickest, we don't have the quickest car," Hamilton said.
"I'm really proud of myself and the job we did yesterday, to get pole position and to outperform the world champion and the other two cars [the McLarens] that were quicker than us.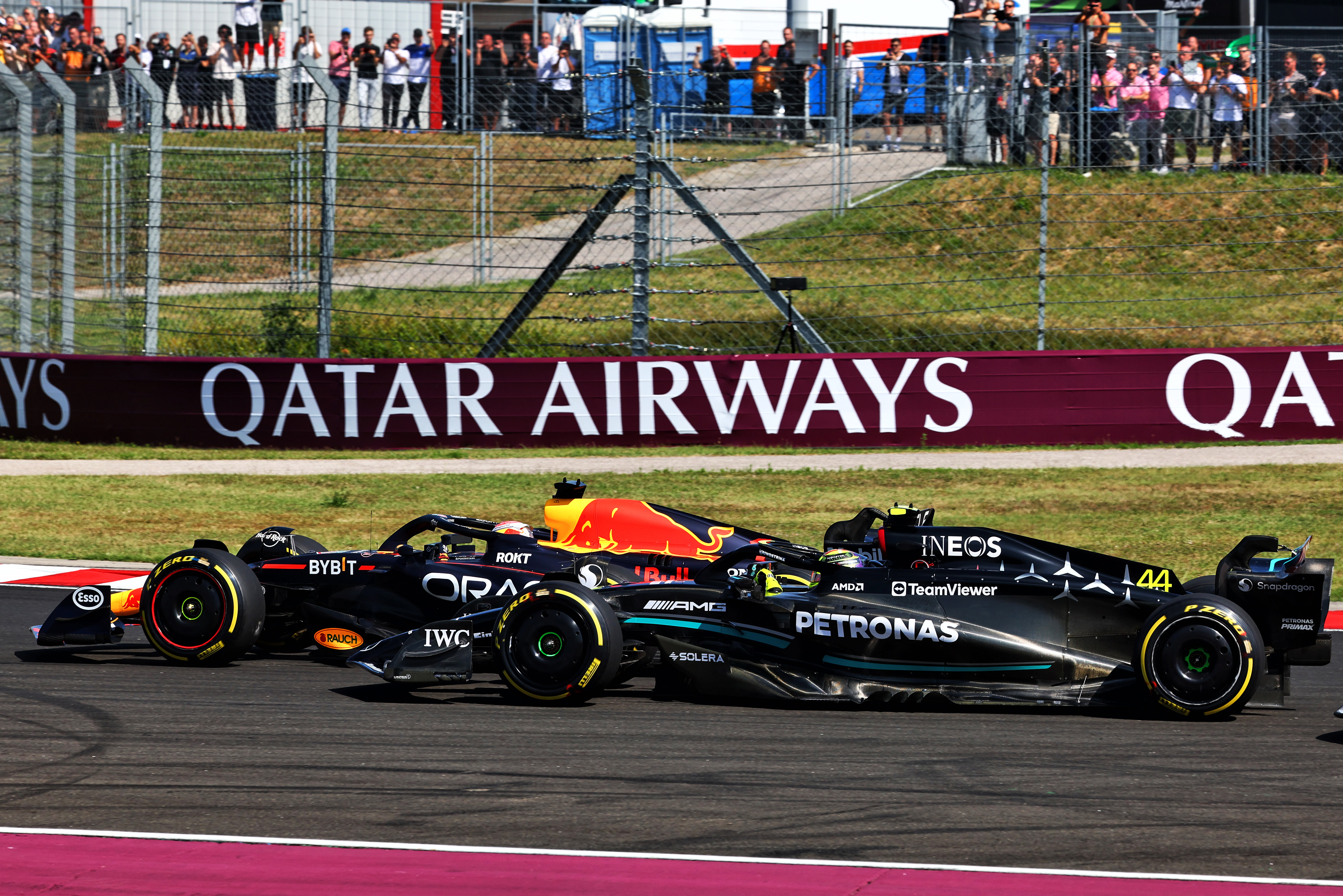 "And today it's just reality and the reality is we're not fast enough. They already told me in strategy [meeting] this morning that I'd be at least five tenths slower than the Red Bulls.
"The fight isn't with Max but we were hoping we could fight with the McLarens but the McLaren was second [fastest], too quick for us."
When asked about Verstappen's race-winning margin in the RB19 Hamilton simply said "the car is phenomenal".
Horner's response to 'F2 vs F1' label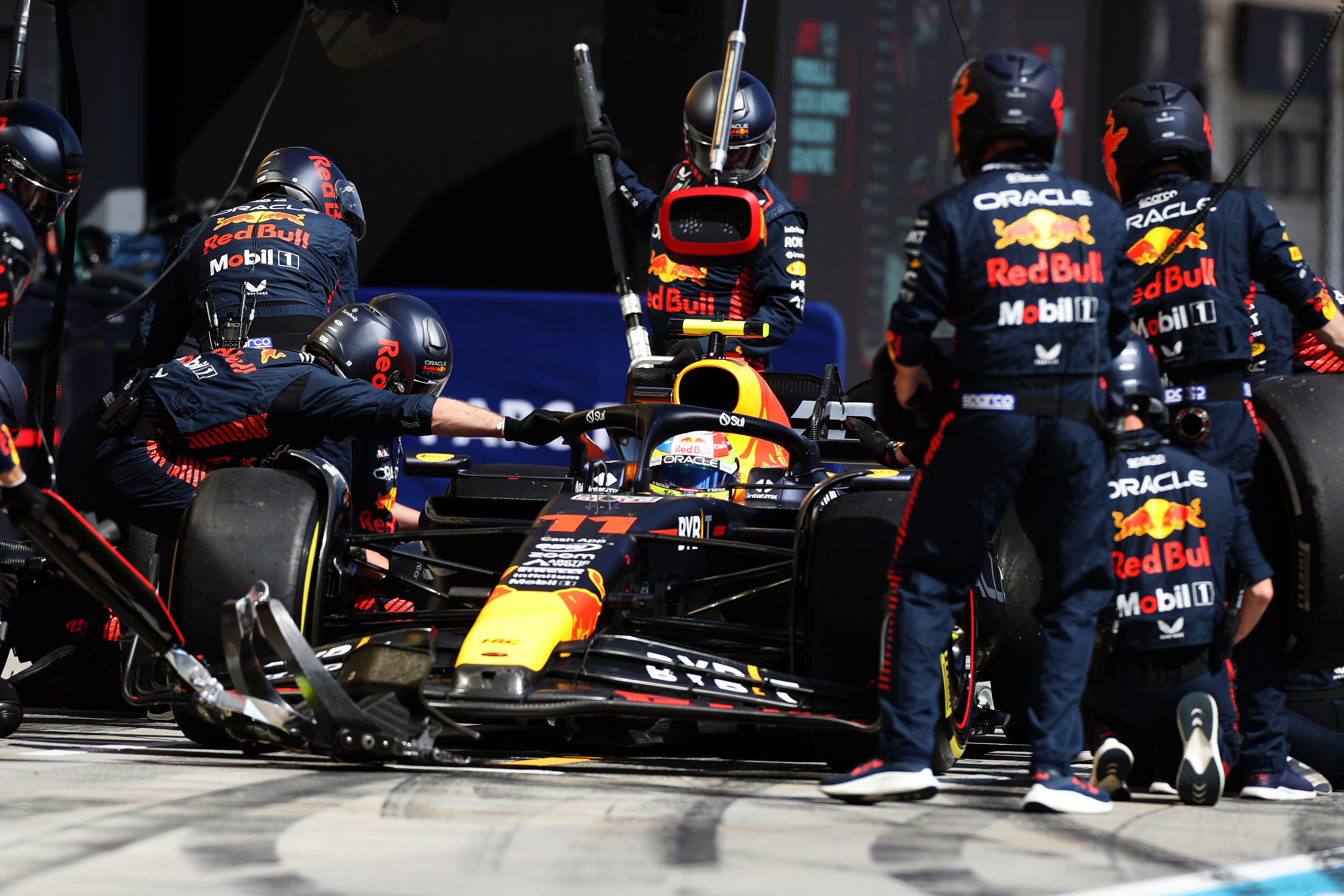 Wolff's comments on the "F2 gang versus an F1 car" were put to Red Bull team boss Christian Horner after the race.
"The way the team is working, it's all about the details, we're leaving no stone unturned at the moment," Horner said.
"The strategy was strong, the pitstops today, a 1.9s that the guys put in for Checo, very quick stops again for Max as well.
"I think you're seeing the team operating at such a high level that there's no silver bullet in Formula 1 and it's always a culmination of factors that have to come together to achieve these kinds of results."
Mercedes doesn't want FIA help to catch Red Bull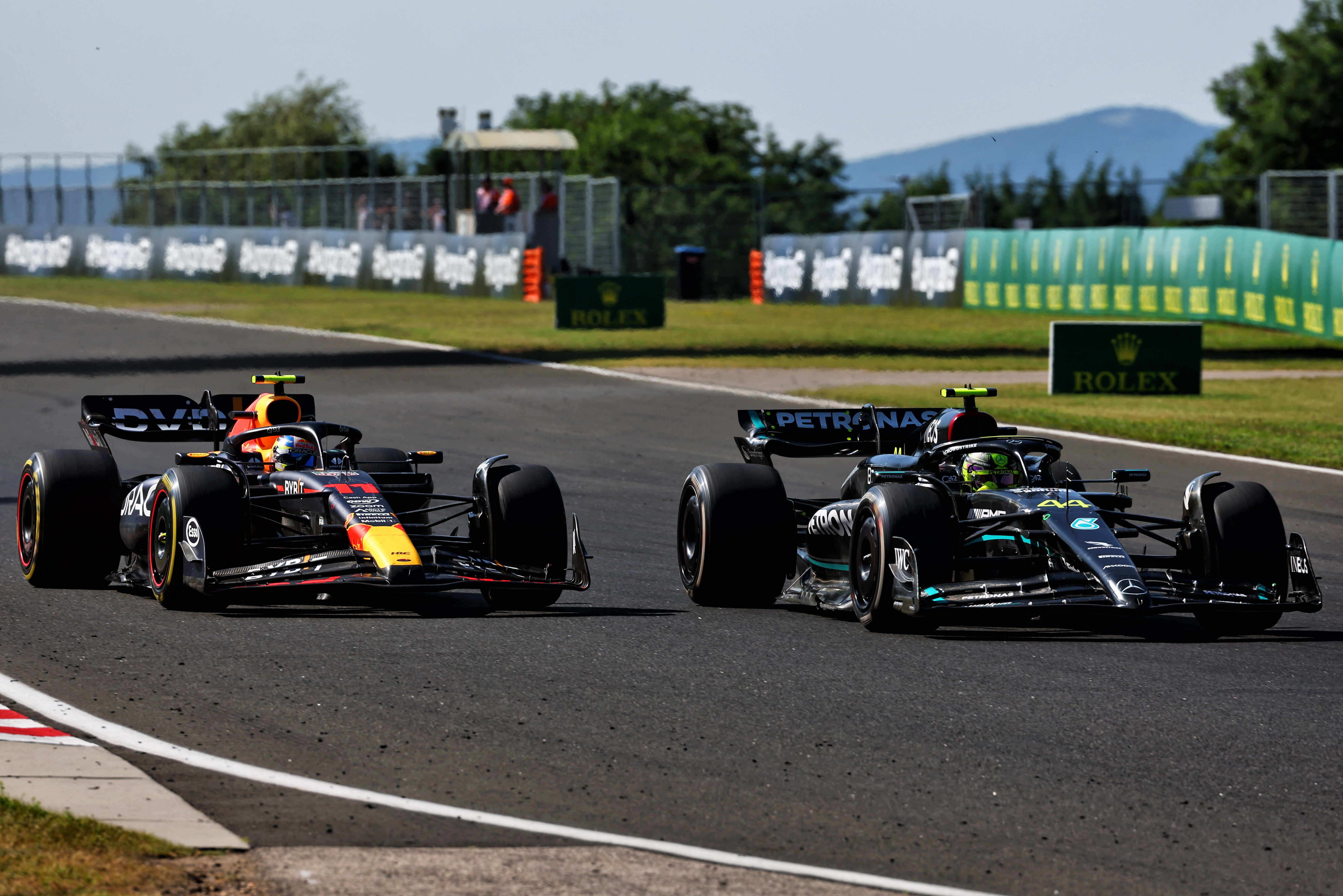 Wolff once again played down calls for any kind of intervention to curb Red Bull's dominance, acknowledging that Mercedes had held that position during much of 2014-20.
"Why I love this sport is that is it meritocratic and entertainment follows sport not the other way around," Wolff explained.
"We can't create balance of performance or anything that would level out the field, it is what it is.
"We've had these years with Mercedes where we've finished one-two every single race and that was certainly not great for entertainment purposes and that's why we just need to work better and get ourselves back into contention.
"Many fans will have left frustrated [because] yesterday they were thinking we're being close together, then keenly watching what happens today and just seeing our car just disappearing into the sunset."
Can Red Bull go unbeaten in 2023?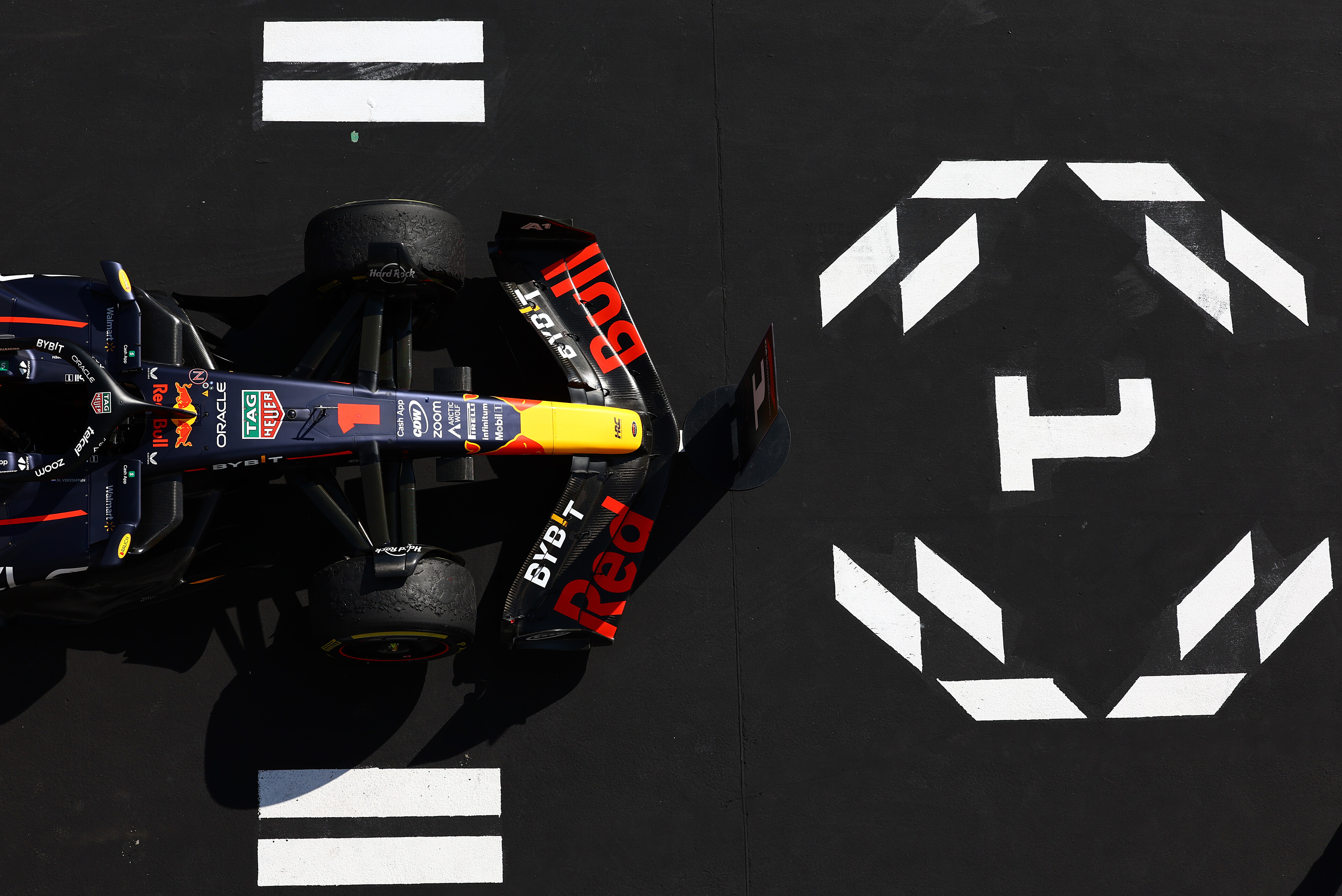 The prospect of Red Bull completing a clean sweep of the grands prix in 2023 has only been increased by such a crushing performance – the biggest winning margin of the season so far.
When asked about the prospect of the team achieving it Red Bull team boss Christian Horner first pointed to the fact that a 12th-consecutive win trumped McLaren's record for most consecutive grand prix victories.
"I remember watching Ayrton Senna and Alain Prost and the great McLaren team led at the time by Ron Dennis," Horner recalled.
"To think it's taken 35 years but we're the team that has managed to break that – particularly with the opposition and quality of opposition that we're racing against – is a phenomenal achievement and one that the whole team can just be immensely, immensely proud of.
"But how long can we keep this winning run going? Who knows? We got another challenge next weekend, a sprint race, the variable conditions of Spa. Anything can happen.
"So really, which is taking it very much one event at a time."