The 10th Formula 1 race to be held at the Circuit of The Americas delivered a thrilling spectacle, both at the front of the field and throughout the midfield.
Max Verstappen was the pre-race favourite but had to work hard to secure a record-equalling 13th victory of the 2022 season at the United States Grand Prix.
Who were the winners and losers of the race? Our writers give their verdict:
Winners
Red Bull and Max Verstappen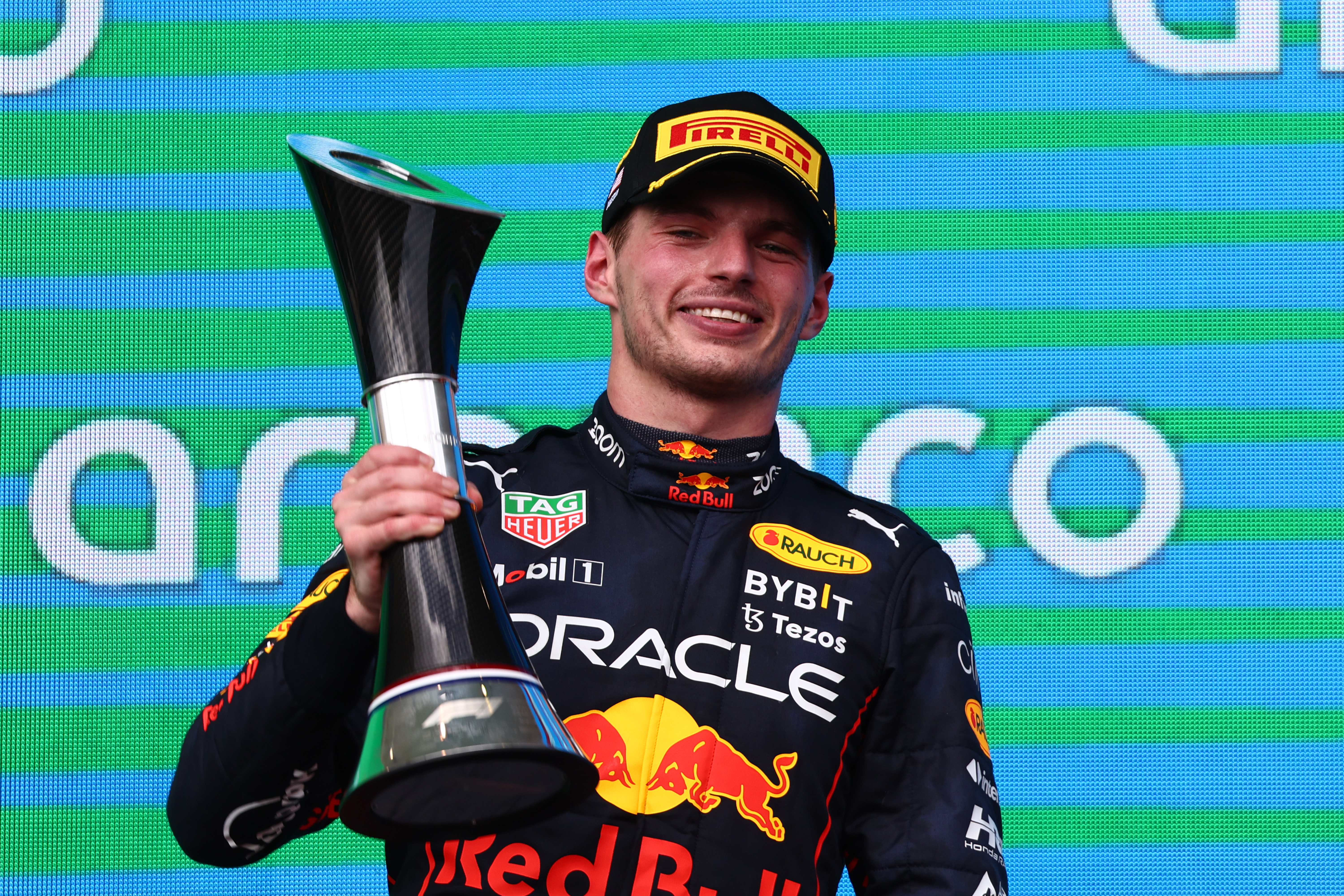 Far from the routine victory that many would have expected when Verstappen's Red Bull charged off the line and into the lead at the first corner, but it was precisely the result both he and the team wanted to celebrate the life of Dietrich Mateschitz.
Verstappen's known for being vocal over the radio, but he seemed more flustered than usual during the race as he complained either about gusts of wind or settings changes Red Bull was asking for him – not to mention his tone following the botched pitstop that dropped him to third.
If that was the impression over the radio, though, there was no sign of it in his driving as he turned in a ruthless performance to dispatch Charles Leclerc and Lewis Hamilton to regain the lead – fights we've seen far too little of recently, such has been Red Bull's dominance.
With that in mind, you can only draw the conclusion that Verstappen is a driver at the peak of his powers given the quality of opposition he saw off. Good as it would have been to see Mercedes back in the winners' circle, a record-equalling 13th victory of the season was a fitting reward for Verstappen.
For Red Bull, a first constructors' championship in nine years was the icing on the cake on a day when it wanted victory more than anything else to honour its parent company's late co-founder. – Jack Cozens
Mercedes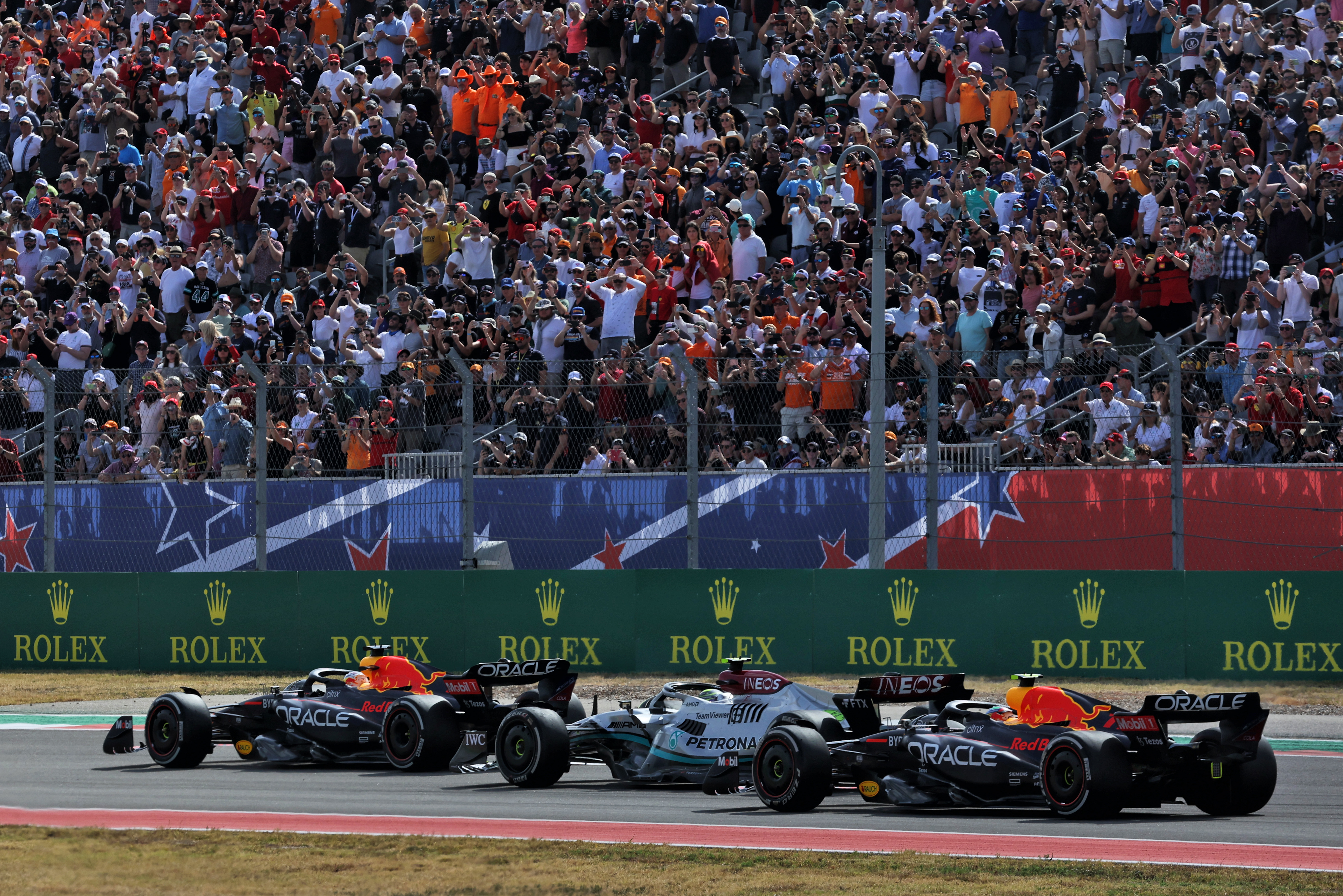 It might seem odd to put the 'loser' of the fight at the front in the winners' category but this was a really solid victory challenge from both Lewis Hamilton and Mercedes today.
While George Russell inadvertently knocking out a key challenger in Carlos Sainz helped, Hamilton expertly picked up the gauntlet of Verstappen's chief challenger.
He ultimately lost out on Mercedes' first victory of 2022 in the final laps of the race, but the team was still a convincing and credible threat to Red Bull on Sunday.
It was the most 2021-esque performance of the season and will surely give the team plenty of hope of returning to the title fight next year.
Hamilton has three races left to save his remarkable record of winning a race in every F1 season he's contested.
He'll be hoping this isn't the closest he'll come to salvaging that record. – Josh Suttill
Lando Norris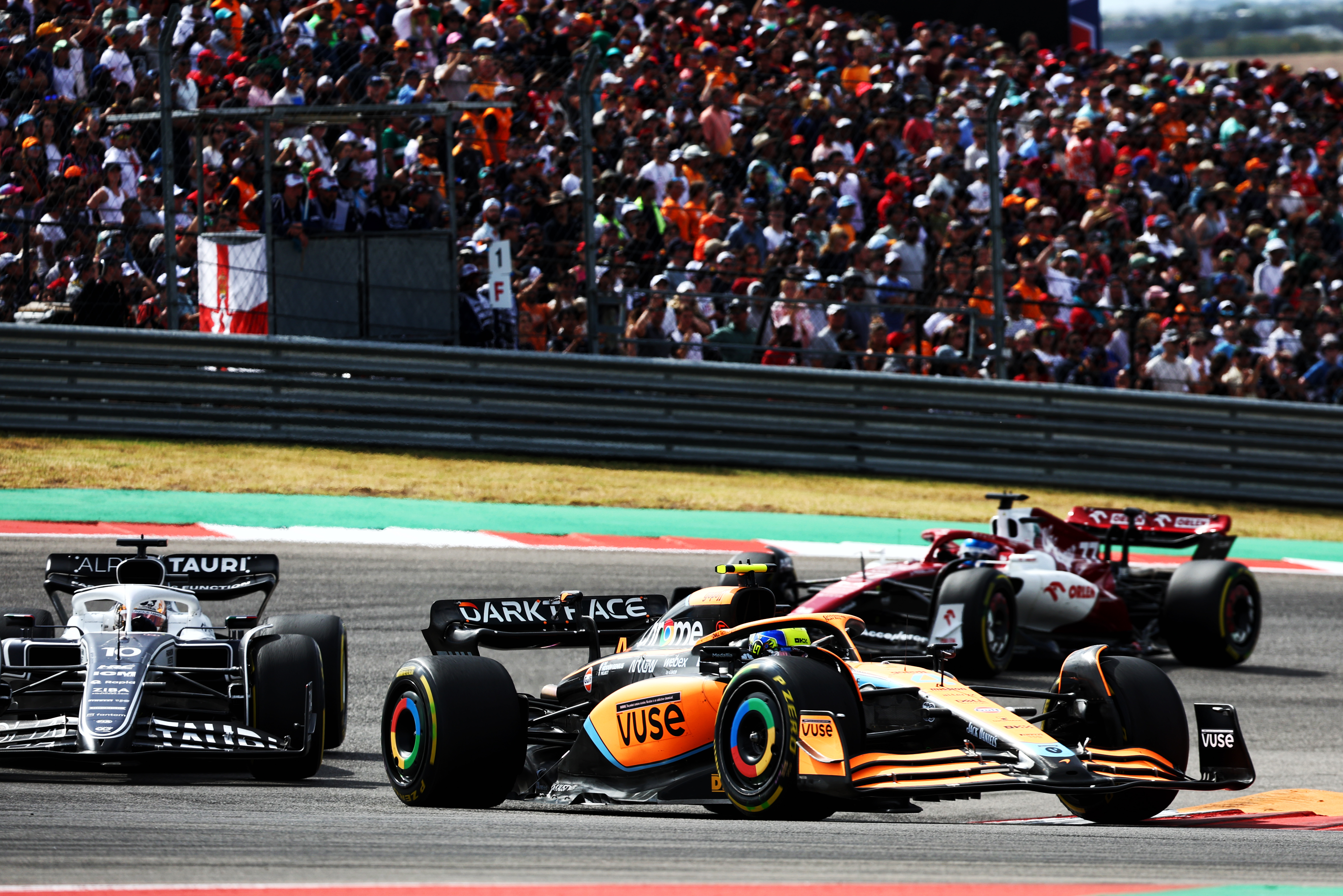 This was a typical Norris drive. He dropped back early in the race as faster cars passed him, but he made the most of fresher tyres in his final stint to cut through the pack.
This was topped off nicely with a late-race move on Fernando Alonso to help McLaren in its battle with Alpine.
The extra two points Norris gained from that overtake helped cut the gap to Alpine from 13 to 11 points in the fight for fourth in the constructors' championship and then Alonso's subsequent penalty made things even better for McLaren. – JS 
Fernando Alonso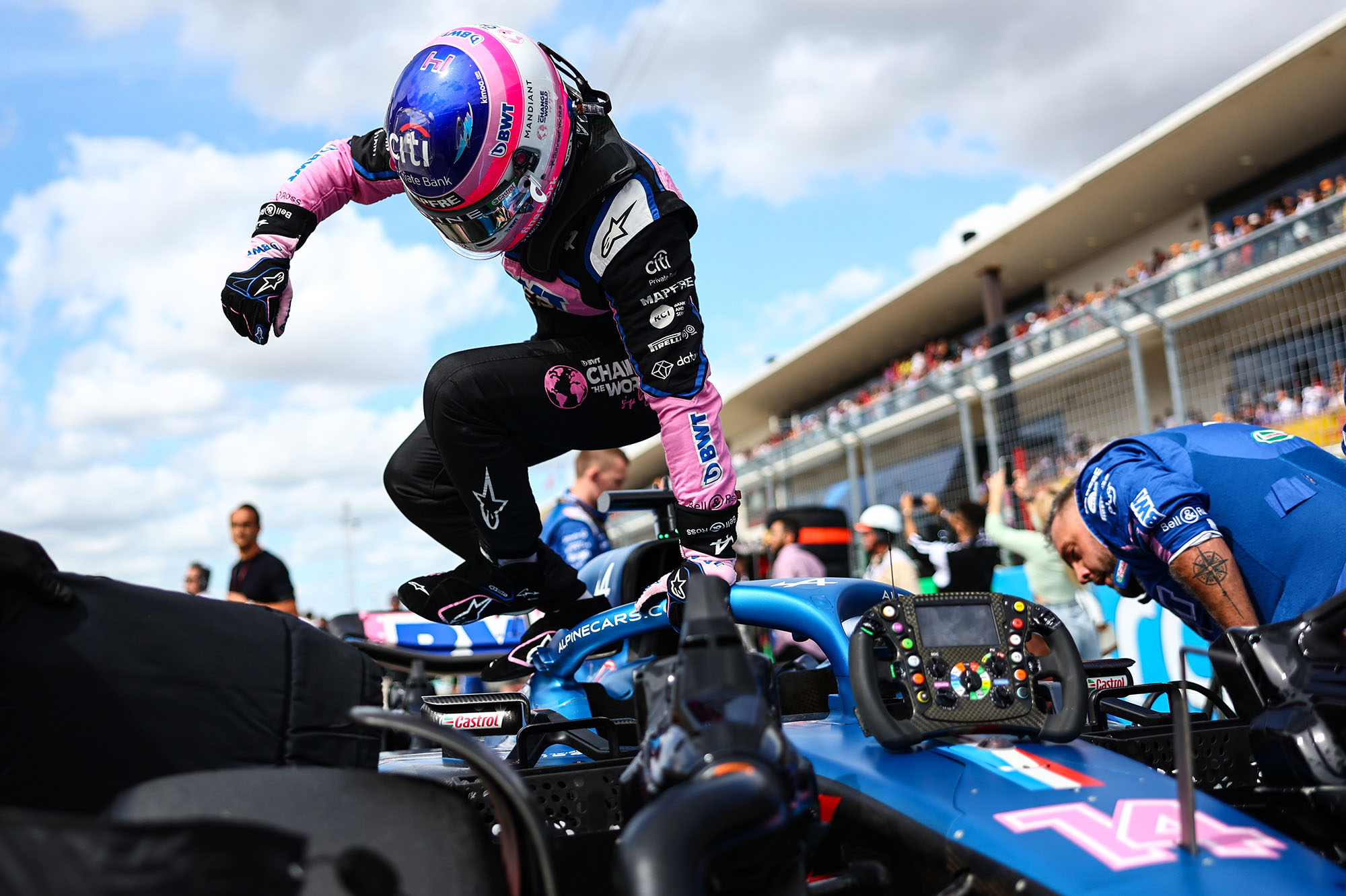 At the time of writing, Alonso and Alpine are yet to reveal just what sort of state the car was in after Alonso's wild flight into the barrier.
But there's no way the Alpine was at its best after that terrifying incident, and yet Alonso brought it back up to sixth place and was only just pushed back to seventh on the road by Norris in a much fresher-tyred McLaren in the final moments.
The fact Alonso will only be 15th in the official results is an absolute heartbreaker, and while cars obviously need to be sent out in a safe condition, there are multiple reasons (from the lack of a black and orange flag to the lack of a performance benefit) why this feels extremely harsh on Alonso.
It was extraordinary enough that Alonso even continued in the race. To get such a superb result as well should have been another tribute to this uniquely determined driver. Though he was robbed of it on paper, in the eyes of the F1 world he is a winner on track this weekend. – Matt Beer
Sebastian Vettel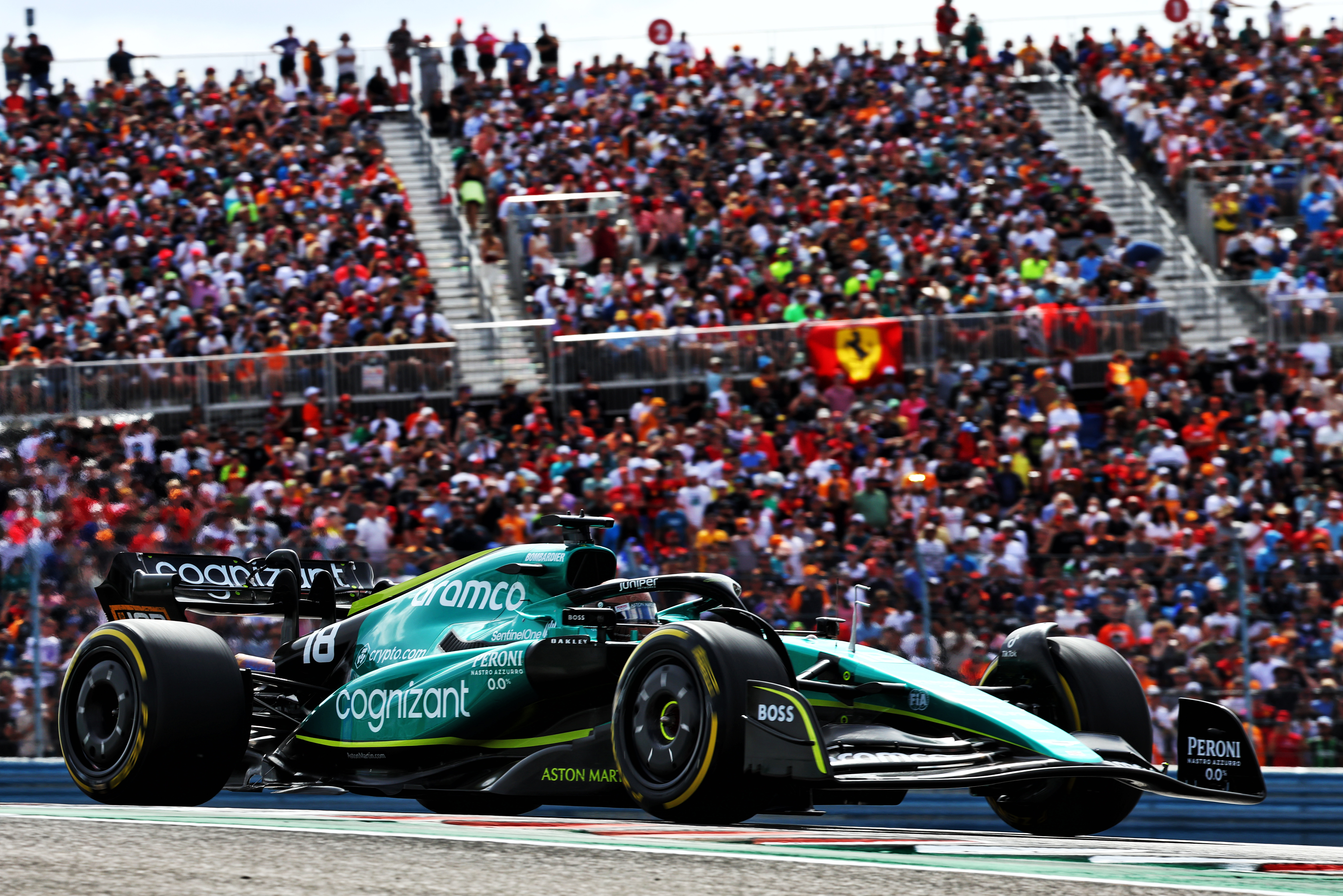 There's a case to argue that Sebastian Vettel could be in the losers' section today due to the poor pitstop that turned a very likely sixth place into eighth position on the road.
That four-point swing wouldn't have made a huge difference to Vettel's life though, and given the rate at which Aston Martin's catching Alfa Romeo for sixth in the constructors' championship, it probably won't be crucial for his team in the end either. It was also partly negated by Alonso's penalty elevating Vettel to seventh later anyway.
What mattered was that Vettel actually drove one of the finest races of the second half (post-Red Bull golden era) of his F1 career at Austin. To fight back through from 13th to eighth with such bold moves was brilliant from a man so close to retirement, as was his earlier pace near the front of the field.
Too much of Vettel's recent F1 career has detracted from what he achieved at his peak, so it's wonderful to see him going out on a high that's more fitting of his place in F1 history. – MB
Kevin Magnussen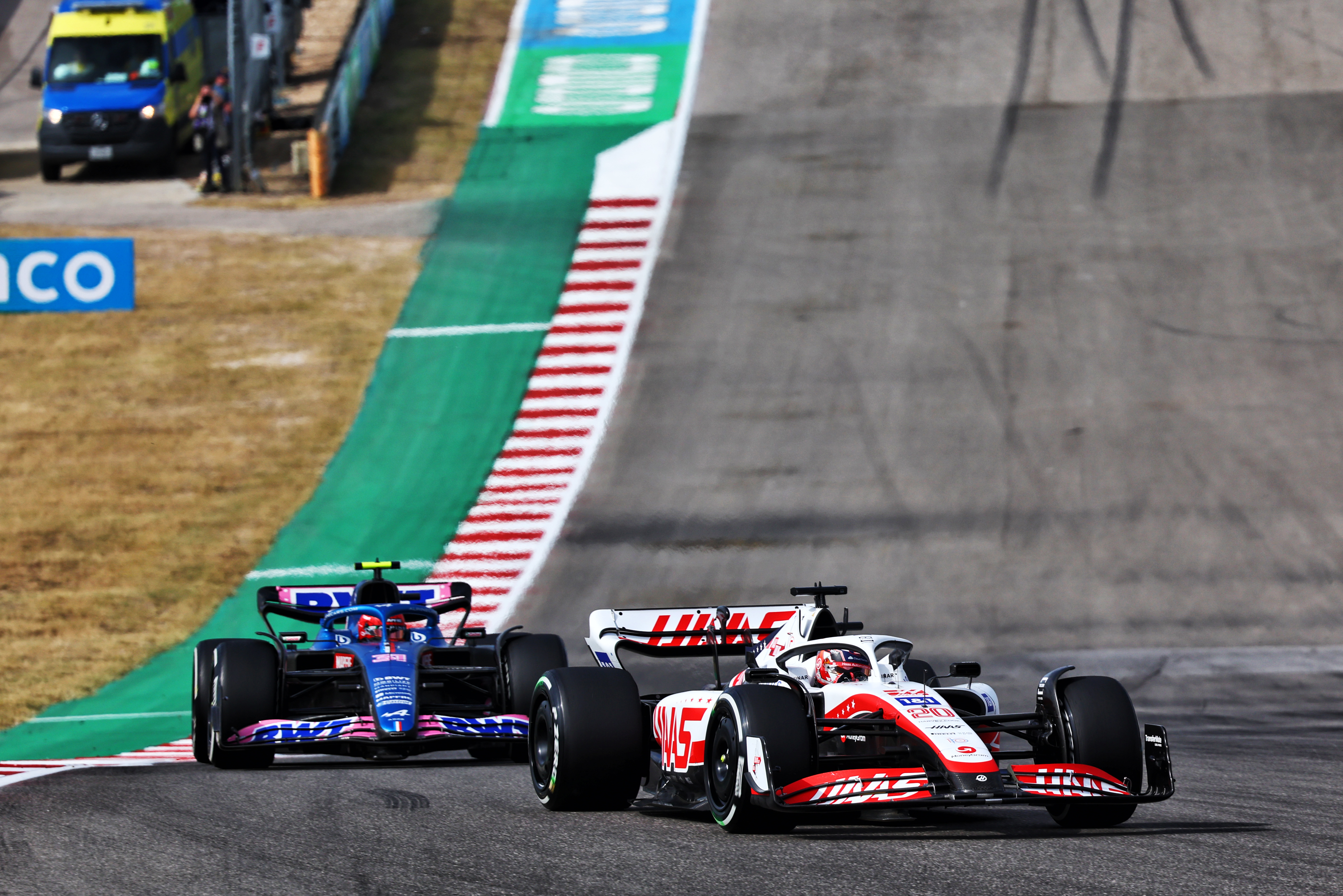 Of the tailenders to attempt to make it to the finish on a long final stint, only one driver – discounting Alonso, who was always going to rocket back up the order – made it work.
Magnussen and Haas looked to have little realistic hope of scoring points at the team's home grand prix, and things looked bleak when AlphaTauri – its rival for eighth in the constructors' championship – had both cars running in the top 10.
But at a time when Haas's pace has tailed off, this performance was reminiscent of another well-calculated strategy and gritty drive from the Haas-Magnussen combination: his run to his solitary point of the 2020 season at the Hungaroring.
Just as it was then, here at Austin the strategy was clear: Magnussen was told to lose as little time as possible as first Alonso and then Norris came through. Haas knew how important a first points-score since July's Austrian GP would be.
Yes, it's a shame Magnussen couldn't quite hold off Vettel in their brilliant final-lap dice. But if the extra points he gained over ninth-place finisher Yuki Tsunoda ends up being the difference between eighth and ninth at the end of the season, Haas won't care one bit. – JC
Losers
Lance Stroll
This should have been Lance Stroll's best race of the 2022 F1 season so far, perhaps his best since he led so much of the 2020 Turkish GP. And there was plenty to admire in his qualifying and early-race performance.
But he was entirely to blame for the crash that sent his 2023 team-mate Alonso skyward, and the outcome of it could've been a lot worse. His attitude to the incident wasn't great either. – MB
Carlos Sainz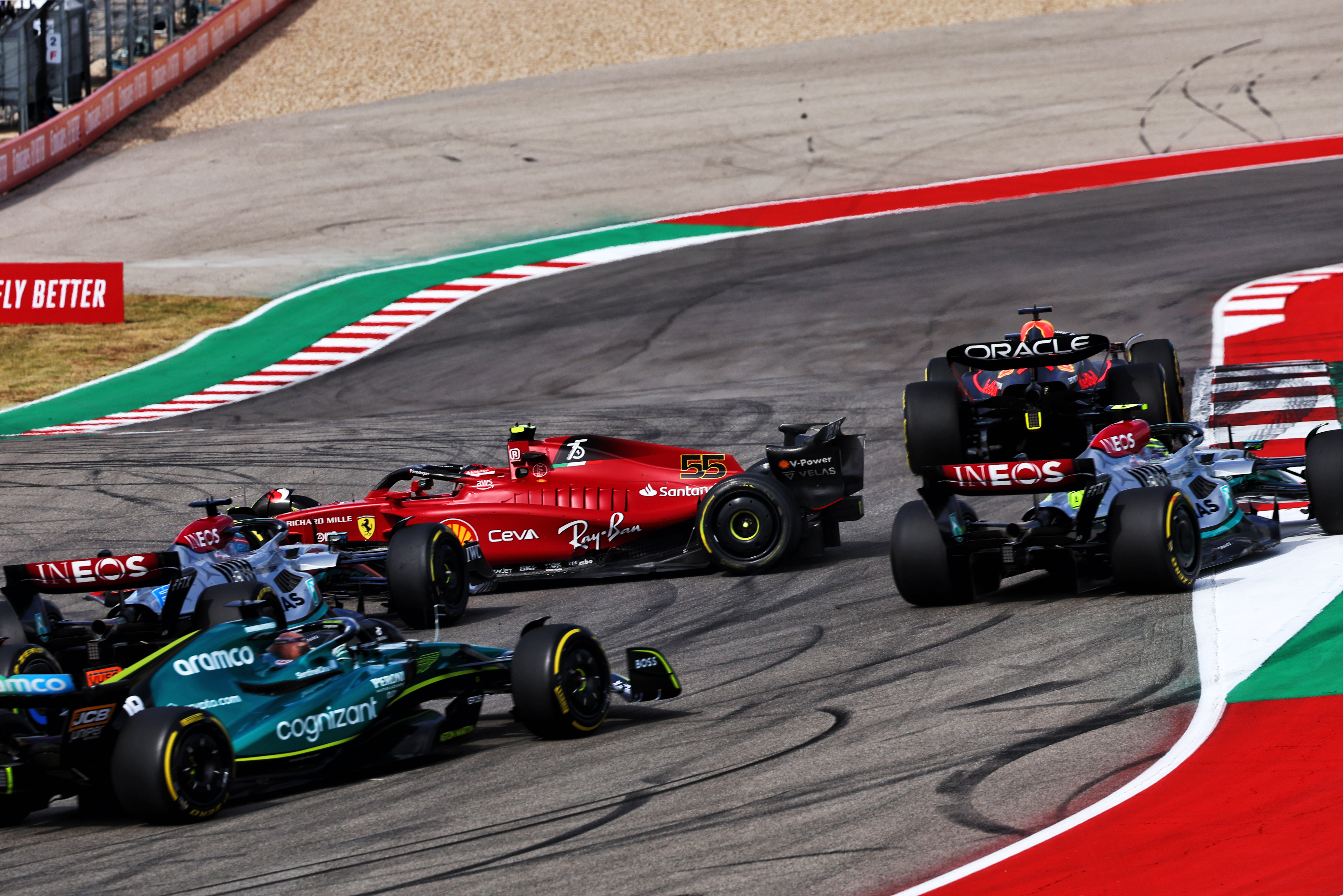 That Sainz went from hero to zero in the space of little more than 250 metres was hardly his fault, poor start or no poor start.
But it was his second opening-lap retirement in two race weekends and brought him back down to earth with a thud less than a day after he felt he'd finally got the rub of the green by beating Verstappen and Leclerc in qualifying in a straight fight.
Given he'd managed that on Saturday, too, and how Leclerc's pace seemed to hold up in the second half of the race, it's not impossible to imagine that Sainz might've been able to dice with Verstappen and Hamilton in the closing stages.
That he never had the chance to put that theory to the test will inevitably be a source of disappointment. – JC
Alfa Romeo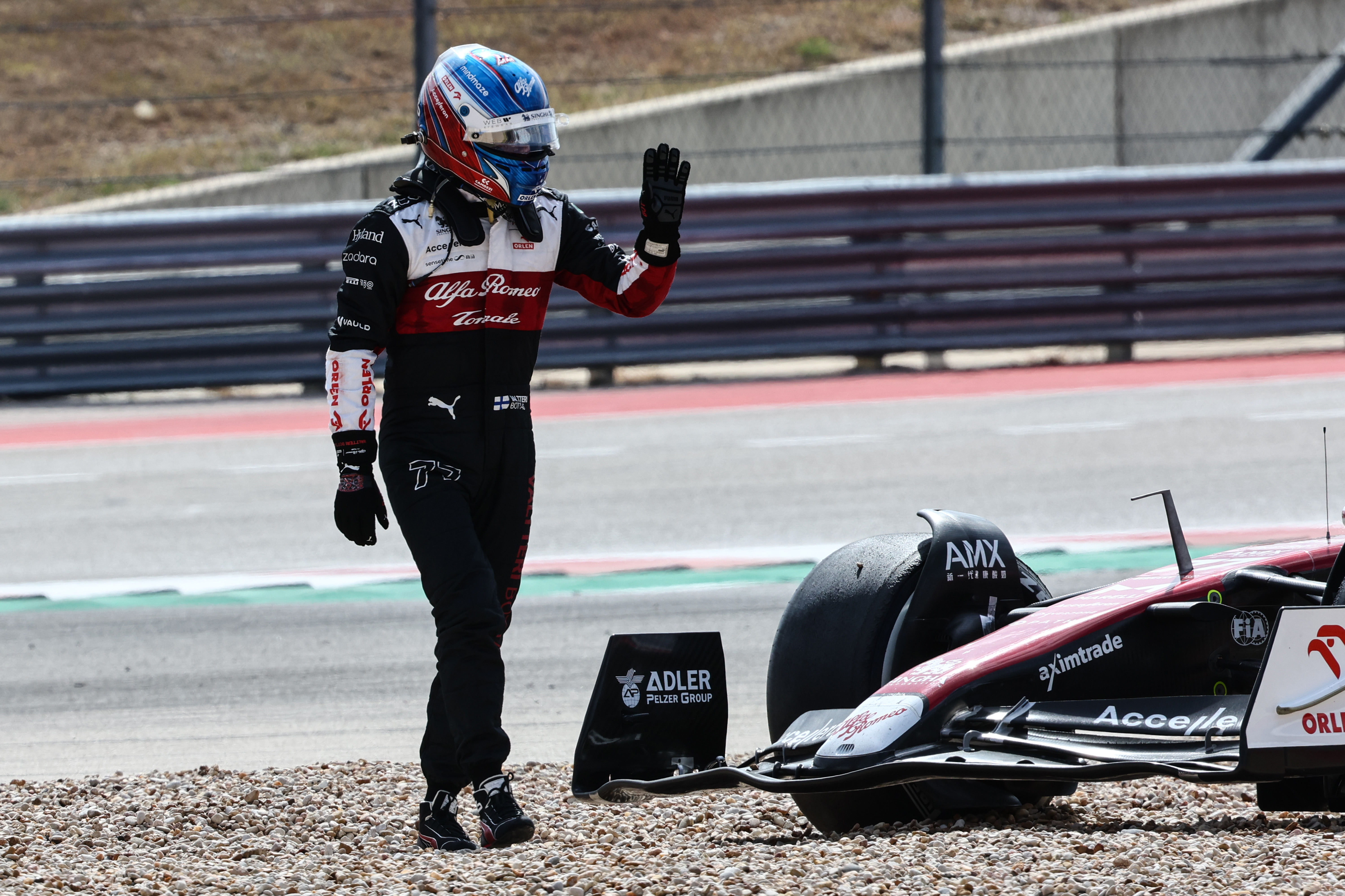 Valtteri Bottas was as close as Valtteri Bottas comes to buzzing with visible excitement after qualifying, as the updated Alfa Romeo showed the sort of pace it had when he'd starred in the early part of the season.
That bodes well for the final races but it needs to, because Bottas's US GP fell apart immediately.
Being shoved wide by Sergio Perez didn't help, but Bottas admitted he only had himself to blame for the spin into the gravel that ended his race.
With Zhou Guanyu not making much progress from his penalised grid slot, a race where Alfa Romeo could've had both cars in Q3 ended with zero points. – MB 
Pierre Gasly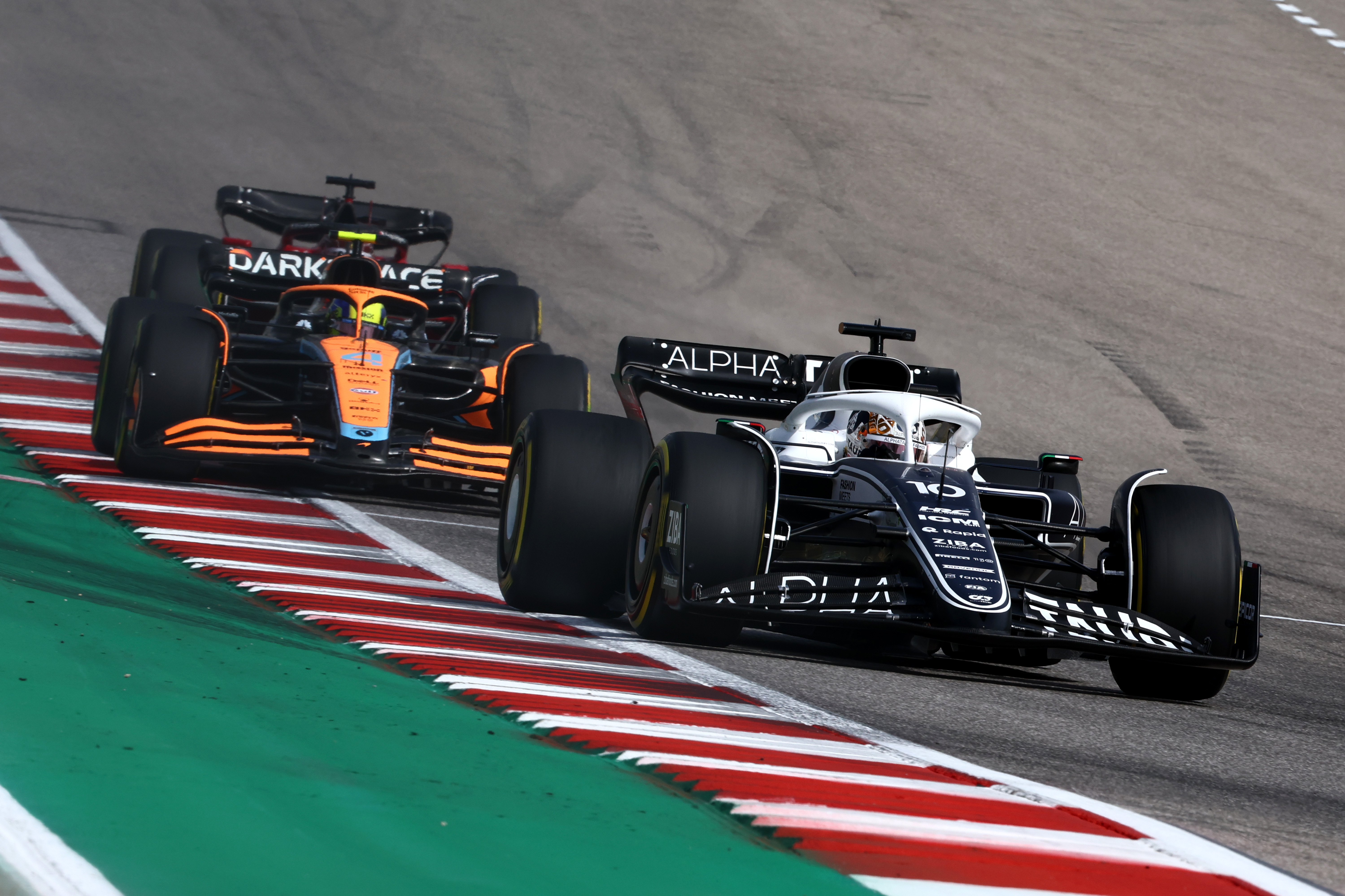 At the second safety car restart Gasly was seventh with his AlphaTauri team-mate Tsunoda right behind him.
Had they held those positions it would have marked the team's first double points finish of 2022.
But it wasn't to be as Gasly was penalised by the stewards for dropping back from Vettel by more than 10 car lengths under the safety car on the back straight where Alonso and Stroll had collided.
Things got even worse when he was slapped with a 10-second penalty for failing to properly serve that five-second penalty – i.e. he wasn't stationary for five seconds.
It caused what would have been a solid drive to fall apart at the seams and left Gasly well down the order in 13th place, well adrift of the points.
Tsunoda did at least secure one point but the team should have scored far more. – JS 
Daniel Ricciardo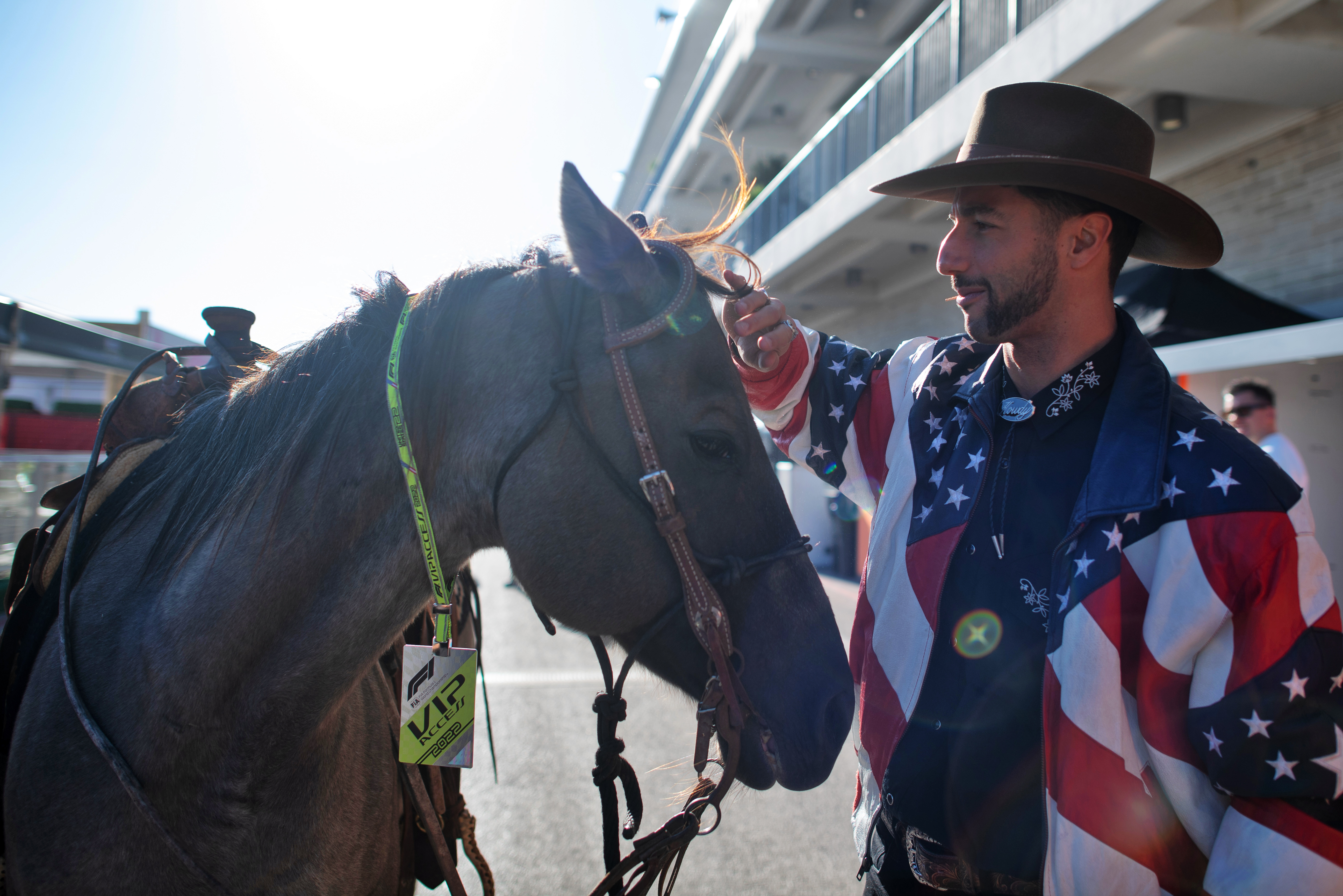 Entering the paddock on horseback on Thursday will remain the only heroic moment of Daniel Ricciardo's wet lettuce of a weekend at what is probably his final US Grand Prix.
While Norris fought hard to repeatedly haul himself back into the points, Ricciardo couldn't make a dent on the top 10 and never looked like he was going to score a point.
He ended up 16th only ahead of Nicholas Latifi who was driving the slowest car on the grid, spun early in the race and picked up a five-second penalty.
His 2022 season has featured no shortage of lows, but the feel-good Austin factor and abundance of brilliant Ricciardo-esque racing further up the field made the current-spec Ricciardo feel surplus to requirements, at least on track in F1 right now. – JS 
Alex Albon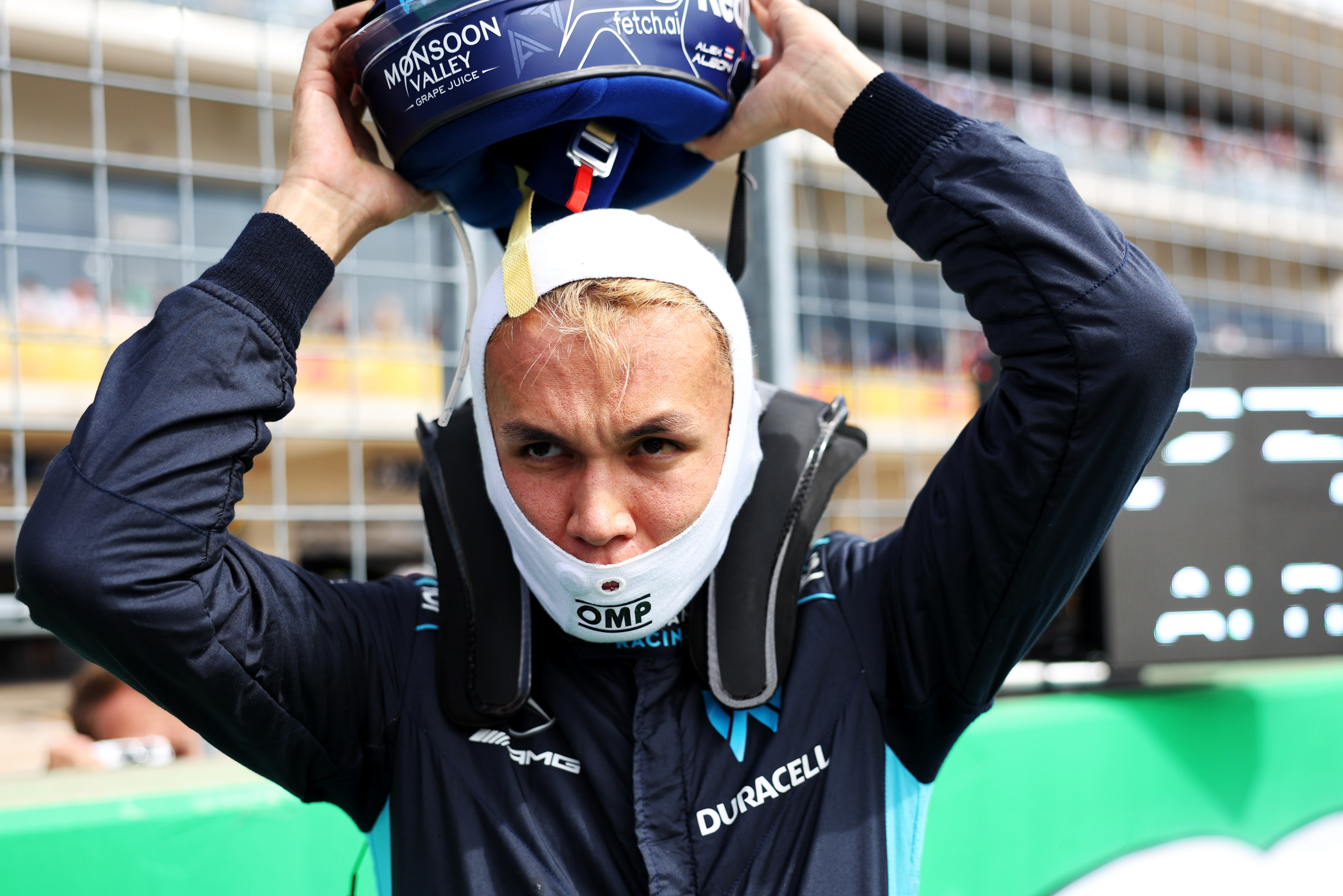 We shouldn't be too harsh on Alex Albon for not getting a Williams into the points given it's generally the slowest car in the field.
It's just that at Austin there were two stages where Albon was inside the top 10, so that makes his eventual 11th place look more like a missed opportunity than it really was.
He was quickly edged back from his eighth place on the grid and lost ground in the first stint, then got back into the top 10 by making an early second pitstop under the safety car.
Albon managed to hold a train of faster cars on newer tyres at bay for a very respectable length of time but competitive gravity dragged him back outside the points.
So while there's plenty for him to be personally proud of, he's in the losers section because it was a weekend where he was twice in the top 10 but couldn't stay there. – MB