Few have had so profound an impact on Formula 1, and motorsport as a whole, over the past four decades as the late Dietrich Mateschitz.
Yet even in the Drive to Survive celebrity era, the recognition he received was inversely proportional to his significance.
For him, it was all about brand recognition rather than personal recognition, a strategy the phenomenal success of Red Bull has proved was ideal.
An intensely private figure, Mateschitz was rarely seen at grands prix in recent times aside from appearances at the Austrian Grand Prix and occasional flying visits to pre-season testing.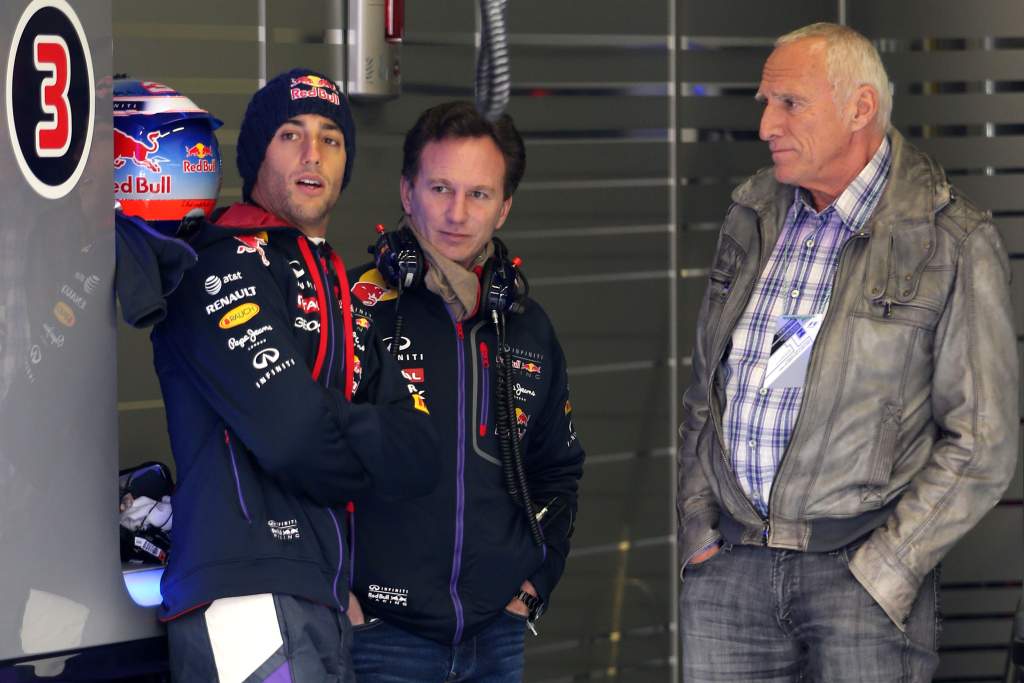 Although the minority shareholder in Red Bull, which he owned 49% of, he had full management control and was the driving force behind its widespread motorsport activities.
Mateschitz was a team owner, race promoter, star-maker and sponsor who changed F1. His political, sporting and financial power has helped to shape the landscape of 21st century grand prix racing, impacting not only what happens on track and who the key players in the paddock are, but also the way the wider world sees a sporting entity that might otherwise have been left behind in a changing world. Red Bull was once a disruptive outsider but rapidly became a pillar of the establishment, as only truly potent forces for change do.
The ultimate measure of Mateschitz's importance is captured by how difficult it is to imagine how grand prix racing would look today had Mateschitz and Red Bull never got involved. What Lewis Hamilton once dismissed as "just a drinks company" has become one of the defining pillars of F1. While completely different characters with different ways of doing things, Mateschitz was a modern-day Enzo Ferrari – at least, as far as it is possible to be such a thing.
That might sound like sacrilege given Ferrari's place in history, but by taking a step back and considering the extent of Mateschitz's motorsport involvement, it's clear the comparison stands up. After all, he was a shadowy, myth-shrouded figure best-known through his 'vicars on earth' in the paddocks of the world whose company has become indelibly intertwined with the sport.
The Red Bull co-founder's first toe-in-the-water in motorsport came in 1989 when Ferrari driver Gerhard Berger became the prototype 'Red Bull athlete' two years after Mateschitz first launched the Red Bull brand in Europe. That scheme subsequently expanded to cover countless athletes across a wide range of disciplines but always with a strong contingent in motorsport.
Red Bull properly arrived in F1 when it became title sponsor of Sauber in 1995. That deal involved purchasing a majority stake in the team, which stayed in place until Mateschitz sold his stake ahead of the 2002 season. This followed a falling out with Peter Sauber over the identity of one of its drivers, with the team signing Kimi Raikkonen over Red Bull-backed Enrique Bernoldi.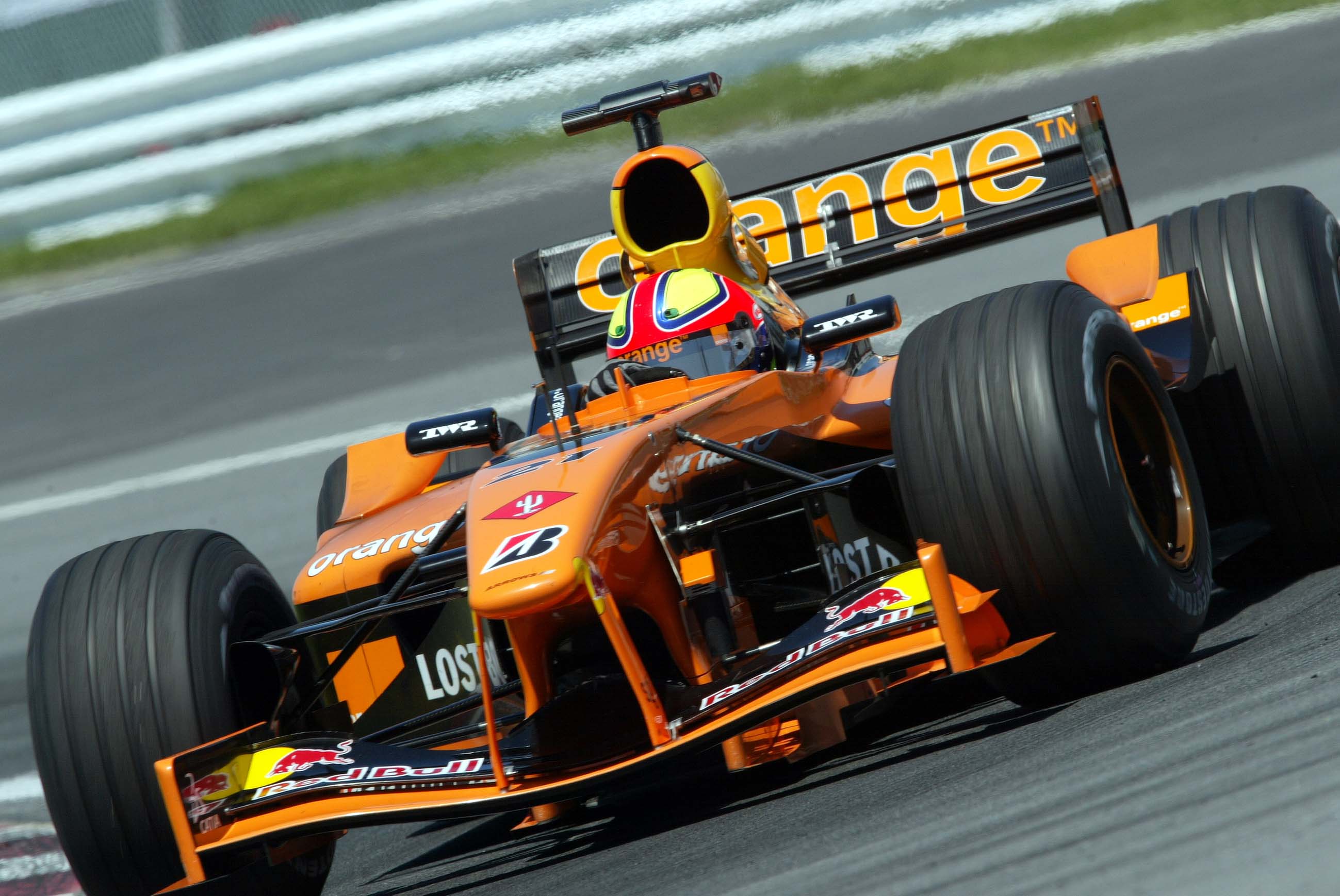 A dalliance with potentially buying the ailing Arrows team came to nothing, but the acquisition of the Jaguar team after Ford pulled the plug on F1 in November 2004 was the moment Mateschitz became one of the most significant players in F1.
The following year, he acquired struggling Minardi and shortly afterwards sold half of the renamed Scuderia Toro Rosso (which was initially planned to be called Squadra Toro Rosso) to Berger. But Mateschitz reacquired Berger's stake in late 2008 meaning he had ownership of two of what has mostly been only 10 teams on the grid.
During the same period, Mateschitz's influence in all areas of motorsport was growing. The ad hoc support of drivers turned into a formalised European driver programme in 2001, with significant effort invested in a American Red Bull Driver Search programme with Scott Speed becoming its most celebrated product.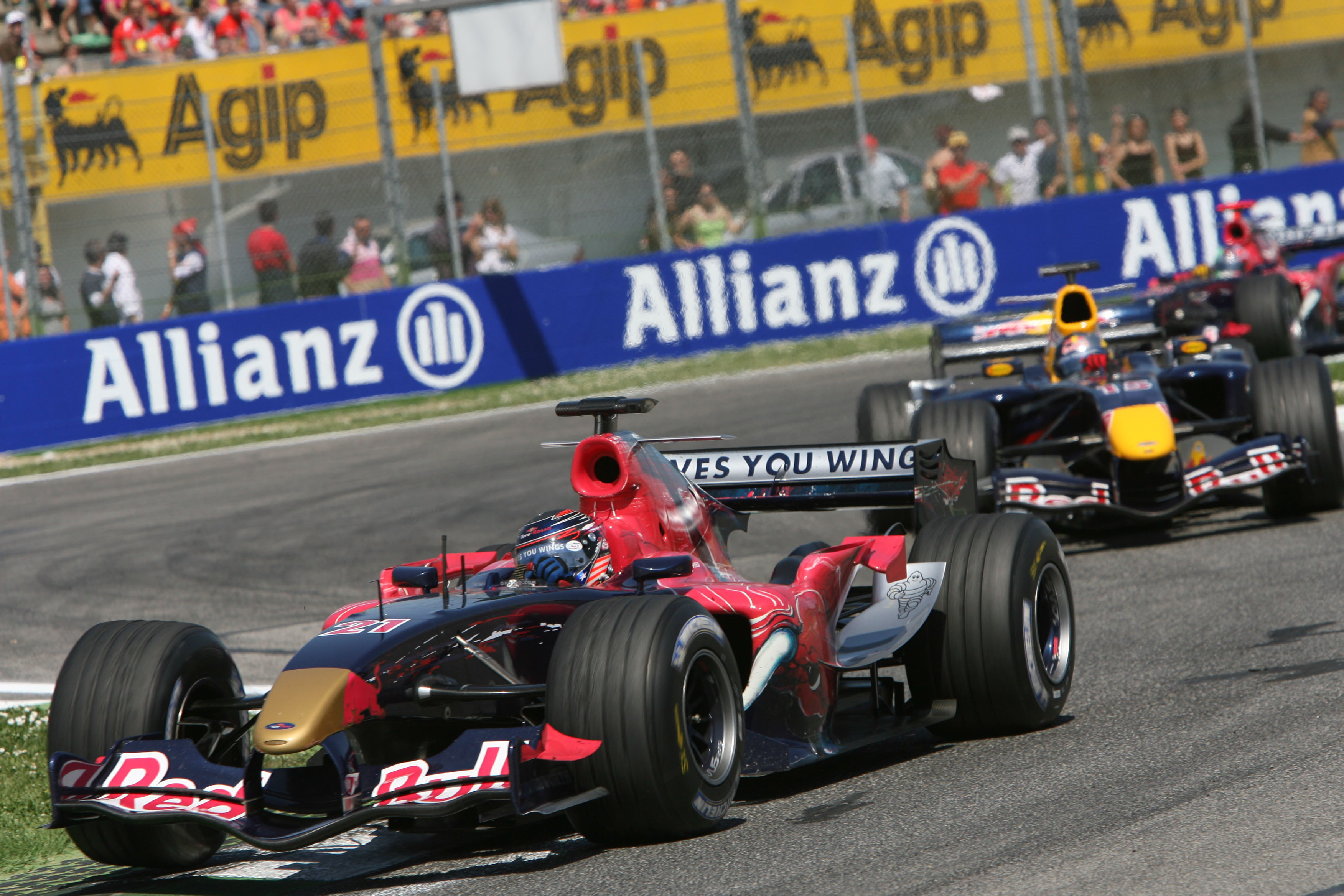 Helmut Marko's involvement grew during this period having previously run Red Bull-backed drivers such as Bernoldi in his RSM Marko single-seater squad. The Red Bull programme produced not only stars like Sebastian Vettel, Daniel Ricciardo and Max Verstappen, but also countless professional drivers who have had enormous success across the motorsport world.
Red Bull's tendrils even extended to NASCAR in this period, running its own team from 2006-11. It won two races during this period, with Brian Vickers at Michigan in 2009 and Kasey Kahne at Phoenix in 2011.
There was a time when almost every series seemed to have Red Bull-liveried cars in it, with the junior programme at times swelling. There was also involvement in two-wheeled racing, notably through KTM in MotoGP and the Red Bull Rookies Cup series.
Mateschitz also revived the 'new' Osterreichring track (which hosted races under the name of A1-Ring from 1997-2003) in 2011. Subsequently he added race promoter to the Red Bull portfolio with the revival of the Austrian Grand Prix in 2014 – augmented by the Styrian GP also running there in 2020 and 2021.
Red Bull's ubiquity in motorsport, particularly in F1, meant Mateschitz was profoundly influential. Not only was he profoundly wealthy, but he was investing billions into motorsport and controlled key pieces on the chessboard – notably two F1 teams. Once Red Bull Racing broke through as one of F1's top teams in 2009, his political, sporting and financial might reached its zenith.
But Mateschitz usually wielded his enormous power in the way all of the truly influential do – quietly. Controlling 20% of the grid gave him the nuclear option of pulling out at any moment, something that those in control – whether it's the F1 or FIA leadership, rival team owners, commercial partners, even major automotive manufacturers – were well aware of. After all, one of the final acts of the Mateschitz era was turning away a deal Porsche believed was as good as done.
And the times when Mateschitz did make public comments, they carried more weight than those of any other major player. The occasional quit threat was a potent weapon and helped to mould the direction of F1. While the self-interest of Red Bull was always the priority, Mateschitz generally understood how far to go with pursuing his agenda.
This meant Red Bull played a significant role in shaping modern F1. When F1 made its first serious attempt at cost control with the Resource Restriction Agreement (in various forms) it was Red Bull's prodigious investment that played a key role in its failure. Unlike today's financial regulations, these were not binding rules and Red Bull's argument was that it was an expanding team. But this then led Mercedes to invest more heavily.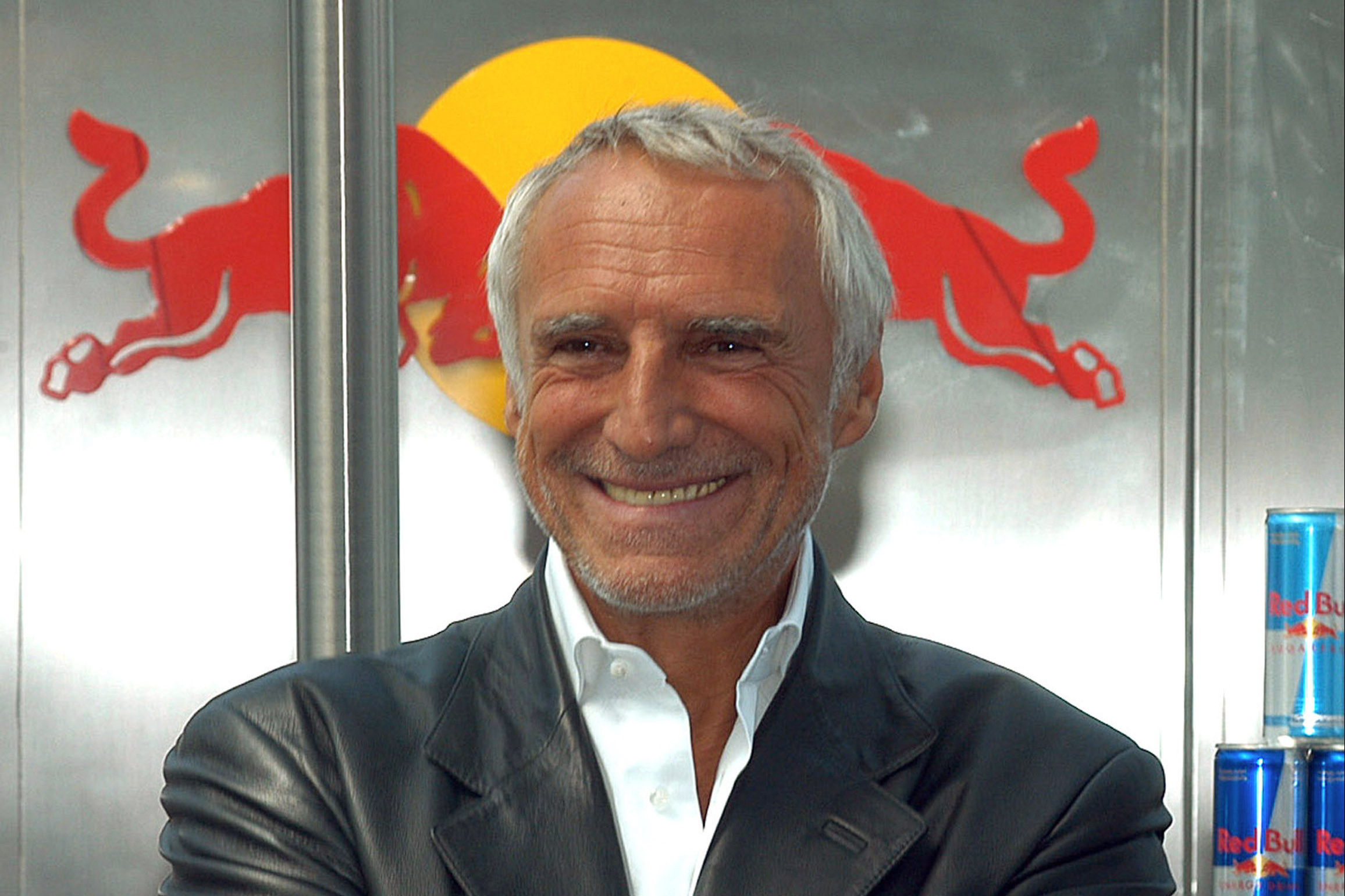 Red Bull also played a big part in the various bilateral commercial agreements that bound F1 together from 2013-2020 and gave a disproportionate share of the prize fund to the biggest teams (irrespective of where they've finished) and, indirectly, led to the current cost-controlled era in which the current Concorde Agreement more equitably distributes the teams' share of F1's revenue.
He also had a profound effect on the way F1 entrepreneurs presented themselves. When Mateschitz first became involved, Ron Dennis was the archetypal, autocratic F1 team owner, one who presented a polished, 'premium' image of F1. But Red Bull was always a company with a rebel air, something Mateschitz himself embodied with his more informal personal style.
After Red Bull won its first Austrian Grand Prix – effectively his race – Mateschitz was visibly delighted in the paddock dressed in a checked shirt, suede jacket and jeans that offered no hint to the uninitiated of his importance. That was all part of the common touch of Red Bull, a trend F1 has followed with its greater engagement of fans and wider celebritisation.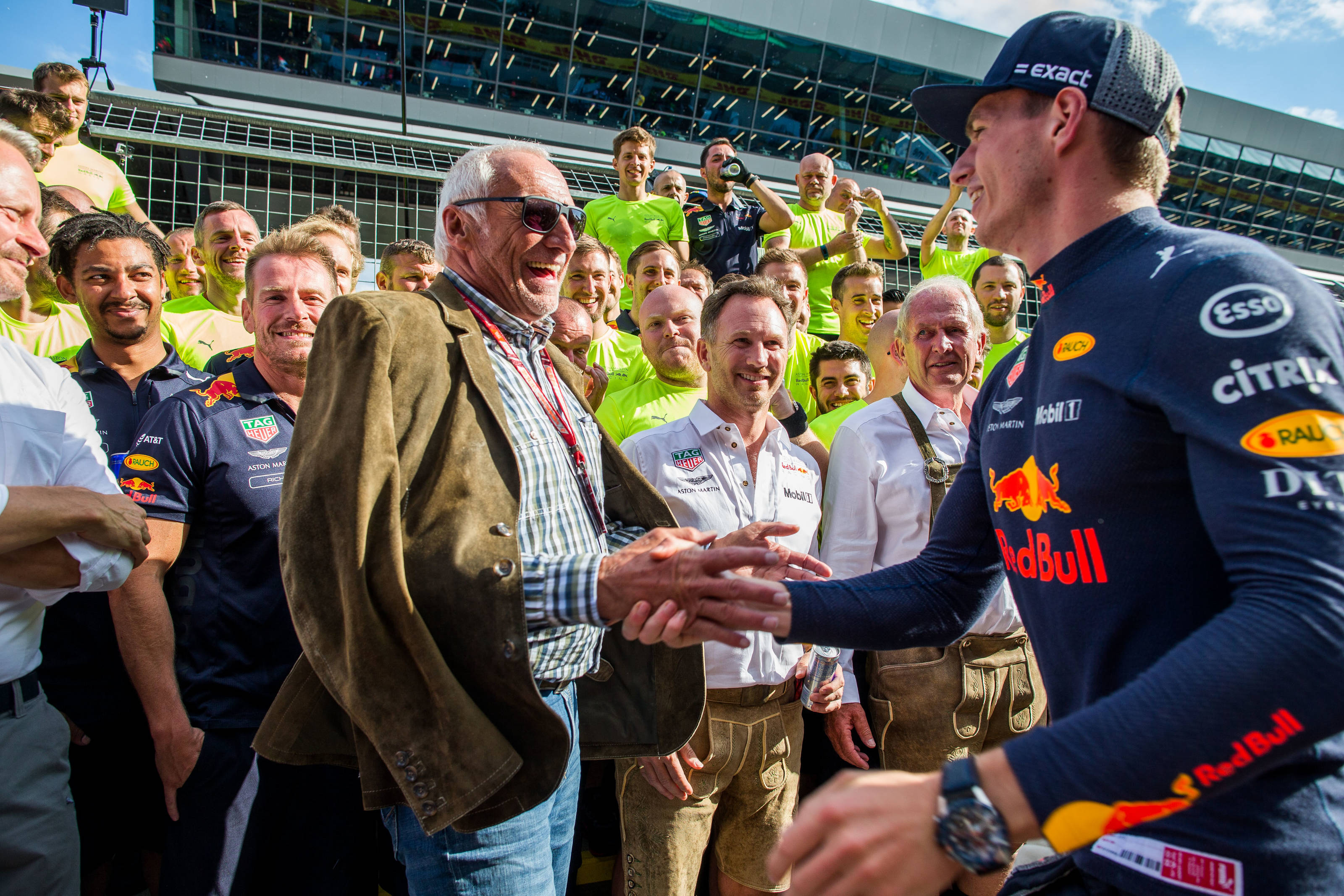 It will never be possible to fully untangle and comprehend the full scale of the impact Mateschitz had on motorsport, with his power usually deployed in the shadows and with the minimum of fanfare and grandstanding.
But one whisper in the right ear by Mateschitz, or even by one of his lieutenants on his behalf, could make or break careers, build or destroy empires. Such influence is rare in F1 and the wider motorsport world.
And it's almost unique that it was wielded in such relative anonymity.