Kevin Magnussen and the Haas team's first points finish of the season in the Hungarian Grand Prix was the result of a drive executed "almost to perfection, if not to perfection" according to team principal Guenther Steiner.
The 27-year-old Dane finished ninth on the road ahead of McLaren driver Carlos Sainz but was relegated to 10th when both Haas drivers were hit with a 10-second penalty – but still finished ahead of Charles Leclerc's Ferrari.
"He did a fantastic drive," said Steiner. "We know our car and keeping people behind is difficult.
"It seemed like he was just in the right zone. When you get in the zone, everything you do works. There was no mistake, there was no nervousness, no putting a wheel wrong, no questions over the radio. When it's working perfectly there's nothing to say, the only thing is to hope the car doesn't have an issue."
"Otherwise this was actually executing a job almost to perfection, if not to perfection."
But what made Magnussen's drive so good? A deep dive into the way it played out shows why every lap counted given the fine margins involved – and how Leclerc played an unwittingly crucial role.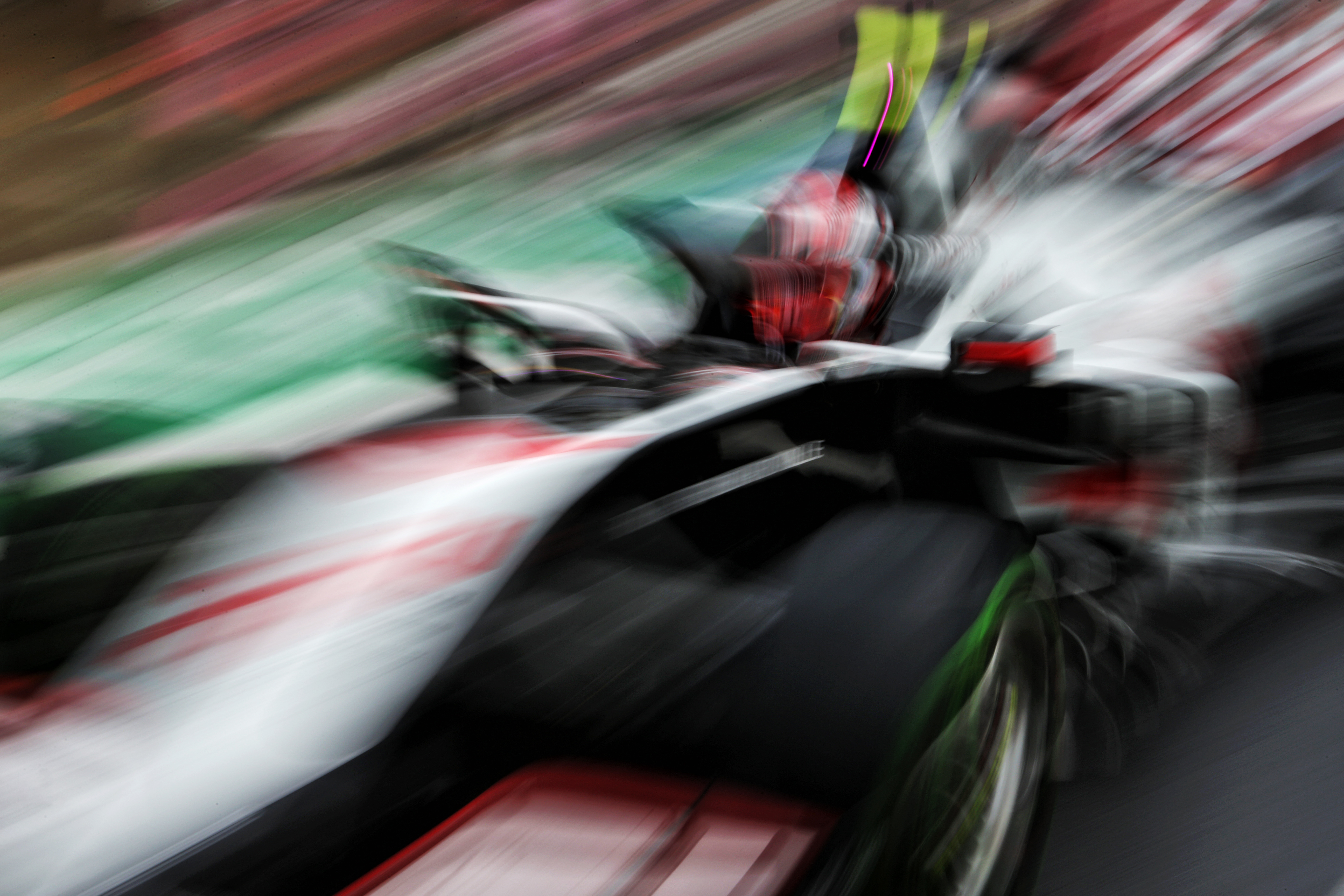 CREATING THE OPPORTUNITY
Magnussen decided to gamble on starting on wets from 16th on the grid, while the rest of the field opted for intermediates, but realised early on the formation lap that it was the wrong decision.
"We've done the wrong [thing] there, there's already a dry line," he reported over the radio at Turn 2, which ultimately led to the team instructing him to pit for slicks – a move that led to the post-race penalty for reasons explained in depth elsewhere.
Both Haas drivers were given medium-compound Pirellis and took the start from the pit exit, but as the rest of the field pitted for slicks over the first four laps, Magnussen and Grosjean moved up the order.
Having qualified 16th and 18th respectively, partly thanks to the lack of a strong Ferrari engine qualifying mode, Magnussen and Grosjean were third and fourth by the fifth lap as the rest of the field stopped under green flag conditions and behind only Lewis Hamilton and Max Verstappen, who went on to finish first and second.
This boost in track position laid the foundations for Magnussen's points finish. While there was no chance of attacking the top two the Haas duo were ahead of the other 16 cars in the race.
With the Haas car's pace not strong enough for points otherwise, the key was for Magnussen and Grosjean to minimise the time loss to its rivals for the minor points places and retain track position where possible
That means Haas had to watch all the cars behind, with the exception of the slower Williams at the rear of the field, knowing that any quicker car that got ahead on merit would inevitably stay ahead.
END OF LAP 5 (gap to Magnussen)
3 Magnussen
4 Grosjean, +4.148
5 Stroll +5.227s
6 Leclerc +6.999s
7 Bottas +7.361s
8 Vettel +9.941s
9 Albon +11.929s
10 Perez +14.780s
11 Ricciardo +15.332s
12 Sainz +15.965s
13 Kvyat +16.433s
14 Gasly +16.780s
15 Raikkonen +17.406s
16 Ocon +18.641x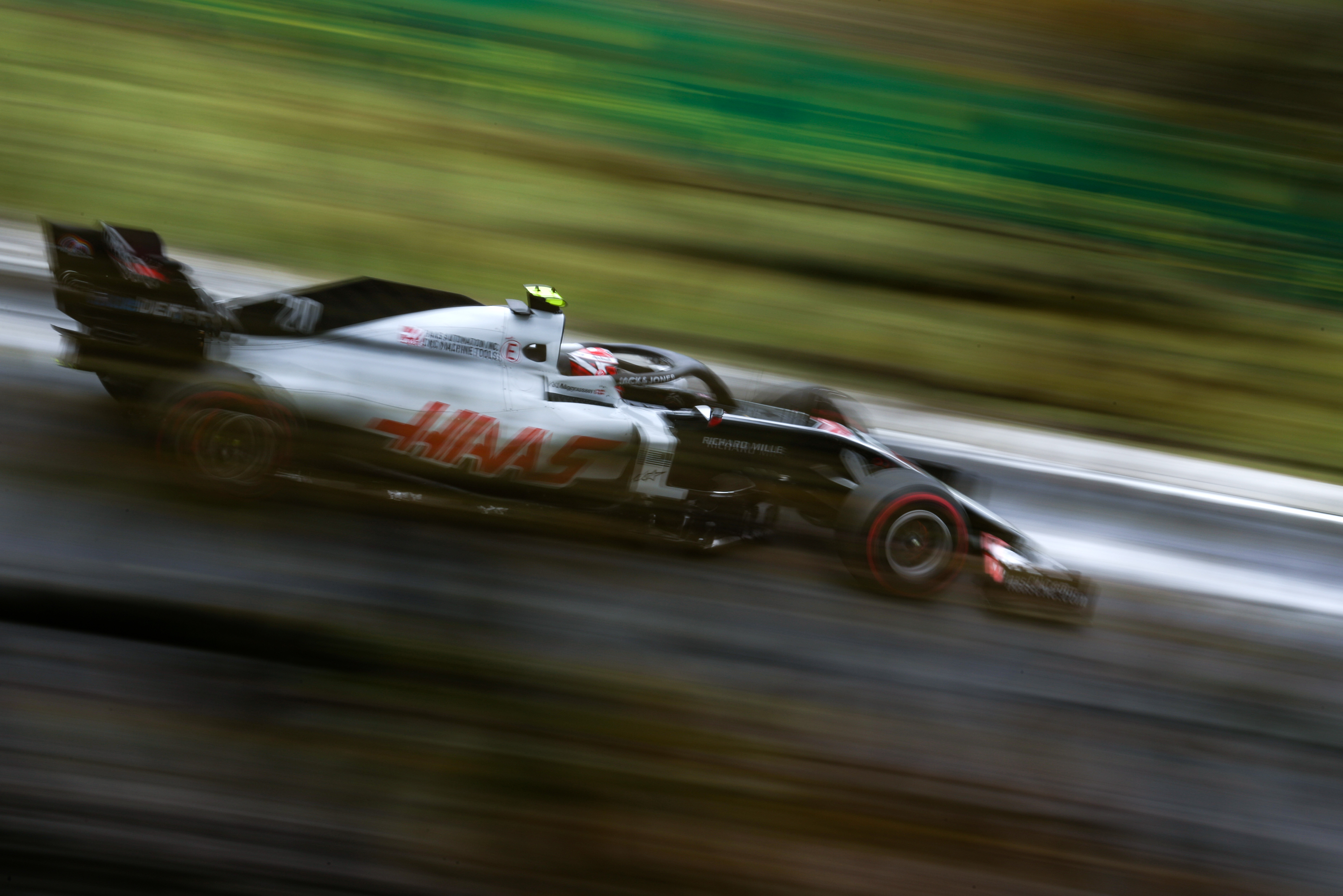 LIMITING THE LOSSES
"OK, I need some good info on who I'm racing realistically and who I'm not," said Magnussen over the radio early in his stint, showing he immediately recognised he was not in a straightforward race.
A few laps later, race engineer Gary Gannon laid out the situation Magnussen faced, that of not racing the cars immediately around him such as Lance Stroll's Racing Point and the rapidly recovering Valtteri Bottas, saying "we just need the best total race time we can, our race will come after the pitstops so just do the best laps you can".
Magnussen set about doing that very effectively. He had to do a small amount of lift and coast early on but that was soon dropped with focus switching to managing the left-front tyre, which started to go through a phase of graining around lap 12 of 70.
Magnussen's pace held up well and he was able to keep Stroll, who passed Grosjean for fourth place on lap seven, behind until lap 16/70.
He lost almost no time being passed by Stroll, who he left the door open to at Turn 1. Magnussen had set his best first-sector time of the race to date the lap before but was only 0.071s slower in that sector next time round, showing how little he lost to that pass.
Bottas also came past in an identical, uncontested, move, although Magnussen lost a little more time – posting a first-sector time 0.850s off his best. Even so, he'd ceded two places he had no chance of keeping with minimal losses.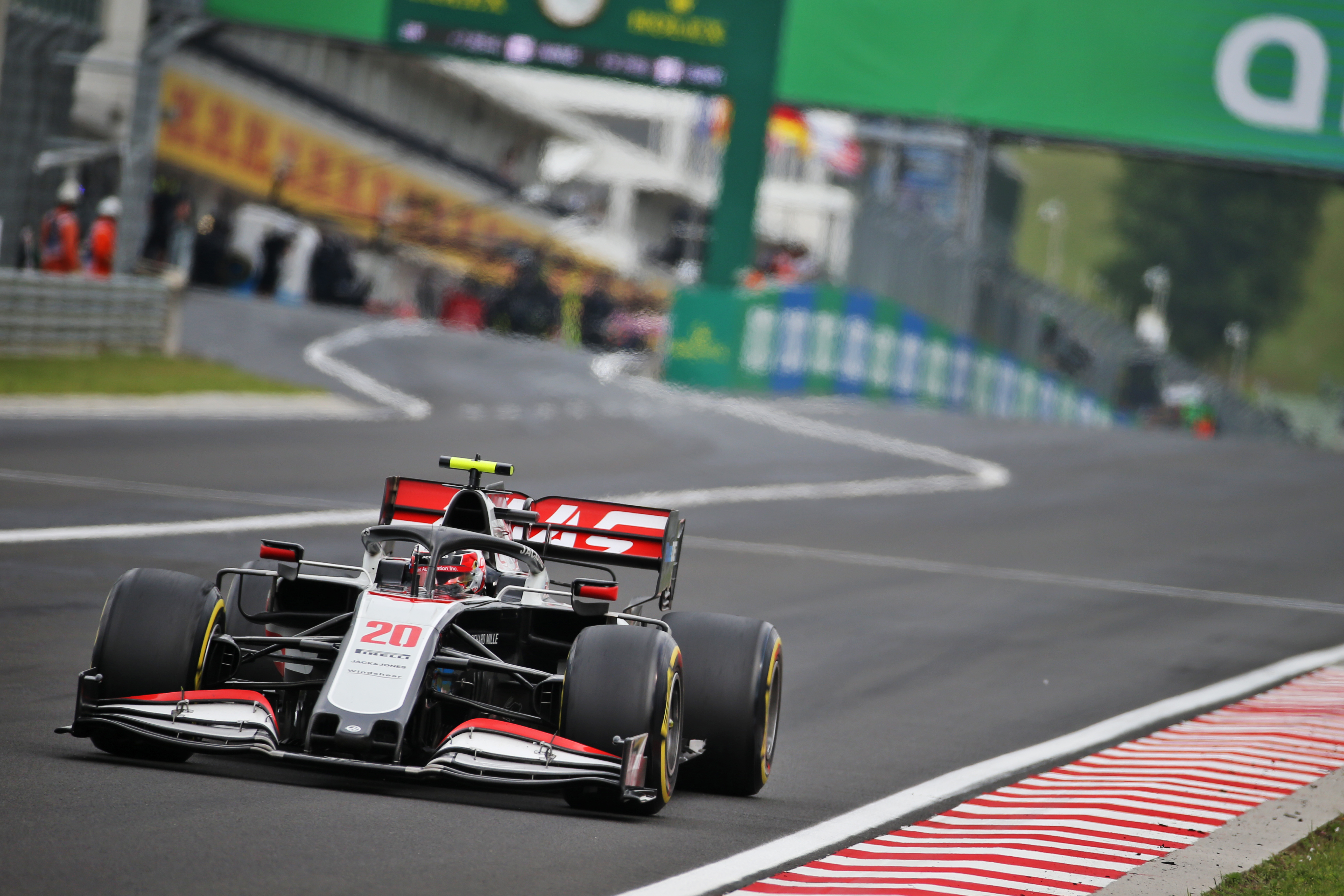 Now fifth, the challenge for the rest of the stint was to keep the front-left tyre alive and also counteract the growing lack of front-end grip in the corners as a result, something that the team attempted to ameliorate with differential and brake-shape settings.
On lap 20, Gannon told Magnussen his immediate competition was now 15s back. This was thanks to Charles Leclerc becoming an accidental ally. He had held back a pack of six cars while struggling badly on soft Pirellis, a group that Alex Albon and Sebastian Vettel had just escaped.
It was inevitable that Albon and Vettel would pass the ailing Grosjean quickly and later Magnussen, so at this stage the Dane was effectively in a battle for seventh at best. But he continued to set a good pace for the rest of the stint, which was extended perhaps a little too long to the end of lap 35.
"There was still the threat of more rain, we got one right so let's make sure that we don't screw the second one up if it comes, that was my thinking," said Steiner.
"Maybe, with hindsight, he should have come in a few laps earlier to change tyres because he lost some time on the C3s [medium compound tyre]. But at that time there was the risk of loss, we didn't want to come in for the new tyres and then have to make another stop because then that would have lost it all. So we knew that we maybe lose a few positions by not doing that."
The Haas team executed a regulation stop and Magnussen rejoined in eighth place , which became ninth place on lap 37 when Albon passed him. But both Daniel Ricciardo and Sainz ahead had to make another stop.
END OF LAP 37
5 Ricciardo
6 Sainz +5.164
7 Vettel +10.592s
8 Albon +16.154s
9 Magnussen +18.175s
10 Perez +18.902s
11 Leclerc +20.605s
COVERING THE LONG-RUNNERS
In the second half of the race, Magnussen was in a more direct battle with those around him with the final four points positions still up for grabs.
There were two priorities early in the stint – stay inside the pit windows of Ricciardo and Sainz, who had stopped on lap four and three respectively so were on ageing rubber, and hold off Perez. Perez had pitted on the same lap as Magnussen so was on identical fresh hards.
Magnussen was told there were no graining concerns with the hard and that he was OK to push, but with Perez so close behind he was unable to stay ahead. On lap 38, it was no surprise to see the second-fastest car of the weekend go by as Perez launched a move around the outside of Magnussen – who did attempt to defend this time. Perez completed the move on the run to Turn 2.
But Magnussen did hold eighth place by staying in the pit windows of the two key cars ahead. In the case of Ricciardo, it was marginal, but with fresh hards fitted Magnussen was able to do so relatively easily – with Ricciardo perhaps going a couple of laps too far and losing almost two seconds to Magnussen that he didn't need to.
Sainz eventually stopped at the end of lap 40 for hards, finishing his outlap in 11th place, 8.698s behind Magnussen – but with Leclerc, who was running to the end after taking hards on lap 20 – between them.
Ricciardo then made his stop at the end of lap 43, emerging on fresh mediums just as Magnussen was rounding Turn 1 – 4.2s up the road.
END OF LAP 44
8 Magnussen
9 Ricciardo +1.809s
10 Leclerc +3.671s
11 Sainz +4.790s
12 Kvyat +10.301s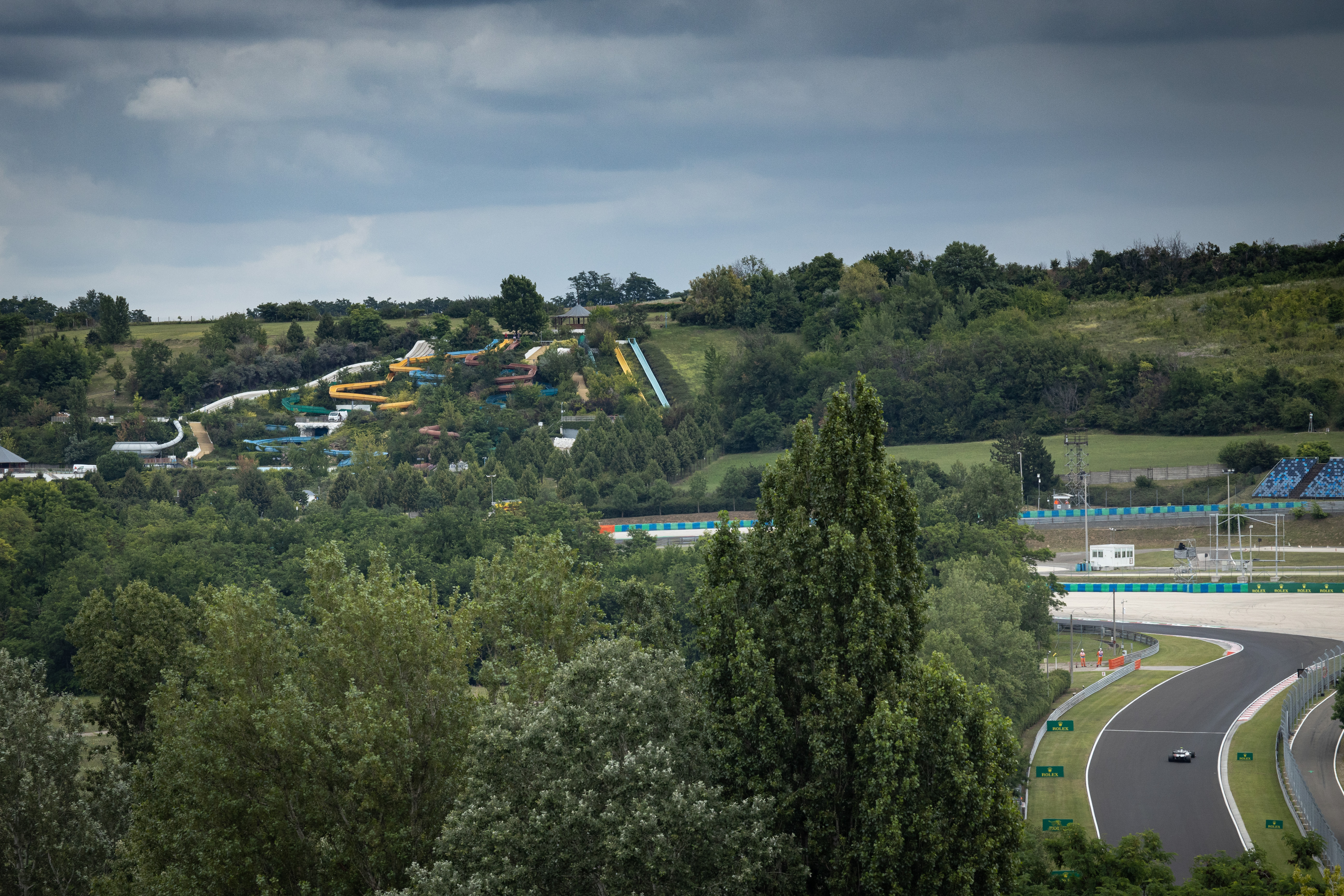 ENDGAME
In eighth place and with a long way still to go of the 71-lap race, Magnussen had no chance of being able to keep the charging Ricciardo, in a faster car with a better tyre, at bay.
Magnussen covered the inside into Turn 1 on lap 36, with Ricciardo using his traction advantage to launch off the corner and take eighth place before the pair reached Turn 2. At this stage, Sainz was behind Leclerc and Magnussen held ninth, a couple of seconds clear of the Ferrari, which was setting threatening lap times even on rubber that had 26 laps on the clock.
With Magnussen also having lost a little time to blue flags, he was able to stablise his position and soon settled down into running in the 1m20s bracket from lap 50-62. At the end of lap 59, he had built a lead of 12s over Leclerc, who was again doing him a favour by holding Sainz behind.
That all changed on lap 60, when Sainz dived up the inside of Leclerc in Turn 1 and took 10th place. At that point, he was 12-and-a-half seconds behind and his chase of Magnussen begun – although blue flags cost him a little time early in his chase.
Over the last eight laps of the race, Sainz was the fourth-fastest man on track – 1.4s per lap quicker than Magnussen on average. But the Haas driver continued to make the best of his slower machinery and finished a couple of seconds in clear.
Gannon summed it up on the slowdown lap, telling Magnussen "those laps were amazing Kevin…what a race driver dude, that was awesome".
"I've never been so happy about P9," was the thrilled Magnussen's response.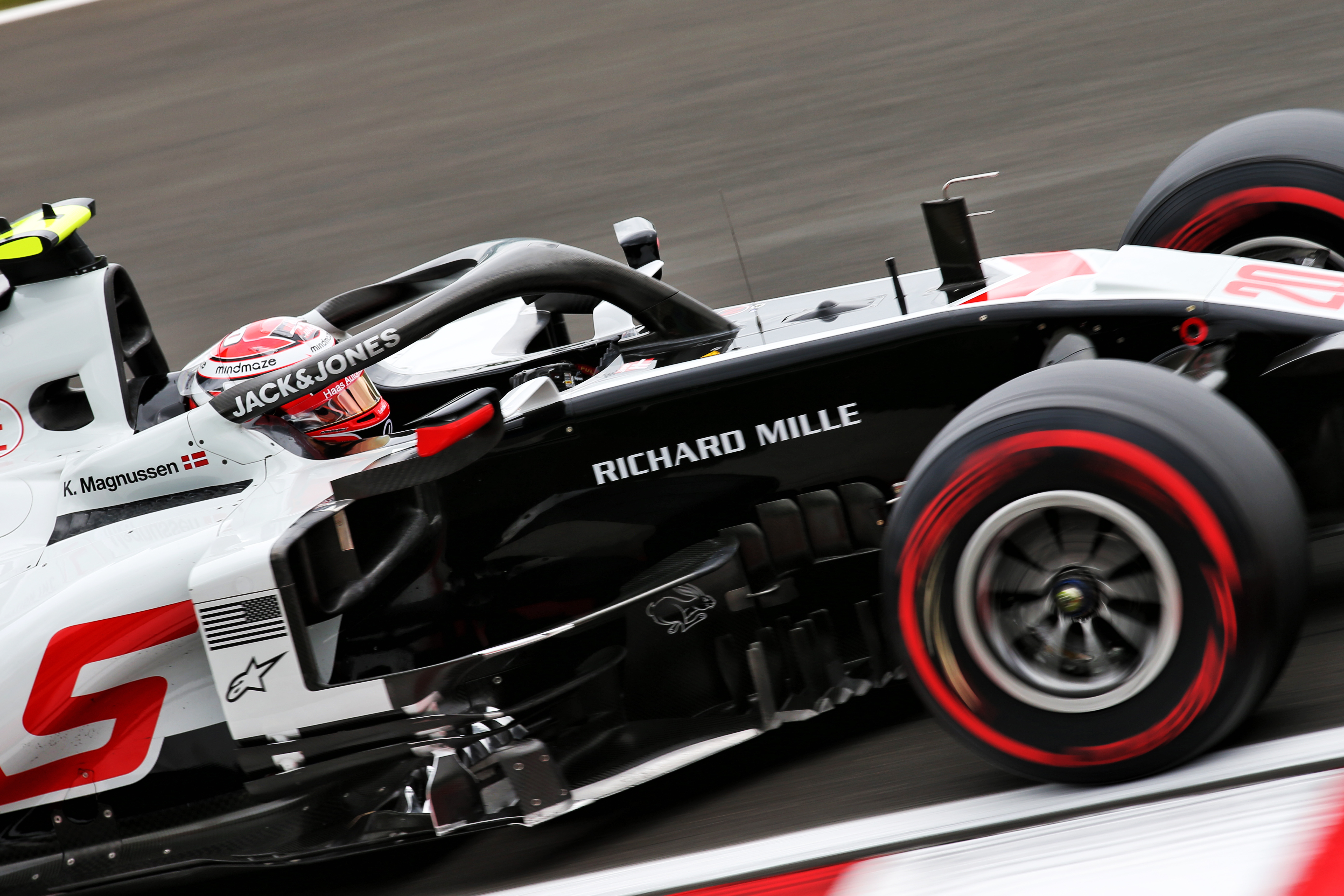 AFTERMATH
Leclerc crossed the line 19.5s behind Magnussen, which proved to be essential when the latter was given a 10s penalty for the formation-lap communication infringement. This meant he held onto 10th and a point despite letting Sainz past.
"I'm so happy," he said after the race. "The team took an amazing call. After a few laps I was P3 and I knew from there P3 wasn't for us but I just thought I'd try and hang onto it as much as I can. There's no point trying to hang on to P3 or P4, I'll just lose too much time.
"I opened a gap to a Ferrari – who'd have thought that? And I was able to keep the McLaren away. It shows what a good car we have in the race and proves the team has done an amazing job even though were' struggling a little bit in qualifying."
But that was perhaps a little generous to the car's race pace, which was a step better than in qualifying but still not among the fastest half-dozen teams.
Magnussen's result required that little bit of luck at the start, but then consistently quick laps, exemplary tyre management and cool head with no mistakes. He did exactly that. And it was his pace throughout the race that was critical, with his speed on that first stint buying him time he used to stay just out of reach of Sainz.
And while the rolling roadblock service provided by Leclerc in two key phases also played a big role in that, it's Magnussen's job to ensure he extracts the maximum from his car to capitalise on any outside assistance – not to mention avoiding mistakes or clashes that would have led to him finishing outside the points.
The word Steiner used, "perfection" wasn't unreasonable for what was one of Magnussen's finest race drives in F1.