It's not the first time Mercedes has threatened for victory in its tough 2022 Formula 1 season, but the United States Grand Prix was definitely the most realistic the prospect has looked so far.
In the end, though, Lewis Hamilton couldn't hold off Max Verstappen's Red Bull.
So was this a breakthrough that shows Mercedes is nearly back where it wants to be, or a relatively meaningful fluke given one Ferrari was missing, the other started down the grid and Red Bull still won?
Here are our writers' verdicts:
A BIT PHONEY
BEN ANDERSON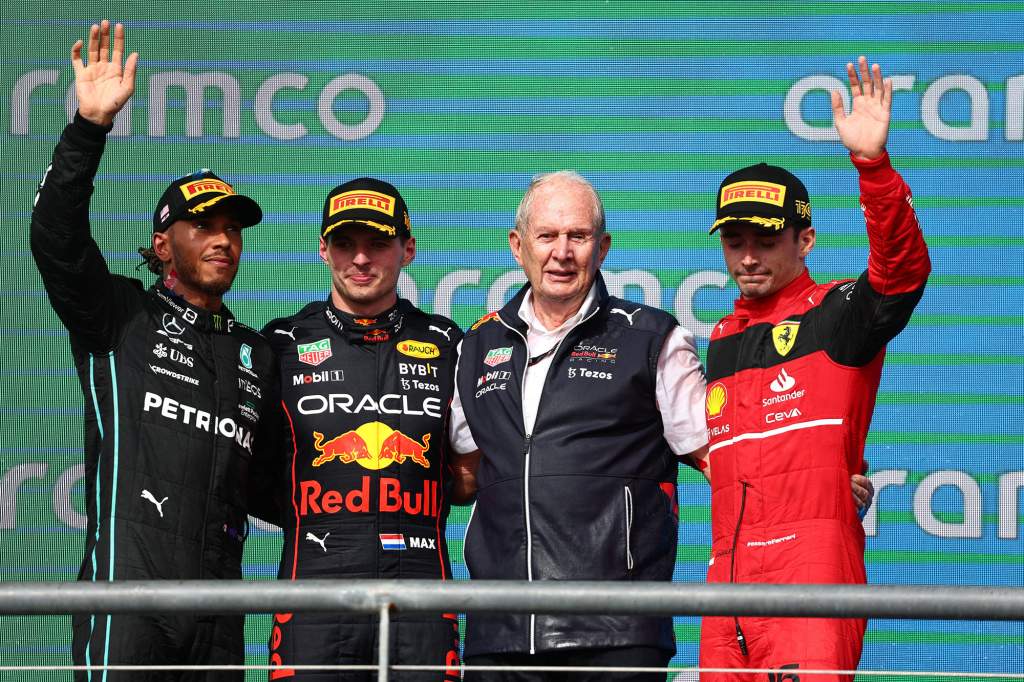 It was fun to see Hamilton and Verstappen battling again, but it was a bit phoney in truth. Without the wheelgun malfunction at that last pitstop Verstappen would have won much more comfortably.
Even when the moment of truth eventually came on track there was no real contest there – the Red Bull is just hands down too fast this year compared to the Mercedes, even with that upgrade and how good Hamilton always is on this circuit. They didn't need to get controversial because there was no real contest there.
LAP 50/56

Hamilton bravely defends but he can't stop Verstappen getting past

The Dutchman leads! #USGP #F1 pic.twitter.com/qTrJC2UPHy

— Formula 1 (@F1) October 23, 2022
Carlos Sainz was out on lap one, Sergio Perez was compromised, Charles Leclerc was compromised too. An abrasive circuit, a multi-stop race, an advantageous starting position, AND a rare pitstop error from Red Bull all played in Mercedes' favour – and Hamilton still couldn't close it out, even with an aggressive strategy and the benefit of a car generally supremely kind on its tyres.
Mercedes is slowly clawing its way towards respectability again. But this wasn't really a near-win for Hamilton. It was a well taken but fortuitous second place.
There's still a long way to travel for Mercedes to back into proper contention again.
MERCEDES LOOKS MUCH MORE CONVINCING THAN FERRARI
Josh Suttill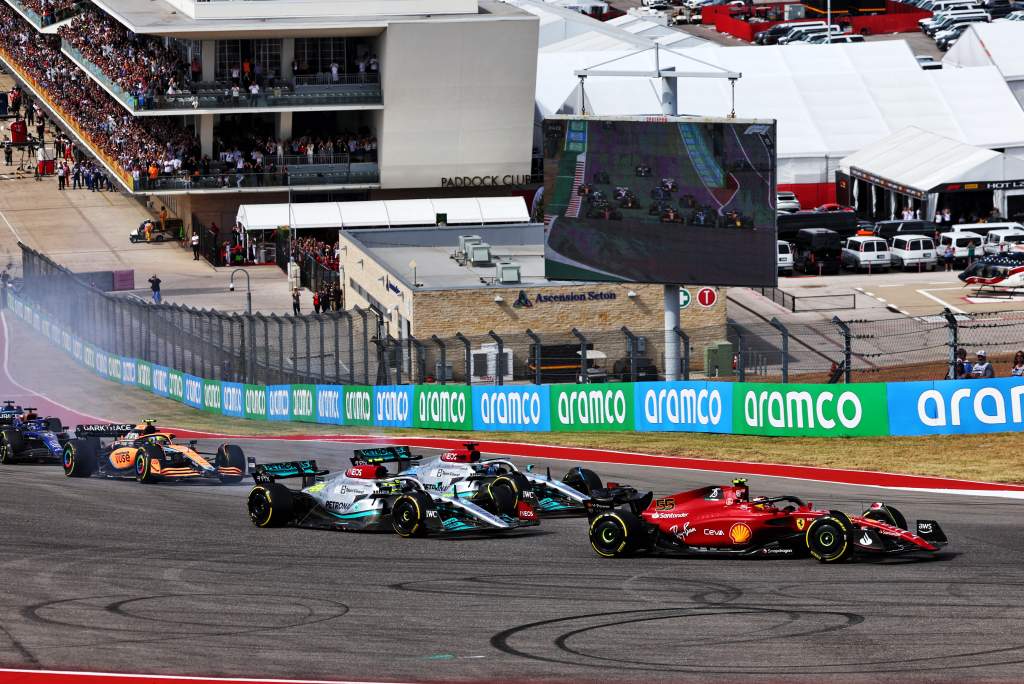 Red Bull will surely be fearing a resurgent Mercedes team more than Ferrari for the rest of 2022 and heading into 2023 in particular.
It's a far sharper, more experienced rival to Red Bull at the front of the field and it's finally morphing the car into a more regular victory threat.
The pressure that Hamilton inflicted on Verstappen – partly helped by a wise aggressive undercut attempt at the final pitstop – ensured it could properly capitalise on Red Bull's rare woe, something Ferrari has failed to do on many occasions in 2022.
It's a reminder of how formidable Mercedes is operationally and it's a far more potent victory threat when it has the right car and circumstances than Ferrari right now.
CAN HAMILTON ACTUALLY BEAT VERSTAPPEN IN A FIGHT?
Scott Mitchell-Malm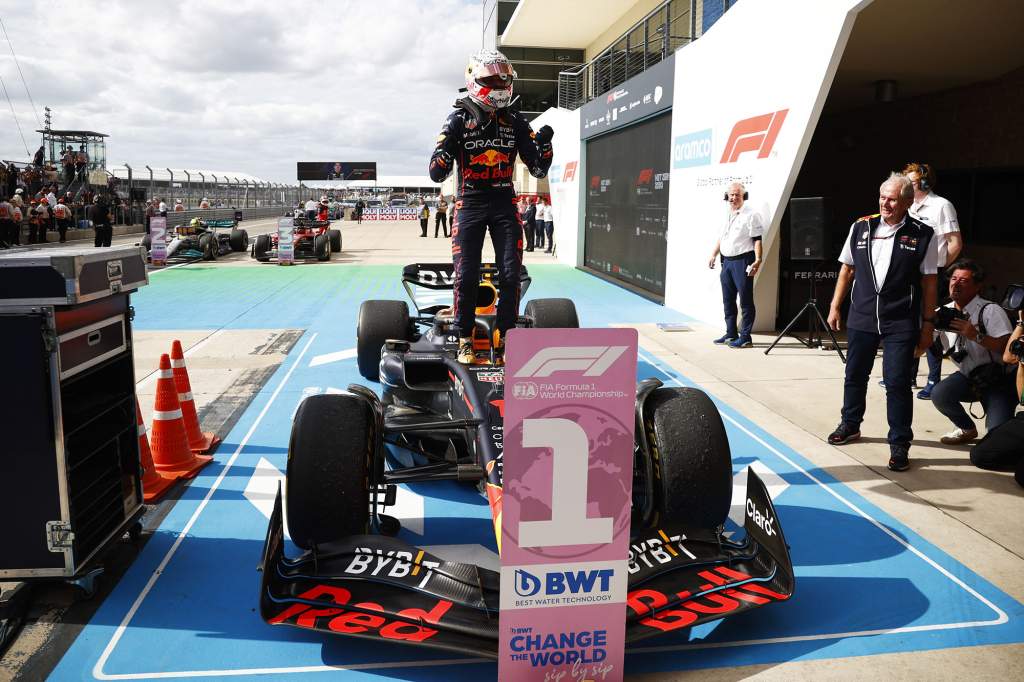 Hamilton is so valuable to Mercedes but the question many will be asking is can he actually beat Verstappen in a straight fight?
I think he can, over a season. He did last year until the final lap of the Abu Dhabi Grand Prix.
But while this race was a reminder that Hamilton is still Mercedes' best bet I think it was also a reminder that, wheel-to-wheel, Verstappen might just have the edge.
There are times where Verstappen errs in battle and we saw in the heat of competition last year, mainly in Brazil and Saudi Arabia, that he crossed the line and Hamilton had a better temperament.
But in today's fight, kept so clean presumably because there was no needle of a title fight like last year, we saw the best of Verstappen. He caught Hamilton napping a bit under braking and got the move done strongly and cleanly.
It would be a bit unfair to suggest Hamilton's too soft when fighting Verstappen, especially as apparently his mirrors were vibrating so much he had no idea Max was that close into Turn 12 and that's why he left the door open a bit.
But maybe his 'survival mode' instincts that serve him so well over a season in a championship battle just mean he is always going to be vulnerable when Verstappen is more 'all or nothing'.
Nothing we haven't seen before
Edd Straw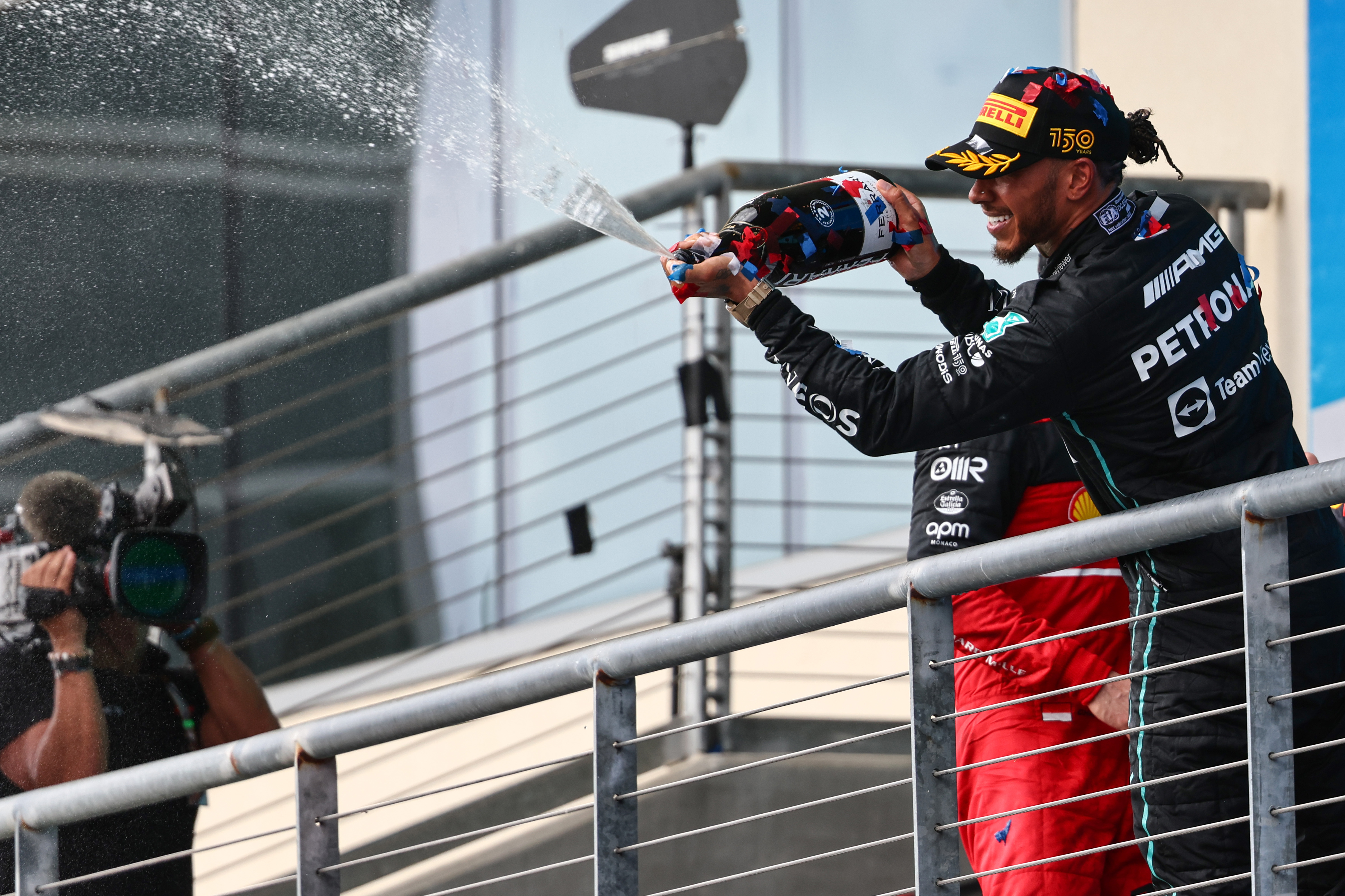 The United States Grand Prix was gently encouraging for Mercedes given the pace it had in the race on a bumpy track, but we've seen Mercedes flirt with victory a few times before and this was another of those.
Hamilton was only leading because of the Red Bull wheelgun problem, but on the plus side had been close enough to pick up the lead and an advantage over Verstappen. But if you're trying to defend a lead against a car that's not only quicker over the lap, but fast on the straights and with the advantage of DRS, the odds are always against you even if perhaps Hamilton could have delayed the inevitable loss of the lead for another lap or two.
Mercedes was always going to need circumstances in its favour to thread the needle to a victory and the fact it still wasn't quite possible on a day when Ferrari and Red Bull were both compromised. But overall, Mercedes and Hamilton did a decent job to at least be in a position to come close.
In the grand scheme of things, that's validation of the progress Mercedes has made in a season when it was always going to be asking too much to close the gap to the front completely.
MERCEDES' PROGRESS IS CLEAR
Glenn Freeman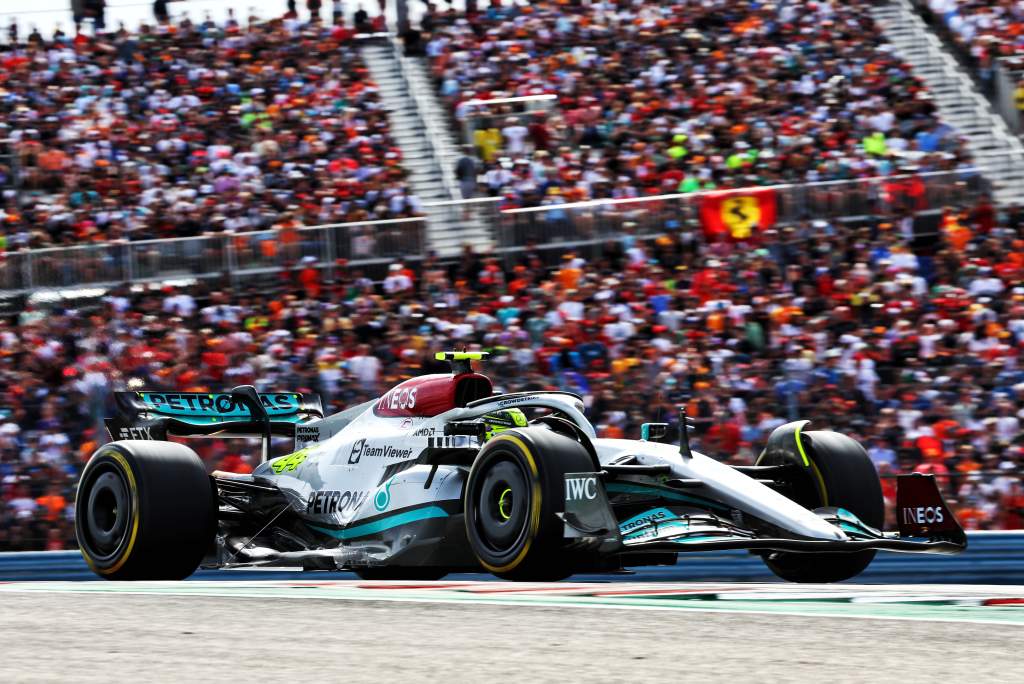 Hamilton and Mercedes ended up in the lead of this race in the closing stages through good fortune, so let's not get carried away that a massive corner has been turned.
But credit where it's due: Hamilton put himself in position to benefit from Verstappen's slow pitstop by hanging in there up to that point, and Mercedes has clearly kept improving a car that has some fundamental weaknesses holding it back.
For a few laps when Verstappen appeared to be struggling to get inside two seconds of the lead, the race looked in the balance. But only briefly. Once he started chipping away, there was an inevitability that Red Bull would get through.
Where Mercedes can take heart from this performance is the fact that Leclerc's Ferrari didn't manage to join the lead battle as well. When the final stops were complete it seemed we were on for a three-way tussle at the front with two quicker cars chasing down a slower leader. But Leclerc never got there.
That's a credit to Hamilton for squeezing every last drop from his car and its tyres, and it's a positive sign for Mercedes that it's still making gains with a limited car. Perhaps it should also prompt some head-scratching at Ferrari.
ENCOURAGING BUT NOT ENOUGH
Matt Beer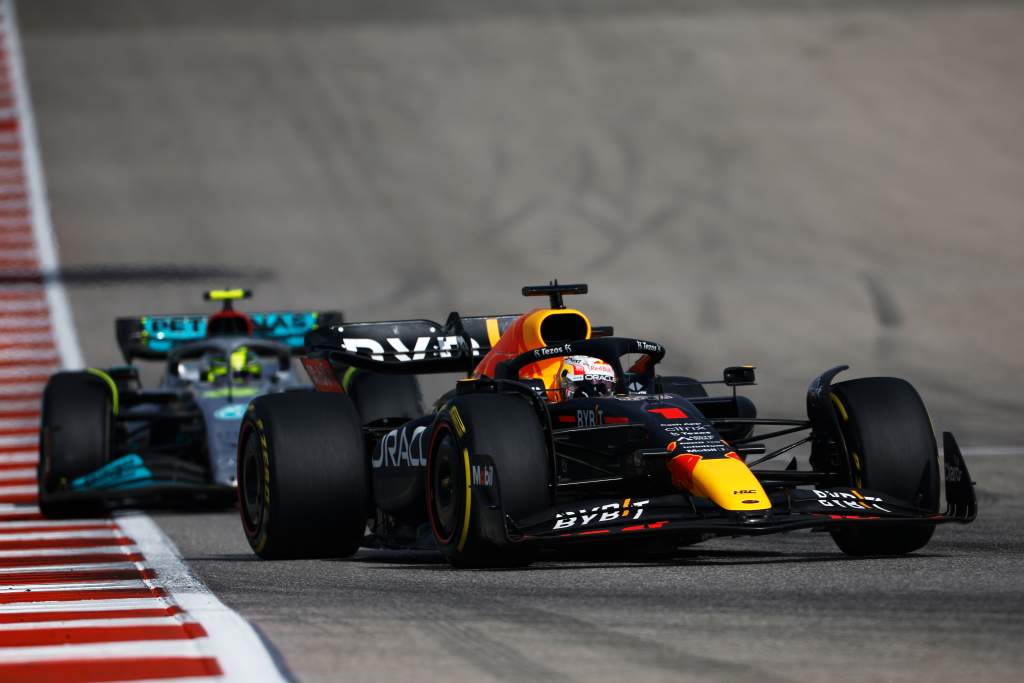 In the context of Mercedes' 2022 season, this was a hugely encouraging day.
In the context of what this Mercedes team ought to be capable of… if a year ago Hamilton had been leading Verstappen by 5s going into the closing stages of a race, with no major strategic variation between them, and ended up being overtaken at the first attempt and then losing by 5s, it would have felt like a crisis for Mercedes.
Once Verstappen was past Leclerc, there wasn't much doubt that he was going to do the same to Hamilton before the chequered flag.
F1 needs a closer fight up front, so it's great to see Mercedes in much better shape than its early-season nadir now. But today also underlined how high Verstappen and Red Bull have set the bar at the moment, and a lot more work needs to be done to eradicate that performance gap.
Mercedes can get a win in 2022
Gary Anderson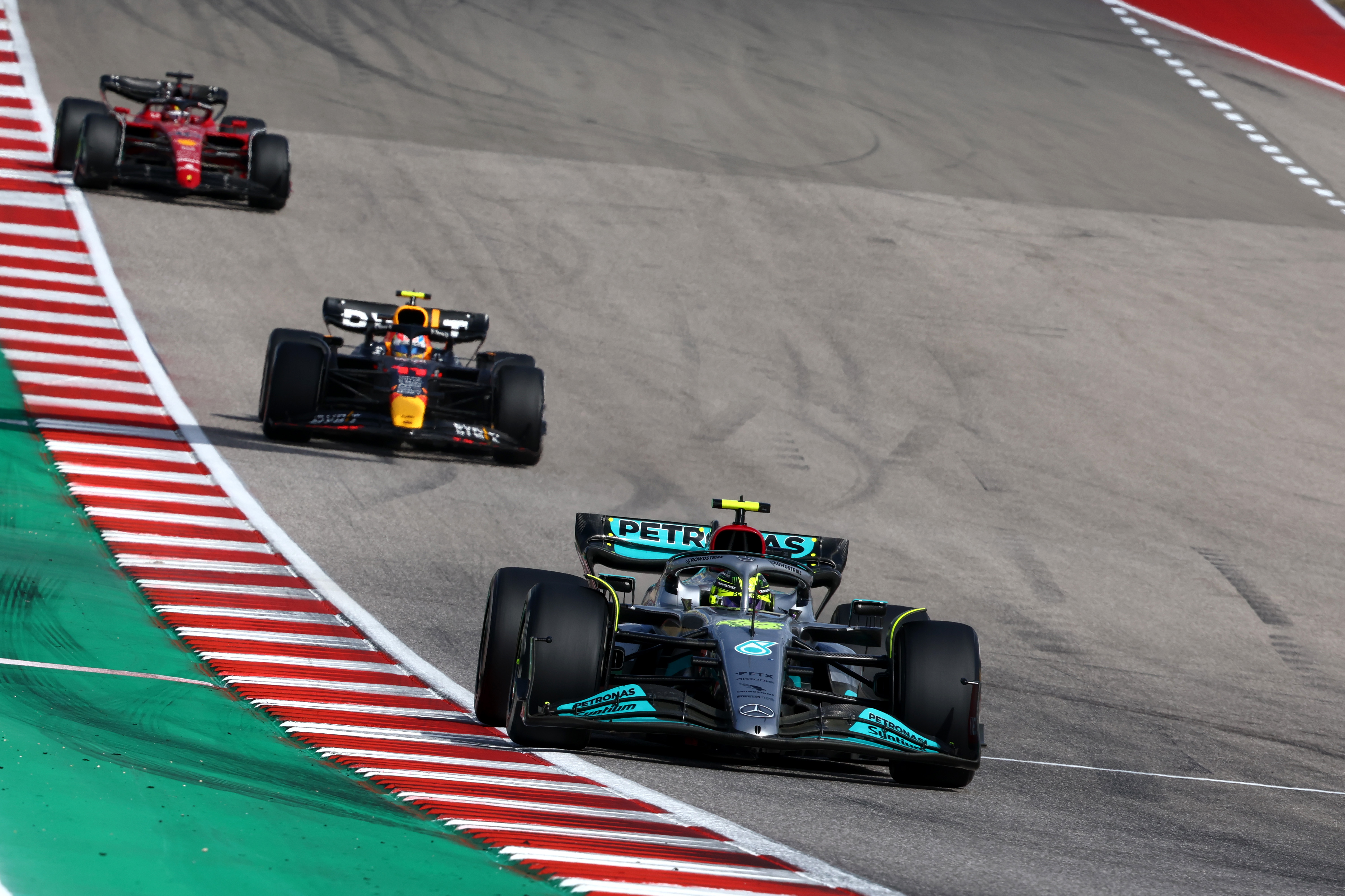 Charles Leclerc and Sergio Perez getting grid penalties – meaning that Hamilton started third with Russell fourth – combined with Sainz being tapped into a spin in the first corner meant this was one that was there for the taking.
I don't actually agree it was all Russell's fault because Sainz cut across towards the inside more than he should have done.
Then, with a rare botched pitstop for Verstappen thanks to a wheelgun problem it was all about bringing it home. But if you haven't got a quick enough car, you haven't got a quick enough car and not even Lewis Hamilton can make up for that half-second-plus chassis deficit to someone like Verstappen.
With three races still to go, there is still an opportunity for that elusive win. And we saw in Brazil last year how fast Hamilton can be there so I'm sure there are a few little set-up tweaks they can do around their latest developments introduced in Austin.
Mercedes has nothing to lose and everything to gain, so it needs to throw down the gauntlet and spare nothing.