The Williams Formula 1 team will have an upgraded car for the season-opening Austrian Grand Prix, and hopes to bring more updates over the remainder of 2020.
Williams is aiming to bounce back from a disappointing 2019 campaign cut adrift at the rear of the field, and was cautiously optimistic after pre-season testing ended at Barcelona in February that it was able to compete in the second part of the midfield this year.
However, the start of the 2020 season was postponed due to the coronavirus pandemic and teams had to observe lockdown and shutdown restrictions until the start of June, ahead of the championship finally starting this week in Austria.
Some teams have opted not to upgrade their cars in the limited window provided before the season begins for real, but deputy team principal Claire Williams told The Race that she is pleased with its position.
"Our upgrade programme was clearly affected as everybody else's was, but I have to say that the operations and planning departments have done a fantastic job to make sure that we get to the first rounds with some level of upgrades on the car," she said.
"So, we will have upgrades. We haven't had to push them out.
"But that's only thanks to a lot of hard work that the manufacturing team has put in back in the factory out of the official lockdown periods.
"As soon as we were able to start producing the upgrades we did, but I think most importantly for us, it was making sure that we had the race quantities to manage the triple-header going into Austria.
"We're in pretty good shape, we're pleased with where we are."
Williams announced during the hiatus that it is undergoing a strategic review that could include the sale of the team to secure its future.
The long-standing British team's on-track struggles in recent years have combined with F1's unequal revenue distribution to create difficult economic conditions.
Despite splitting with its title sponsor ROKiT before the revised season start date, Williams had insisted it had the budget for the 2020 campaign – and that includes targeting more car developments down the line.
Haas, on the other hand, is pausing development until it knows how many races will make up the 2020 season and what the prize money situation will be.
But Williams is progressing with an estimate in mind, boosted by the planning team it put in place after last year's mismanaged off-season when the car was not ready in time for testing.
"It's not easy but clearly it is the same for every team, and we're just working on a best estimate at the moment," said Williams.
"We've got nine races that are pretty much locked down, and we're planning against those and then we're doing a best estimate for the remaining races.
"We think, based on everything that we hear from F1, that will be anywhere between 15 and 18.
"This is the great advantage of us having this brilliant planning function that we put in place last year off the back of testing.
"We've got a nine-person-strong team in planning that are working on their algorithms to make sure that we are in a good place to be ready for any eventuality when it comes to the calendar.
"It is a bit up in the air. It's not easy, but we will continue to make sure that we've got the race quantities and we will continue to try and bring upgrades as and when we can."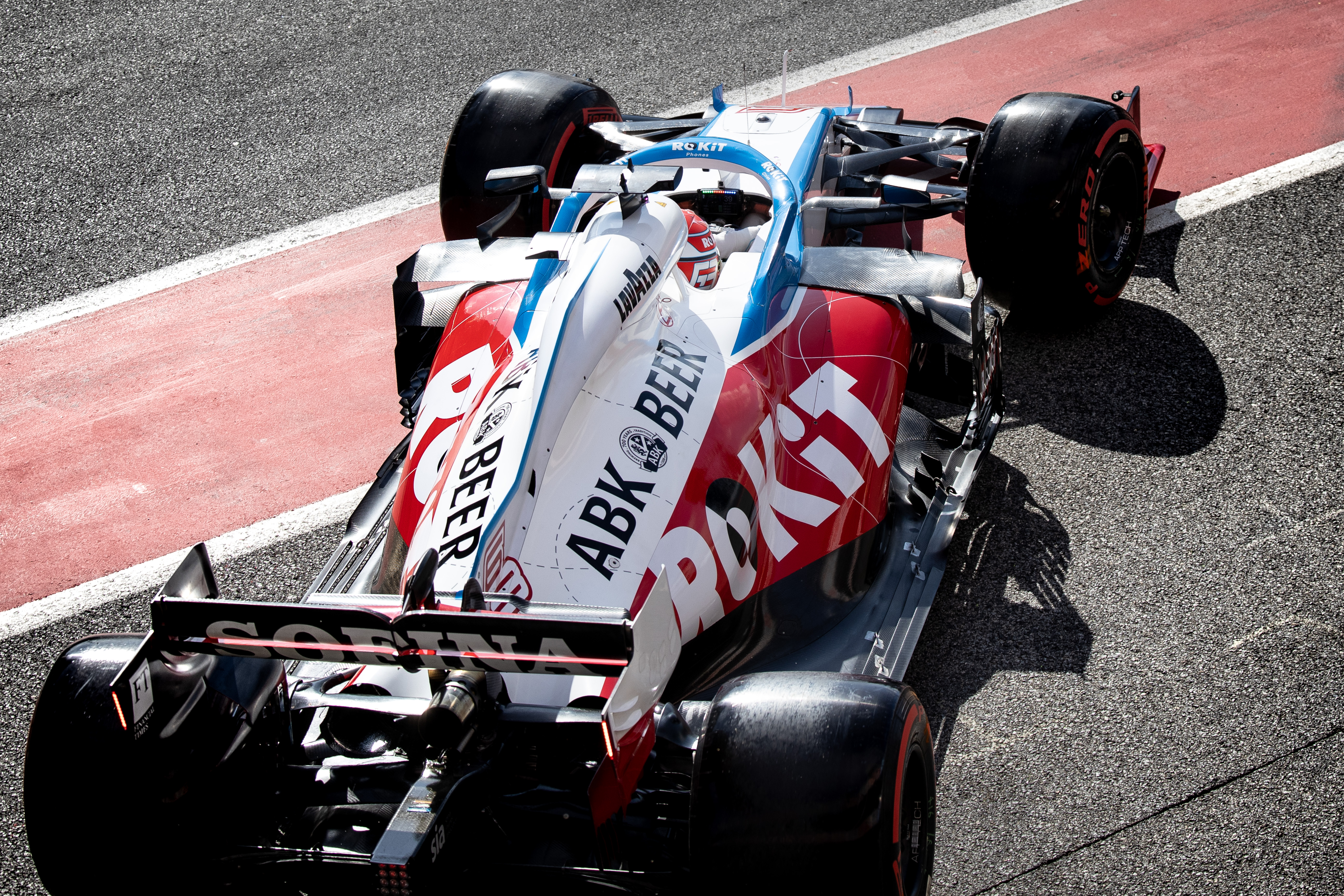 When Williams driver George Russell emphatically called the FW43 "definitely the slowest car" at testing, there was a hint of managing expectations about the declaration.
The car looked more refined in its design and on-track its drivers seemed more assured.
Williams hopes it will result in a step that facilitates regular racing with other teams in 2020.
"It was a pretty good six days for us, we managed to cover everything we wanted operationally and procedurally," said Williams.
"It gave the drivers the track time that they needed but still you can never really determine where you are in a pecking order, and we didn't get to see where we were in Australia, we will only see in Austria.
"I would clearly very much like to hope that Williams was back in the fight and we've had two years where you know we haven't really been fighting anybody and that's a pretty lonely place to be.
"So to think that the car, we have made improvements that we wanted to with the car to take us into the fight with Haas, Alfa Romeo, whoever is in those P8s, P9s, then clearly that would be a good step forward for us.
"It's obviously not exactly where we want to be but we always said this is a journey, it's a long journey to get Williams back to where we want it to be. It's a recovery process.
"I just want us to be fighting again, to go into a race weekend and have something to look forward to and that's proper racing."