George Russell has warned that Williams still goes into the Australian Grand Prix expecting to have the slowest car in the Formula 1 field.
After an abject 2019 campaign that began with a delayed start to testing, Williams has commenced 2020 in much more encouraging style – first on track for the opening day of running and with lap times that appeared competitive with the midfield.
But Russell said a realistic aim was to just be back in touch with the rest of the pack rather than cut adrift as the team was in 2019.
"I doubt we're in a better position," he said.
"I think realistically we are still the slowest car, and we're not going to get carried away with ourselves, but we've definitely reduced the gap.
"That's sort of all we could have hoped for over the winter, and we'll go to Melbourne and see.
"Don't expect to see us in Q2, Q3 sort of thing. We've definitely improved, but expectations are all under control."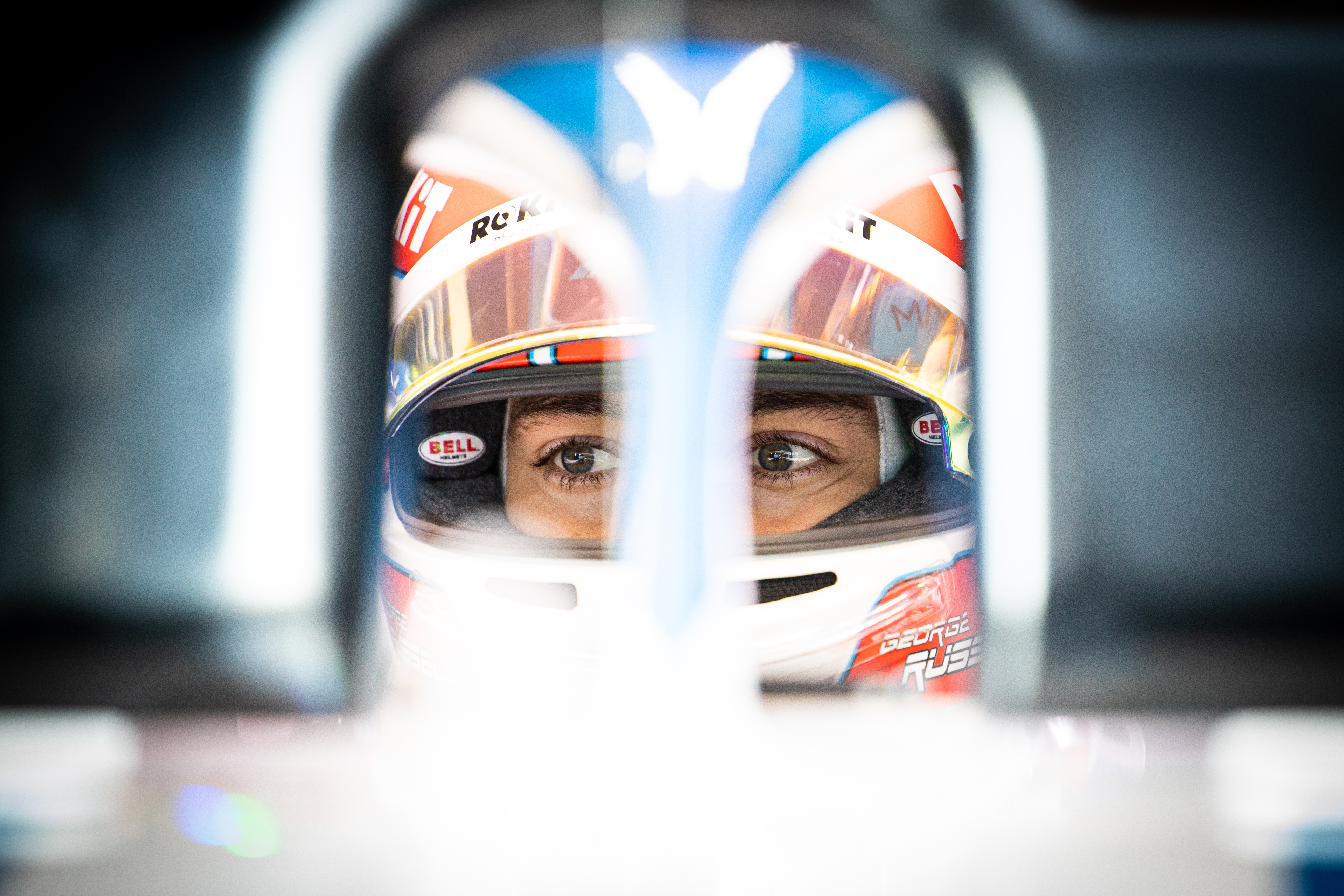 Asked by The Race if he felt Williams at least had a chance of taking on the likes of Haas and Alfa Romeo, Russell replied: "I think so. Last year when we outperformed our car, we were still qualifying 19th and finishing 19th.
"I hope this year when people slip up and we perform well, that's when we can take up the opportunities.
"We should be racing, but expectations are under control.
"Doing it in Barcelona winter testing is one thing, but going to Melbourne will be a completely different story."
He admitted that there was an element of being careful not to overpromise given how tough recent seasons have been for his team, but he did hope that Williams had gained enough ground over the winter for this to be considered the start of its route back to respectability.
"As Williams, we want to progress much further up the grid, and their goals aren't just to be fighting at the back – over the next few years to be really making some big strides," said Russell.
"Hopefully this is the turning point, but it's a long road, and McLaren is the best example of that – how long it took them to recover, and look where they are now.
"It's better to underpromise and overdeliver.
"From my side and everyone in the race team at Williams, we're just going to go to Melbourne and try to get everything out of that car."