Such is the goodwill carried by the Williams legacy that Formula 1 has tended to look politely away from the team for the last couple of seasons, hoping that it can somehow pull out of the tangled mess it's found itself in if it's just given some time.
But the awful form of 2018 and '19 is not sustainable. The team's very future is in peril if it cannot pull itself out of this cycle for the competitive picture eventually translates into the financials.
The fall from early hybrid era respectability to falling off the back of the grid was quick – was it really only six years ago they locked out the Austria front row or ran 1-2 at Silverstone and finished third in the constructors' championship? But that's the unforgiving nature of F1; there's no room for passengers and from a competitive perspective that's all Williams has been for the last two seasons.
The bare minimum target for 2020 has to be a car that can at least compete with others, rather than hanging off the back, further away from the penultimate car than that car is from the front. With that regard, the early signs for 2020 are encouraging. Out on track, the FW43 looks far less out of its depth among a field of contemporary F1 cars than its two predecessors. Even on the first day of testing it was lapping around 1s faster than the FW42 qualified here last May.
One year on from what was surely rock-bottom – when the FW42 wasn't even completed in time for the first day of testing – there's a certain sense of relief within the team.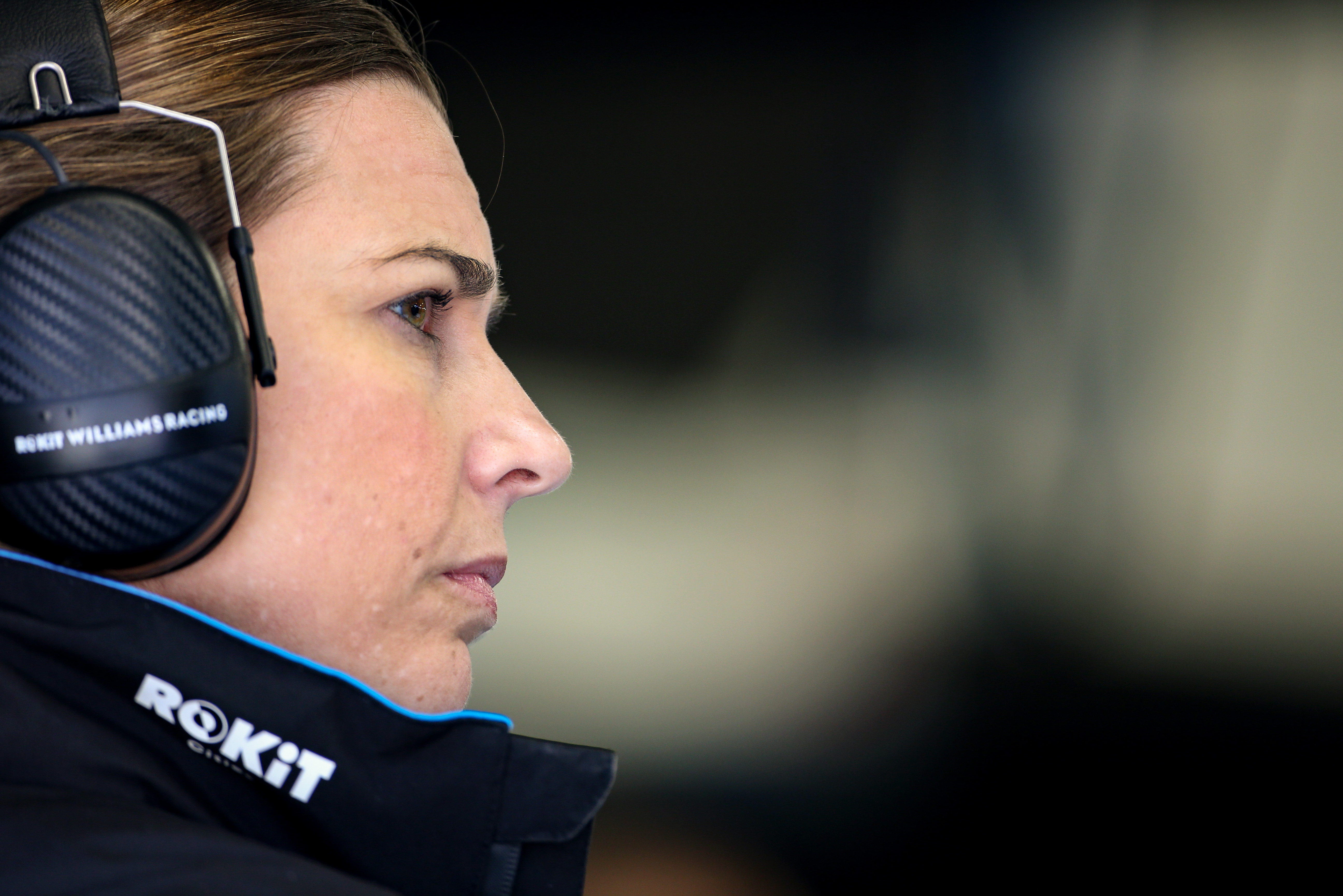 "I have had a smile on my face since Wednesday morning," says Claire Williams.
"We hit the track early, got a lot of miles in and both drivers are reporting the car to be a lot more balanced and stable."
That's the manifestation of significant changes behind the scenes since the acrimonious split with technical director Paddy Lowe a year ago.
"We're still on our journey," says Williams, "Still putting bricks in the wall. But we've undergone a transformational change at the factory back in Grove. The business is unrecognisable from where we were – the structures, processes, how we go about designing a racing car."
"We just want to go racing, that's why we exist. Last year we weren't racing; Robert and George were just racing each other." :: Claire Williams
An eight-person planning function has been established, with each member concentrating on specific areas of car build and development. "That's not something we've had at Williams for a number of years," admits the team boss.
There have been technical recruitments too, though the most senior of them – David Worner chief designer and his deputy Jonathan Carter – are very recent and will have had no impact upon the FW43.
But this remains a very traditional team in this listed parts era, manufacturing almost all of its own components – including its aluminium gearbox.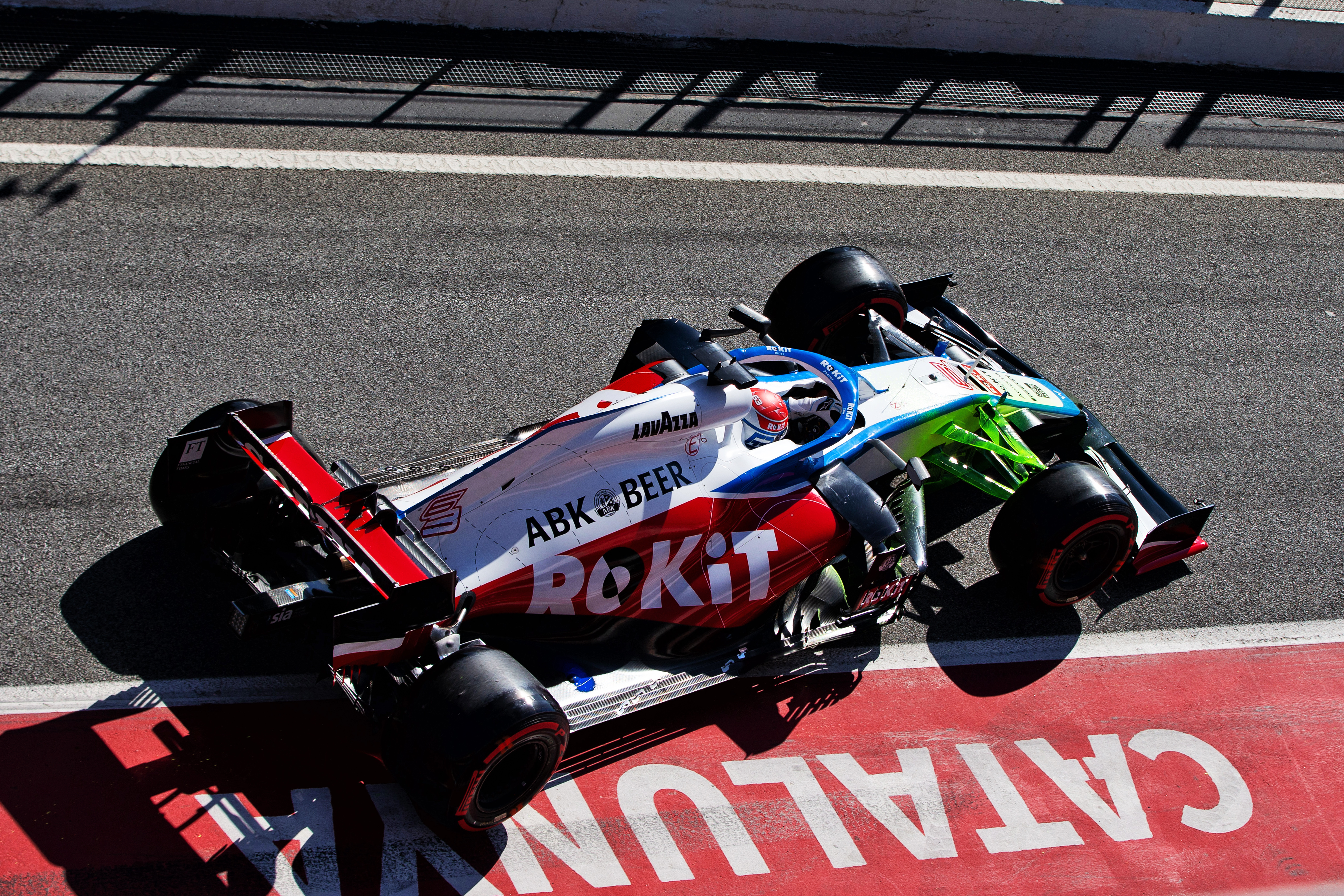 At a moment in time when Racing Point is setting the track alight with its Mercedes clone, it invariably poses that age-old question of Williams: is such a structure viable?
"[Making almost all of the components in-house] courses through our DNA," says Williams, "but the business model in F1 is changing and you have to make sure it's sustainable. It's always something we're looking at, but at the moment I wouldn't want to be putting another team's rear end on the back of the Williams. With the cost cap coming into play for '21 I think it will play back into our hands."
Maybe. And maybe the FW43 will be of the calibre to allow George Russell and Nicholas Latifi to pitch for Q2 and to be in the mix for lower end points. That would be a massive result. Anything less would be extremely worrying. That's the narrow window of feasibility the team is in right now.
"We just want to go racing," says Williams.
"That's why we exist. Last year we weren't racing; Robert [Kubica] and George were just racing each other. We want to fight other teams and be chasing positions in the races that brings our pride back."