Williams will unveil its new Formula 1 livery ahead of the delayed start of the 2020 season, following its split with title sponsor ROKiT.
Williams announced on Friday it was going through a strategic review and considering options in regards to raising new capital, the sale of a minority or majority stake or even the whole company. It also revealed it had served notice to terminate its relationship with ROKiT.
It will drop ROKiT from its team name but has yet to confirm what it will compete under, although it understood that 'Williams Racing' is one possibility for its official name.
The start of the F1 season is currently slated for July 6 at the Red Bull Ring.
"Obviously, the livery is something that we've got to look at [for] when we go racing again, hopefully in July," said deputy team principal Claire Williams.
"F1 have put a marker in the sand for July 6, we will unveil our new livery before we hit the race track."
Williams would not comment on the reasoning for the termination, adding: "The same rules really apply to the strategic review because of the situation with ROKiT.
"I can't go into detail on the ins and outs. What I can say is that we met all of our contractual obligations to ROKiT."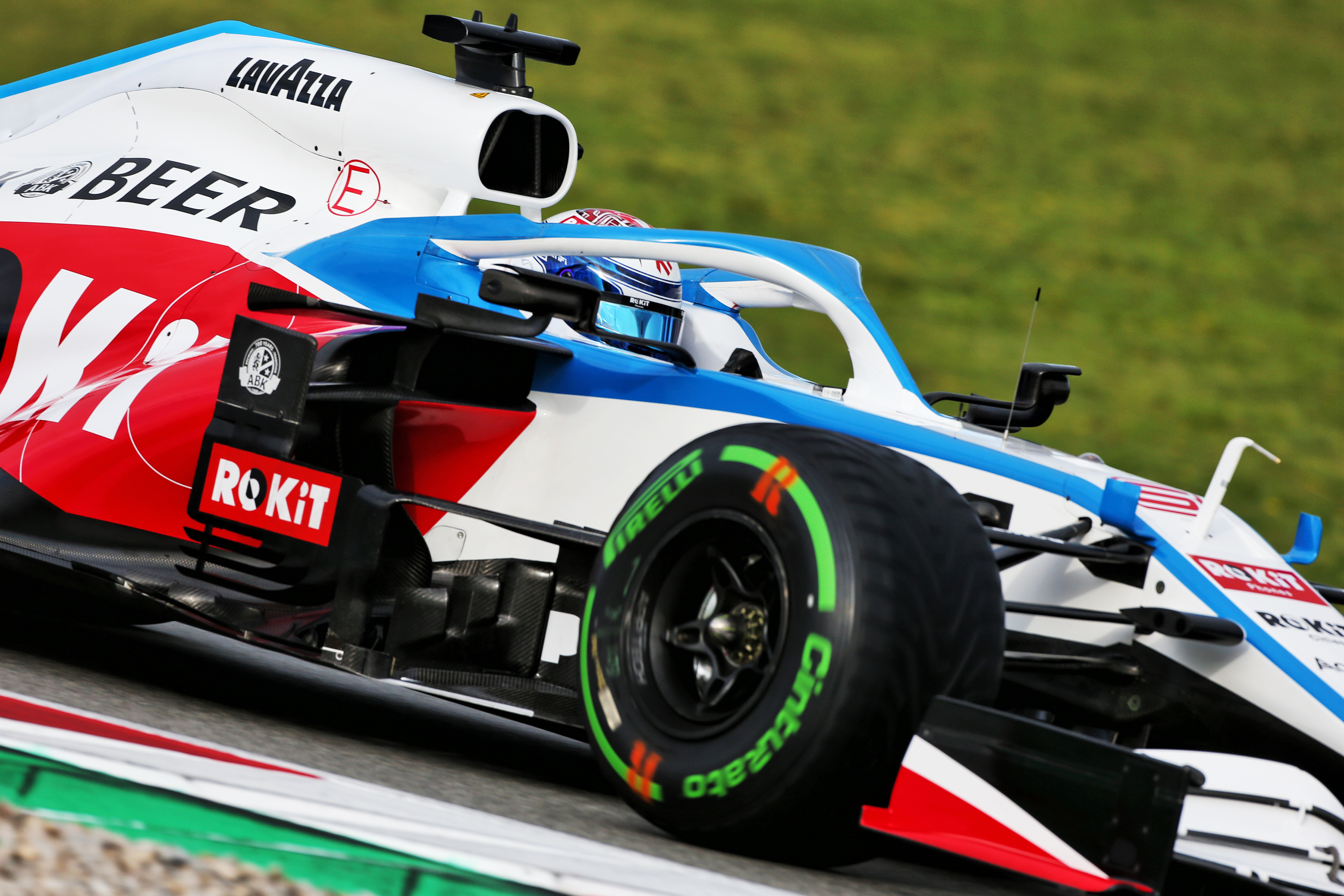 Williams is confident of being able to bring in new partners in the future, citing its success in attracting Martini and ROKiT as title sponsors over the past decade as evidence of its effectiveness in this area.
It has already removed ROKiT branding from its websites and lists 18 other partners of various types in its 'our partners' page online.
"We have done a great job in bringing title sponsors and big sponsors into this sport over many, many years," said Williams.
"We bought in Martini in 2014 off the back of finishing, ninth, eighth and ninth [in the constructors' championship] the three previous seasons and then we bought in ROKiT when we had finished 10th in the championship, so I have confidence that we can replace the ROKiT money.
"But we also currently have an existing roster of sponsors that we are very happy with that have been incredibly supportive of our team and continue to be so.
"And we will continue just to work as hard as we possibly can in order to make sure that we generate more sponsorship revenue going into 2021.
Williams also suggested the major changes to F1, including the new technical regulations for 2022 and the introduction of the cost cap, will aid the search for sponsors.
She is confident these will result in F1 becoming more exciting, and therefore boost the appeal of grand prix racing to major brands.
"The world is going to be a very different place, but I'm sure that there will still be appetite to sponsor in our sport, a sport that's undergoing huge change, change for the good particularly around the technical regulations," said Williams.
"That will make Formula 1 more exciting than I think it currently is at the moment and I think it's hugely exciting our sport.
"That's got to be something that's got to attract big brands around the world to come and showcase their brand and share the journey that Williams is on at the moment."