Williams wants its search for new investment to be completed in the next few months, but has the necessary funding to complete the 2020 Formula 1 season.
As part of a strategic plan to revive its F1 fortunes following two seasons at the back of the grid, the Williams board is reviewing "various options" including the potential sale of the whole company, new investment or divesting a minority or majority stake.
Deputy team principal Claire Williams said a specific timeframe has not been put in place but that it is possible to complete any new investment deal swiftly this year.
Whatever the outcome of its search for investment, having announced an EBITDA loss of £12.9m for 2019 compared to a £13m profit in 2018, Williams has the budget for the coronavirus-impacted 2020 season whatever form that takes when it eventually begins.
"We want to complete it within the next three to four months," she said.
"We like to do things fast in Formula 1, don't we? And we feel that we can achieve it in that timeframe.
"But we are fully funded throughout the remainder of this year, to continue racing as and when we can go back to the circuit."
Asked if the company is at risk beyond that without new funding, Williams said: "I have every confidence that we will find the investment that we need."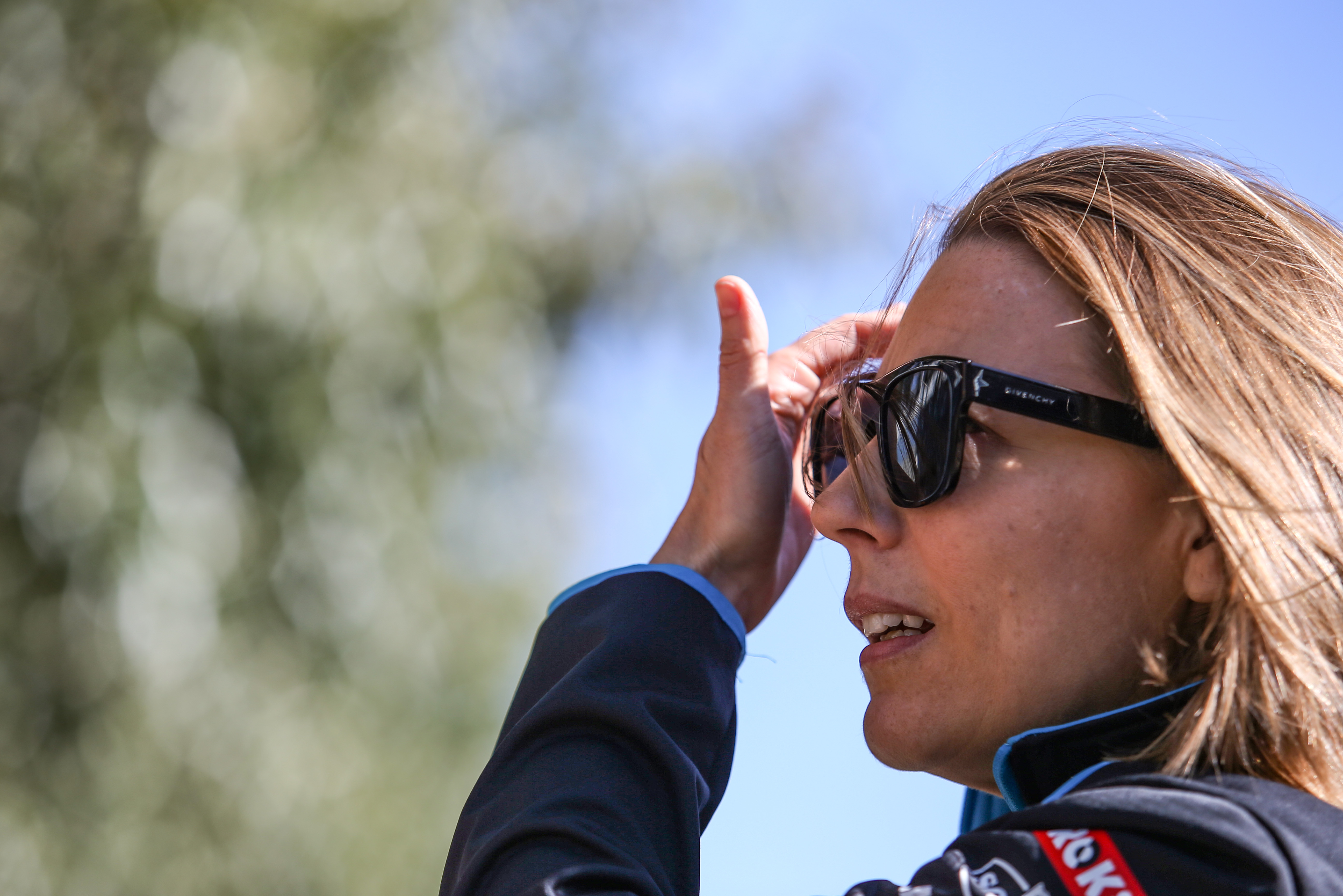 The team has also outlined its confidence in replacing title sponsor ROKiT, having terminated that partnership effective immediately.
No redundancies have been made and none are planned, Williams said, although it has furloughed staff as part of its bid to minimise the impact of the COVID-19 crisis.
Frank Williams founded Williams Grand Prix Engineerng in 1977, and the team has traditionally been resistant to selling.
As recently as last year, Claire Williams was adamant the team was not for sale.
But she baulked at a suggestion that looking for new investment now, including being open to selling the company, is a desperate move.
"I don't believe that it's desperation, I think that it's the right and prudent thing to do," she insisted.
"Williams, as a family have always put our Formula 1 team first.
"And I feel very much that seeking inward investment at this juncture is absolutely in line with that philosophy that we've always had to protect our team's future, to protect the people that work for us.
"I don't think that it in any way does what you suggested does, I think it's the right thing to do."
She argued the timing is right because of F1's impending budget cap and a raft of cost-saving and performance-balancing initiatives that should shuffle the competitive order and revive Williams's fortunes on-track.
Williams said it was too early to speculate whether the sale of the company or a major investment could result in the team name disappearing from F1.
She added: "There's a huge value in the Williams brand. It is loved by sports fans both in and out of Formula 1, and I think it stands for something.
"I'm sure that any investor would recognise that. But that would be a conversation for a later point."