George Russell's front-row start on his Mercedes Formula 1 debut, missing out on pole by just 0.026 seconds, left the world champion team "impressed, but not surprised".
Russell will line up in second place for the Sakhir Grand Prix alongside team regular Valtteri Bottas on his appearance as the COVID-19-stricken Lewis Hamilton's stand-in.
It capped a run of days Russell described as "incredibly intense", as he rapidly adapted to the W11's operational intricacies and its markedly different on-track characteristics from his back-of-the-grid Williams.
"It felt really alien, to begin with, and it's just a really different way of driving to be honest," said Russell.
"It's been really tough for me to jump in last minute, learn a new car, work with new engineers, understand the setup, how to make this car go fast. Because it was a completely different ballgame, really.
"I'm really pleased. In some ways being so close makes it slightly frustrating. But nevertheless, if you told me four days ago I'd qualify P2 this weekend, I thought you'd have my pants down."
Mercedes boss Toto Wolff said he was "impressed, but not surprised". And when asked what impressed him most, he replied: "His speed. What I saw last with him when we were able to benchmark him in F3 and F2, I've seen it in a Formula 1 car today.
"His calmness about approaching it. He wasn't rattled at all. Just really a considered approach."
Those are among Russell's hallmark characteristics. Here's how they, and another vital factor, made this performance possible.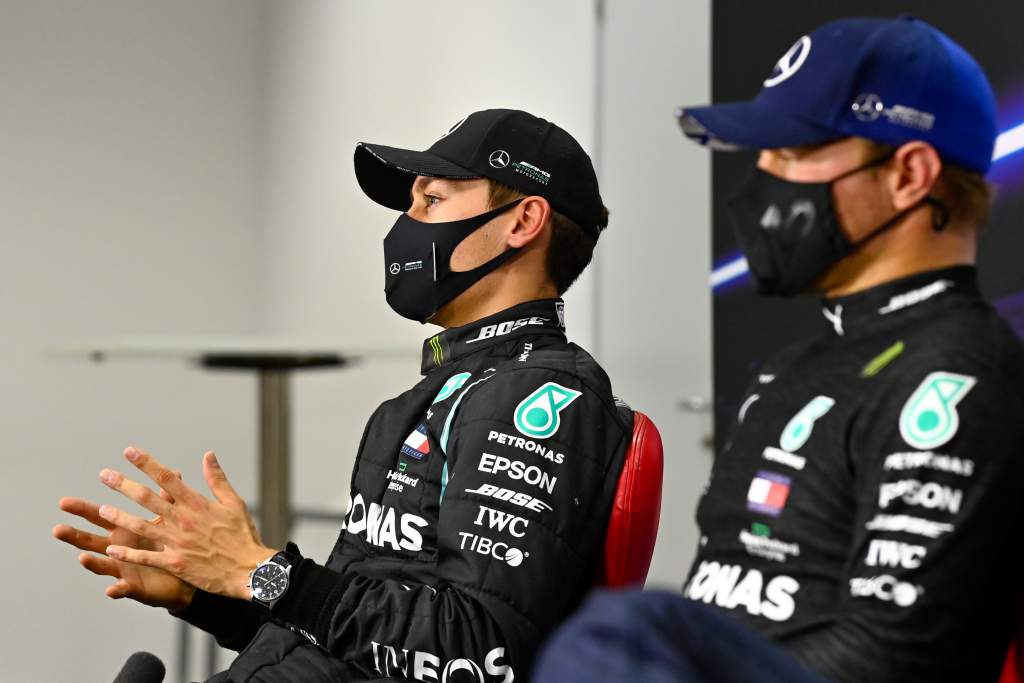 HIS APPROACH
The meticulous nature of Russell's approach to this challenge was well-documented after his dazzling Friday practice performance. But having the wherewithal to have such a detailed methodology lies in his overall approach to the weekend.
"Very relaxed, to be honest," he said when asked by The Race after qualifying how he'd describe his approach to the weekend.
"When I was waiting for confirmation if I got this drive, it was incredibly anxious. But as soon as I got the confirmation I just saw as a great opportunity. And so I was pretty chilled."
A lunch with Wolff and Mercedes' chief strategist James Vowles helped with that.
"They just said, 'Look, just go out, enjoy it. There are zero expectations for you. If Lewis were to jump in a Williams it would be difficult. So we're not expecting anything from you. And if you qualify, first two rows, top five, top six, fine. You can still get a podium from there.'
"So, very relaxed, very relaxed. But obviously, I always want to do well, always want to be happy with my own performance."
Wolff felt that for qualifying in particular, it was useful to Russell to be told that expectations were not sky-high. He entered quali off the back of a tricky FP3 that was not as smooth as his stellar Friday.
"It was a really woeful session," said Russell. "Mistakes, pushing too hard, trying this, and trying that. And it just didn't really come together."
But Russell has always been extraordinarily composed. A cliched 'mature for his age' applies. He is a process-driven, rather than results-driven, individual.
That meant he was able to cope with the pressure and difficulty of the situation, maximise the on-track time he had, and use his off-track opportunities wisely. He knew a lot of the Mercedes team already from his time on the simulator and testing the car in the past, which meant he could accelerate his progress up a steep learning curve.
This all paid dividends in qualifying.
"Having been thrown in the cold water, he is definitely swimming," said Wolff.
"He's not comfortable in the car, it's too small, it's not his steering wheel. So I would say it's more than solid what he has delivered yesterday and today."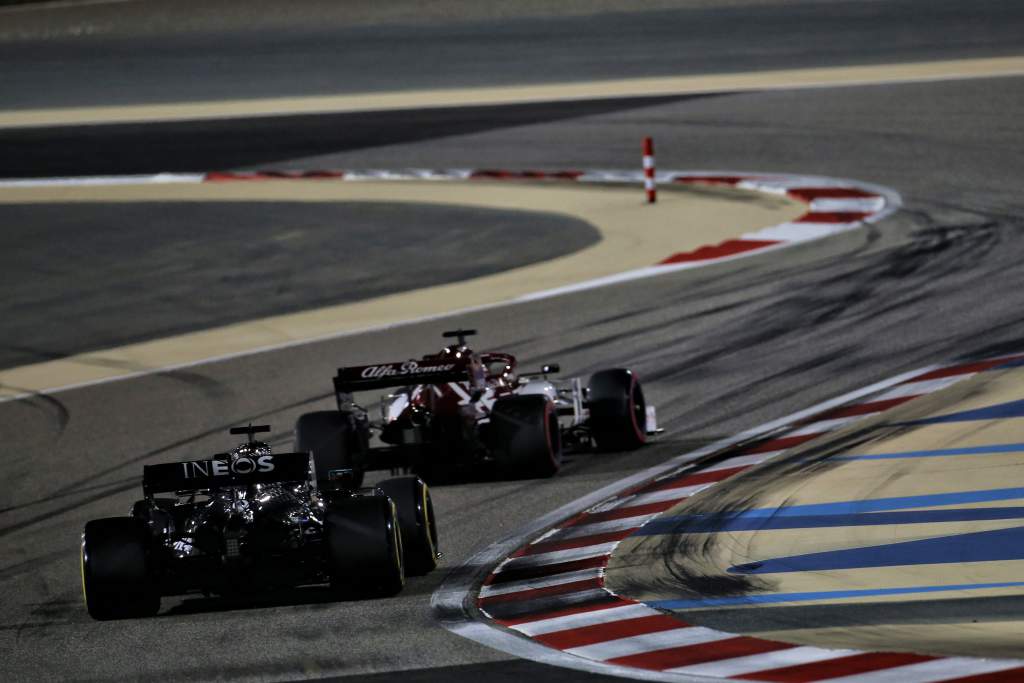 HIS SPEED
Wolff said what was most impressive from Russell was the "sheer driving". Qualifying P2, apart from being above what Mercedes considered good enough, was a long way from where Russell felt he was after FP3.
"I'd have been satisfied just getting through to Q3 almost," he said.
But he performed well beyond that. In Q1 he was a quarter of a second slower than Bottas but still third-fastest, and on mediums in Q2 he trailed Bottas by just 0.016s.
The progression through Q3 was excellent. Each lap carried more pressure than the last, especially with Max Verstappen such a major threat.
Russell's first run on used softs in Q3 put him fourth initially, a couple of tenths down on Bottas and behind Verstappen's Red Bull but also the Ferrari of Charles Leclerc. That was a solid banker but it meant Russell had to improve in order to avoid a more compromised track position.
On the second run of Q3, the Mercedes duo's first on new softs, Russell followed Bottas in leapfrogging the other two, although Russell was still 0.142s and lacking too much in the first sector especially to look like he would topple Bottas.
To call Russell a demanding driver might sound unfair but it is a compliment
But as the top three attacked their final runs with another new set of softs, Russell emerged as a real pole threat – while Bottas, if only slightly, faltered.
Bottas lost a couple of hundredths vs his best sector one time while Russell was just 0.001s slower than his own benchmark. He set a personal best in sector two, by which point he was just 0.009s behind Bottas's live lap though a tenth down on the pole delta.
Russell had an edge in the final sector though, having outpaced Bottas on their second runs, and he improved in sector three again to lower his lap time by 0.116s – quicker than Bottas's final run, though not quite enough to snatch pole. It was, however, a vital improvement as without it Verstappen would have stolen second.
He admitted he probably left some "free lap time" on the table. Bottas chose to run first on-track which meant Russell could have orchestrated a tow for himself down the main straight if he was "maybe two seconds closer", but "probably did leave it too much" behind Bottas.
And Russell has struggled at Turn 1 all weekend (though often found little gains elsewhere), which explains the lingering sector one deficit.
But to be so close to a proven one-lap specialist such as Bottas, and nipping ahead of Verstappen when it was a session defined by fine margins, marked an excellent performance.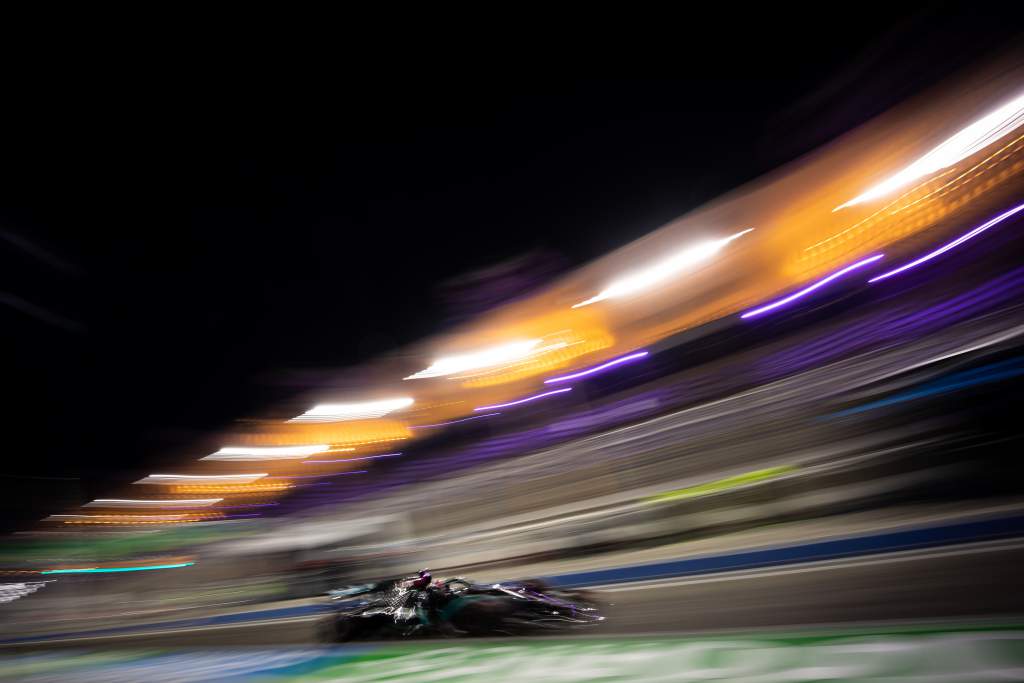 HIS TEAM
What Wolff didn't mention is that Mercedes played a crucial part in this too. Now, that might usually go without saying, because the W11 is the class of the field. But this is more about the team itself and the work behind-the-scenes to help Russell.
To call him a demanding driver might sound unfair but it is a compliment. Russell knows what he needs and is not afraid to ask for what he wants. He is inquisitive and peppered race engineer Peter Bonnington all weekend over the radio.
There was a constant balancing act, a compromise, taking place as Russell learned to work with or around certain immovable elements of his situation – for example, his uncomfortable seat or too-small boots – while Mercedes adapted what it could to help its new driver.
Russell was left to laud the "absolutely incredible" standard of the team. "I've been so impressed with the engineers I'm working with, how they've tried to show me how to improve," he said.
"They really helped me to improve on the small things.
"It's been a proper team effort to be honest, not just Bono but the four or five engineers around, the mechanics up late at night, modifying the seat, modifying clutch paddles, learning all the procedures.
"It's been a proper, proper effort. I think we're all pretty knackered and tired just from a lack of sleep really. Last night, leaving the track at 3 or 4am, I think the guys were there until probably sunrise maybe.
"They want to win. And I asked the guys, 'How do you feel?' – obviously, they've been so loyal with Lewis, and they've been part of this team for so long.
"They said listen, 'we just want to win'. And that just shows the mentality of that team."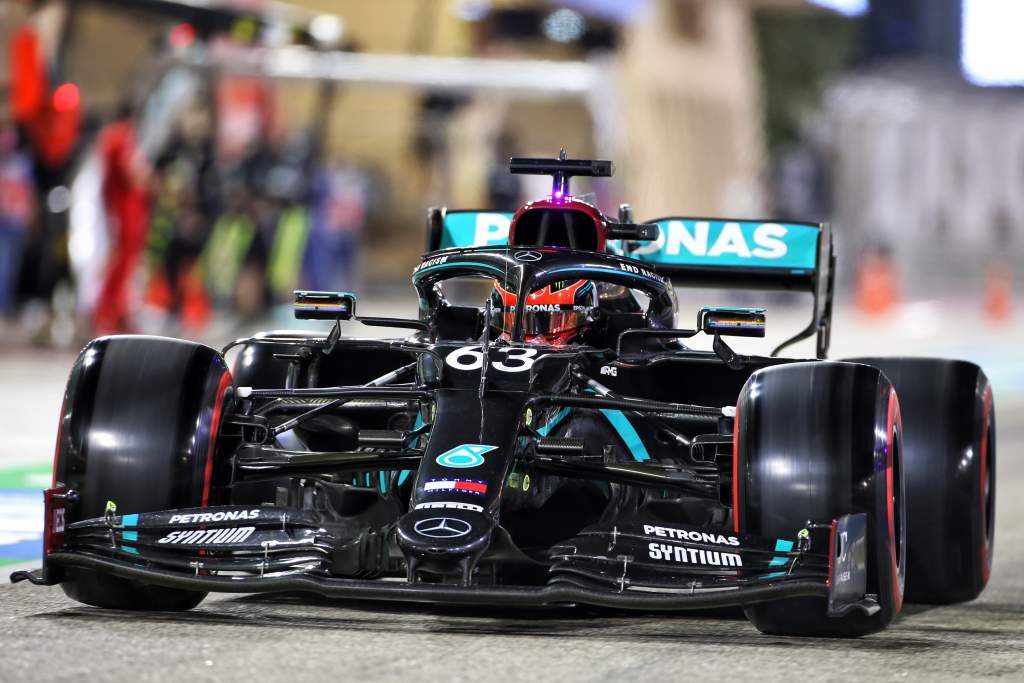 SO WHAT COMES NEXT?
An excellent qualifying result is only part of the process, though. Russell may come to rue his final-lap improvement that created such an impressive headline result because it leaves him on the dirty side of the grid and potentially vulnerable to Verstappen at the start.
He is also still working with clutch paddles that are not best suited to the size of his fingers, and despite intensive start practice through FP1 and FP2 in particular, it's difficult to judge how comfortable he will be when the lights go out for real.
Wolff has indicated that the expectation is "the same that I had for qualifying". Given he's already starting in a podium place, and Mercedes felt aiming for the podium from the first three rows of the grid was achievable, a top-three finish has to be the target.
Russell admitted he was more comfortable with just going "balls out" in qualifying than the requirement for "more control and a bit more finesse" in the race. His long-run pace on Friday was a bit inconclusive thanks to an interrupted soft-tyre run, but his consistency on the hard tyre looked good even if the pace at the start of the stint was not on Bottas's or Verstappen's level.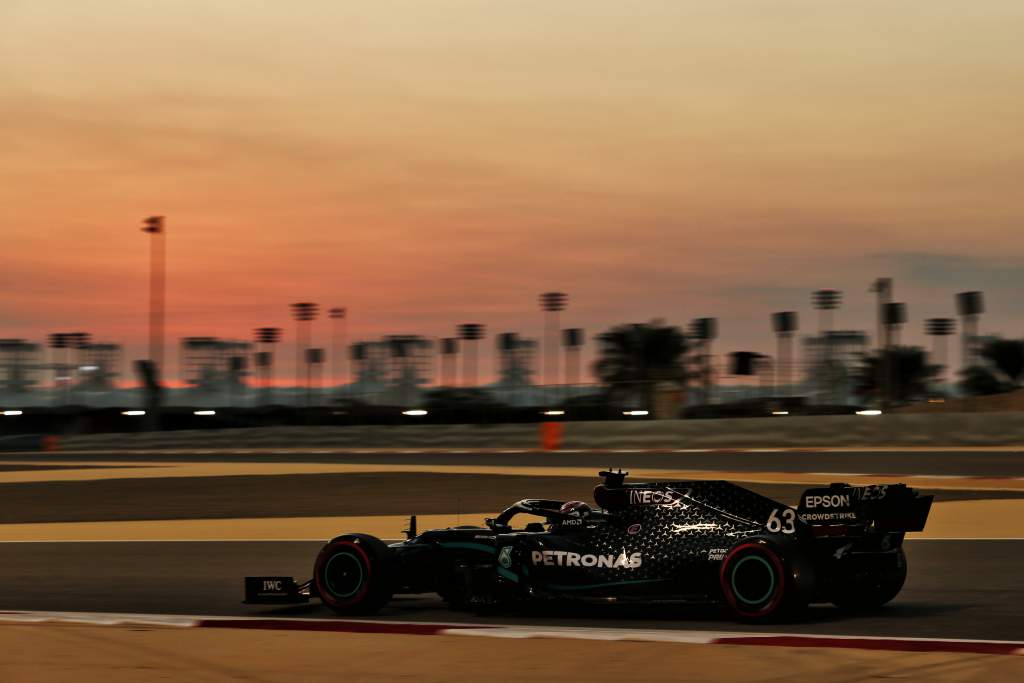 He has a huge opportunity to end his point-less streak at the start of his F1 career by claiming a maiden podium. Russell says he will attack Sunday "with an open mind" rather than a fixed aim.
"As a racer, you just want to deliver the best performance possible," he said.
"And in all honesty, some of the performances that we achieved in the Williams for a P14 in quali, the buzz and the thrill for us to achieve that was incredible.
"So tomorrow, I'm going to leave satisfied or disappointed depending on how I felt I did: whether that's a win, whether that's a P3, whether that's a P5, or whatever."