What Charles Leclerc would have given to have a Formula 1 car like Alex Albon's Williams in Dutch Grand Prix qualifying.
After his starring run to fourth on the grid at Zandvoort, Albon waxed lyrical about the confidence his Williams FW45 had given him all weekend, which allowed him to attack the wet-but-drying track come qualifying.
One part stood out: "When you add confidence with a track like this, which is so narrow, so uncompromising, and at the same time, mixed conditions, you really just need to feel at one with the car. And I have done this weekend.
"When you have these kinds of conditions, it's not always about peak downforce, it's about having a car that's drivable and on the limit. And our car has been all weekend."
Time and again this season we have seen Albon flourish in mixed conditions and the wet-dry track clearly played a role here, but so did the inherently driveable Williams.
Albon gets in, throws it around, and reaps the benefits. On weekends like this, Leclerc cannot do the same with his Ferrari.
His crash in qualifying, drifting wide onto the damp track edge on slicks in Q3 and then sliding abruptly into the wall, brought a hard day's work to a disappointing end. And compared to Albon, Leclerc described a car that sounds positively evil to drive on the limit.
"It's one of those weekends where the car is extremely difficult to drive," said Leclerc.
"Since FP1, we've been struggling in Turns 1, 9 and 10.
"We've changed the car completely, and honestly there is not much that helps us in these three corners.
"Turn 9 and 10 are corners where you go into the corner, you are releasing the brakes, there's absolutely no grip in the corner for whatever reason.
"And then you are just trusting the car gripping again on the exit, which it didn't on that lap, and I ended up in the wall."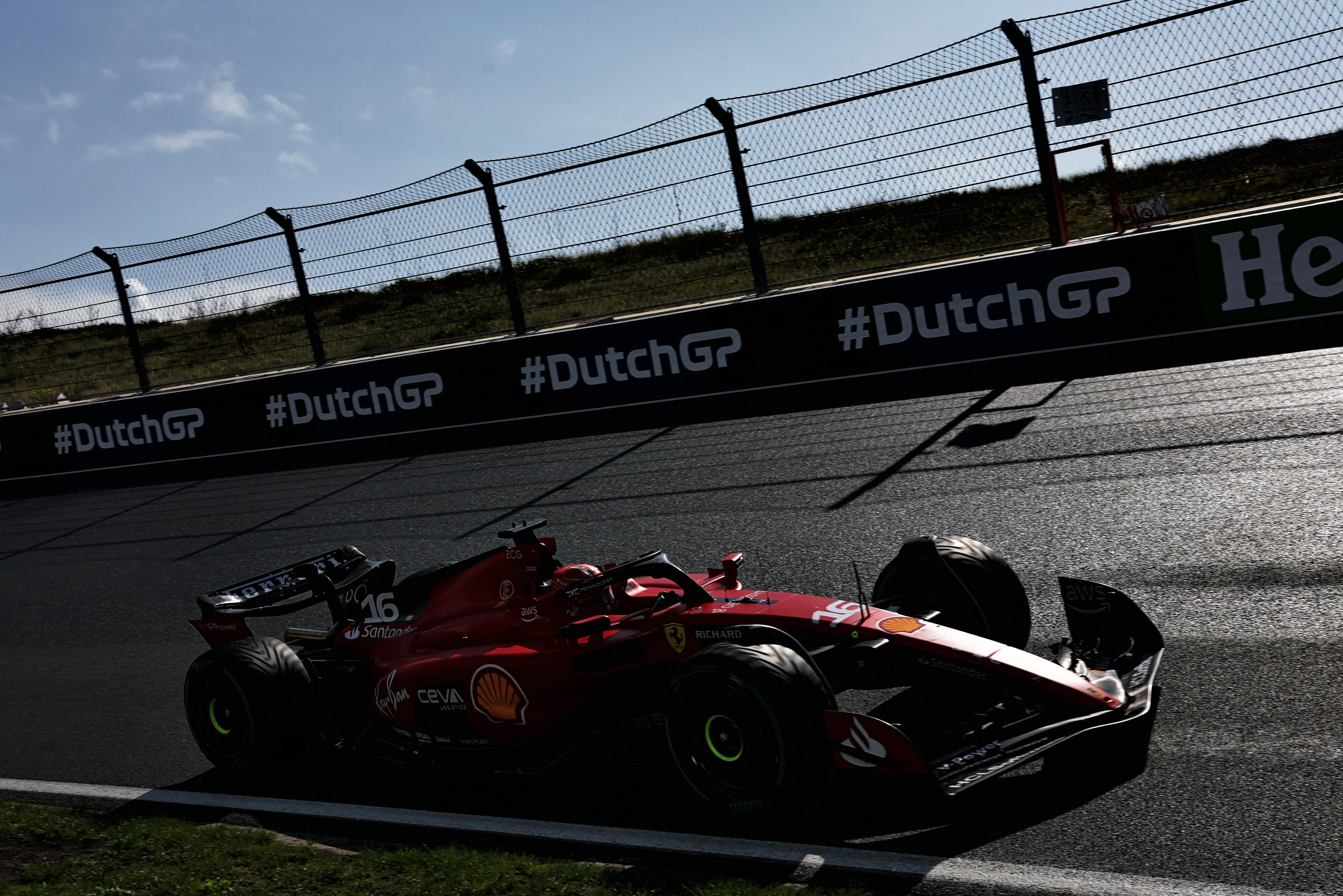 Leclerc has had his own issues in mixed conditions this season but worked diligently to try to improve that.
He believes that he is better on top of it now and there is only so much a driver can do with a car that's just not complying. Clearly, he felt this was not down to track conditions alone.
One factor that could be playing into that at Zandvoort is that the track layout is exposing Ferrari's big weakness particularly harshly. Leclerc cites the long Turn 9 as one of the problem corners and a theory is that this is where weaker aero characteristics – exactly what Ferrari admits is its car's biggest problem – will be punished because the car's in the corner for longer and that means the downforce can decrease.
"In Formula 1 it's all about anticipating and knowing what balance you are going to get once you get into the corner," he said.
"But at the moment I'm getting into the corner and I have zero idea whether I'm going to have huge understeer, huge oversteer, and that makes it very, very difficult for us."
It is quite a dramatic characterisation, and it sounds an awful lot like the same problem from Ferrari's toughest races early in the season.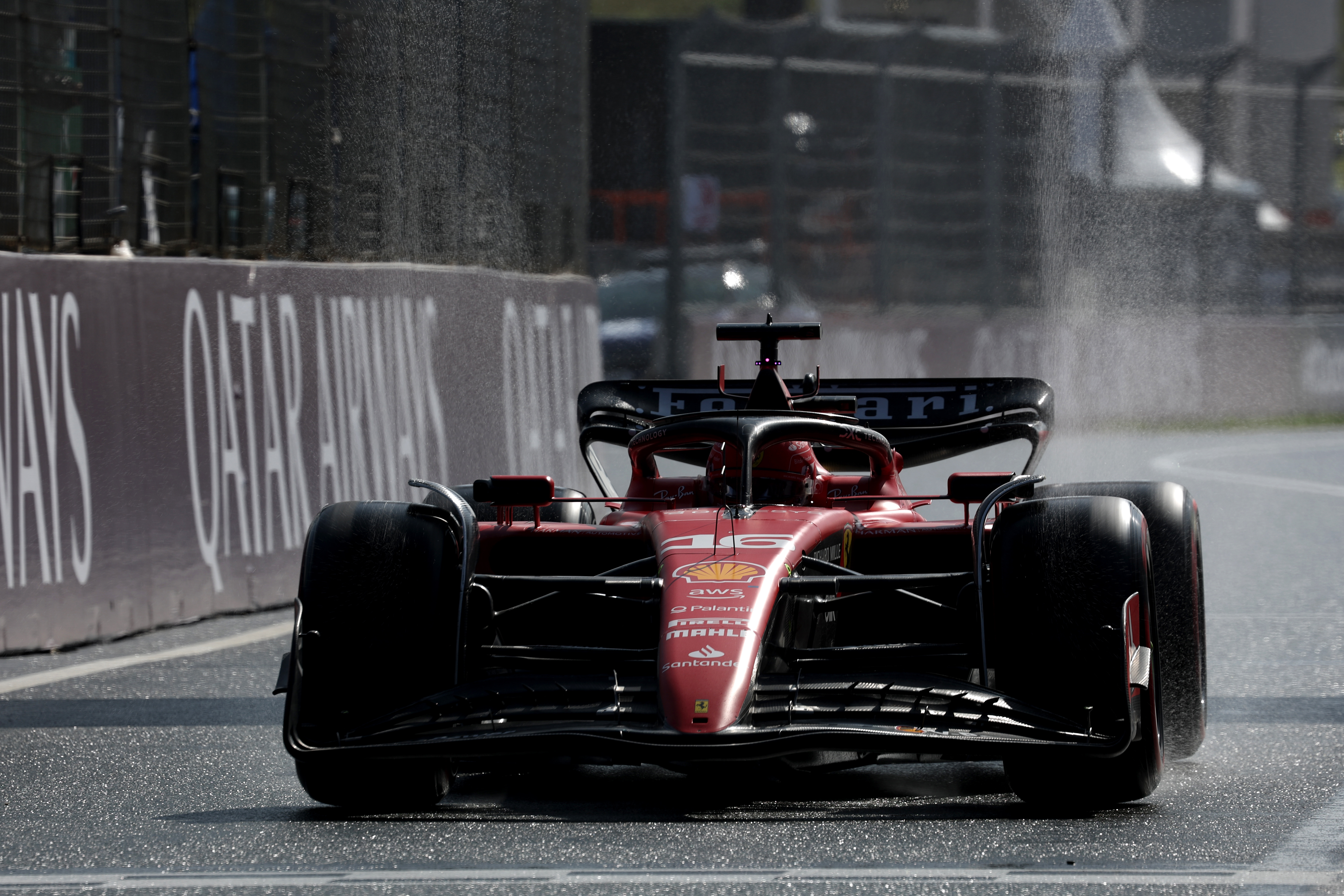 Leclerc is a very emotive speaker so close to sessions, especially when they don't go as planned, and Ferrari team boss Fred Vasseur has often said that what his drivers say in such scenarios should be taken with a pinch of salt.
The Ferrari is clearly not a bad car. It is capable of being extremely fast. It might even be that the traits that facilitate its worst days are partly behind some of Leclerc's greatest moments in it, because that rear end movement is just about tameable at his brilliant best.
Clearly, Leclerc is generally not better off being in a Williams. But Leclerc "can't wait" to get hold of a completely different Ferrari next year for a reason.
It's just the contrast of what makes the Williams capable of being surprisingly good and the Ferrari capable of being surprisingly bad was unavoidable after hearing from both drivers at Zandvoort.