Liam Lawson will join a long line of stand-in drivers hoping to make an impression with an unexpected Formula 1 chance in Sunday's Dutch Grand Prix.
For Lawson it will mark his debut, one he should be starting from 20th after mixed conditions at Zandvoort provided a horrendously difficult challenge that he ultimately did a solid if unspectacular job at dealing with.
Every short-notice F1 stand-in driver has to walk a tricky tightrope  – knowing that they'll inevitably be compromised to some degree by not being as well-prepared as they could be, but hoping they can either overcome that or that critics will take it into account.
Many drivers have used those opportunities as a springboard to future greatness, while others surely regretted saying yes.
In the list below, which first ran when Nico Hulkenberg got his initial Racing Point chance in 2020, we've focused on those who clearly fall on one side or the other of the star/flop divide.
So for example while sending Pascal Wehrlein's Sauber upside down while battling for last place might suggest Jenson Button's stand-in role for McLaren when Fernando Alonso skipped the 2017 Monaco Grand Prix for the Indianapolis 500 was a flop, Button did make Q3 before a host of grid penalties for component changes kicked in.
And speaking of Alonso's McLaren-Honda stand-ins, we're not going to judge Kevin Magnussen's Melbourne 2015 effort either way given how few laps the car managed all weekend even before it failed on the way to the grid.
But here are some subs we feel it's fair to judge – and we'll start with the positives.
STAND-INS WHO STARRED
Kamui Kobayashi
Toyota 2009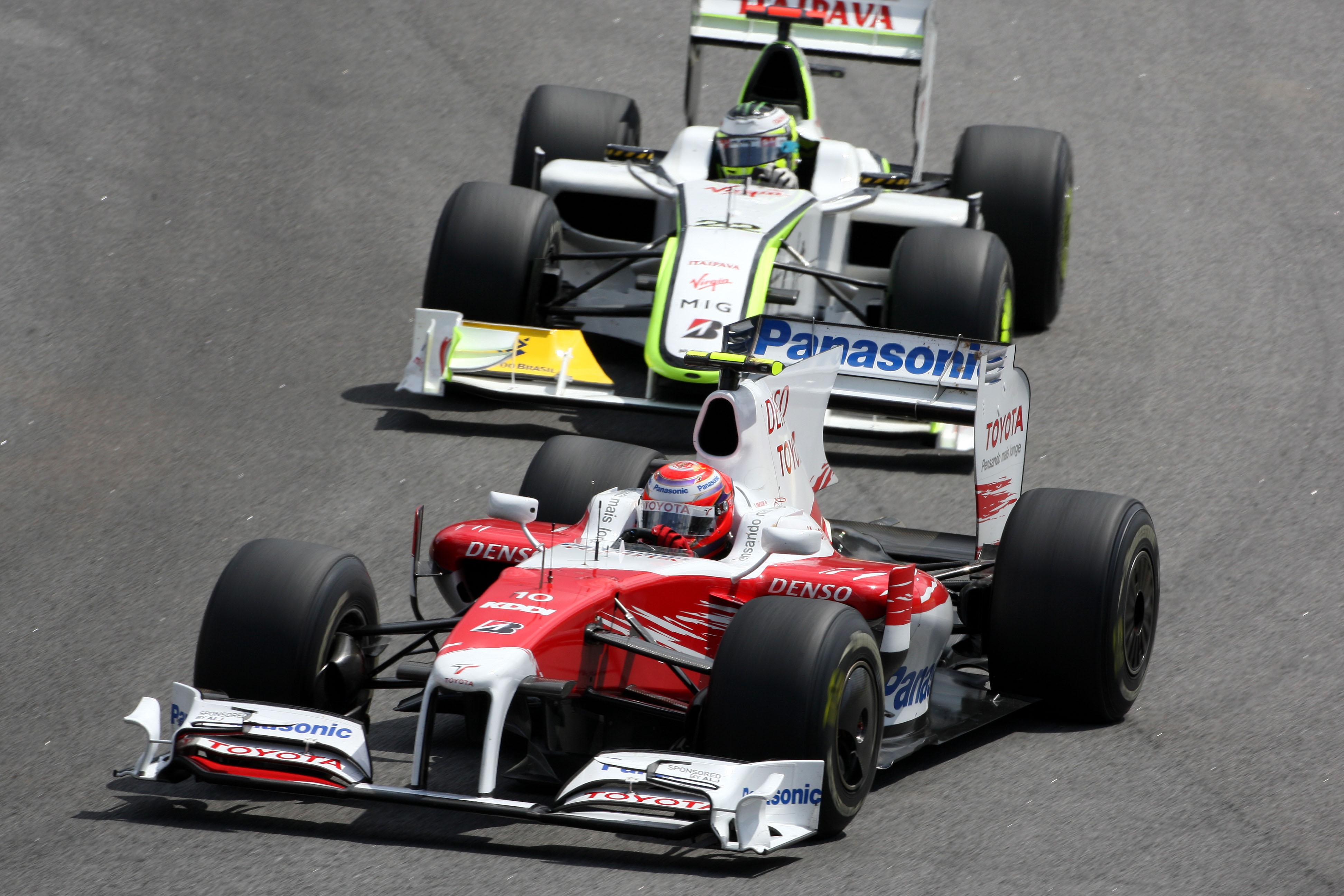 Kobayashi's European single-seater career appeared to have run out of steam as the 2009 GP2 season came to an end. Despite title success in the shortlived GP2 Asia series, he was far less effective in the main championship.
But then Timo Glock crashed in qualifying for the Japanese Grand Prix and suffered a leg injury caused by ballast held in the nose piercing the cockpit.
Kobayashi was Toyota's test driver so was the logical choice to replace him for the last two races of the season – especially as he'd filled in for the ill Glock during Friday practice at Suzuka.
With expectations low, he surprised by qualifying 11th and finishing ninth at Interlagos – playing a part in fellow Toyota protege Kazuki Nakajima crashing on the way by moving over on his Williams on the run to Turn 4. But he followed that up with sixth place in Abu Dhabi.
Those two outings allowed Kobayashi to earn a full-time F1 seat with Sauber in 2010, laying the foundations for a decent F1 career that included a visit to the podium at Suzuka in 2012. – Edd Straw
Pedro de la Rosa
McLaren 2005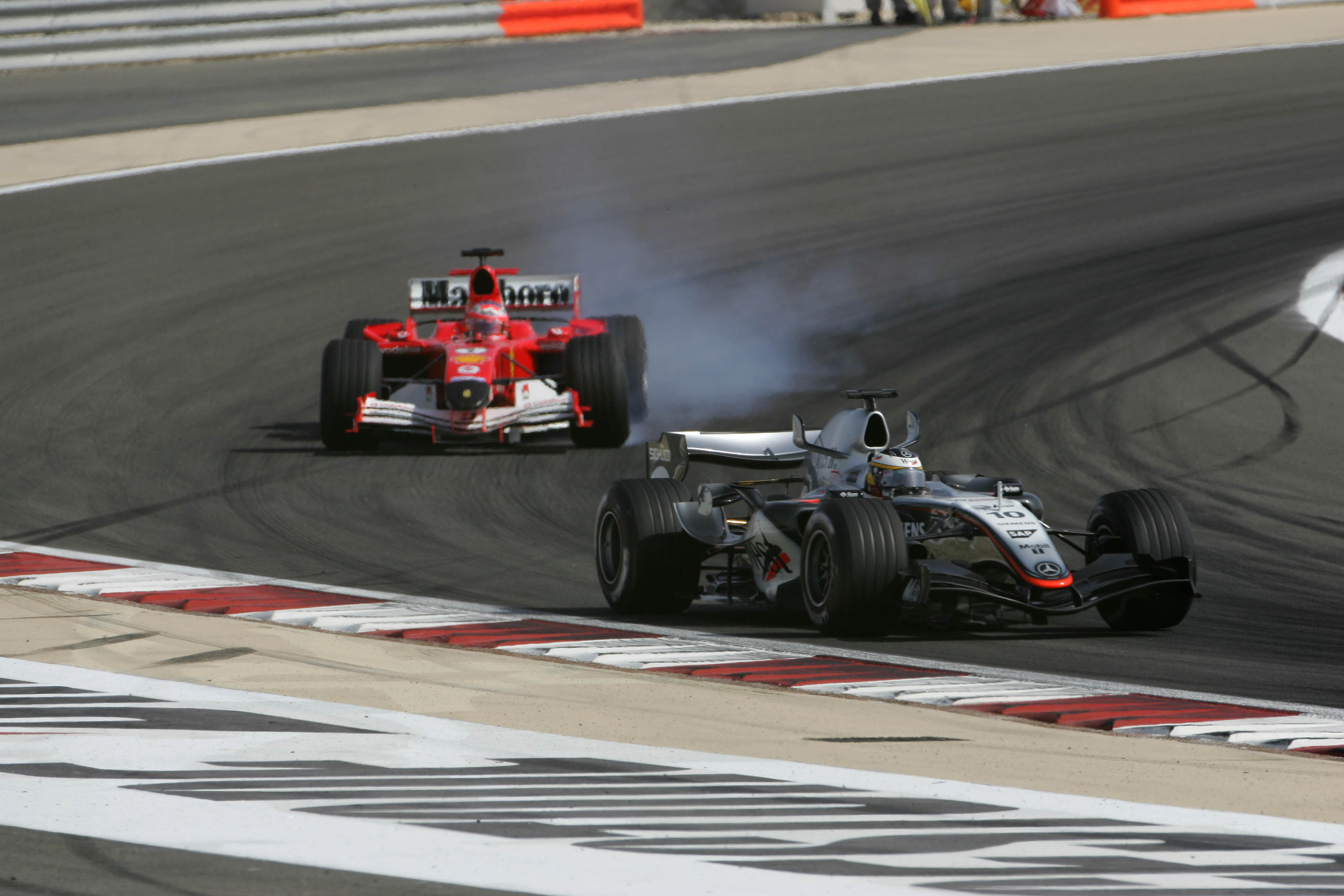 Making your McLaren debut in your mid-30s is a daunting challenge in itself, let alone doing so as a substitute. Yet Pedro da la Rosa produced the goods on his first start for McLaren in 2005, standing in for the injured Juan Pablo Montoya in Bahrain.
He outqualified team-mate Kimi Raikkonen and banked points with a fifth-place finish in the race, before giving up his seat to another member of this list – Alex Wurz.
But better things were to come for de la Rosa, who was picked to replace Montoya again a year later, only this time on a more permanent basis as the Colombian left the team.
A slow start hurt his prospects in the 2006 French GP, limiting him to a seventh-place finish, while an early fuel-pump failure ended de la Rosa's German GP on the third lap.
It all came together next time out in Hungary, though. A good start from fourth on the grid meant de la Rosa ran third early on, then second for a while behind Raikkonen. In the chaotic race that followed he never dropped lower than fourth and emerged on top of a duel with the great Michael Schumacher to snatch second place.
De la Rosa scored points three more times for McLaren, including a brace of fifth-place finishes, before returning to testing duties the following year. And that Hungarian GP podium – his first and only rostrum in F1 – is the standout memory of his time as McLaren super-sub. – Scott Mitchell-Malm
Gianni Morbidelli
Ferrari 1991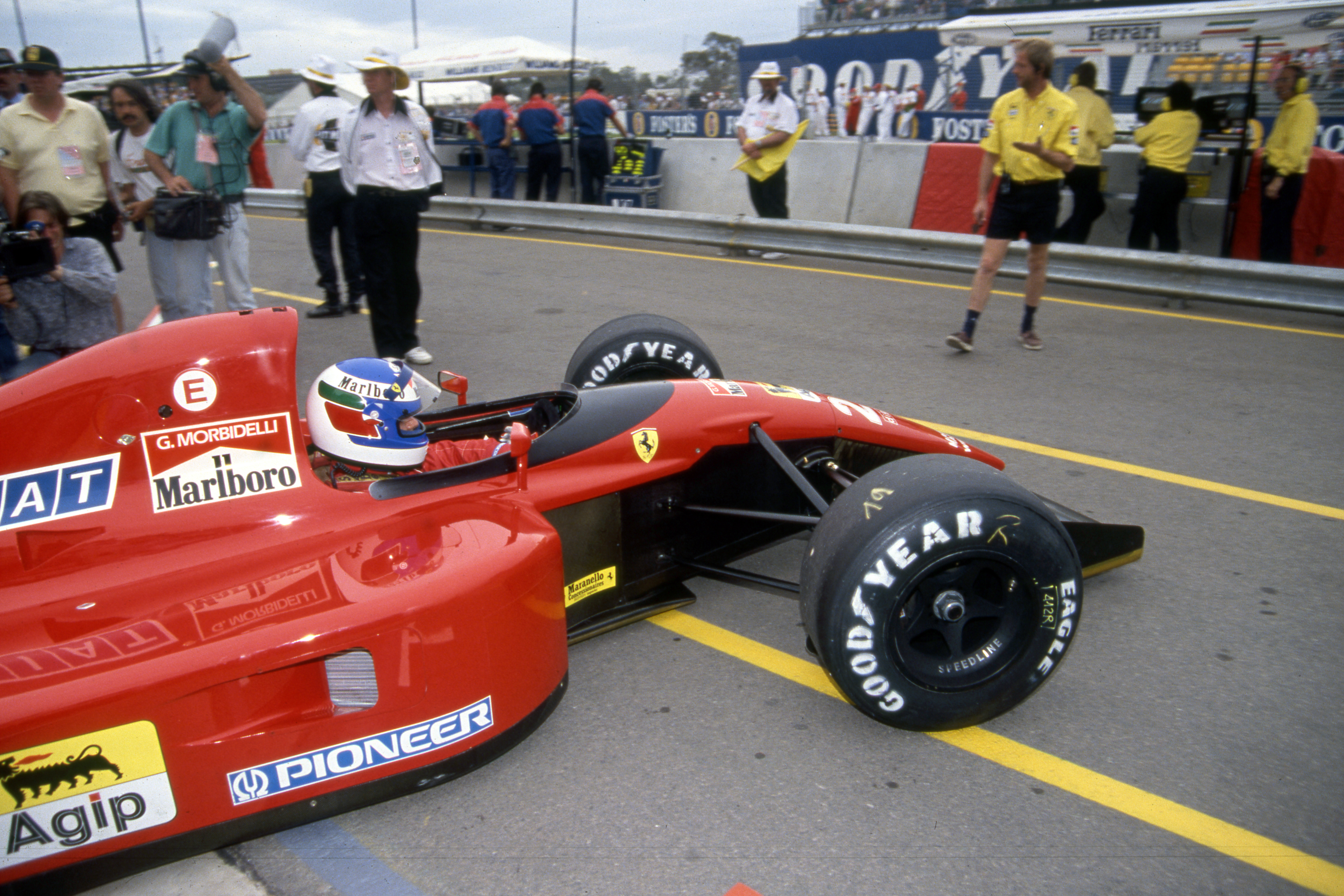 When Alain Prost and Ferrari's relationship became untenable with one round of the 1991 season remaining, Ferrari protege Gianni Morbidelli was called up from Minardi – where he was in his first full season of F1 – to take the then-three-time world champion's place.
Though not on team-mate Jean Alesi's pace, Morbidelli kept his head in the saturated Adelaide race. When the Williams of Nigel Mansell and Riccardo Patrese, and the McLaren of Gerhard Berger all went off in quick succession, Morbidelli found himself elevated to a remarkable third place behind only Ayrton Senna and Nelson Piquet.
But according to the statistics, the lap Morbidelli spent in third never happened – the race was abandoned as the rain worsened and on countback he was returned to sixth place, for which he only got half a point as the race was stopped with only 14 of the planned 81 laps completed.
Adelaide eventually repaid Morbidelli four years later, when amid high attrition he scored an against-the-odds podium for Arrows. – Matt Beer
Alex Wurz
Benetton 1997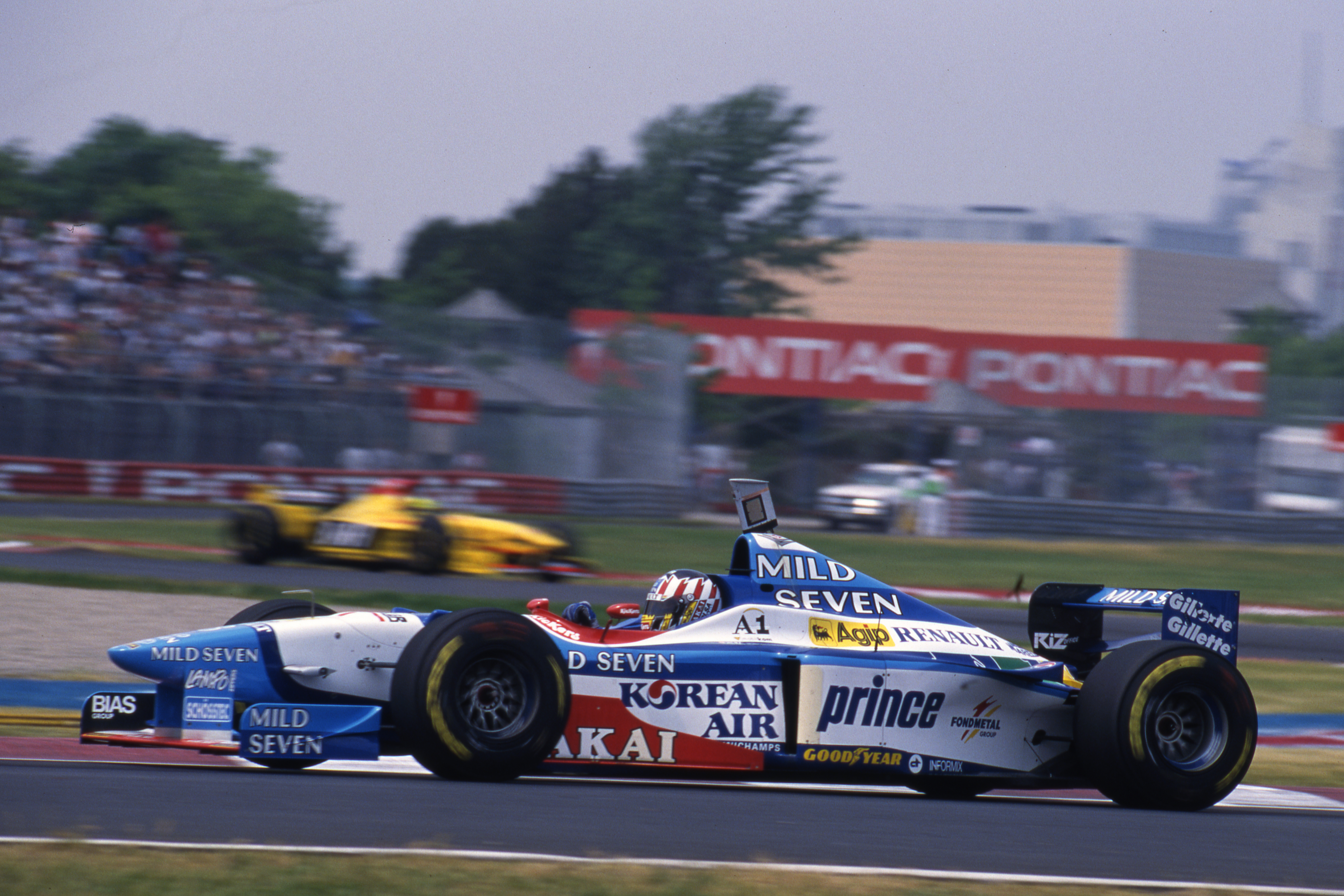 Replacing the sidelined Gerhard Berger, Alex Wurz's three-race stint as a substitute for Benetton finished with a sensational podium at the British Grand Prix.
Wurz edged out team-mate Alesi in an ultra-close midfield group in qualifying to start eighth, but rose to a shock third place via a one-stop strategy – which Wurz thought was "brilliant" from the team, and what he insisted was the cornerstone of the result.
But the pace and promise was there from the beginning. He fought for points on his debut in Canada before a transmission failure brought his race to an end, then outqualified Alesi for the first time in France. OK, a messy race followed, but he still ran inside the top 10 before his grand prix ended with a spin.
The potential was realised in full at Silverstone, though, and rewarded in kind: Wurz bagged himself a full-time drive with the team for 1998. – SMM
Sebastian Vettel
BMW 2007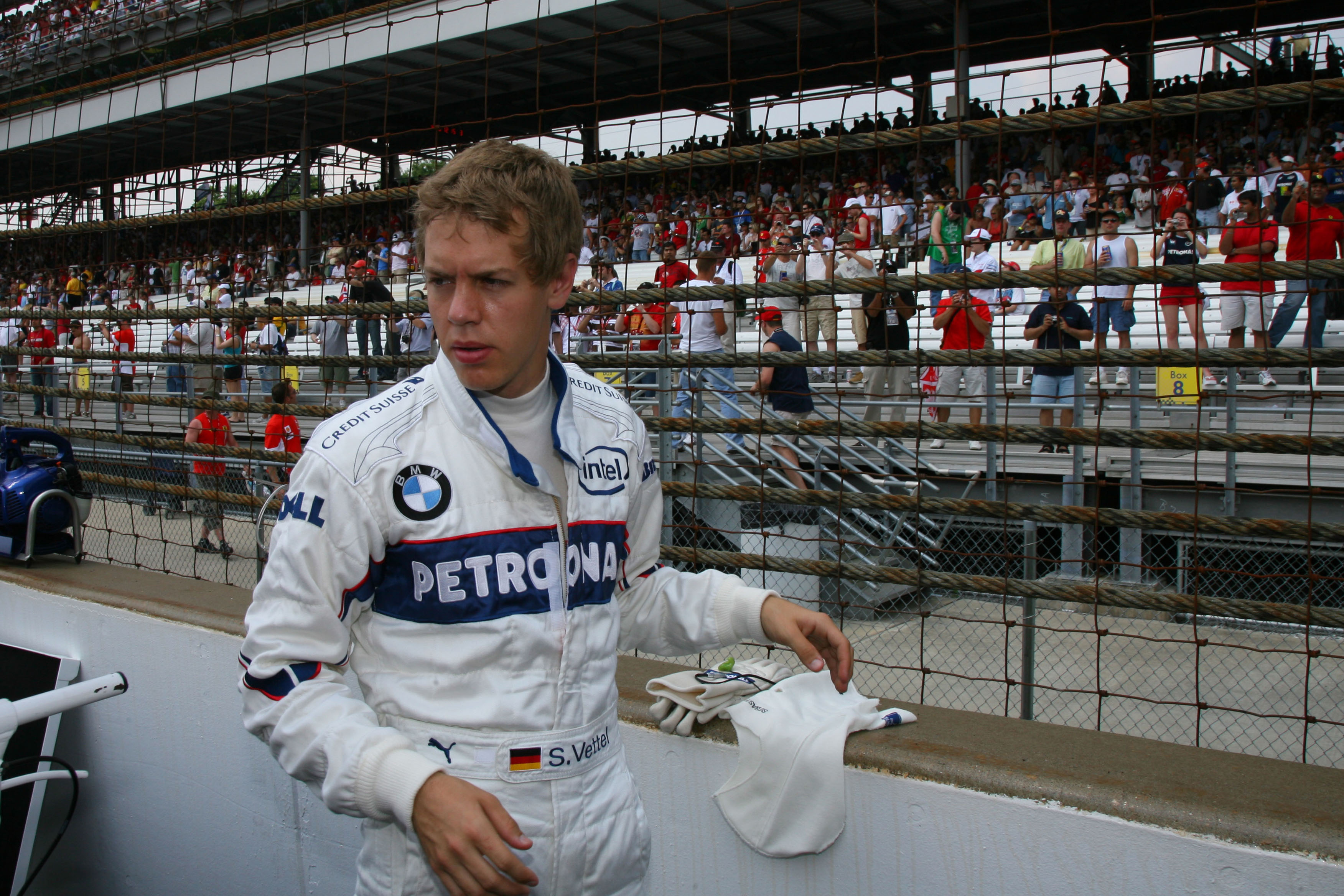 Sebastian Vettel wasn't quite halfway through a championship-leading Formula Renault 3.5 campaign he was hoping would lead to his Formula 1 debut, when he abandoned his championship-leading Formula Renault 3.5 campaign to make his Formula 1 debut.
The teenager had already made several grand prix weekend appearances with BMW Sauber by this point, driving in free practice at four events in 2006 and two at the start of 2007.
But when Robert Kubica was ruled out by the FIA medical delegate as a precautionary measure because of his huge Canadian Grand Prix crash a few days before, Vettel had his big break in the United States GP at Indianapolis.
It didn't take long for his prodigious speed to show through: fourth-fastest and second-fastest in the first and third practice sessions, fourth again in the opening part of qualifying. In the end, seventh on the grid was a bit of a disappointment. But Vettel said: "I shall sleep better tonight because last night I had the unknown ahead about what will happen."
If he had a nightmare that evening, it might have gone a little like the opening moments of his debut grand prix – an average start and then going too deep into Turn 1, taking to the grass to avoid rear-ending a Renault and dropping down the order, out of the points.
But Vettel regained his composure and, despite the difficulty of his strategy being compromised in traffic, worked his way up to eighth to end his debut with his first point in F1.
"In the end, when I saw the chequered flag, I was quite relieved," Vettel admitted afterwards. – SMM
Mario Andretti
Ferrari 1982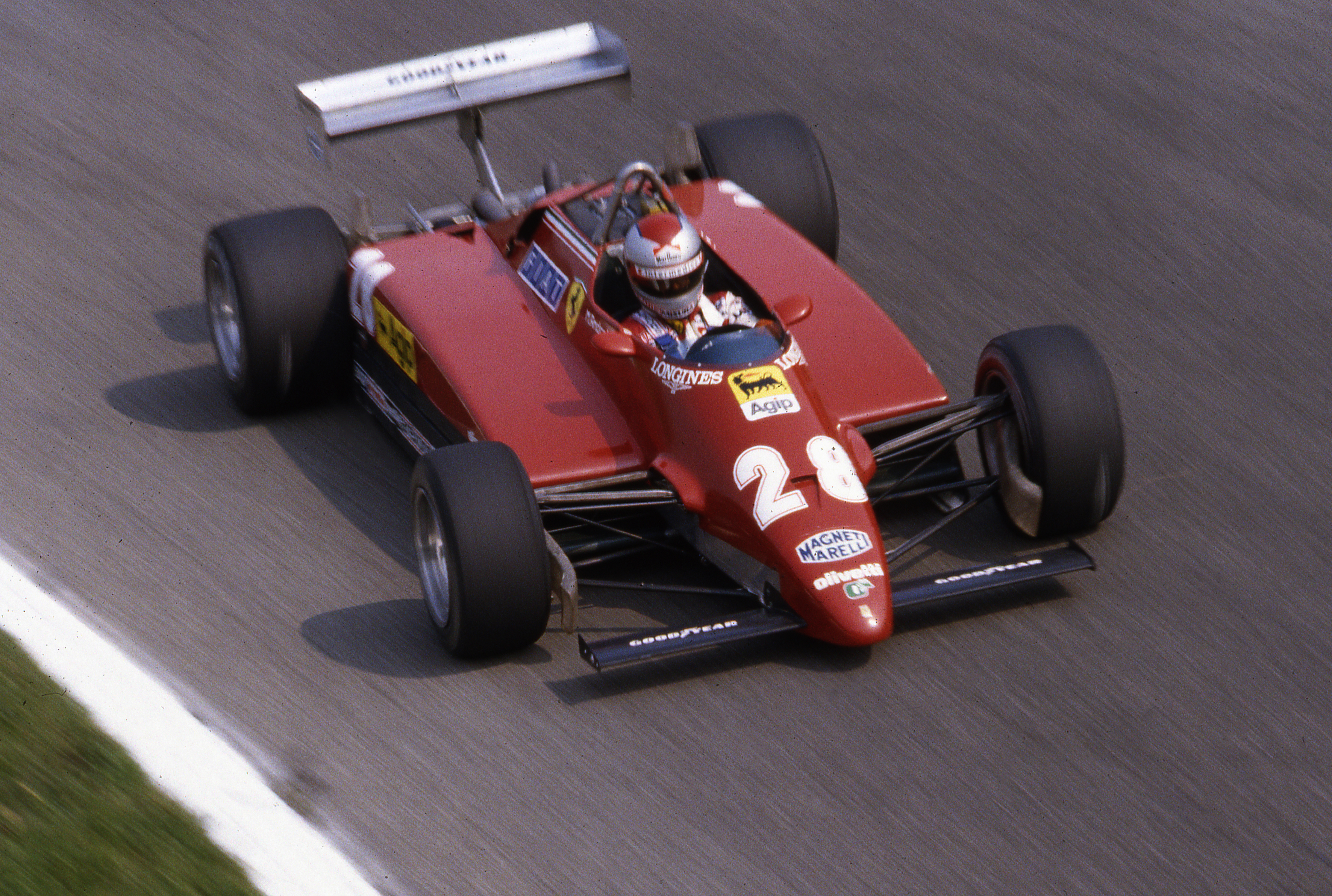 Forty-two years old and out of F1 for almost a year, Mario – who'd won the South African and Questor Grands Prix for Ferrari back in 1971 – was called up in that tragic season in which the team had lost both Gilles Villeneuve and Didier Pironi (to leg injuries).
Andretti hadn't been in a competitive F1 car since his title year in 1978 with Lotus. But this was Mario Andretti. No way was he going to deliver anything other than a star performance in what was the fastest car of the season.
He tested for half a day at Fiorano, turned up at Monza and stuck it on pole! Now that, kids, is how you do a stand-in. A turbo went south on him in the race, restricting him to third. He retired with mechanical problems in Las Vegas, but only after again outqualifying the team's regular, Patrick Tambay. – Mark Hughes
Stoffel Vandoorne
McLaren 2016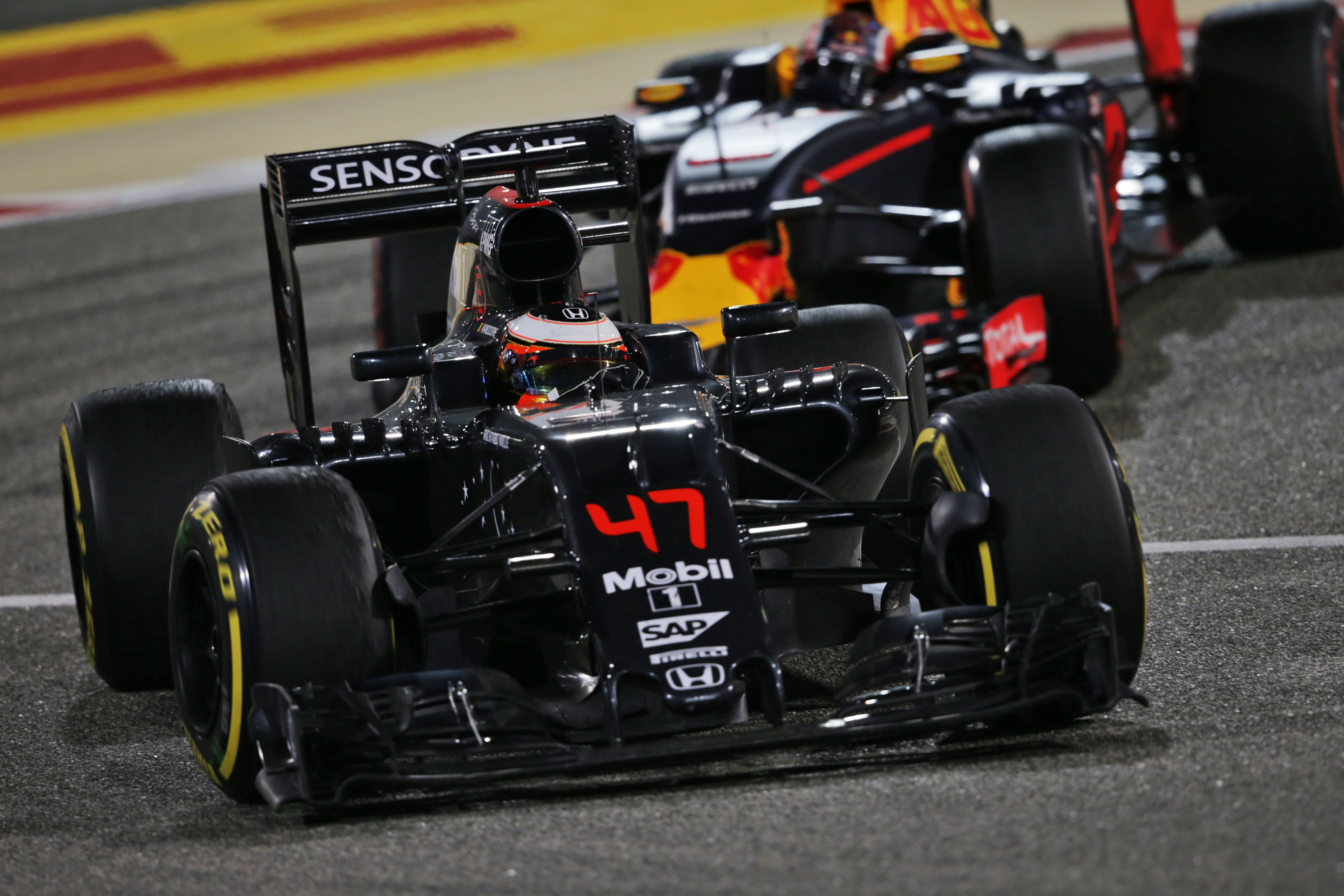 As reigning GP2 champion, Stoffel Vandoorne should have been on the Formula 1 grid full-time in 2016. Instead he was shipped out to Japan for a place-holding season – then hurriedly shipped to Bahrain to sub for Alonso and make his grand prix debut.
Most of his plane journey to the Middle East was spent buried in notes from his engineers, and Vandoorne hadn't tested the 2016 McLaren before. But he celebrated his 24th birthday in style by outqualifying team-mate Button, and went on to cap a very, very assured weekend with a hard-earned point.
The only note of concern was a slightly disappointing opening lap, which Vandoorne admitted was "a little bit difficult, debris left and right – it was pretty hectic in fact".
But this was a mistake-free effort – "I was really focusing on that side of things" – and Vandoorne could rightly hold his head high, having scored McLaren's first point of the season.
It showed exactly why Vandoorne was so highly-rated and promised so much. So it's a shame this proved to be among his peak F1 performances. – SMM
Mika Salo
Ferrari 1999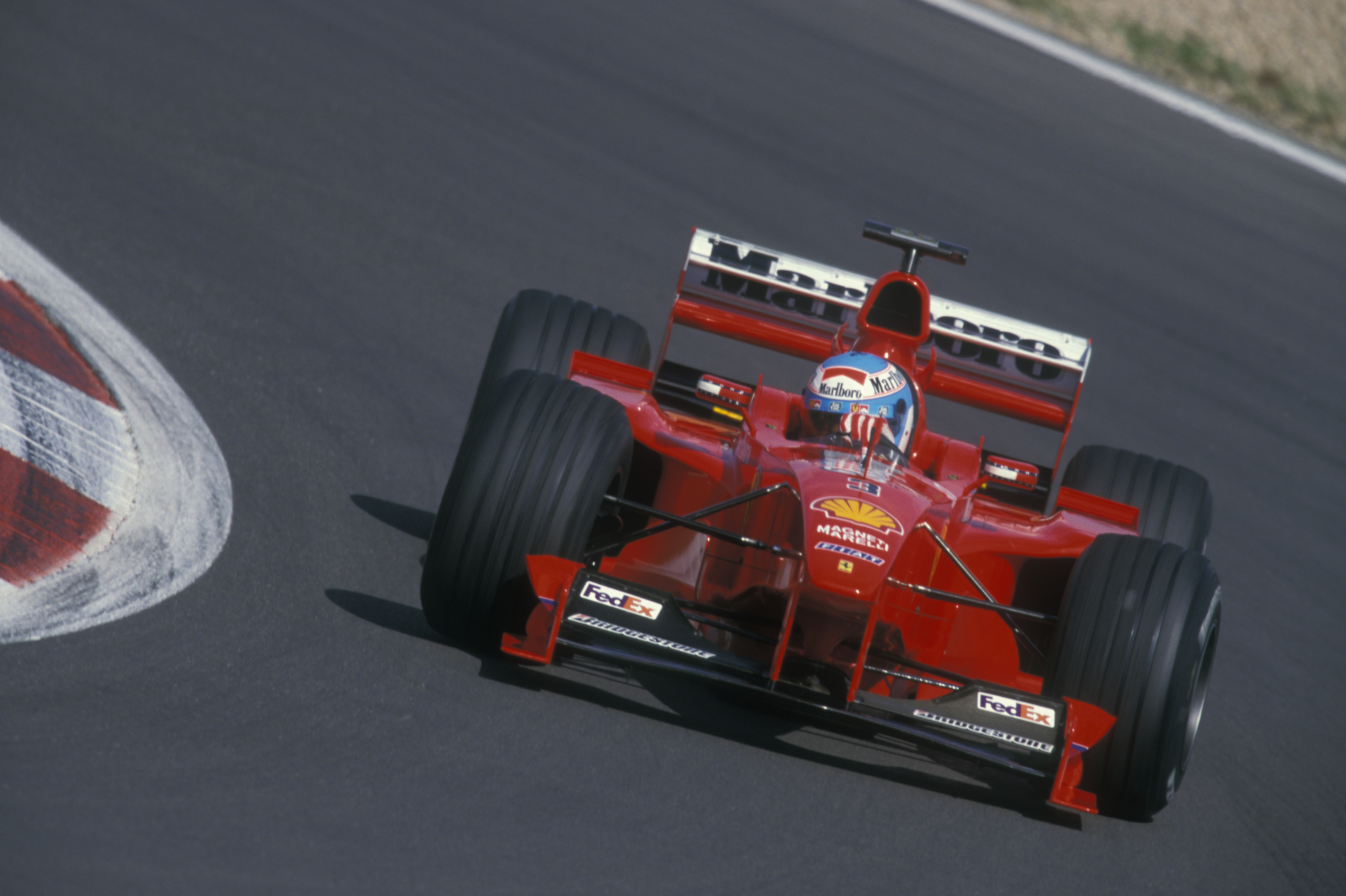 After Michael Schumacher broke his leg at Silverstone, Eddie Irvine – whom Ferrari had already decided it was not continuing with after 1999 – became the de facto world championship challenger for the team.
But now he needed someone in his old role in the other car to take points off McLaren's Mika Hakkinen. Step forward Hakkinen's old foe, Mika Salo.
After a quiet beginning in Austria, Salo was embarrassingly beating Irvine at Hockenheim and was all set to win the race. Except of course, he wasn't. He was just waiting for the call to move aside and wasn't surprised when it came. He took a third at Monza too. – MH
Michael Schumacher
Jordan 1991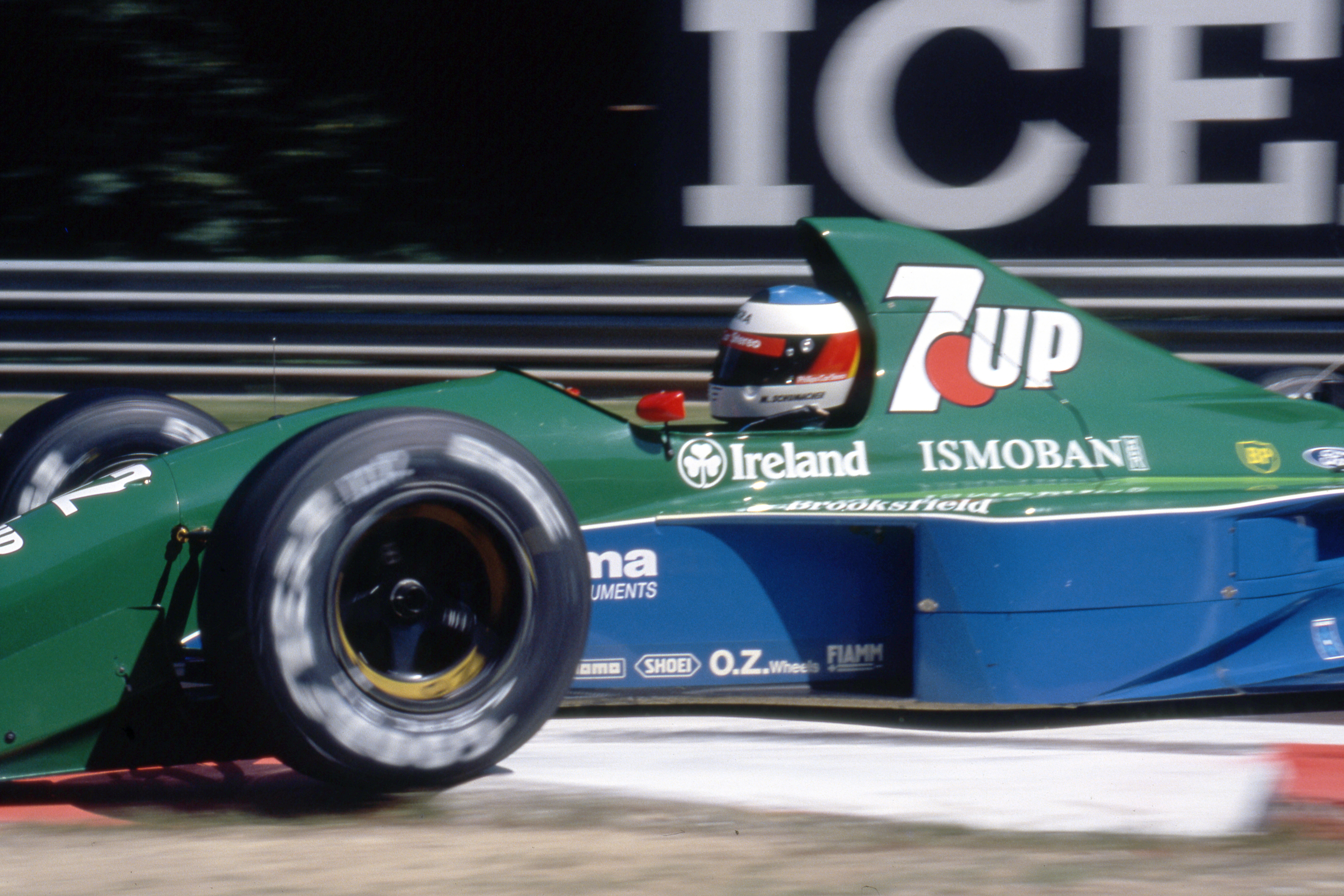 On paper, retiring with clutch failure moments into the opening lap is not a successful stand-in appearance. But the few yards of racing Michael Schumacher managed with Jordan were irrelevant alongside everything his single weekend with the team promised for the future.
Aided by funding from his sportscar employer Mercedes and a slightly misleading insistence that he was very familiar with Spa (as a spectator…), little-known young German Schumacher got the nod to step in when Jordan's stellar debut season was disrupted by Bertrand Gachot being imprisoned for an altercation with a taxi driver.
Schumacher duly learned the circuit on a bicycle and stuck the Jordan seventh on the grid, four places ahead of veteran team-mate Andrea de Cesaris (whose fourth place in Monaco on his temporary return to Jordan in 1994 following Irvine's race ban almost got him onto this list).
The early retirement was irrelevant. Benetton had seen enough to launch (and win) a battle for Schumacher's services that would set him on course for his first world championships and the start of an era. – MB
Roberto Moreno
Benetton 1990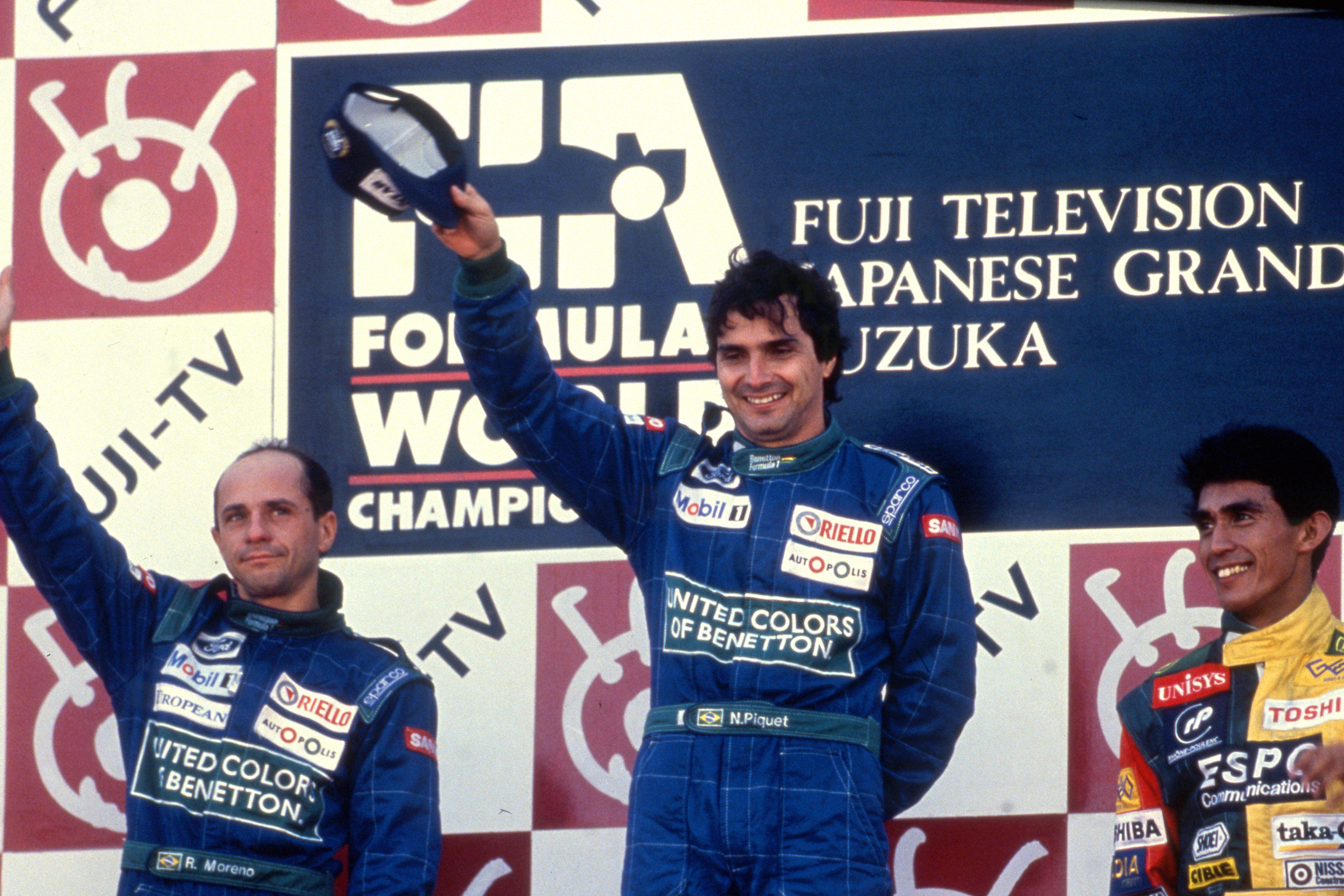 Ironically the man Schumacher ousted from Benetton had been a star sub for the team under a year earlier.
Sometime Ferrari test driver and 1988 Formula 3000 champion, Moreno had spent the first part of his F1 career slogging deeply uncompetitive AGS, Coloni and EuroBrun chassis around, driving for teams where just getting beyond pre-qualifying was an act of heroism.
But when Alessandro Nannini suffered his horrific arm injury in a helicopter crash, Moreno suddenly went from teams trying just to avoid embarrassing themselves too badly to a team fighting Williams for third in the constructors' championship.
Moreno qualified a respectable two places and half a second behind team-mate Nelson Piquet in eighth at Suzuka. Then as the infamous Senna/Prost collision unfolded at the start, they jumped to third and fourth.
With Berger subsequently going off and Nigel Mansell's transmission failing, that soon became a shock first and second – which proved to be Moreno's sole F1 podium as even though he turned that chance into a full-time Benetton drive, it was all downhill thereafter. – MB
Nico Hulkenberg
Racing Point 2020, Aston Martin 2022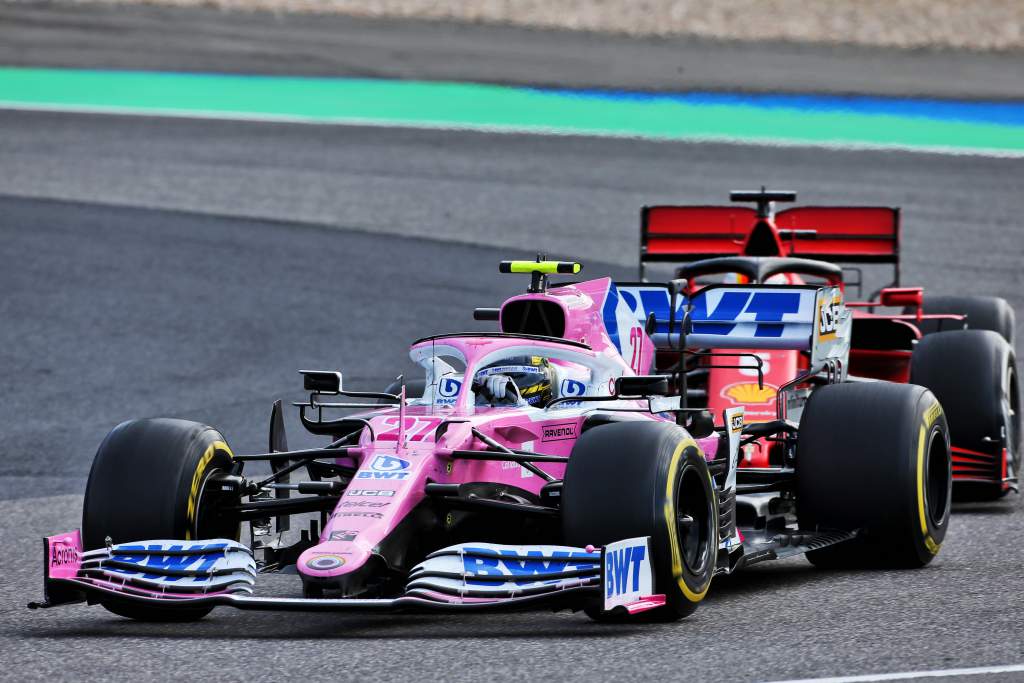 Hulkenberg was admittedly stepping into a very competitive proposition when handed the keys to Racing Point's 'Pink Mercedes' for what turned out to be three appearances in place of first Sergio Perez and Lance Stroll.
But you'd have to say he still exceeded expectations given he hadn't been in an F1 car since the end of 2019 and was straight in at the deep end – especially at the Nurburgring, when he only had one practice session before qualifying.
The fact he started last there would've been forgivable in that circumstance even before his immaculate race drive through to eighth.
Third on the grid for the second Silverstone race was truly remarkable too, especially given the pre-race problem that meant he hadn't even taken the start a week earlier.
He resumed his super-sub duties for the Silverstone-based outfit when it was Aston Martin at the start of 2022. There weren't the same highs – although he did outqualify team-mate Lance Stroll in the first of his two outings – but that was largely down to the AMR22's lack of competitiveness. – MB
Nyck de Vries
Williams 2022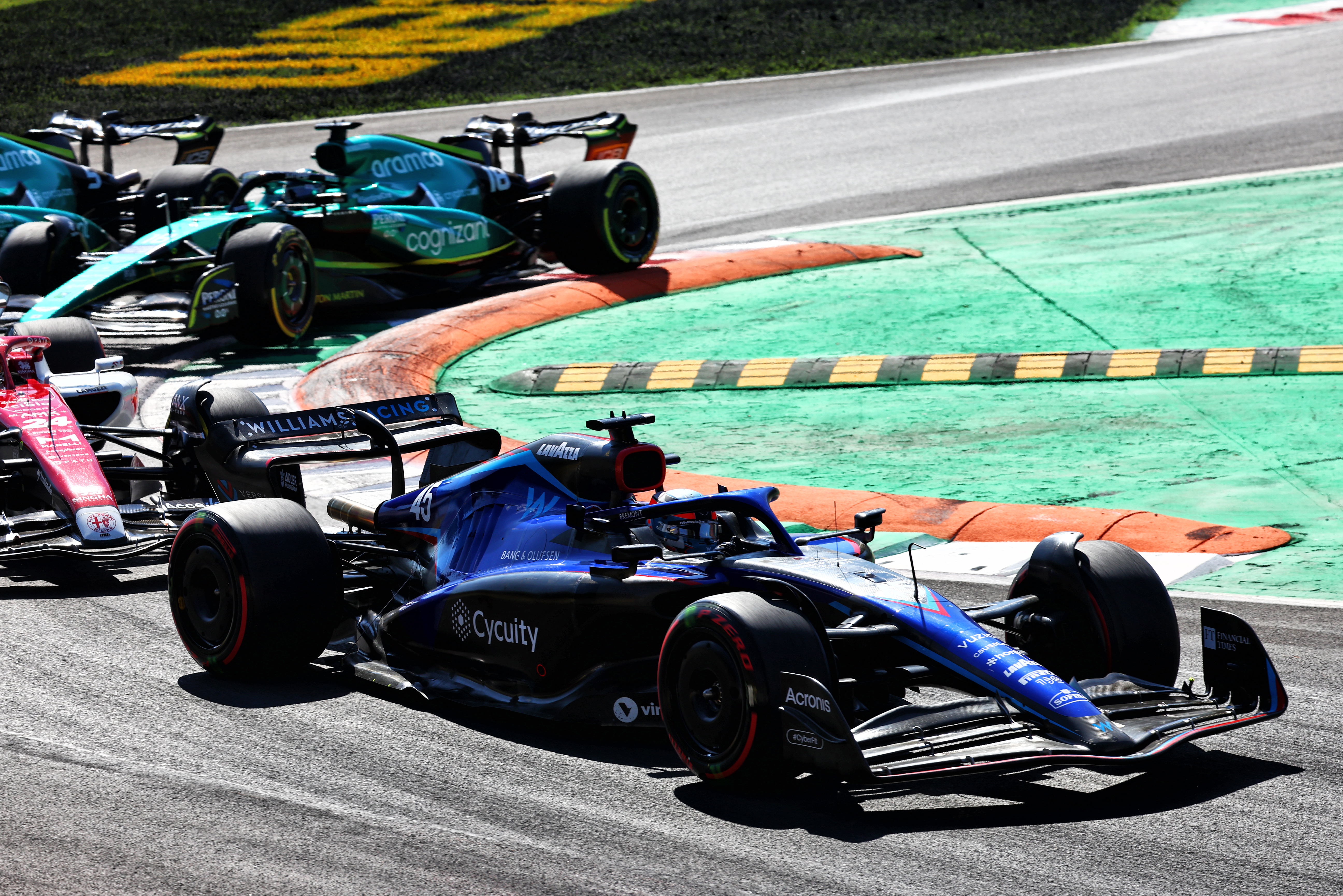 This was the drive that convinced Red Bull to overlook its own juniors – ironically including its own Zandvoort stand-in Lawson – and sign Nyck de Vries to replace Alpine-bound Pierre Gasly at AlphaTauri.
De Vries was called up to fill in for an appendicitis-struck Alex Albon at Williams on Saturday morning. He got the call just an hour and a half before FP3 but he was almost immediately up to speed.
The nature of Monza helped, as did his experience as most teams' driver of choice for the mandatory rookie running in FP1 last year, but De Vries still did a stellar job.
He outqualified team-mate Nicholas Latifi at the first time of asking and his 13th in qualifying was upgraded to eighth on the grid by a host of grid penalties for other drivers.
What was most impressive is how De Vries converted that into a ninth-place finish on debut one day later. The kind of performance that meant he'd have probably joined Williams full-time for 2023 had Red Bull not swooped in.
The fact that his full-time stint went so badly this year shouldn't retroactively change just how impressive De Vries' F1 debut was. – Josh Suttill
George Russell
Mercedes 2020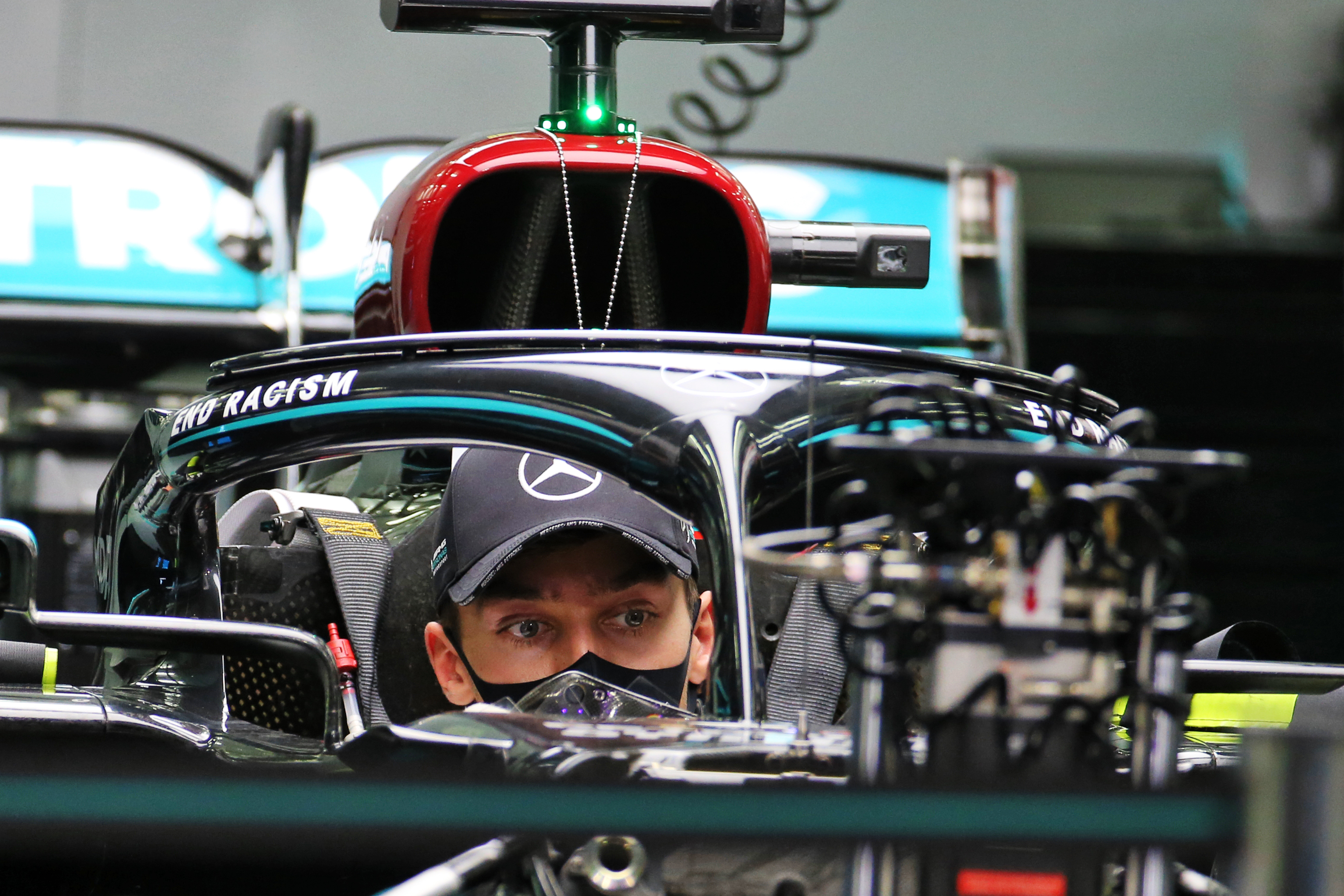 A positive Covid test for Lewis Hamilton prompted Mercedes to hand its protege George Russell a one-off shot, one he grabbed with both hands.
No driver on this list has had the pleasure of stepping into such a competitive car but it was an opportunity that Russell fully maximised on the one-off outer loop Bahrain configuration.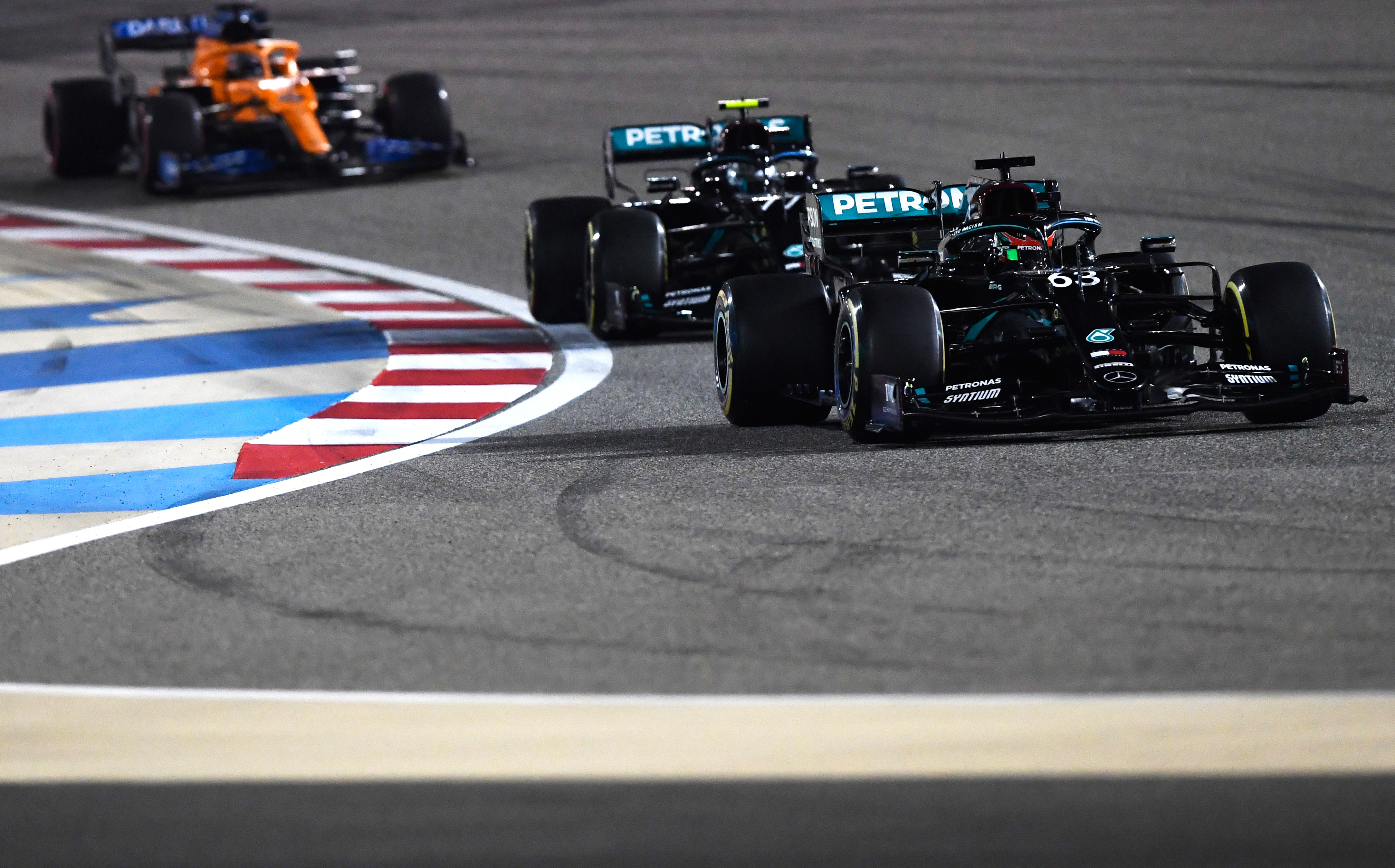 He was just 0.026s shy of his polesitting team-mate Valtteri Bottas in qualifying and then got the better start on Sunday and took the lead on the opening lap.
Russell looked in command thereafter only for it to all go so badly wrong.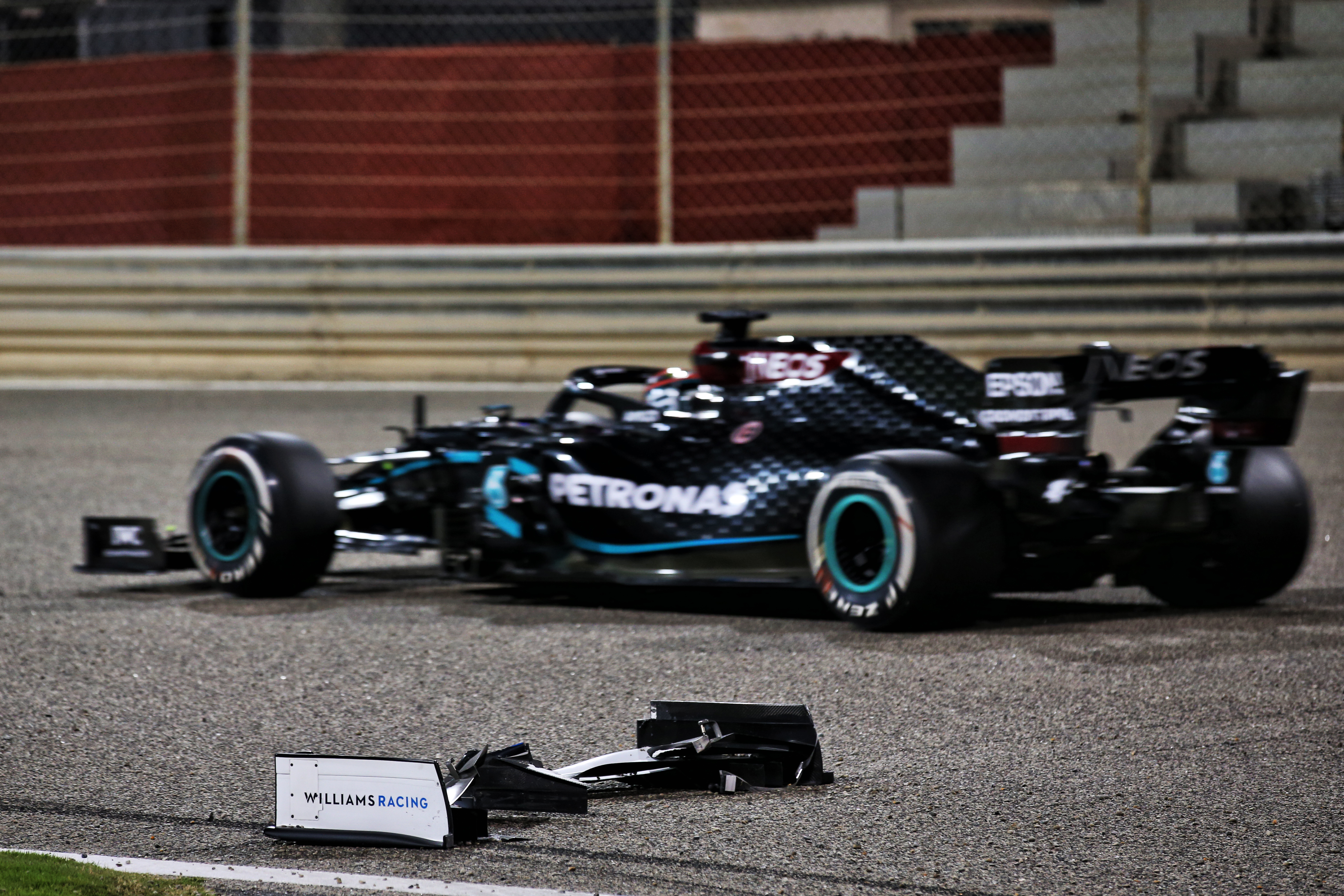 Jack Aitken, who was making his debut in place of Russell at Williams, spun and broke his front wing, resulting in a safety car.
A problem with radio communications caused confusion and meant Russell was then sent out with a set of Bottas's front tyres on his car.
That forced Russell to make an extra pitstop on the next lap and dropped him to fifth for the restart.
But he recovered in style, including a bold pass on Bottas at the Turn 7/8 chicane, and was soon second behind race leader Sergio Perez. Unfortunately, a puncture then ruined it all and he had to settle for ninth place and a bonus point for the fastest lap.
In slightly different circumstances, Russell very easily could have walked away with a race win. Instead he'd have to wait until the end of his first proper year with Mercedes in 2022 to do so – but the most important win was achieved that weekend, giving Mercedes the final confirmation it needed to know that he was the real deal. – JS
STAND-INS WHO FLOPPED
Luca Badoer (and Giancarlo Fisichella)
Ferrari 2009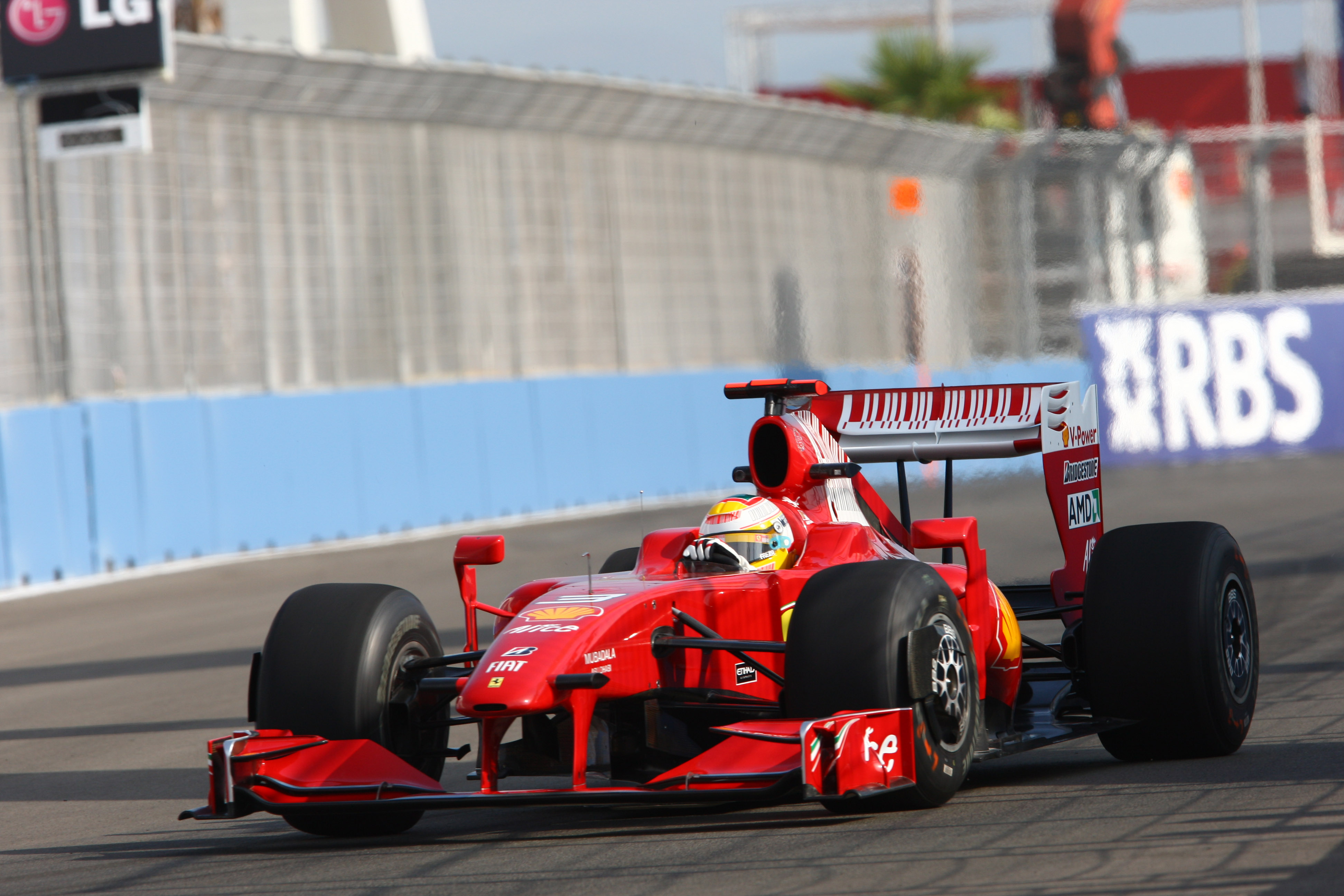 Michael Schumacher was the first choice to replace Felipe Massa at Ferrari after the Brazilian suffered a potentially life-threatening head injury in qualifying for the 2009 Hungarian Grand Prix.
Ferrari even confirmed Schumacher's comeback, only for it to be called off when it was clear he wasn't ready for it, having suffered a major motorbike crash at Cartagena earlier that year that, while downplayed at the time, had been very serious.
With Schumacher out of the running, Ferrari called up long-time test driver Luca Badoer. While he had not raced an F1 car for just two months short of a decade when he made his comeback in Valencia, Badoer's wealth of testing experience suggested he was a solid pair of hands for the job.
He proved not to be and qualified last for both his outings, finishing 14th at Valencia and then 17th at Spa – extending his record for F1 starts without a point to 50.
Badoer was treated as a laughing stock, but the man who replaced him – Giancarlo Fisichella – showed how tough the job was by failing to score a point on his five outings in the car. And this was a driver who was active in F1 and who took pole position and finished second at Spa immediately before his move. – ES
Jacques Villeneuve
Renault 2004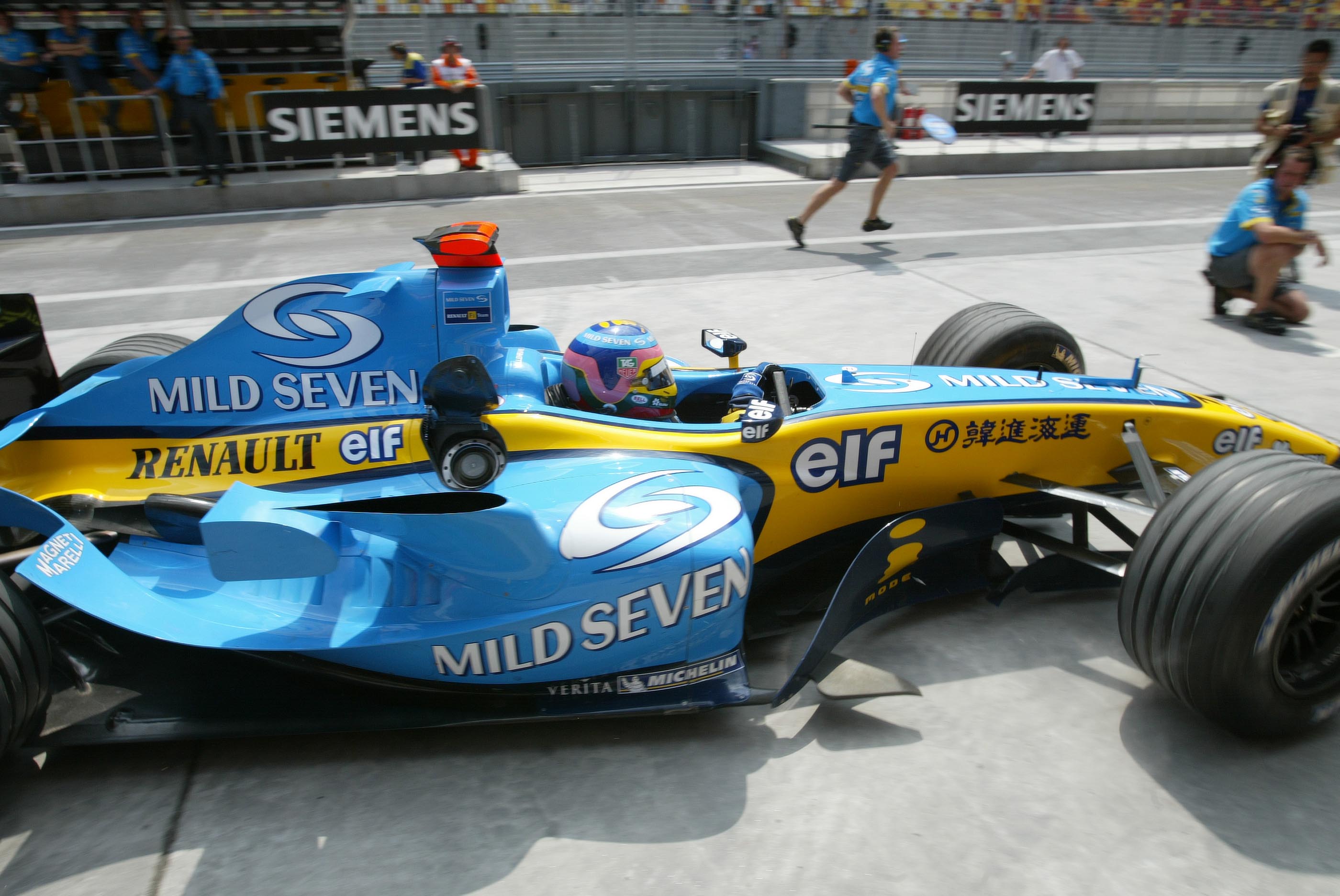 Called upon to stand in at the end of the year for the departed-in-a-huff Jarno Trulli, Villeneuve was probably a bit rusty, having sat out the season up to that point.
Statistically, he outqualified team-mate Fernando Alonso once but that was purely circumstantial. In reality, the 1997 champion was nowhere near the future champion's pace.
But he wasn't quite finished with F1, yet. His career would be properly finished off over the following seasons with rookie Kubica replacing him in mid-2006 at BMW. – MH
Jean-Louis Schlesser
Williams 1988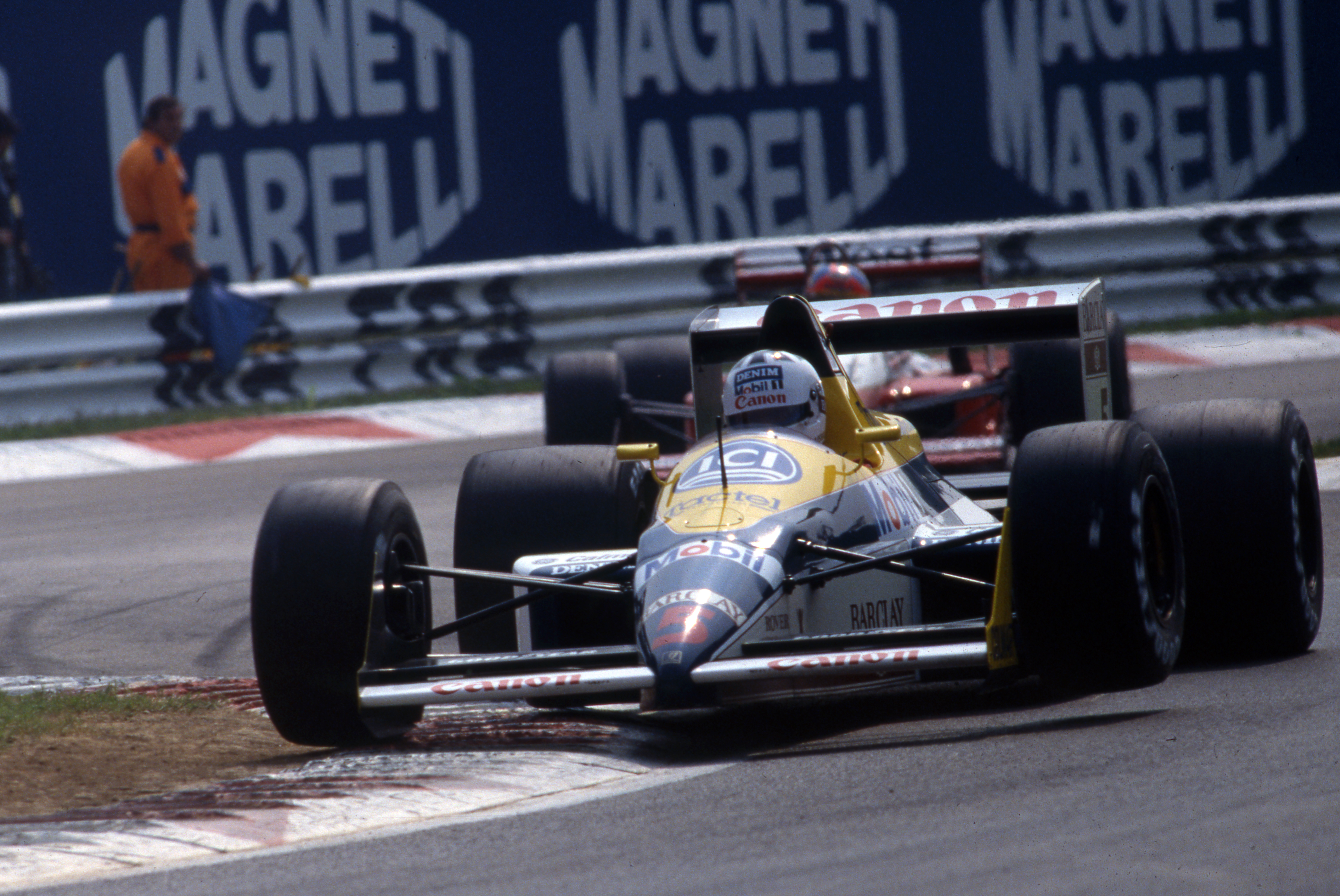 Double World Sportscar champion. Five-time Cross Country rallying champion. Double Dakar winner. But also the bloke who denied McLaren a clean sweep of the 1988 F1 season by colliding with Senna while being lapped at Monza.
With Mansell suffering from chicken pox, Williams used Martin Brundle as a stand-in at Spa then turned to another sportscar ace in Schlesser when an IMSA clash meant Brundle couldn't stay on for Monza. In a tough Judd-powered year for Williams between its Honda and Renault eras, Schlesser's lack of F1 experience meant he was nowhere near the respectable performance that established F1 racer Brundle had achieved at Spa.
But being off the pace was one thing. Wiping out the eventual champion in an incident that made Schlesser a laughing stock was another. – MB
Philippe Alliot
McLaren 1994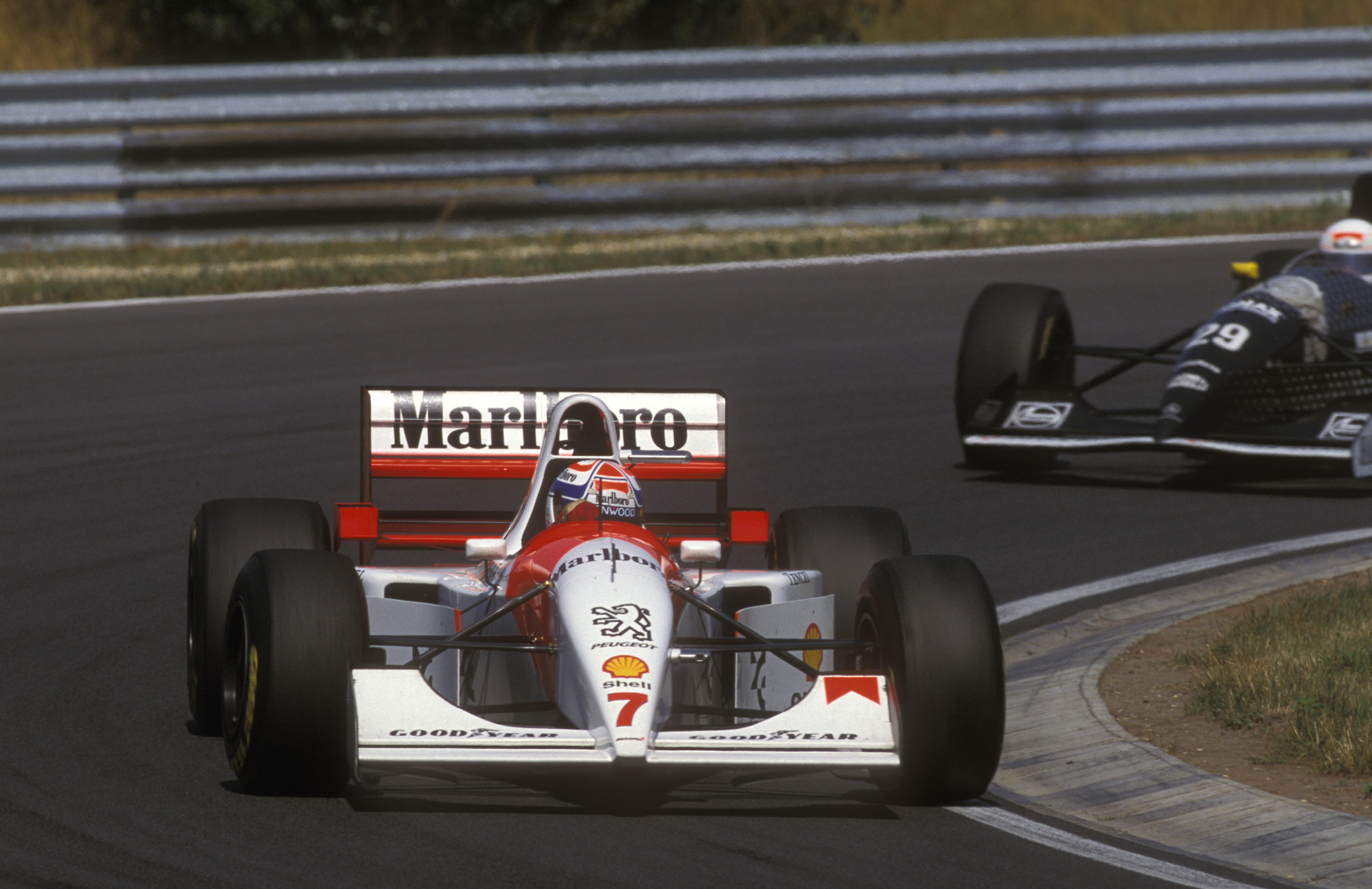 Alliot already had 107 Formula 1 starts but just half-a-dozen points finishes in limited machinery during his journeyman Formula 1 career when he missed out on a McLaren seat in 1994 to Brundle despite the team's new engine partner Peugeot supporting his candidacy as a result of his pace in its sportscar programme.
But he did land a test role and when Mika Hakkinen was banned for the 1994 Hungarian Grand Prix, he finally got his chance.
Alliot qualified 0.869s slower and eight places behind Brundle and held 12th place in the early stages before pulling into the pits and retiring with a water leak after 21 laps.
Having had his chance to impress, any lingering suggestion that he might take Brundle's seat was eliminated and after just one more start – in the following Belgian Grand Prix having rejoined old team Larrousse – his F1 career was over. – ES
Jacky Ickx
Ligier 1979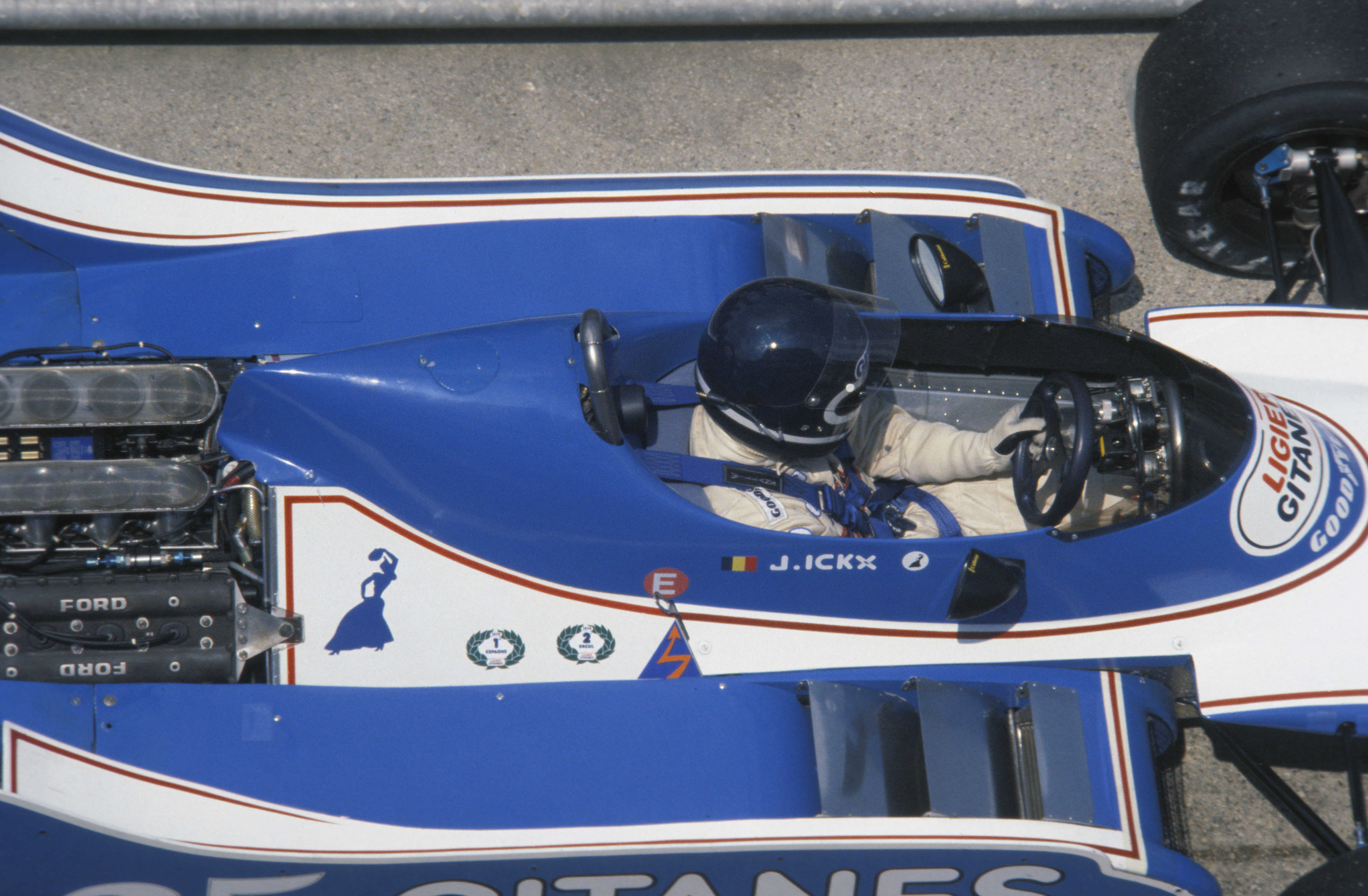 The beautiful Ligier JS11 had been the dominant car at the beginning of the 1979 season, taking both Jacques Laffite and Patrick Depailler to victories. Then Depailler flew his hang glider into the side of a mountain and broke his legs.
Ickx wasn't old by this time, but his once-brilliant F1 career had fizzled out. He hadn't been a force in grand prix racing for six or seven years.
But could the Ligier reignite it all? Sadly, no. He struggled to summon the desire needed to be fast in the brutal sliding skirts ground effect car and never showed even a flash of his old magic. – MH
Heikki Kovalainen
Lotus 2013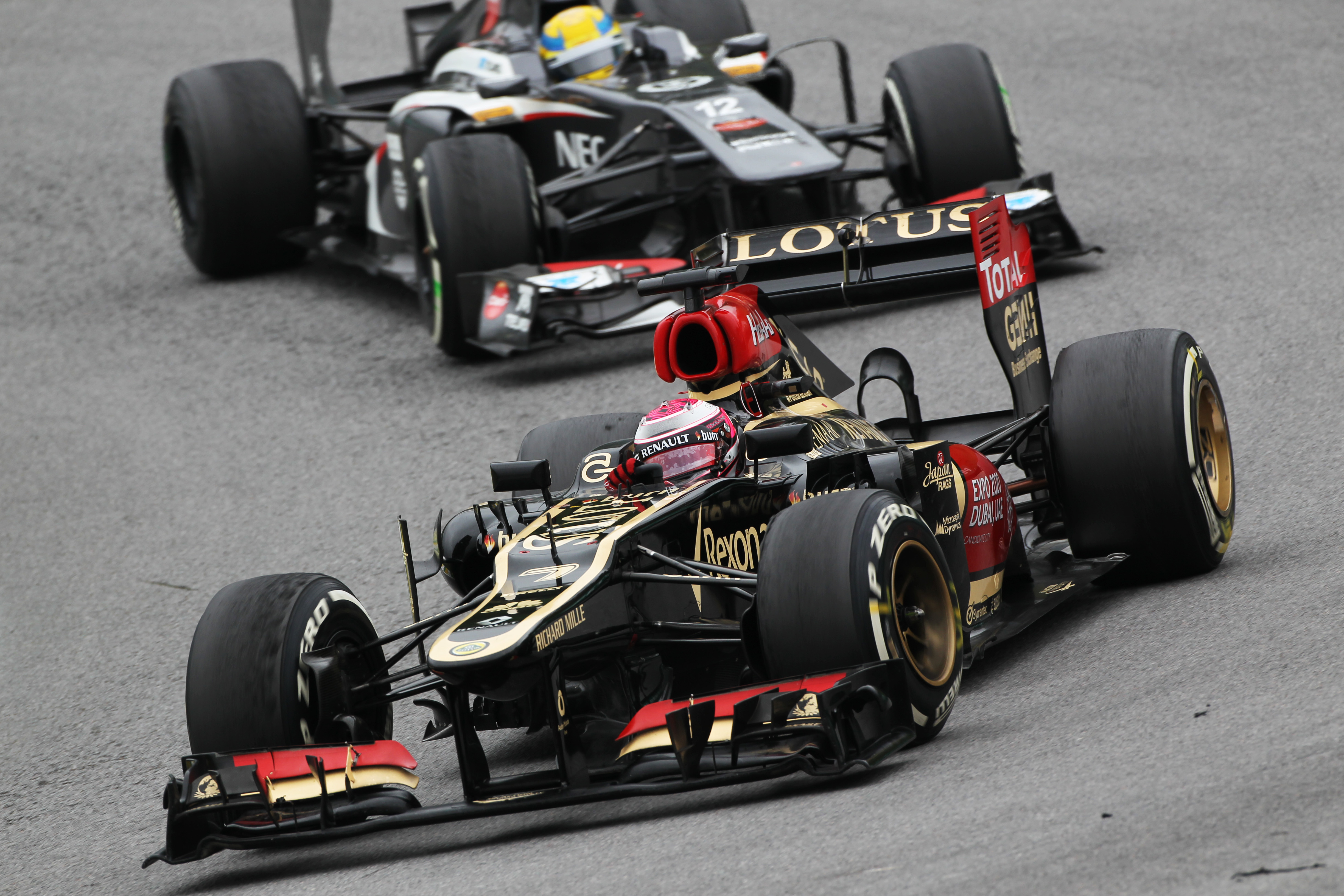 When Kimi Raikkonen dropped out of his drive with the cash-strapped Lotus squad for the last two races of the 2013 season after committing to back surgery (the legacy of a testing crash at Magny-Cours back in 2001), fellow Finn Heikki Kovalainen was the obvious choice to replace him.
His two-race deal started well, Kovalainen qualifying eighth on his first time in the car at Austin. He finished only 17th, but had been on course to take eighth place before a front wing problem developed, which was then compounded by KERS problems.
But his outing in the Interlagos season-finale was disappointing. Following a so-so 11th in a rain-affected qualifying, he dropped to 17th by the second lap after struggling to build tyre temperature and never recovered.
At that point, he was still in the running for a return to a Caterham race seat in 2014, having been the team's reserve driver that year. His mood matched the paddock gloom when I caught up with him long after the race and it was clear he was a man who knew an F1 career that included a victory and a pole position was over. – ES