News that Sebastian Vettel will drive a Red Bull once again – at the Red Bull Formula Nurburgring event in September – is a throwback to the time the four-time champion was the undisputed standout among the Formula 1 elite.
Vettel and the RB7 that he will drive on the Nordschleife, using E-fuels, were a potent force in the 2011 season: Vettel racked up 11 of the team's 12 wins that season and took 15 pole positions – a record that still stands to this day – while a total of 17 podiums from 19 races meant he scored 392 points, more than 120 more than championship runner-up Jenson Button.
But just how good was the Vettel-Red Bull combination during his pomp?
In this piece, first run following Vettel's announcement last summer that he would retire from F1 at the end of 2022, Edd Straw looks at the greatness Vettel was able to achieve and how he did so – particularly with his mastery in adapting to the blown diffuser cars of the era – while at his best with Red Bull (as well as the flaws of his Ferrari years).
Sebastian Vettel burned searingly bright during the Red Bull glory years and that's what he will be celebrated for in the long-term over and above the dimmer later years of his Formula 1 career.
Given the frustrated, unfulfilled promise of the Ferrari years and the two-year coda with underachieving Aston Martin, it's important to consider the statistics he amassed. Four world championships, 53 victories and 57 pole positions put him right up there among the most successful drivers in grand prix history in terms of sheer volume.
Let's not pretend that he lucked in at Red Bull. He was a relentless and crushingly effective competitor during his Red Bull pomp with a will to win that ensured he didn't ease off the gas one iota as he reeled off nine consecutive wins in the second half of 2013.
At the time, Vettel's attitude was that he had to make hay while the going was good given the capricious nature of F1. That approach has been vindicated by what has happened since with 'only' 14 more wins. When Vettel said after winning the 2013 season finale in Brazil that "I'm quite sad that this season comes to an end" he won't have realised just how significant those words would be.
Vettel's dominant run of four consecutive drivers' championships is often dismissed today as simply a driver who had the good fortune to be in the right place at the right time. But that ignores both what he did to get there and how effective he was during that period.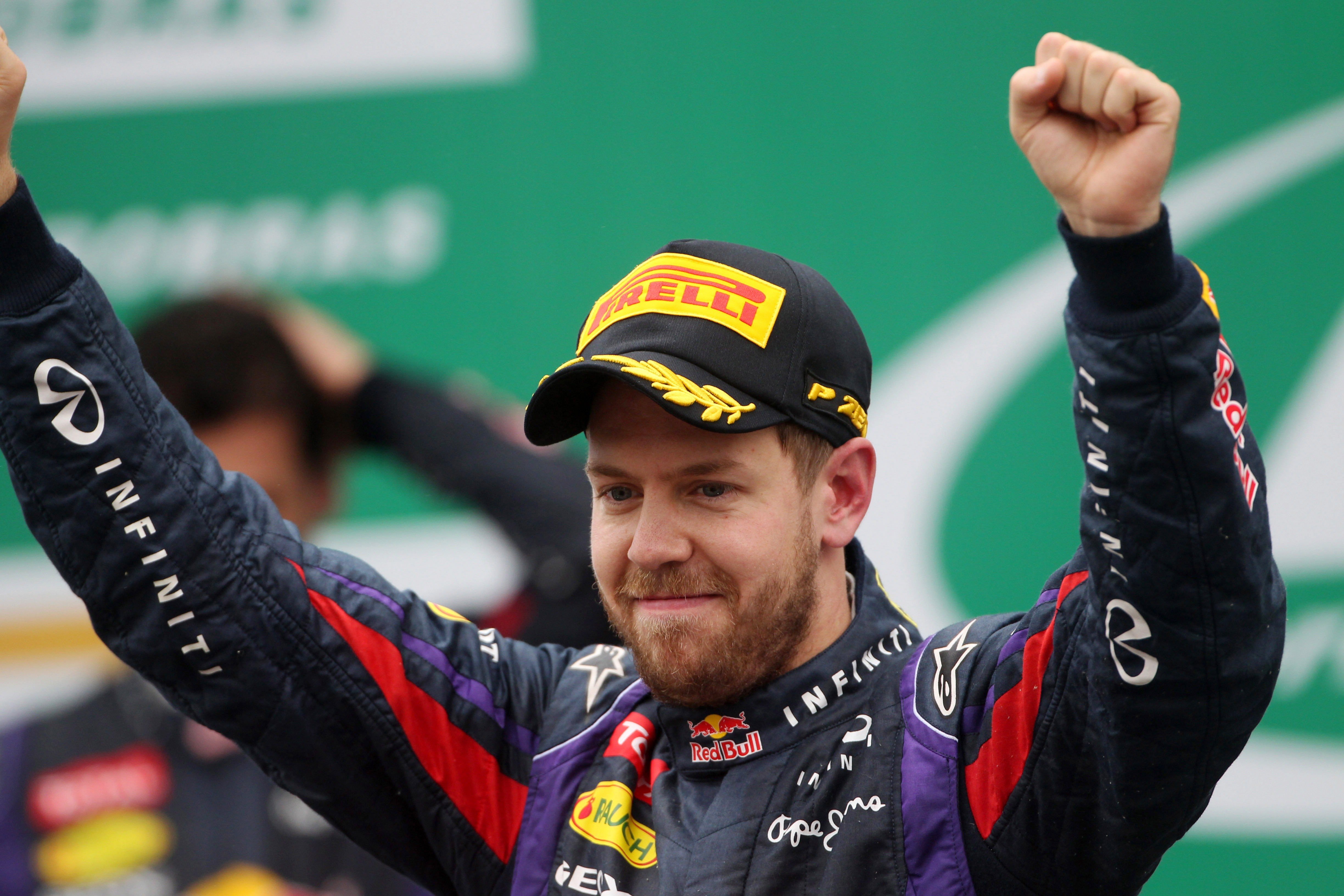 His brilliance in adapting to the counter-intuitive driving style of the blown diffuser cars often made him unbeatable. He invested significant time in the simulator to try to master this approach, which combined with his famously extensive and detail-focused debriefs allowed him to fine-tune both himself and the car. He genuinely made a strong car even better.
Vettel wasn't without his imperfections even then. A likeable, generous and intelligent character out of the car, he's always had a touch of Jekyll and Hyde about him. In the intensity of competition, sometimes things boiled over – as the Turkey 2010 collision with team-mate Mark Webber, 'Multi 21' ignored team orders row and, later, hitting Lewis Hamilton deliberately under the safety car in Azerbaijan proved.
But in the Red Bull era, usually, he got things right. And this was in a package that often left little room to manoeuvre and up against a formidable team-mate in Webber. Usually set up carrying wing levels that allowed seriously quick laptimes but didn't necessarily make the car especially raceable, the Red Bull put a premium on taking pole and controlling the race.
And despite the oft-repeated claim that Vettel couldn't overtake, don't forget moments such as the on-the-grass pass on Fernando Alonso's Ferrari on the way to victory at Monza in 2011. That stands as one of the most spectacular passes in 21st century F1.
Perhaps his drive at Interlagos in 2012 sums up Vettel at his best most effectively. He headed into that race 13 points clear of Alonso but made life difficult for himself by turning into Turn 4 from the outside line blind on the first lap and getting tagged by Bruno Senna.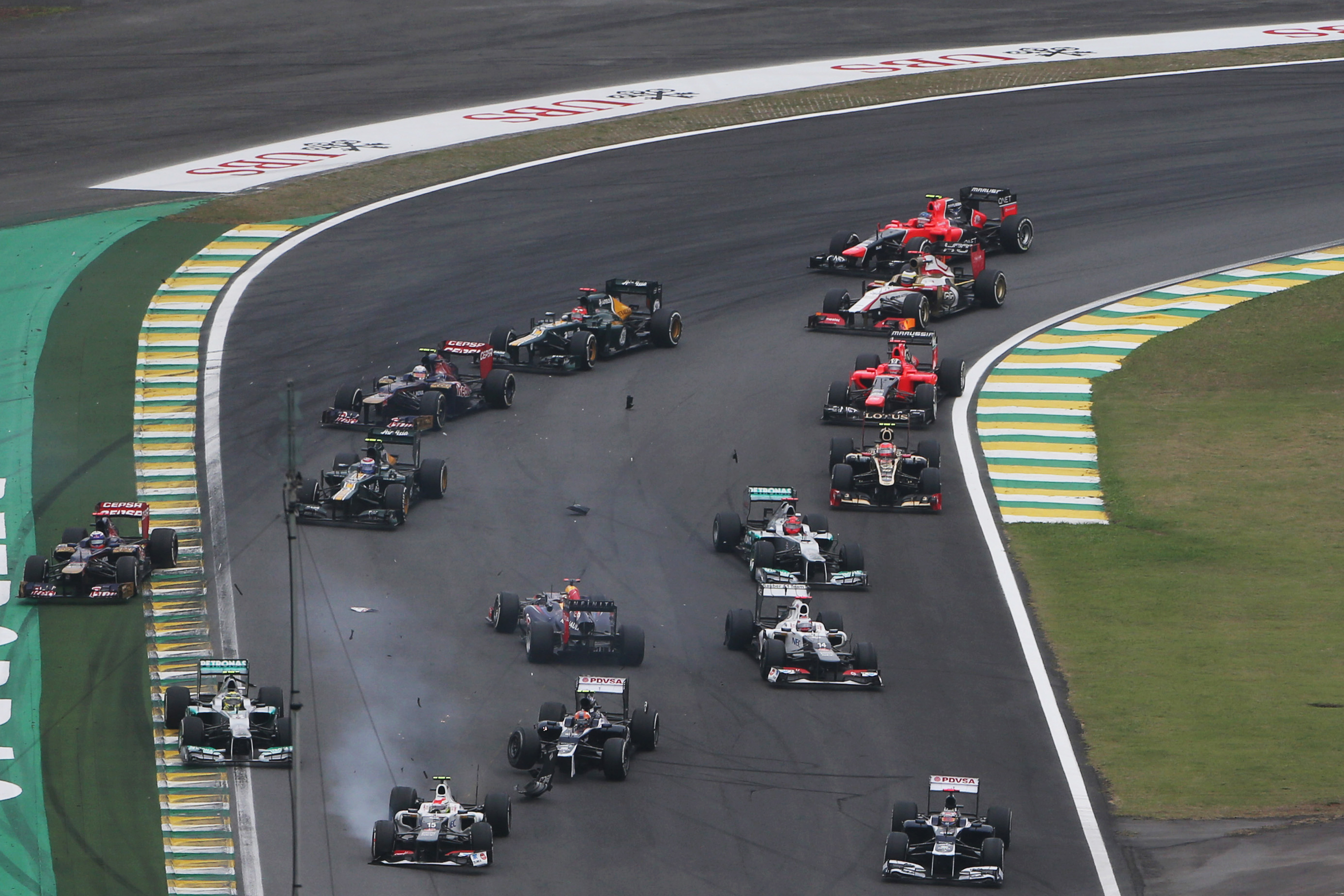 Despite suffering a clout to the right-rear in the chaos and sustaining damage that he couldn't be sure in the immediate aftermath wouldn't lead to a failure, Vettel cracked on and recovered to sixth place, a significant result given he needed a top seven to win the championship. That showed he was more than a simple lead-from-the-front one-trick pony.
Regardless of the legitimate criticisms of the way Ferrari operated – and Vettel himself has plenty of reservations on that score – his post-2013 career (including a difficult 2014 season with Red Bull), during which the prevailing car dynamics exposed his somewhat narrow operating window, never reached those heights.
But he remained a ferocious competitor, one whose emotions did occasionally get the better of him, and who has sporadically been able to produce remarkable performances even during his more error-prone years.
Vettel has never been perfect as a driver. His statistics are astonishing but his imperfections and a certain lack of adaptability mean he can't quite be considered in that tiny elite group of the true all-time greatest, those 'drivers for all seasons' whose sustained success across a wide range of conditions set them apart. But in that company, putting him in an illustrious second tier behind maybe 15 era-defining drivers is far from damning with faint praise.
Vettel has remained admirably human throughout and with that have come the ups and downs. But aside from his successes, and the occasional controversies, he has brought a huge amount to F1 over the past decade-and-a-half.
He had his flaws, but those don't mean his brilliance during the golden period from 2010-2013 should be forgotten.
Those achievements when at his towering best with Red Bull should be celebrated for as long as grand prix racing is remembered and it's for that period that he will always be remembered. He really was spectacular.