So it's happened: Sebastian Vettel has decided to call it a day. Four consecutive world championships and 53 grands prix victories over 15 seasons is one hell of a tally and puts him statistically among F1's elite of history.
But his impact upon F1 has been greater than even those numbers suggest. He has been part of transforming F1's human face from buttoned-up and corporate to something much more relatable and real. Right from the start his personality was uniquely open, the funny quips, the eye-to-eye contact earnestness, the cultural references outside of F1, the starry-eyed fandom of The Beatles and Nigel Mansell.
When in 2013 he beat Mansell's record of most poles in a season he was thrilled to receive a message of congratulations from his boyhood hero. As a boy he'd pestered his parents to take him to Madame Tussaud's waxworks display in London just because he knew there was a model of Mansell in there and he wanted his picture taken next to it, he told us. Did he think there should now be a waxworks model of Vettel in there, he was asked. "No, I don't think so," he grinned. "You already have one German in there and he's not very popular."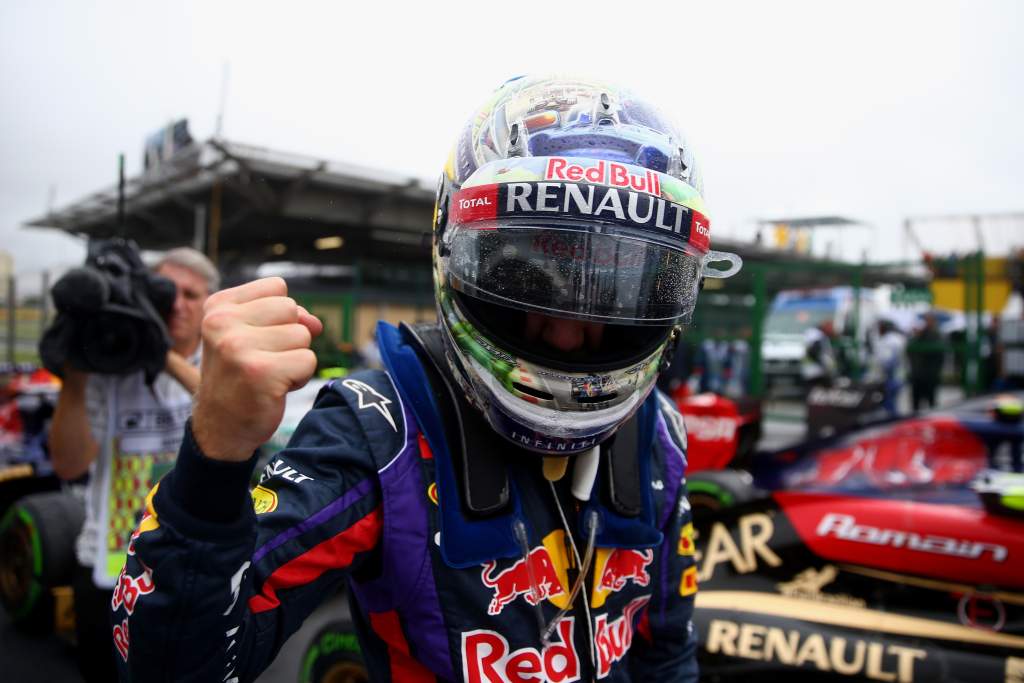 Beneath the friendly and open persona though was a fierce competitor. And an unusually intelligent one. The talent was directed by this intense focus but driving that was a great well of emotion. He threw absolutely every bit of himself into competing and that could boil over when he felt he'd been dealt an injustice.
That image of him moving the number 1 bollard from in front of Lewis Hamilton's Mercedes in parc ferme Canada 2019 and putting it to where Vettel's first-across-the-line Ferrari should have stood was very much him. As was the furious wheel-banging reaction to what he – mistakenly – believed was a Hamilton brake test at Baku 2017.
His 'tell Charlie to f**k off' message over the radio in Mexico was another raging against a perceived injustice, this time directed at the race director Charlie Whiting. But he had huge respect for him in reality and his tribute to him after his passing was both poetic and heartfelt. That's it with Seb – you always get everything. You see the emotion, it's not hidden. You hear his views, he tells you his opinion.
From a quite modest family background – his father was a roofer – he created waves in karting and the junior categories. Helmut Marko recalls watching him make his car racing debut in Formula BMW in 2003, where he finished second. "After the race, he was going over the car and talking with the team owner, saying, 'We need to change this,' 'How can we make this better?' – already working on improving after this great debut. That made an impression on me."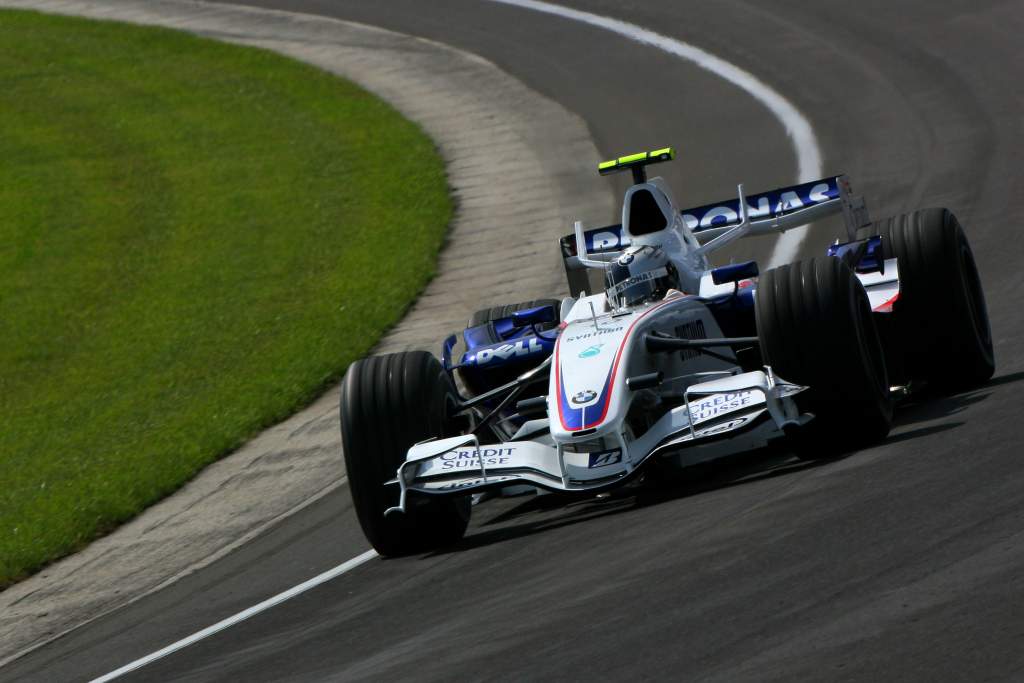 There was for a time a tug of war between Red Bull and BMW for his services and his points-scoring grand prix debut at Indianapolis 2007 was actually as a stand-in for the injured Robert Kubica at BMW. He'd been BMW's Friday driver for the second part of 2006 and had made an immediate impression by topping the Friday practice sessions in Turkey and Monza.
But it was Red Bull which had ultimate call on him, putting him in the Toro Rosso for the latter part of the 2007 season. One year on, he won at a wet Monza from pole for the little team. It was an astounding performance and the perfect preparation for his graduation to the senior team.
Christian Horner recalls the time the teenager, having just got his driving licence, turned up at the Red Bull factory in Milton Keynes unannounced, having driven from Germany. He just wanted to introduce himself and learn more about the team and the factory. When Pirelli came into F1, only one driver turned up to visit them, wanting to know more about the tyres and the processes and the people.
It was this work ethic which marked him out. When he joined Aston Martin 18 months ago, the team was staggered by the depth of his knowledge and his thirst for more, the questions he sought answers to. It marked him out as completely different to any driver the team had ever worked with in its various guises.
"It was night and day different," recalled tech director Andy Green. "His way of working even led us to change some of the processes in the factory."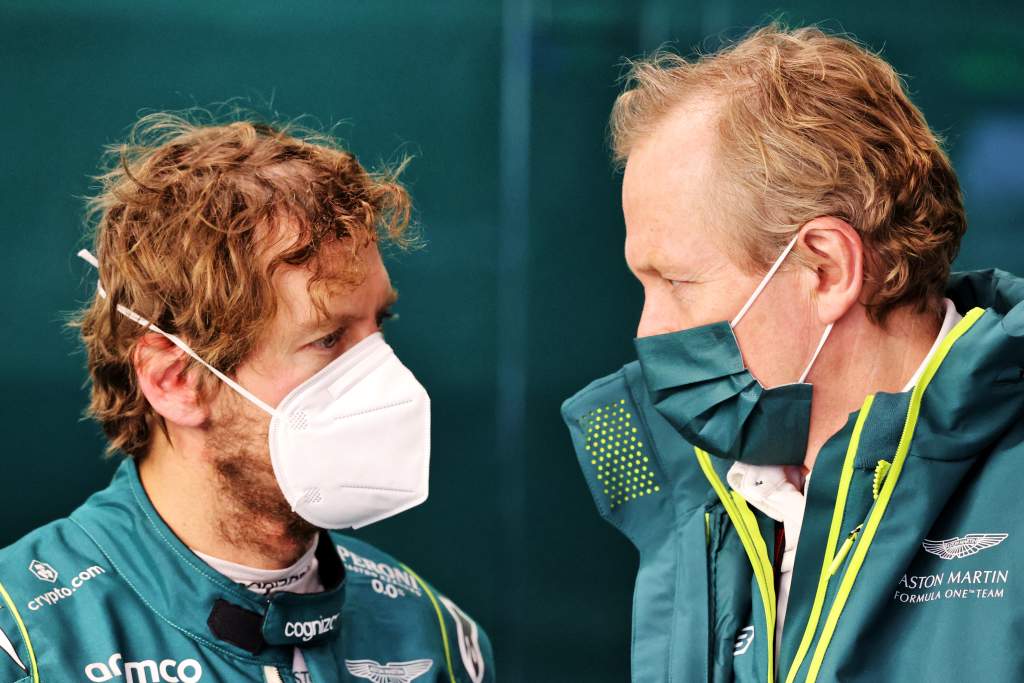 His greatest days of course were with Red Bull and the Adrian Newey-led lineage of cars from 2009 through to 2013. Red Bull and Renault worked very closely in maximising the blown diffuser concept and Vettel was right at the centre of both its development and its full exploitation, as recalled by Renault Sport's Cyril Dumont, who was Vettel's engine engineer at the time.
"I had lots of fun on the blown diffuser subject," he said. "It was funny because the other teams had only discovered what we were playing with and then the era was over. I learned a lot from Sebastian because he was so sharp in feeling and feedback and about the driveability of the engine and we did quite a good job together making sure he has the engine response he was asking for. With the exhaust blowing in 2009-10 we developed some tricky engine set-ups very closely together.
"Some drivers don't care and don't feel much difference. But Seb could always pick up the point and wanted everything perfected. Then he could do wonderful things."
Vettel drove those cars to devastating effect. The way he could take in outrageous entry speeds and then deal with the initial oversteer by standing on the throttle was a totally counter-intuitive technique for his team-mate Mark Webber who could often only shake his head in reluctant admiration.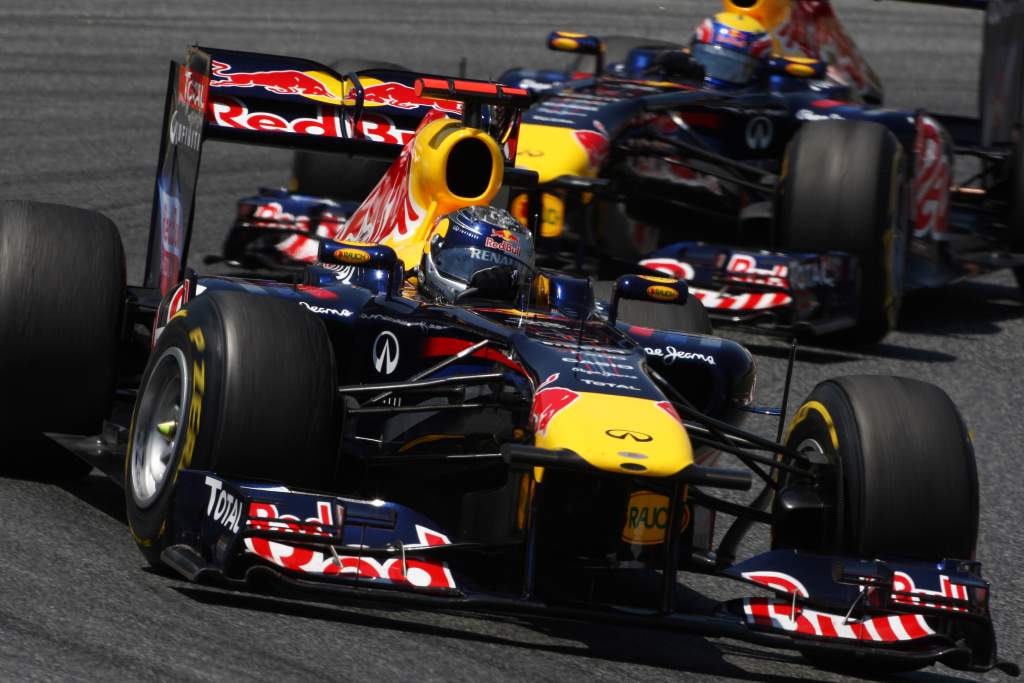 Even after the technology was banned, the Red Bull's traits dovetailed beautifully with Vettel's highly distinctive style. He was also ruthless when needed despite being the nice guy out of the car, as attested by the infamous 'Multi 21' in Malaysia 2013, when he ignored team instructions to hold position behind Webber.
Vettel would be, "protected by the team, as usual," said Webber afterwards and it was true the team always put everything behind Vettel, as it saw him as its best chance and Christian Horner understood how to create the environment in which to extract his best. Just as he would later do with Max Verstappen.
The coming of the hybrid era in 2014 took Red Bull away from the frontline and with it Vettel. A tough season alongside Webber replacement Daniel Ricciardo presaged his recruitment to Ferrari for 2015.
Luca di Montezemolo had been targeting Vettel as his ideal ever since Michael Schumacher had suggested he was the driver best suited to the role. But by the time Vettel arrived there, di Montezemolo had been ousted and that was really what pulled the rug from beneath him there. Although there were plenty of glorious Vettel days from 2015 to 2019, the world title remained forever elusive and Vettel's time there will be forever associated with his banging the steering wheel in frustration after having crashed out of the lead at Hockenheim 2018.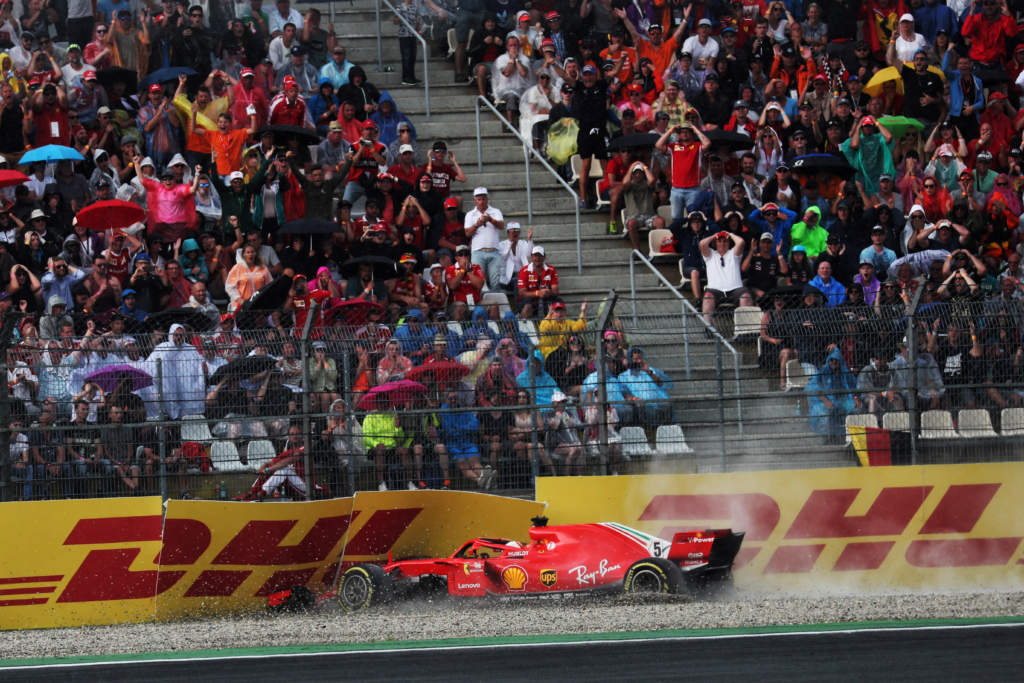 The Ferrari management never got behind Vettel in the way Red Bull had, always seemed to be challenging him to prove his worth to them.
When team boss of the time Maurizio Arrivabene – a man whom Vettel found very challenging – suggested that Vettel should concentrate on driving the car rather than directing the team, he demonstrated that he had completely misunderstood Vettel's greatest strength. And in undermining him, he was almost guaranteeing he wouldn't perform at his best.
Vettel was a delicate performer – both in what he needed from a car and the team. But when he got those he was superb.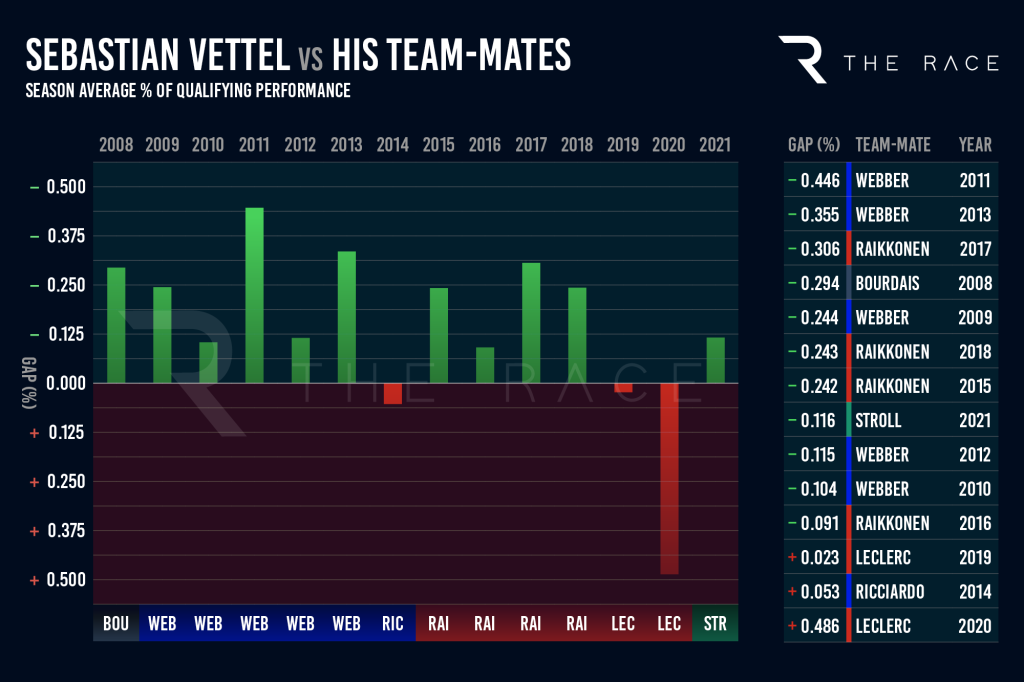 The recruitment of Charles Leclerc to Ferrari in 2019 was specifically intended to benchmark Vettel, as related to me by someone inside at the time. It sounded exactly the sort of approach guaranteed to undermine him. And it pretty much did, his final season in 2020 showing him as a sad shadow of his former self, but that ruthless feistiness was on full display against Leclerc in Brazil and Russia.
Although the Aston Martin has not been as competitive as everyone involved hoped, it has at least allowed him to show that he could still perform and that 2020 was the outlier, not a trend. His podiums last year at Baku and Hungary (the latter stricken from the record books) were from the top drawer.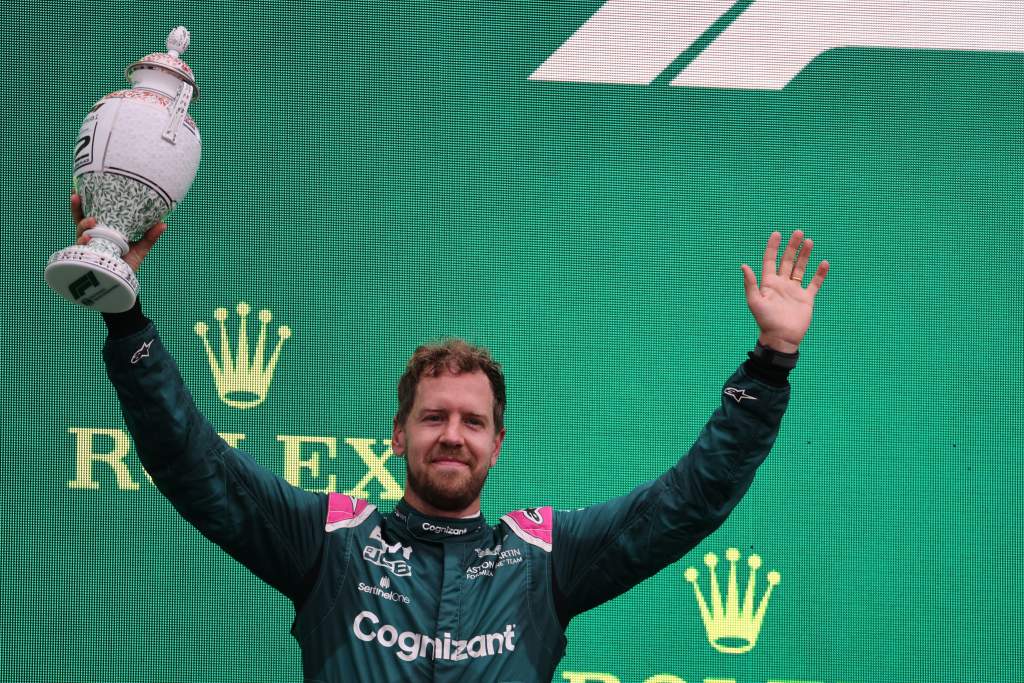 But by now, as he grew up, Vettel's horizons had widened. Fatherhood had perhaps given him a greater perspective, or maybe just that natural curiosity of why things are as they are, why can't they be better, had led him to campaign. For the environment, for equality, both racial and gender, social justice. He's braved the accusations of hypocrisy in his environmental campaigns, something he acknowledged on his BBC Question Time appearance a few months ago. He was superbly articulate and visionary in that appearance but it did become difficult in that moment to imagine him continuing his career in F1 for very much longer.
A unique character, a great man, he will excel at whatever he does next.