Sebastian Vettel shocked Formula 1 by announcing that he will retire at the end of the 2022 season on the Thursday of the Hungarian Grand Prix.
The four-time world champion is undeniably one of the best drivers to have graced F1, and sits near the top of many of the championship's records – even if the question of whether more could have been achieved at Ferrari will linger on.
So, what impact will his retirement have, and what legacy will he leave? We asked our writers for their opinions.
A major loss that one driver alone can't replace
Scott Mitchell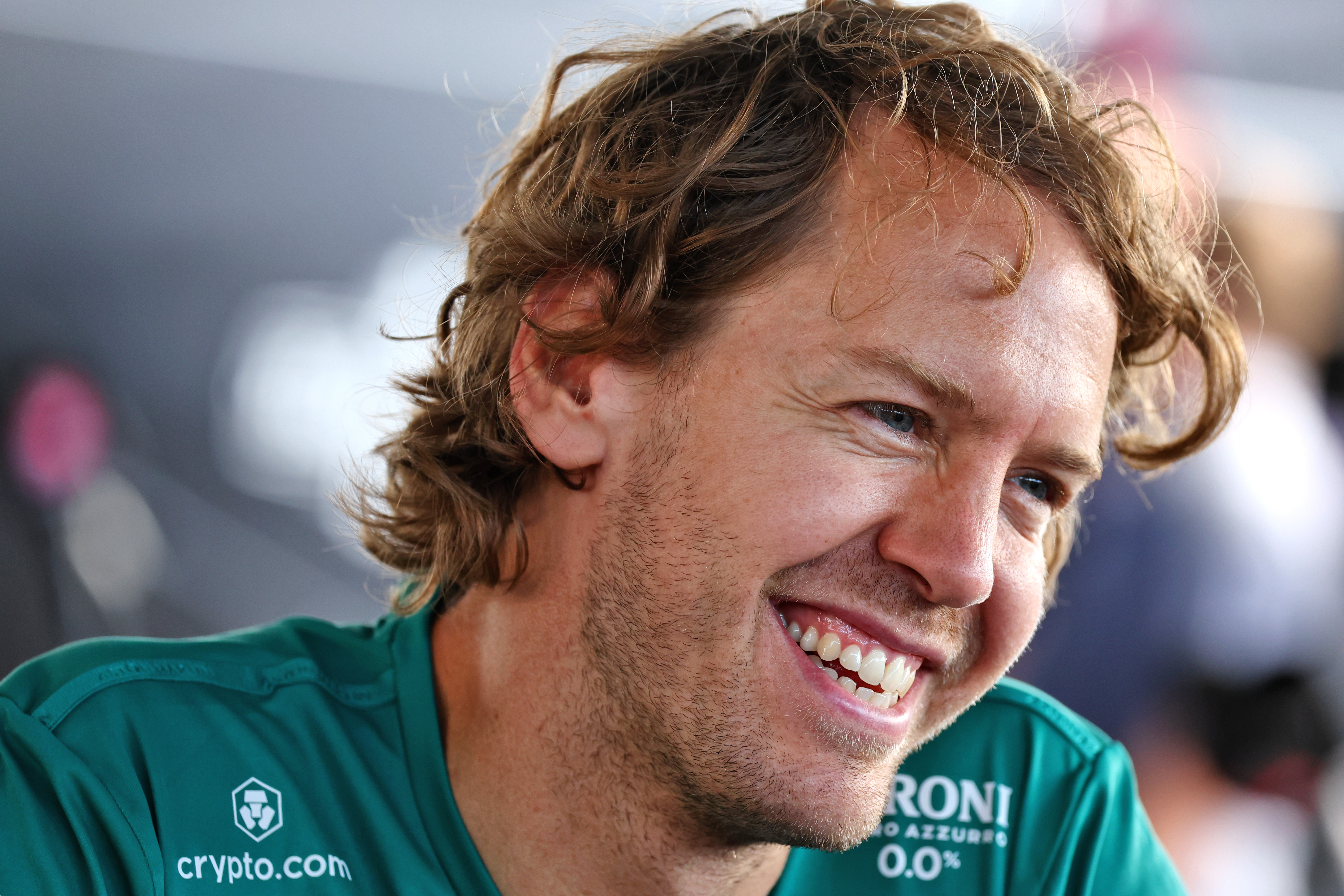 Early in the season, Vettel's retirement looked quite likely, then seemed as though it could be put off during a brief improvement in Aston Martin's form. But it has dipped again. And ultimately Vettel has decided that continuing in F1 (at least not with Aston Martin) is not worth what it would cost his personal life.
He deserves only respect for this. Still, we can only lament it in F1 terms. For Vettel's retirement is a major loss.
Even if he is no longer the force he used to be as a driver (and we can't be 100% sure because of the uncompetitiveness of the Aston Martin) he still brought a great deal to F1.
That obviously shifted towards a greater off-track focus in recent years. Now, just as he was finding his voice in a consistent and strong way, Vettel's going.
It's a huge loss to F1 and not something a single driver will be able to replace. Vettel had a rare mix of sporting pedigree, personal gravitas and genuine enthusiasm for the causes he pursued.
Vettel may no longer have been part of the absolute elite but the grid is still weaker without him. And the F1 community will be a poorer place for his absence.
Aston Martin form made it a near-formality
Mark Hughes
It's the perfect time for Vettel to stop.
He has said he feels increasingly conflicted by his part in F1 and his environmental campaigning, and while the Aston Martin time has not been as competitive as was hoped it has at least enabled him to demonstrate that he is still fully capable of world-class performances following that dire final season at Ferrari.
Had Aston looked like it was progressing towards a winning level of performance, his competitive instincts would surely have pushed him towards reaping the rewards of the work put in so far.
But the disappointment in the latest upgrade of the car came at just the time he needed – for the sake of the team – to be making a decision, and it's made this outcome almost a formality.
Career deserves a better ending than recent decline
Glenn Freeman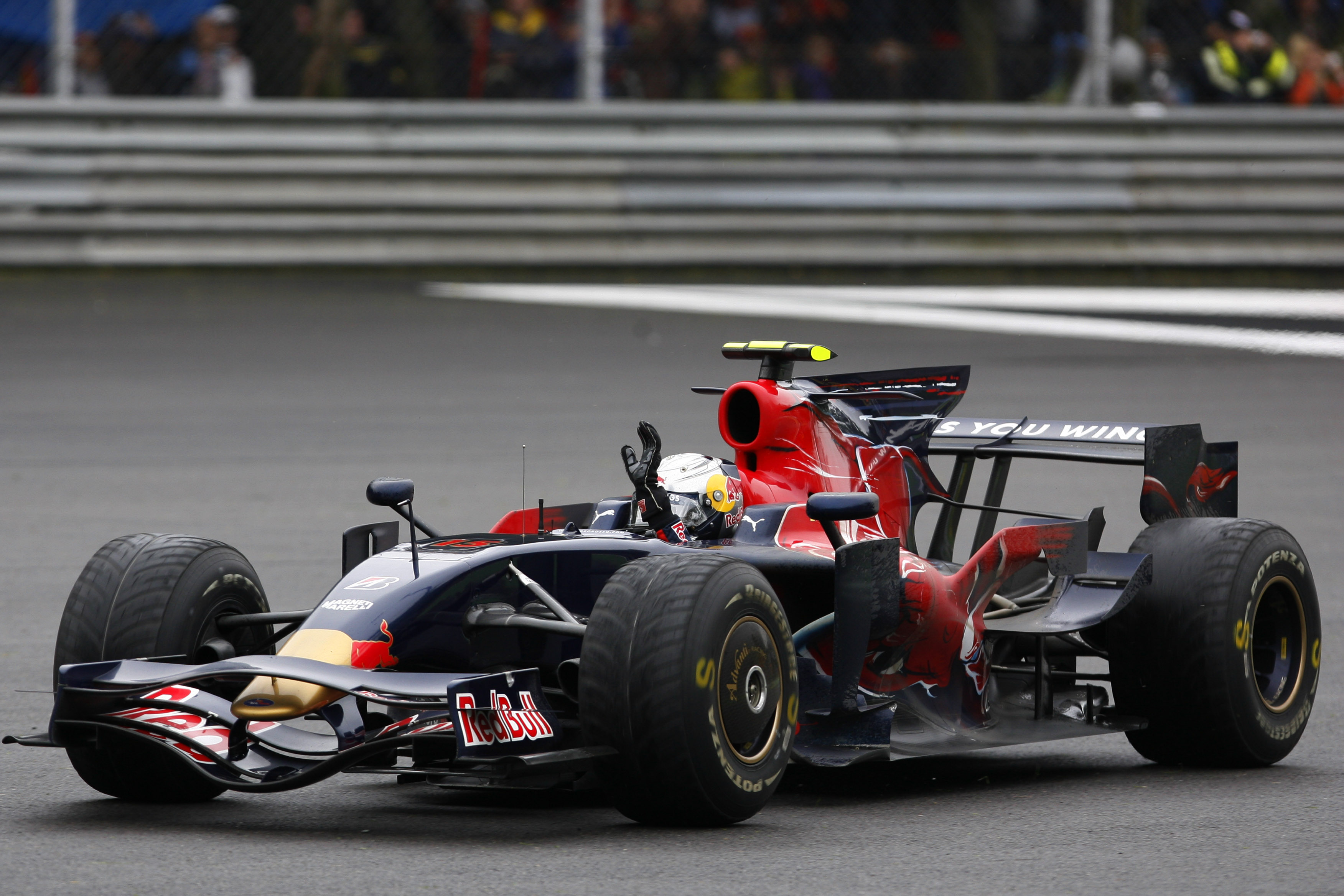 Over time, the memories of Sebastian Vettel's career will be whittled down to the peak years with Red Bull, plus his Ayrton Senna-esque first victory in the rain for Toro Rosso.
No-one will really dwell on the decline in his final years as an F1 driver. But as we take in the news of his retirement right now, those are the most recent memories. And for a career that will be remembered overall as one of an F1 great, it's not been a fitting ending.
Regardless of if you want to blame it on the cars he's driven, or Vettel himself, a four-time world champion's career deserves a better ending than he's had over the last three years. He was stuck with a dreadful Ferrari when he already knew he was being replaced in 2020, and Aston Martin hasn't lived up to its hype either this year or last. That's a real shame.
Hopefully he enjoys his remaining races as an F1 driver, and either Aston Martin finds something to make its car click post-summer break, or we get a topsy-turvy race or two where Vettel gets a chance to register one last high point before he bows out.
A far more graceful exit than it could've been
Valentin Khorounzhiy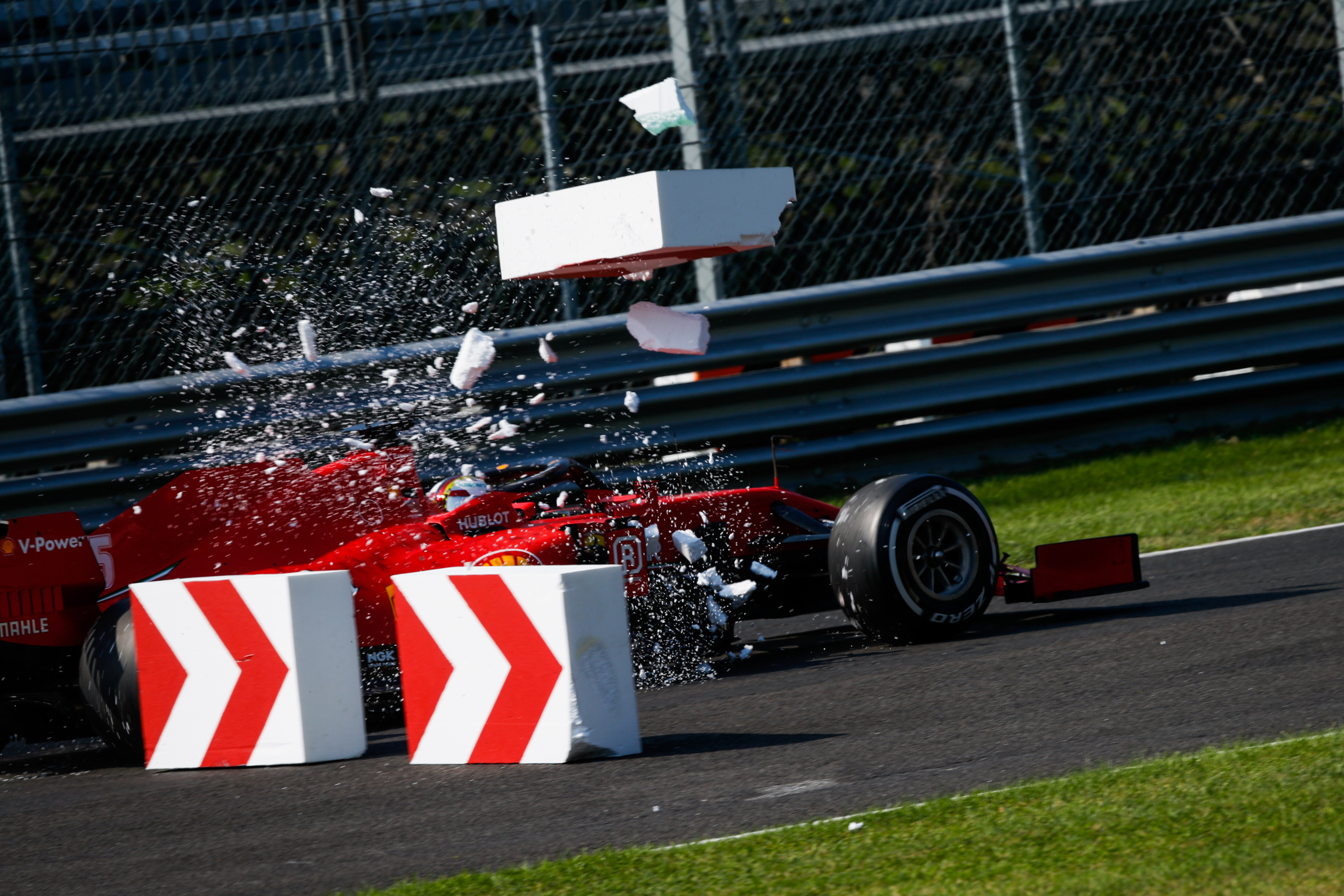 There was a real possibility that Sebastian Vettel's F1 career would end when he was deemed surplus to requirements by Ferrari, conclusively beaten by the Scuderia's new chosen one and cutting an increasingly sardonic figure in various media appearances.
And truthfully, we cannot be certain that Vettel has really been 'rejuvenated' driving the lower-midfield Aston these past two years. That is certainly the popular way to look at it, but Lance Stroll is not the same level of yardstick as Charles Leclerc.
Yet Vettel's off-track transformation – perhaps you could even call it evolution – in that span has been unmistakeable. And leaving now as an increasingly public force for good, in both for his GPDA role and ecological pursuits, as well as Aston's 'top dog' instead of a former great effectively broken by Ferrari, is a much preferred outcome.
Could he have stuck around for longer? Sure. But Vettel's tone has given off an unmistakable impression that his wrestling with the 'hypocrisy' of still racing in F1 while being an eco-activist was a battle his F1 career was always going to lose.
Now is a fine enough time to admit defeat.
Parallels with Raikkonen's career
Ben Anderson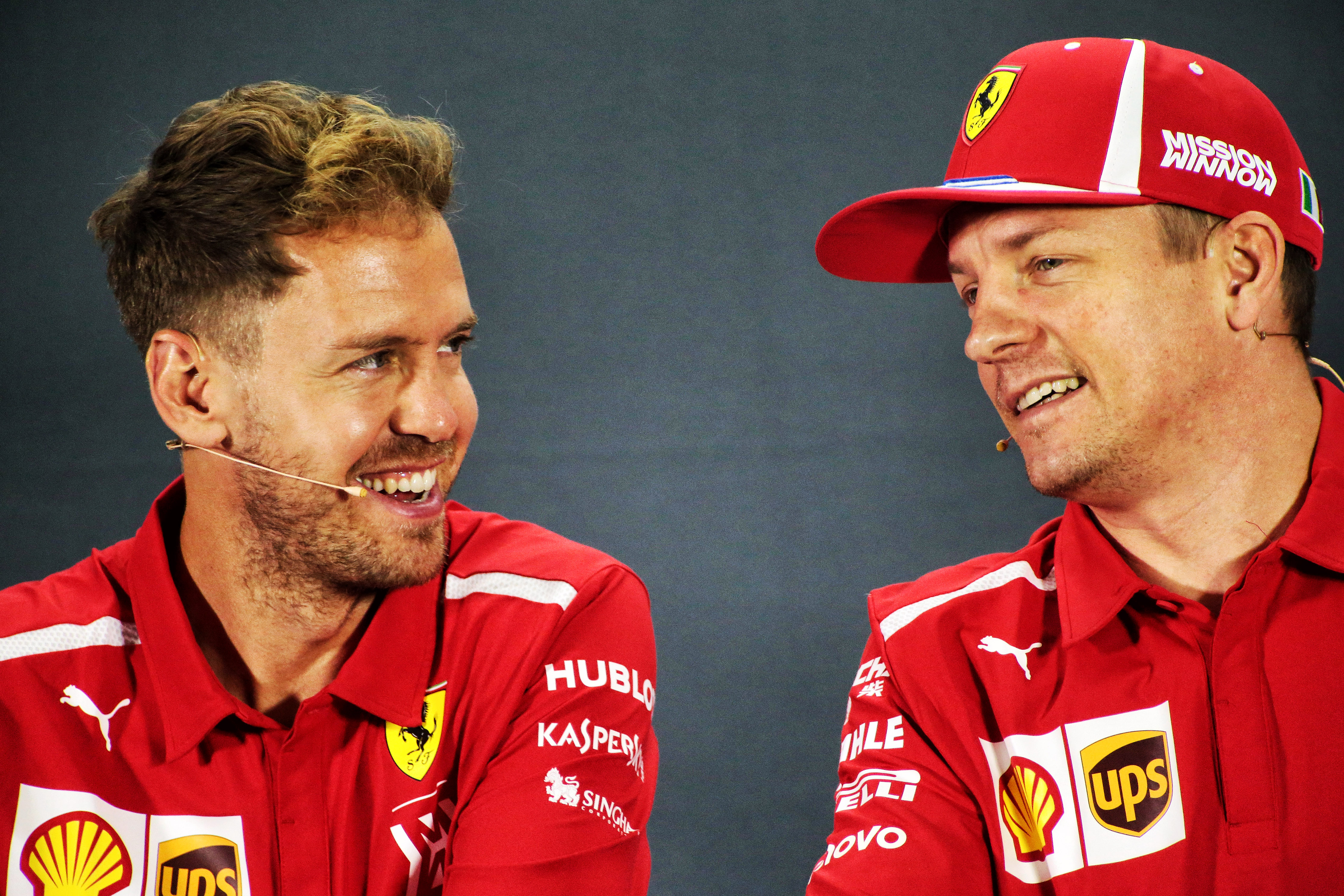 To my mind, Vettel's F1 career has followed a similar trajectory to Kimi Raikkonen's – only with more success at its peak and without the break in the middle that might have elongated it (unless this is that!).
Both arrived as super-talented youngsters, plugged into top teams very early on, peaked very early in their careers, then had a sort of slow downward grind while still racing in top teams, before a brief period of being midfield mercenaries, then retiring.
I wonder had Adrian Newey been able to achieve at mid-2000s McLaren what he managed with early-2010s Red Bull, would Raikkonen be a multiple world champion? Vettel plugged into a Red Bull team that was ready to win and absolutely made the most of it, breaking record after record until the hybrid era intervened.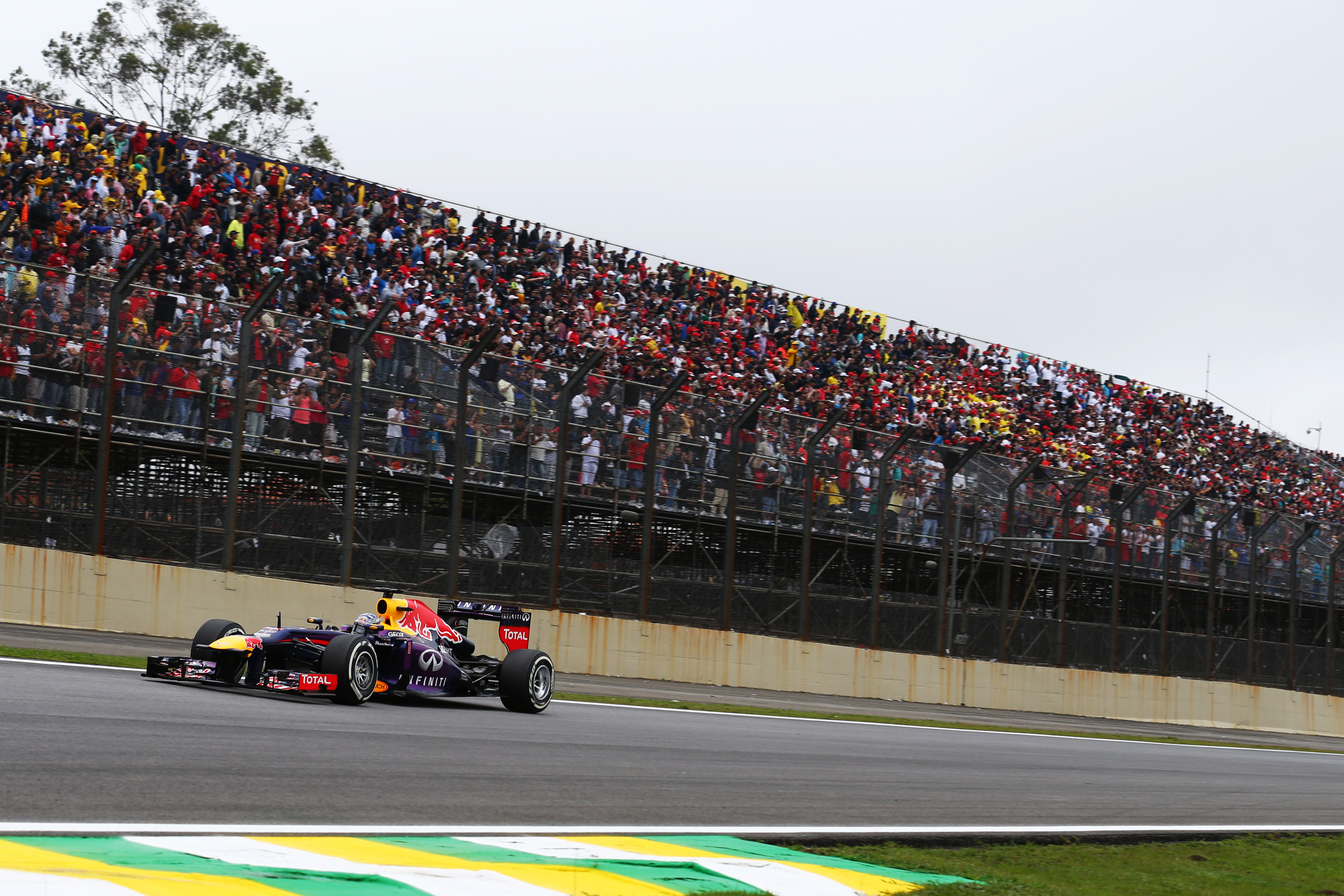 Vettel was never quite the same after that, though realising his childhood dream of racing for Ferrari distracted him for a while.
It was there of course that Vettel became quite friendly with Raikkonen – perhaps a little too comfortable with each other for Ferrari's liking – but it struck me then how similar they were, both in terms of personal outlook and technique: people who disliked F1's fame traps, valued their own time and privacy; stunning drivers in the right car, but a bit limited when the engineering wasn't quite on point or to their specific taste.
Perhaps because of the career break, and thus his greater age, Raikkonen always seemed clearer that F1 was 'just a job' to him, and thus he could easily switch off. Eventually, he decided the financial reward of travelling around the world wasn't worth missing out on his family growing up.
Vettel, who has always been more obviously enthusiastic about F1 and being a driver within it, has now ultimately reached a similar conclusion. It's understandable in many ways. He's only 35, and has achieved so much to be proud of, but becoming a father changes you. Priorities change, and you realise some things are simply more important than racing around in circles year after year.
A great career with one missed opportunity
Jack Cozens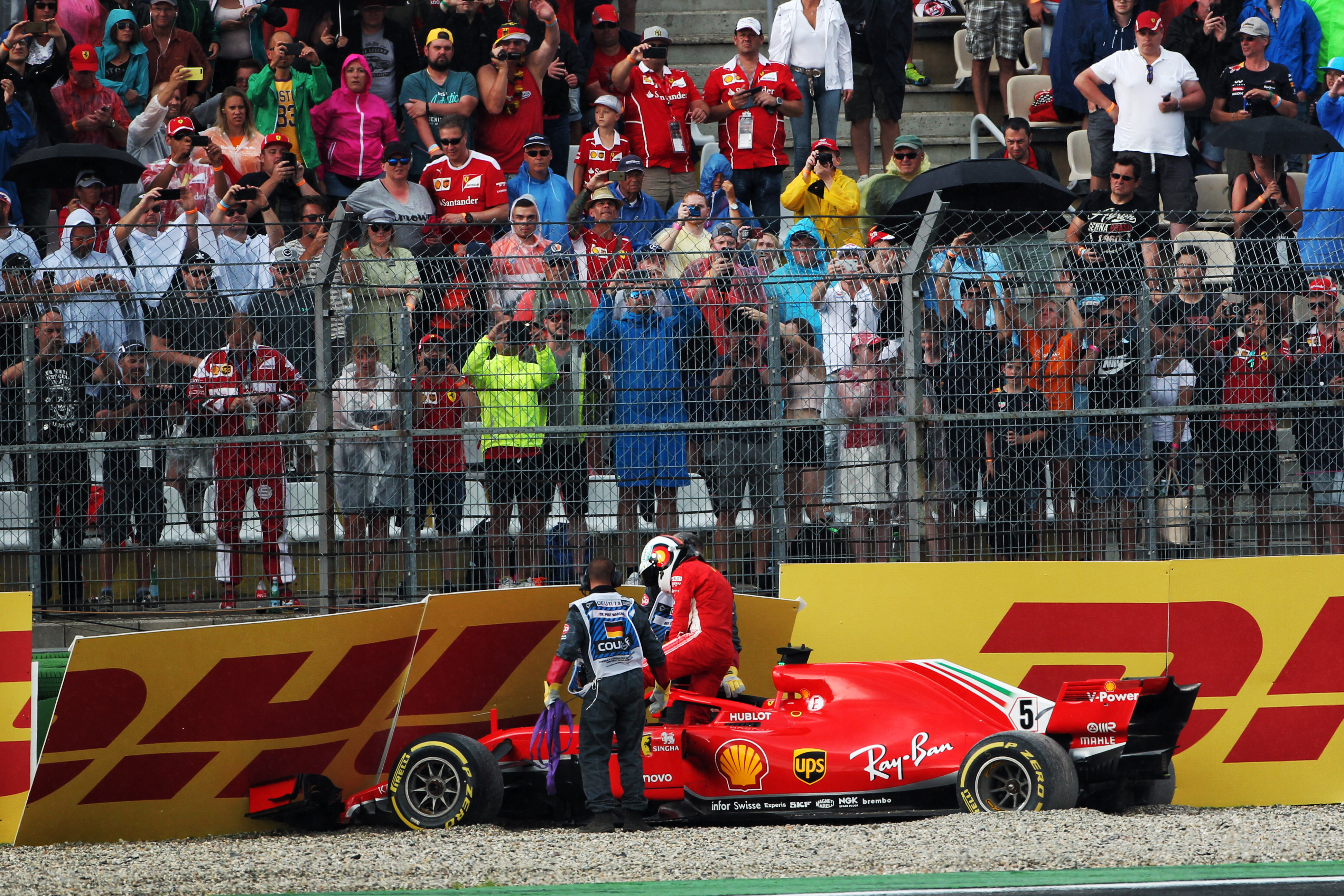 Sebastian Vettel's exit will leave F1 with a gaping hole to fill. For its latest generation of supporters, Vettel is the poster boy for change in a championship that still has great strides to make when it comes to sustainability and equality. For its established fanbase, it is losing one of the most successful drivers in its history.
His four titles – even during one of the strongest runs of driver-team dominance seen in F1, eclipsed only by the near-unbroken Lewis Hamilton-Mercedes combination that followed immediately afterwards – mark Vettel out as one of the greats. See also the 53 wins that put him third on that all-time list, or the 57 poles that put him fourth in that count.
And yet I can't help but feel he should have more. For all the great things Vettel has achieved on track, on watching his retirement video my mind couldn't help but immediately wander back to the image of his Ferrari stranded nose-first in the barrier as the rain arrived at Hockenheim in 2018. I have no doubt it will be the same for others, too.
Had he kept it on the road there, and gone on to win that year's title, would it have changed the course of F1 history? Various what ifs make it impossible to say with certainty but my suspicion is no; a sustained title challenge would only have taken Ferrari's focus further from a 2019 car that ultimately fell short of the Mercedes, and then there was the disaster that was the 2020 car.
But back to 2018, and the two disappointments that come with it: that Vettel and Ferrari couldn't go the distance against the other standout driver of the 2010s, Hamilton, and that it proved to be Vettel's last shot at a title yet was only four years ago. How quickly things have changed.
Vettel's career doesn't deserve to be – and surely won't be – defined by that missed chance, or the season he's experiencing with Aston Martin that will close it out.
It's just a shame there wasn't a Ferrari title to go with the four he earned at Red Bull – though the execution Ferrari and Charles Leclerc have managed so far this year perhaps mean Vettel's 2018 deserves to be painted in a more favourable light.
Aston promises haven't materialised
Gary Anderson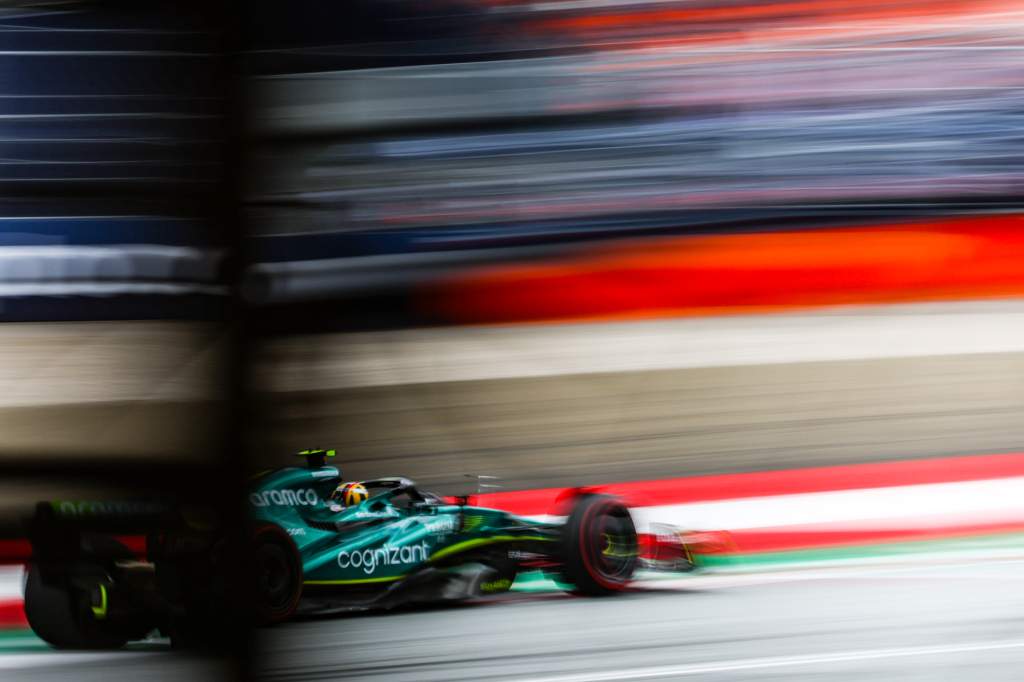 You have a relatively short period as a top F1 driver and the end has to come sometime. Four world championships is something to tell your grandkids about when they are sitting on your knee, but in reality it could have been so much more.
Vettel's Red Bull period was without doubt his finest. His Ferrari stint had glimmers of hope but unfortunately it was at a time when Ferrari was a bit hit-and-miss. Great on its day great but with too many off days. Some would say not much has changed.
He also got caught up in Charles Leclerc coming of age. Having gone through that at Red Bull in 2014 with Daniel Ricciardo he didn't want to relive history. So moving to Aston Martin after Ferrari decided it no longer needed him was in reality his only opportunity.
Aston Martin was being built up out of the remnants of a team that had punched above its weight for many years and many different owners. Unfortunately, the promises made to him have not come to fruition.
Over the last two seasons, he has given it a good shot but doesn't want to drive around for another season fighting tooth and nail for a mid-teens result. And that's what would be ahead of him.
With no other openings in a competitive team, the time is right to retire. He has made a good living, so won't be forced to look at the out-of-date section in his local supermarket for supplies! And we all know he has other things in life that have taken priority.
He can now express himself on how to tackle climate change, etc. without upsetting the F1 community too much and he might just be able to make a valuable contribution to Mick Schumacher's future F1 career.