Retiring Aston Martin Formula 1 driver Sebastian Vettel has indicated that his preference would be for Mick Schumacher to take his seat for 2023.
Vettel formed a great friendship with Mick's father Michael in the early days of his F1 career and has been a strong supporter and mentor figure to the younger Schumacher as he rose through the ranks.
Schumacher, a Ferrari protege and Formula 2 and European Formula 3 champion, is in his second season as an F1 driver, competing for American outfit Haas.
His future with the team had been placed into question during a difficult start to 2022, and while he's bounced back since then, he has no Haas deal in place for 2023, unlike team-mate Magnussen.
Vettel informed Aston Martin of his decision on Wednesday and indicated on Thursday he'd had a short discussion with team owner Lawrence Stroll over the future of the seat, when asked about whether he'd like to see Schumacher replace him.
"Well, obviously, I spoke to Lawrence yesterday and told him that I'm not going to continue," Vettel said. "We did have a very, very brief chat about what might be next.
"I do have my opinion.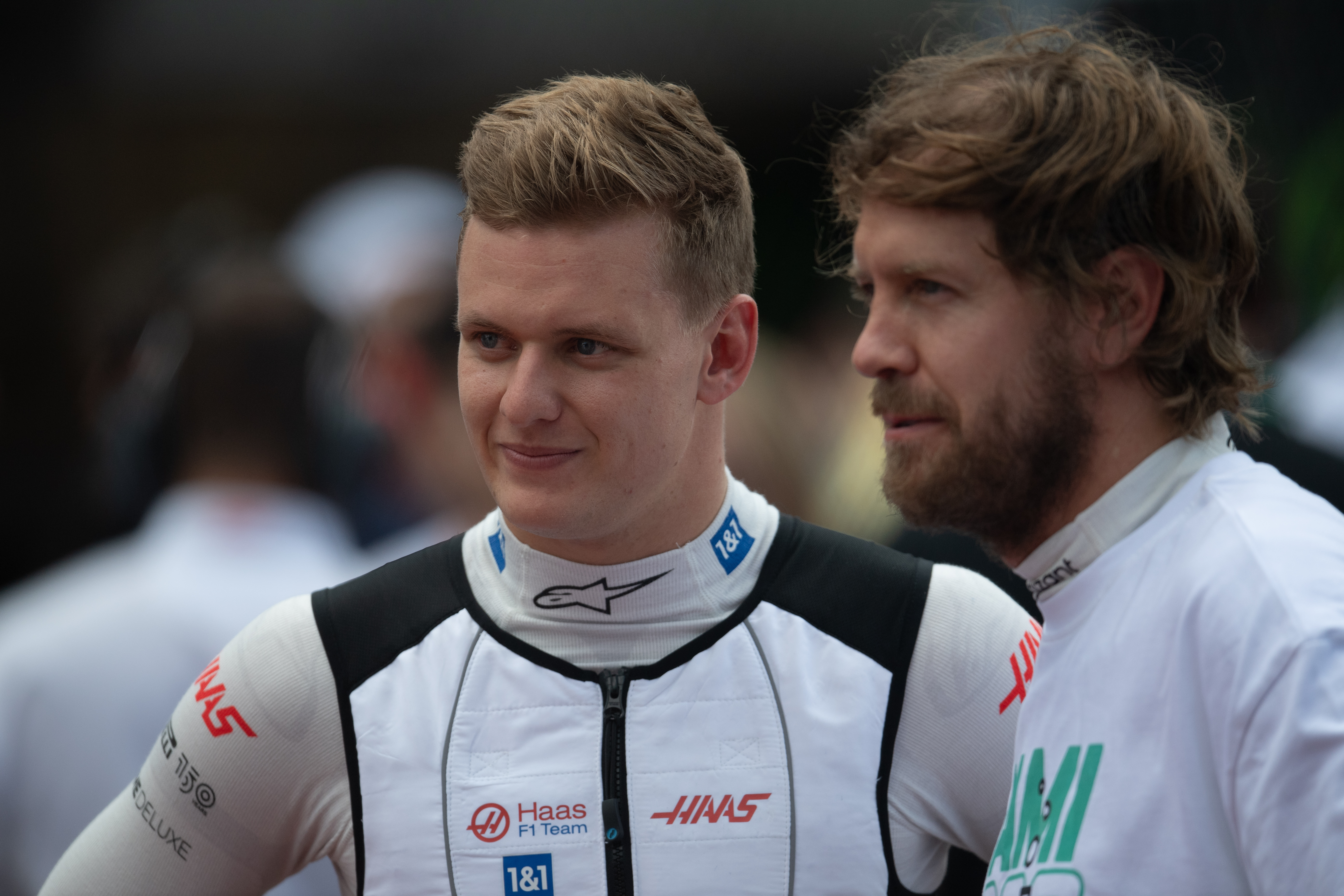 "I think very highly of Mick. I'm not entirely objective because I'm very close to him. But I do think he's a great driver and is a learner. He keeps learning when others stall or stop making progress. He does have qualities but he's also very young still, he doesn't have a lot of experience.
"I don't know, it's not my decision. If I'm asked I will give my opinion and not hold back. But in the end, the team will have to make that decision."
When asked about Vettel's comments, Schumacher said: "Obviously I think there's lots to here [at Haas]. So that's where my focus lies at the moment. And in terms of the future, we'll see."
He stressed "I never say never" when pushed on whether he was ruling out a 2023 move to Aston.
"My focus is right now with Haas."
Asked whether he had anything agreed already with either Haas or his benefactors at Ferrari, he said: "Ferrari is obviously full, and here is not. What happens, we will see, again if there's anything that we have a feeling that we need to share, we'll share it in the right moment.
Schumacher is seen as a credible option for Aston, although he is relatively inexperienced compared to other speculated targets like Fernando Alonso and Daniel Ricciardo.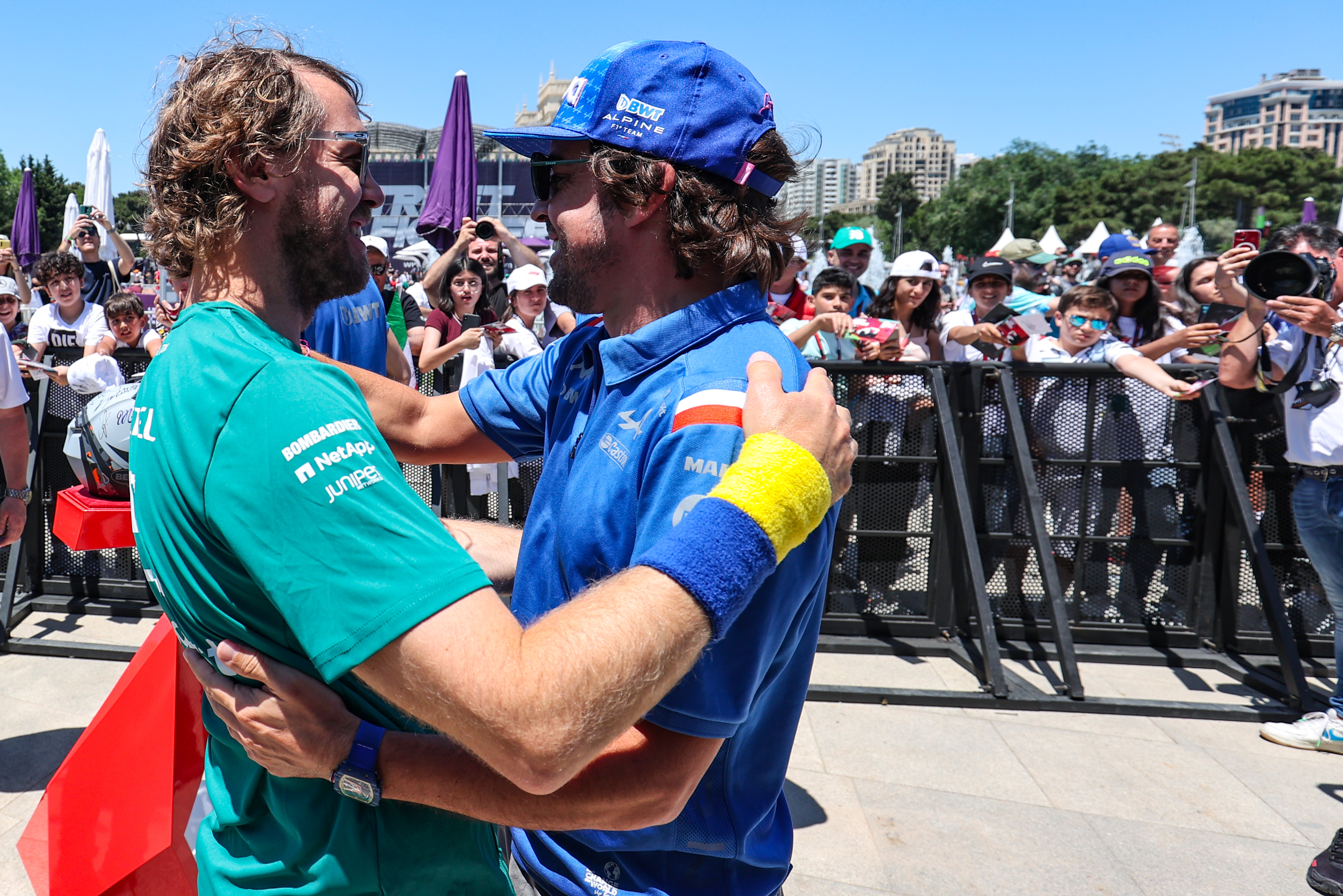 Alonso said on Thursday that "all teams are an option as long as they don't have two drivers signed" when asked about the Aston Martin seat, but stressed his priority was staying with Alpine.
Asked whether the Vettel decision made 2023 negotiations more difficult on his side, he said: "Not for me."
Ricciardo, in the meantime, reiterated his commitment to seeing out his current three-year McLaren deal, which runs out at the end of 2023.
"Did you hear any of my interviews last week?' he asked Sky Sports commentator David Croft when quizzed about a potential Aston switch. "It's nothing against that – as I said last week, my future is clear and it's here [at McLaren]."
Also asked the question in the same press conference was Williams driver Alex Albon, who is not confirmed at the team beyond 2022 and who left the door quite open to Aston with his answer. "Aston Martin is a great team, clearly expanding as a team as well, but the focus right now has to be on this year and we'll leave it at that," he said.