Sebastian Vettel's appearance on the British television programme Question Time, a topical debate show, was a huge departure from his typical Formula 1 media appearances.
The four-time world champion didn't escape F1 entirely – fielding a blunt question about whether his participation in F1 while championing environmental causes makes him a hypocrite with an equally blunt answer: "It does."
Though disarmingly effective and part of an answer that turned studio audience laughter into applause, this barely scratches the surface of Vettel's calm, impressive performance.
Sat alongside two members of Parliament, an economist and a comedian/writer, Vettel was obviously not daunted by the prospect of facing unknown audience questions in his second language.
We've picked out some of Vettel's most interesting comments on four very different topics, far from the usual scrutiny he faces about his F1 future, qualifying eliminations or set-up changes.
On the UK's cost of living crisis…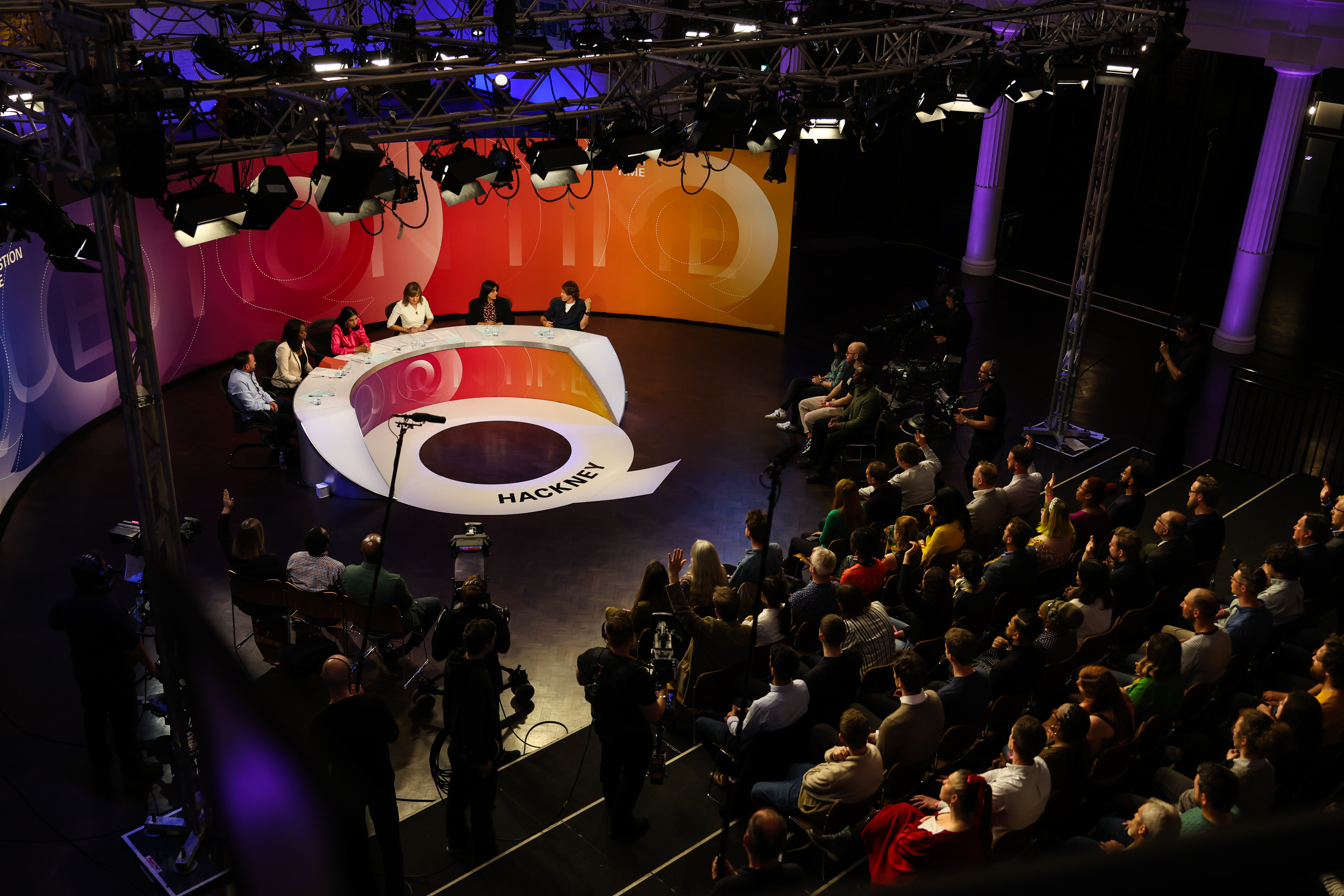 There's exactly the same debate in Germany, certainly the latest developments in Ukraine have sparked a lot of talk because the energy prices have gone up and therefore people have less money in their pockets.
That's very clear and easy to understand. Now it's 'what do you do with it and how do you fix it?'. I think it's a bit of a bigger picture thing.
Actions should have been taken a long time ago, and it shouldn't depend on prices any country doesn't dictate.
Certain things have been mentioned like 'how do we source our energy, where do we get our energy from?'. It's similar in the UK, you have a mixture of gas, coal and oil, and it's the same with Germany which is obviously very dependent on Russia.
And now we're in trouble. Is there going to be an embargo, how do we go forward, and what do we do if Russia turns the tap off?
But the truth is we should have tackled these dangers and threats a long time ago. We shouldn't be as dependent, we have to shift into the next gear.
Not just for the reason of becoming independent, to look after these households we mention, but to make sure we live on a planet that is enjoyable tomorrow as it is today.
On Brexit…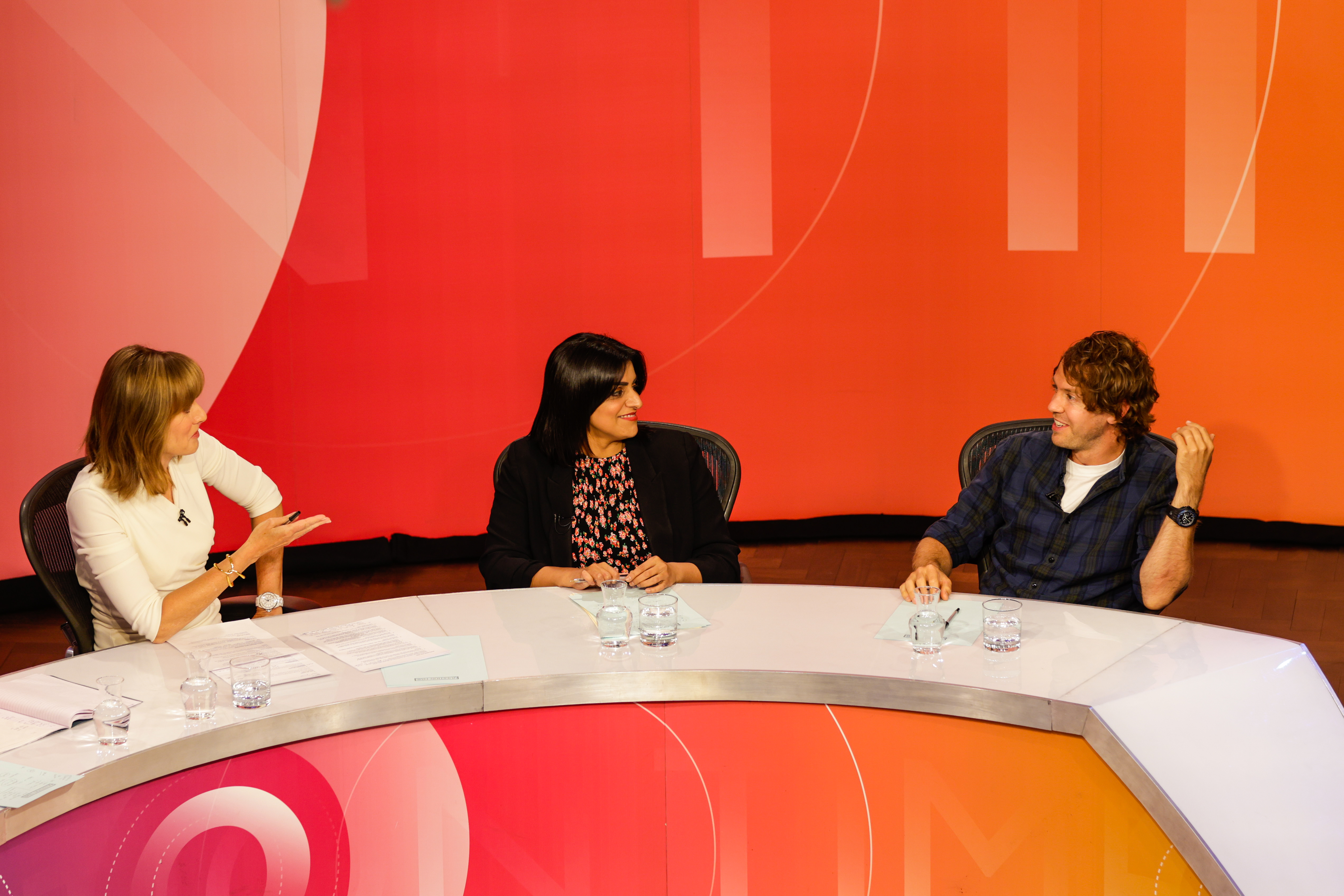 Sometimes I'm sitting and generally interested and sometimes I'm sitting thinking you're missing the bigger picture. Speaking about the energy costs earlier, the bigger picture is clear: the future is not sustainable to pump oil, gas – the solution is you have to do the shift moving forward.
There was a push. Three little words, 'Get Brexit done'. These are the consequences you deal with now.
What I can see is looking at the size of problems that are ahead of us on so many levels, whether it's the environment, social justice, we need to do this together, we will not pull this off, one of us.
That's where I don't understand the push for Brexit, 'we will take care of ourselves and everything will be great'.
Now you're in this mess, you have to deal with it.
On Finland joining NATO for protection from Russia…
I know a lot of Finnish people and Finland has a long border with Russia, Finland has been at war with Russia a long time ago. I can completely see the need for protection. You want to be protected – the playground analogy is good, have as many kids speak up for you as possible.
We can question now what brought us into this mess and who's at fault, and should we have seen the signs earlier. But one thing we mustn't forget is Ukrainian people are suffering today, tomorrow and probably for a long time.
And hearing first-hand from some of the families from Ukraine and trying to move from Ukraine, I cannot imagine the suffering because it's something that I cannot relate to.
Firstly, we have to take care of Ukraine. There's been a long and heated debate in Germany about whether we supply weapons or not. It turned out yes and Germany is supplying weapons.
But it might escalate now, it might tomorrow, you don't know what Putin is going to do. That's the sort of uncertainty. But big picture, we have to do anything we can to stop him and help the people who feel threatened or are suffering.
On the UK government's Partygate scandal…
When you're in that position there's certain things you just can't pull off. It is the prime minister who made the law, then breaks the law.
I'm just thinking, I'm a father of three kids, and if I'm trying to explain something to them, something I think is really important on how to behave, and I do the exact opposite, what do you think they'll do? I'm the least credible person.
We all do mistakes. But there's just certain things that come with office or with that job, that you can't do…