Formula 1 is in the same phase as many motorsport championships right now: fighting to guarantee the safety of those aboard its travelling circus while also ensuring it presents a product that is going to satisfy fan demand when it returns.
Obviously that presents difficulties, particularly because in this initial new calendar phase it has been forced into double-headers at the same venue – which presents the issue of potentially repeating the same spectacle on consecutive weekends.
That could wear thin quickly once the initial excitement over F1's return fades, although my colleague Edd Straw has argued there may be more variation across those 'repeat' races than you might expect.
An obvious way to keep people interested is to switch up the format of the weekend, and the most popular (or unpopular if you're a traditionalist F1 fan!) solution there is the idea of reversed-grid races. But that quickly hit obstacles that look insurmountable for now.
However, that's not F1's only option for mixing things up with its format. To do that in a different way, it could go back to the future…
A 5.8-litre naturally aspirated V8. Lug nuts. NASCAR may not always come across as the height of motorsport pioneering, but the series may just have recently stumbled upon a concept that could help F1 with its format conundrum.
Beginning the theme of NASCAR taking a leading role at the moment, it was the first major international race series to return to action – on May 17. It started by racing twice at Darlington and twice at Charlotte, both tracks close to most NASCAR teams' headquarters, to keep travelling to a minimum. And of course, no fans were allowed.
While I committed to the opinion that it was too soon to return to action from a safety standpoint, NASCAR seems to have done a fantastic job in protecting those attending its races. There have been a few lapses in health and safety – including in social distancing practices – but so far NASCAR's approach looks successful.
While protecting people at its circuits will always be the most laudable thing NASCAR has done since its return, it has succeeded in the sporting arena, too.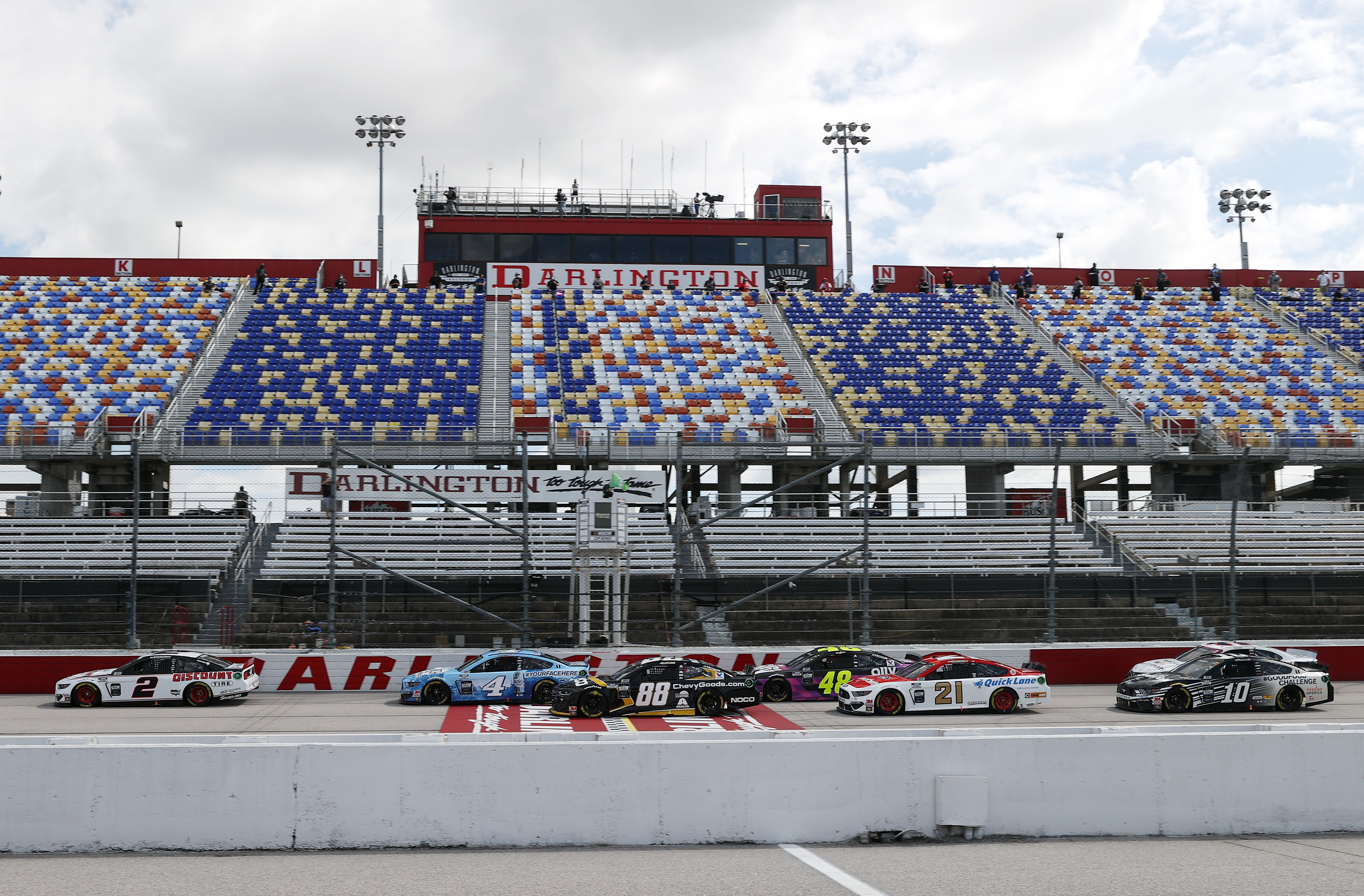 The biggest thing NASCAR did to create an exciting on-track spectacle was to abolish practice, and at many races qualifying too.
At Darlington when the teams rolled onto the track for the race start, some of the rookie drivers had never driven a lap there in any series, let alone raced there in NASCAR's top tier.
There was a draw system to set the starting grid but it was based on championship points from the four rounds held prior to the pandemic – the top 12 in the car owners' standings picked from positions 1-12 and so on down the field.
Then just like that, racing was on.
"I feel like NASCAR struck gold with these formats. We've seen some of the best racing we've ever seen in NASCAR" :: Brad Keselowski
Many, many drivers were out of position in the starting order relative to their raw pace. Strict rules on passing technical inspection also caught out reigning champion Kyle Busch for that first race, so he was forced to start at the back as well.
The lack of practice meant that each pitstop was crucial as teams jostled to improve the set-up of their cars, having not been able to do that in a practice session.
It created a fantastic race, won by Kevin Harvick, and the races since have followed the same formula. And each one has been exciting in its own way.
Brad Keselowski – the Penske driver who won the 2012 Cup championship – has been one of the biggest supporters of the format change and has regularly asserted his view that he hopes NASCAR sticks with it in the future.
That may be influenced by his run of four top-10 finishes – but he's not the only driver to back the change, and spoke about it again following his win at Bristol last Sunday.
"Mistakes make for great racing," said Keselowski. "When you watch rookies run at some of these tracks, it's a lot of fun. You look at the lower-tiered series: they're some of the most fun races to watch because the drivers make a lot of mistakes, that creates a lot of action.
"Sometimes when you get to the Cup level, whether it's the set-up, drivers' experience, you don't see a lot of mistakes. People misinterpret that as the cars are really easy to drive. It's really just the opposite of that. These guys are pros, really good.
"For whatever reason, whether it's not having a chance to work on the cars, practice, the drivers not getting those experiences, we're seeing more mistakes with this format, this style of racing, the no-practice type stuff.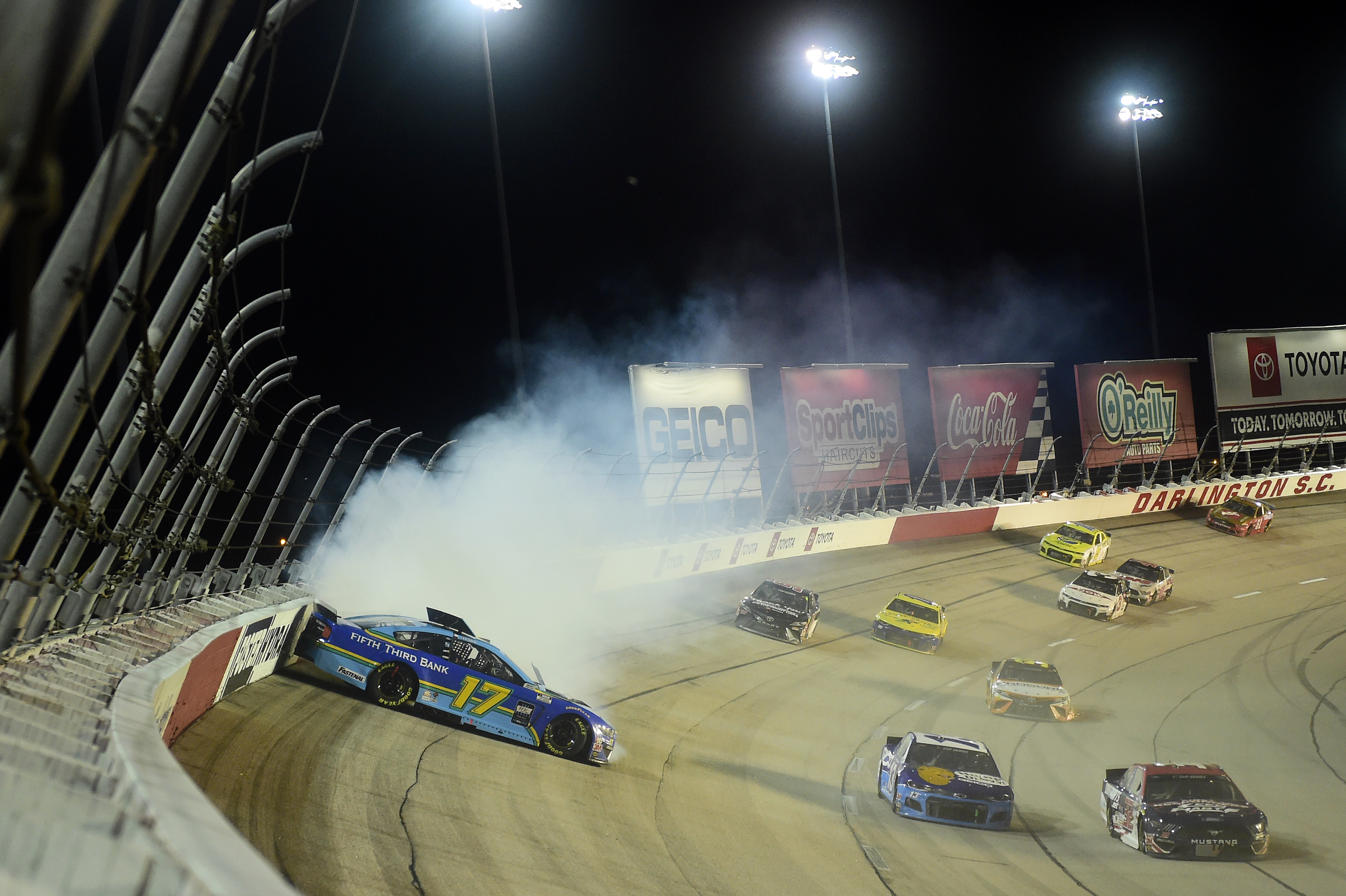 "I don't think that's a bad thing. I think that makes for better racing in a lot of different ways. So I hope we keep it up.
"I said earlier this week that I feel like NASCAR struck gold with these formats. I stand by that. These are great formats. We've seen some of the best racing we've ever seen in NASCAR accordingly.
"I'm not just saying that because I'm in Victory Lane [at Bristol]. I think a lot of people would say this was a tremendous race, and I hope they enjoyed it."
There are obviously hurdles for F1 to leap over with regard to a similar strategy.
Firstly, it would raise the objection over F1's newcomers – like Nicholas Latifi this year – having to make their race debuts at tracks where they hadn't had any practice in the car at all.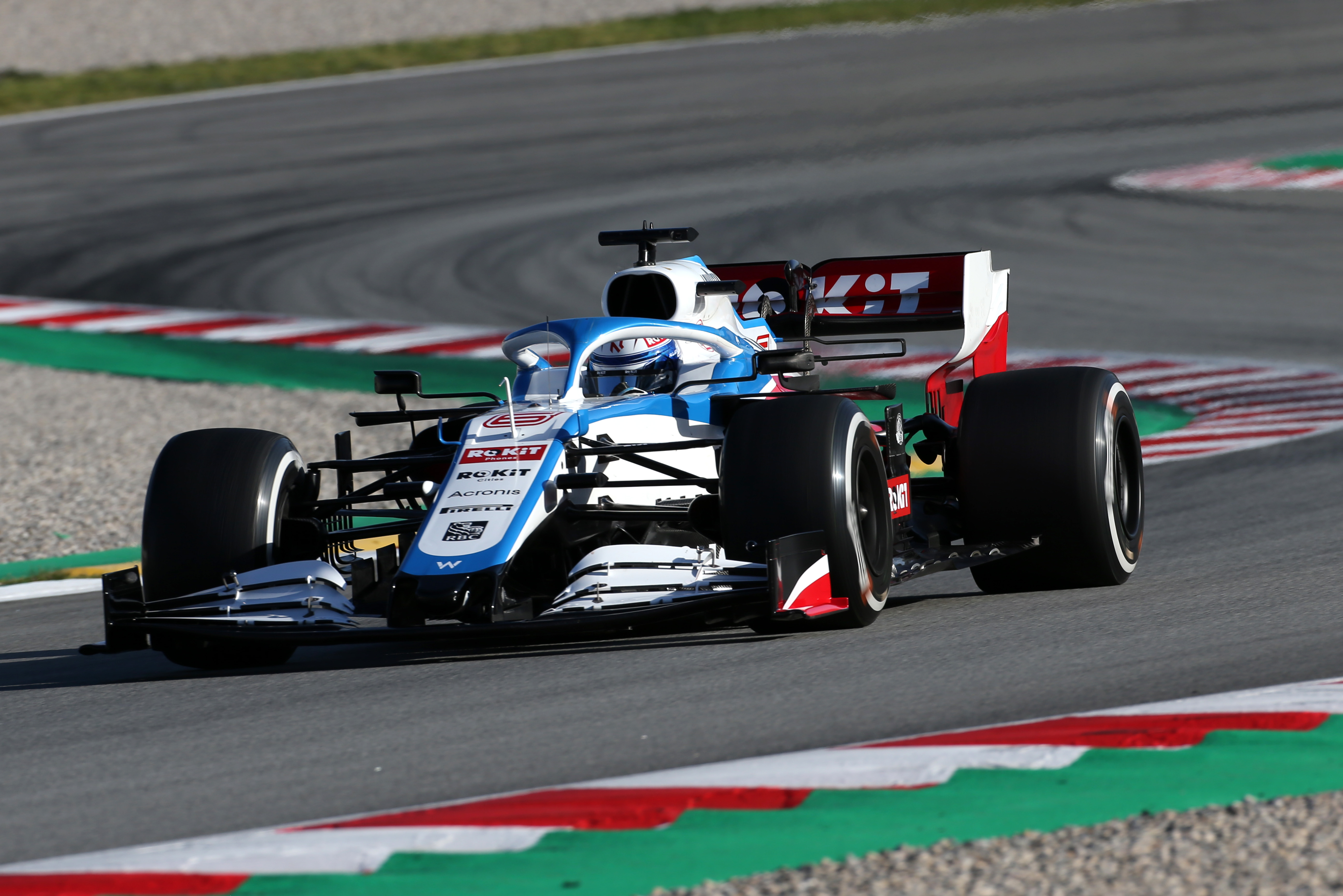 But I don't personally subscribe to that being an issue, because so much simulation can be done prior to reaching the track, and also should we not expect these multi-million pound drivers and teams to be able to produce a safe car and drive it accordingly? Things can go wrong with cars at any race at any time.
However, a 30-minute warm-up could ease the pain, making sure the all important 'systems' are all working and up to speed. Then go.
How nice would it be to see actual significant changes being made to car set-up in an F1 race again? Gamble to make changes and lose two or more seconds in the pits with a wing adjustment, or leave the ill-handling car out on track and try to alleviate the deficit?
Prove that the F1 teams and drivers are the best in the world by seeing just how good they can make a car after just a 30-minute session. Create some intrigue.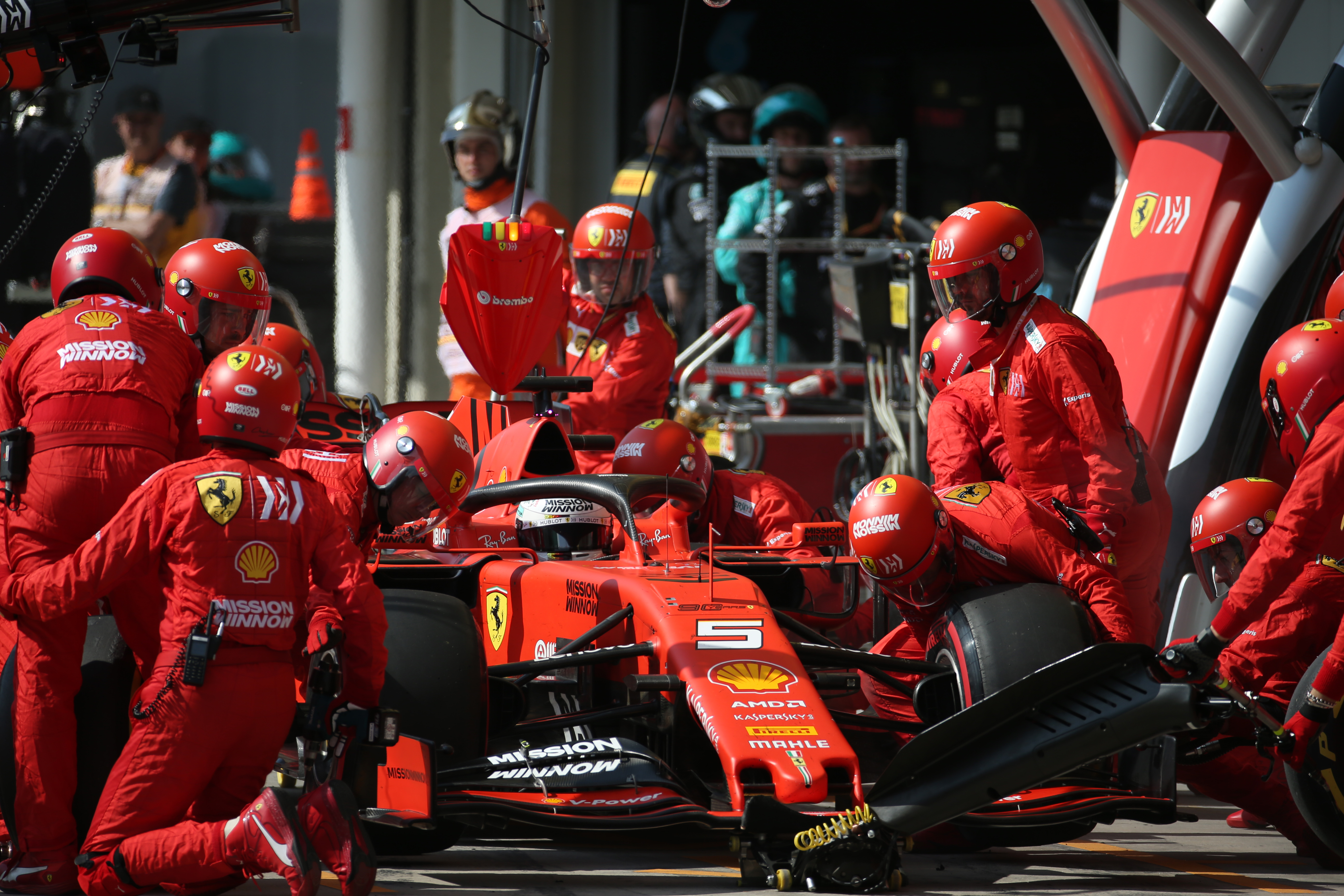 So much of recent Formula 1 has been about qualifying and the start of the race. It's not always the case, but a different format that would mean real, significant in-race changes to the cars has not been seen for a long time. It would allow us to witness the prowess of the engineering behind the cars – currently all done behind the scenes between sessions rather than live within the race itself.
I obviously can't see F1 going for a no-practice policy. But as much as NASCAR was criticised by some for how soon it returned to action, it has so far kept its teams safe and helped many pay their bills by returning when it did. And its race format also provides food for thought for other championships out there – not limited to F1 – looking to spice things up when the deck is stacked against you.