Red Bull's takeover of the Honda Formula 1 engine means it will manage its own engine project for the first time – but what will it be called?
F1 history has plenty of examples of engines not being called what they really are, and the-engine-formerly-known-as-Honda will join that list in 2022.
Red Bull has not quite completed its deal to carry over Honda's power unit but it is expected to do so soon.
It will boost its own technical capabilities and contract help from a third party to maintain the V6 turbo-hybrid and have a 'Red Bull' engine for the first time.
A Red Bull-powered Red Bull seems unlikely as a naming route, though. Here, we have a look at what the engine could be called – including creative interpretations of similar situations from F1's past, and more realistic propositions.
GET RANDOM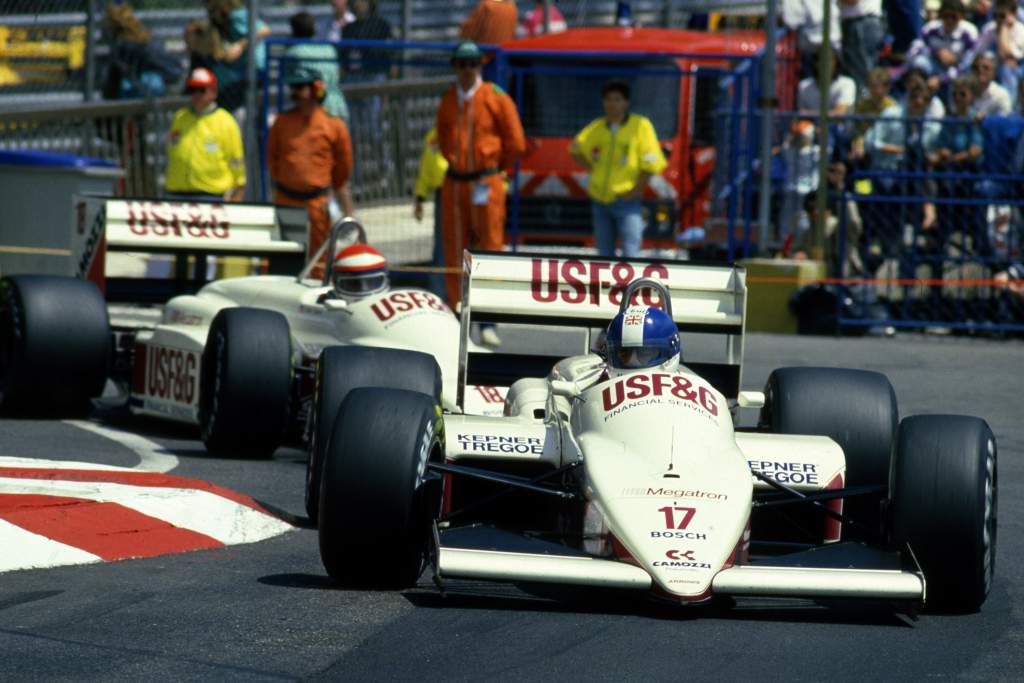 Some of the most memorable engine names in history are names that actually mean absolutely nothing: continuation projects that created their own story with a completely different identity.
Arguably the closest example to Honda's situation is the Megatron continuation project, which took over BMW M12 engines when the German manufacturer withdrew at the end of 1986.
Arrows did a deal to continue using the engines in its own subsidiary's name, with maintenance help from a third party. The parallels are quite clear.
It's hard to see Red Bull reviving the Megatron name, or something similar. But maybe we can hope.
Maybe an Asiatech-style name could produce a modern classic?
The title of that programme – which took over the ex-works Peugeot engines and briefly had ambitions to grow into a team in its own right – stemmed from the company's Asian investment and a desire to tap into that market.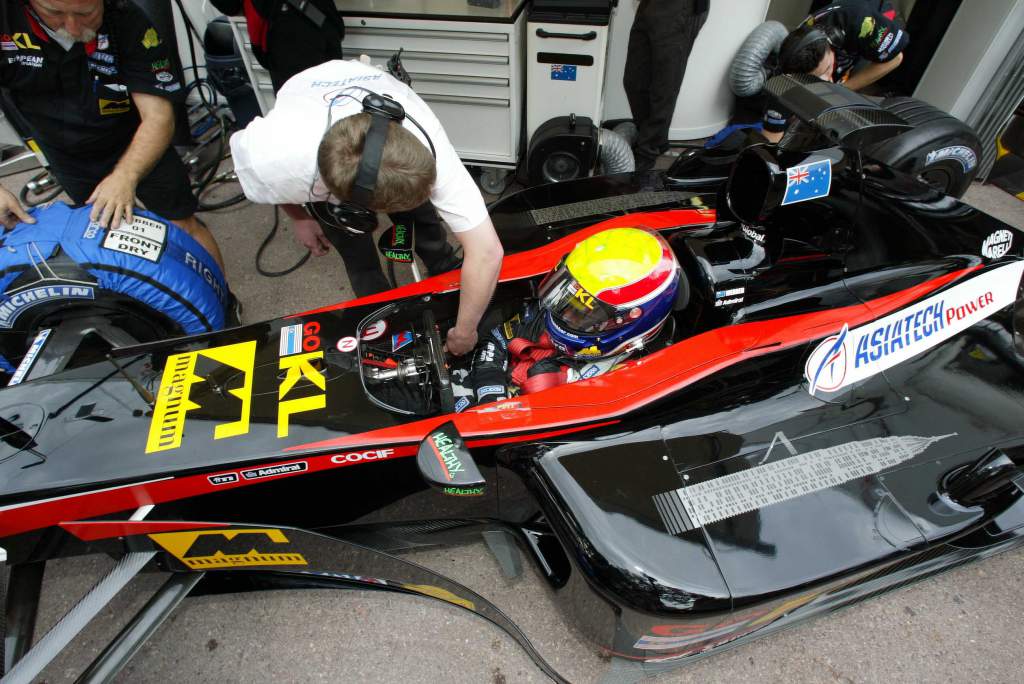 Perhaps Red Bull's engine could reference where the investment has come from (i.e. Red Bull itself) but in a more creative way. Like 'the Austriatech'.
A superlative is a great way to bolster a bad name, too. The SuperSpielberg. The WonderGraz.
Red Bull could throw an 'X' in there, as that tends to get thrown around as some kind of futuristic, cool moniker addition. "The Awesome-X", suggested Edd Straw on this week's episode The Race F1 podcast – which you can listen to above.
We've heard worse. But we'll get to the wristwatch engine later.
PAY TRIBUTE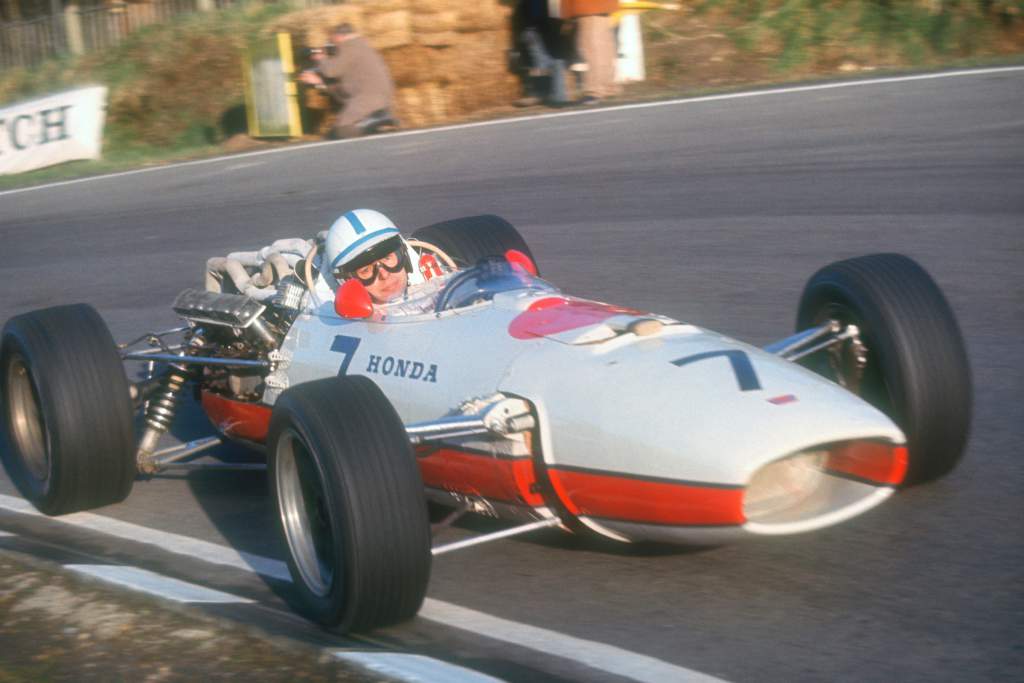 Speaking of podcast suggestions, Mark Hughes light-heartedly referenced the Honda tribute in the 1966 film Grand Prix. That was called Yamura – a Honda-inspired fictional entity – and Mark suggested Red Bull should pay tribute to the tribute with its 2022 engine branding.
While that was tongue-in-cheek, why not some kind of sentimental consideration?
Given Honda's official involvement is ending and any kind of carryover is likely to be limited to personnel and tech, rather than finances, it seems almost a certainty that the Honda name will disappear.
It doesn't seem like a Mugen-type entity will be what Red Bull turns to for engine assistance after 2021, otherwise a reprisal of the Mugen-Honda name – used when Mugen took on the development of the Hondas after the works programme ended in the early 1990s – would be fun.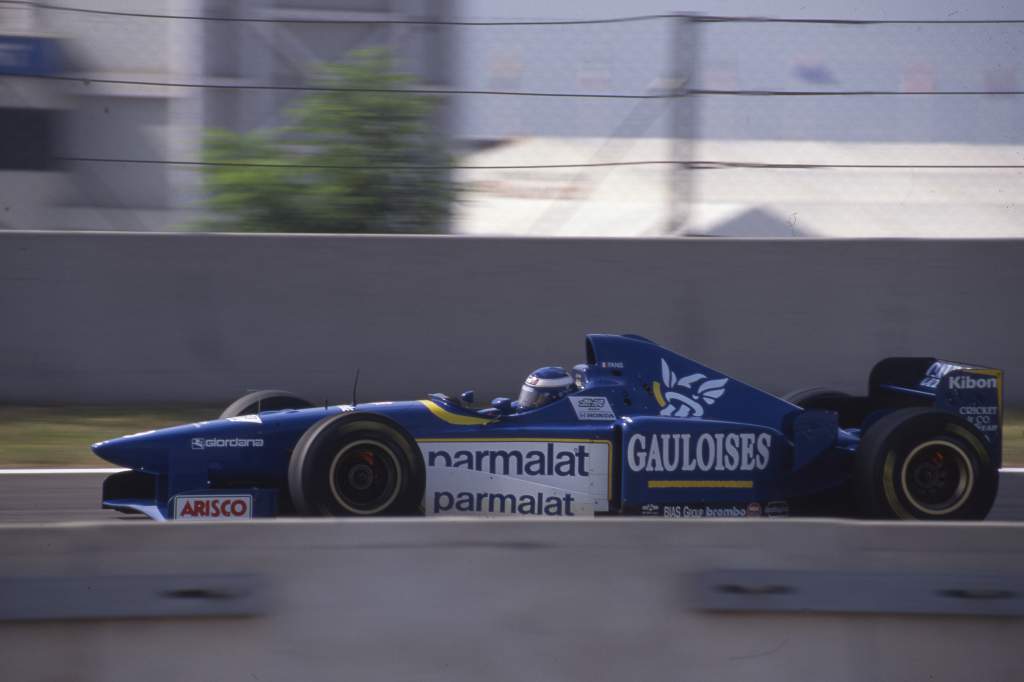 But might Red Bull be minded to pay tribute in some way? It could even be a way to distinguish Red Bull and AlphaTauri further. Red Bull could have a self-branded engine (an option we'll explore shortly), AlphaTauri could honour their former partner.
Remember that AlphaTauri's ties to Honda go back to 2018, one year before Red Bull Racing, and as Toro Rosso it fostered an immensely close relationship with the Japanese manufacturer.
Perhaps call AlphaTauri's engine a Sakura, in honour of its origins?
SELL IT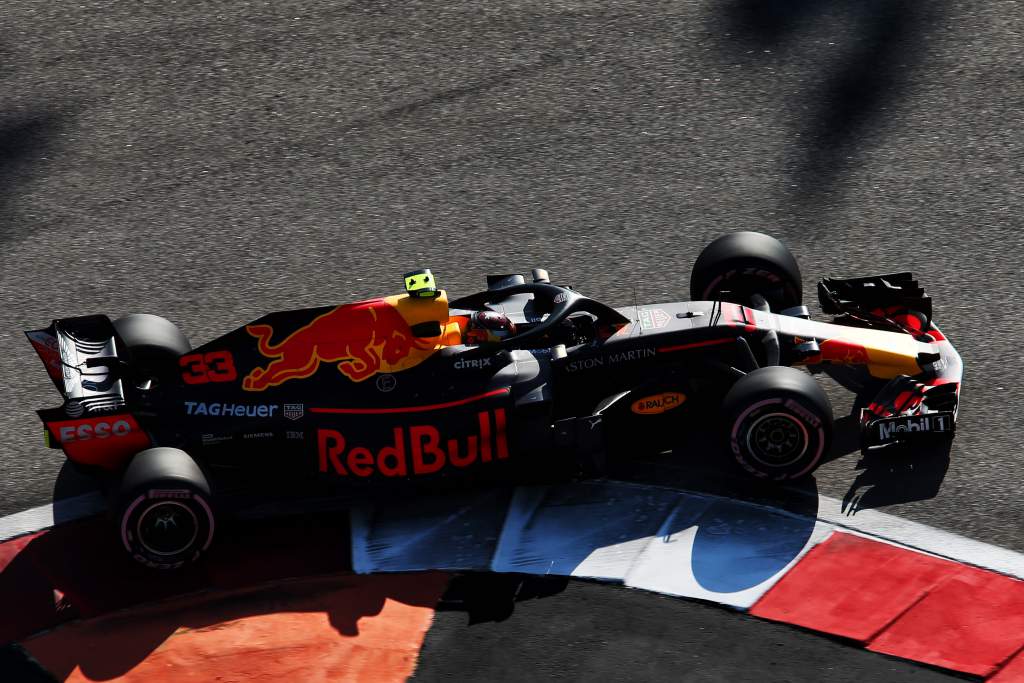 This is a more sensible (and therefore less fun) option for Red Bull to take.
F1 history is littered with precedent for a team selling the name of its engine. Red Bull even has recent history on this score, badging its Renault a TAG Heuer at the height of its fallout with its engine partner ahead of a bitter divorce in 2018.
Other examples from history include Petronas (actually Ferrari), Acer (also Ferrari) and Fondmetal (Cosworth), so Red Bull has a swathe of options if it wanted to go down this route.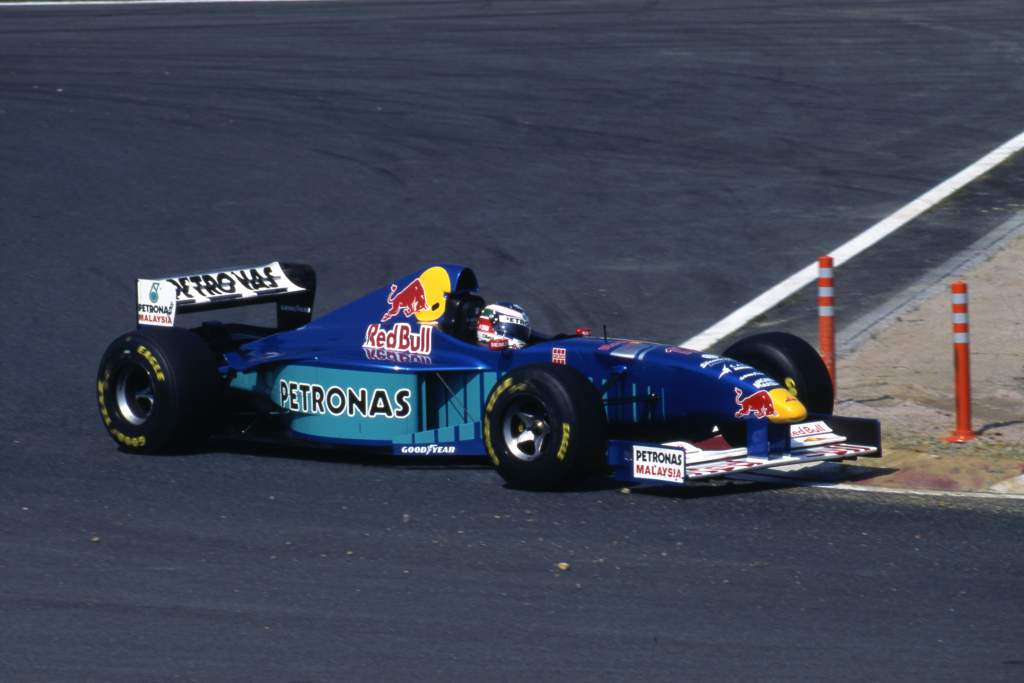 It's an uncommon branding opportunity that has a bit of value attached to it, even if nobody will believe the F1 car really is being powered by an upmarket wristwatch again.
It's also a sensible avenue for Red Bull to pursue given it has lost Aston Martin as a title partner, as a badged engine provides an additional revenue stream.
In fact, pre-Lawrence Stroll Aston's old Red Bull alliance is the perfect template for this: a brand that wants to be closely associated to an F1 team in a prominent way without the full costs attached.
That said, a road car manufacturer seems unlikely as Honda is surely not going to want another automotive brand taking credit for its engine technology in any way.
OWN IT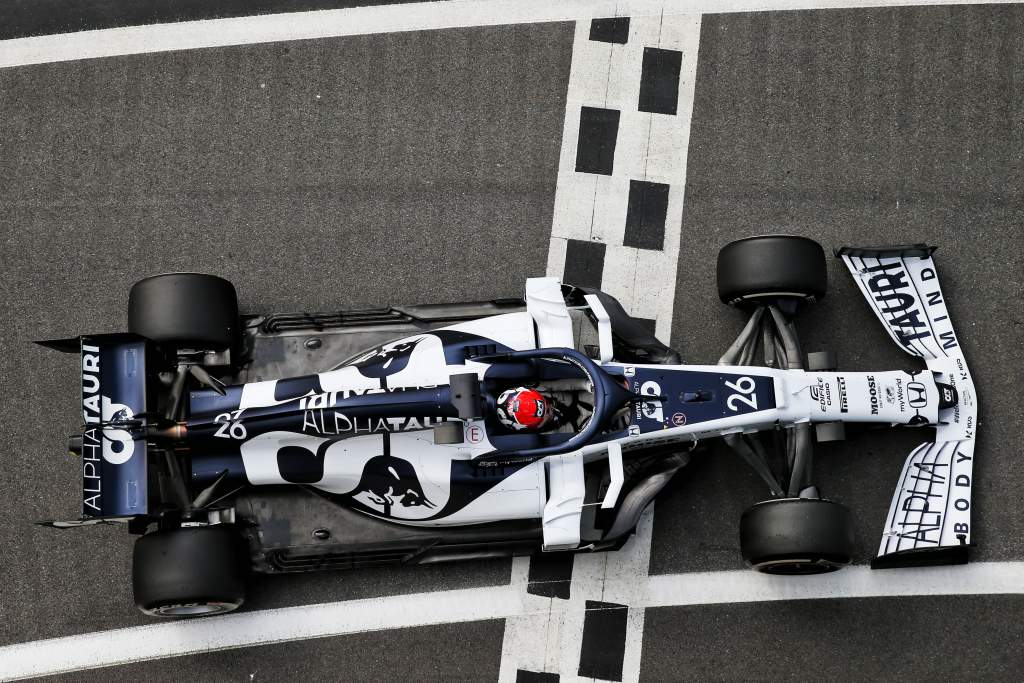 Another likely, and less entertaining, suggestion is for Red Bull to do what it has done with its two F1 teams and in particular the Toro Rosso rebrand: brand the engine in its own image.
Renaming Toro Rosso as AlphaTauri for 2020 was to promote Red Bull's fashion brand. There are a few engine name options along this theme. Red Bull's Simply Cola range has been branded on Toro Rosso in the past. Could that be something? Krating Daeng is the Asian drink that formed the basis for Red Bull. That'd be a kind of tribute and branding with promotional benefits.
Alternatively, it might choose to tie it to something promotional. Maybe Red Bull would fancy some extracurricular crossover, and call the engine a Leipzig or Salzburg as a nod to its football teams?
Or something a bit more subtle. Charge On, for example, became the team's hashtag of choice. The Red Bull-Charge is not odious to the ears.
Several suggestions in this piece are deliberately eyebrow-raising but the point is to show there are plenty of creative routes for Red Bull to take. But a conservative, obvious one that has financial value is most likely – whether that's tangible commercial benefit like selling it to a sponsor, or giving itself an extra branding opportunity.
It's worth remembering this is the same team that has produced some outrageously cool and creative launch and testing liveries in the past, but stuck to the same corporate branding for its race livery.
It is to be expected that the branding of its engine will follow a similar, corporate-first strategy.
And that makes good business sense. But it's also, unquestionably, slightly more boring.