Renewed discussions over an early Formula 1 engine development freeze mean Red Bull is closing on a deal to take over Honda's engine from 2022 onwards.
Honda is leaving F1 at the end of this year, leaving its partners Red Bull and AlphaTauri in need of an alternative engine supply.
The preferred solution outlined months ago is for Red Bull to take over Honda's products and information and maintain the engines itself with a beefed-up facility in Milton Keynes and most likely some third-party support.
Red Bull and Honda have fostered a strong relationship during their partnership, which began in earnest with a visit by senior Red Bull personnel to Honda's Sakura base ahead of the junior team Toro Rosso running Honda engines in 2018.
The strength of this relationship was indicated by the swift revelation from Honda's F1 project leader Masashi Yamamoto to The Race that supporting a plan for Red Bull to take over the engines beyond 2021 was realistic.
Private discussions between Red Bull and Honda took place to establish the specifics of their arrangement but the bigger issue for Red Bull has been to negotiate with rivals over the engine freeze, which would protect Red Bull from taking on development requirements during 2022.
Red Bull has insisted for some time that it is unable to foot the bill or have the technical capacity to develop the Honda power unit, which is being heavily revised for this year already, and can only maintain the V6 turbo-hybrid engine.
Under the current rules, manufacturers would be allowed to develop their power units between the end of 2021 and the end of 2022, which would give Mercedes, Renault and Ferrari an opportunity to gain performance vs the 2021 Honda carry-over.
The negotiation process has spilled into this year despite claims from Red Bull it needed to be resolved by November, and then December.
The Race understands it is back on the agenda as of this week and at least two parties involved are believed to be confident a resolution is close.
The reason for the delay in getting this finalised is in its complexity. Rival manufacturers have been open to compromise and granting Red Bull the freeze it desires, but some fundamental positions clash.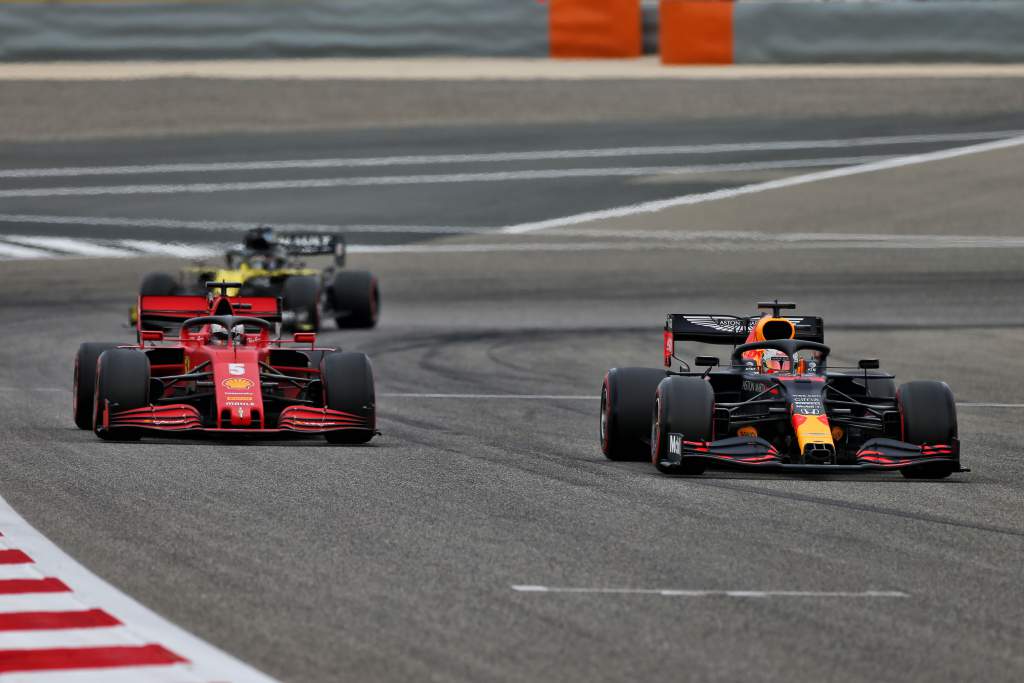 Ferrari wanted an early next-generation engine (in 2025 rather than 2026) and 'convergence' mechanism that would allow a manufacturer with a substantial performance deficit at the point of the freeze a way of bolstering their performance.
The Italian manufacturer is catching up its rival engine makers after a big decrease in performance last year following multiple FIA technical directives, while Red Bull team boss Christian Horner was also in favour of that kind of "safety net".
Mercedes and Renault were vehemently opposed, going as far as calling it a Balance of Performance-style system and labelling it unnecessary as engine performance has closed up anyway.
While the process of finding common ground within that mess has been dragged out, it is nearing a conclusion.
Meanwhile, Red Bull and Honda's negotiations are understood to have swiftly moved in a good direction and gained support from Honda in Japan, not just its F1 operation, early in the process.
They established what Red Bull wanted to request from Honda and by the end of 2020 it is believed both parties were largely in agreement, and awaiting news of whether the regulations would be changed.
The freeze was therefore the only factor holding up an engine takeover being formalised as it defined the details and practicalities that Red Bull and Honda would have to consider.
In addition to agreeing that Red Bull will take over part of Honda's Milton Keynes facility, and expand its own Red Bull Technologies campus as well, it is expected that the takeover plan will include at least some Honda personnel remaining involved beyond 2021.
Yamamoto told The Race in December: "It is very difficult to say suddenly goodbye in the opening race in Melbourne, in 2022, practically.
"I think they will need some kind of support. I'm not sure the length, or how much. But we will support somehow."