One of the hardest people to please in the Formula 1 paddock ended pre-season testing with a smile. But Honda's Formula 1 technical director Toyoharu Tanabe also warned, half-jokingly: "Yes, I'm happy. But never confident!"
The rocky road to rehabilitation in F1 has left some scars on Honda, which has gone a long time without setting a big aim or making a boisterous remark. It is firmly of the 'under-promise and (try to) over-deliver' mentality since its McLaren days ended so disastrously.
However, if you believe AlphaTauri team boss Franz Tost, Tanabe should afford himself a little swagger.
"This was a big step up," Tost says. "They've made big steps forward on the reliability side and from the performance side."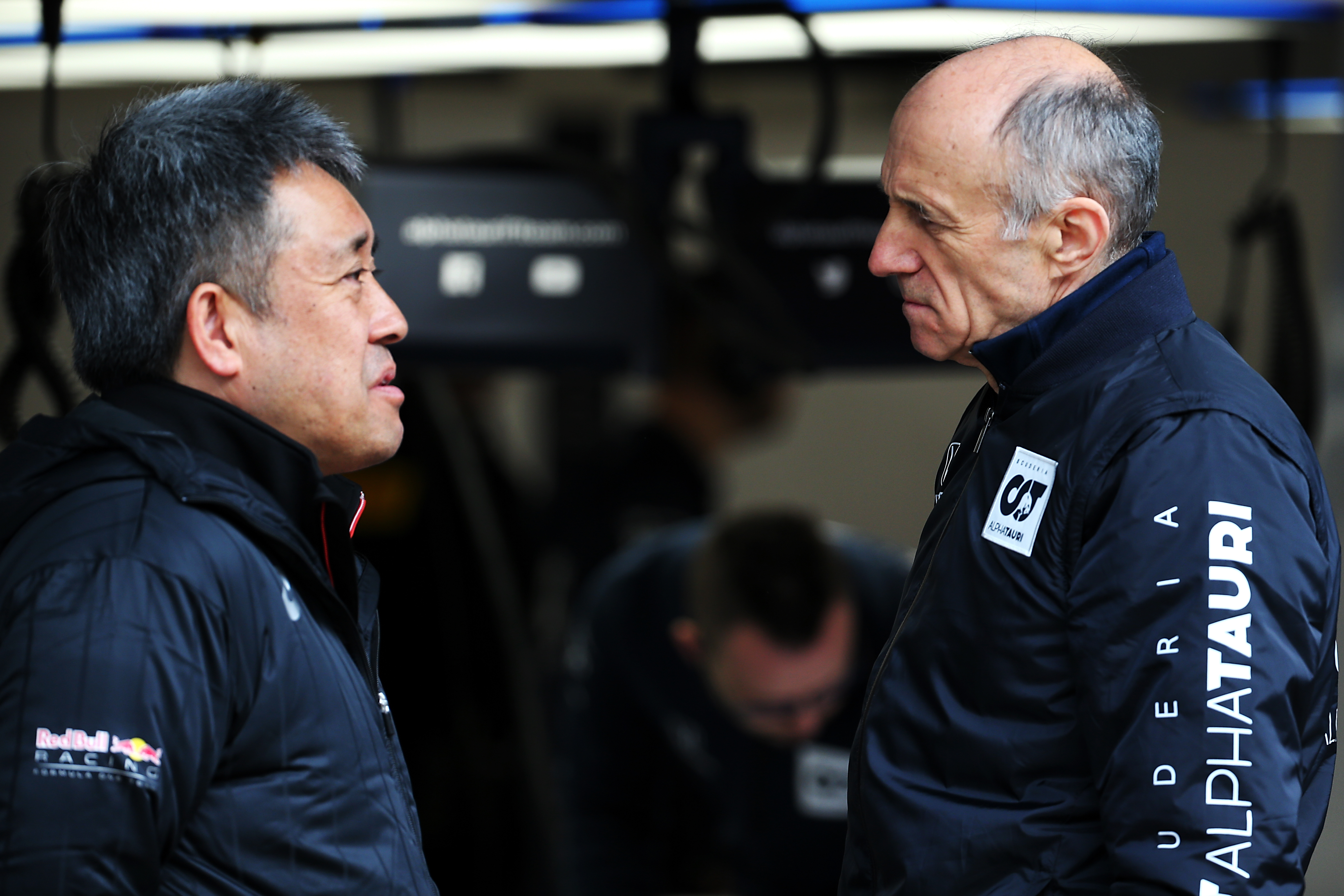 Neither Tanabe nor his colleagues at Honda will get quite so carried away in public. There is enough pressure already. Honda's reputation as a top-level F1 manufacturer has been re-established but now is the time to turn that into a championship challenge with Red Bull and Max Verstappen.
This is a crunch season for a manufacturer without a long-term commitment to Red Bull or F1, one that needs to do a bit more to convince its board to persevere with the project.
If Mercedes is nursing a reliability scare and Ferrari has really gone backwards, maybe Honda will even be on top
The goodwill of 2019 counts for a lot but will fade quickly if anything less than a title bid begins in Australia on Sunday.
If Tost is right, though, Honda is set to live up to its end of the bargain it struck with Red Bull.
Honda is happy with its own numbers. Making comparisons to other teams/manufacturers is difficult for many reasons: car set-up, engine mode, fuel load etc. – the usual testing caveats.
"It's always very difficult to analyse from the pre-season tests," Tanabe admits. "The performance of the team, not only the engine but also the chassis, we don't know what they are doing from a programme point of view."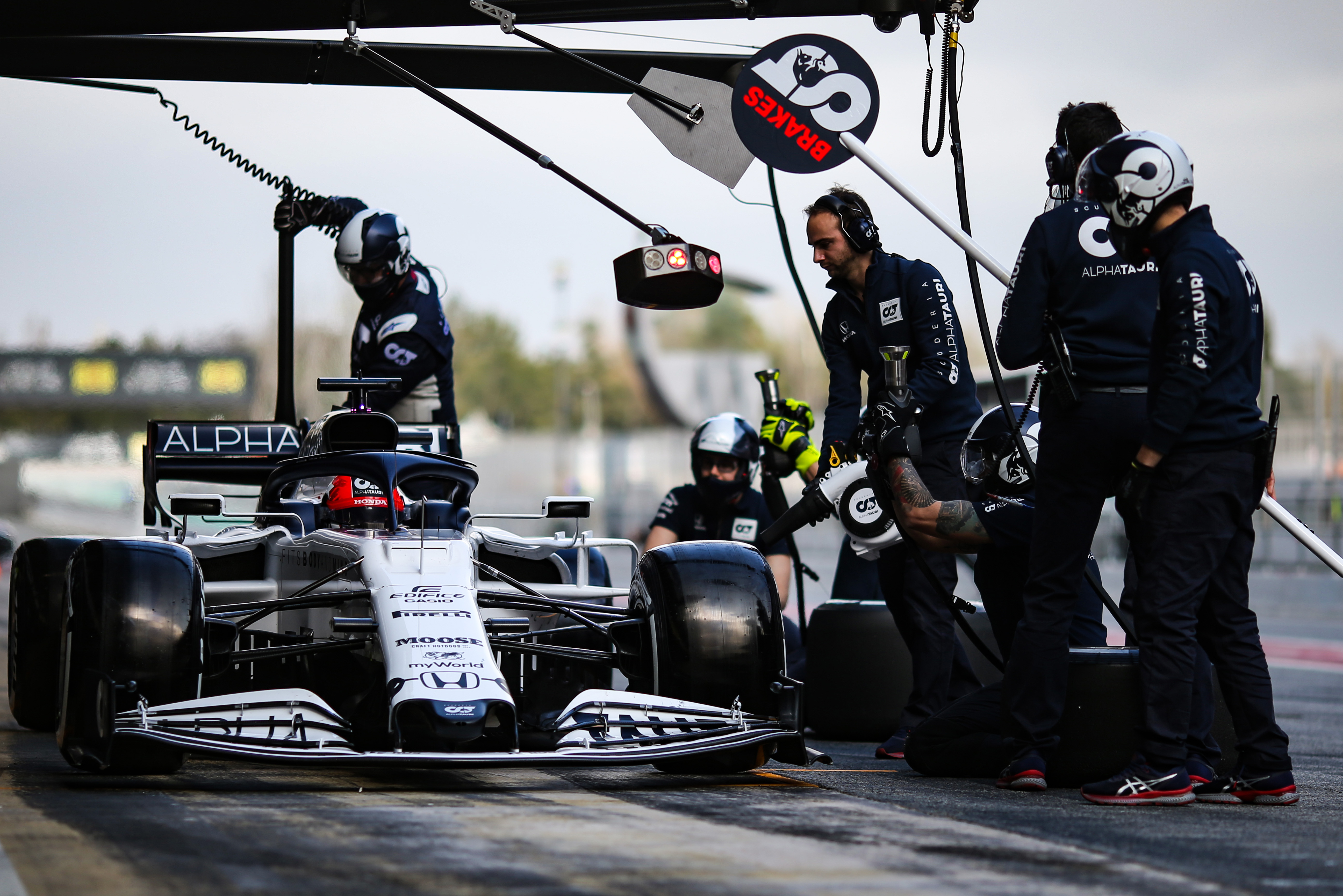 However, what Honda can do is compare its on-track data with the work it has conducted behind-the-scenes at Sakura. Tanabe issues a largely positive report on the correlation between trackside and the dyno: "Most was as expected but we found some differences we can analyse, and should improve some areas."
We don't have numbers to work from, but if we take the end of 2019 as a starting point then Honda could consider itself a little bit behind Mercedes in qualifying but almost level in race trim. Against Ferrari the deficit was more severe over one lap, closer – but not negligible – in the race itself.
Mercedes believes it has made good power gains over the winter, but Ferrari claims it is slower on the straights and part of that is down to a weaker engine. Ferrari says that's a result of a reliability focus. Its rivals might look accusingly at the addition of a second FIA fuel sensor given the ongoing controversy over the governing body's admission that it had suspicions about Ferrari's engine but could not definitively prove it was illegal.
Regardless, it seems realistic for Honda to aim to start 2020 on a relatively even keel with F1's engine benchmark. If Mercedes is nursing a reliability scare and Ferrari has really gone backwards, maybe Honda will even be on top.
That is perhaps naive, but Honda's reality is not dependent on its rivals just dropping the ball. It will also be heavily influenced by the success of Honda's own marginal gains.
Honda has continued with the base engine concept it introduced in 2017, one that has unlocked greater reliability and performance with each passing season. But the low-hanging fruit has been picked, so now Honda's reaching the realm of diminishing returns.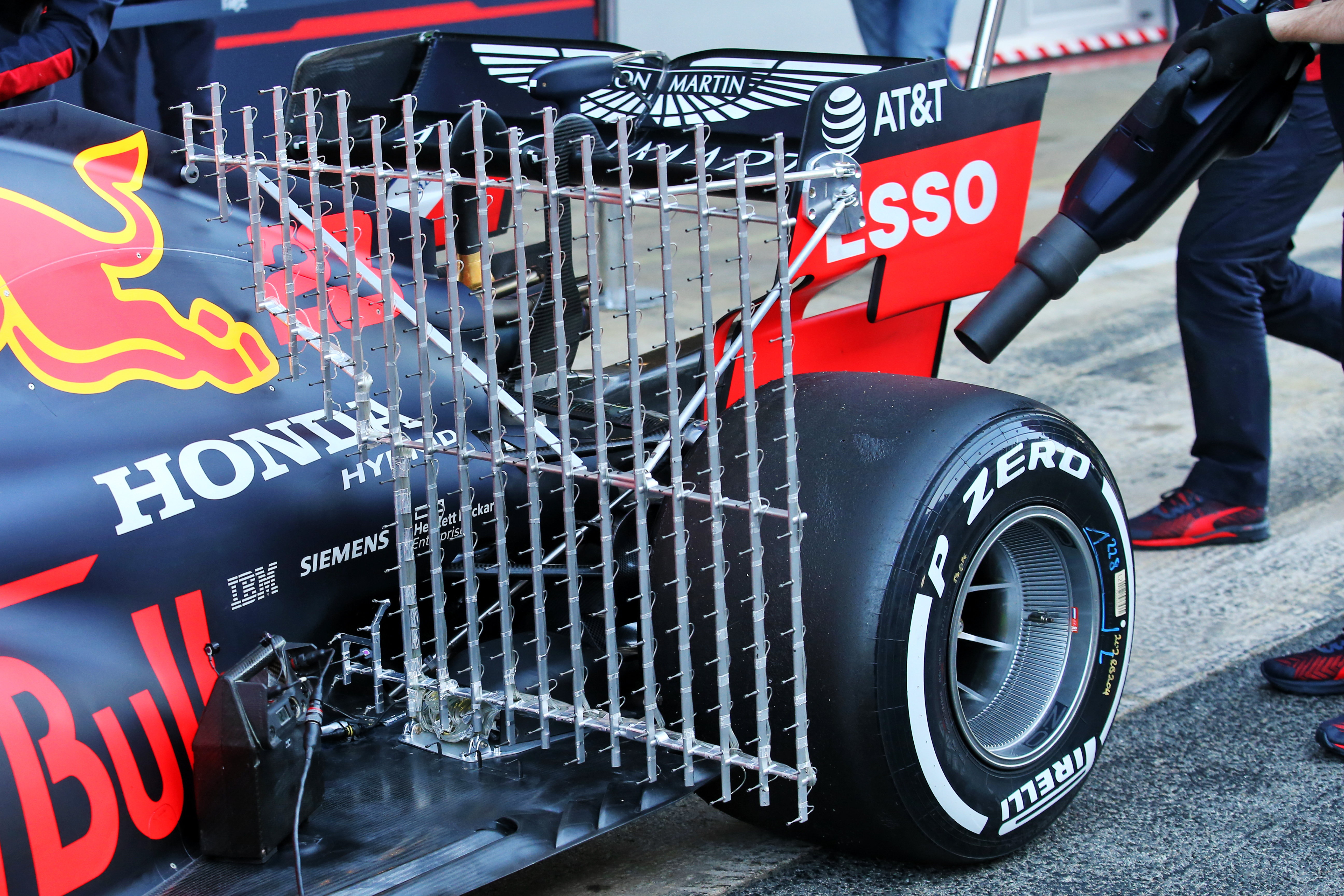 Tanabe says Honda has developed "not every item, but many parts" of the engine – either a "more optimised design, or software, or calibration".
"The concept is the same as previous years but we keep developing and improving very tiny areas" he adds.
While Honda's leaps will likely become less impressive with each upgrade, it does still have a trick up its sleeve that the likes of Ferrari and Mercedes may struggle to match.
Both those manufacturers have talked about working hard to unlock more performance in the seventh year of the V6 turbo-hybrid engines, but they also have less to gain in terms of how the engine is integrated into the chassis itself. Their chassis and engine divisions have been working in unison for a very long time.
"If you looked at how the power unit is fitted into the monocoque, and were to compare this from the first year to this year, there's a big, big difference. Everything is optimised" :: Franz Tost
Red Bull might not build its own engines but as Honda's de facto works team, what the team wants it will get from its Japanese partner. So, it has the same perks as Mercedes and Ferrari in terms of packaging intricacies being tailored to its own needs, only with more room to improve than before.
"Last year, we had an engine, the team had a chassis," says Tanabe. "We had to combine them.
"This year we spent a lot of time on the package, as an entire car. We could spend more time optimising much more than last year.
"There's a lot of areas to work with to improve in packaging. Some are tiny. Tiny, tiny, tiny.
"But we share a concept, so what the team achieves somewhere we cooperate with the engine design.
"For example, the basic cylinder head block we can't change, but some peripheral designs we changed to achieve the chassis concept."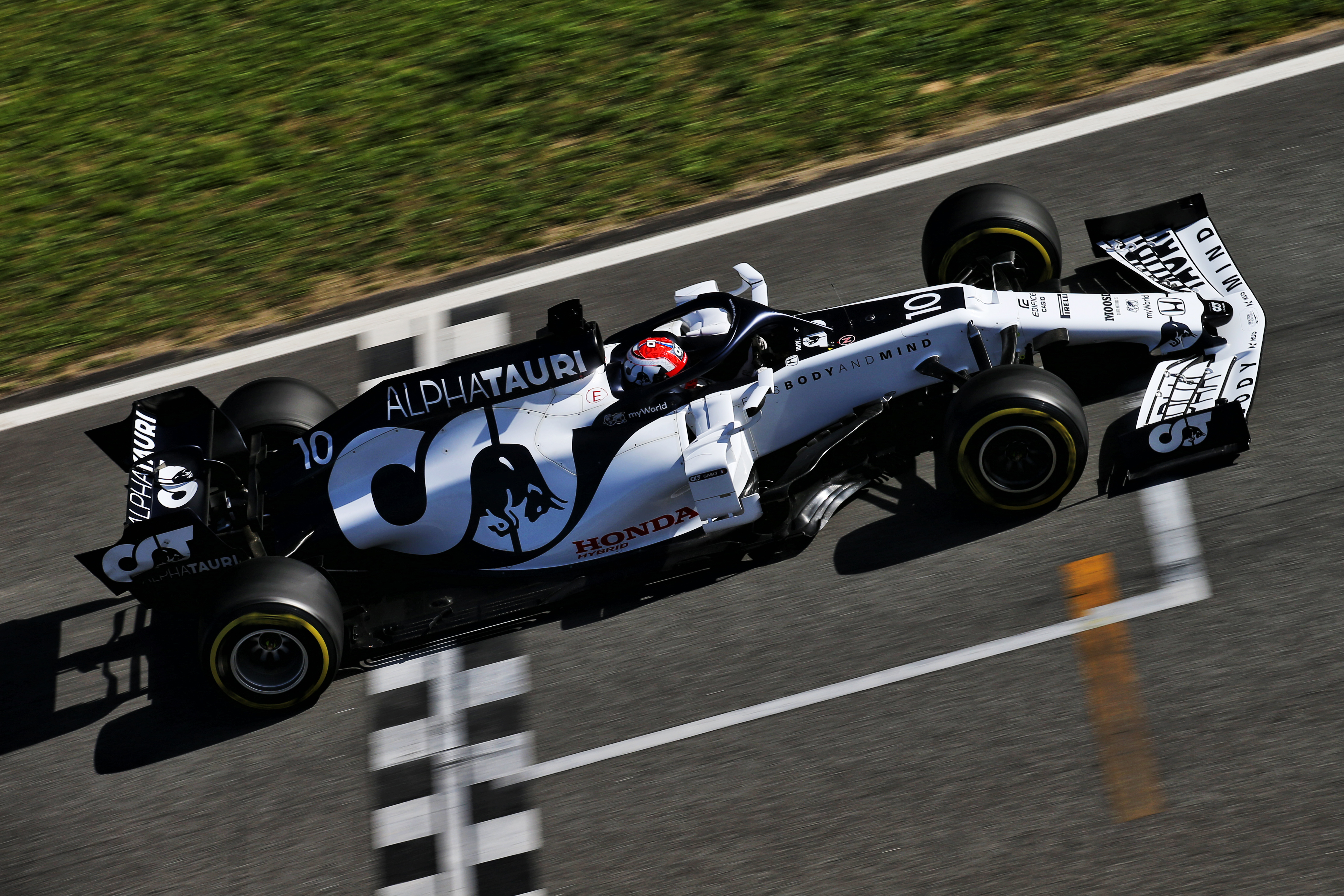 Anything that unlocks a fraction more chassis performance – a lower centre-of-gravity, a slimmer shape, or a bit of weight-saving – will be welcomed by Red Bull and these "tiny" changes are the sort of thing that can add up.
Tost insists the advances will amount to a "performance differentiator".
"If you looked at how the power unit is fitted into the monocoque, and were to compare this from the first year to this year, there's a big, big difference," he says.
"Everything is optimised, from electrical boxes to the water pumps and oil pumps and all this kind of stuff, to get a better centre of gravity and a better weight distribution."
The other important point to note is that Honda's reliability looks really strong. A precautionary engine change on day two failed to derail Red Bull's mileage too severely – the team still clocked 143 laps that day – and the engine was back in the car for day three.
That compares rather favourably to Ferrari, which suffered an engine failure that stopped Sebastian Vettel on-track, or Mercedes, which had to use three engines for the works team over testing and supposedly ran at reduced power on the final day.
Red Bull did not suffer a single engine-related retirement in 2019, so we know Honda has long since made major progress with its Achilles' heel. However, critics point to the number of engines used last year as a big question mark over Honda's true capability in this area.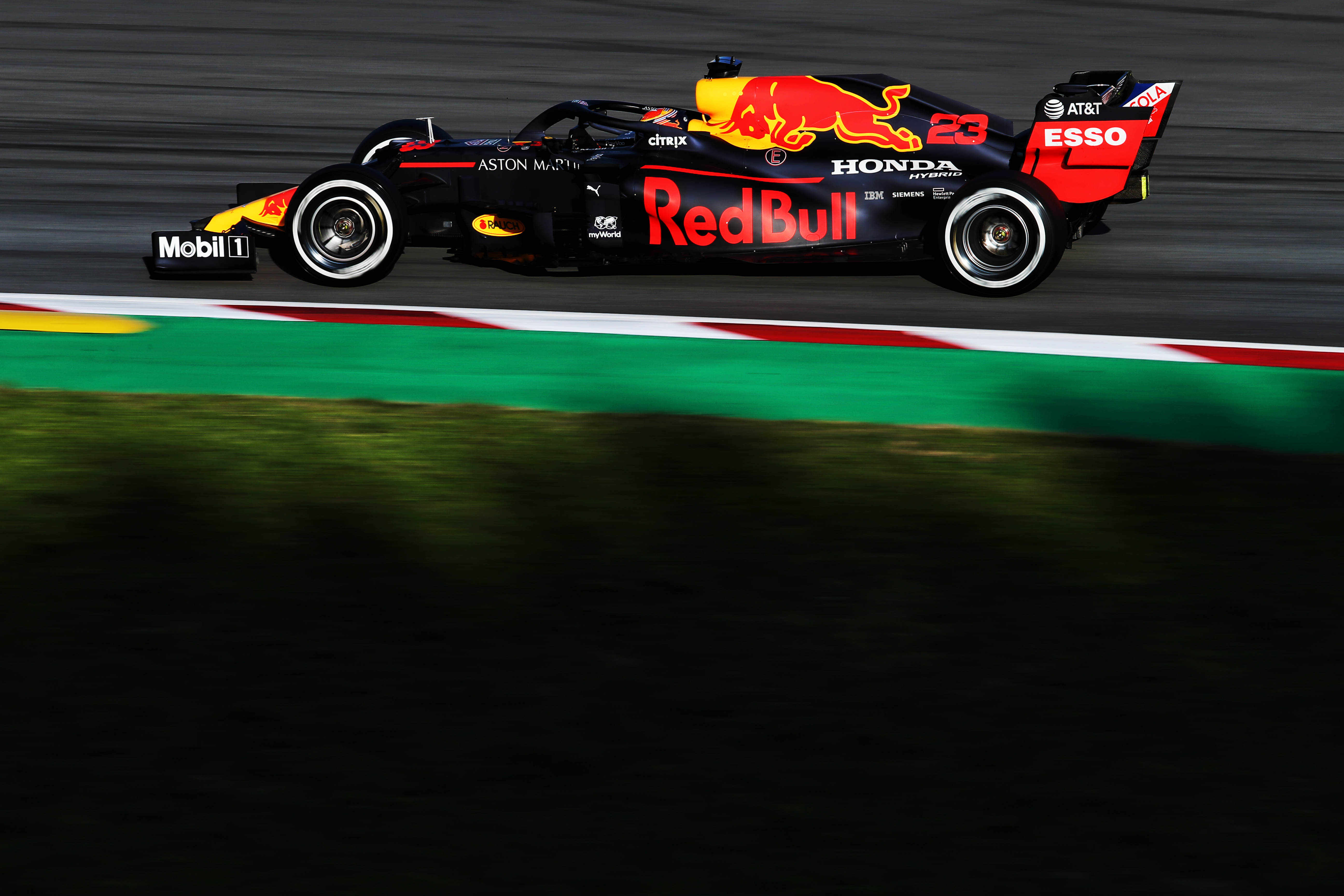 In response, Honda, Red Bull and Verstappen all insist that engine changes last year were made tactically to facilitate greater development. That is true. Honda introduced three engine specifications last year. Its rivals stuck to two. And by the end of 2019, Honda felt it had a product capable of lasting the necessary seven grands prix weekends to make it through a full season without any penalty-inducing changes beyond the respective component limits.
There was enough positivity flowing through Red Bull, AlphaTauri and Honda at various points in testing to believe that Honda has made the step it hoped for over the winter
Testing offers no guarantees that will be the case but there were no head-scratching problems that suggests Honda's got a big problem on its hands. For reference, the mileage completed by a single Honda engine at testing works out at around 2240 miles, more than five grands prix weekends last year (using Verstappen's event average as a baseline). There was no indication the engine was on its last legs by the end of day six.
"We didn't have a big issue and we could run six days without any big loss of running time due to a PU-related problem," says Tanabe. "So that makes me very happy.
"Six days with two teams also gives us a lot of experience in terms of calibration and also hardware. They have been quite good testing days."
All signs point to a well-prepared start to the Red Bull-Honda partnership's sophomore year. If "quite good" test days turn into "quite good" race days, then based on Tanabe's usual conservatism Honda will be in very good health.
Head-turning breakthroughs like using its jet-engine division to overhaul its turbocharger and MGU-H design will not happen every year for Honda. In fact, they'll get less and less likely.
But for a company finally reclaiming its seat among F1's leading engine manufacturers at the adults' table, finer margins are going to become ever-more important.
There was enough positivity flowing through Red Bull, AlphaTauri and Honda at various points in testing to believe that Honda has made the step it hoped for over the winter.
We will get the first true indications of whether that's enough this weekend.